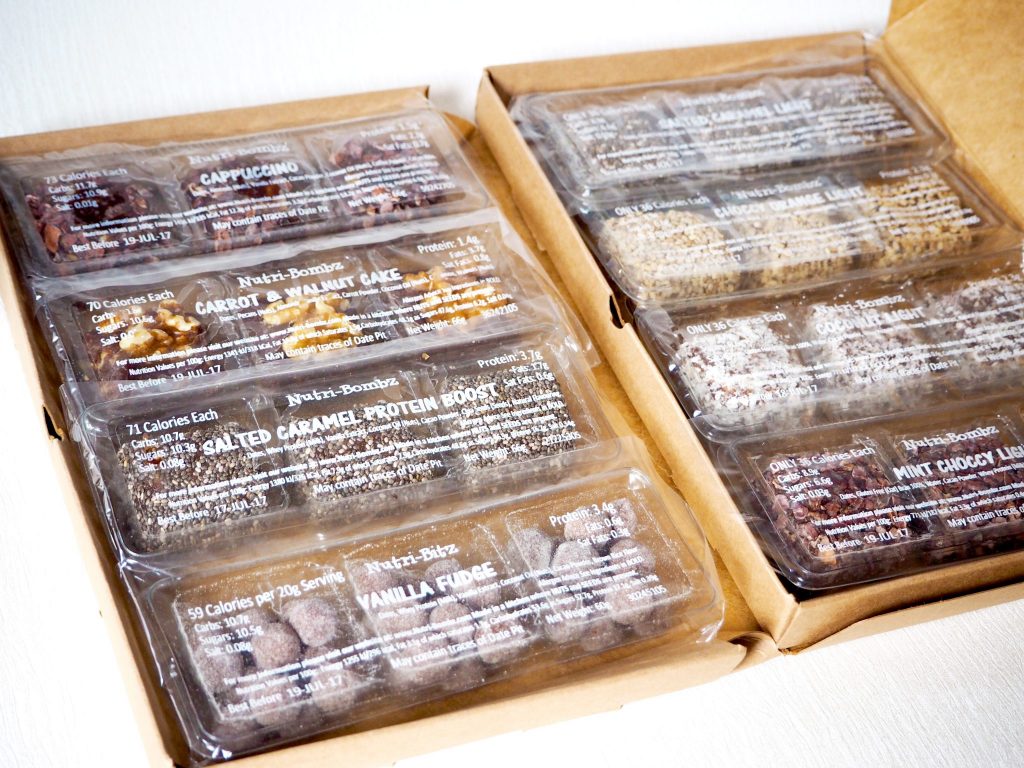 I am constantly on the hunt for new healthy snacks and treats to try out; as you will know if you are a returning reader, I have been training regularly for a while now and have been trying a few different things within my diet to fuel my workouts and give me energy. Despite being a daily gym-goer, I do work in an office and so spend most of the time sat down, and we all know that this can lead to unhealthy office treats and snacking due to boredom! I also have the biggest sweet tooth at the moment, so anything I can find to satisfy that without having a negative impact on my diet is a win!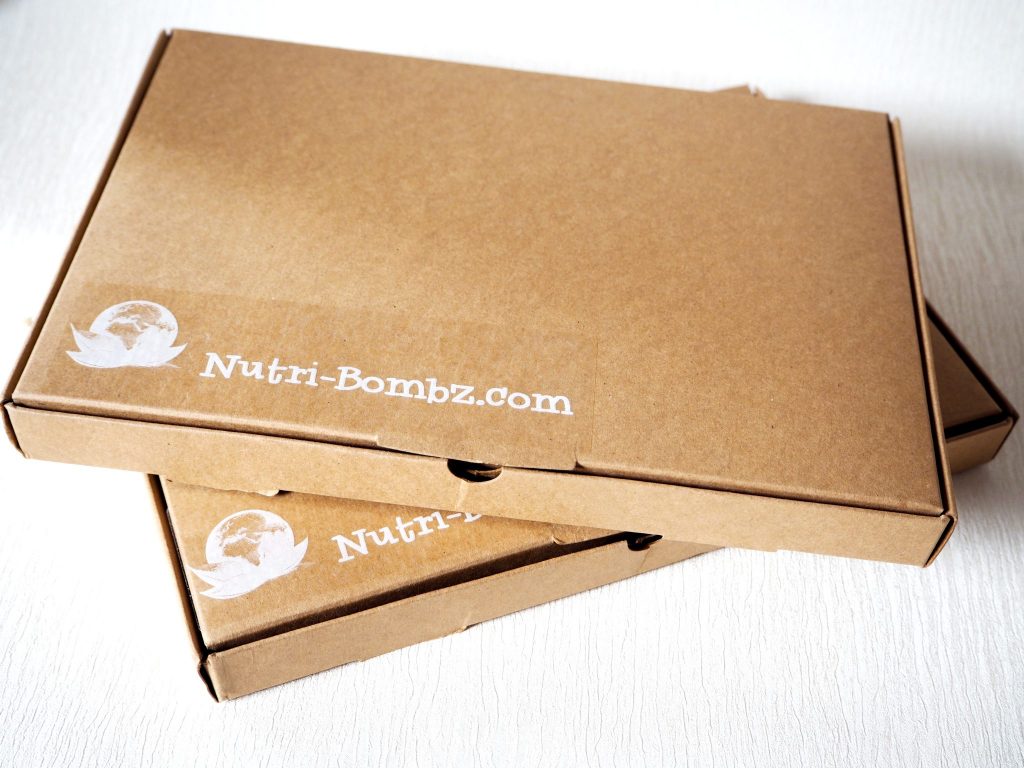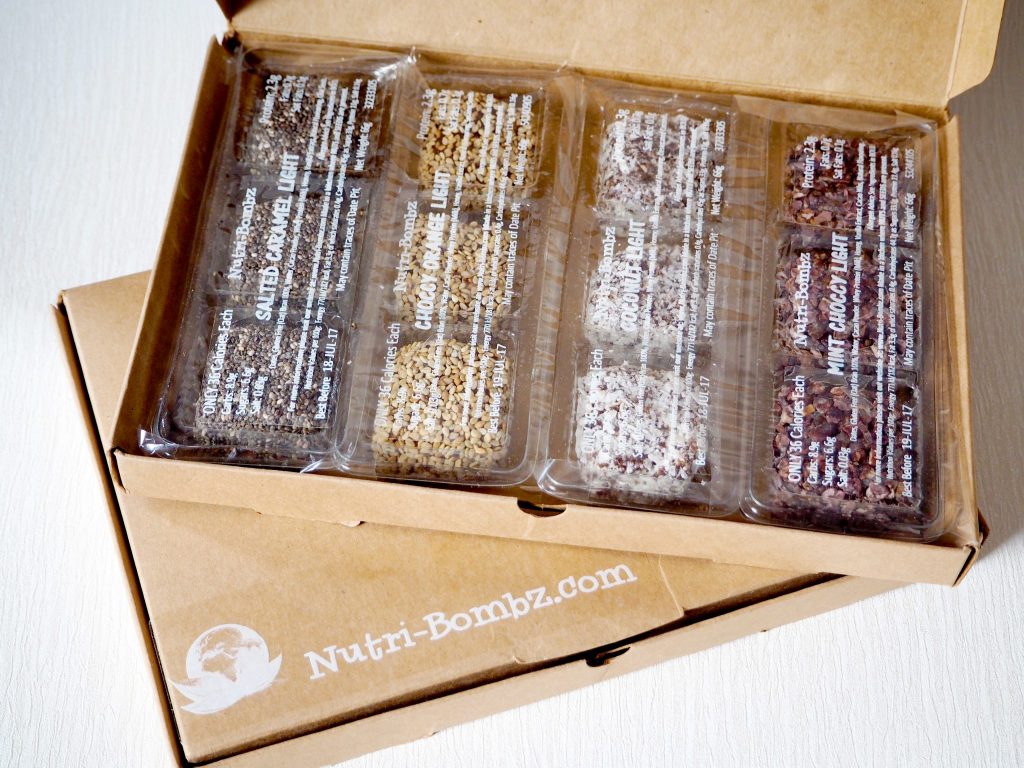 A friend had mentioned Nutri-Bombz to me recently and it sounded totally up my street – who doesn't love food delivered straight through their postbox?! I actually placed and paid for an order initially, but when I told the lovely guys at Nutri-Bombz that I planned on sharing my experience on the blog, they kindly sent me some extra treats to try.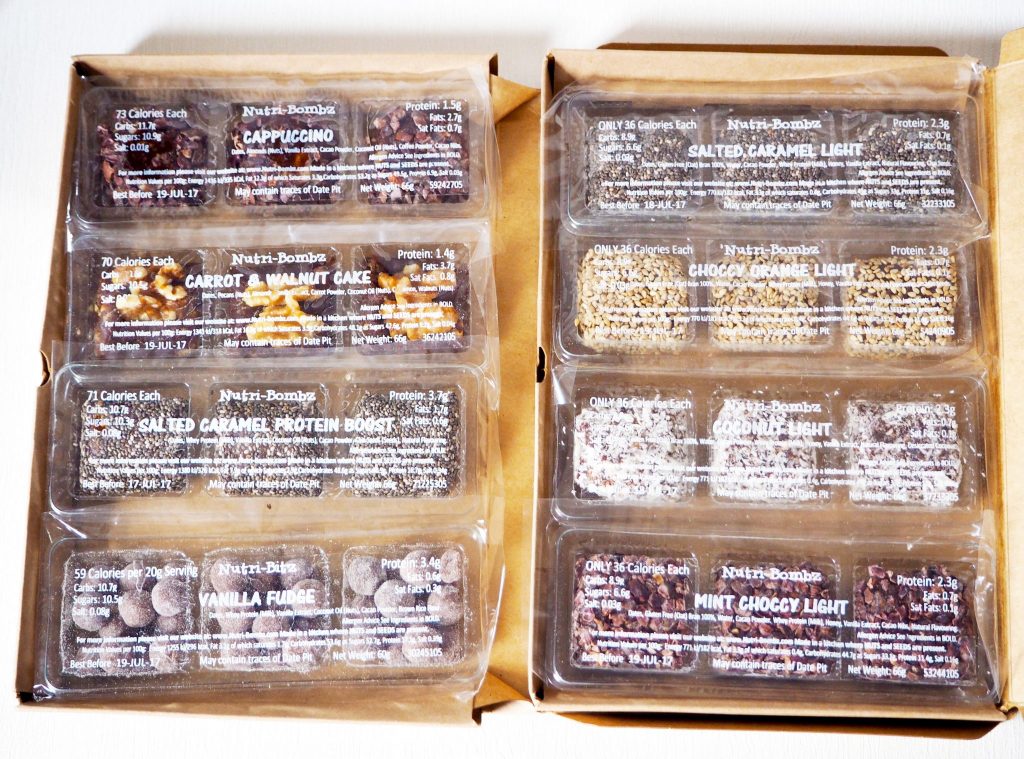 So far I have tried three different boxes with 12 different flavours and types of Nutri-Bombz, and they have all been delicious.
The website allows you to scroll through all the different flavours and options they offer, selecting the flavours you like and would want to try. You can then sign up to a subscription, or simply try a one-off box, and Nutri-Bombz will send you a selection of your favourite flavours that you have picked. I think this is such a great way to work the subscription box, as we've all had those ones where you receive something you don't like or want, and it feels like a waste. This way the box is still a surprise, but you know that every time you will get just flavours you like and selected yourself.
I actually opted in to pretty much all of the flavours on the site as they all sounded so delicious.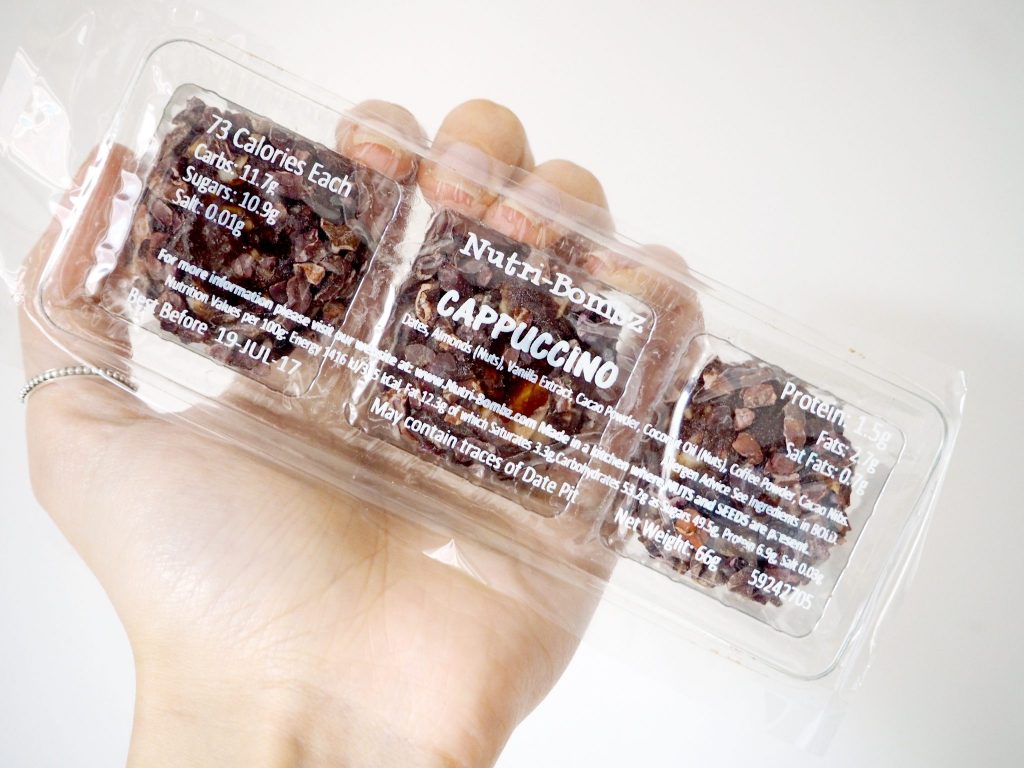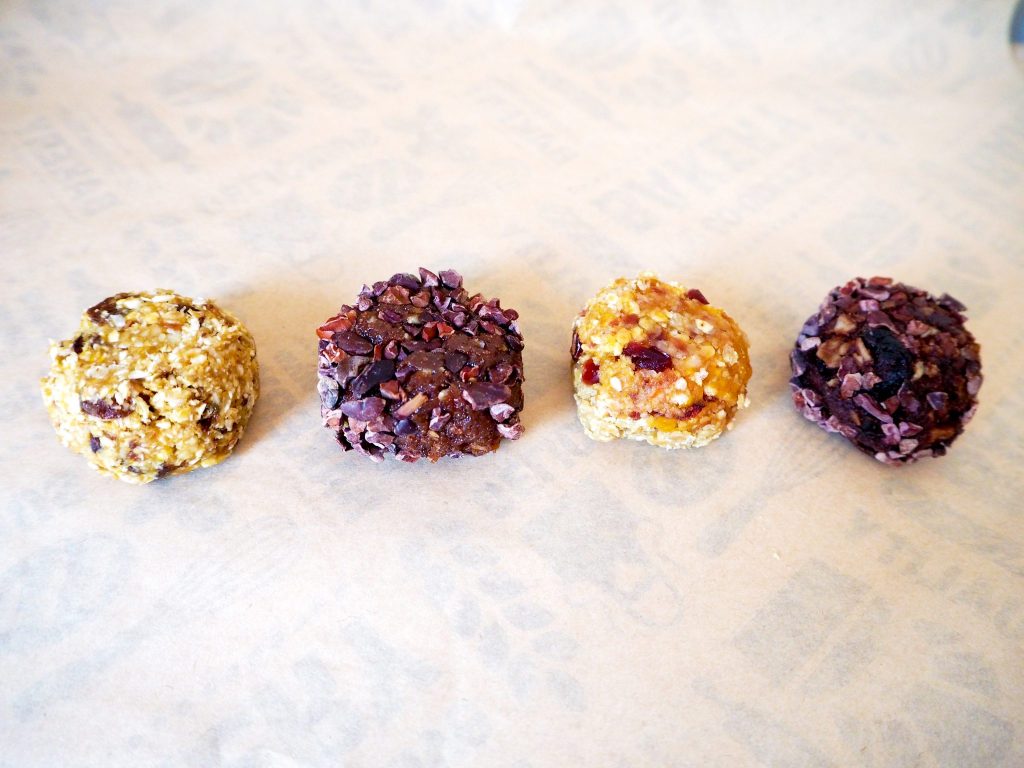 The Nutri-Bombz come in individually sealed plastic packages, so if you just want to try one, the other two in the pack stay completely fresh. Each pack has the name of the flavour and all of the nutritional values printed on the front, which is great if you are tracking your macros or monitoring what you are putting into your body. All Nutri-Bombz have no added sugars, no artificial sweeteners and no preservatives, and list the raw ingredients clearly on the front of each pack too.
Not only this, but Nutri-Bombz are all gluten free, high in fibre, and always made from 100% natural ingredients. They have different ranges to suit different diets too, so if you are vegan, paleo, lactose or dairy intolerant, or simply looking for some high protein or low fat snacks, Nutri-Bombz have the perfect treat for you.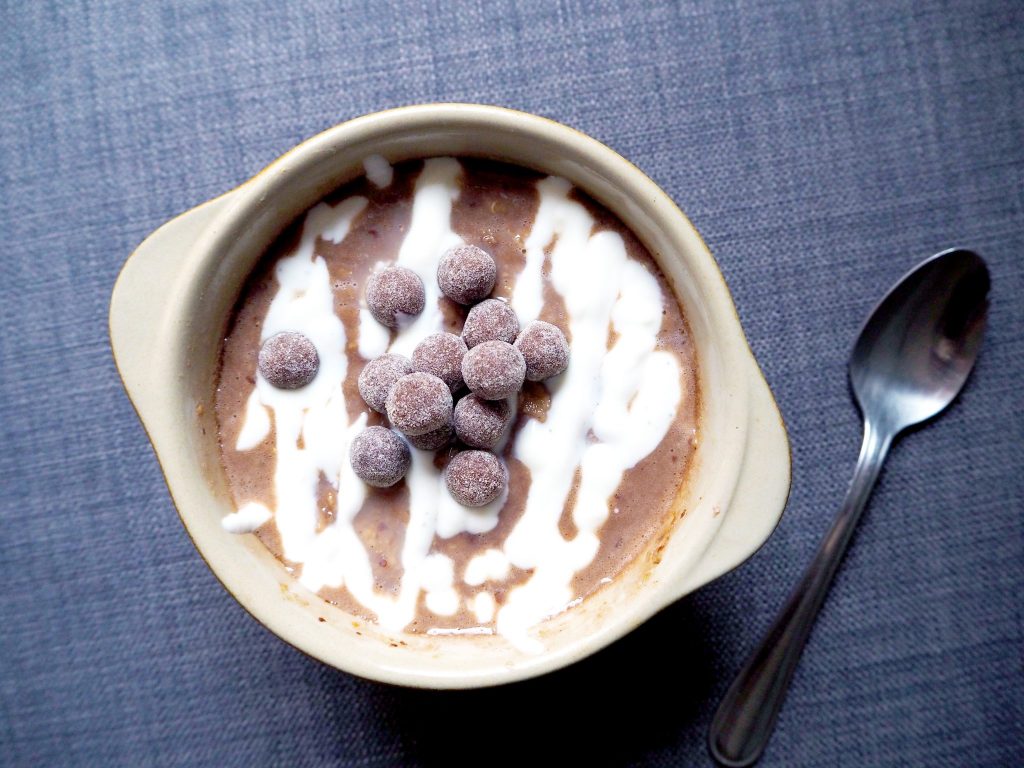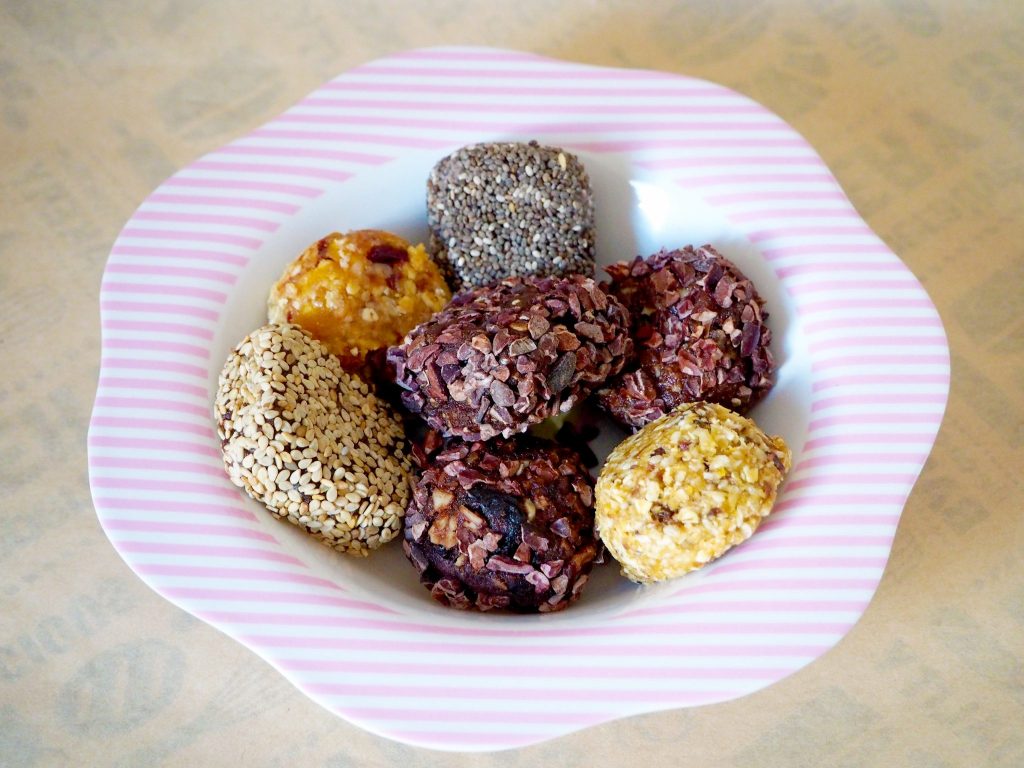 Nutri-Bombz are so easy and convenient; delivered straight to your door and easy to pop in your lunchbox or handbag when you're on the go, I know that if I get a sweet craving I can just reach for one of these. One of my favourite ways to use them was as part of breakfast – I am totally obsessed with overnight oats and baked oats at the moment, and am loving creating different flavour combinations and adding delicious toppings to make an epic breakfast bowl to start my day.
In the first image above I made some rocky road overnight oats, using regular oats, mashed banana and rocky road flavoured protein powder. I then topped with a drizzle of greek yogurt and a serving of the vanilla fudge Nutri-Bitz, for a healthy, filling and yummy breakfast. They are also perfect for post workout or on-the-go, and I love to just have them as a little sweet hit after lunch or dinner.
Nutri-Bombs are definitely the bomb, and I couldn't be happier with the service, the presentation and the treats themselves. I think it's so important to fuel your body with the nutrients it needs, and it couldn't be easier (or tastier) with Nutri-Bombz boxes. Starting at just £5.49 for a box packed with 16 raw treats, they are some of the best priced health foods on the market.
Visit the website here to try them out for yourself.
LL x
*A huge thank you to Nutri-Bombz for sending me delicious goodies to try – as ever, all opinions are my own.