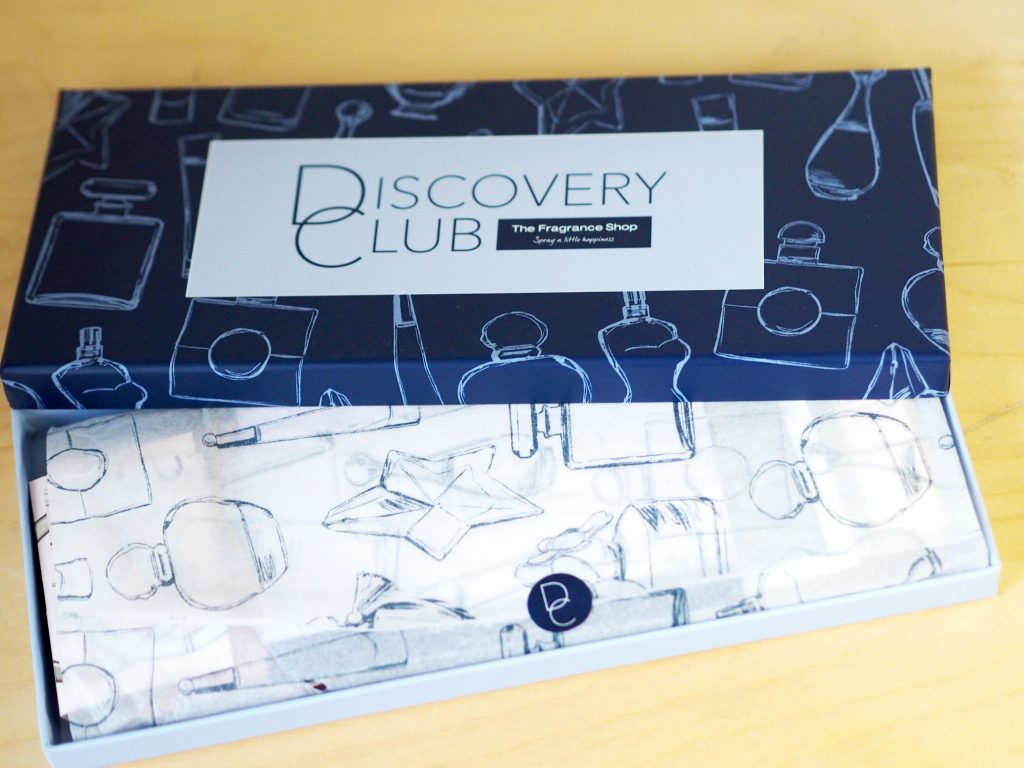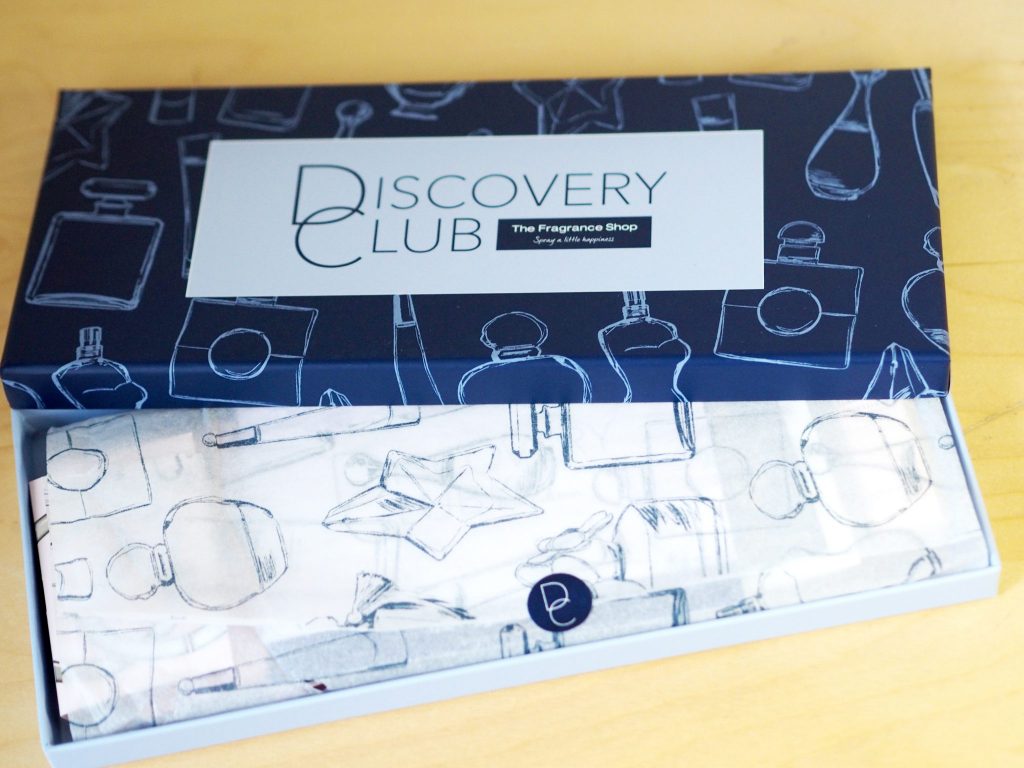 2016 has been a huge year for subscription boxes. The market has really grown, and now you can find pretty much anything you love in the form of a subscription box, delivered conveniently right to your door.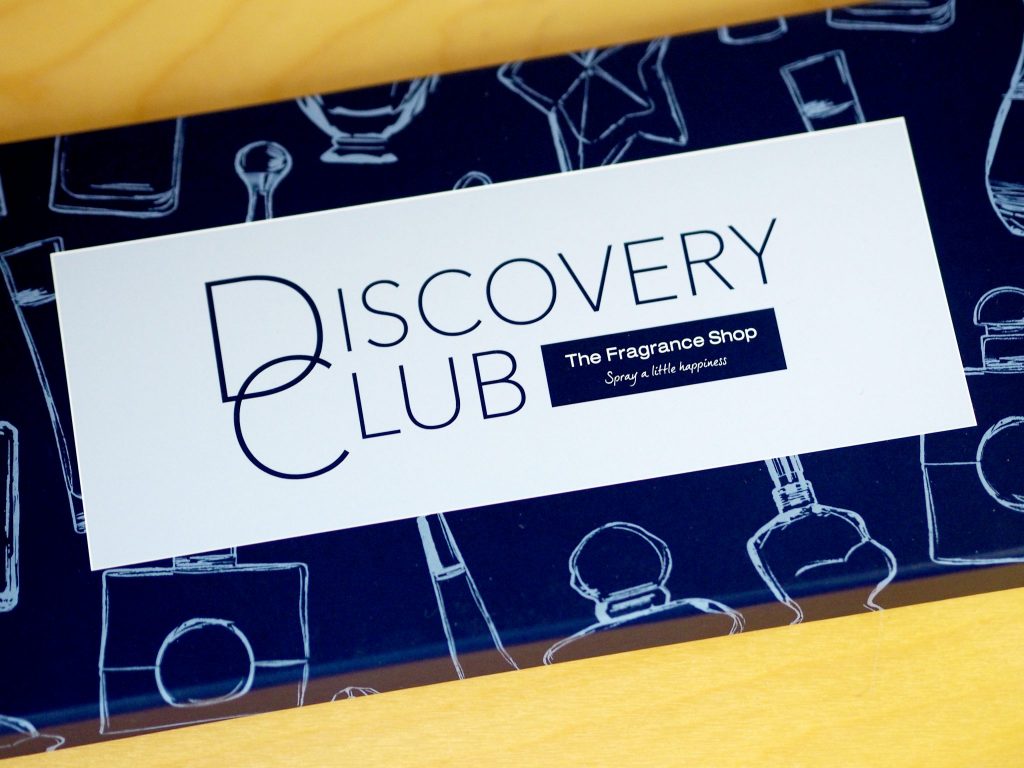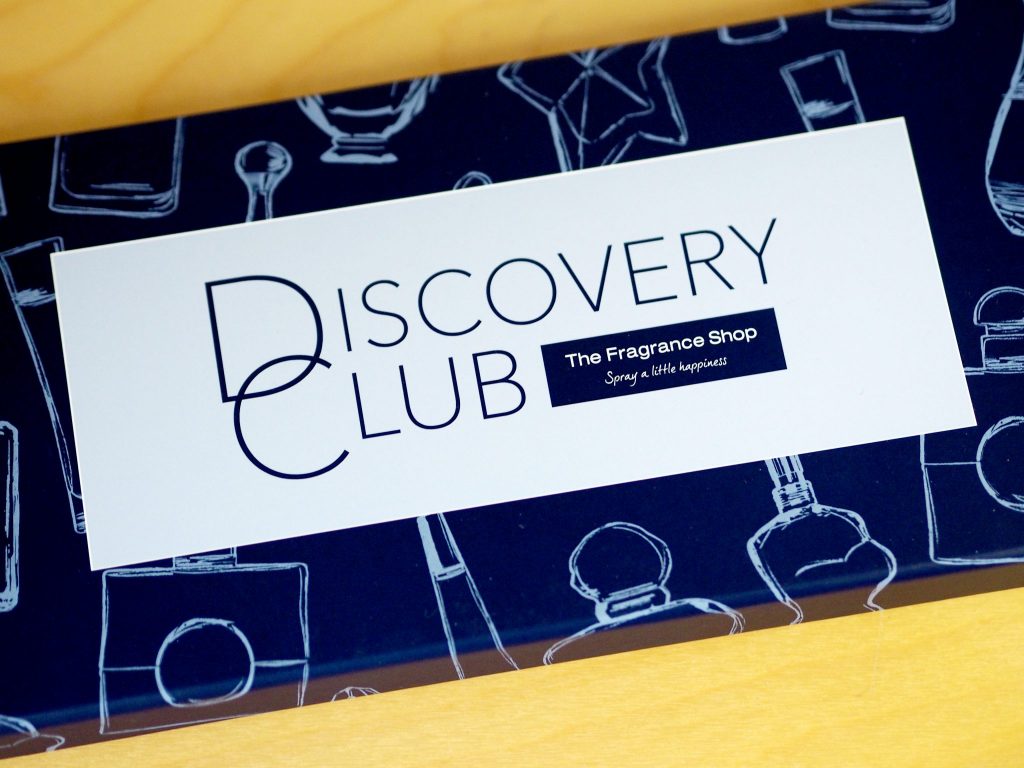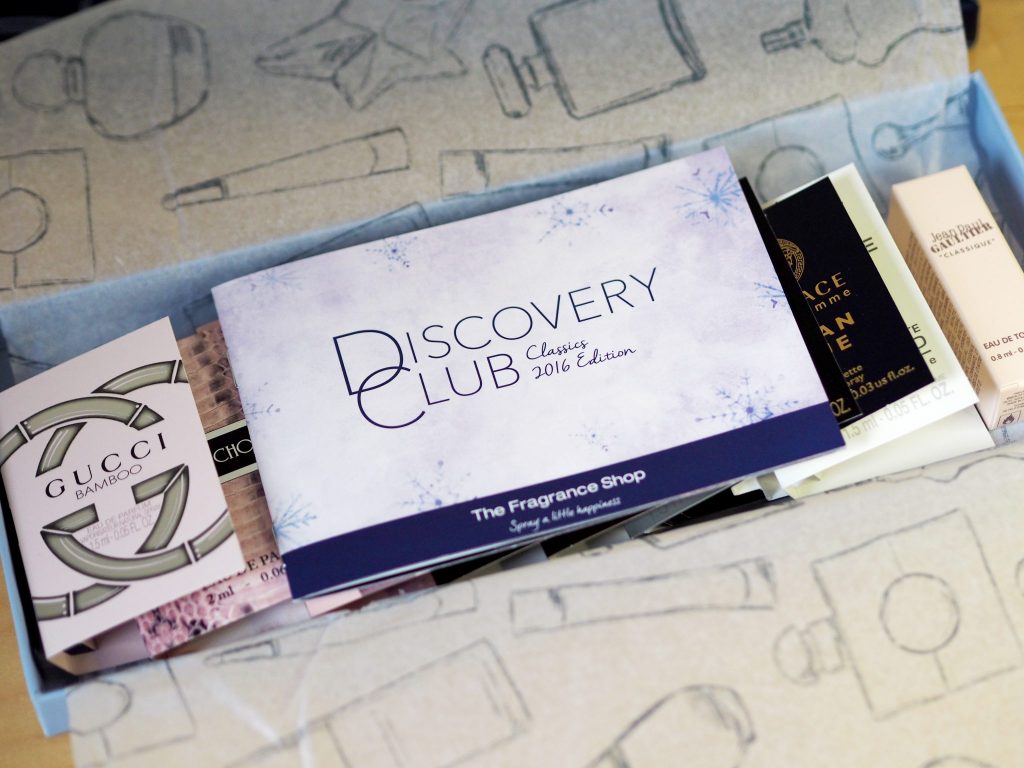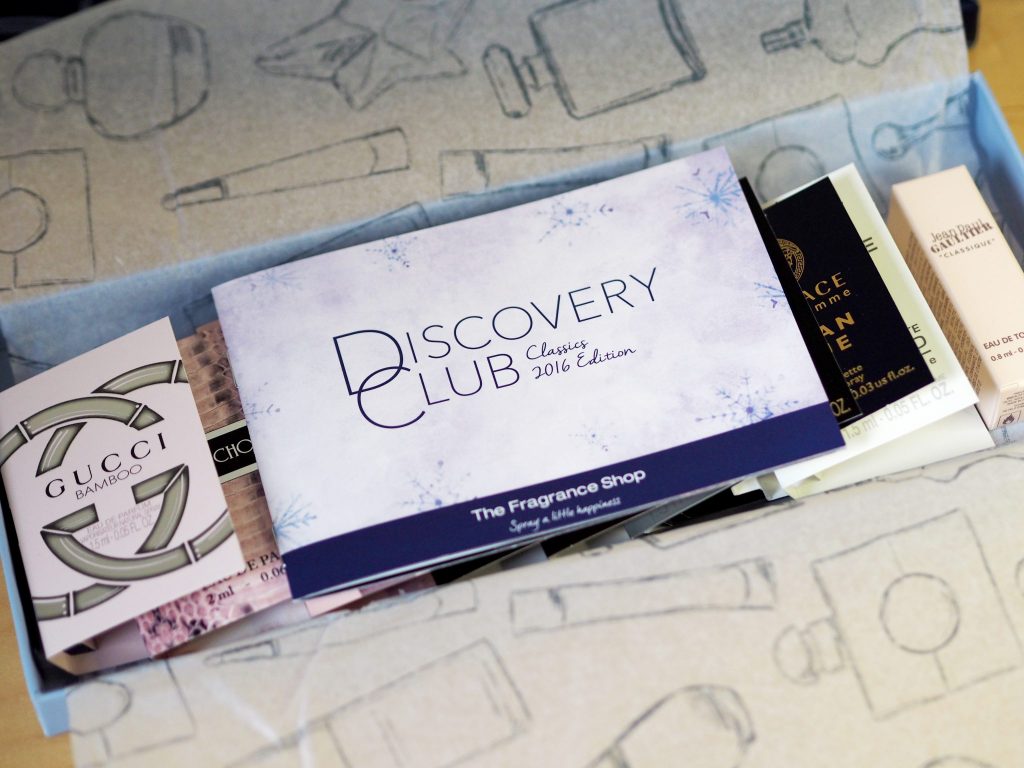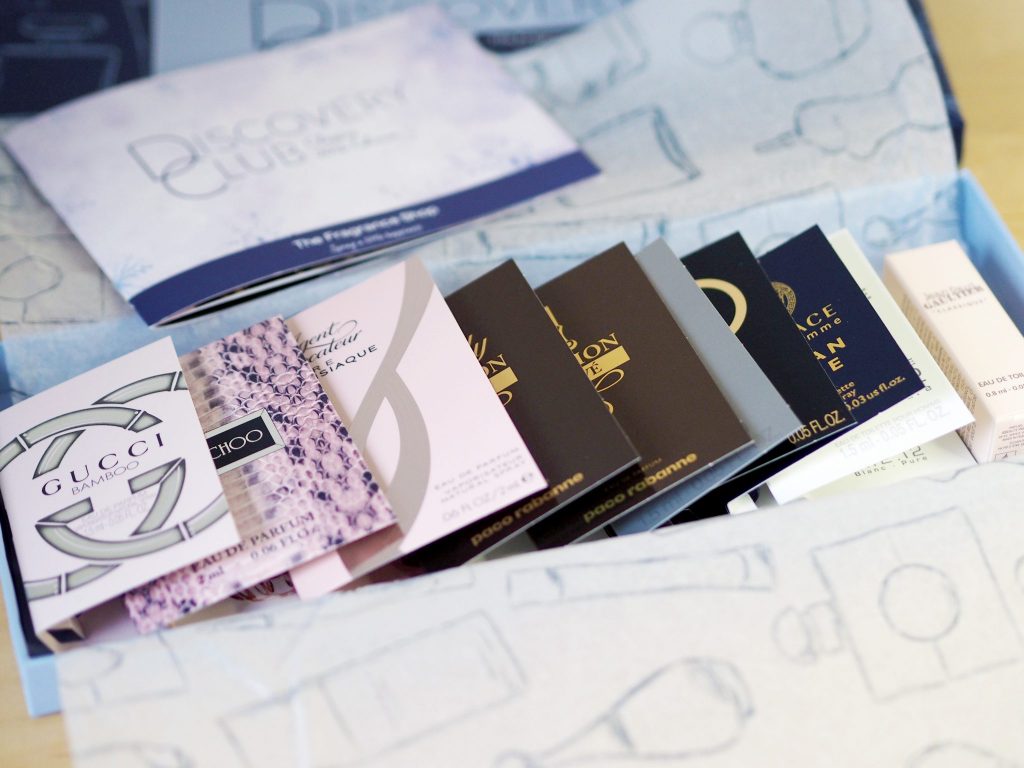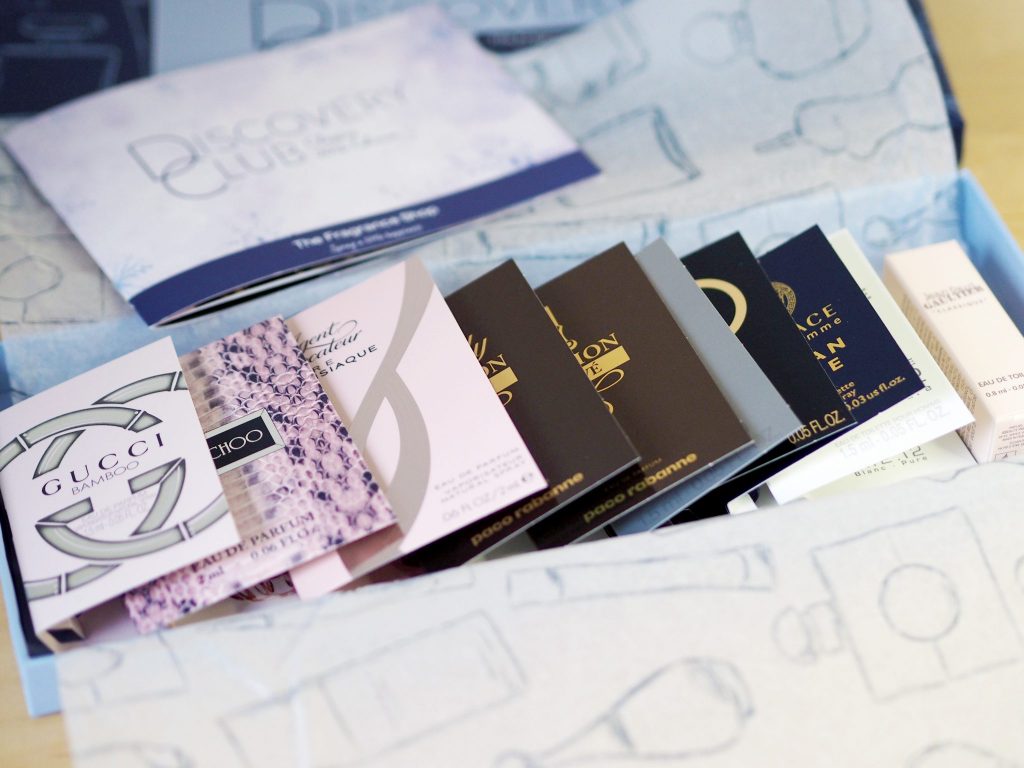 I was recently sent this subscription box to try out from the well-known perfumery – The Fragrance Shop. The Discovery Club box is an amazing idea for those of us who love to try out new fragrances before we splash out on them, and for those who simply want to try a little of everything rather than just buying one large bottle. The boxes come with a mixture of both his and hers fragrances, so if you are wanting to test out fragrances as a gift this is also the perfect way to try before you buy.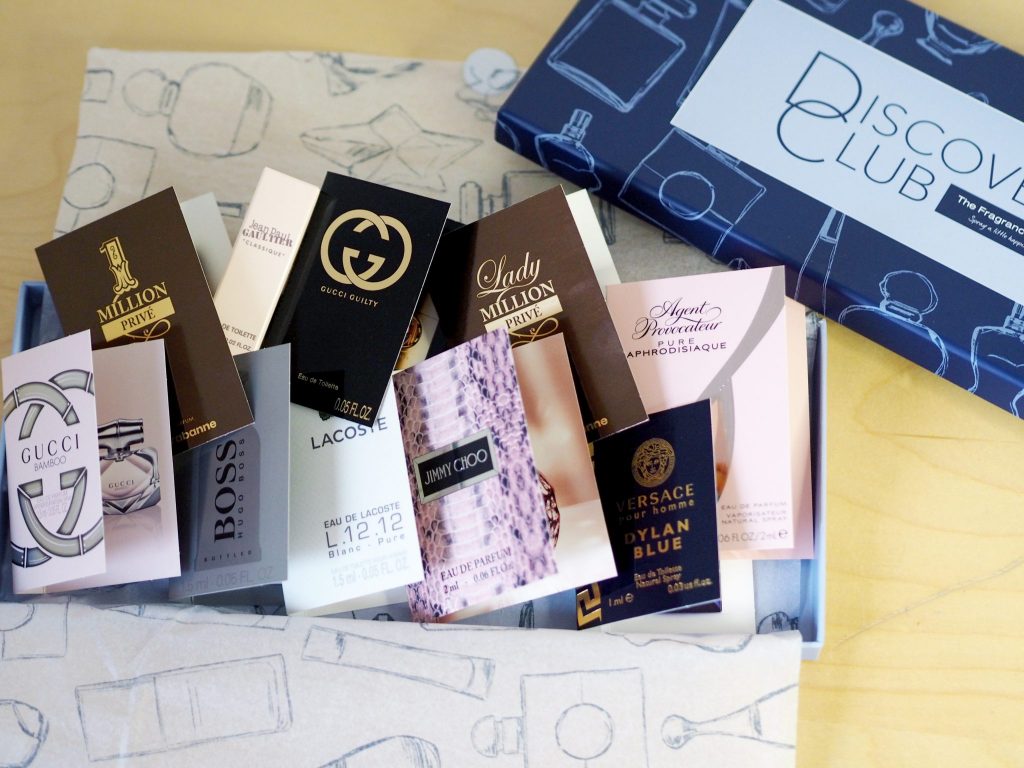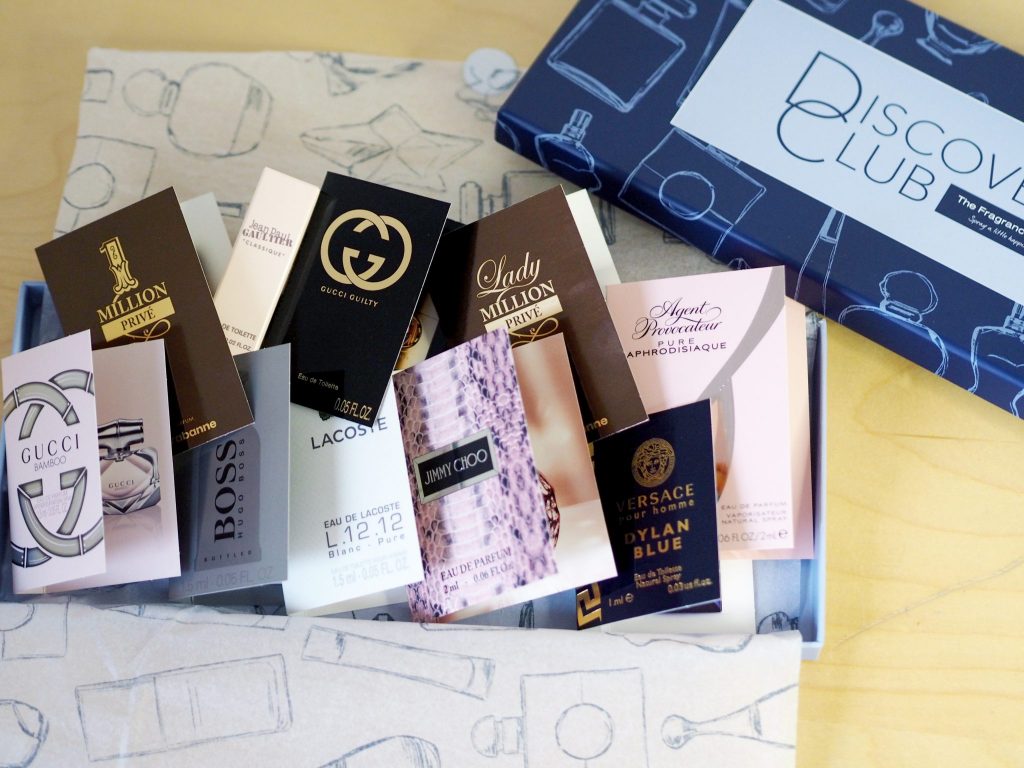 I also think that this just makes a perfect gift. If you know a couple who love perfumes and aftershaves, and like to try out new scents, then this is such a thoughtful gift. It would also be great for those who often buy the same scent without testing any new ones, as this may be the perfect way to expand their collection without taking too much away from their signature scent. You never know – they may find a new favourite!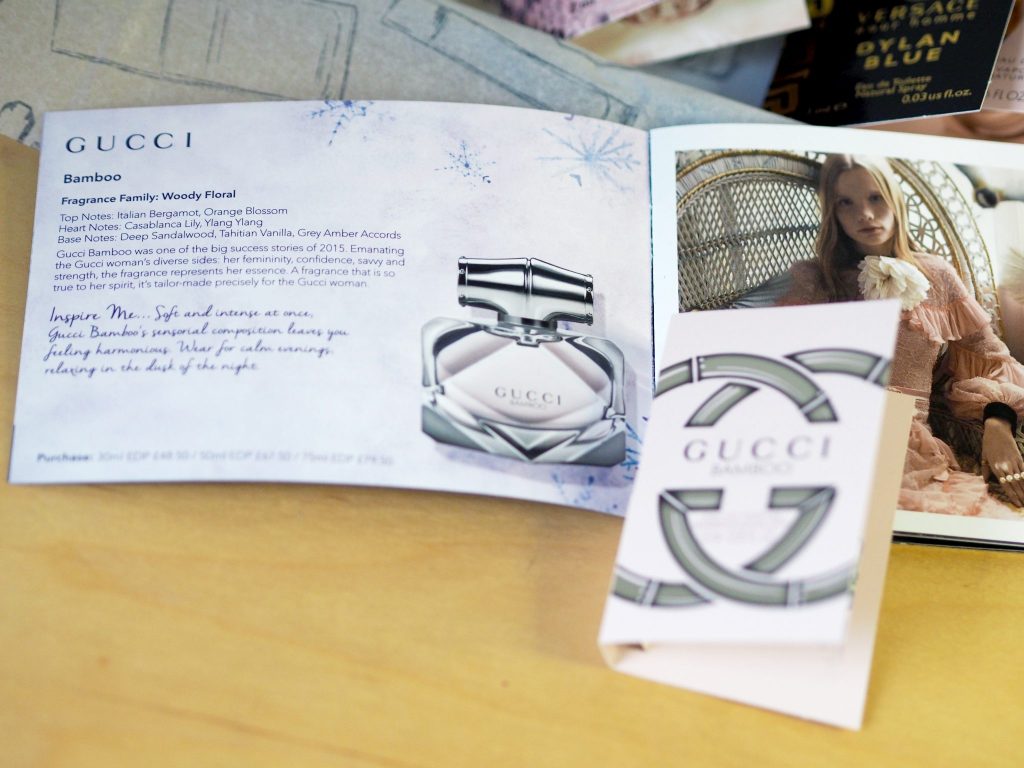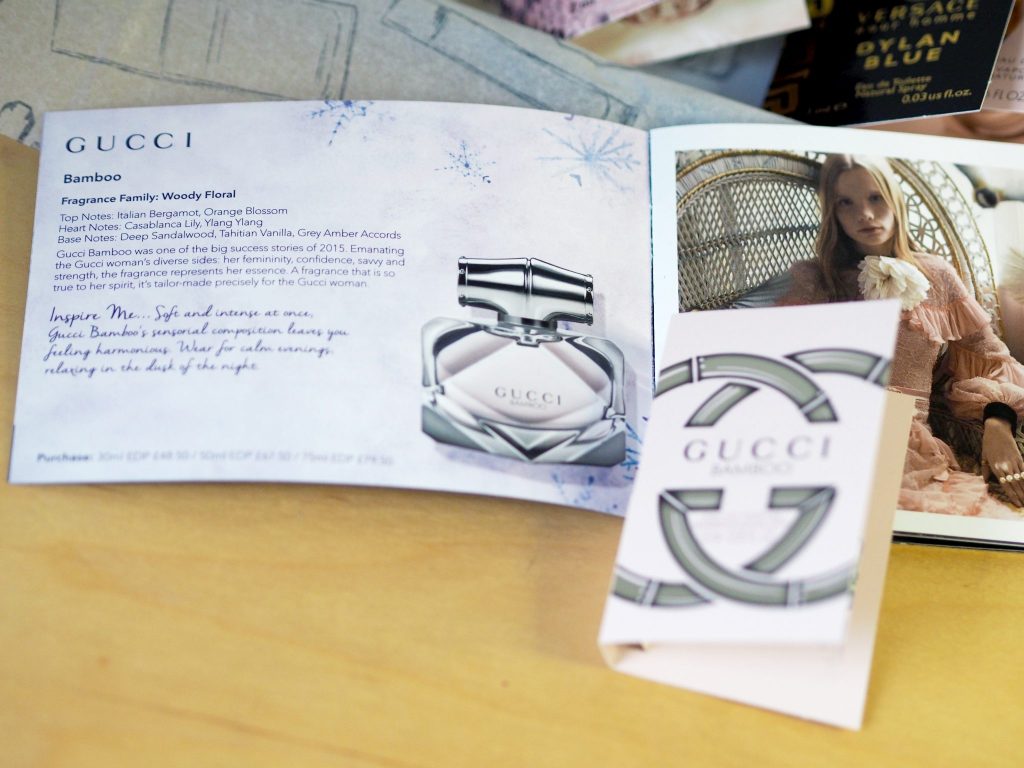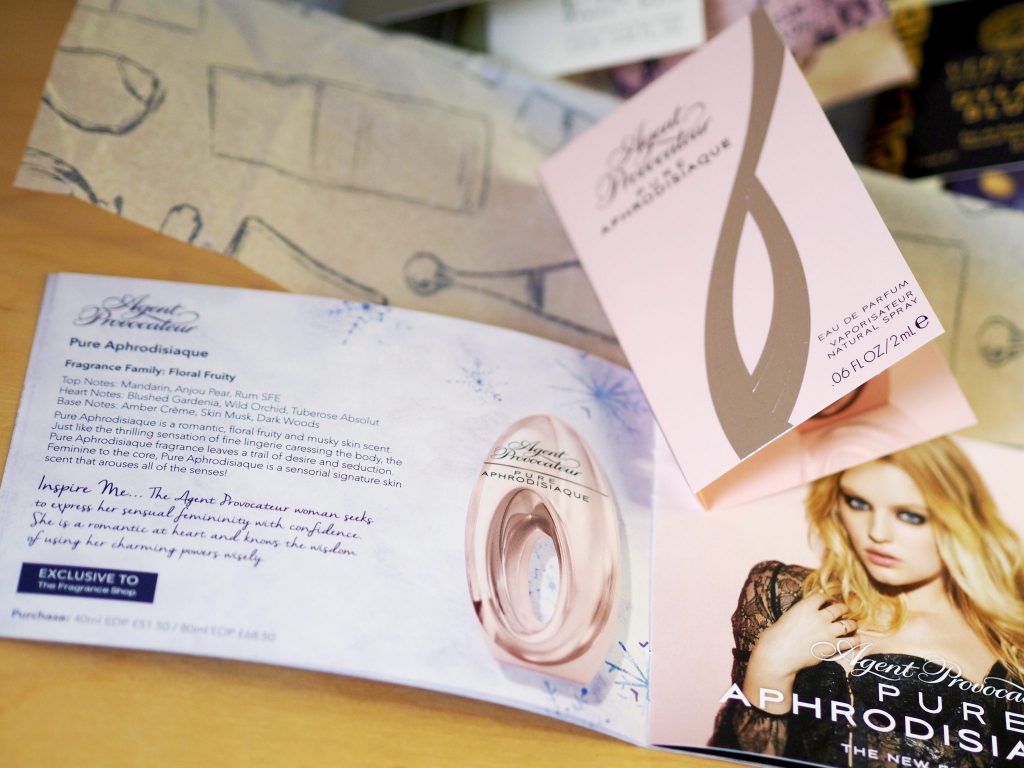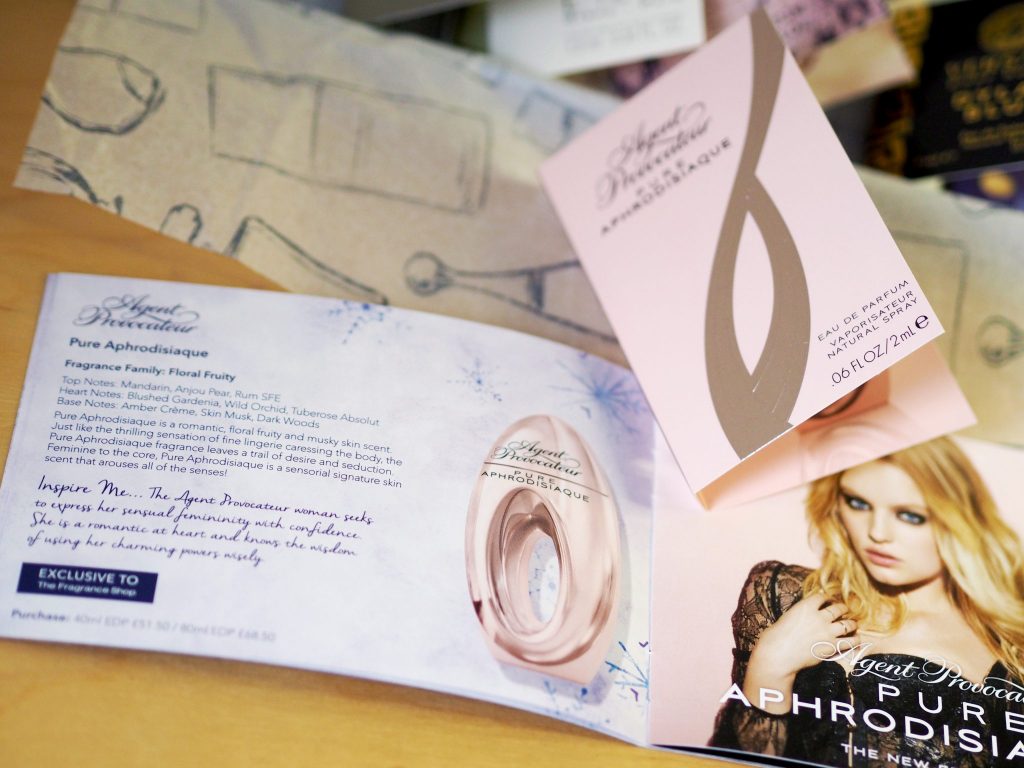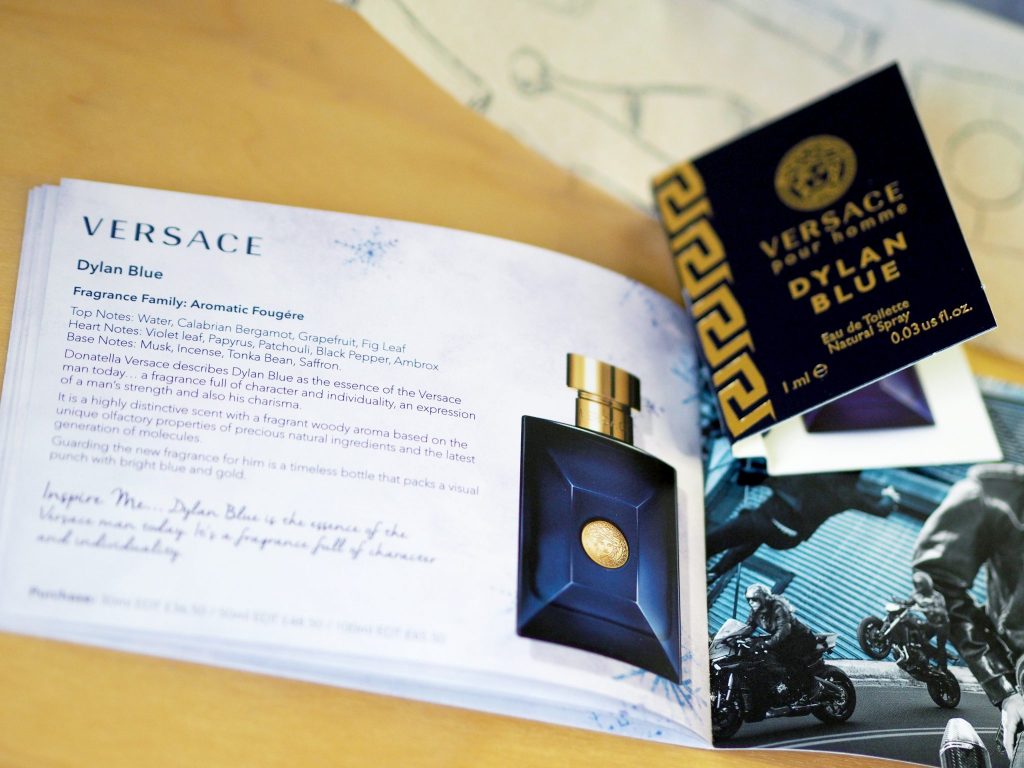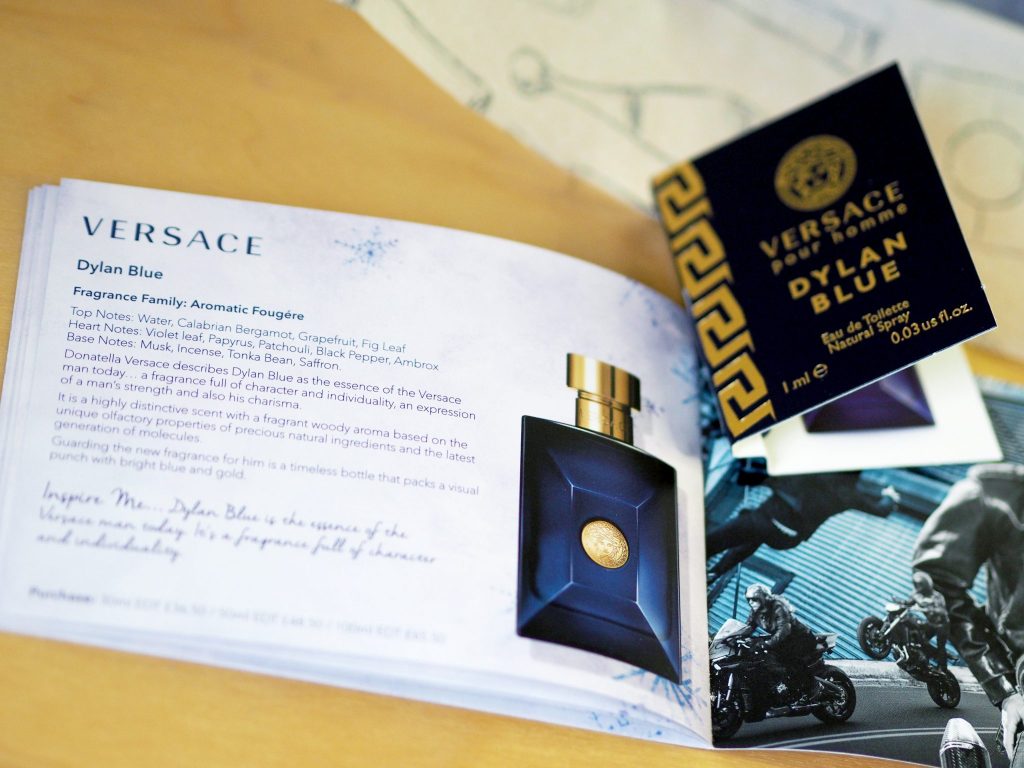 One of the best parts of the box is that it comes with this mini booklet that details the notes of the fragrance, as well as a description of the brand and perfume, and a little inspiration for when and how to wear it. It also details the size options and prices for each full-sized fragrance, and includes a £5 off voucher for all fragrances featured in the box.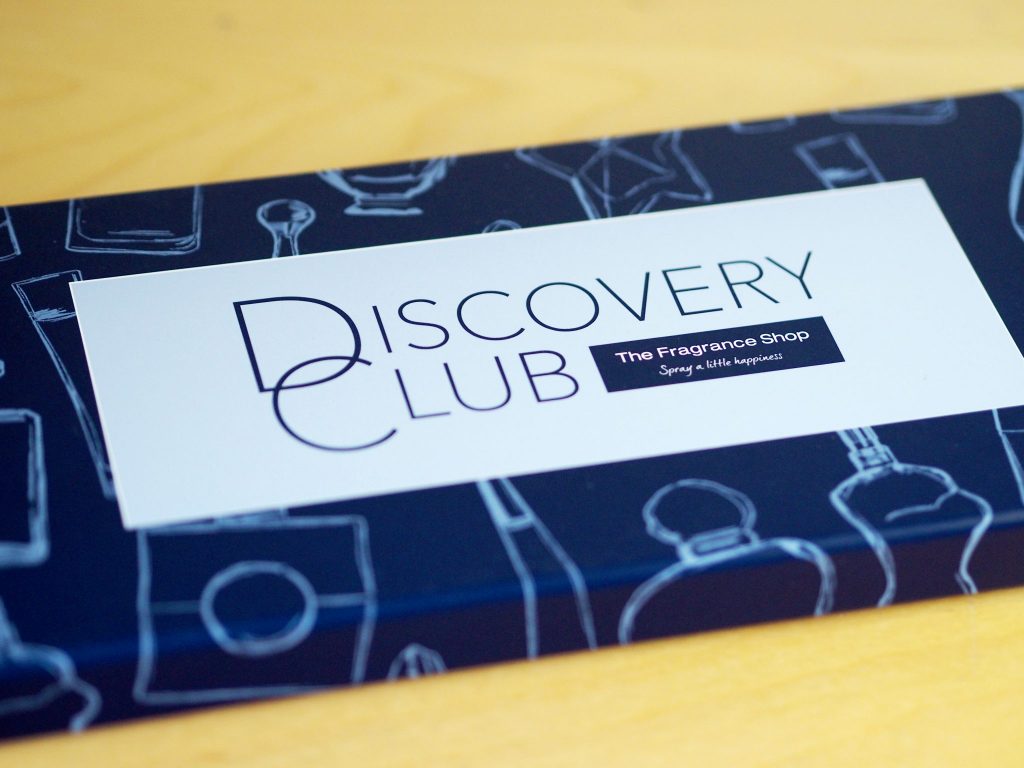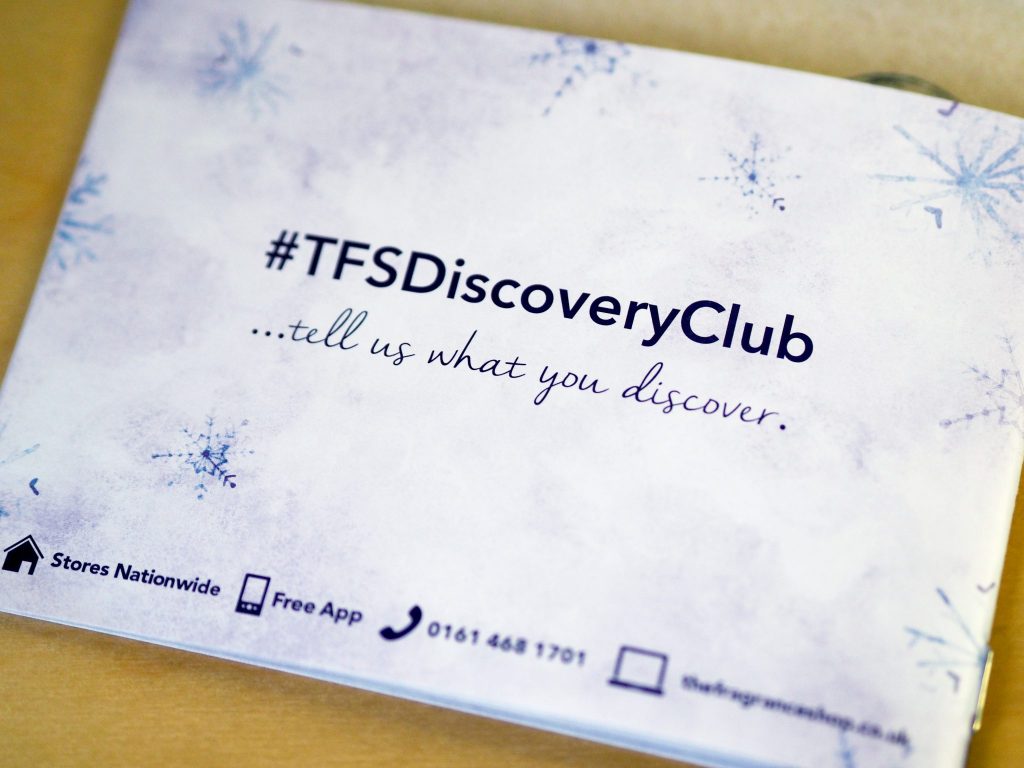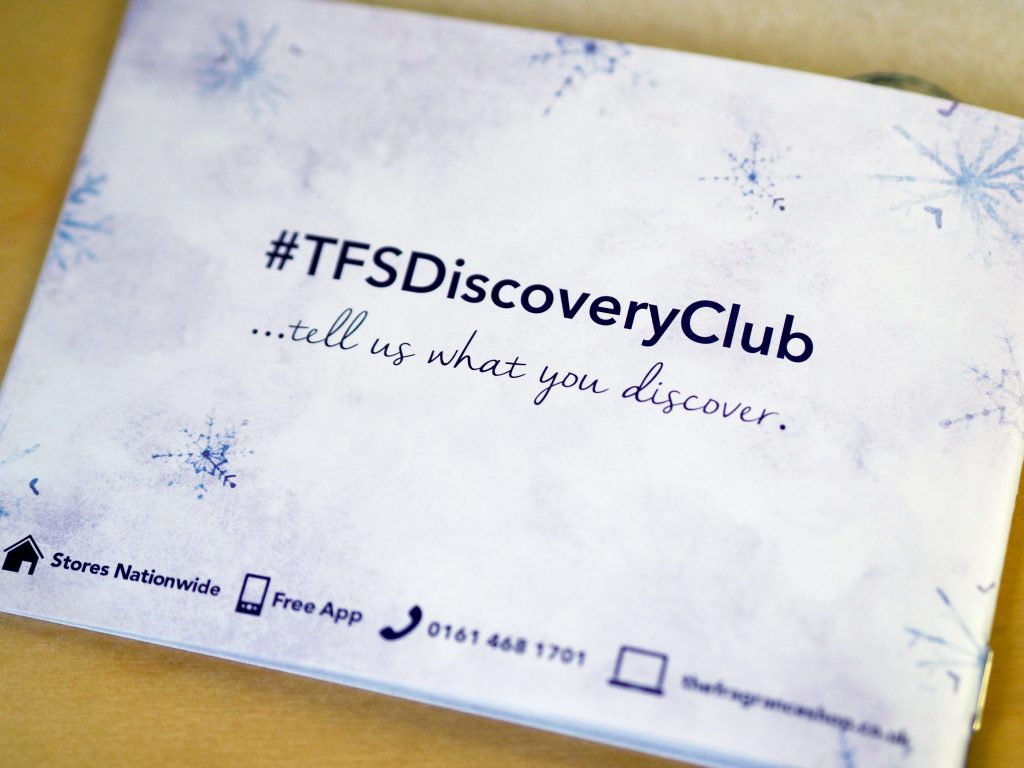 The Discovery Club is super affordable – priced at just £5 per quarter. You will receive four boxes per year and only pay when your box has been dispatched, with the option of being able to cancel at any time.
If you are super last minute with your Christmas gifts this year, you could sign someone up for a year's subscription of The Discovery Club, for a really unique gift, plus you will beat the crazy last minute shopper's queues!
Check out The Discovery Club Here.
Whats your favourite fragrance of 2016? let me know in the comments below!
LL x
*This item was gifted to me – all opinions are my own