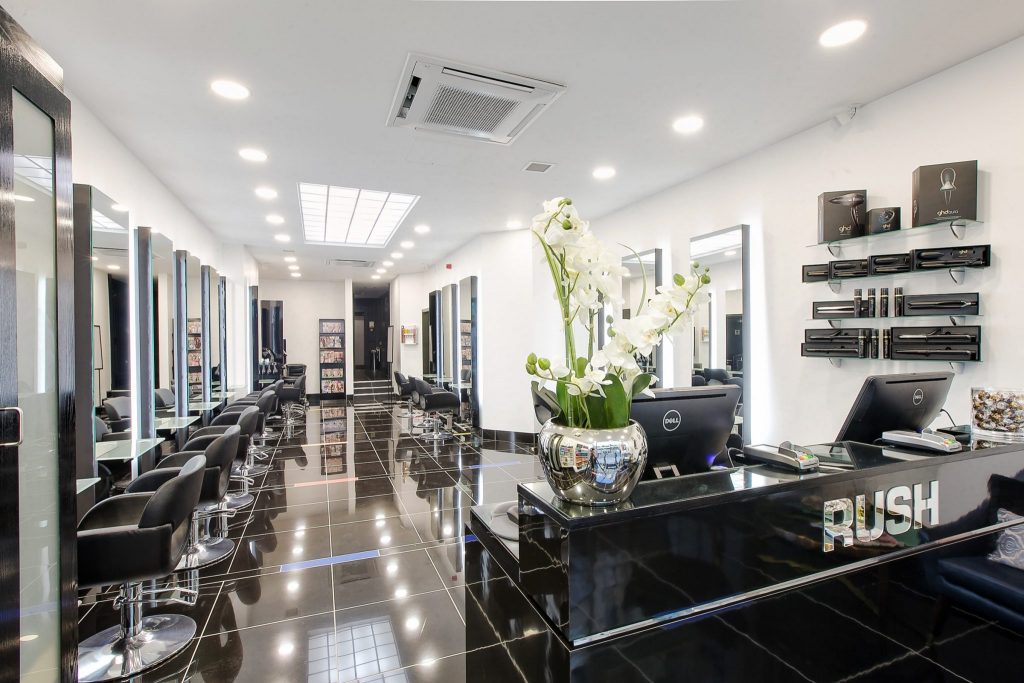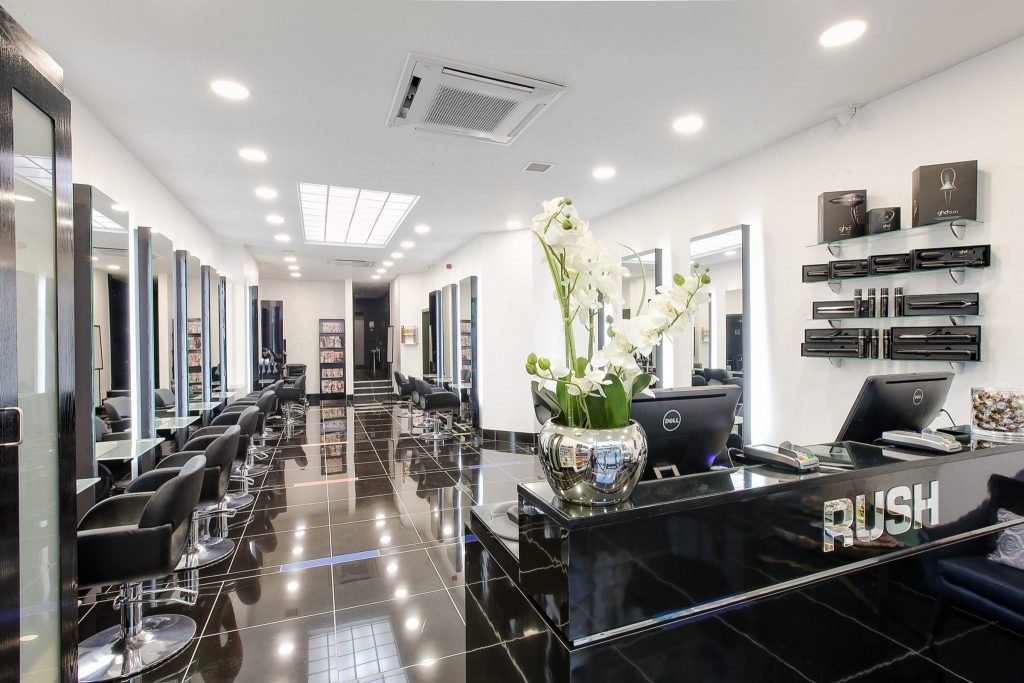 I recently attended the launch of RUSH Hair Salon on Deansgate, Manchester. One of the newest additions to the Rush family, the salon is located in a great spot in the heart of the city; situated on Deansgate amongst popular stores and trendy restaurants.
The Salon is completely new and I loved the feel of it as soon as I walked in. The colours theme is all monochrome, so it has a very clean, modern and sophisticated feel to it.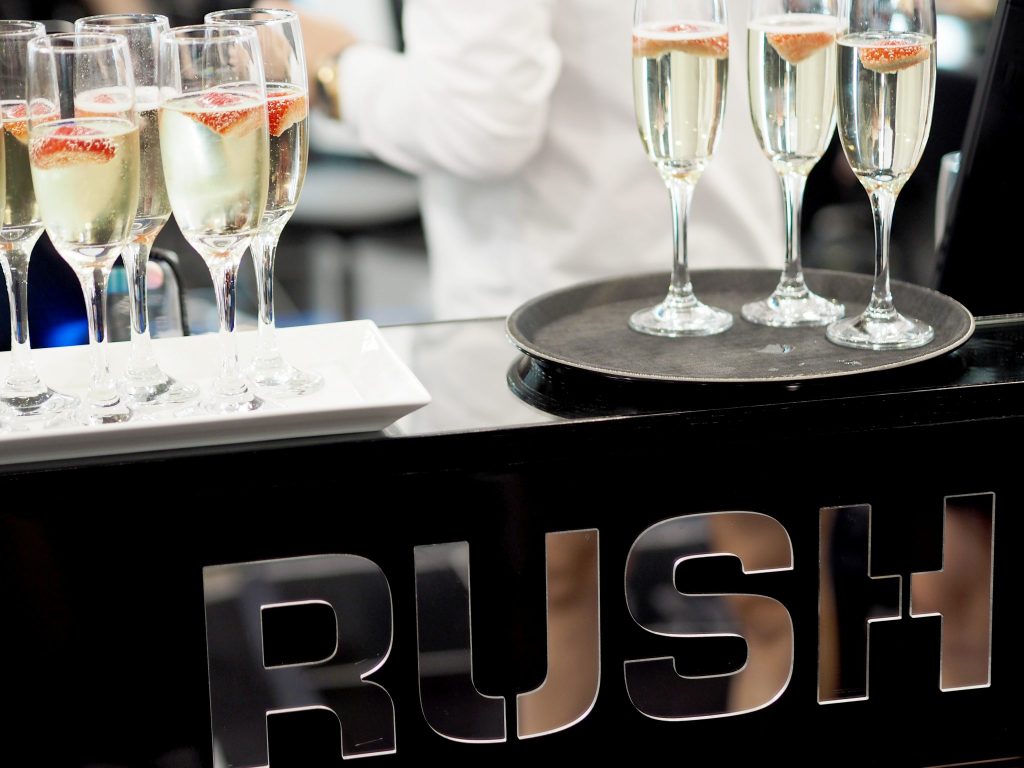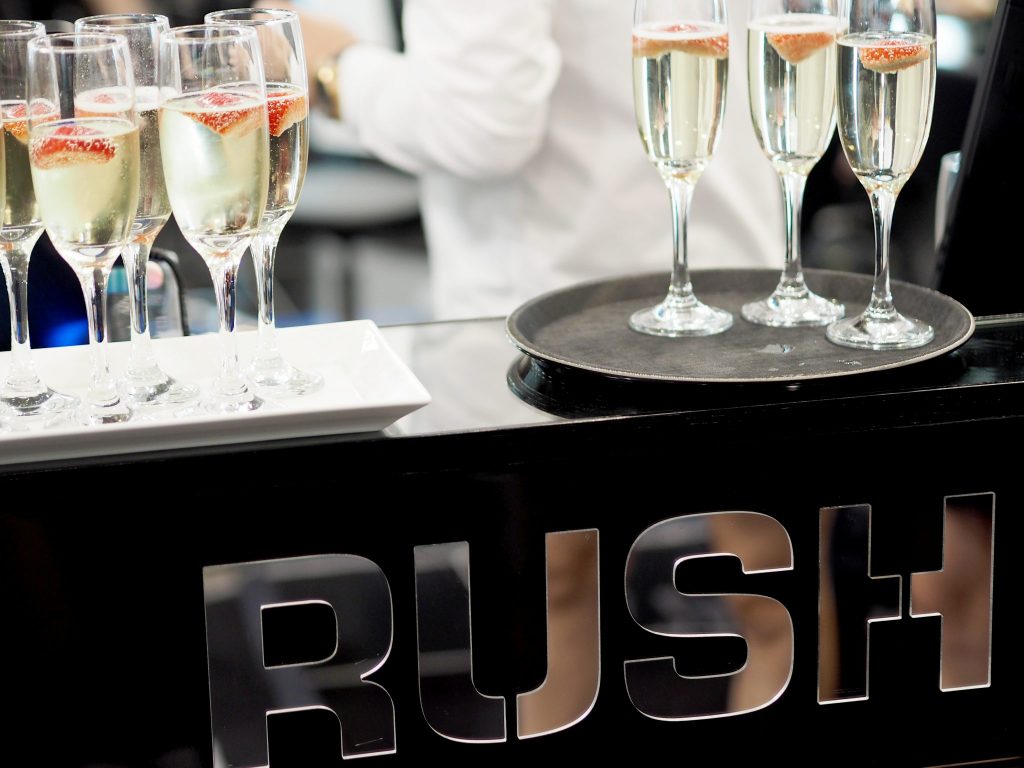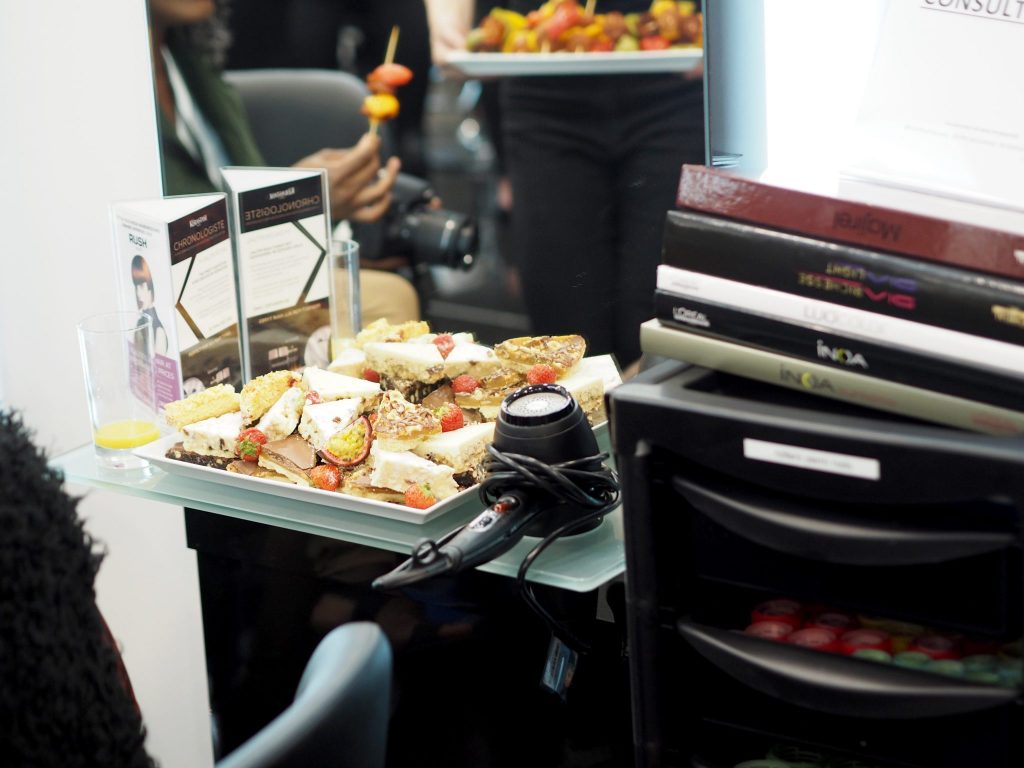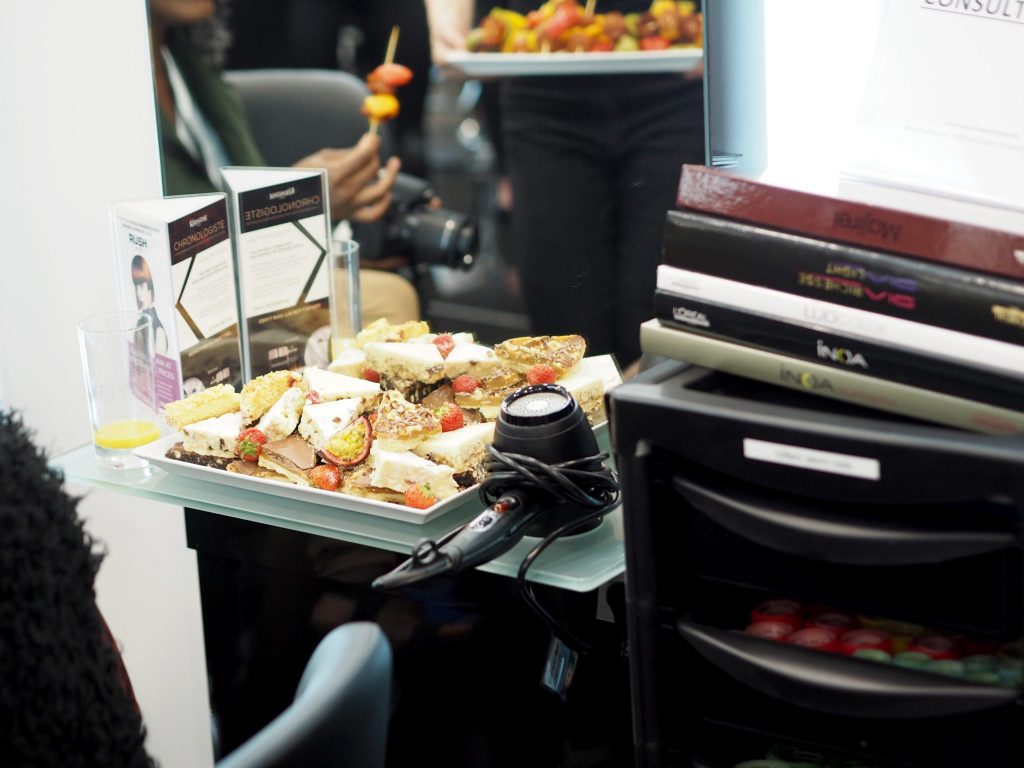 There were tonnes of delicious snacks and treats on offer (and of course, prosecco), and the staff were all on hand to make sure all of the guests felt welcomed and comfortable.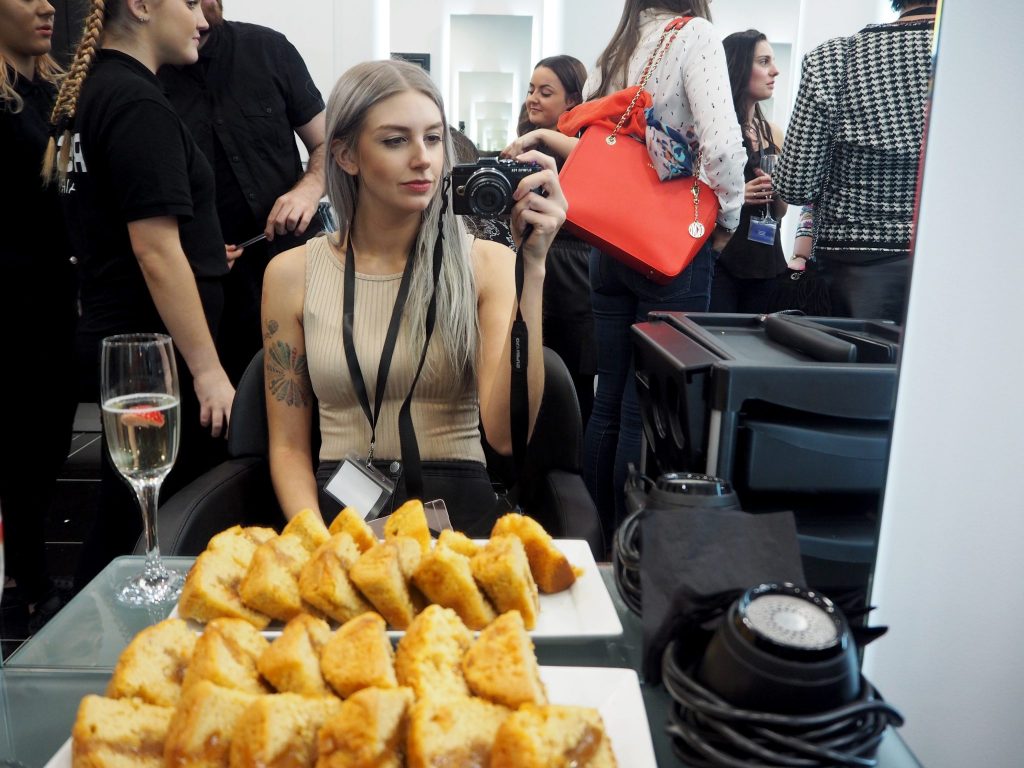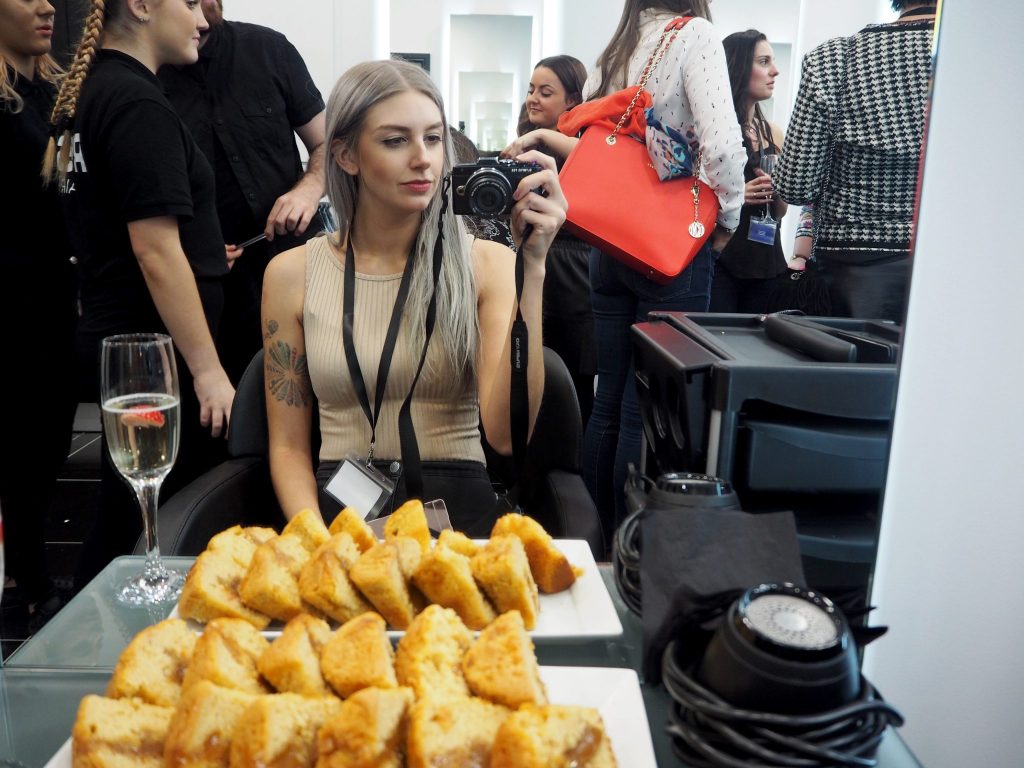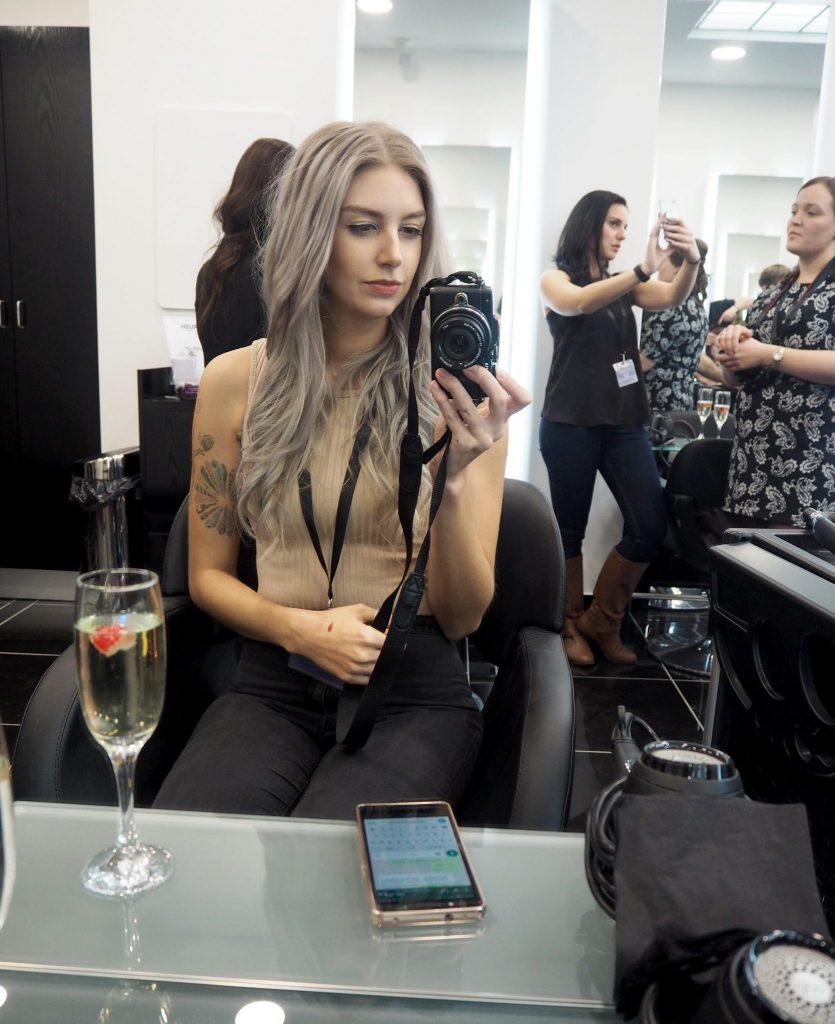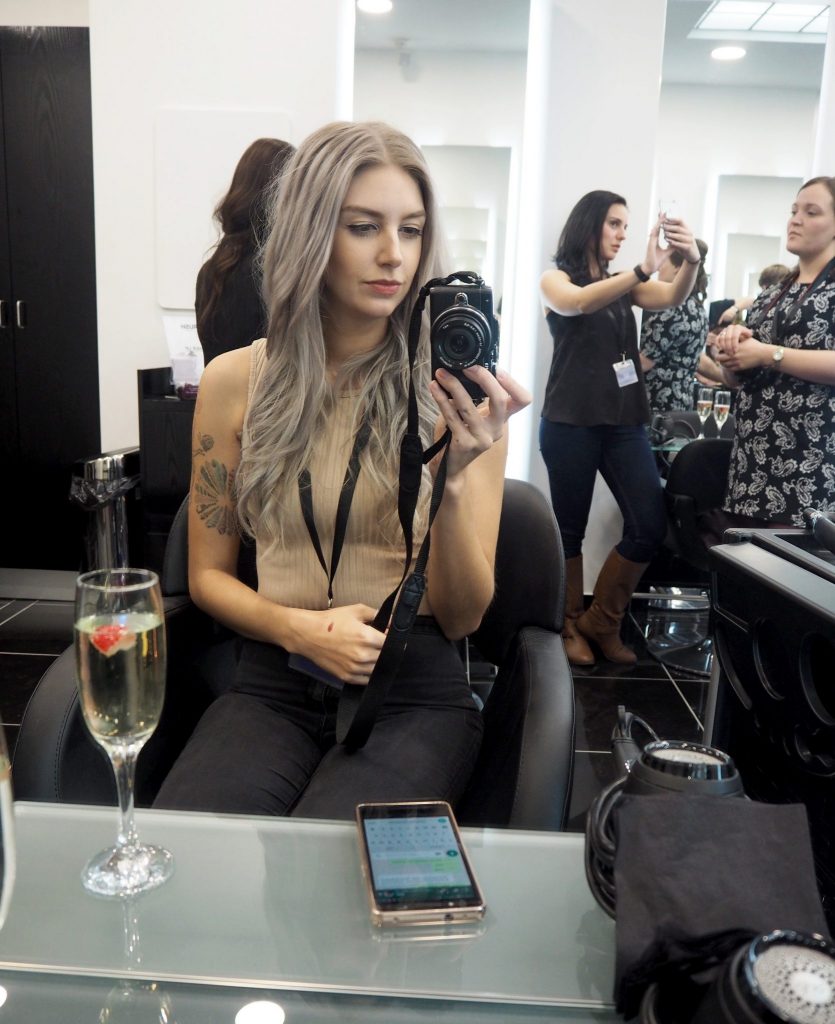 I had a chat to some of the lovely stylists, and one of them gave me a quick curl to spruce up my straggly hair while I sampled some of the treats and sipped on prosecco – what more could you ask?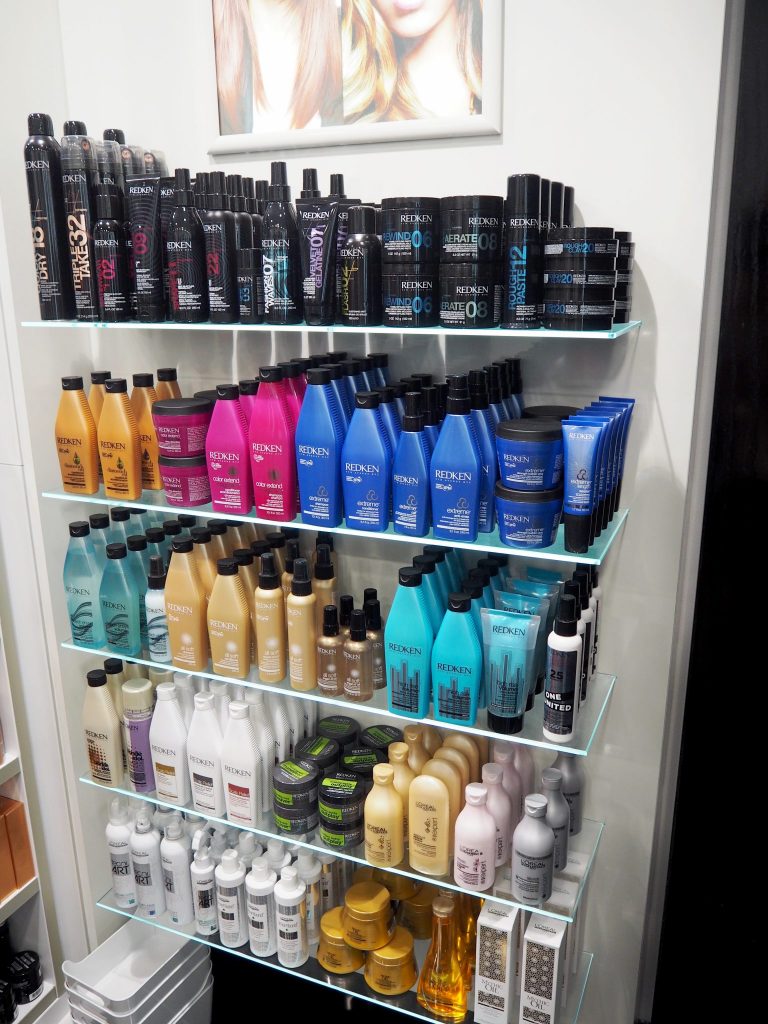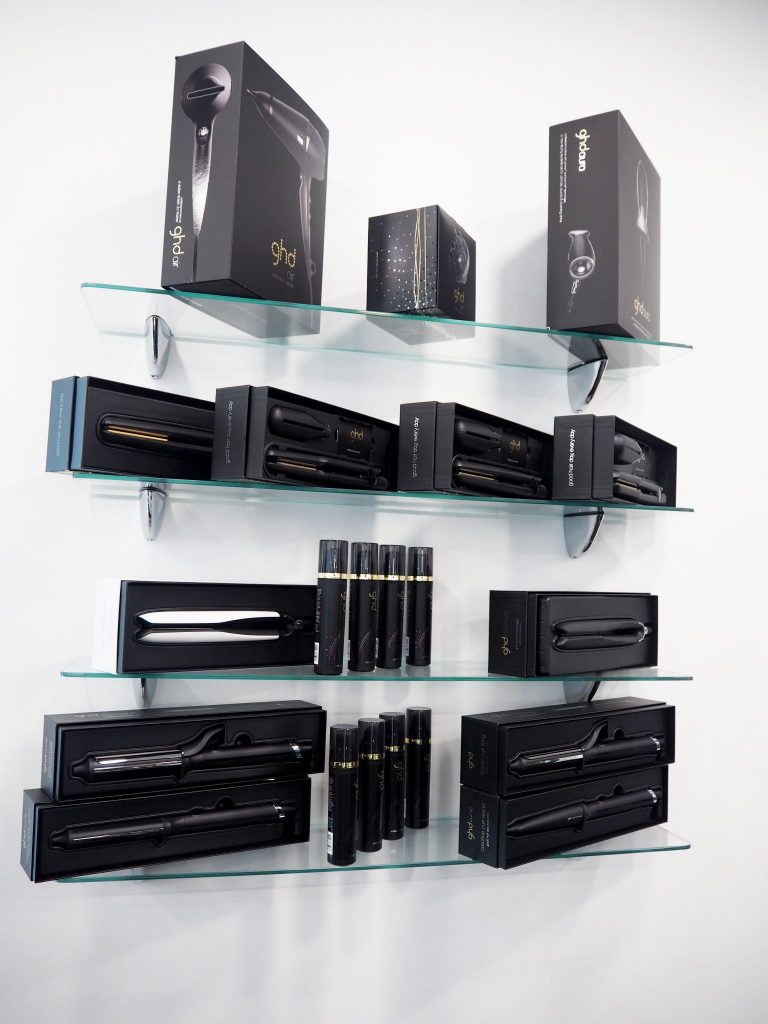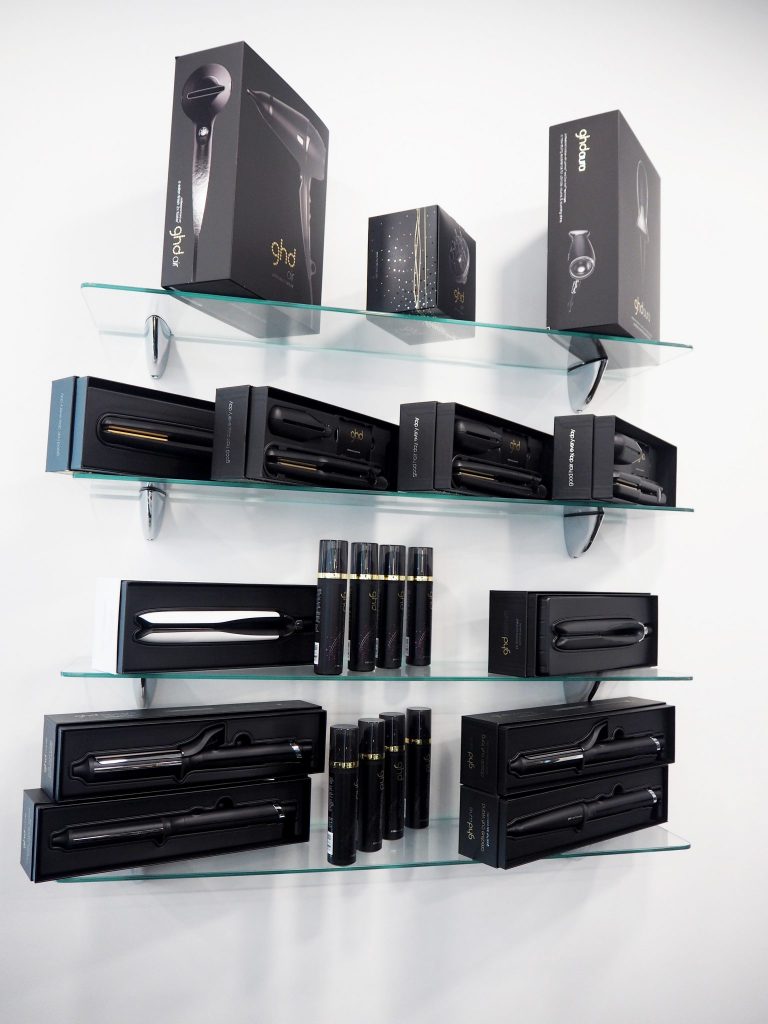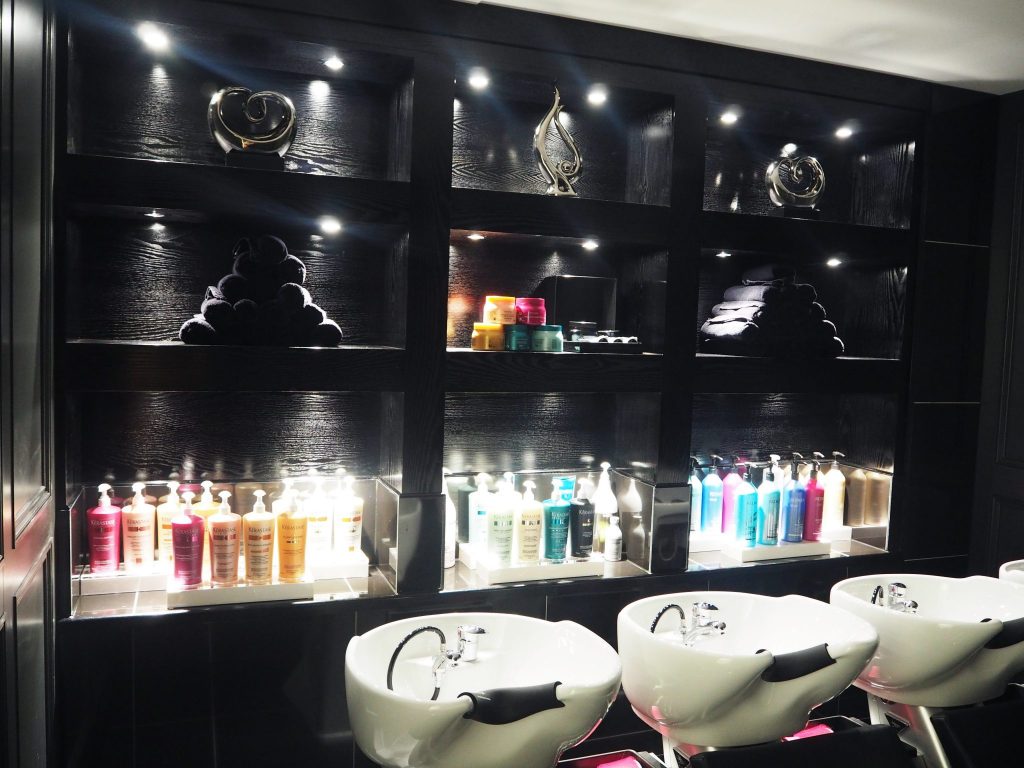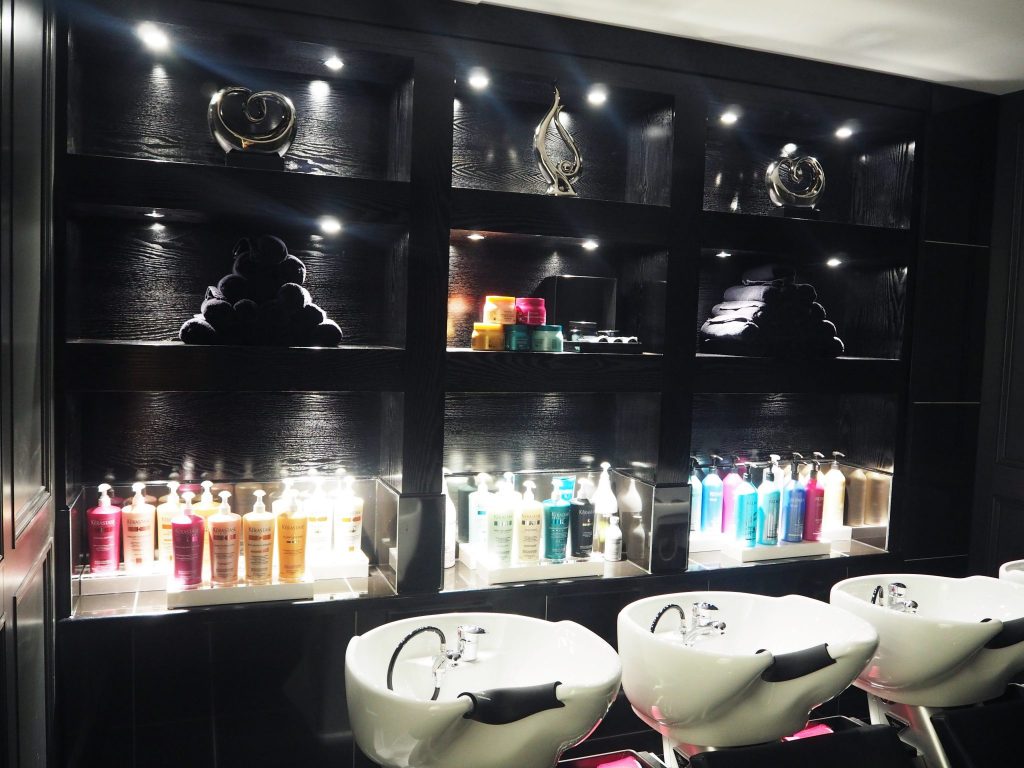 The salon is gorgeous; my favourite part has to be the backwash room. I love how it is styled and it looks like a space that would make this part of a hair treatment super relaxing – Rush do actually offer a head massage each time you visit so I will be looking forward to going back for that. They also have a huge range of products and treatments, as well as the usual cuts, colours, textures and styles; there is definitely something for all of your hair needs. They also have a style bar if you are just looking for a hair-up or blow dry for a particular occasion.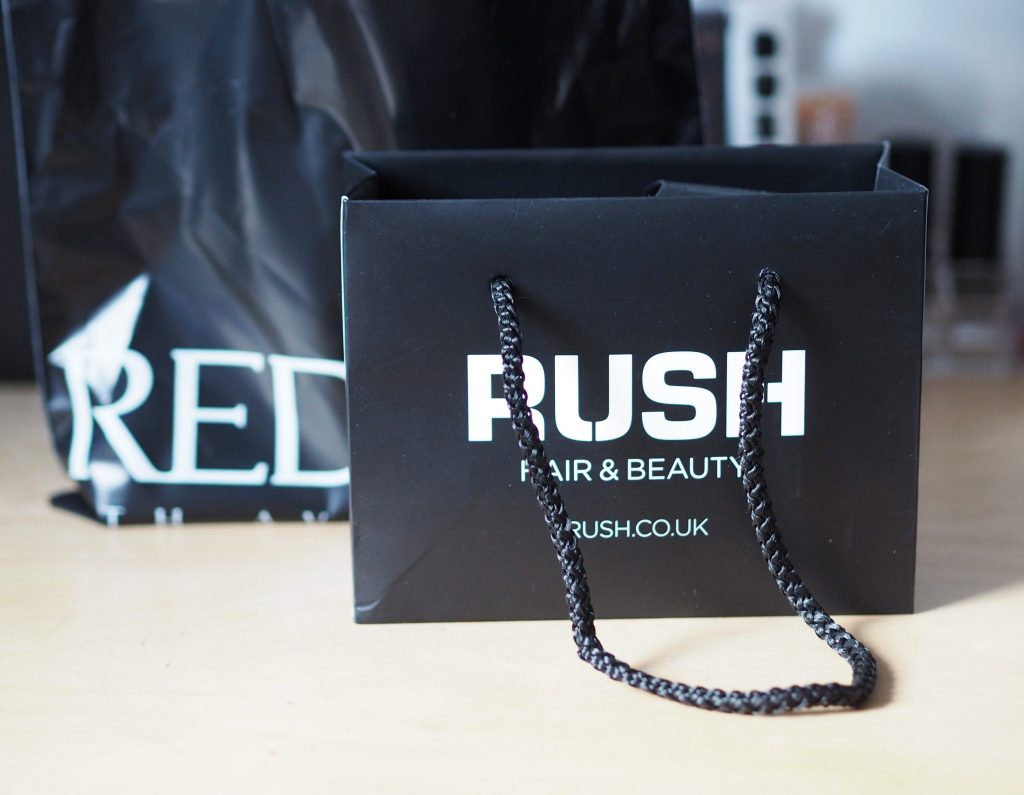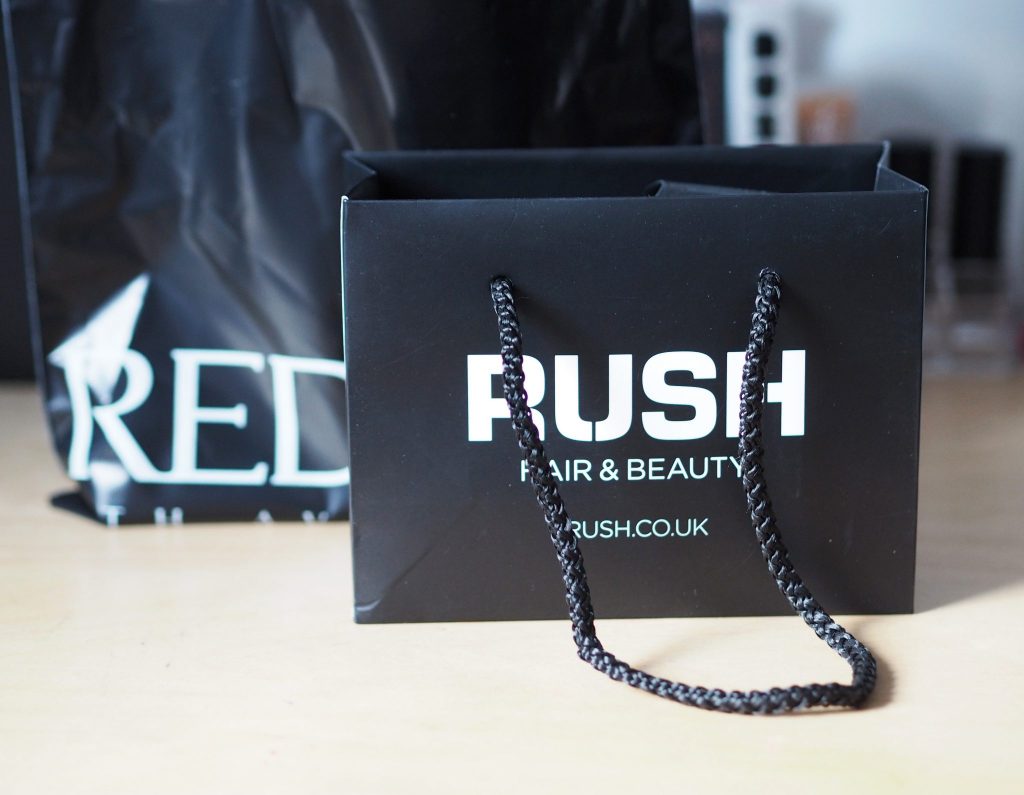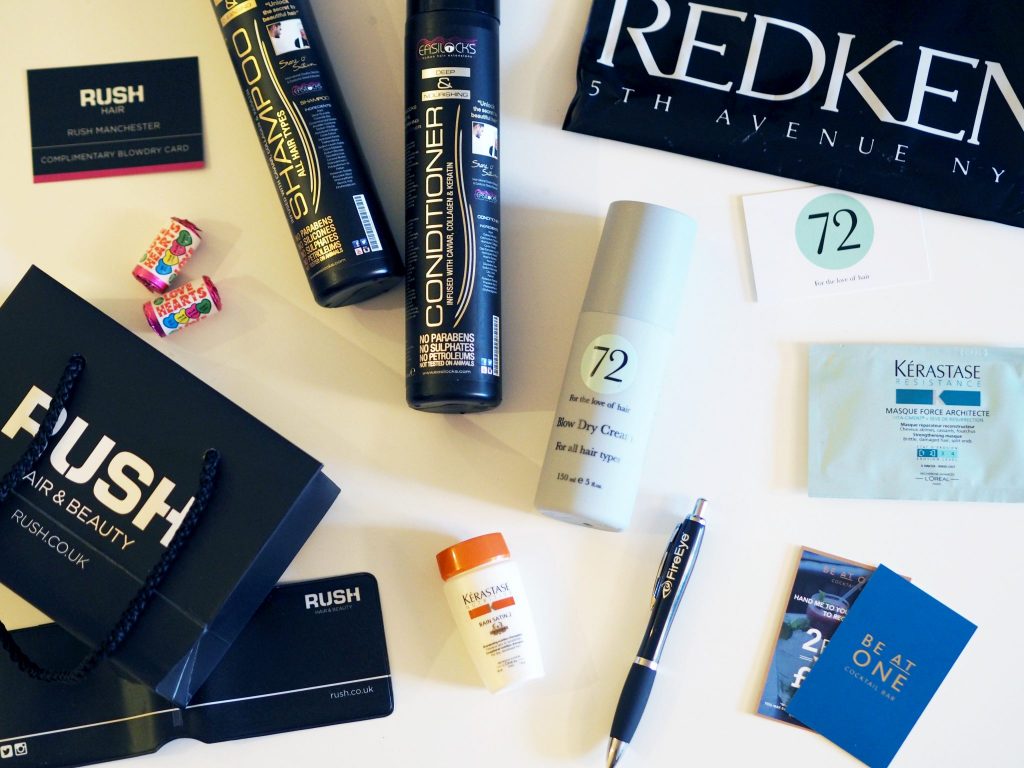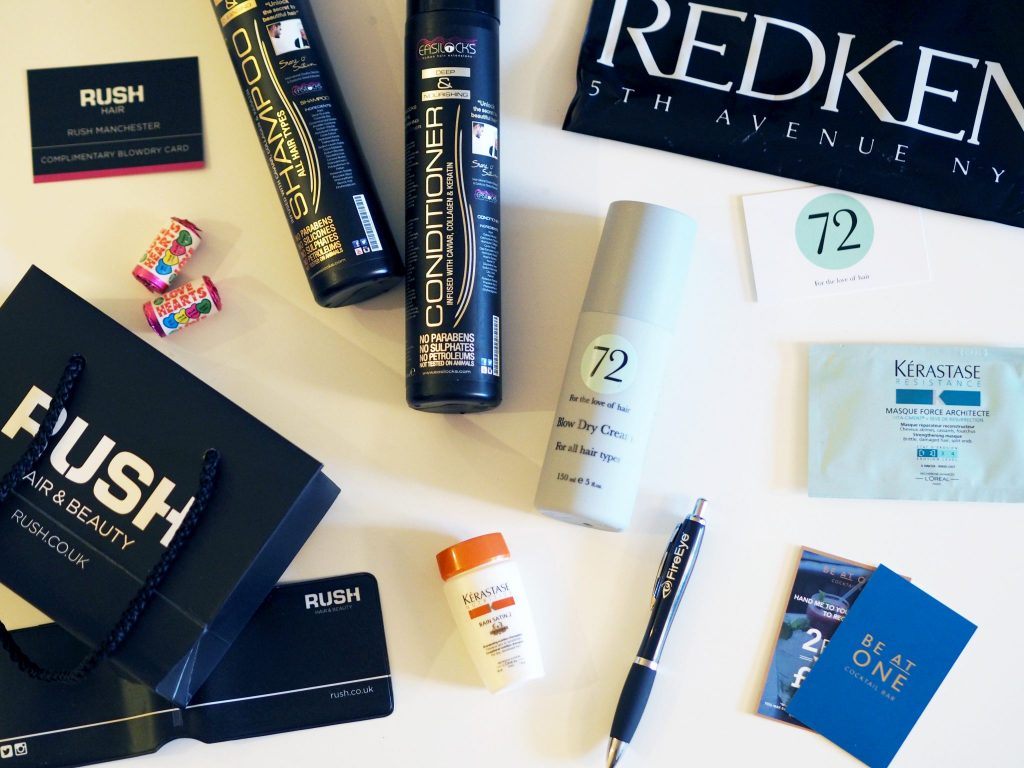 The event was a huge hit and everyone left very happy and feeling pampered. We were also given these great goody bags with loads of treats in, including some wonderful products and a free blow-dry at the salon. I think Rush is a great addition to the city centre and I'm sure it will be popular with everyone as it offers such a great range of treatments and products, and all at great prices. I am already looking forward to heading back for a blow-dry!
You can currently get 50% off if you book online here using the code 'RUSH50', but hurry as this is a limited offer!
Check out the Manchester Flagship Salon here.
LL x