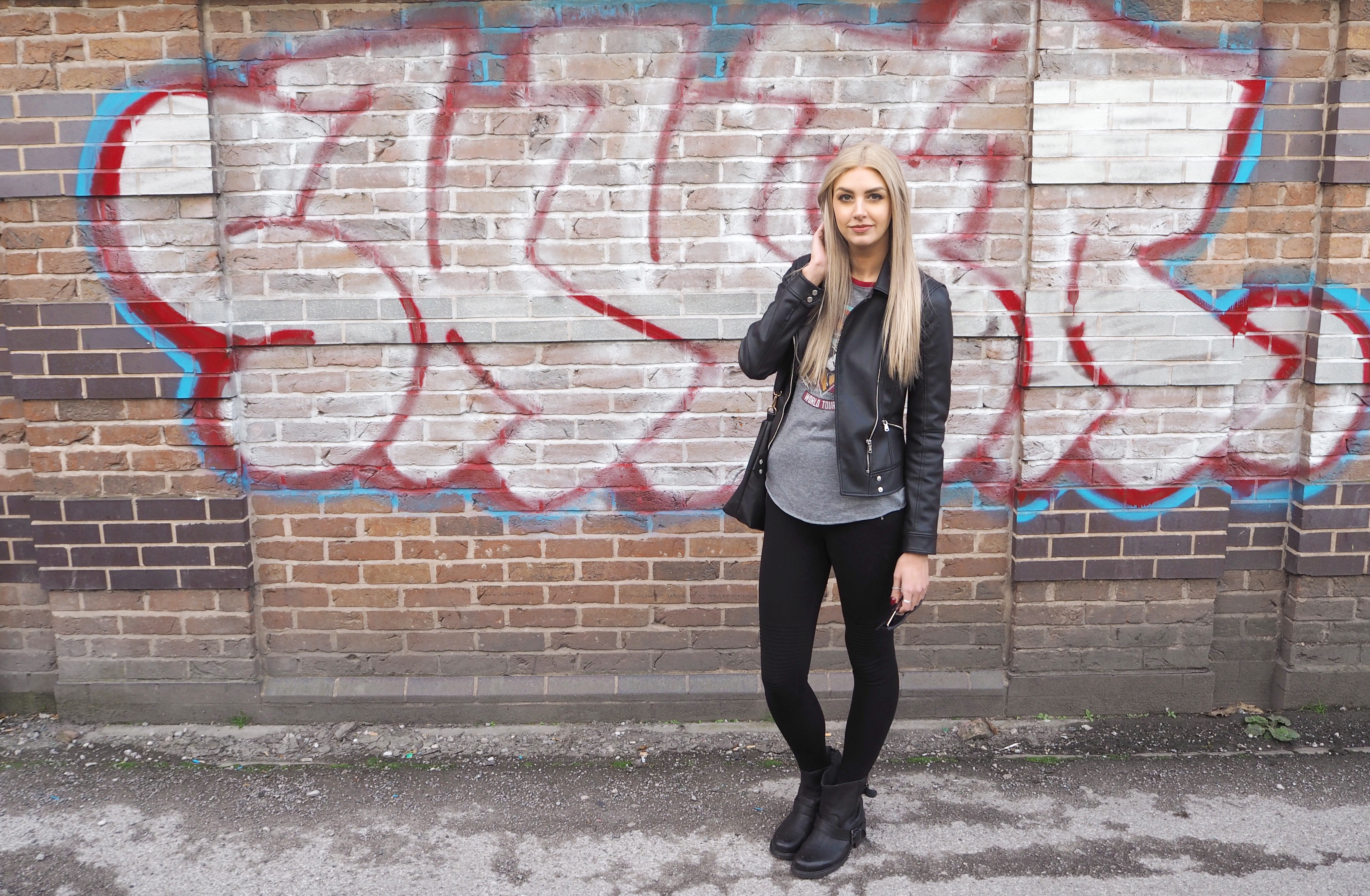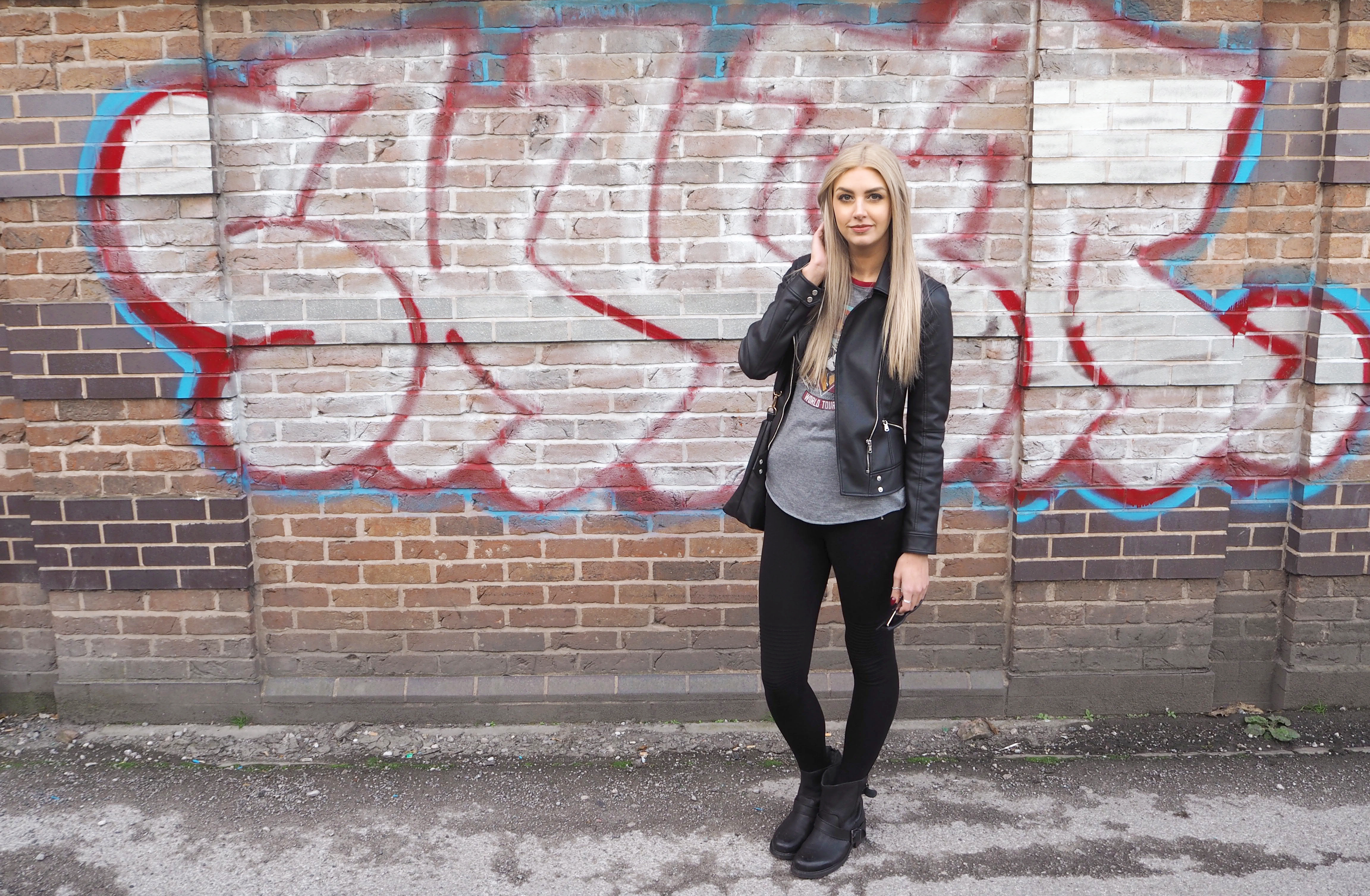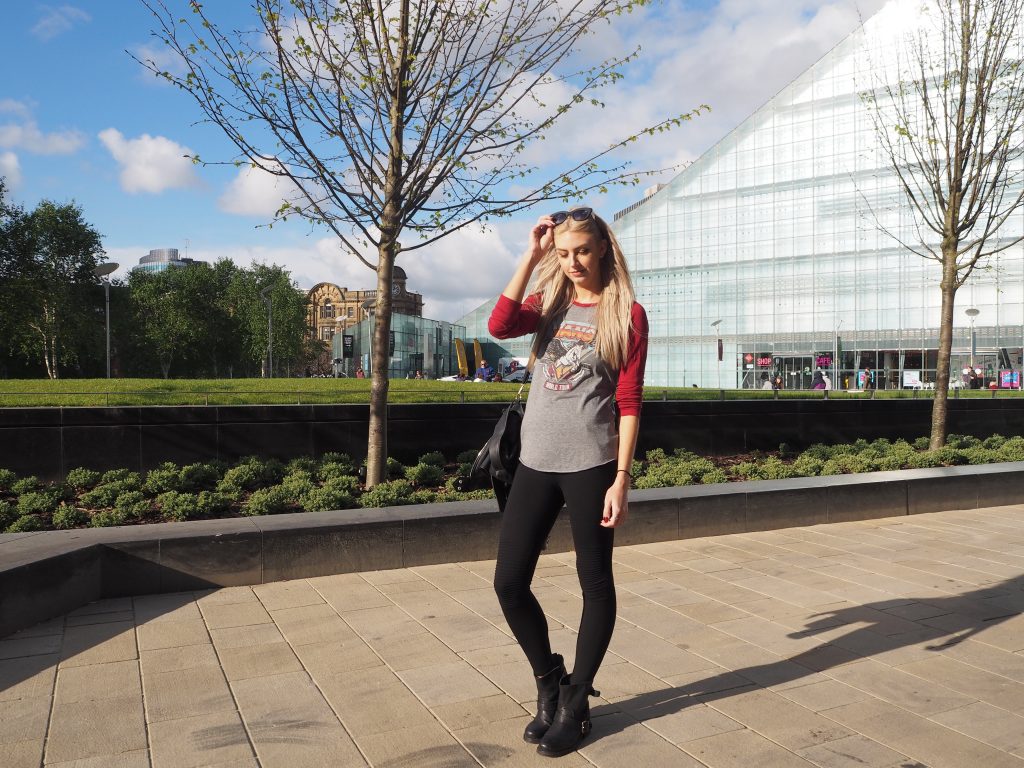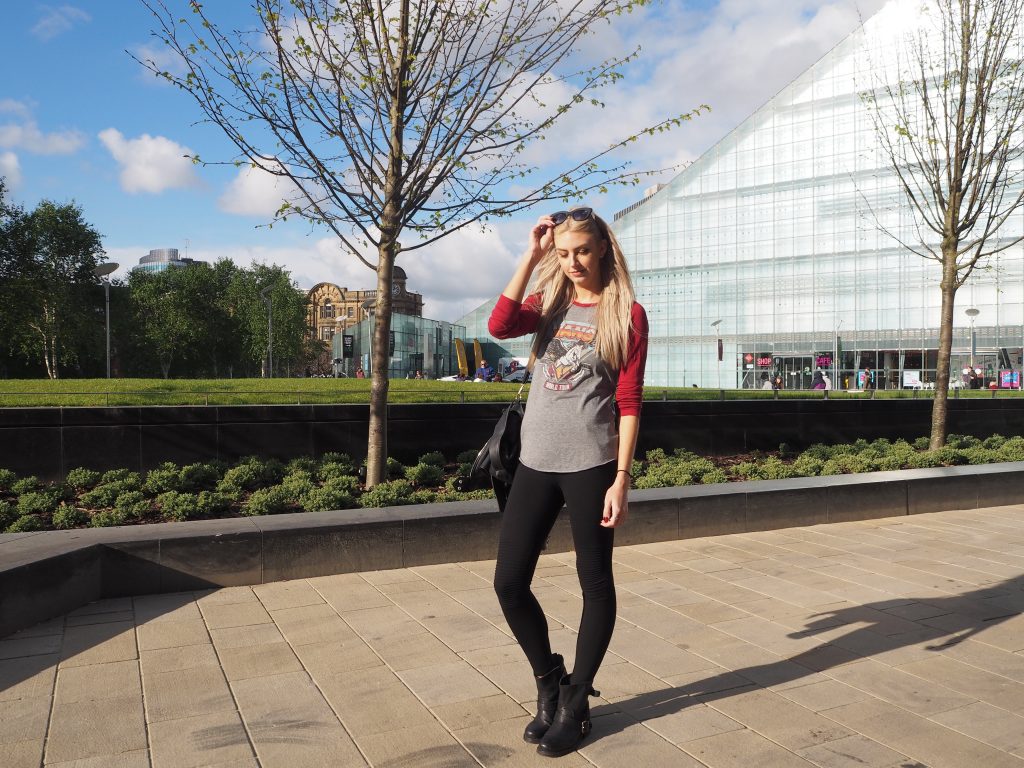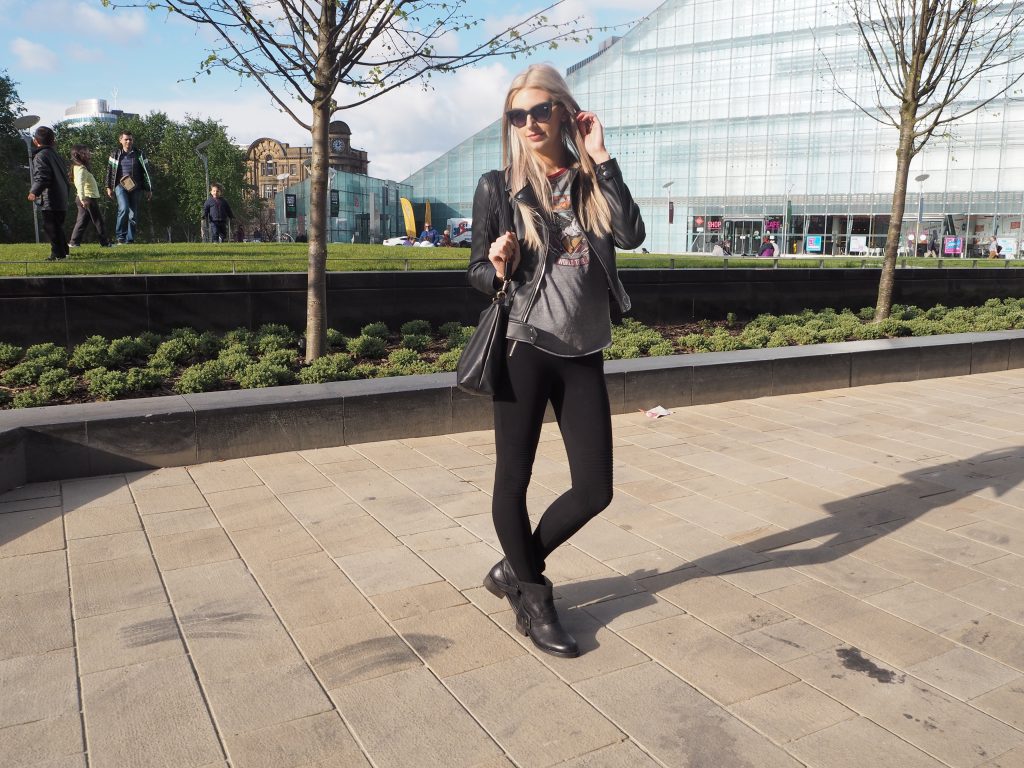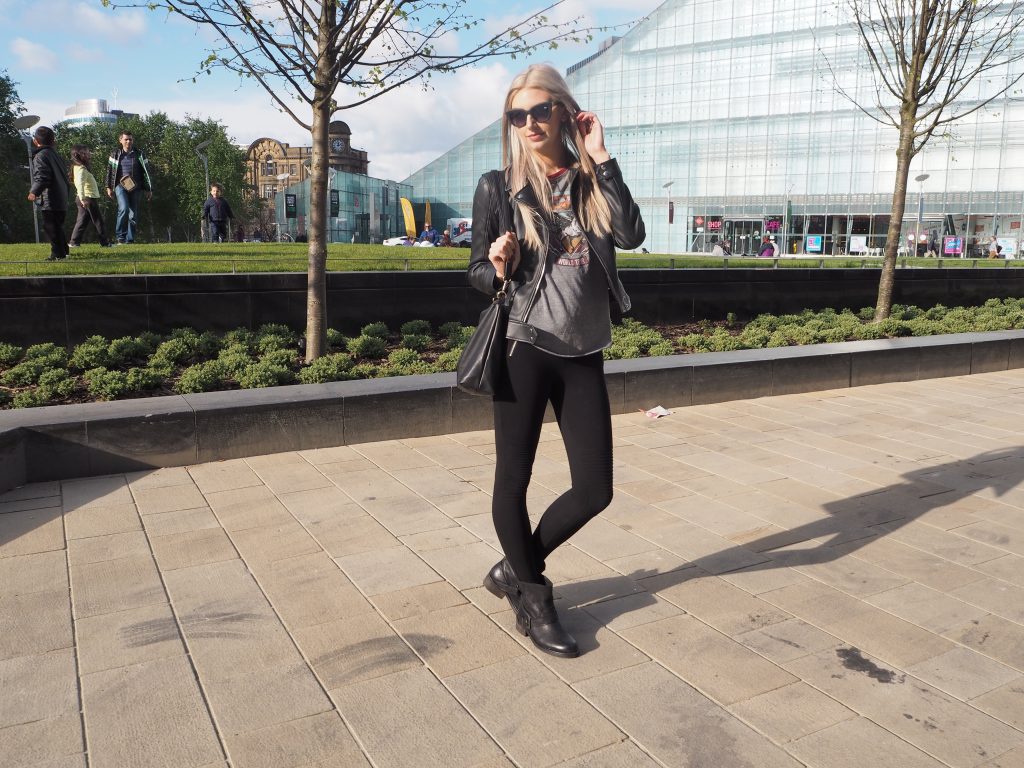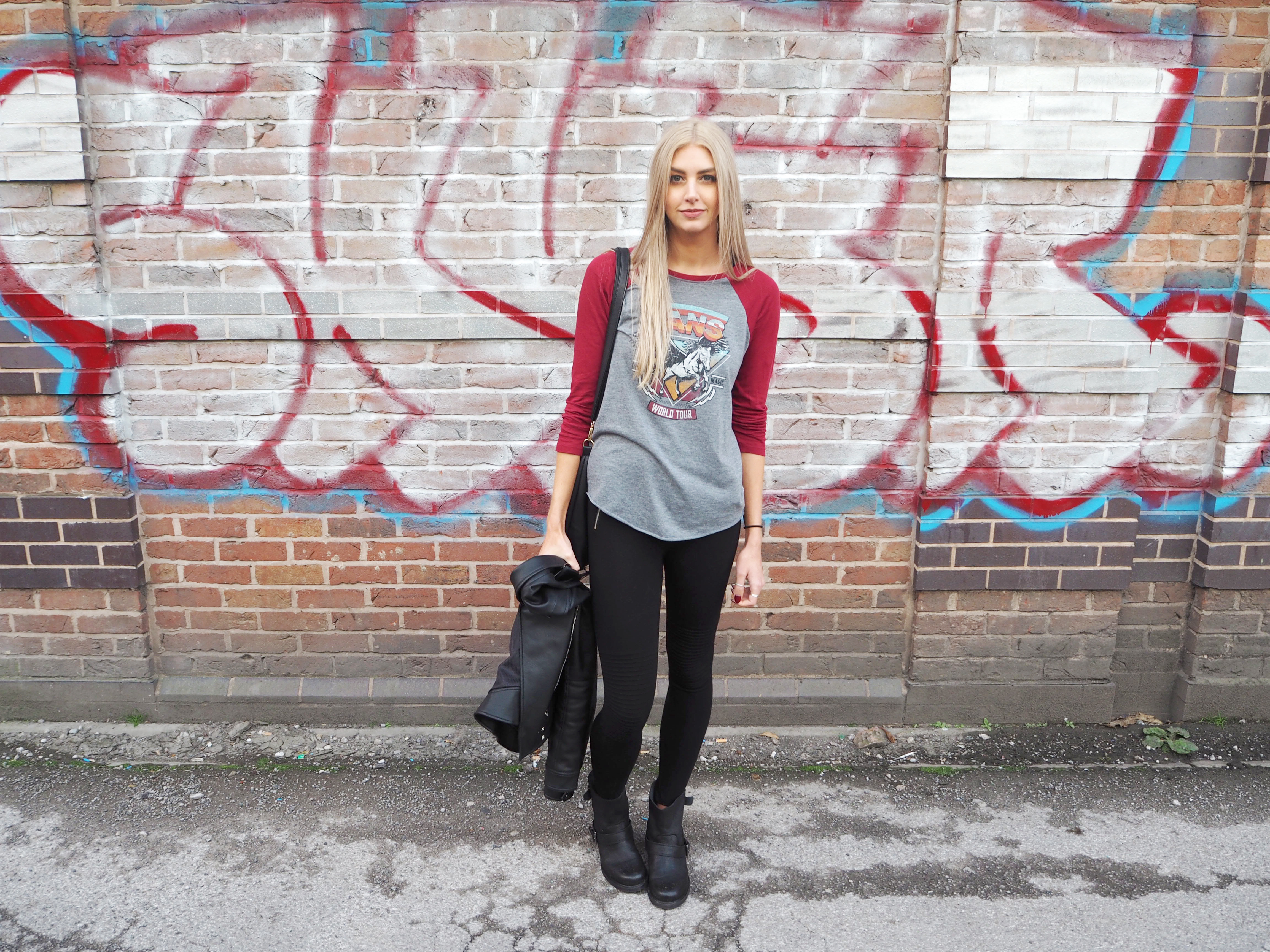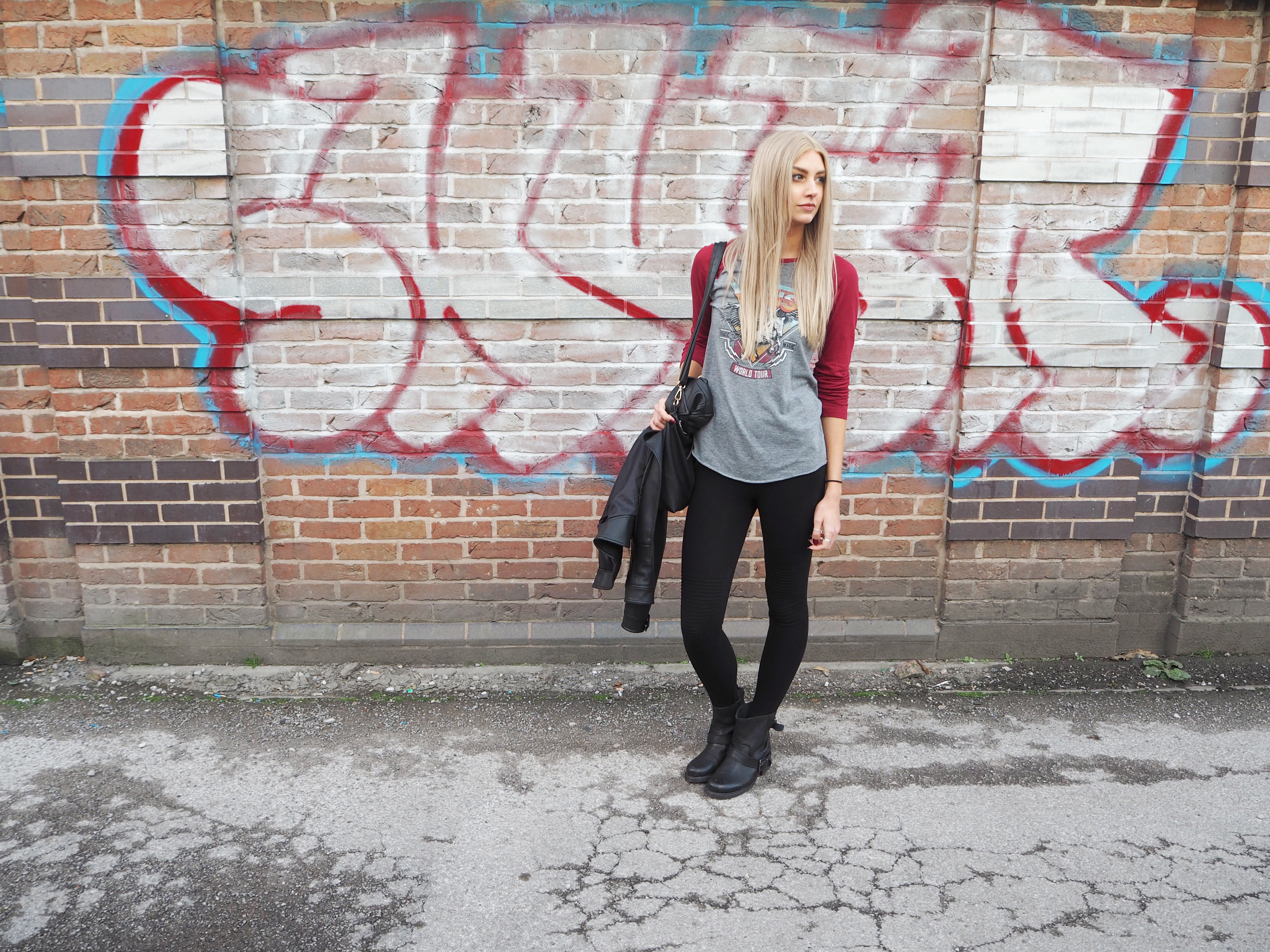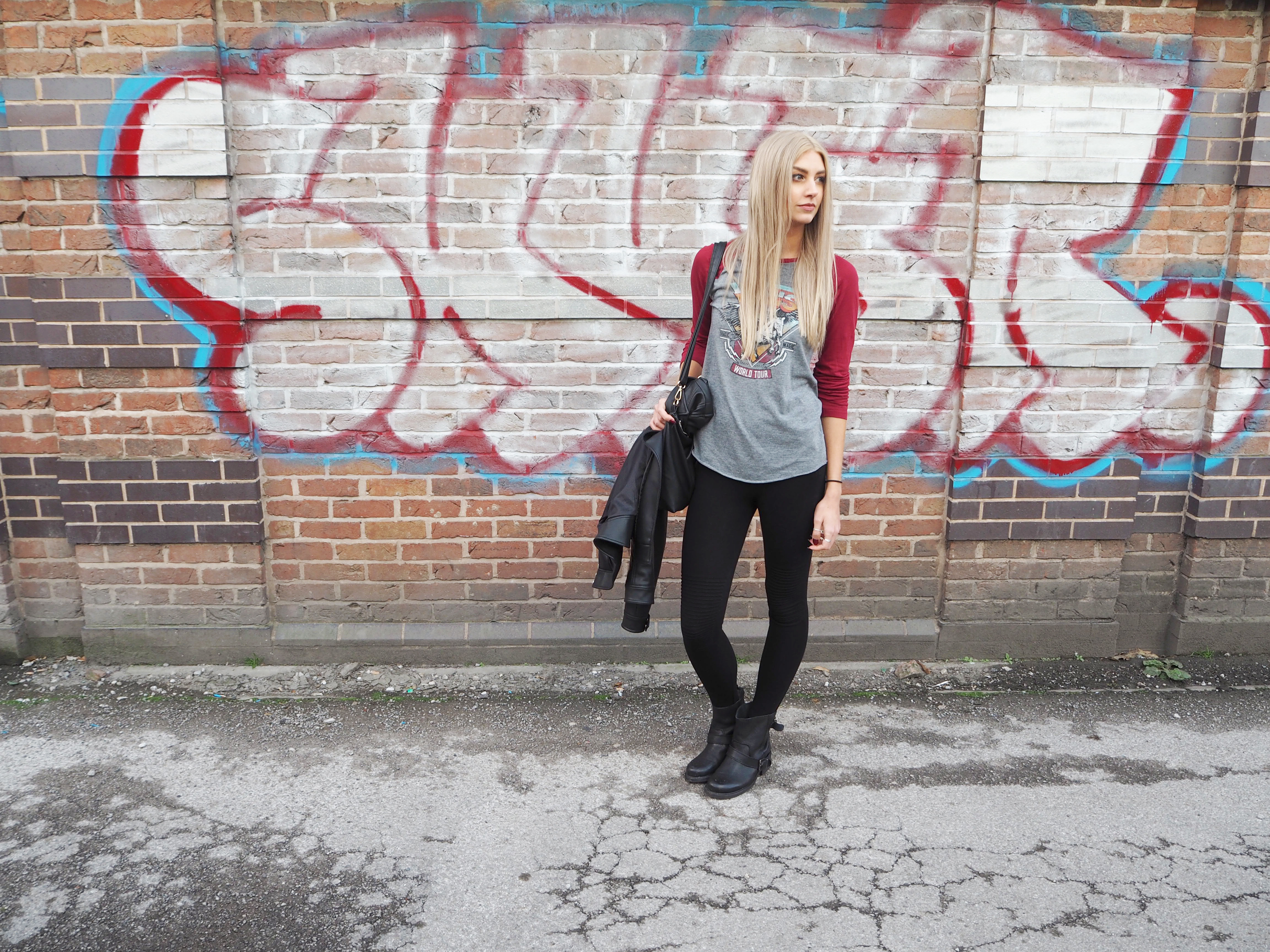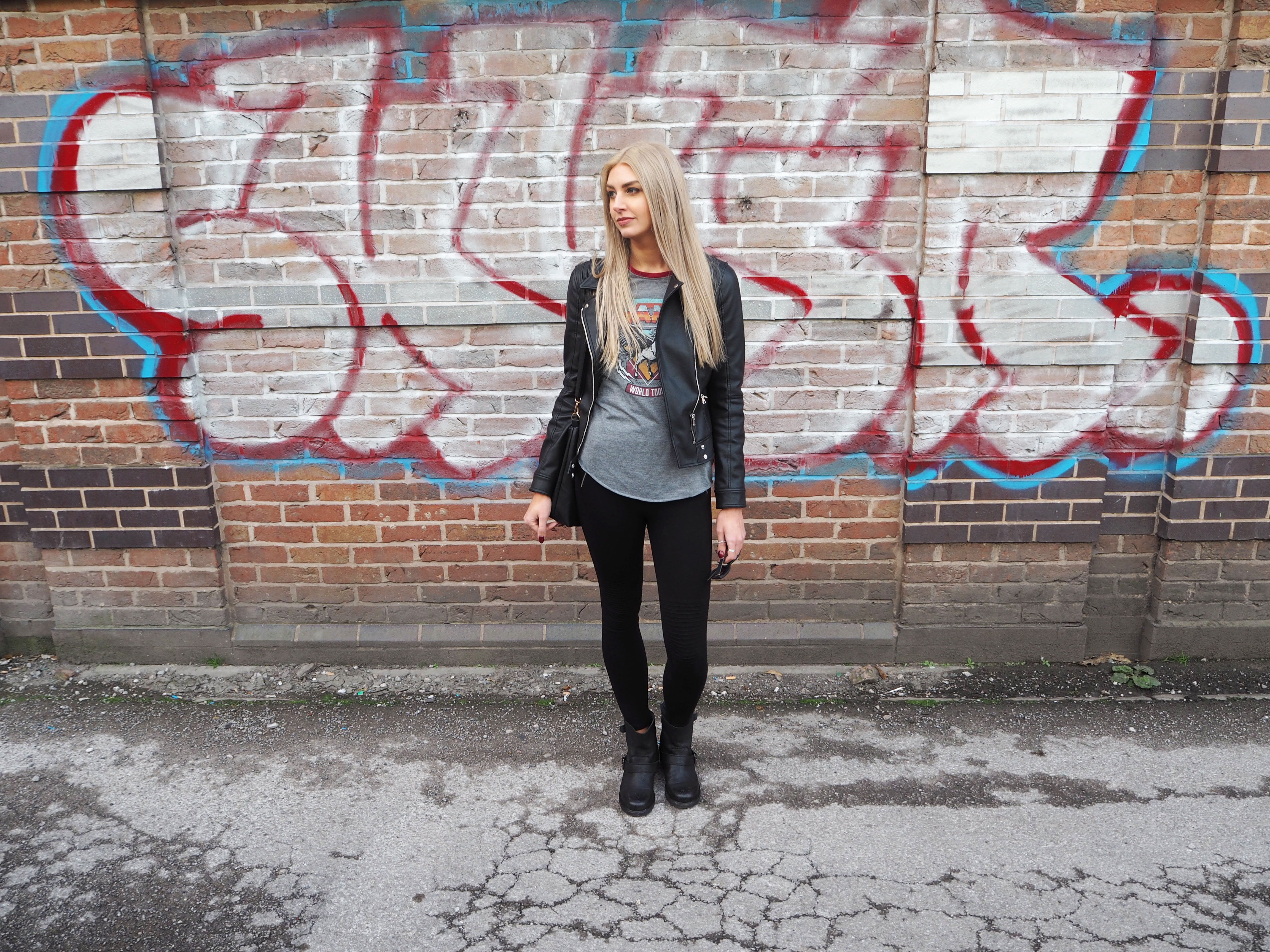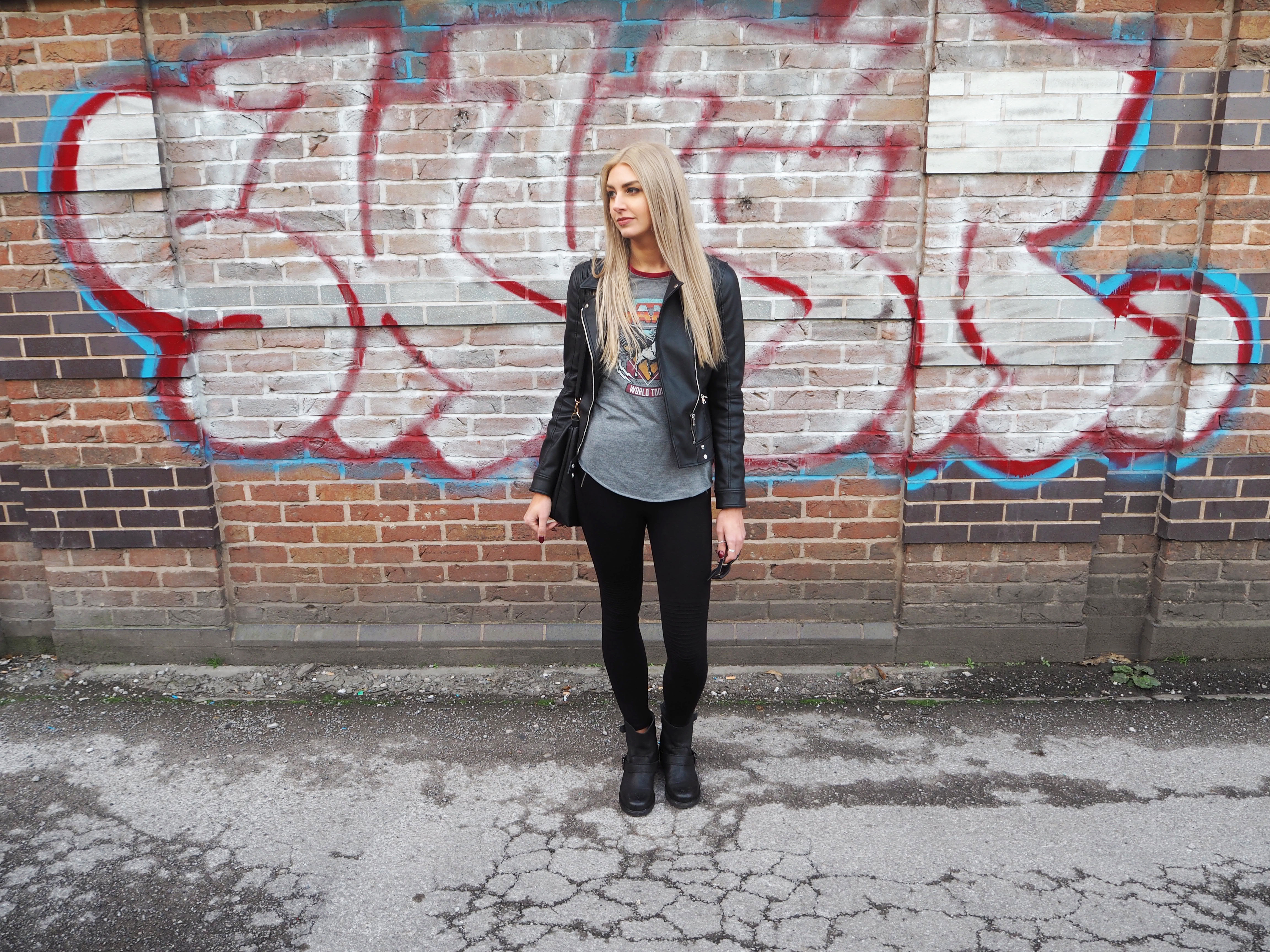 I always find it hard to know how to dress around this time of year, here in the UK. Some days have been so warm and sun filled that I've spend them sat outside wearing just a vest and shorts, some days go between sun and rain like the flick of a switch, and some days are as chilly as they were in February! I am longing for true summer evenings and week-long spells of nice warm weather; wether we get that or not is another question!
I had been hunting high and low for a more spring-summer appropriate jacket, and finally came across this cute little biker jacket in Zara. It's faux leather so not heavy or too warm at all, just the perfect jacket for throwing on over your outfit. It's also super easy to style both with casual outfits as well as more dressy pieces.
Here I have gone for a super casual, biker chick look; complete with band style tee and leather boots. This was the perfect outfit for a laid back evening with friends. The sun was shining but there was a cold wind, so I took my Quay sunnies and the leather jacket over long sleeves kept me warm. I have also been wearing these Zara leggings to death recently. They are super soft and comfortable leggings but with awesome biker style patches on the knees to just give them a bit of edge.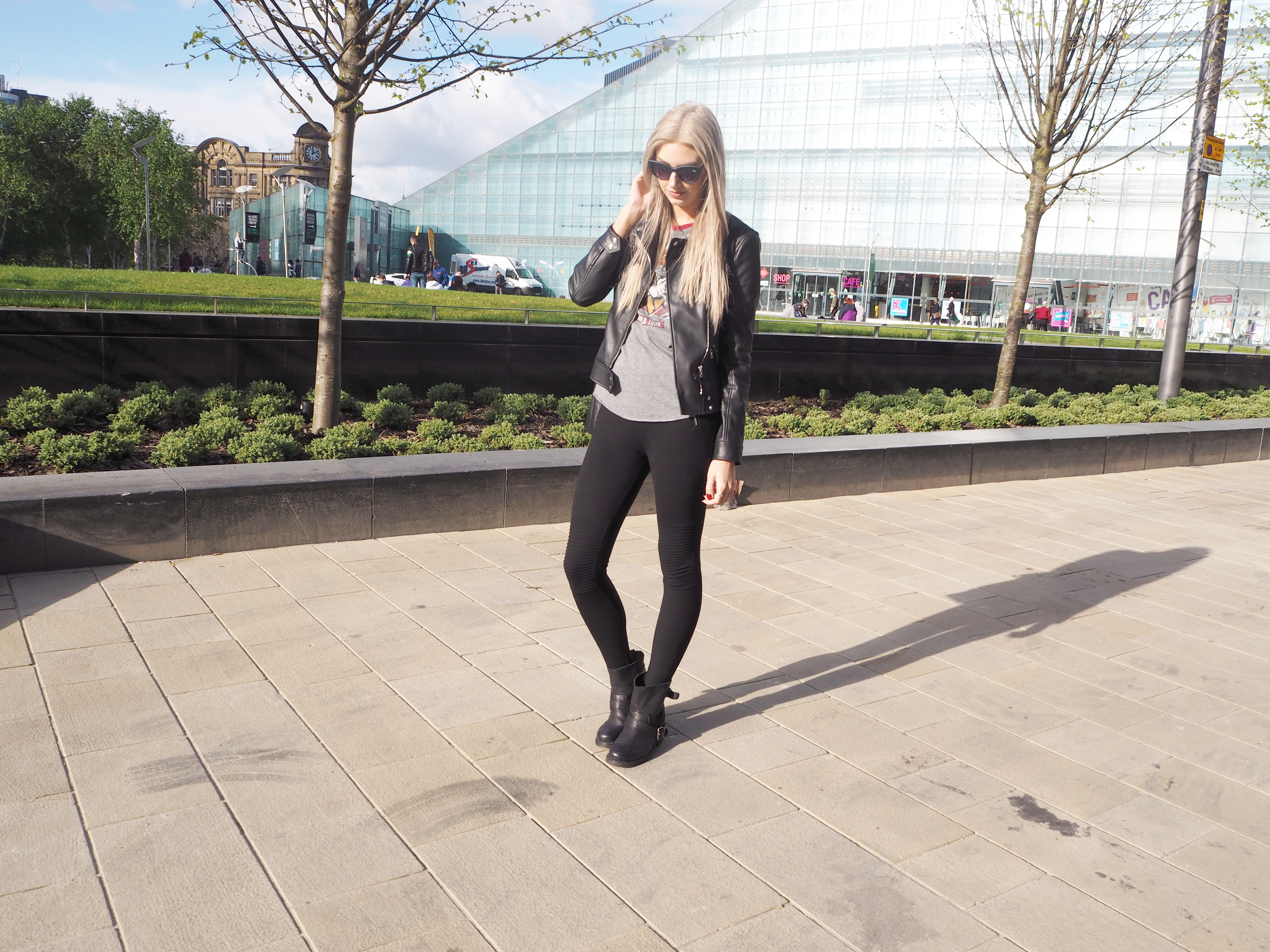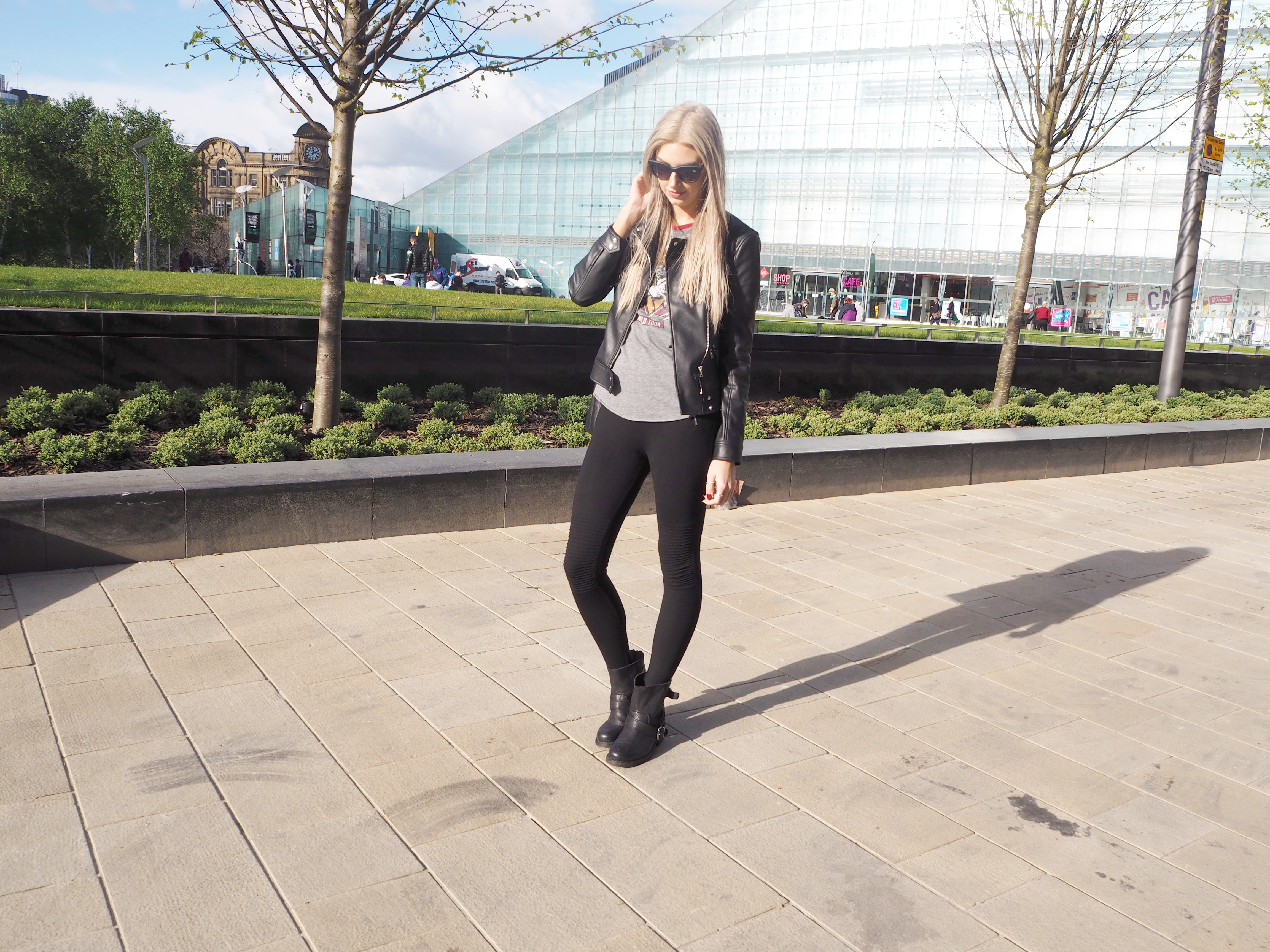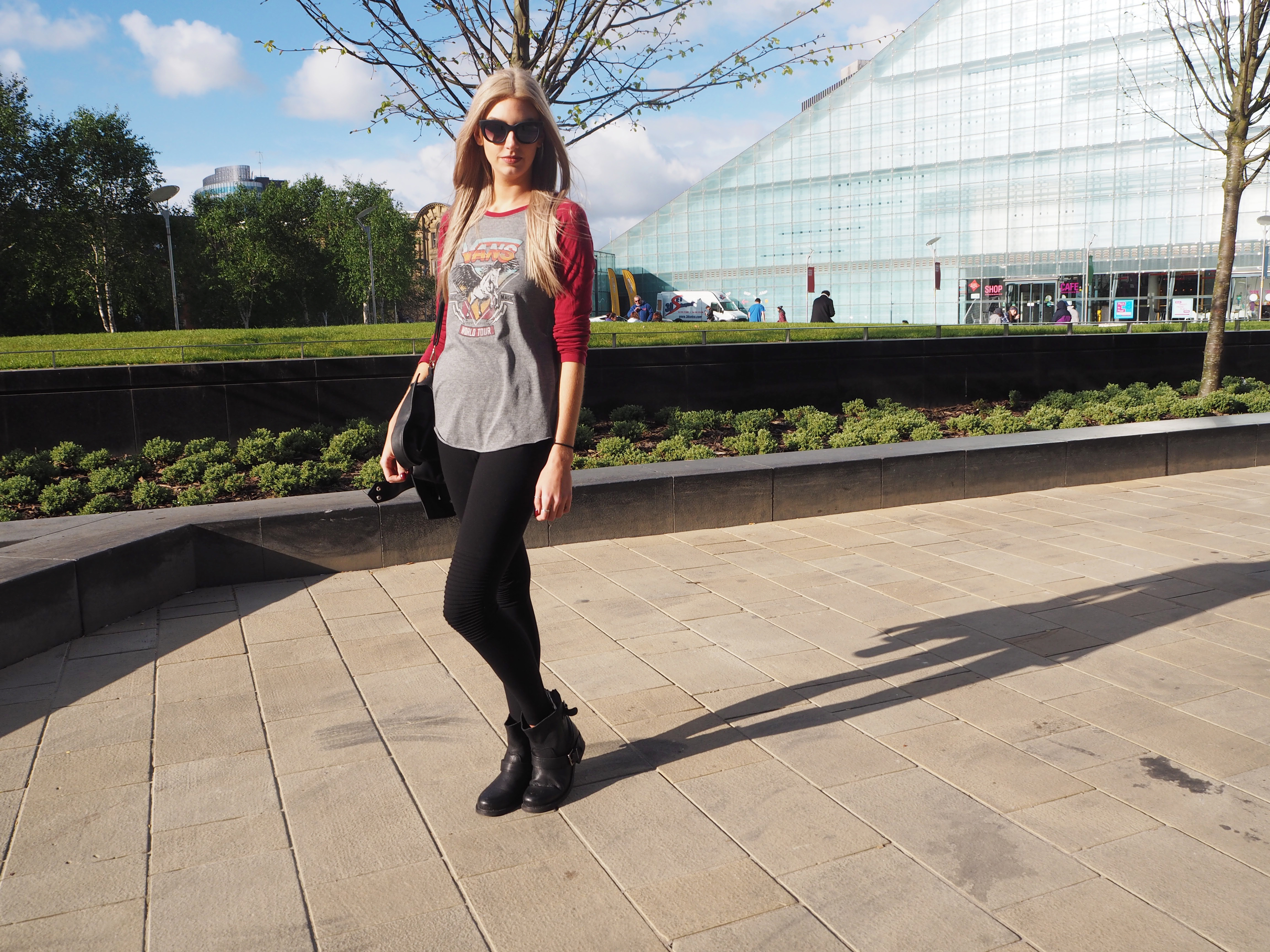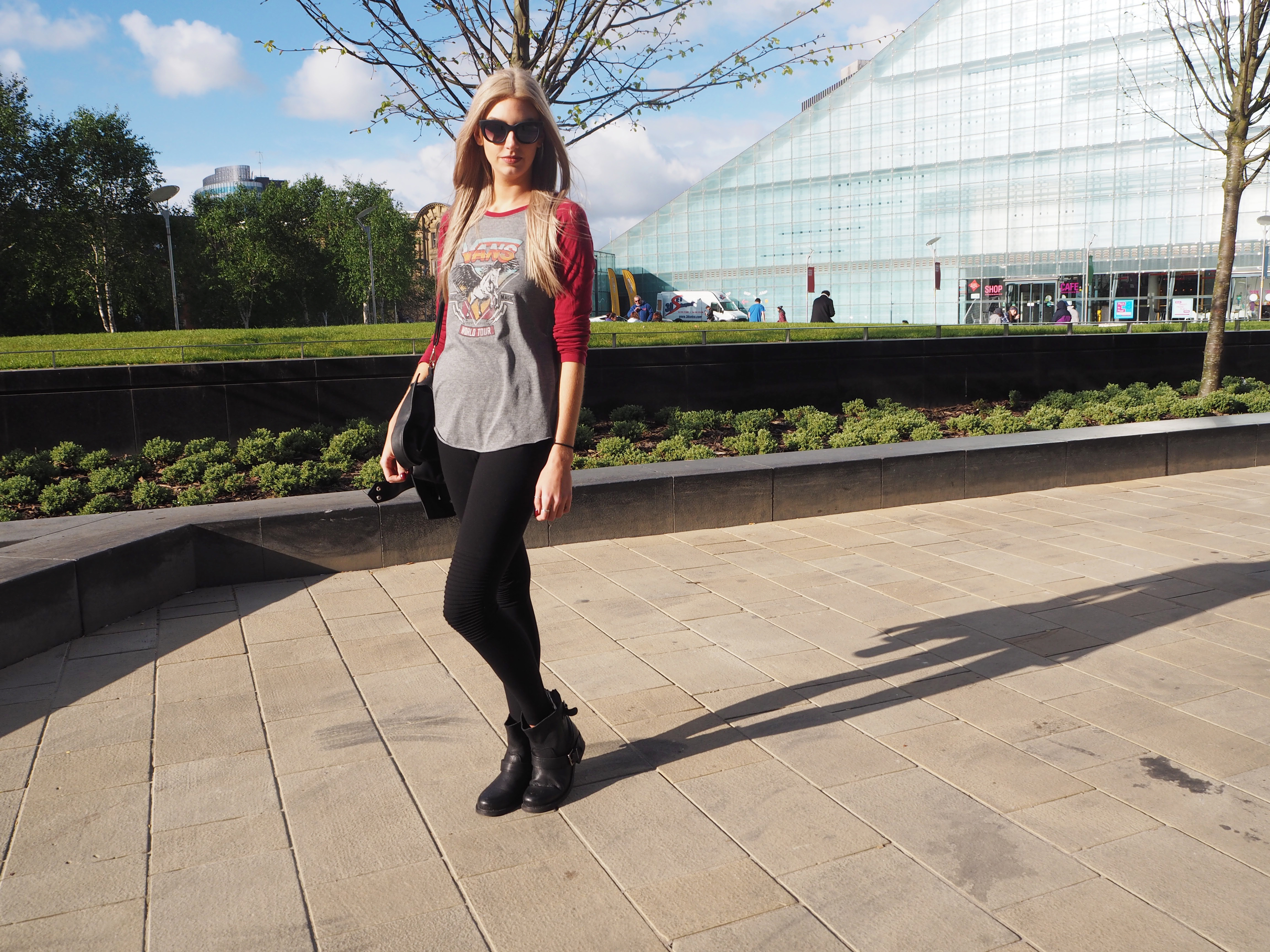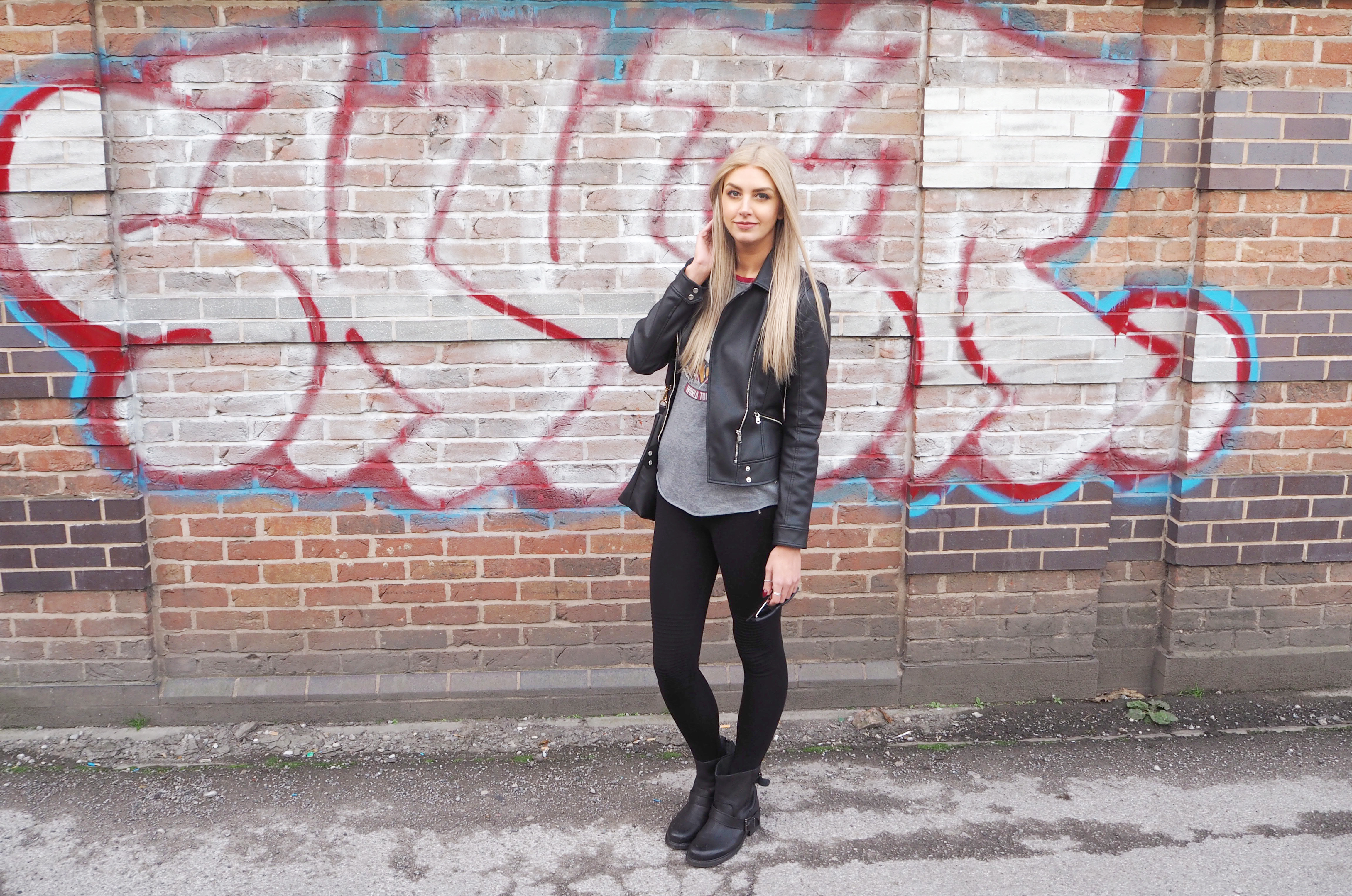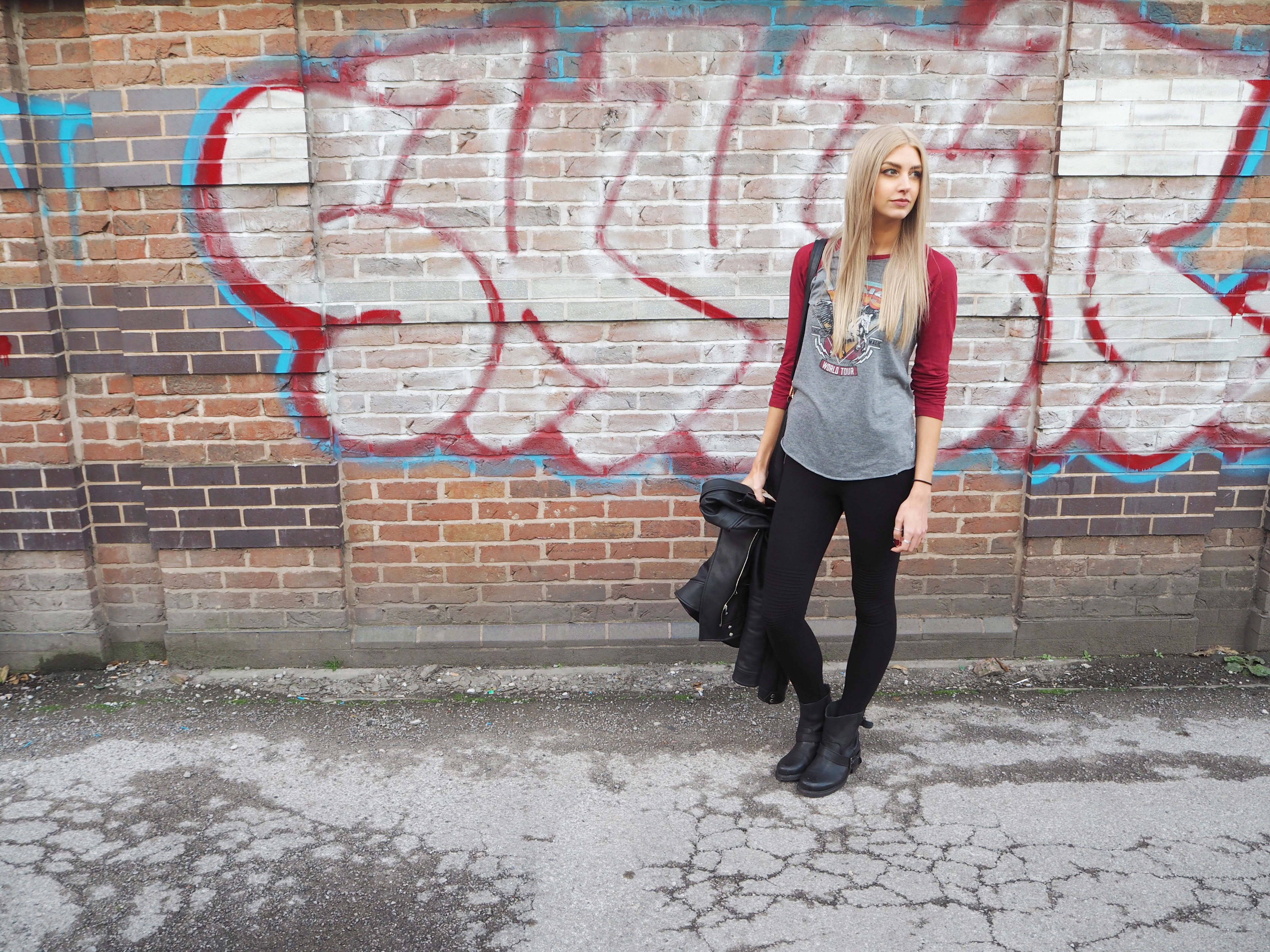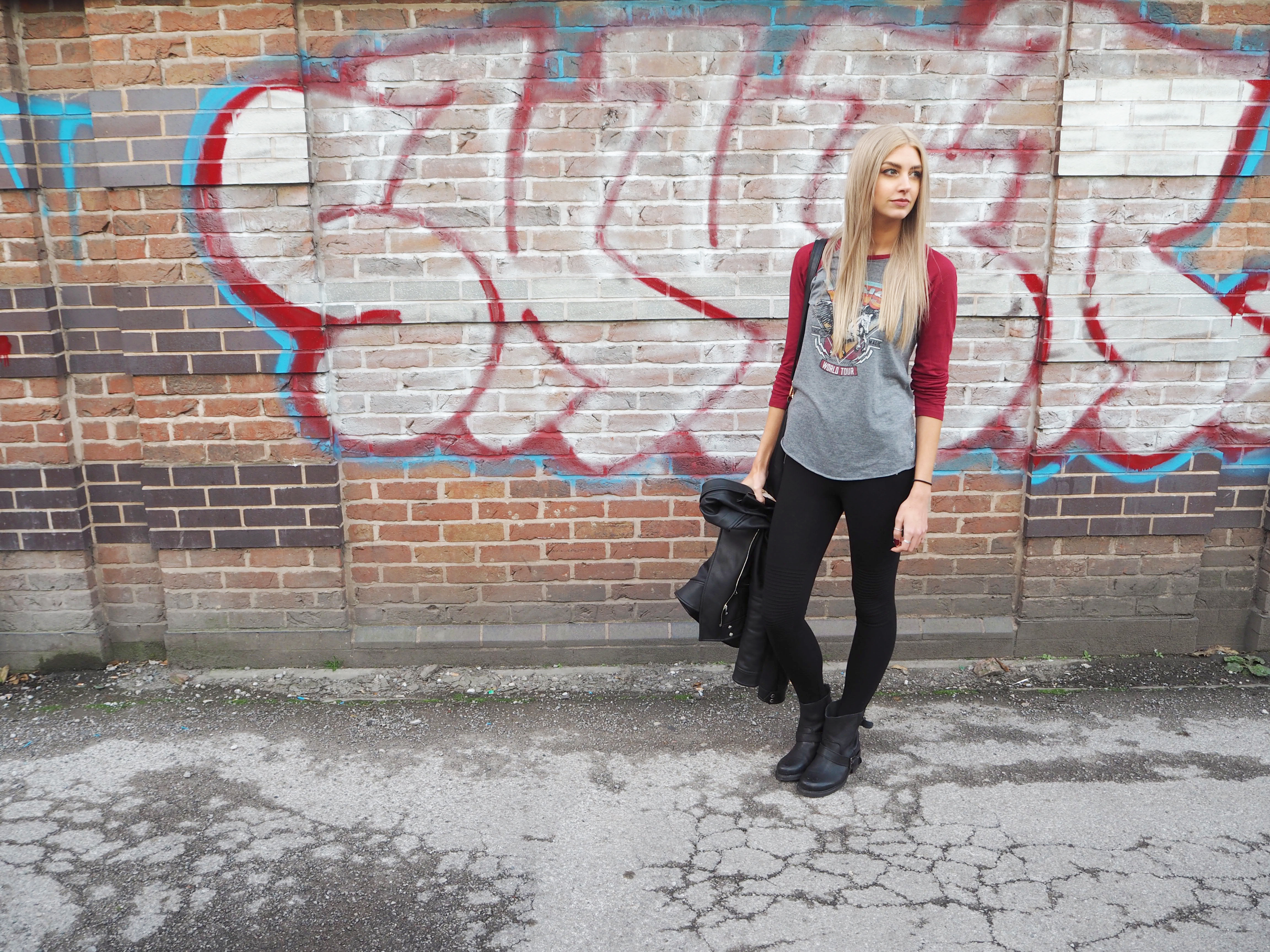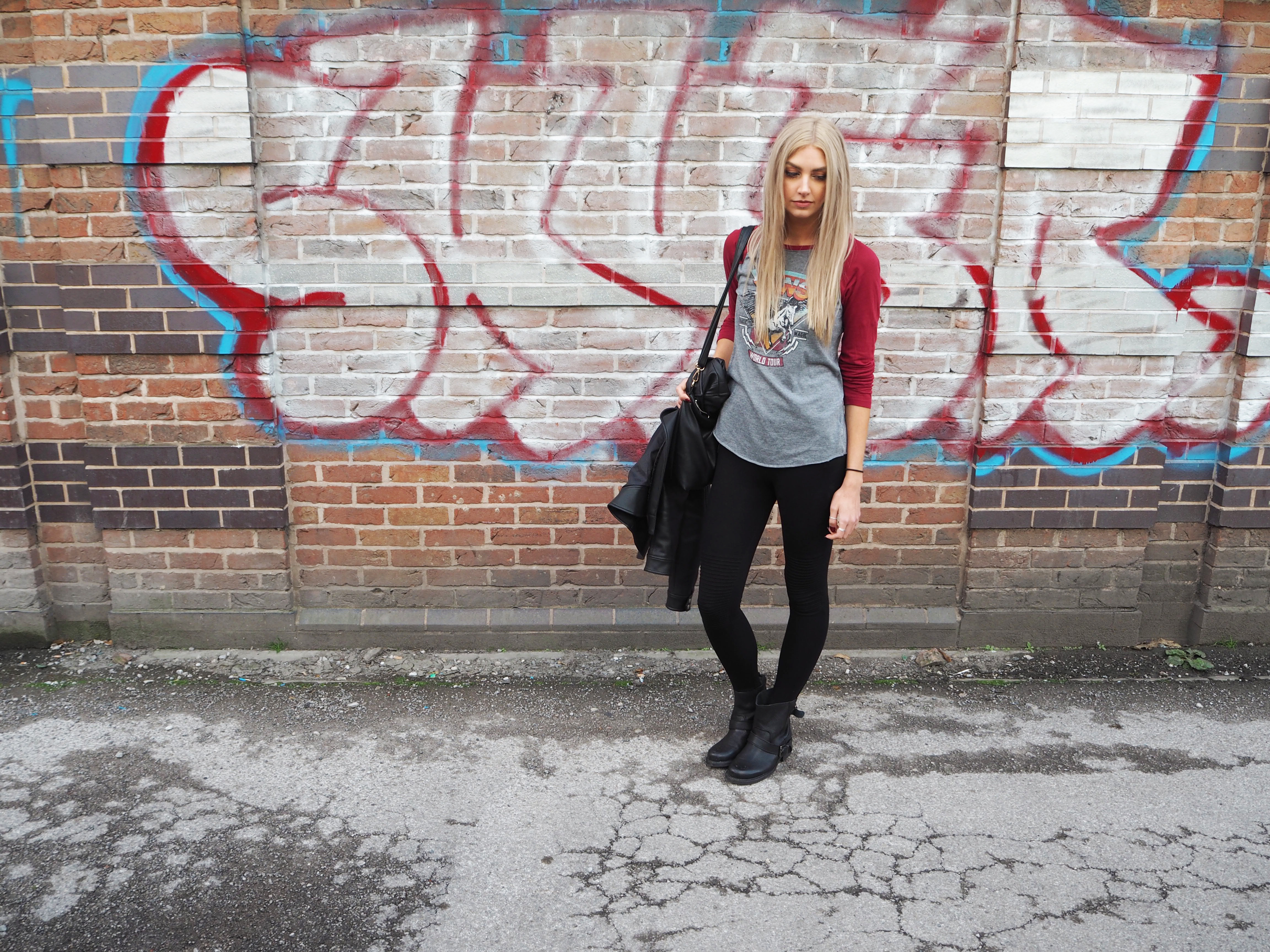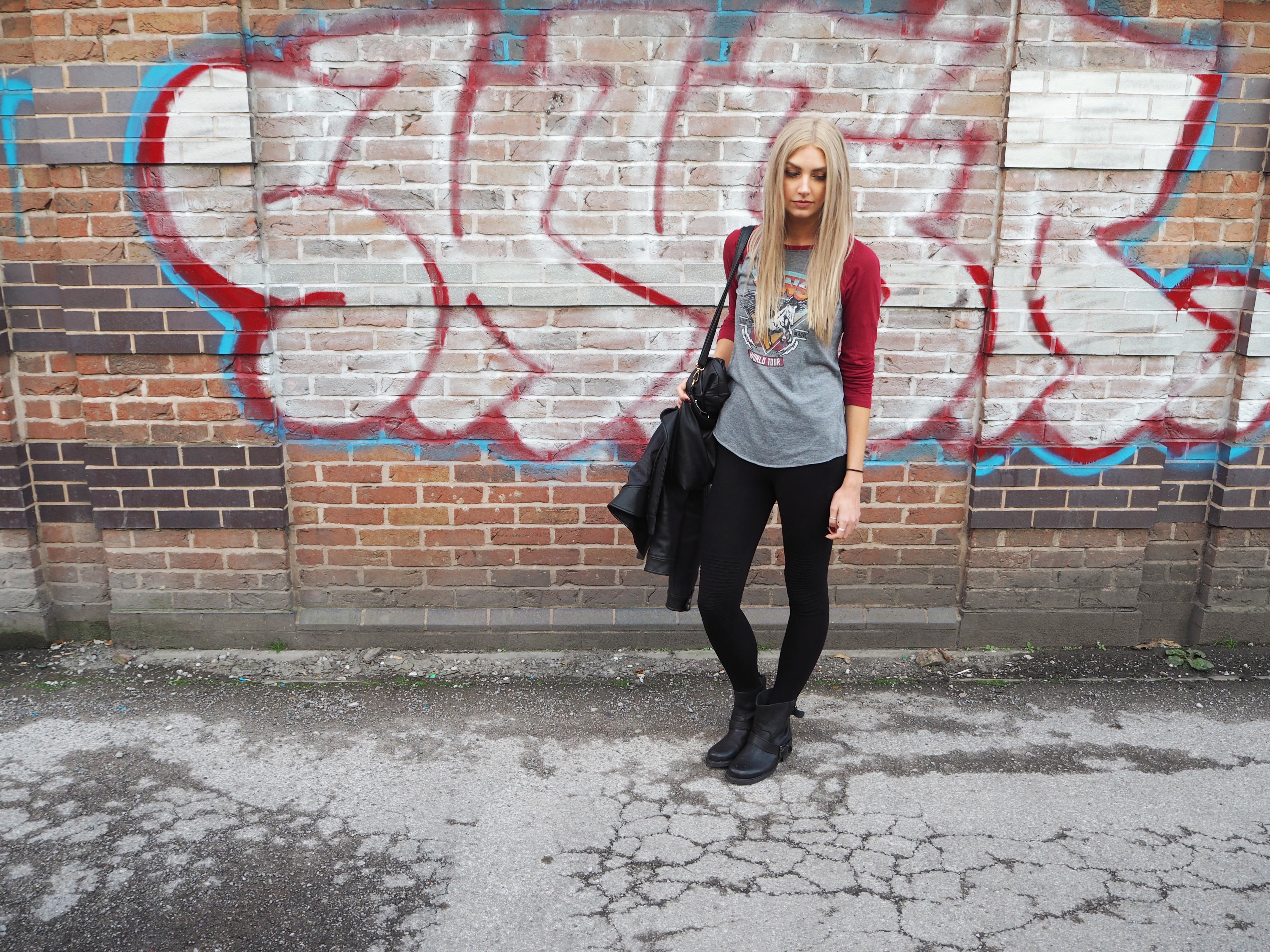 Raglan Tee – Vans (sold out – similar here)
Faux Leather Jacket – Zara
Biker Leggings – Zara
Leather Boots – Vera Moda @ Lipsy
Kitti Sunglasses – Quay Australia
What are your favourite transitional pieces this year?
LL x