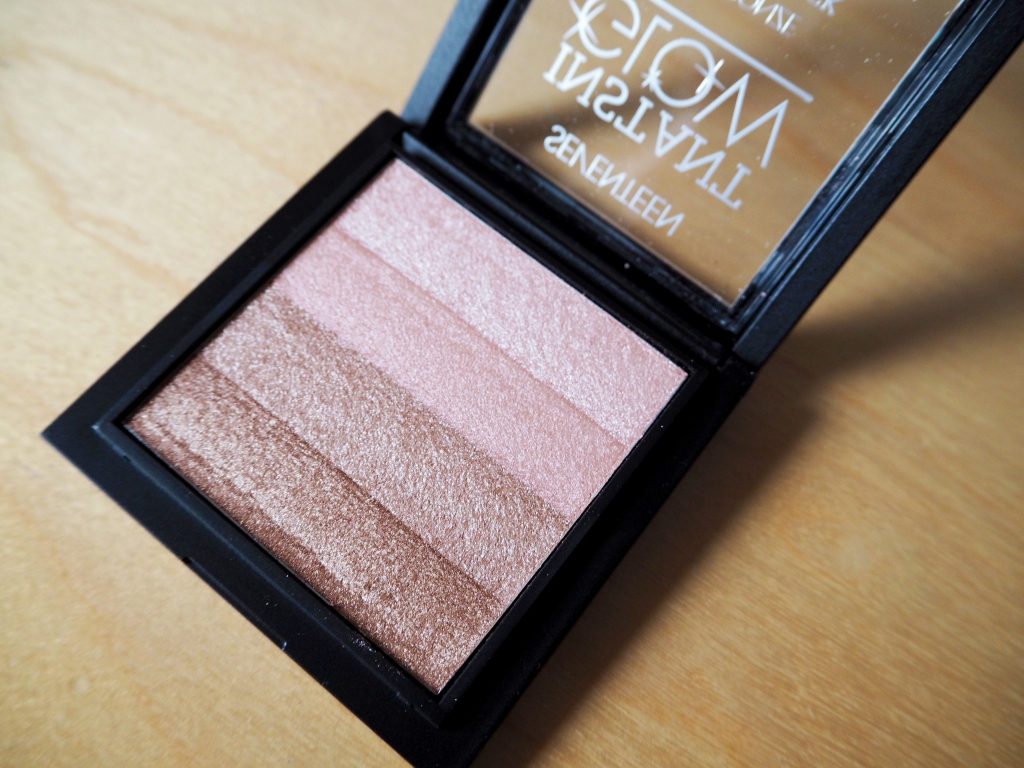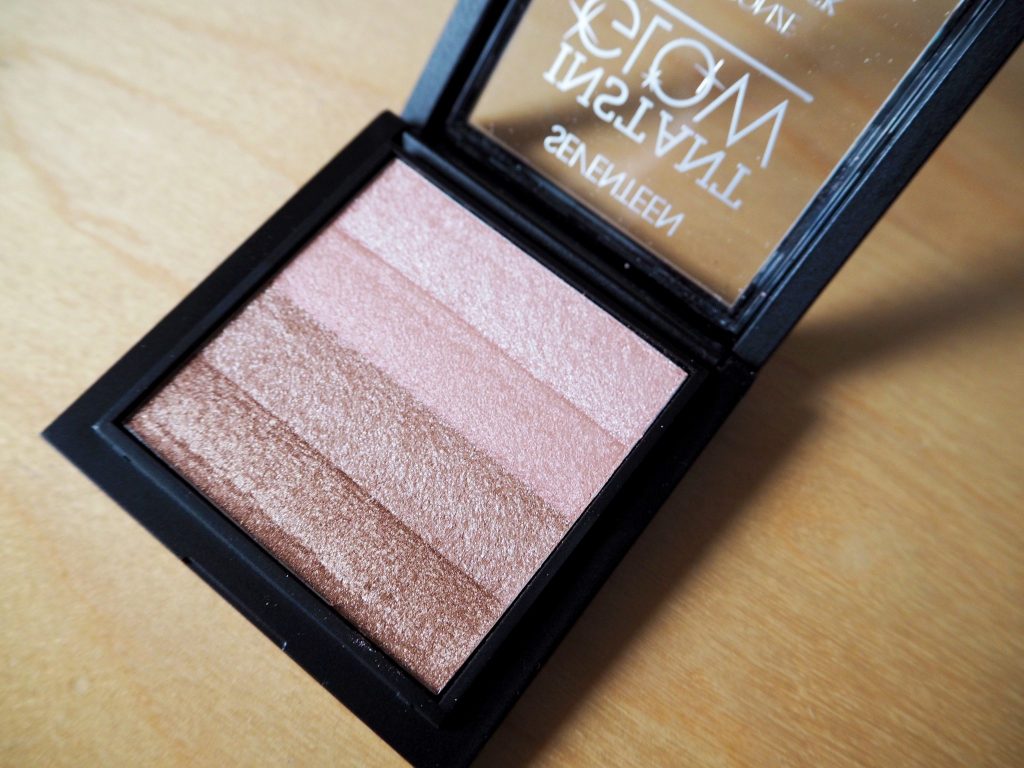 For me, there seem to be so many amazing new makeup products popping up, that make their way into my collection and before I know it I can't believe I ever lived without them.
Highlighter was certainly one of these for me, and it is without a doubt now one of my favourite items of makeup, and part of my routine.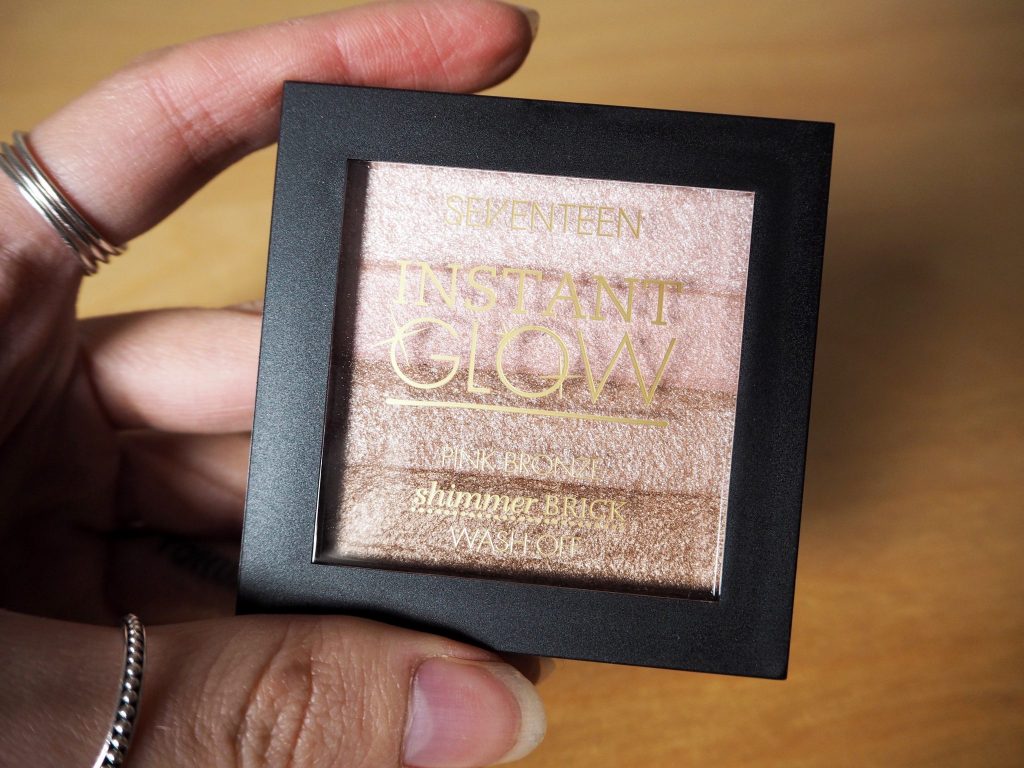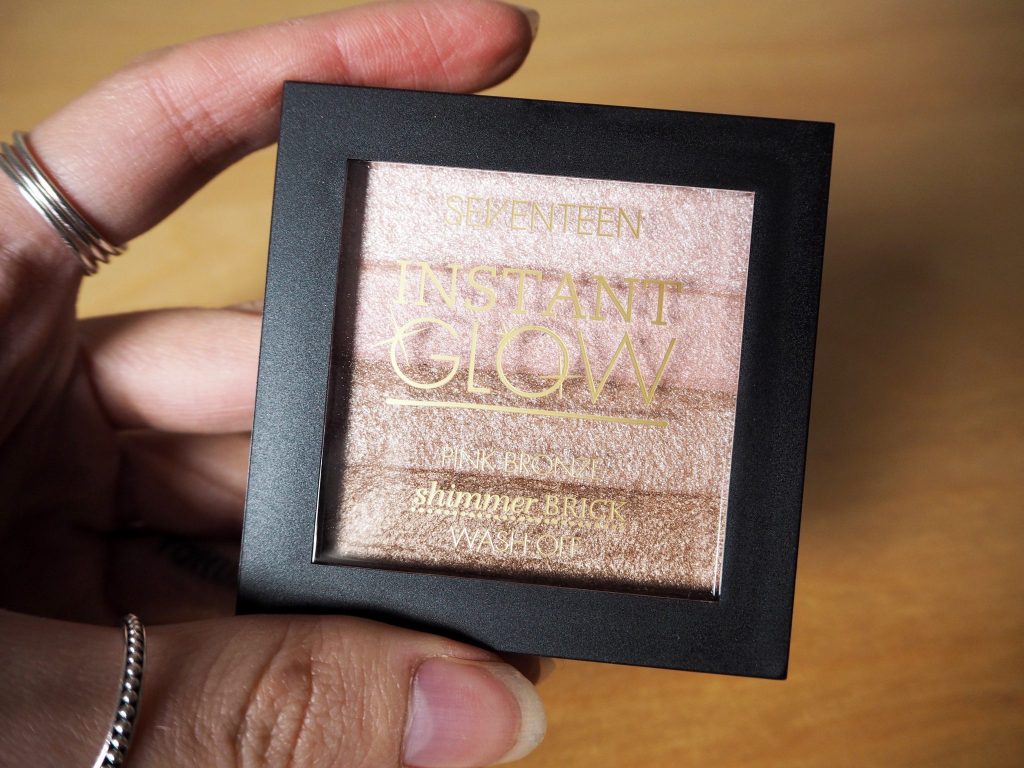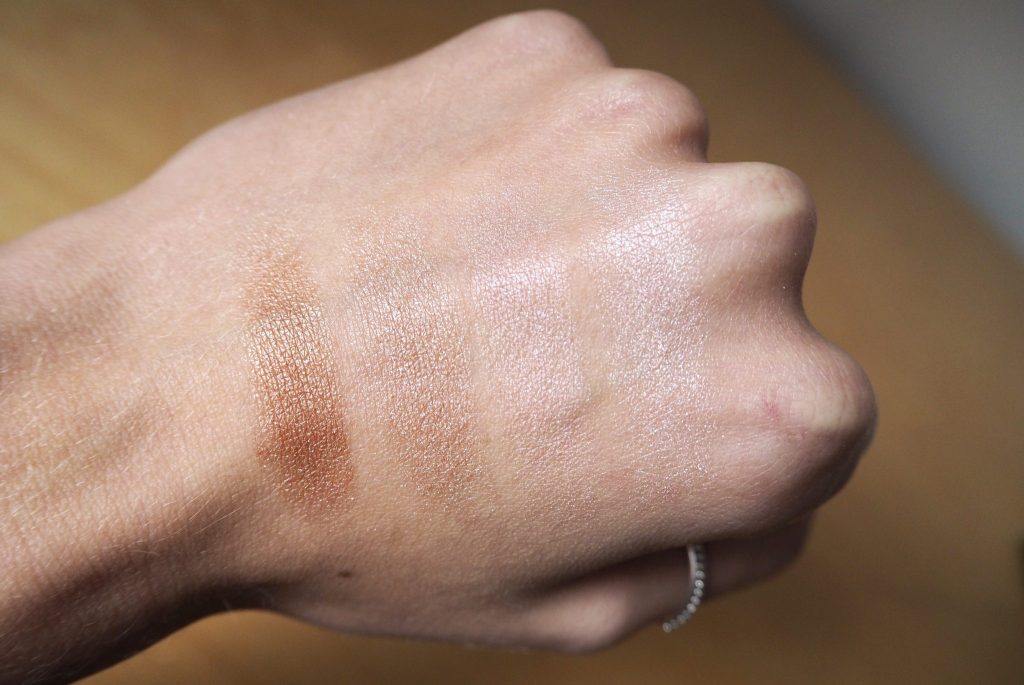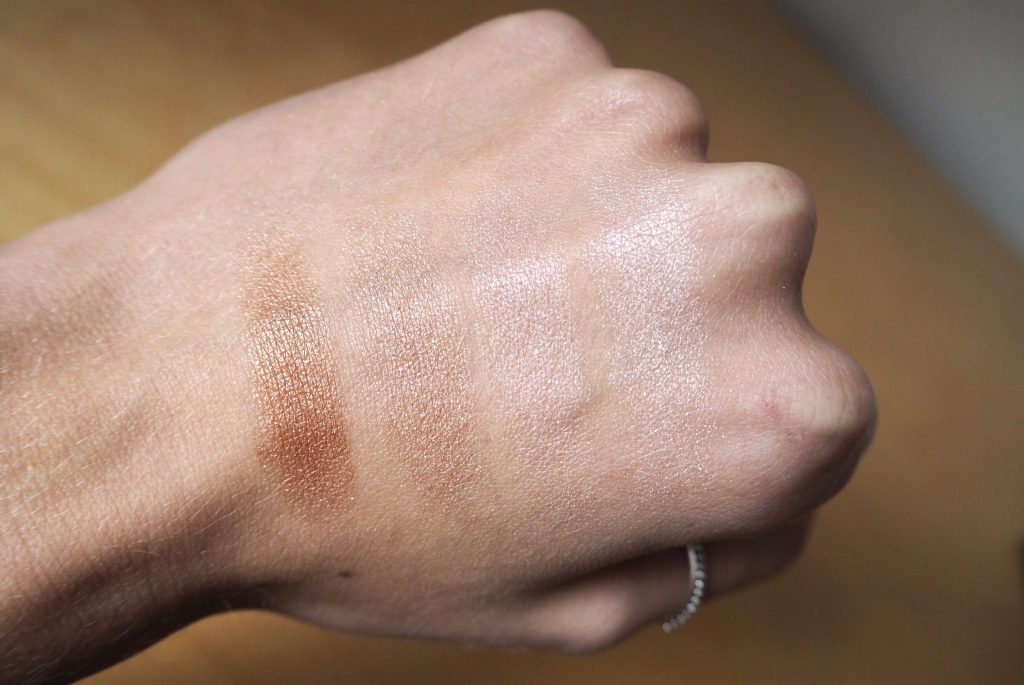 I only really got into highlighter properly last year, and initially I dabbled in and out of it as a product, only applying it sometimes – usually when I was going for a fuller face of makeup. I'm not sure quite how this changed (although I'm pretty sure it had something to do with Champagne Pop) but now it is a major staple in my makeup bag, and I always apply it as part of my daily routine.
Even if you are wearing minimal makeup or going for a more natural look, a subtle stroke of highlighter to the cheekbones just completes a look, and gives you a lovely glow.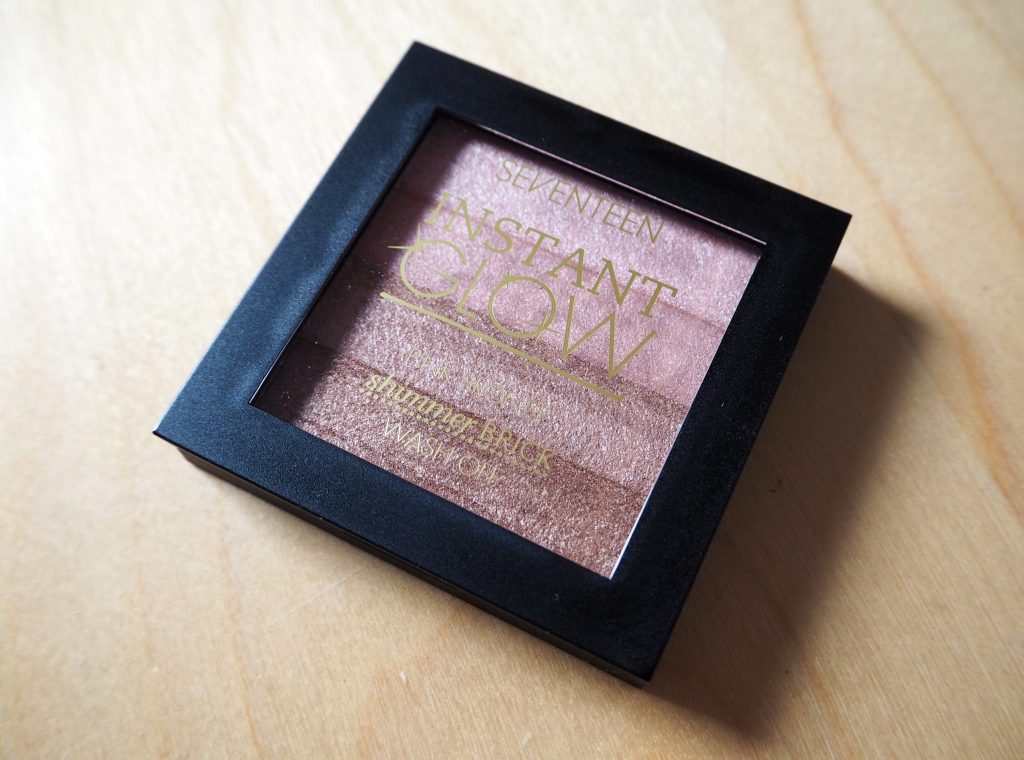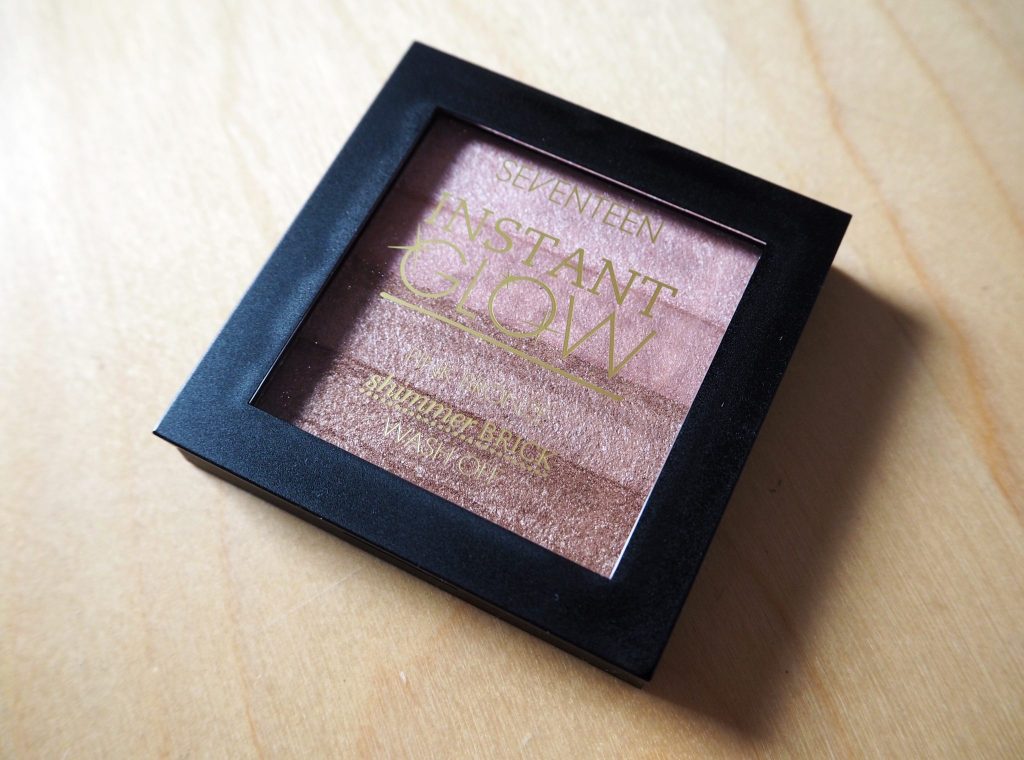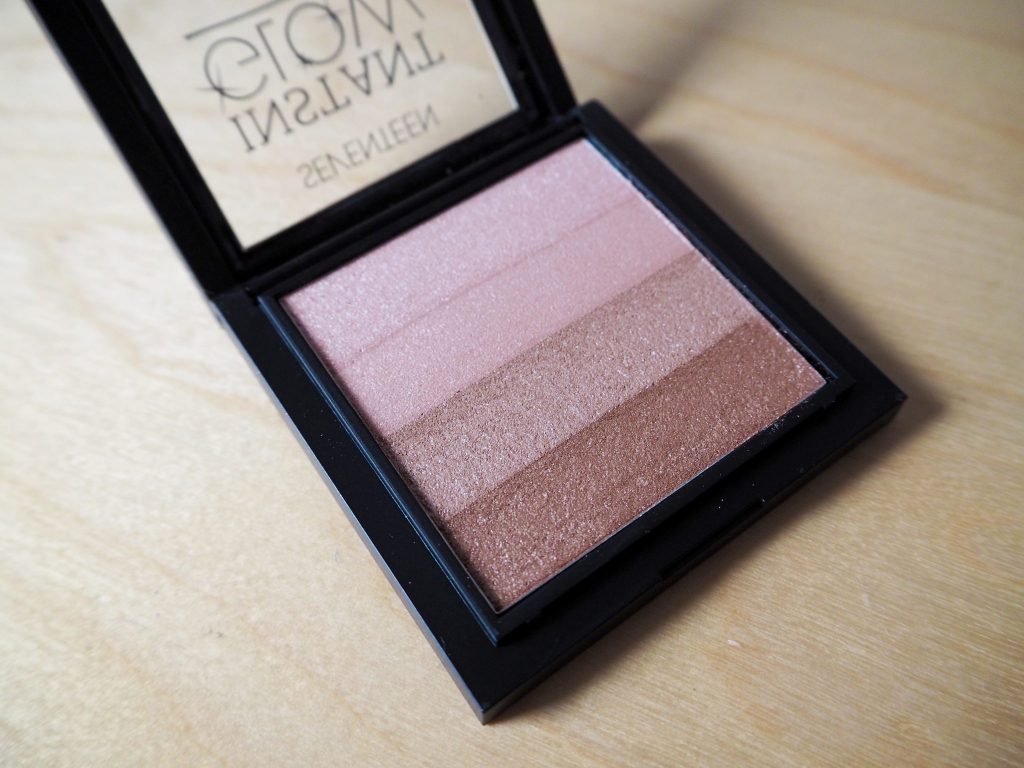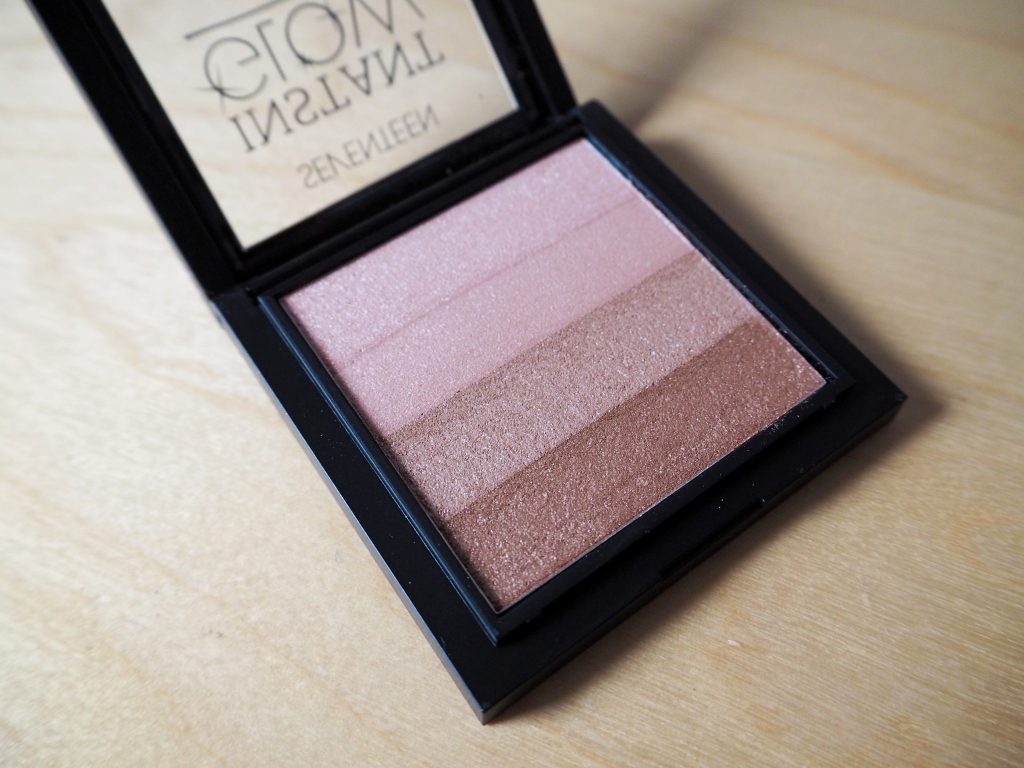 One of my newer highlighters is a super-affordable and rather impressive drug store dupe of the Bobbi Brown Shimmer Brick.
If you haven't seen this before, it's the Seventeen Instant Glow Shimmer Brick. Coming in at just £4.99, opposed to the £33 Bobbi Brown version, this is great if you are new to highlighters and exploring your options before you go splashing the cash on higher end products. It's also great if, like me, you sometimes like to save the pricier products for special occasions or weekends, rather than just days in the office or running errands.
I was actually a little skeptical when I picked this up in boots, but actually it is a really great highlight. The pigmentation is perfect for a daytime glow, and can be built up to achieve more of a shimmer if you're looking for something stronger.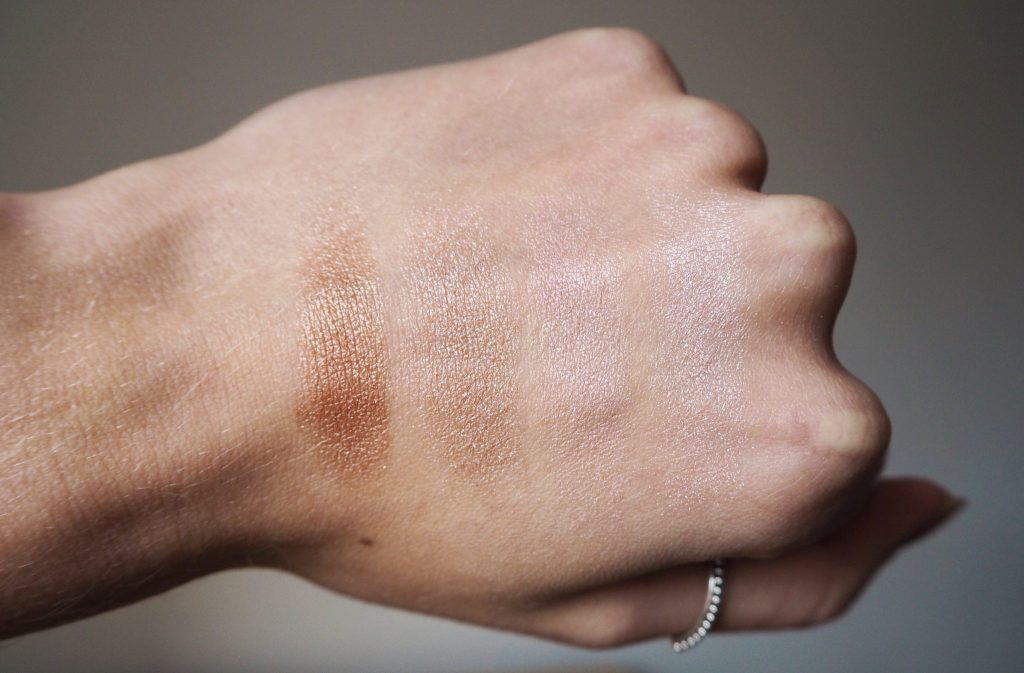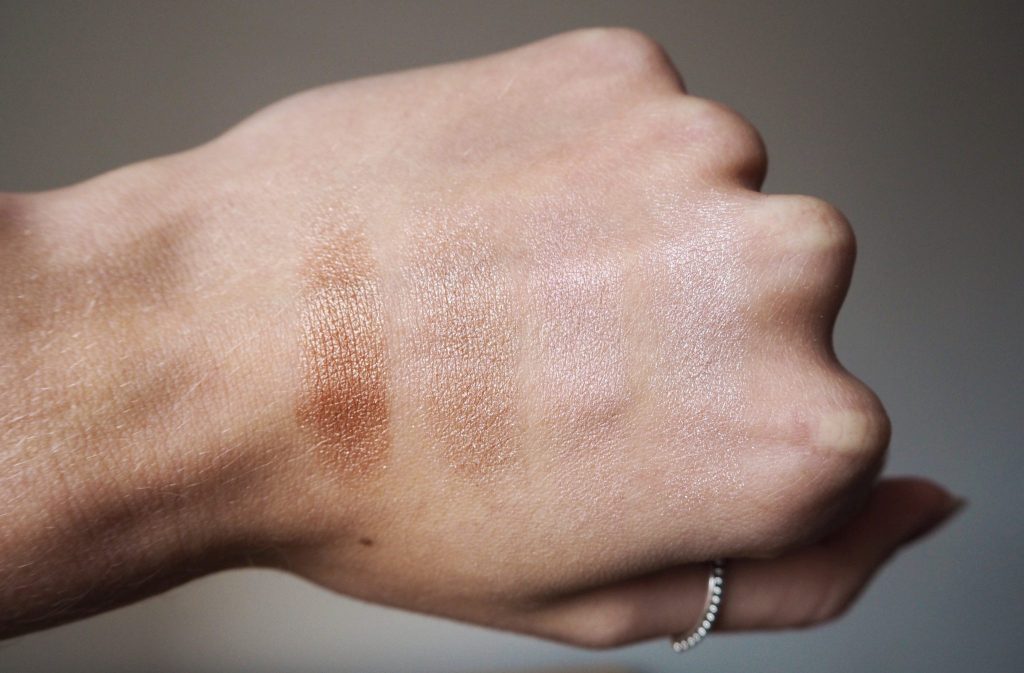 I got the pink-bronze version, but there is also a gold-bronze that I will probably pick up closer to summer when I'm feeling a little more sun kissed. As you can see there are four shades ranging from a pale rose pink through to a gorgeous warm bronze.
The best way to apply this is to lightly sweep your highlighter brush of choice through all shades and apply to the top of your cheekbones. I also like to apply to the cupids bow and down the centre of my nose. The great thing about this little palette as it can also double up as an eyeshadow quad. You can apply these as they are but of course you can be more selective of which shades you choose with a smaller eyeshadow brush. A top tip is to also apply primer or some fix plus before applying the shadow to achieve a more pigmented look.
Overall this is a great product, and I was actually surprised by the quality of it for such an affordable price. Most of the time high-end products usually win it for me – despite the sometimes unbearable price tag, the quality of the product itself as well as the packaging any longevity tends to outweigh the dupes or drug store versions. However, I think Seventeen are really onto a winner here, and if you are in search of a new highlighter without breaking the bank, then look no further.
Have you got any great highlighter recommendations for me to try?
LL x