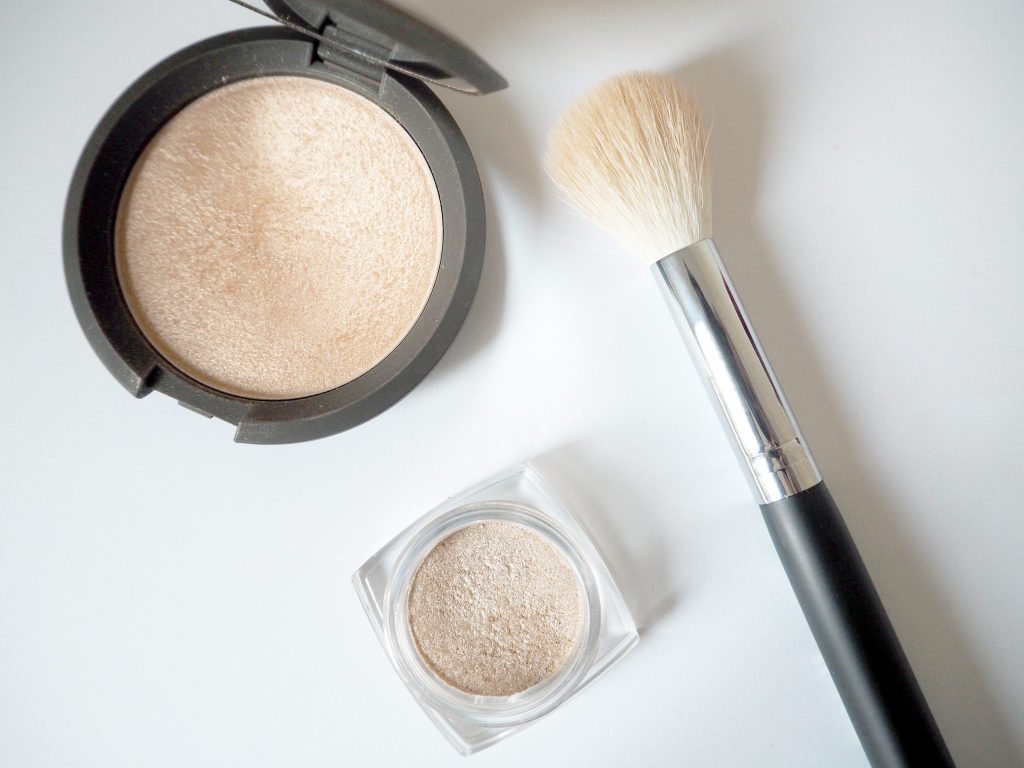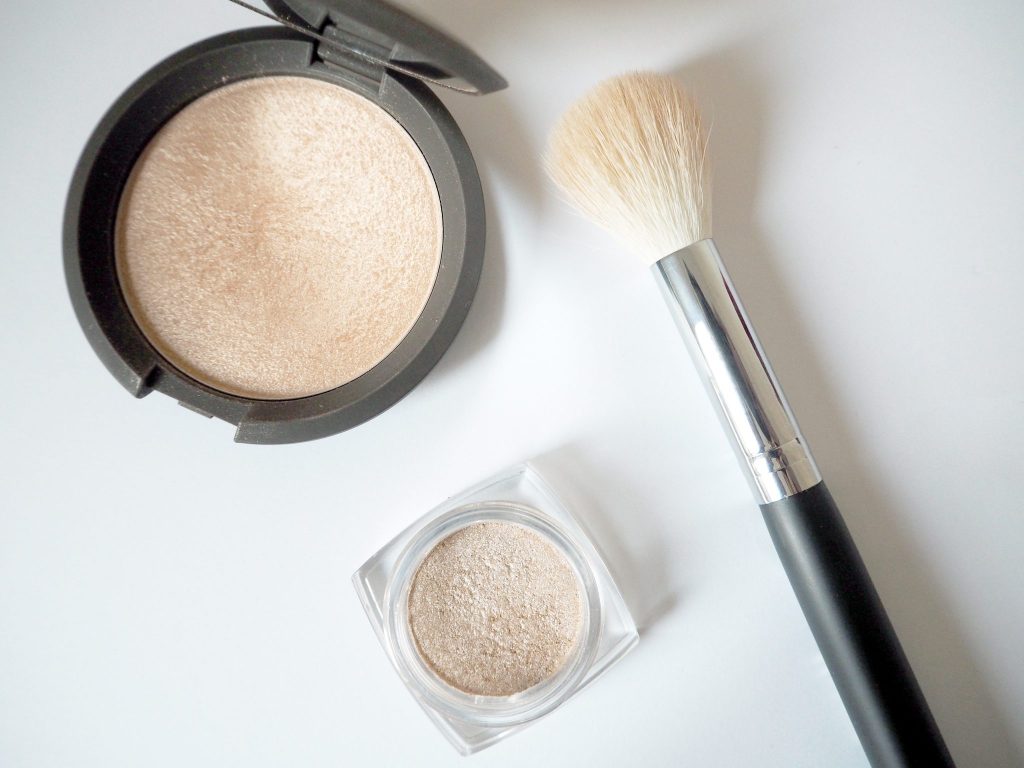 As you know, the Becca x Jaclyn Hill Champagne Pop highlighter is one of the most sought after and highly acclaimed highlighters quite possibly of all time. When I finally got my hands on it, it went straight to the top of the bill in my favourite beauty products of all time.
With such infamous and sought after pieces like this, it is rare that drug store products can ever replicate them or live up to the same quality, making it difficult to find dupes or a cheaper product that will give a similar effect.
Despite this, I recently heard that there was a drug store product that was quite similar to Champagne Pop, so I just had to try it out for myself.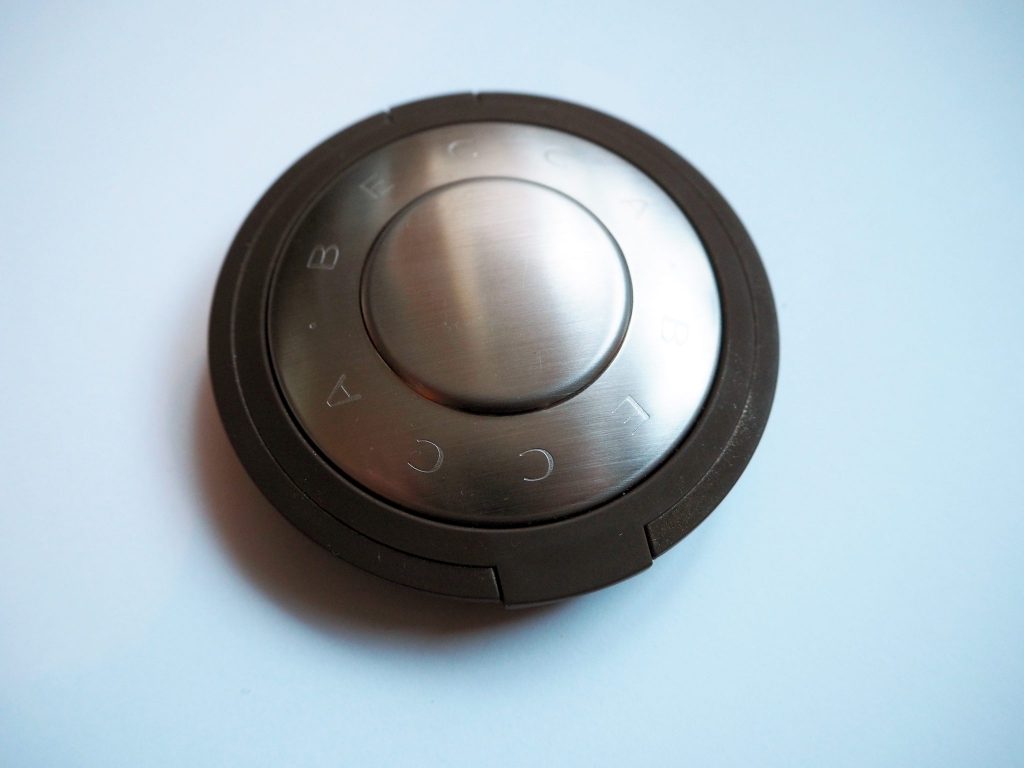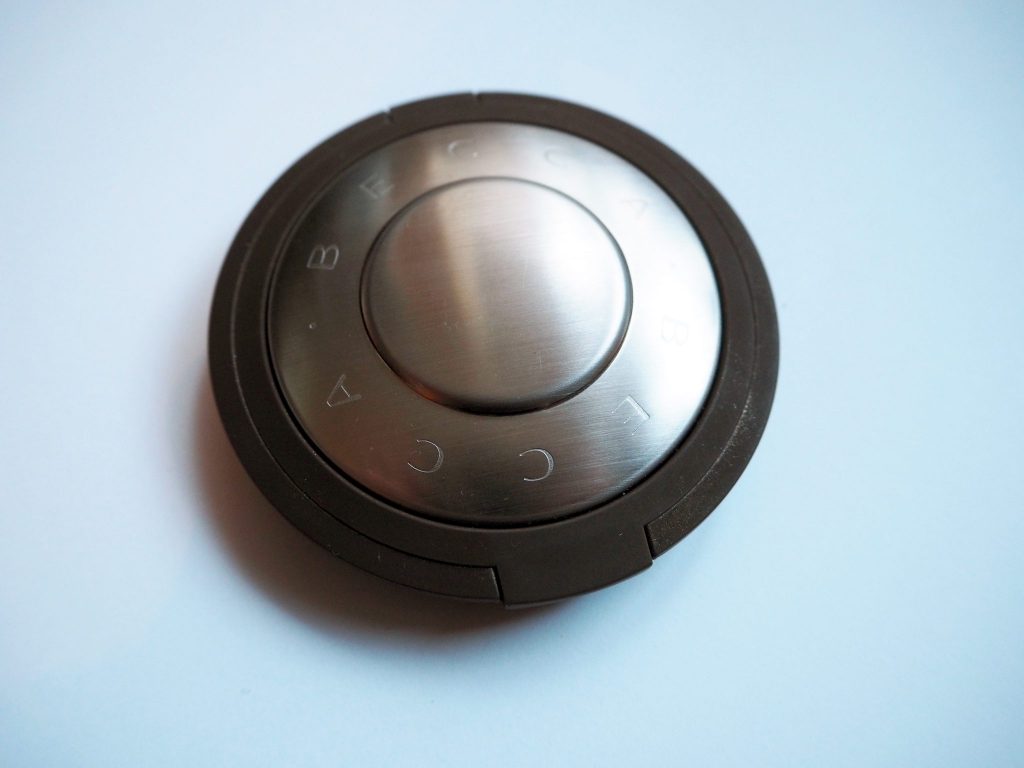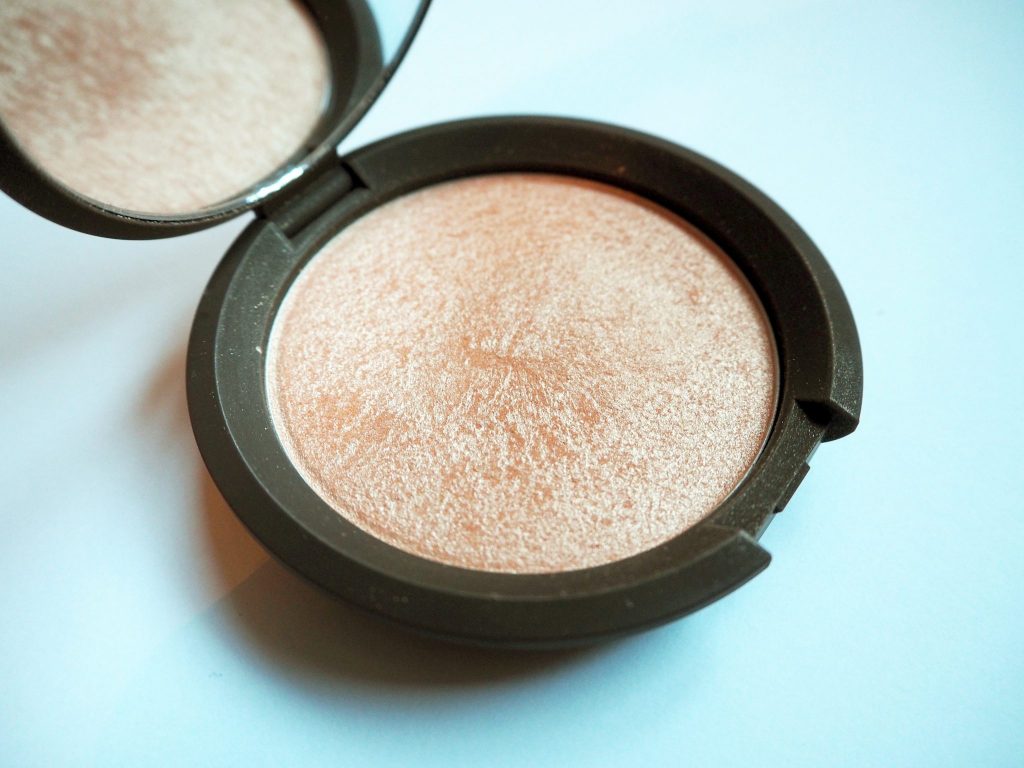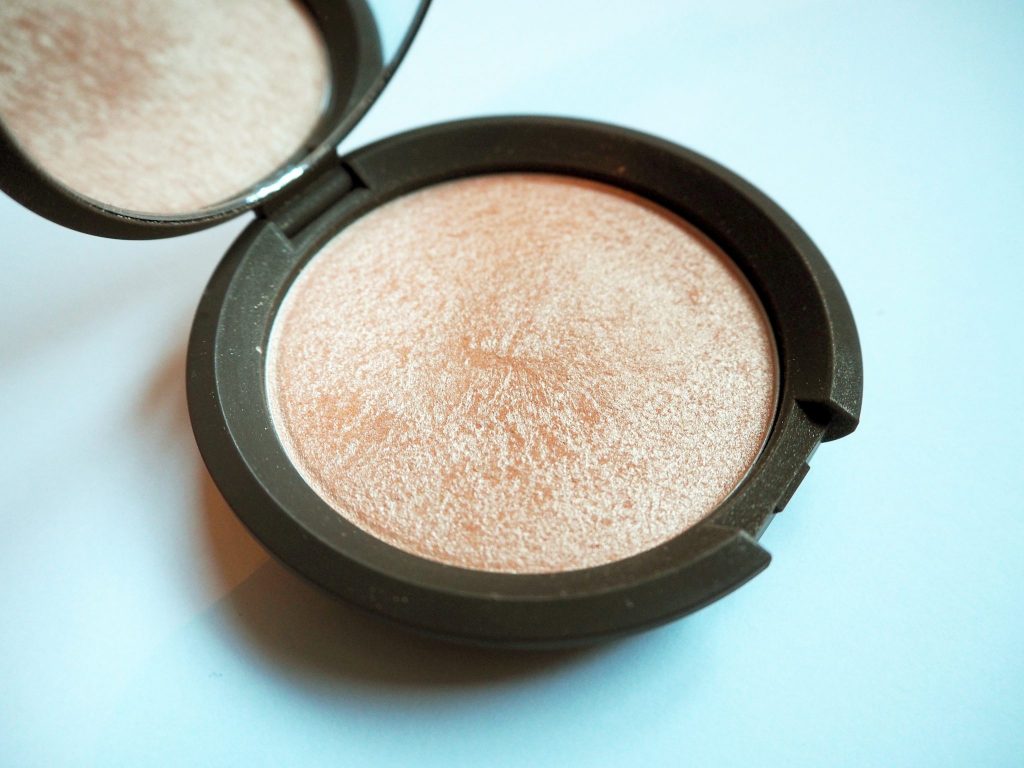 The pigmentation of Champagne Pop is just perfect; a lovely warm champagne glow that compliments every skin tone. It applies like a dream, and can be lightly applied for a subtle glow, or built up for a brilliant gleam. I personally am a lover of a good highlight, so I like to apply quite a generous shimmer to my cheeks, nose and cupids bow.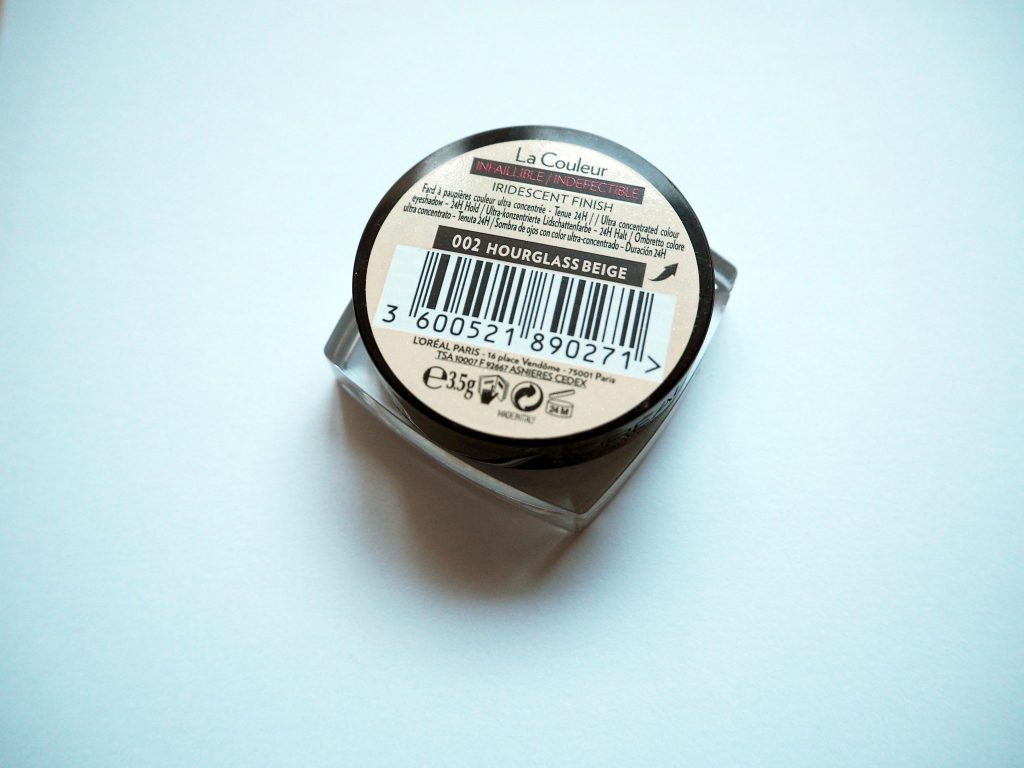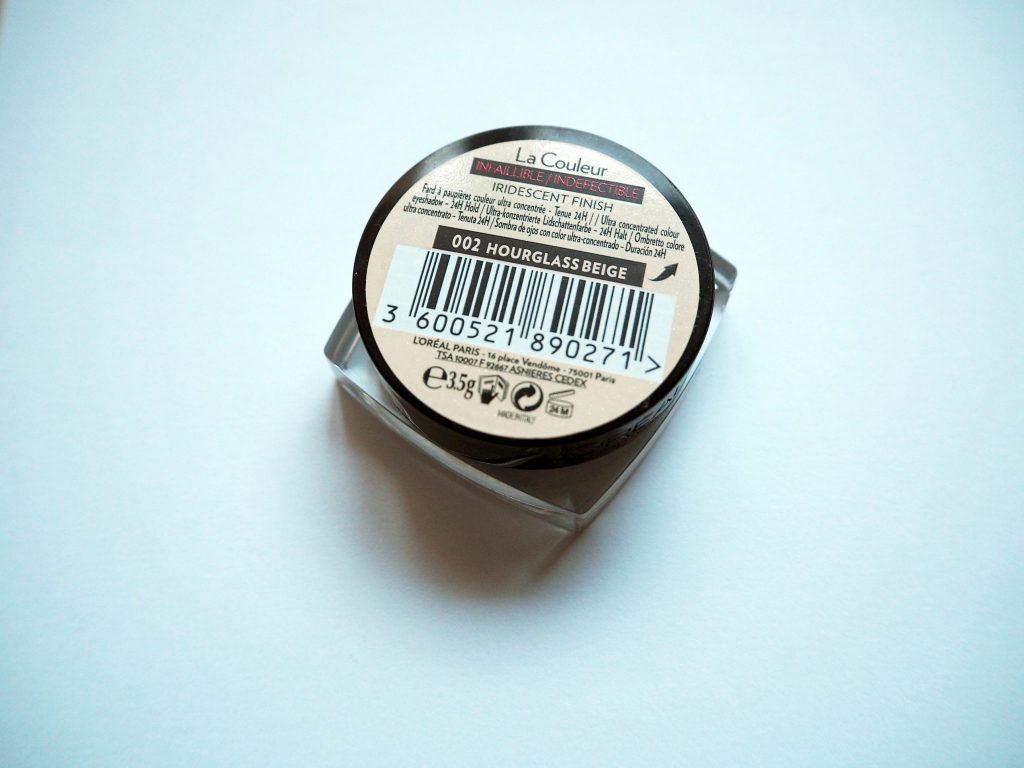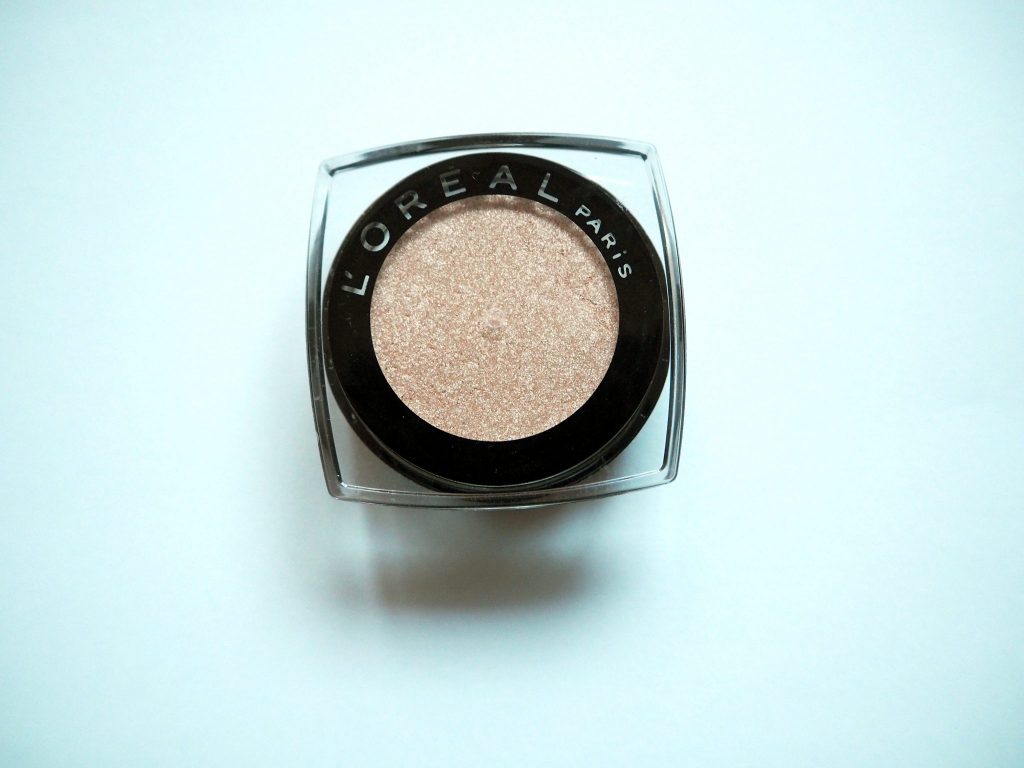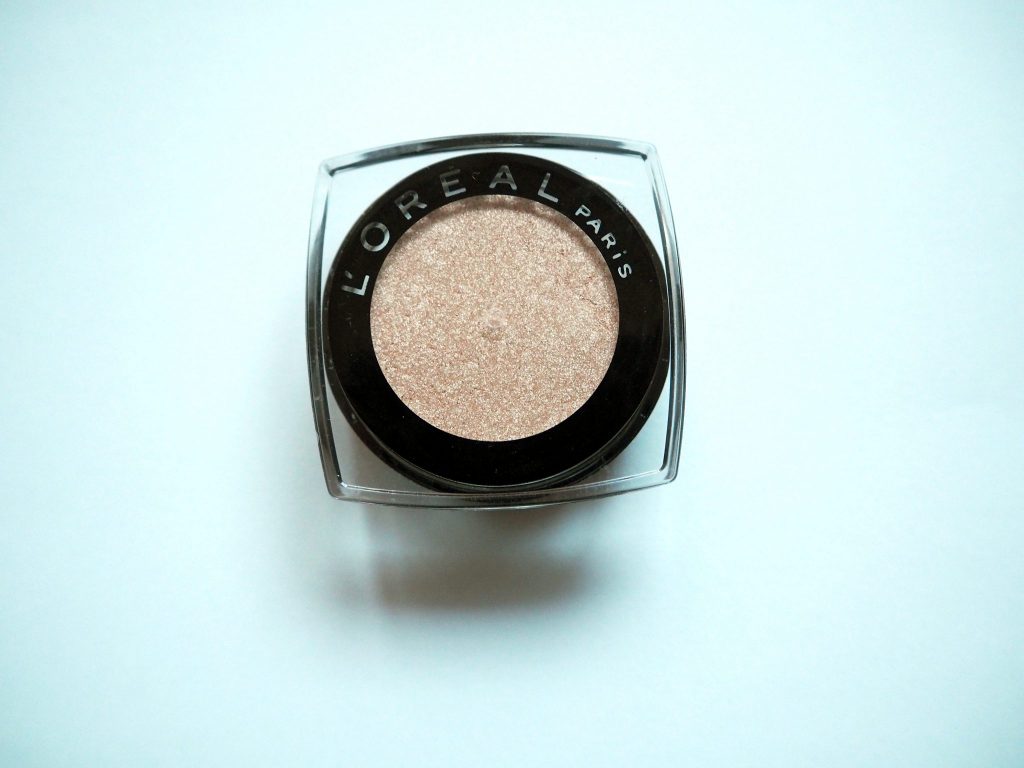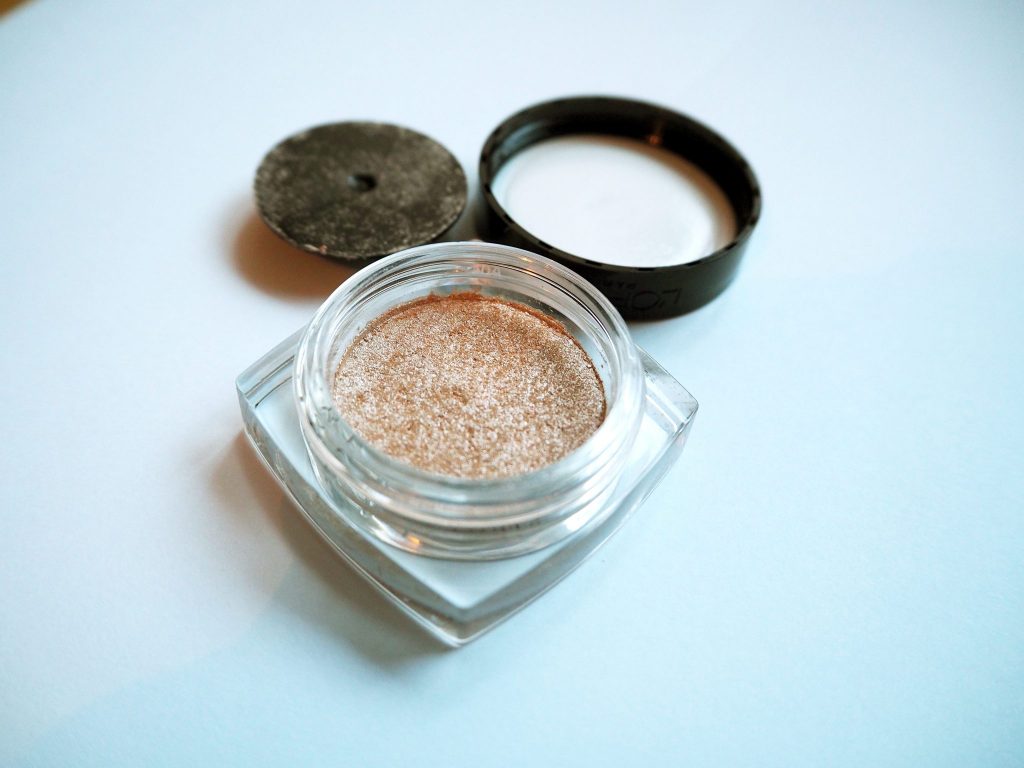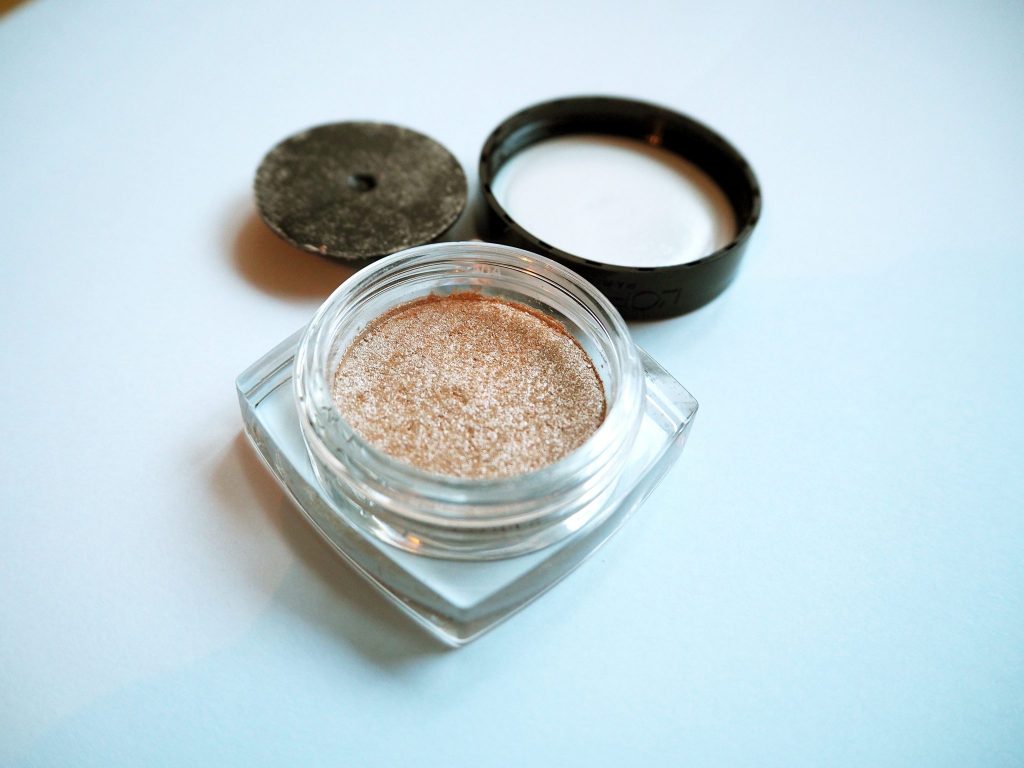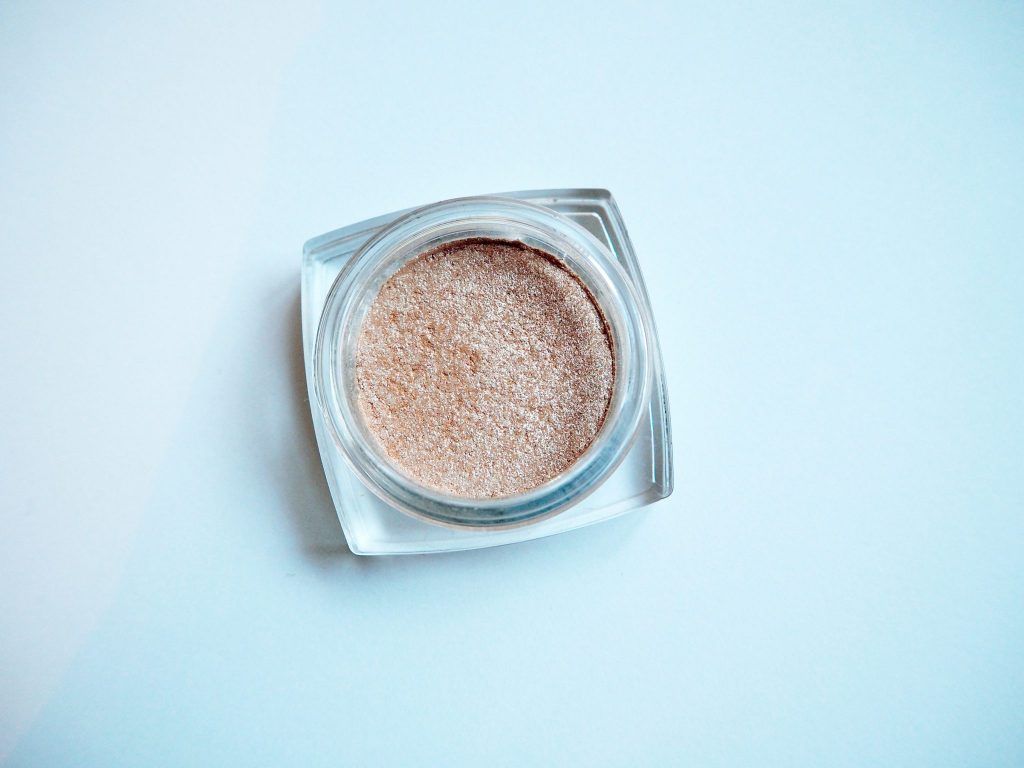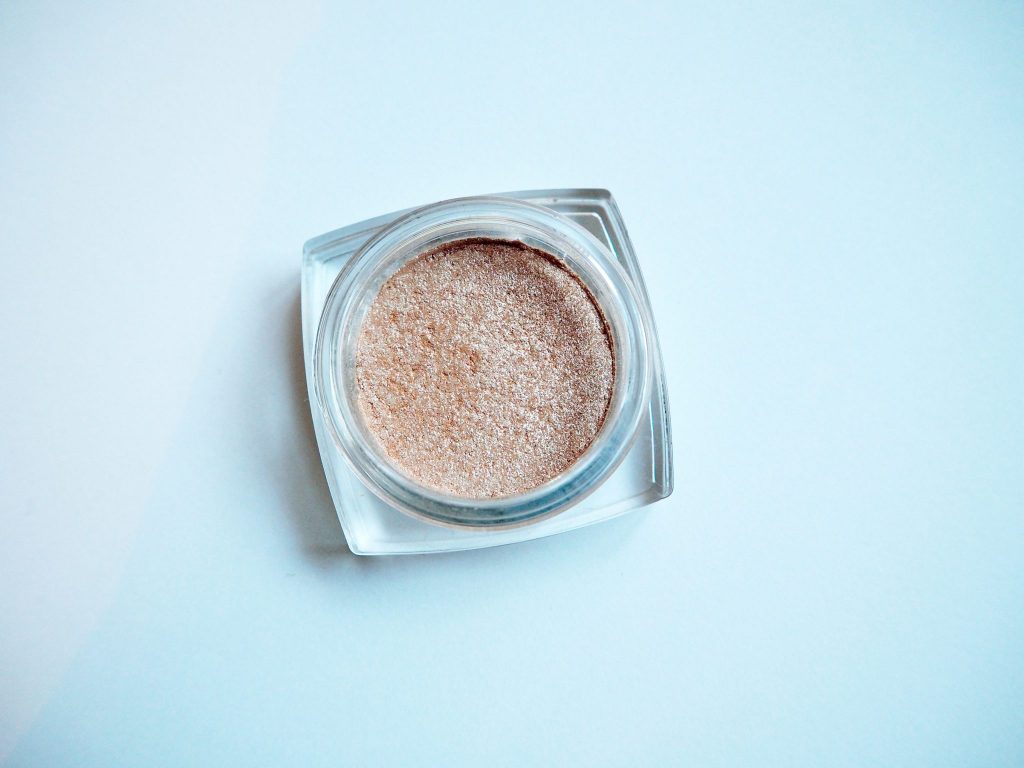 In my recent makeup adventures, I came across the L'oreal infallible eyeshadows. I had heard that the colour 002 Hourglass Beige was a really similar shade to Champagne Pop, so I just had to get my hands on one. Despite this product not being available anymore on the high street, I managed to find them super easily online and purchased mine for the bargain price of £2.65, and it arrived in my post box just days later.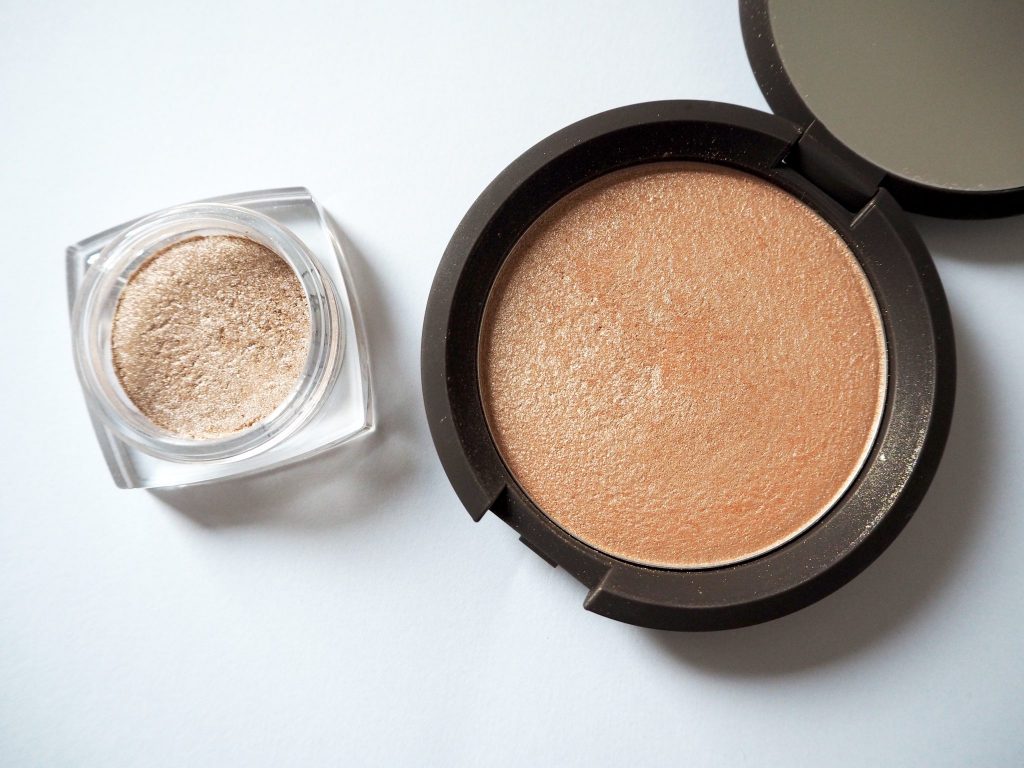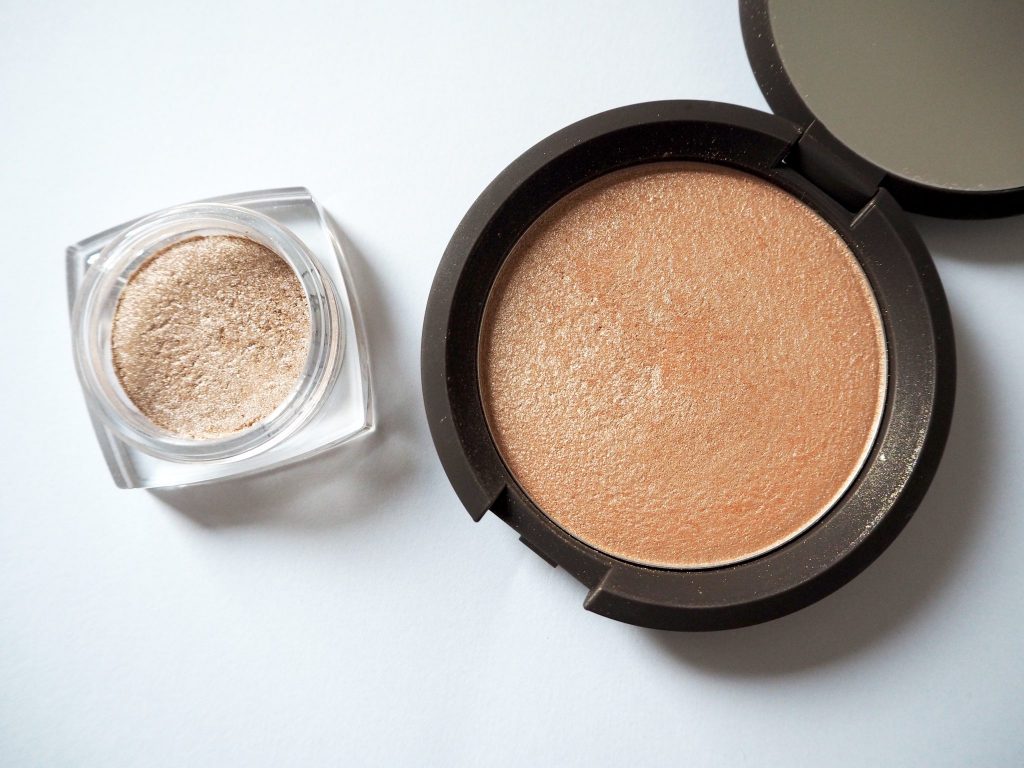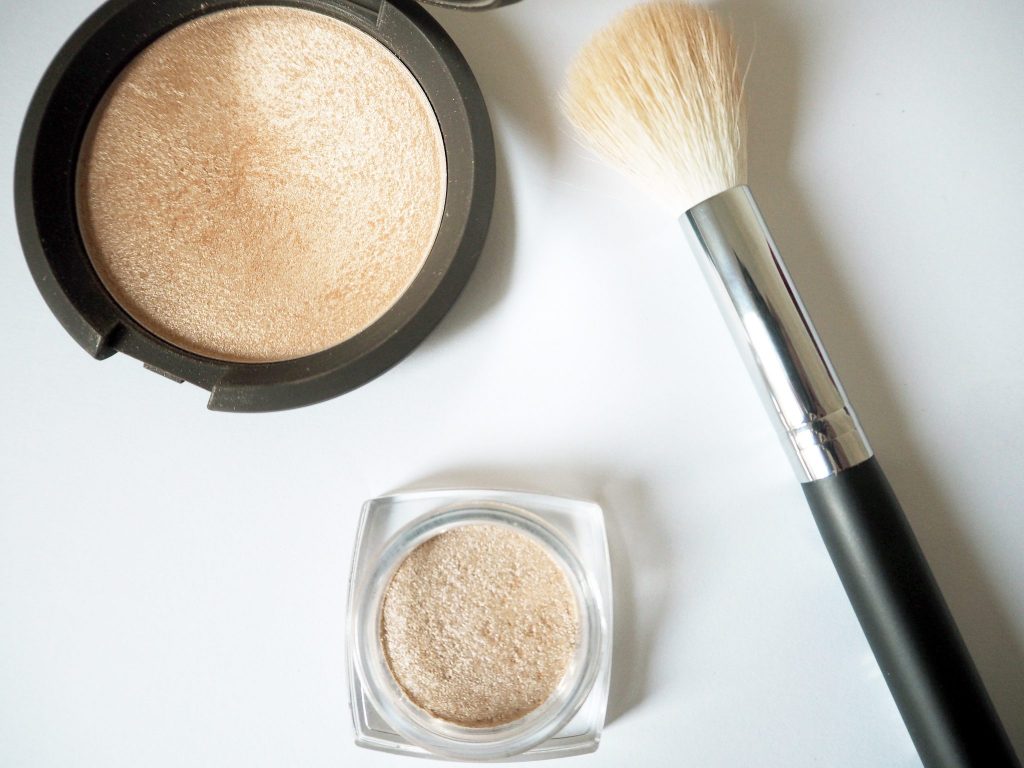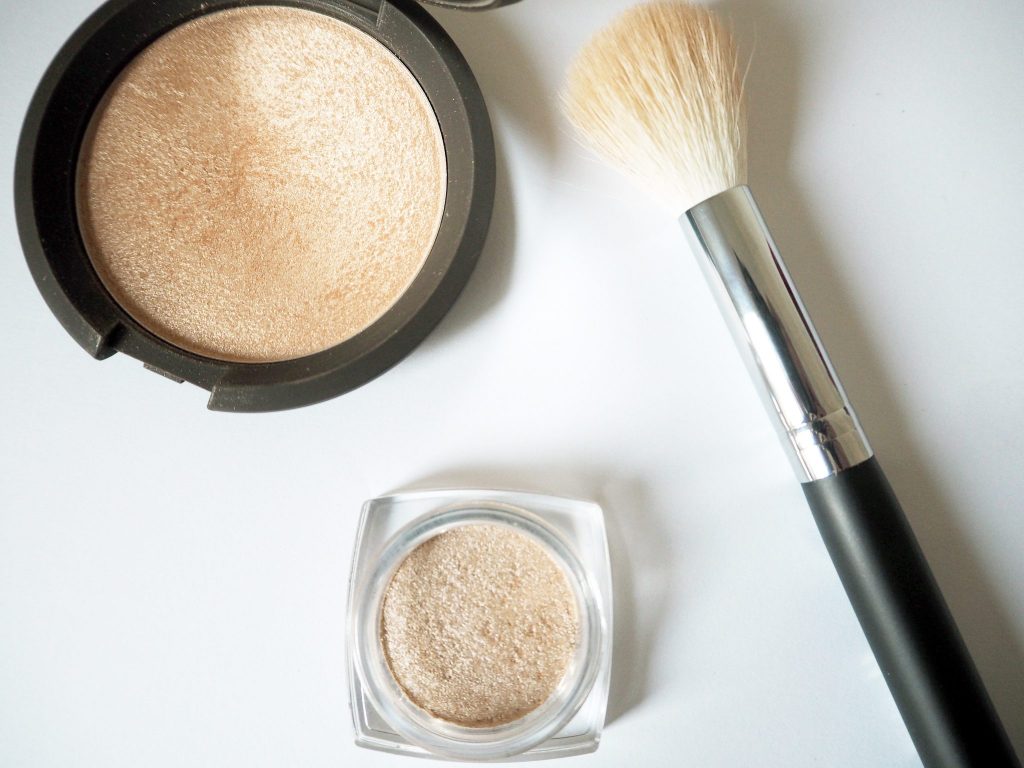 In comparison, the colour of Hourglass Beige is indeed very similar to champagne pop, a lovely warm golden colour but without being too deep and bronzy. The L'oreal gives great colour pay-off and I love the fact that it is both water and smudge resistant. The formula is almost like a combination of powder and cream, and is as it claims – highly pigmented.
The main difference is in the shimmer and glitter particles. In Champagne Pop, there is no glitter as such, the product just leaves a great shimmer when you sweep it on. Hourglass Beige on the other hand is shimmery but also contains glitter particles, which aren't quite as subtle as just a shimmer. The formula has a very golden look to it, but once applied it can have a very silver sheen (especially in the light), so I tend to apply this very lightly to avoid silver cheekbones!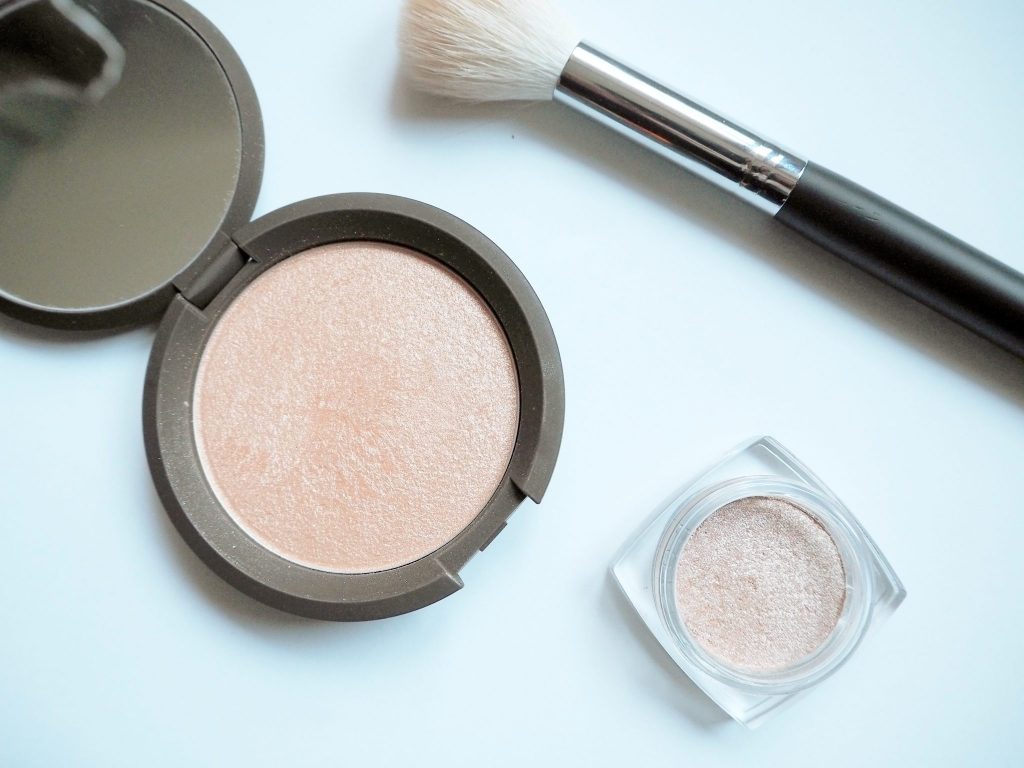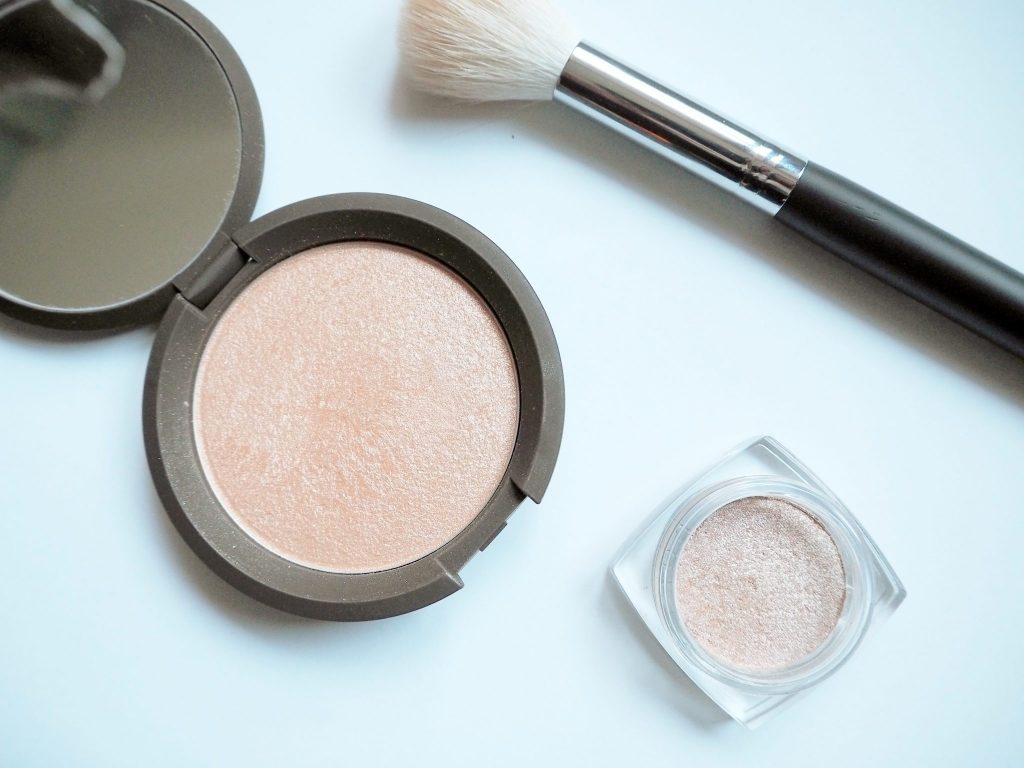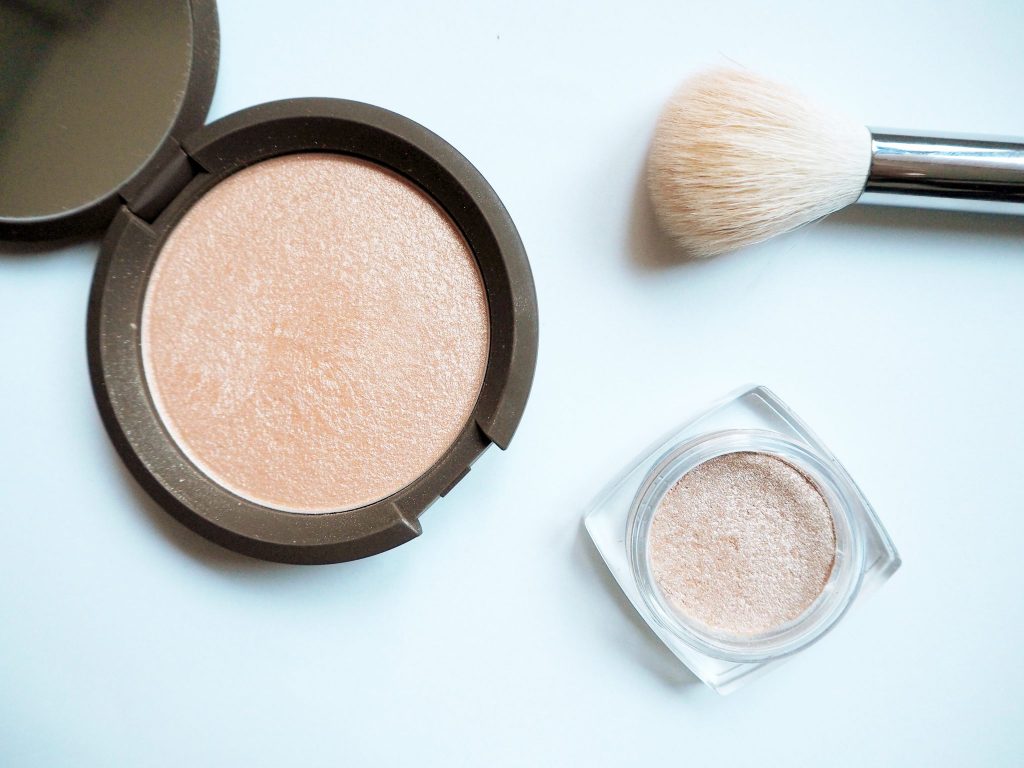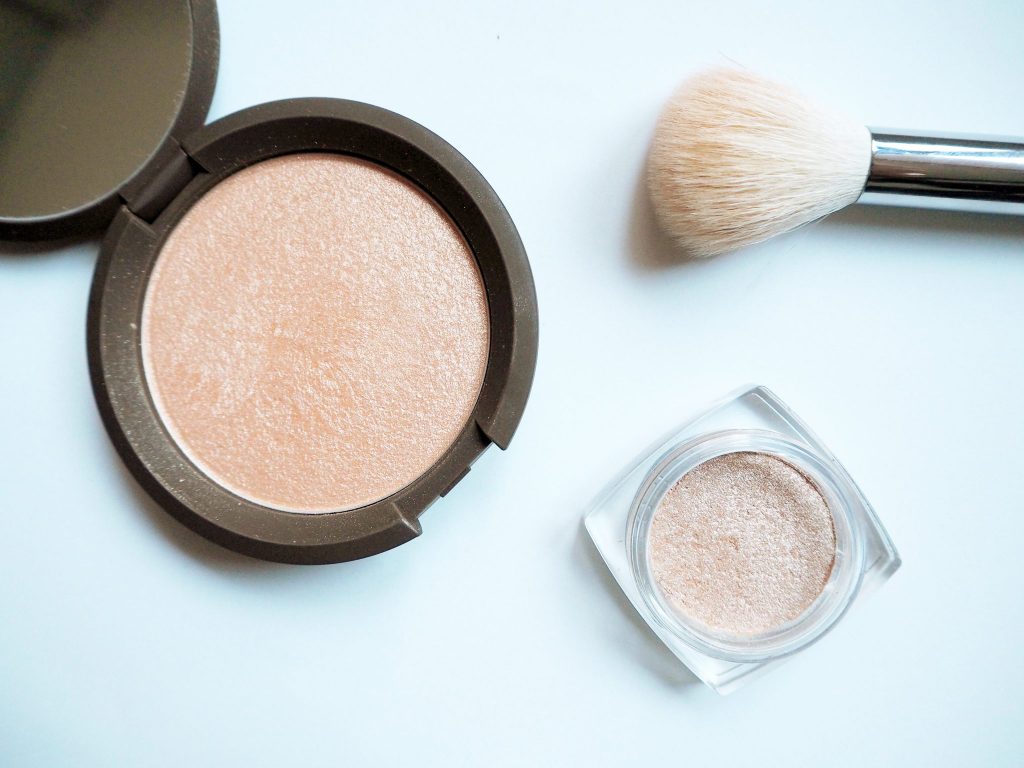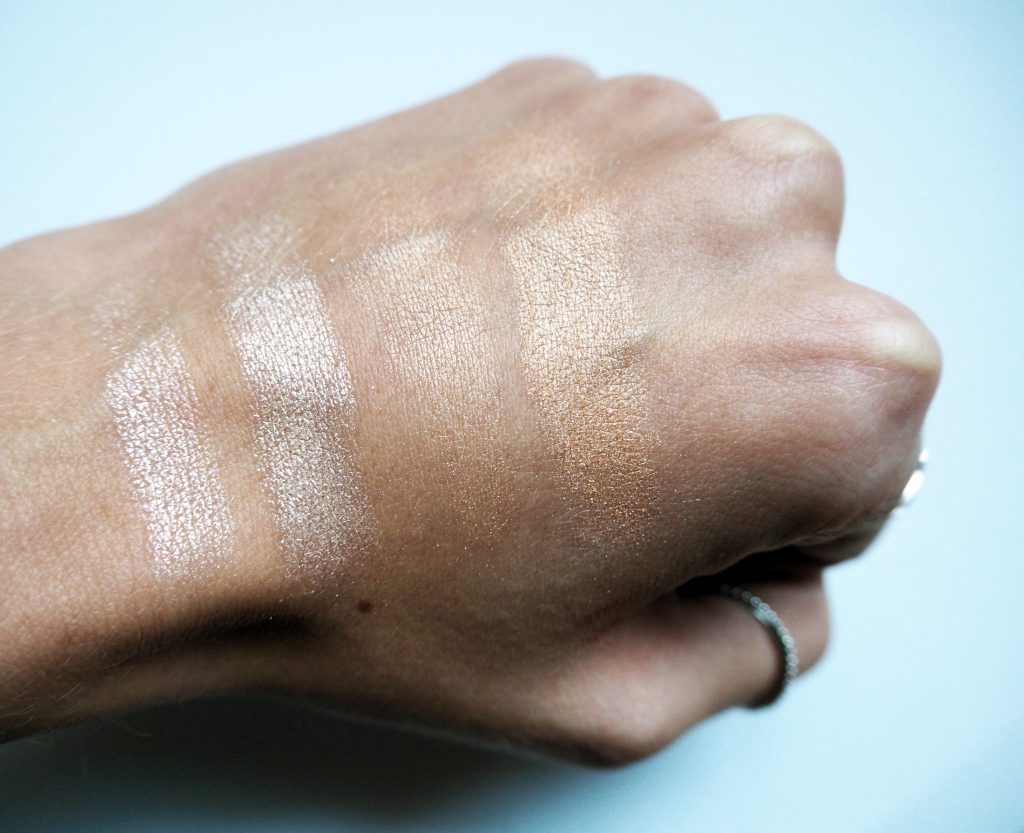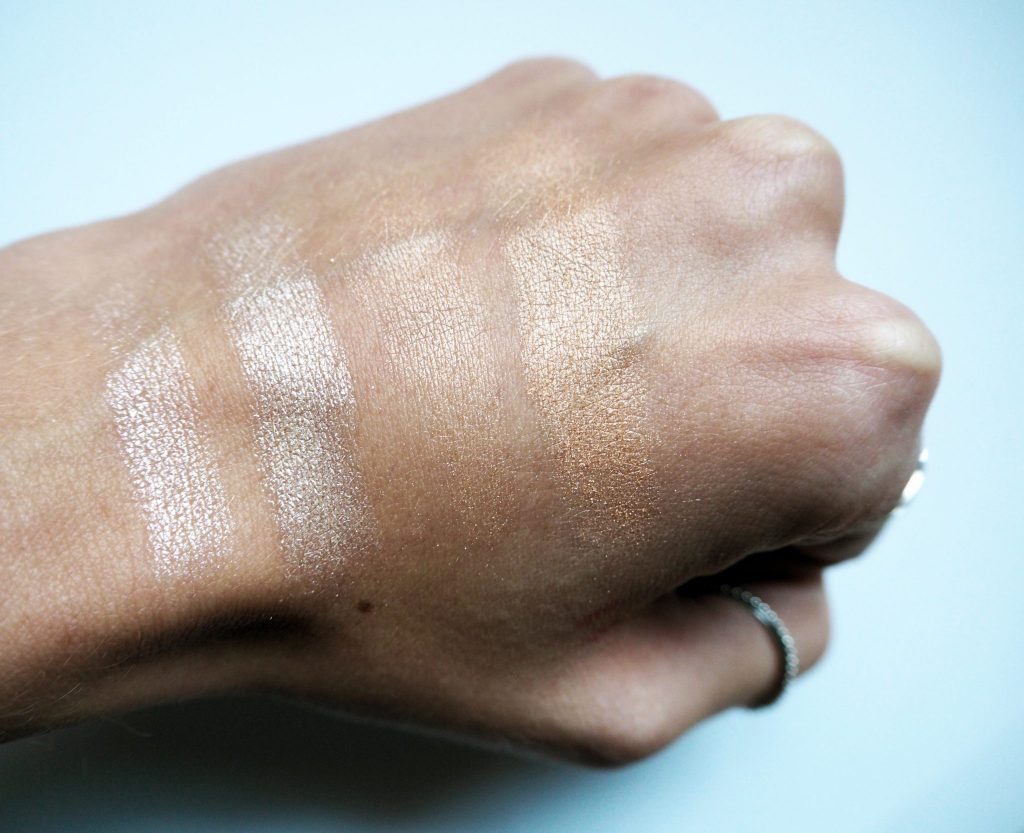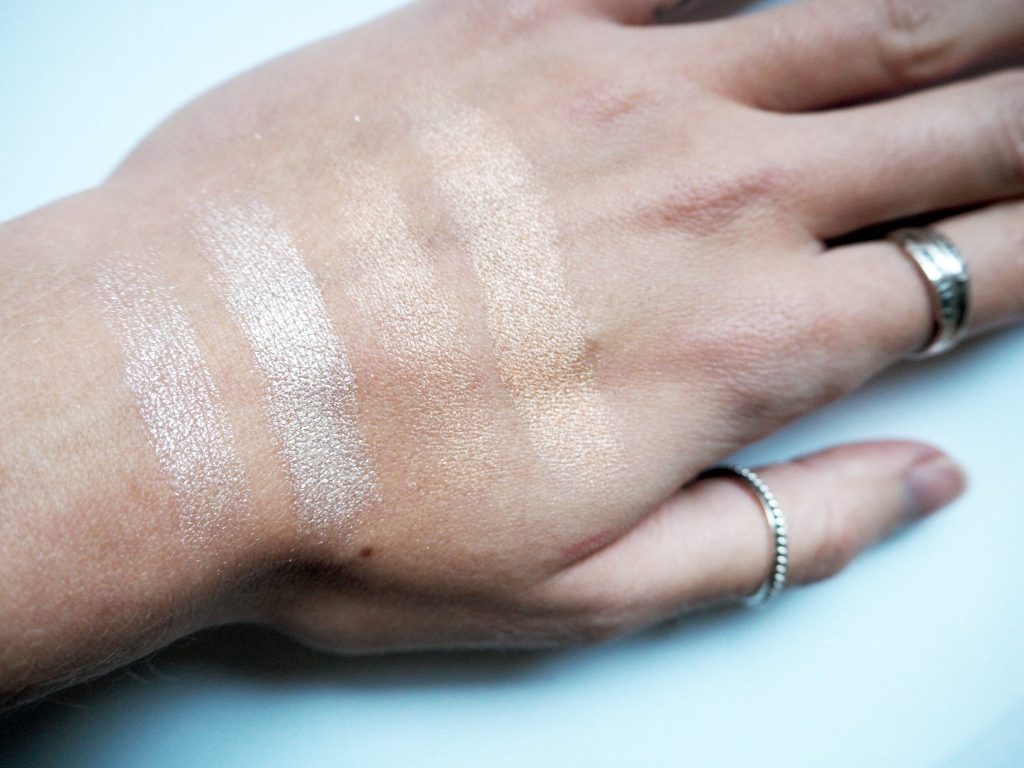 (L-R – Hourglass Beige one stroke, Hourglass Beige built up, Champagne Pop one stroke, Champagne Pop built up)
The glitter in Hourglass Beige is quite fine and isn't too in your face, and I will happily wear this as a highlighter as well as a shadow, but as you can see it does come out more silver than Champagne Pop.
I would say Champagne Pop has a more powdery formula which applies as a sheer glow and is easily buildable. Hourglass Beige apples more like a cream meaning you must be a little more careful when applying. It is super pigmented so you don't need too much product on your brush to achieve a sheer highlight, and it can be quite easy to end up with a silver smear on your face if you don't apply it lightly enough.
As you can see in the swatches, Hourglass Beige does have a more silvery hue in the light,   whereas champagne pop is more of a warm golden colour. Hourglass Beige is a more intense colour, although it is intended as eyeshadow so is perfect for that. I can also say that the L'Oreal shadow did pass the waterproof test as the two swatches of this remained on my hand post-shower – faded but most definitely still present.
The verdict? Hourglass Beige is a pretty good dupe, I would say maybe 6/10. The shimmer just isn't the same and the colour doesn't quite live up to the perfection that is Champagne Pop. However, for less than £3 it is more than definitely worth the money, and if you want to save your high-end highlighters for special occasions, I would recommend trying this for a day-to-day highlight. It is also perfect for highlighting the inner corners of your eyes and I'm sure I will use it as an eyeshadow too.
Do you have any awesome dupes in your make-up bag? What do you think of Champagne Pop?
LL x