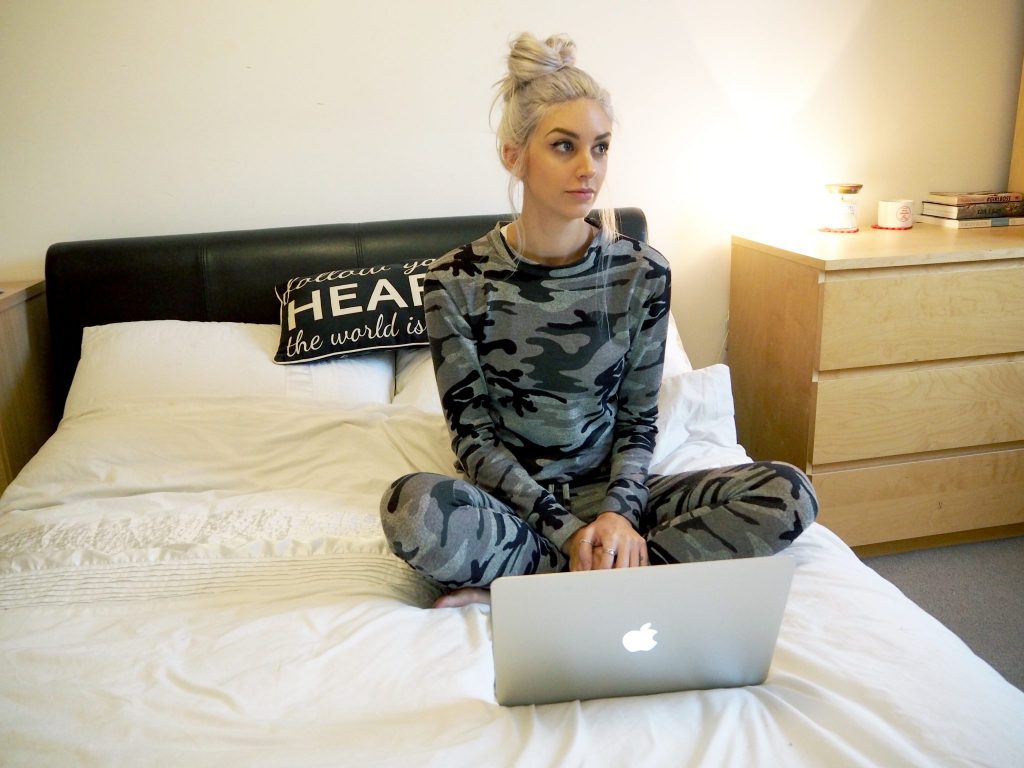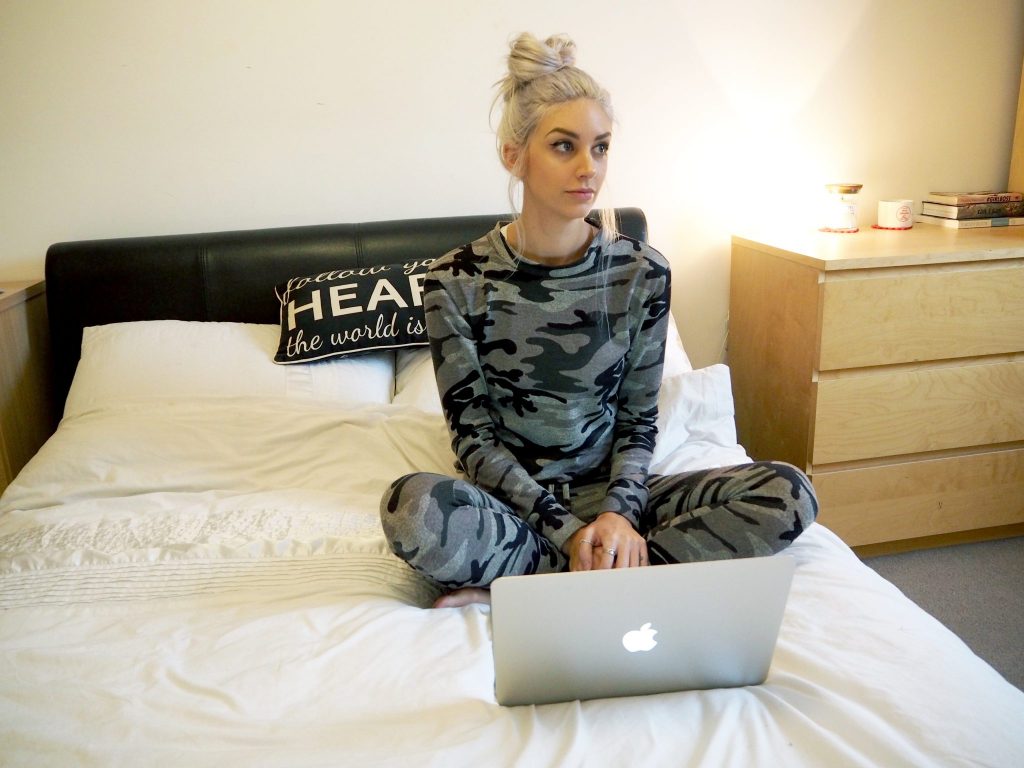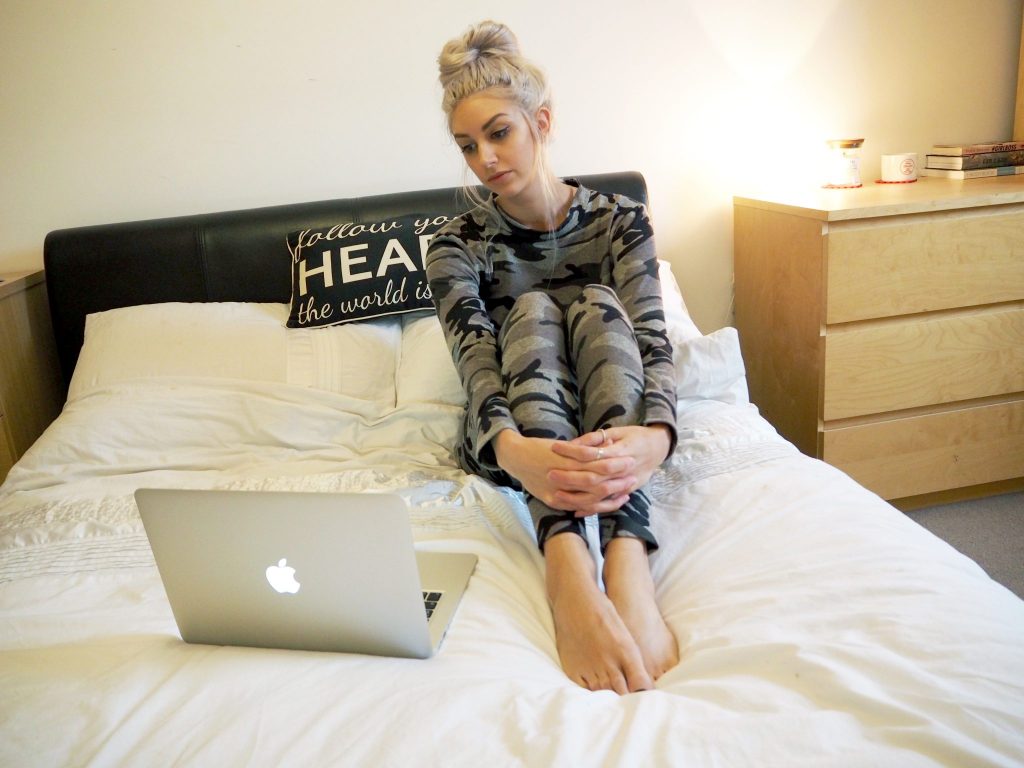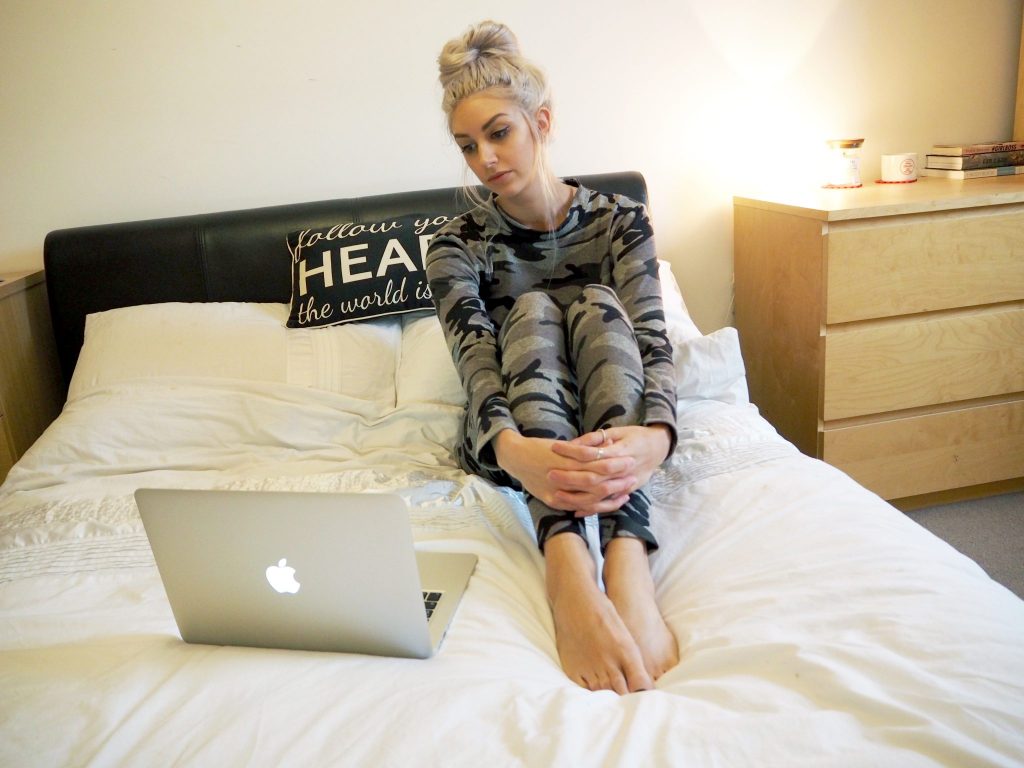 With the winter weather most definitely upon us, I love nothing better than getting into my favourite comfies and having a day in the cosiness of my apartment. Watching movies, getting a take out and lazing around are what Sundays are made for.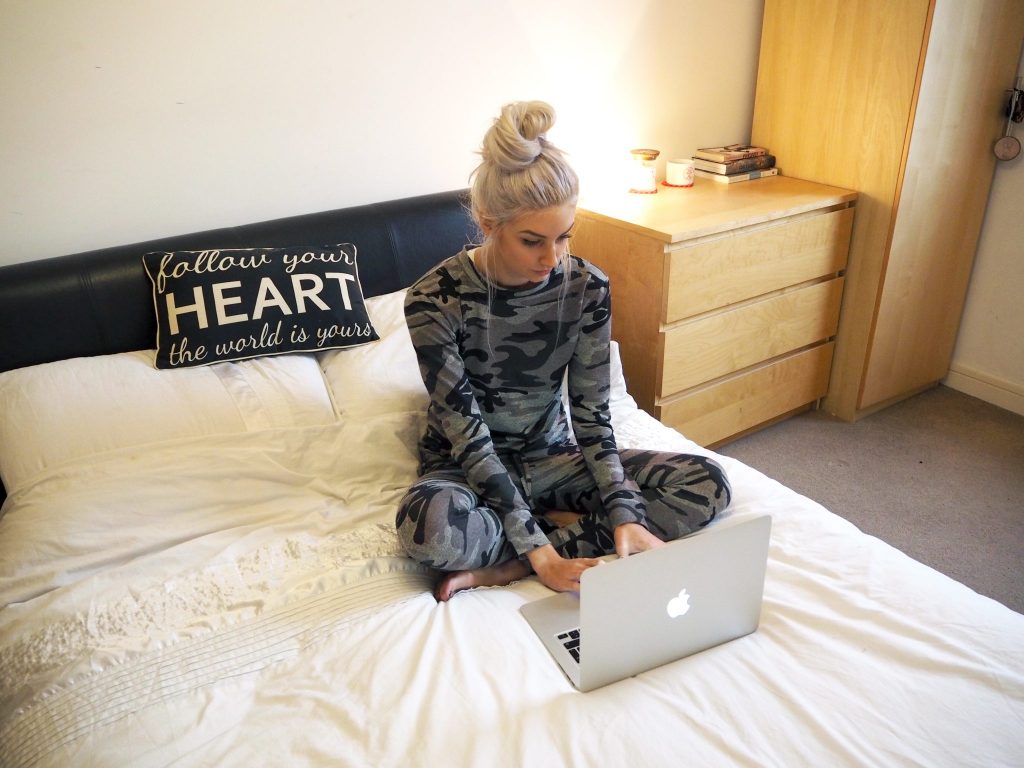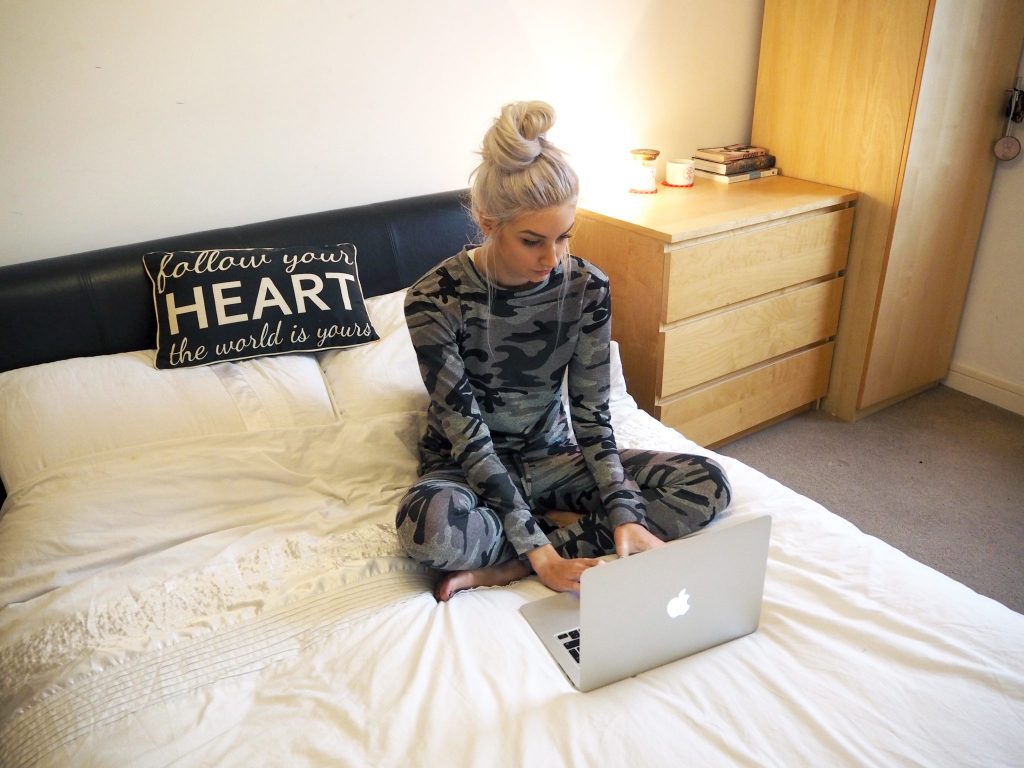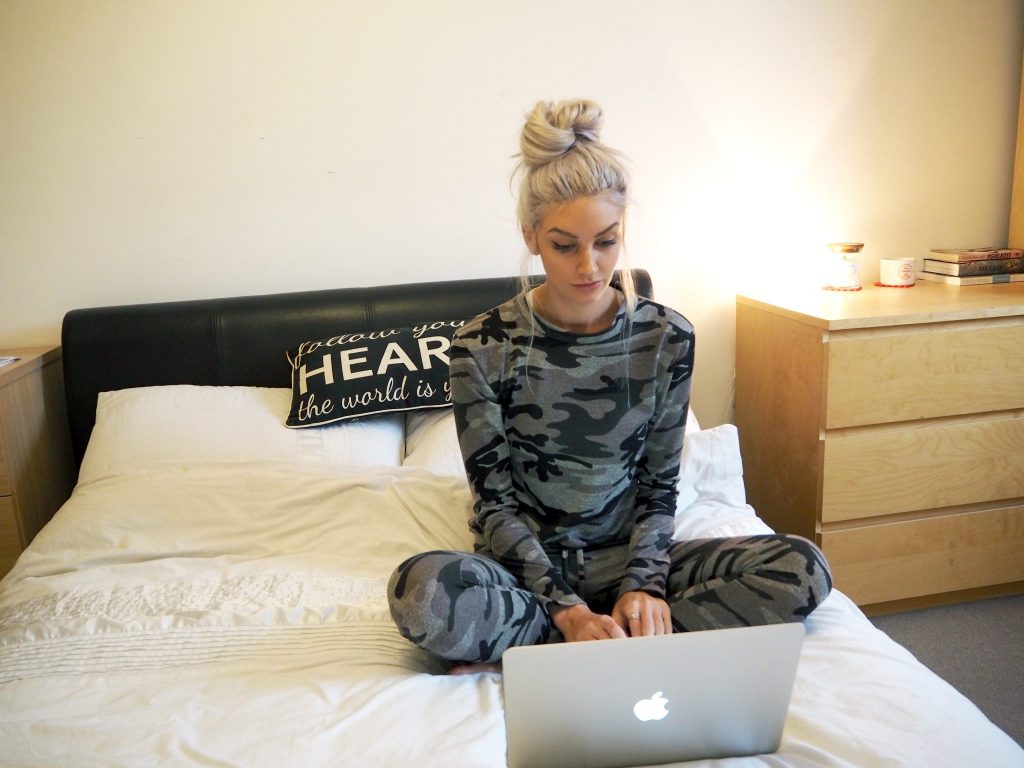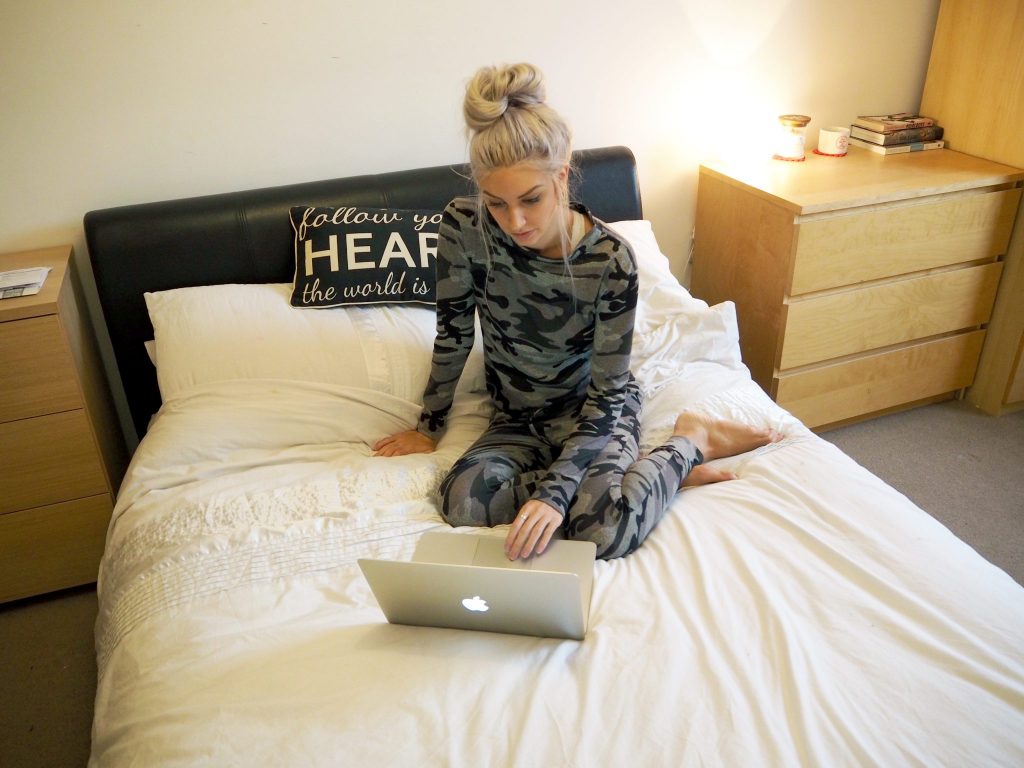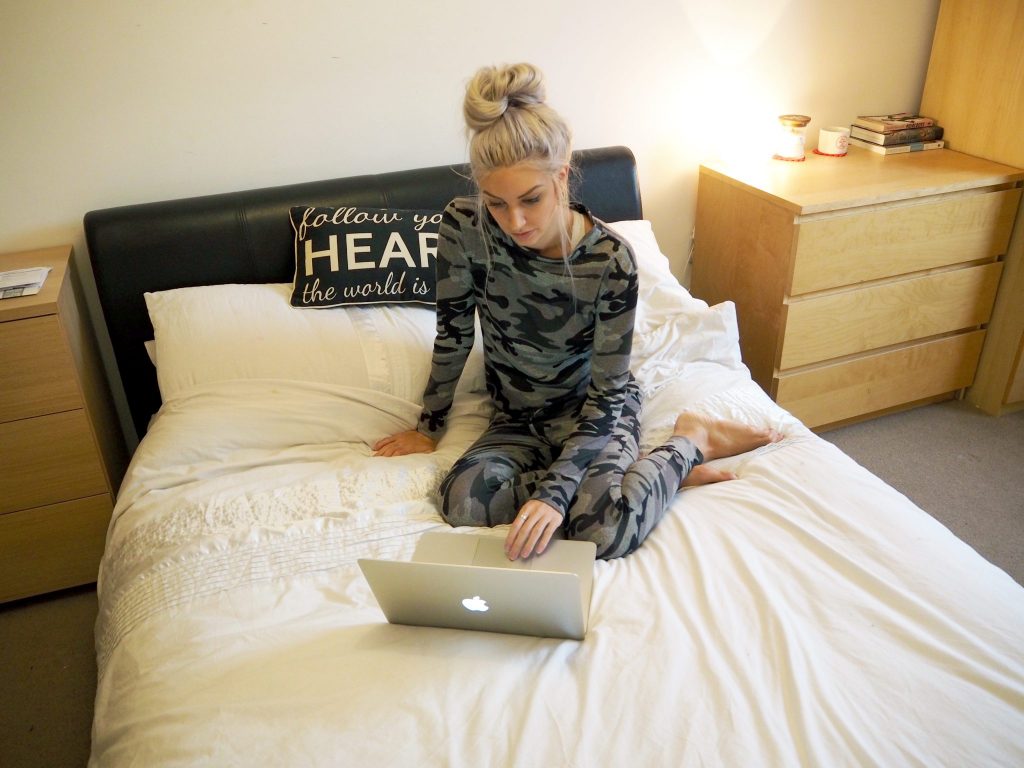 My absolute favourite thing to wear on these days is this gorgeous camo co-ord from Missy Empire. I had been lusting over this for a while last year and put it on my Christmas list, but unfortunately it sold out. As soon as it came back in stock my lovely boyfriend bought it for me for my birthday.. and I haven't taken it off since!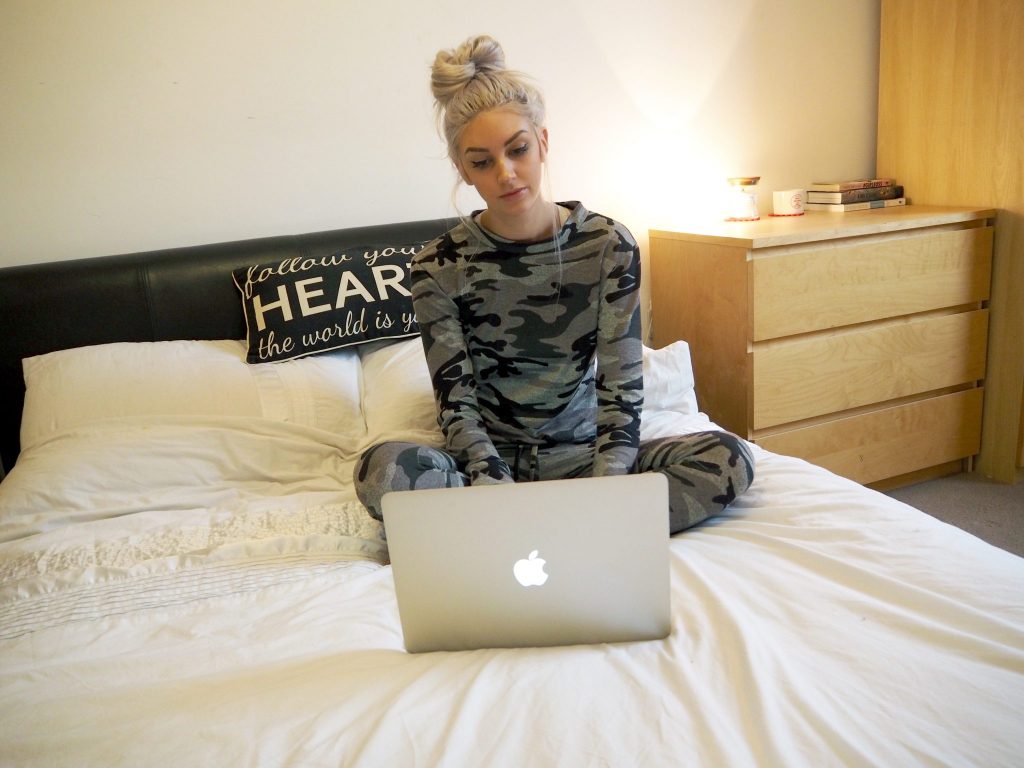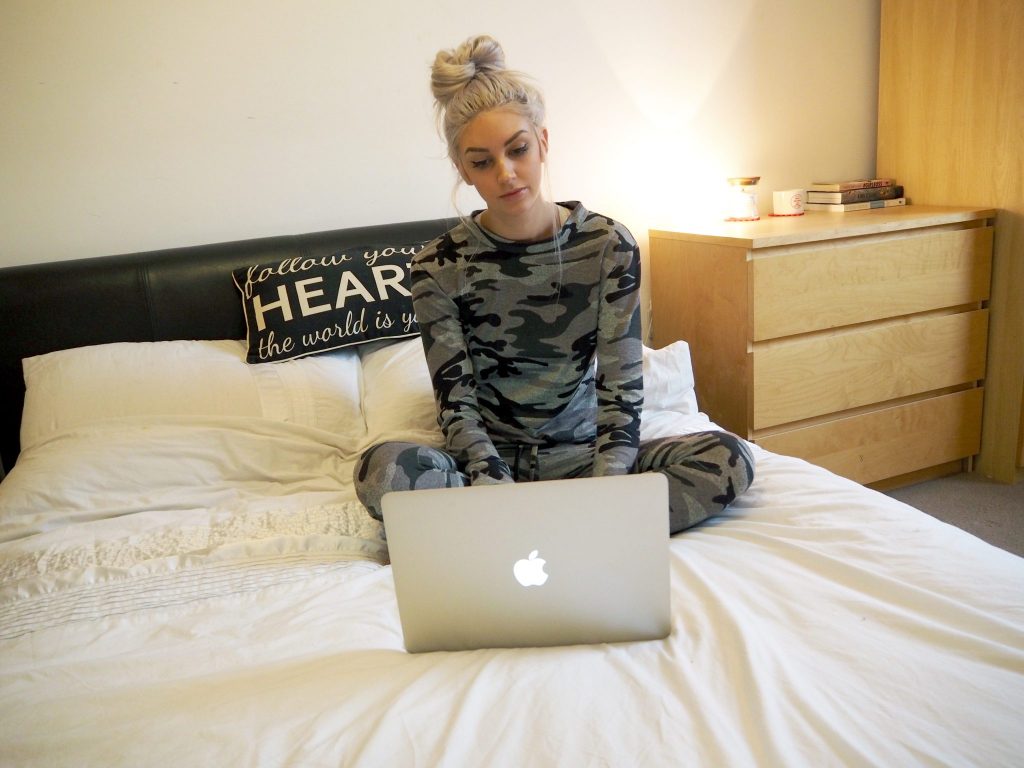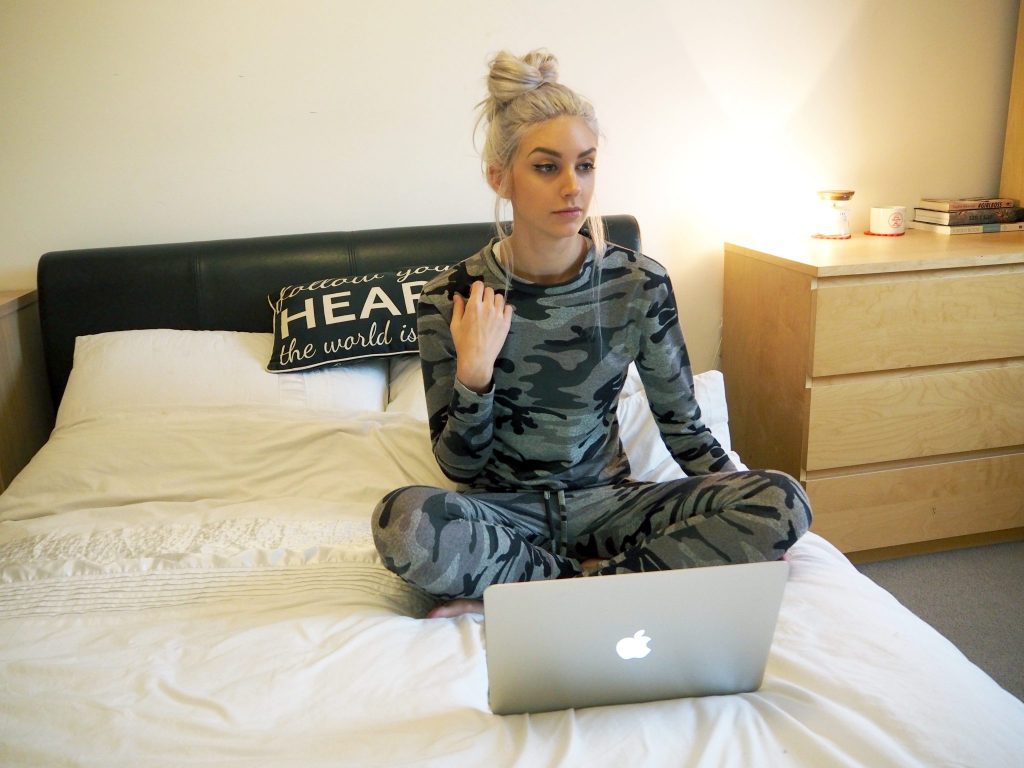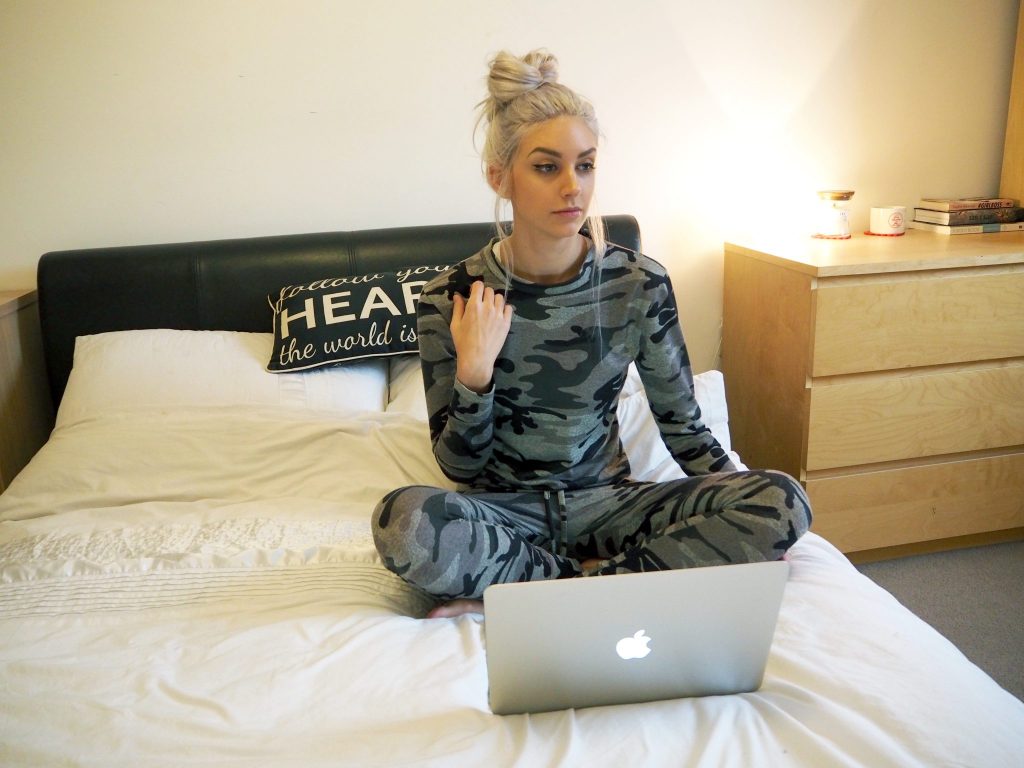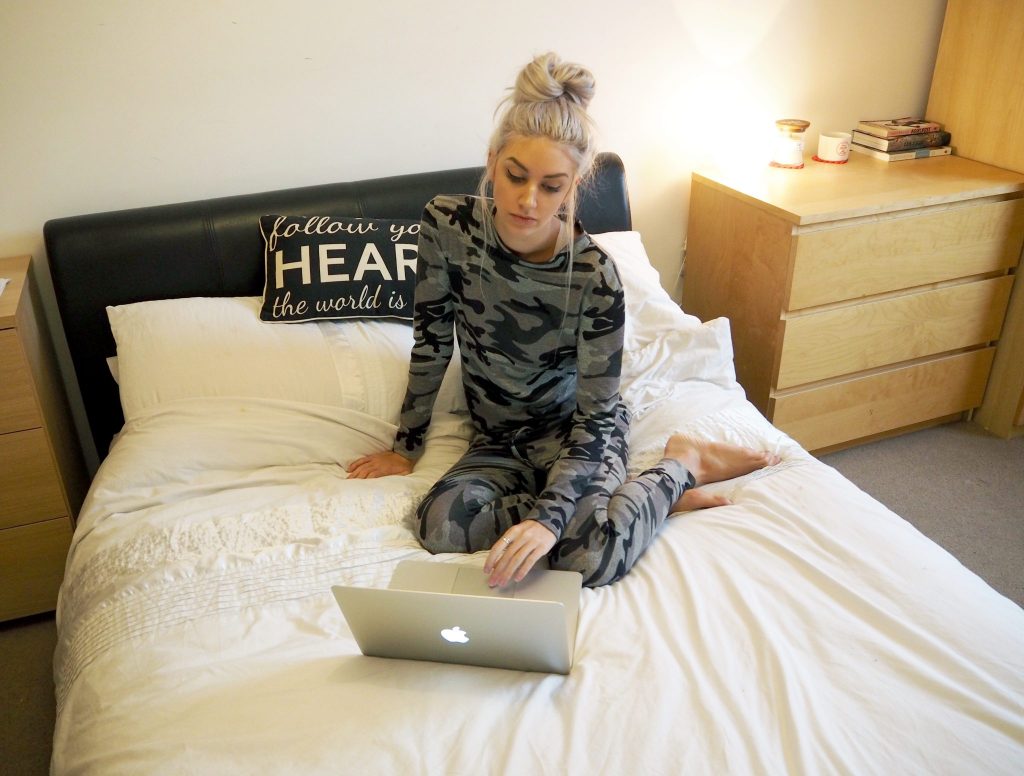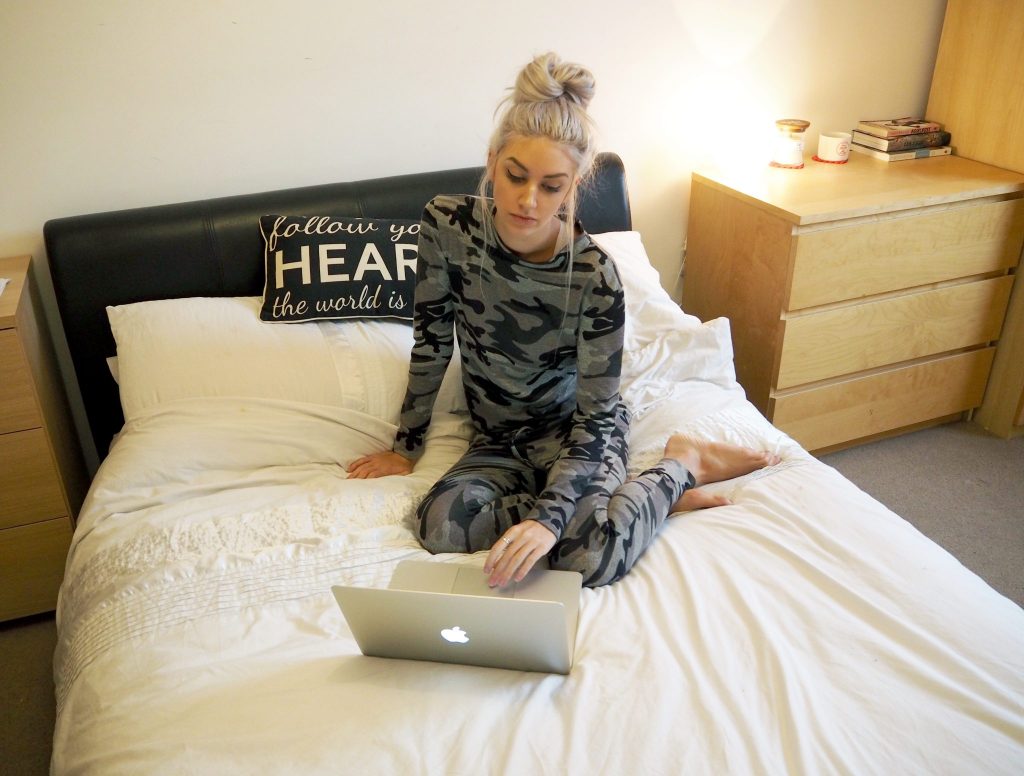 This loungewear is so unbelievably comfortable that I actually now prefer this to all of my pyjamas. The material is super soft and so easy wearing, I already know I will be ordering more soon.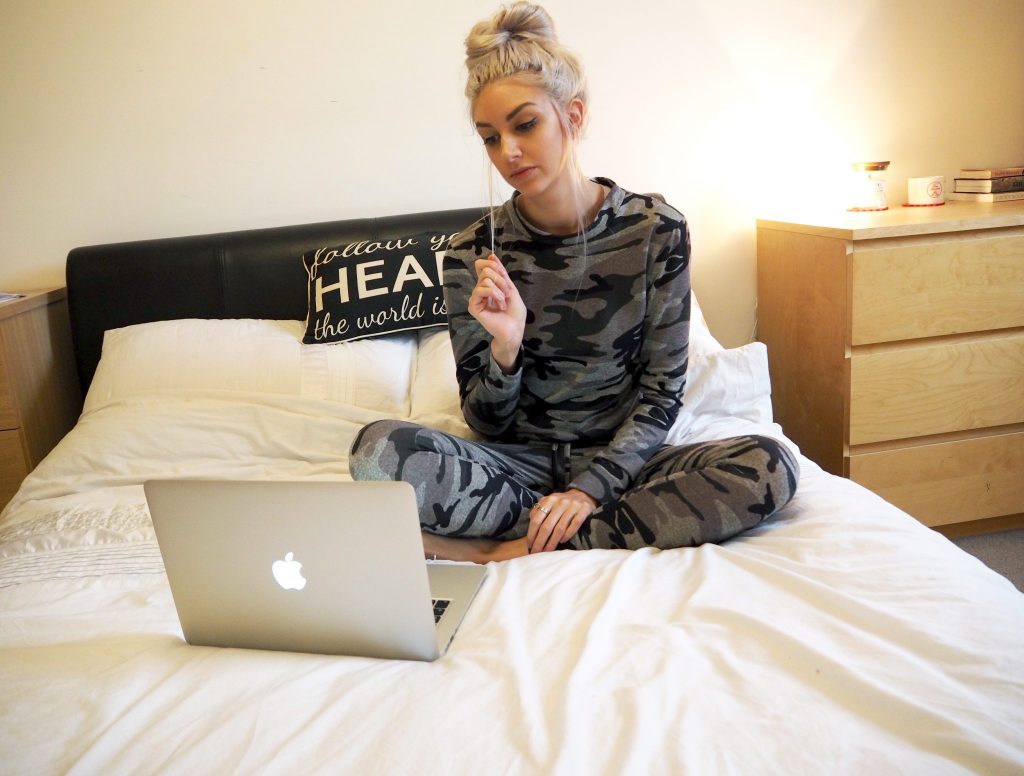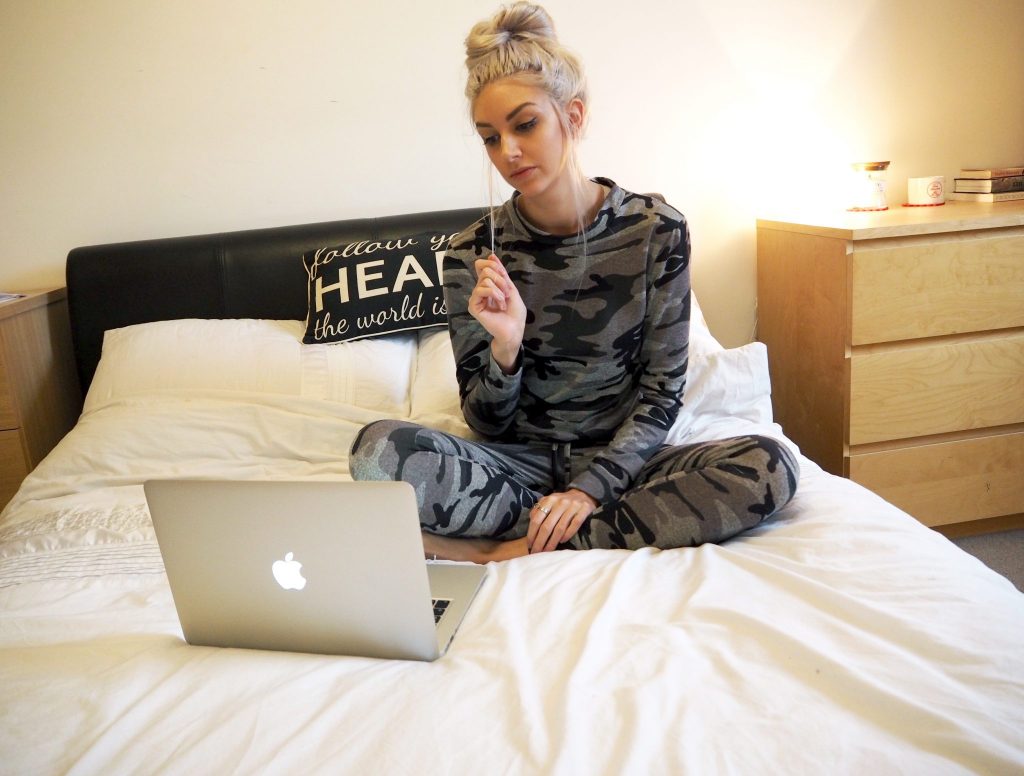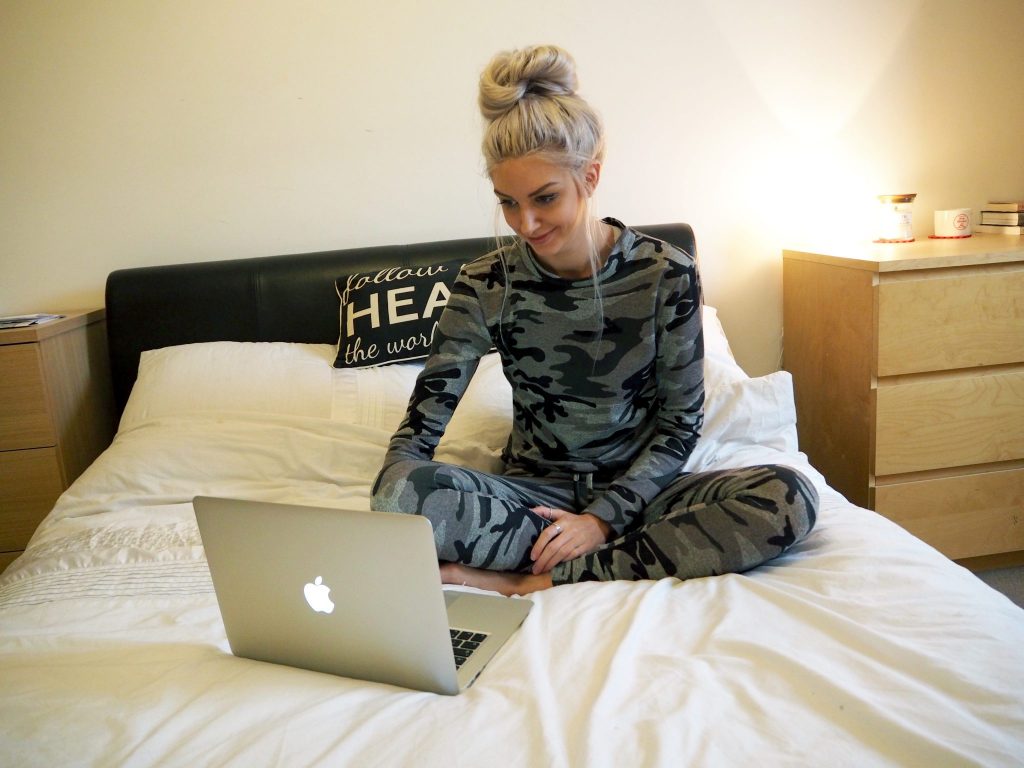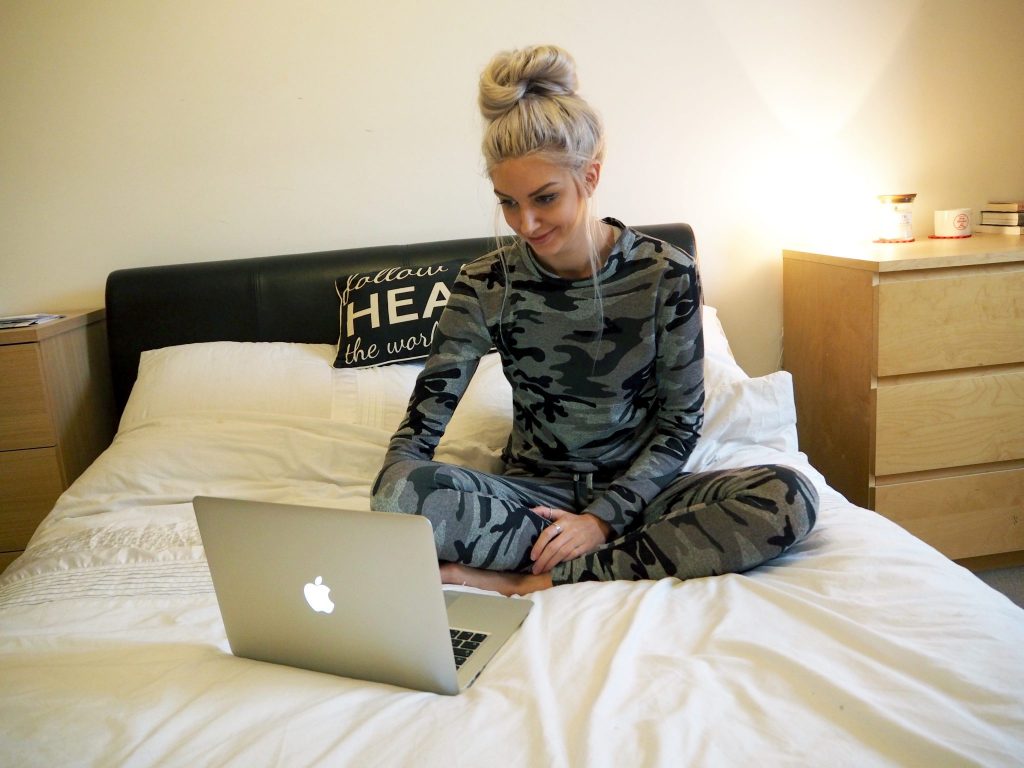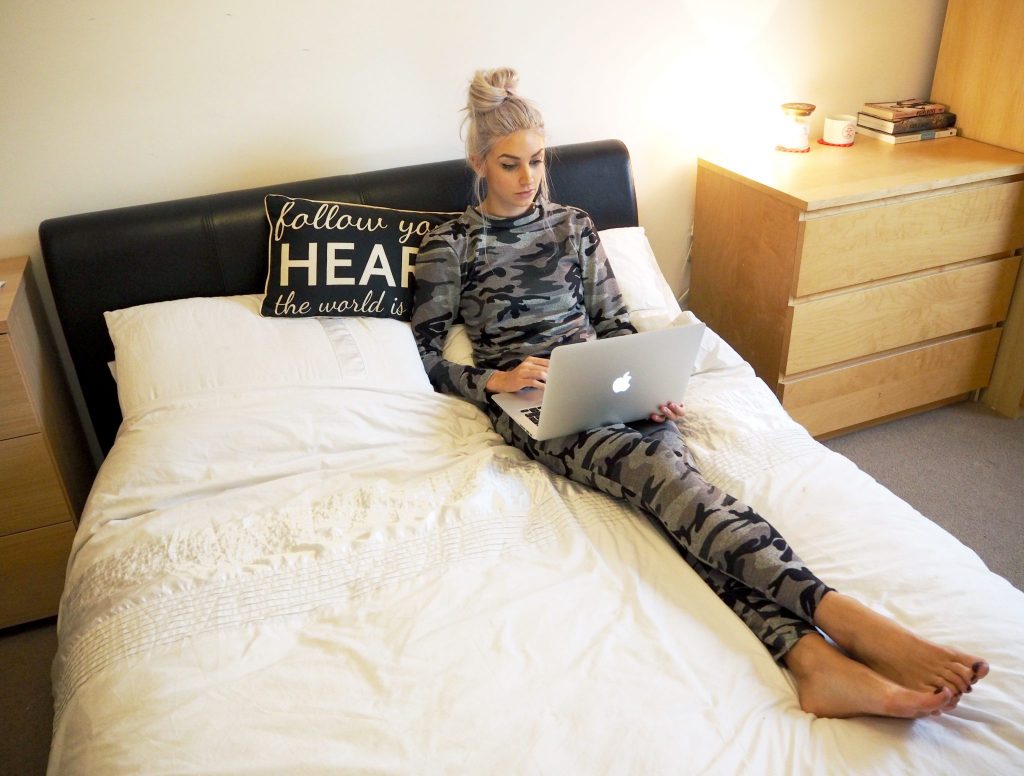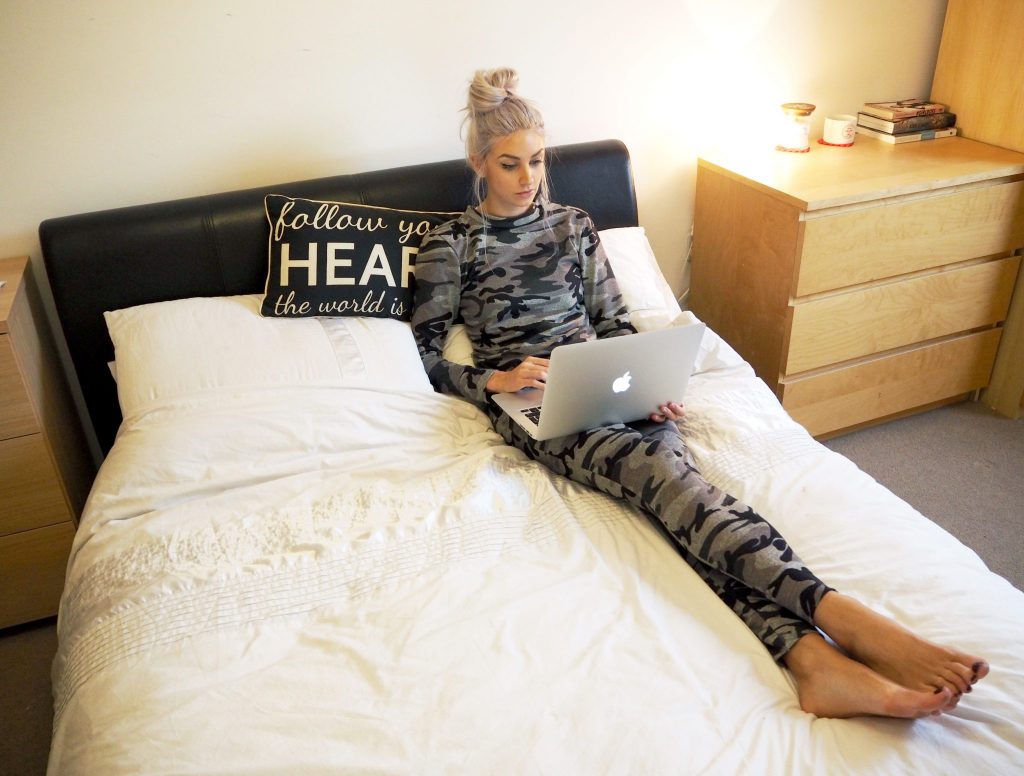 The loungewear sets are so versatile, I have actually been wearing  the top out – paired with some jeans and boots. There are so many styles available that you can look just as awesome nipping into town in loungewear as you can in your normal clothes.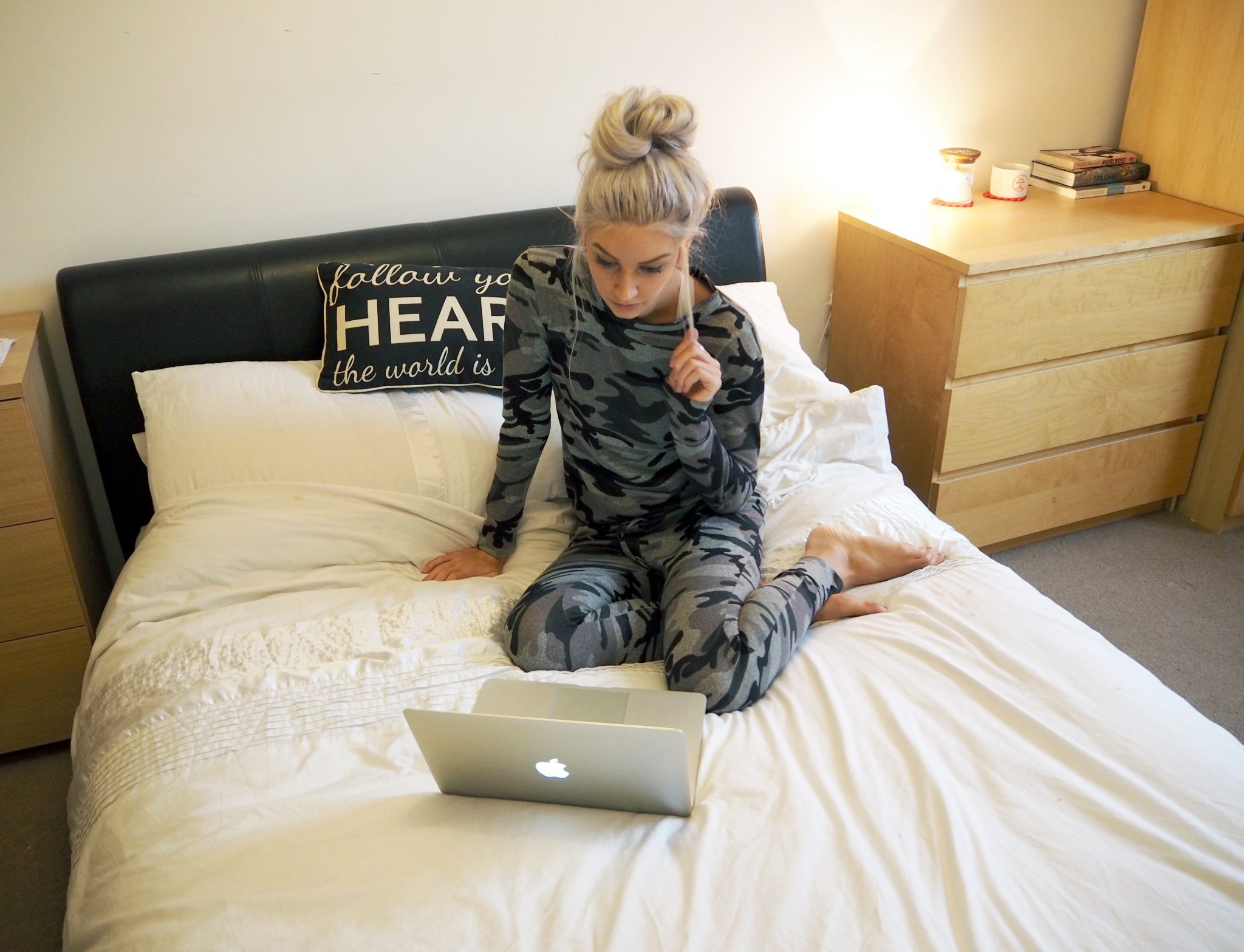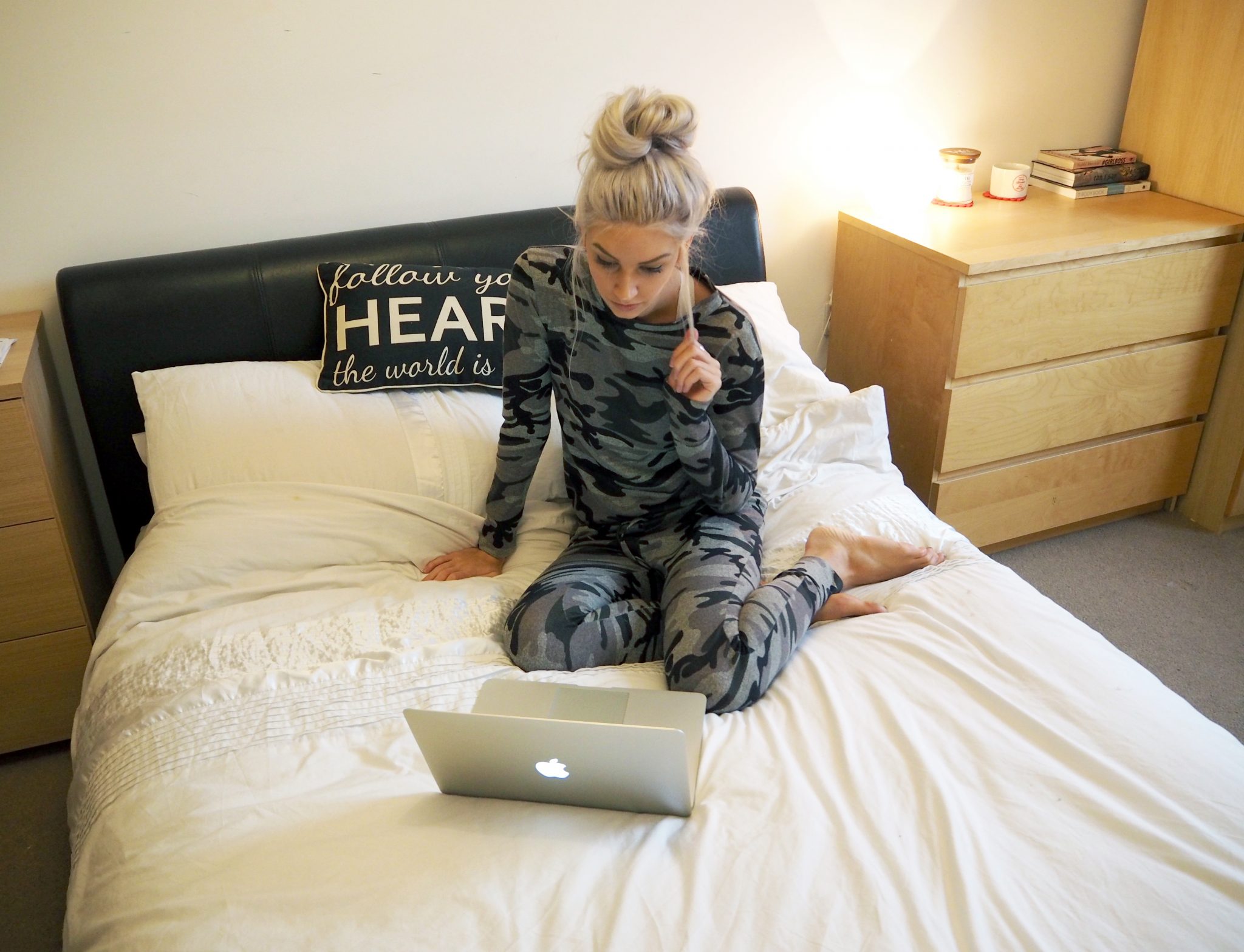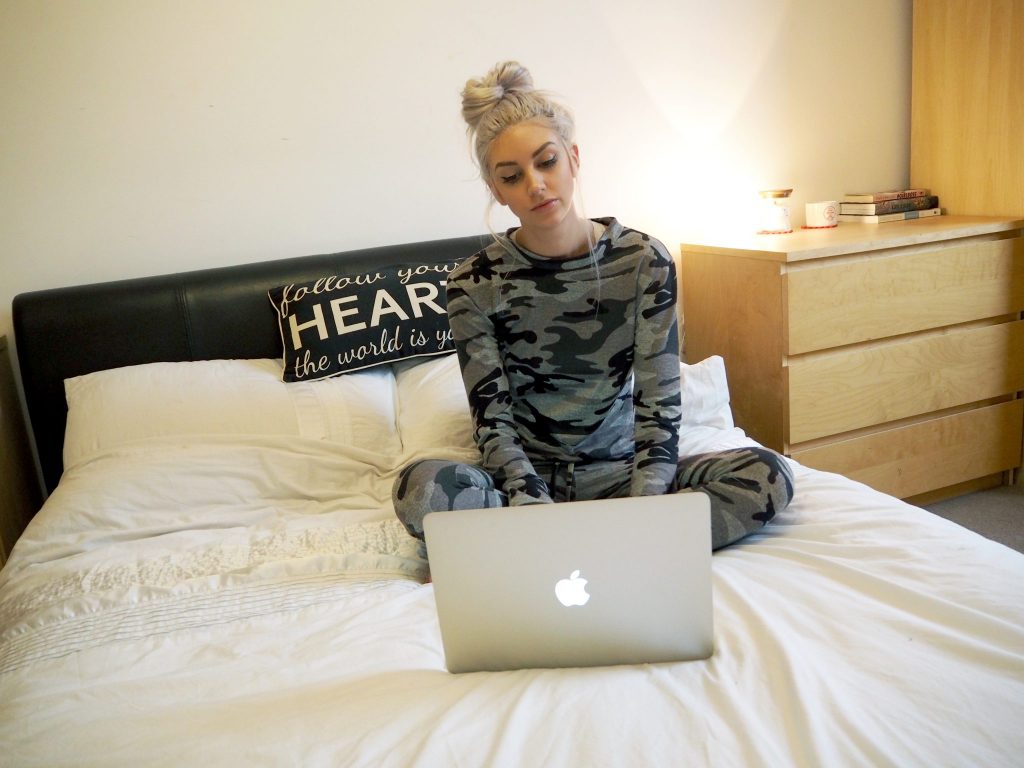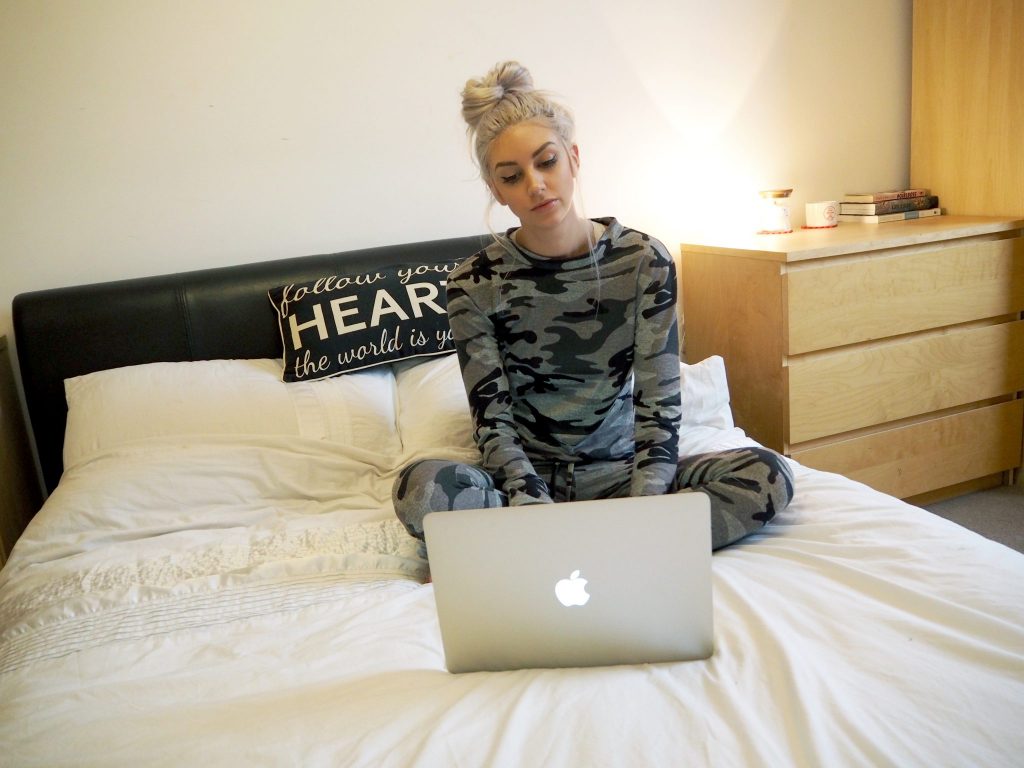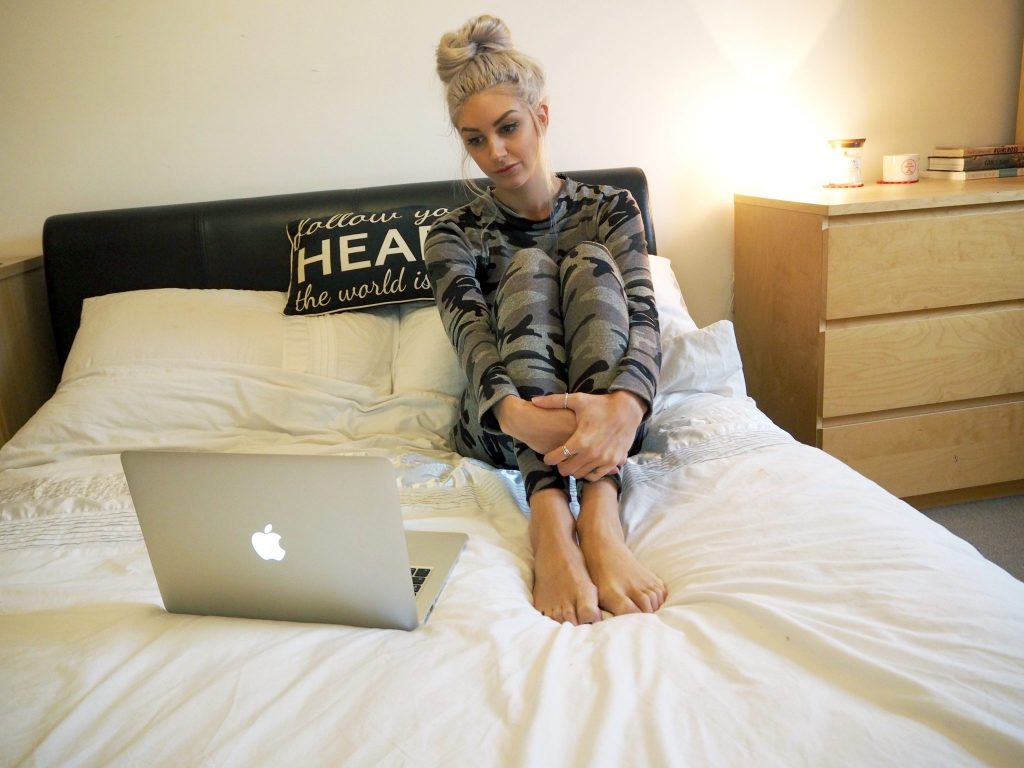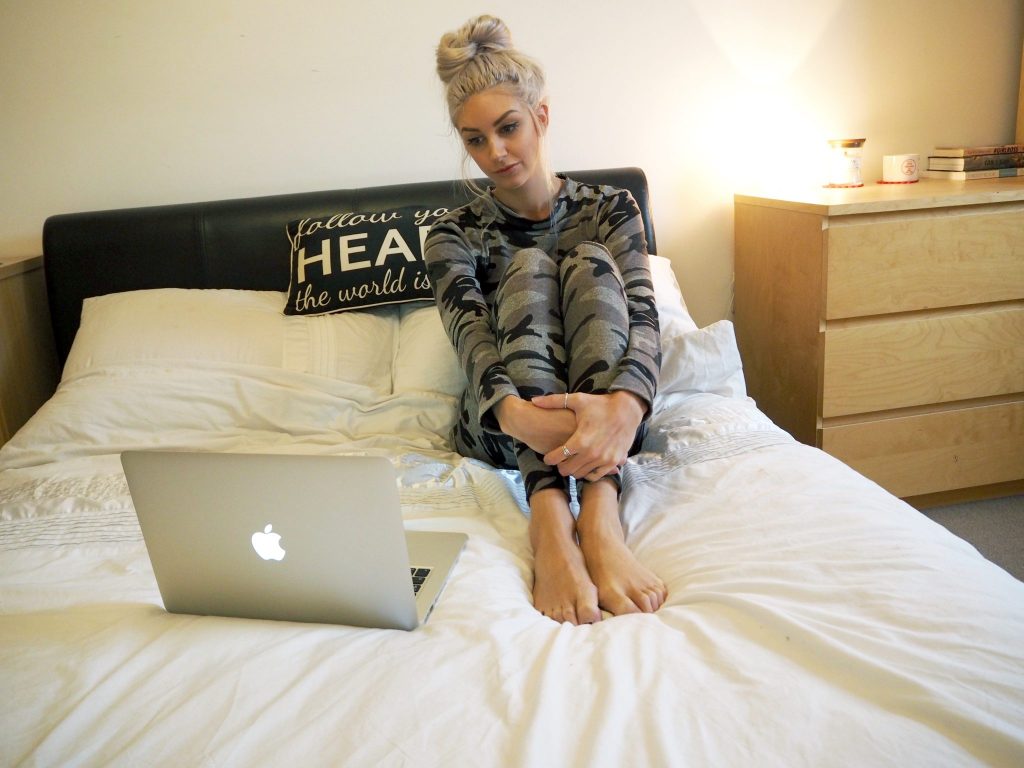 So for those of us who sometimes can't be bothered to get dressed to leave the house – look no further! There is a huge range of these in most online stores now, so there are plenty of styles, colours and fits to choose from.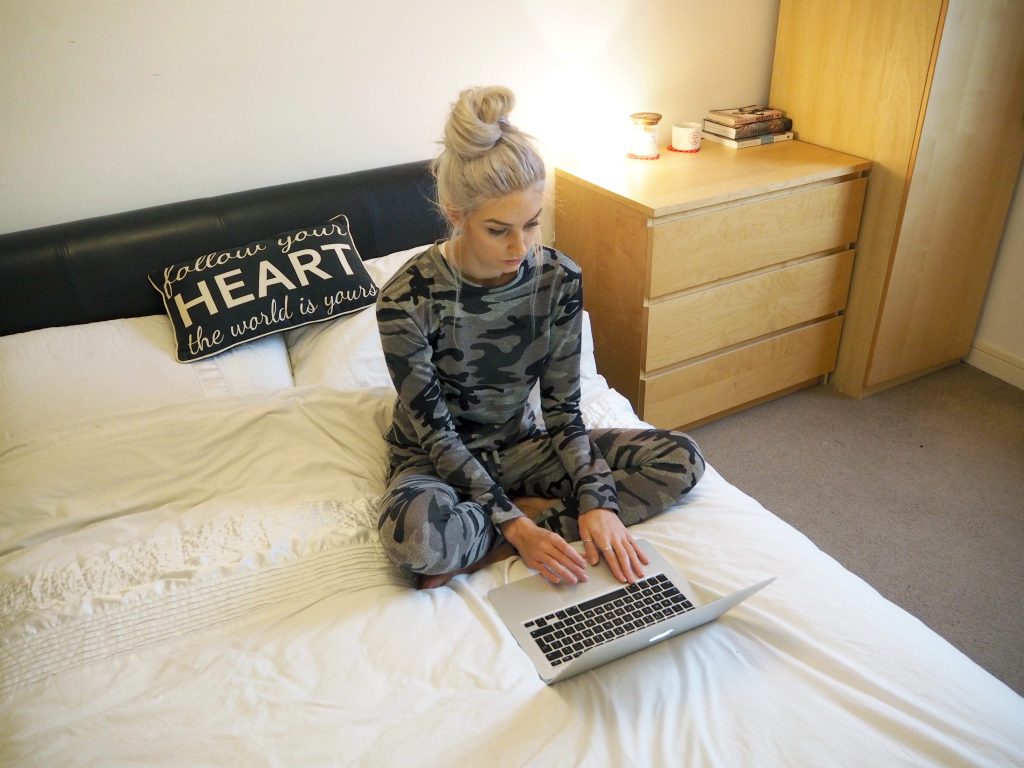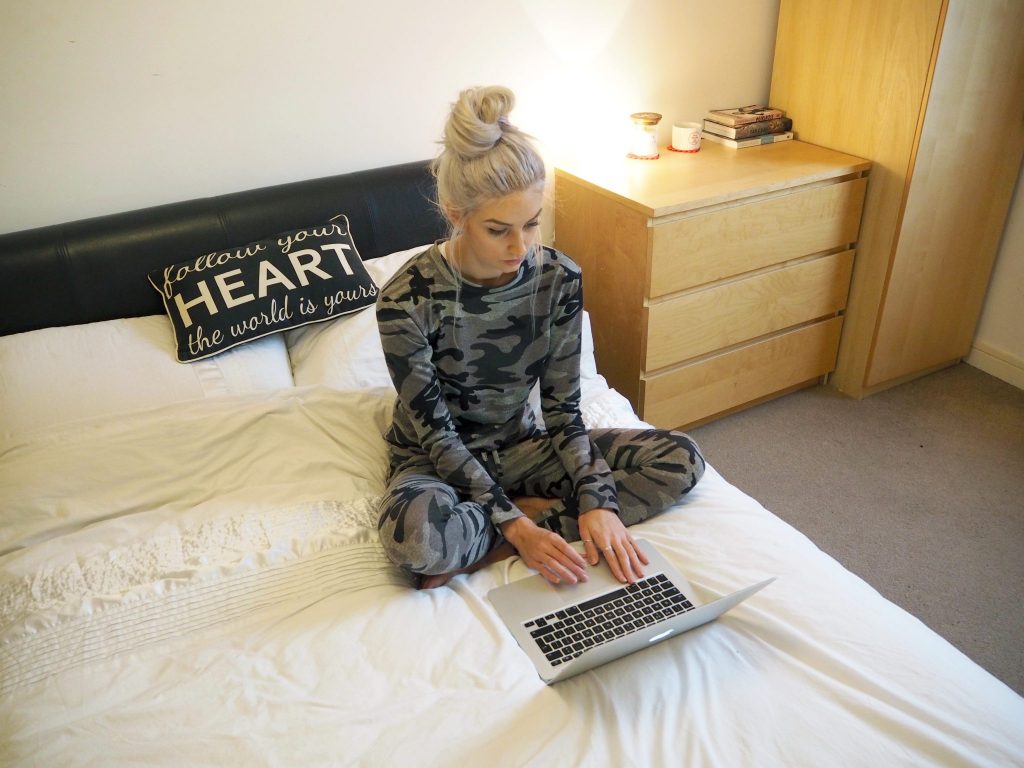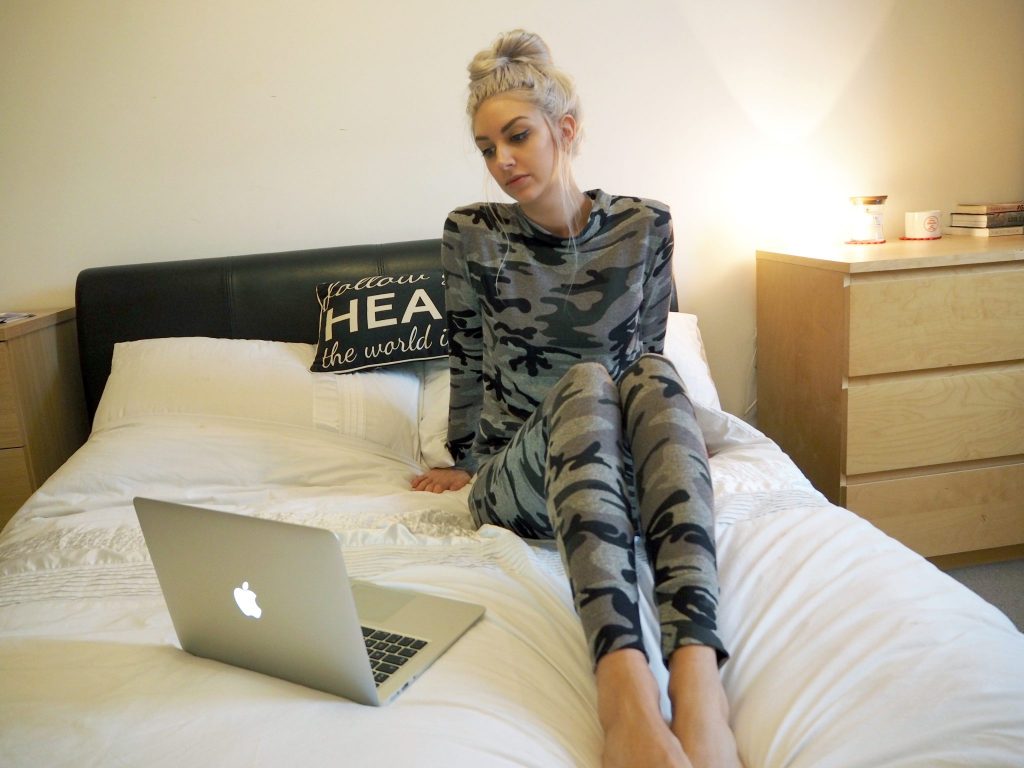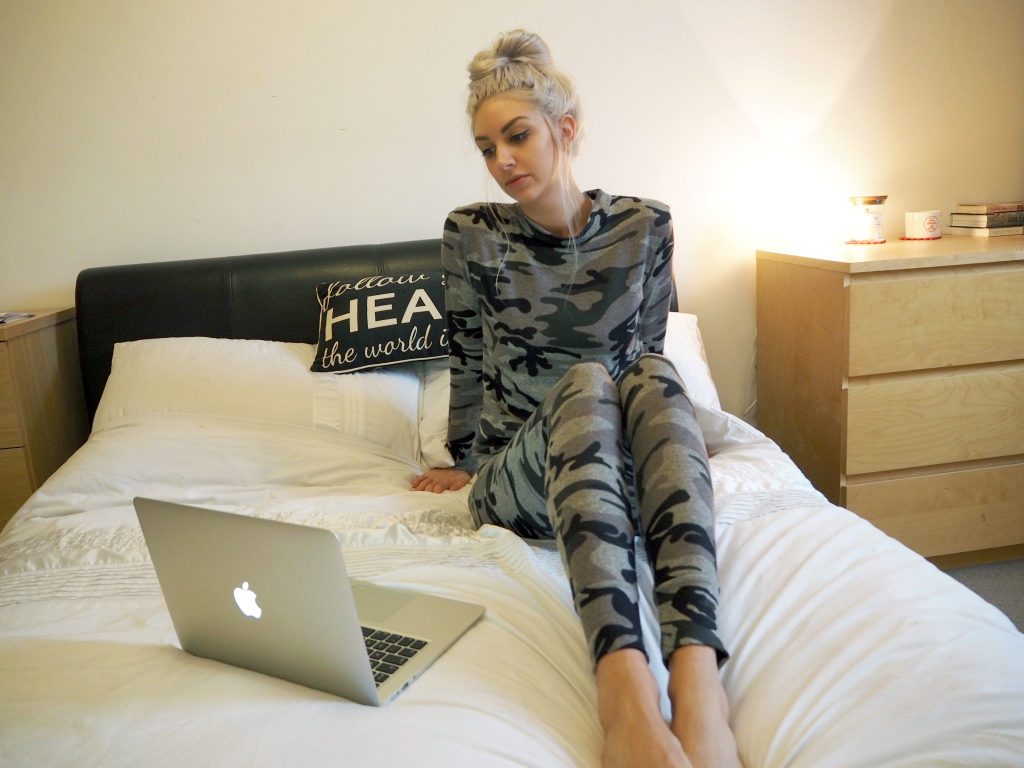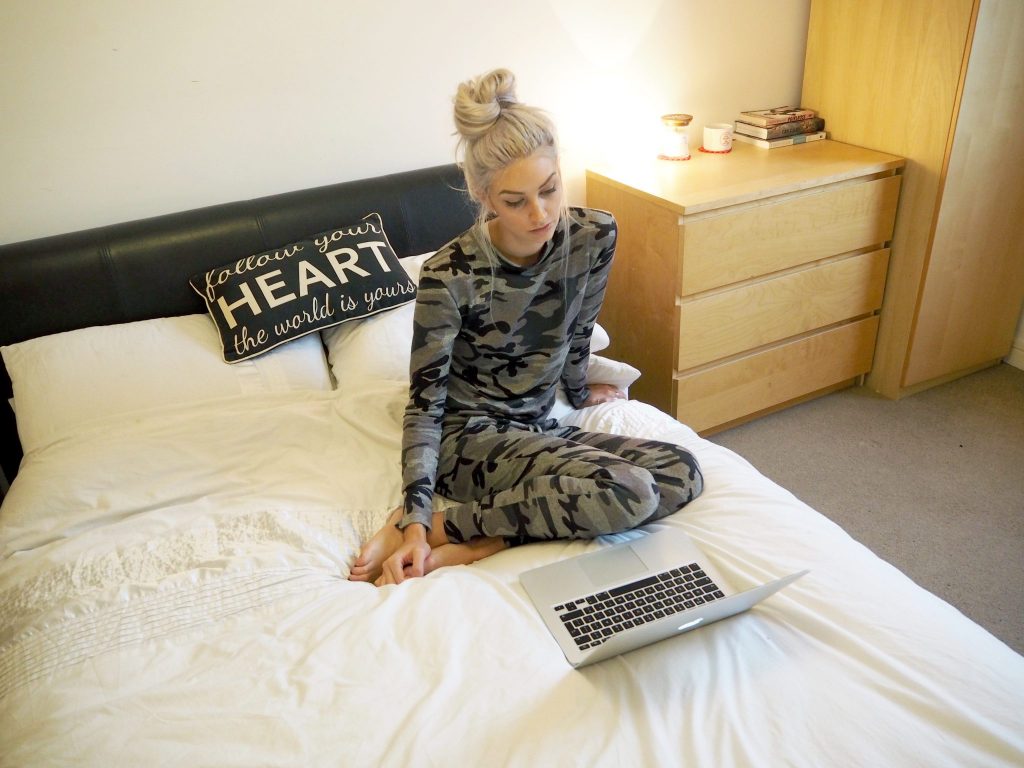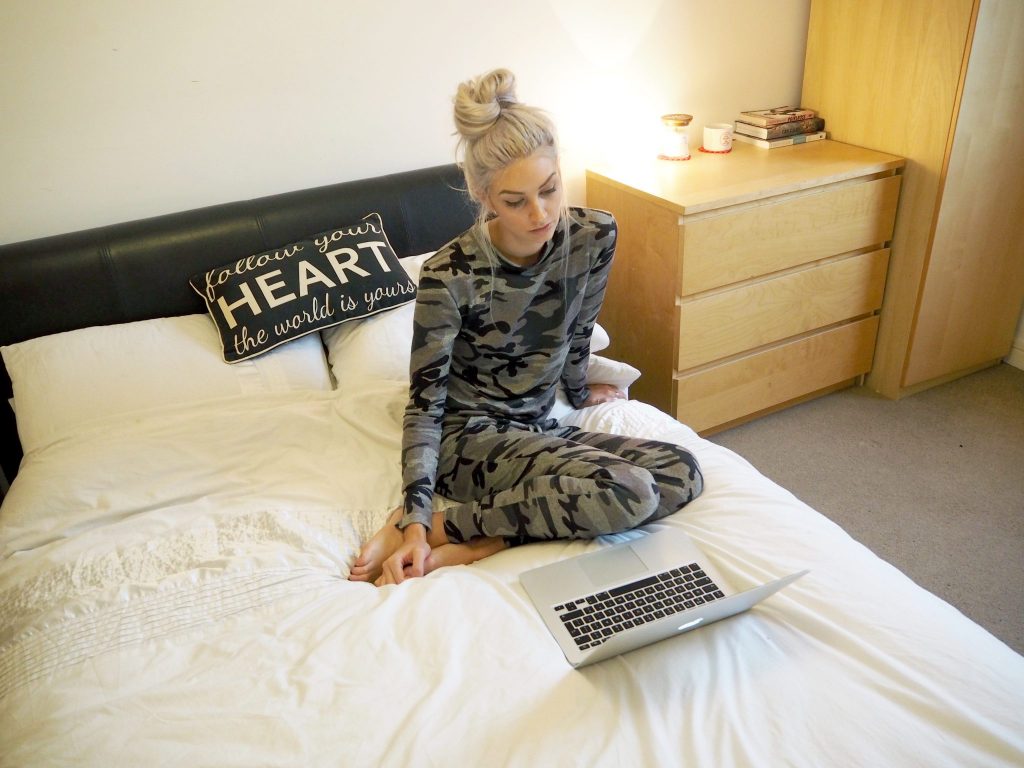 Perfect for lounging both in and out of the house; these loungewear sets have definitely become one my wardrobe staples. They are super easy to throw on after work or at the weekends, and so comfortable to wear. This is always my outfit of choice for when I am sat at home blogging, watching shows and relaxing with Jay, or just nipping out to do an errand.
Do you have any awesome loungewear sets? What's your favourite comfy outfit?
LL x