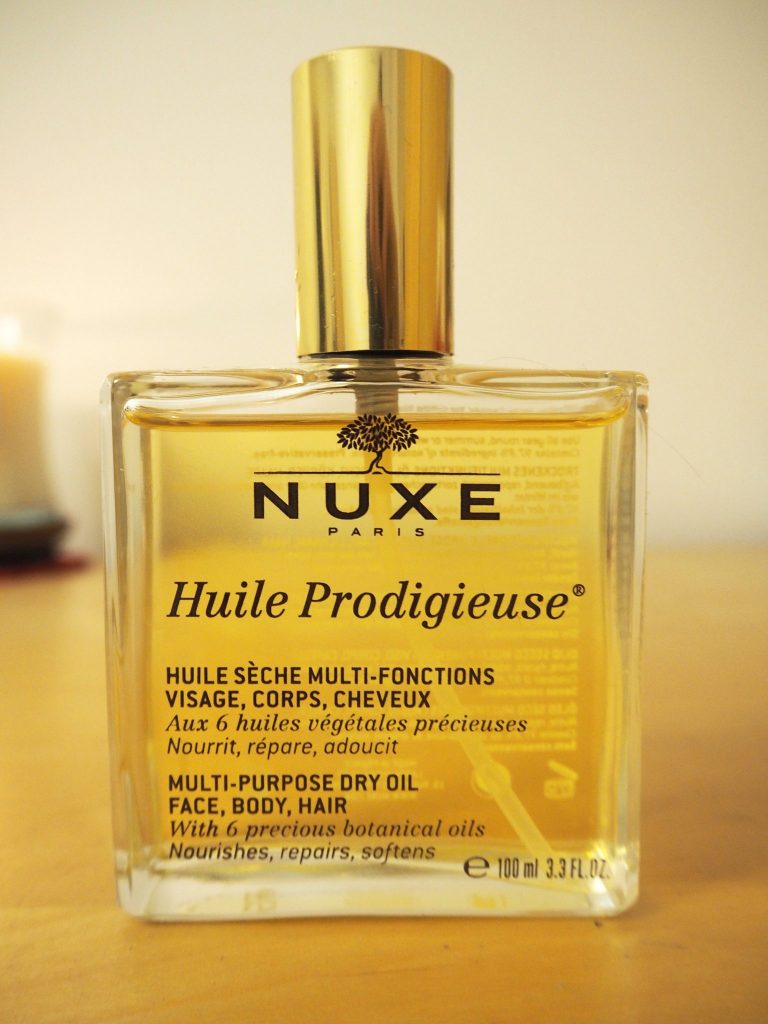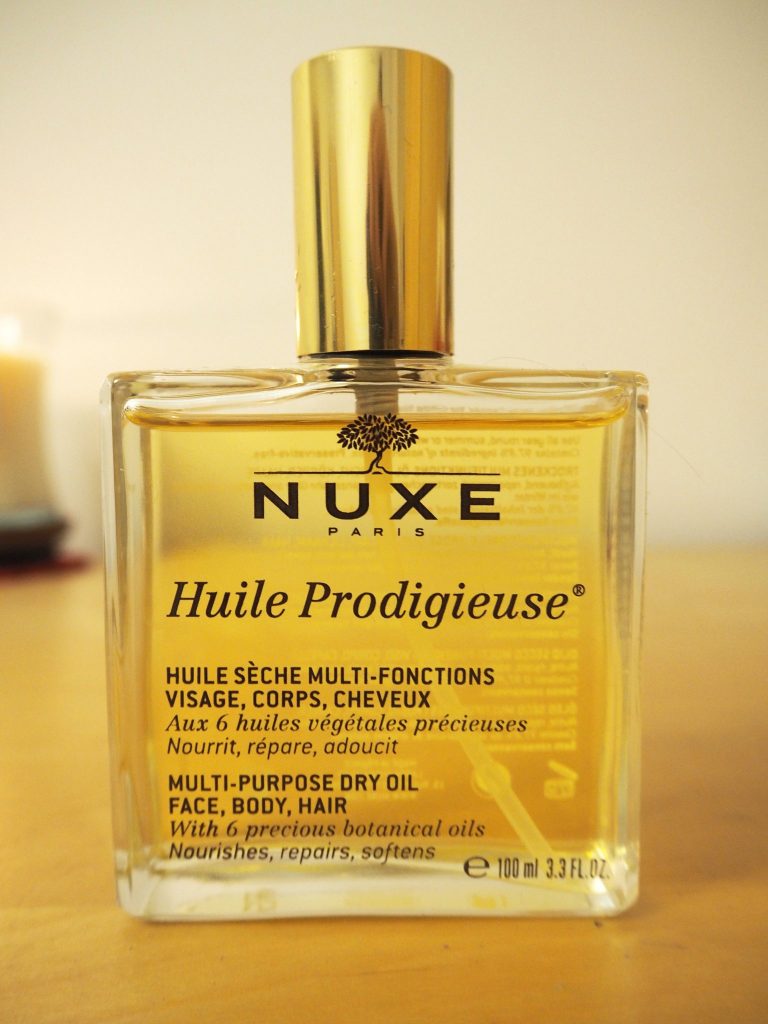 Nuxe Huile Prodigieuse – I am a convert.

A nourishing dry oil designed to condition and replenish skin and hair; this product quickly became a cult favourite, and I can totally see why.
I have never been someone who picks up an oil over a cream based moisturiser, especially when I can sometimes get oily areas on my skin, the last thing I think of is grabbing a face and body oil, despite the fact that oil actually combats oil.
This glorious product from French skincare brand Nuxe has however, completely changed my outlook on oils. It is a unique dry oil spray, formulated with six precious botanical oils to nourish, repair and soften. Products that can be used for multiple purposes are always great to have on your beauty cabinet, and this one ticks all the boxes. Suitable for face, body and hair, this restorative oil smooths skin, hydrates hair and can even be added to your bath.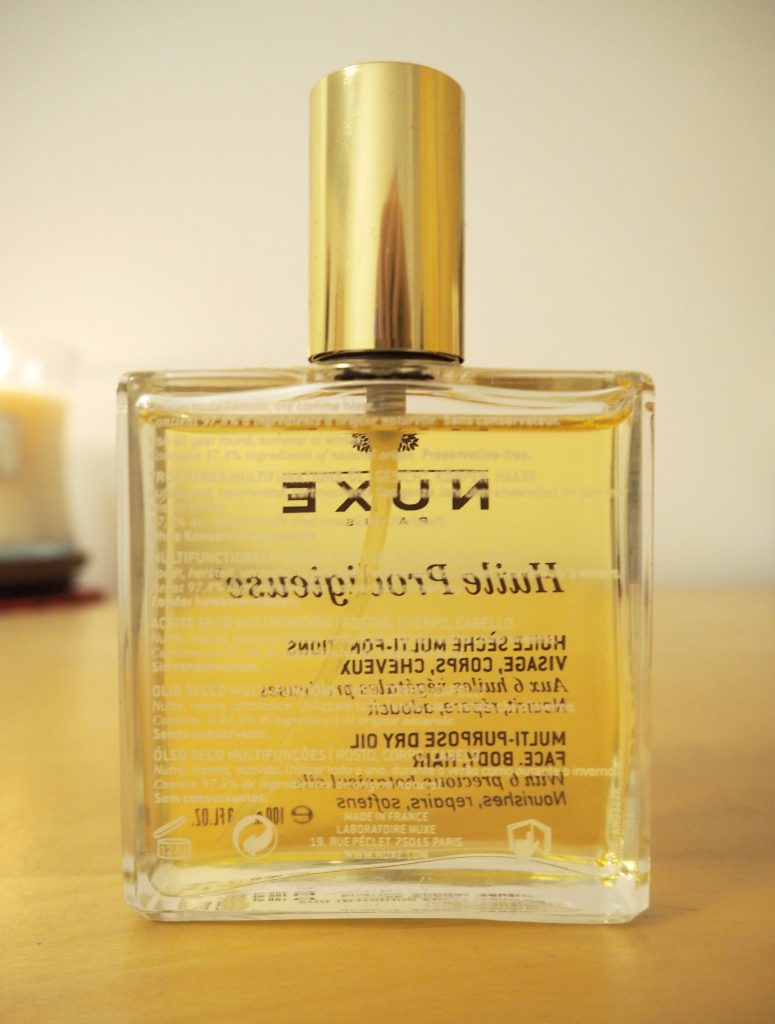 This product has such a luxurious character; the gold hardware, the glass bottle and of course that heavenly smell. The smell is quite floral but not too sweet, and the liquid itself is so smoothing and hydrating. My favourite thing about Huile Prodigieuse is that it consists of 97.8% natural ingredients, so it's packed with goodness.
To use, I tend to spritz it onto my body or through the ends of my hair after a shower, or apply to my face at night time. The dry oil is absorbed into the skin, nourishing and conditioning, without leaving behind any greasiness and locking in hydration. I was worried that the oil would leave my hair looking wet or greasy, but I simply apply it to the dry and damaged ends, brush it through, and my hair is left feeling soft with a healthy shine.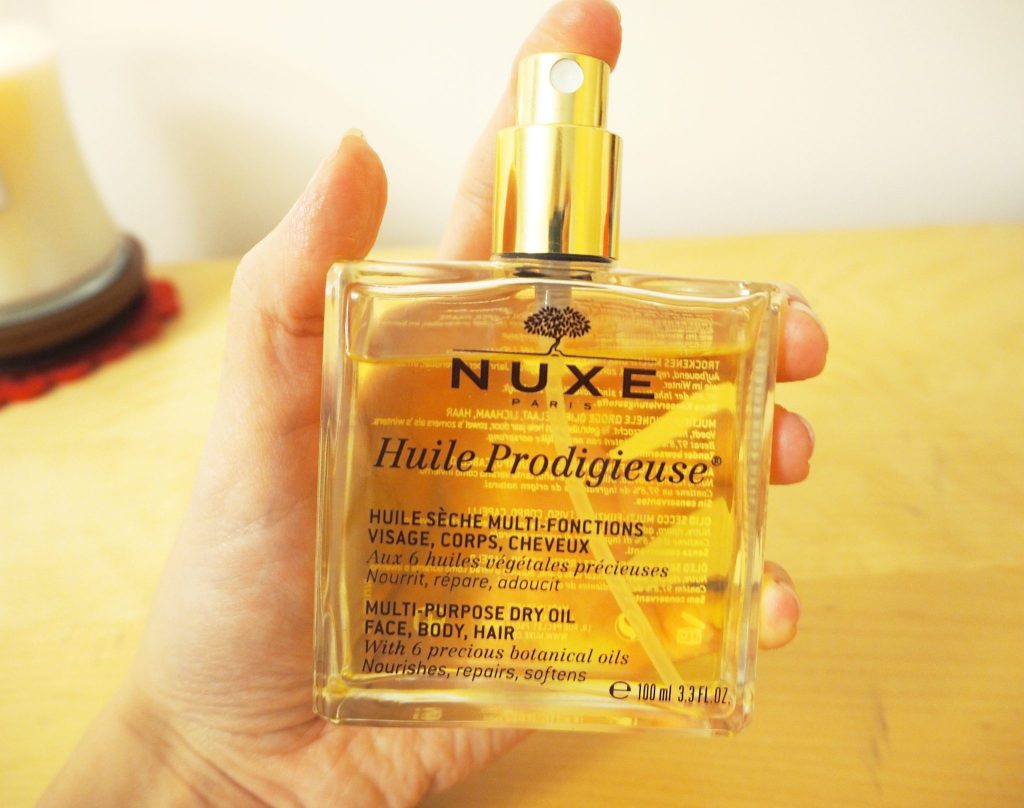 So with the £28 price tag for 100ml – is it worth it?
Yep.
I am a convert to oils after trying out this beauty. A little goes a long way in terms of application, and with such a high quality product packed full of natural goodness, what else would you want to be putting onto your skin? It's a great multi-tasker to rejuvenate skin, face and hair, with the bonus of a delicious scent.
The only little negative I could possibly think of is that if you are using your hands to apply the oil, the combination of oily hands and the glass bottle aren't ideal – it get's very slippery! Other than that, this is one awesome product.
Get it here – Nuxe Huile Prodigieuse
Have you tried this oil? Are there any other great oils I should try next?
LL x