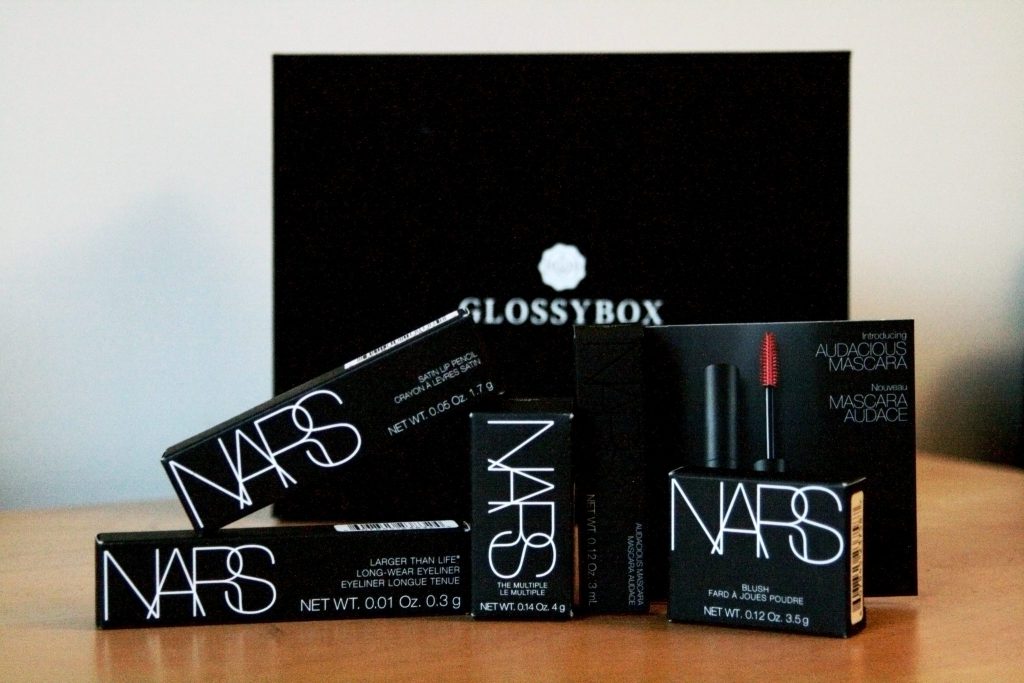 As a monthly Birchbox subscriber, and someone who has dabbled in a few beauty subscription boxes, I was so intrigued when I saw that the popular Glossybox were doing collaboration with NARS. I am ashamed to say that prior to this I had actually never purchased a NARS product, despite having so many of their products on my ever-growing wishlist. However, it would appear that this collaboration box was here to change that. I saw that the box was a limited edition, and immediately signed myself up for pre-sale to make sure I didn't miss it.
When the launch day came I eagerly awaited the 9am release time and had the stressful and urgent scramble of entering my details as quickly as possible without making any mistakes, to ensure I got my hands on the beautiful box. I got my confirmation through and let out a sigh of relief, later hearing that the box completely sold out in around 30 minutes, which of course made me even more eager to receive this highly sought after collaboration.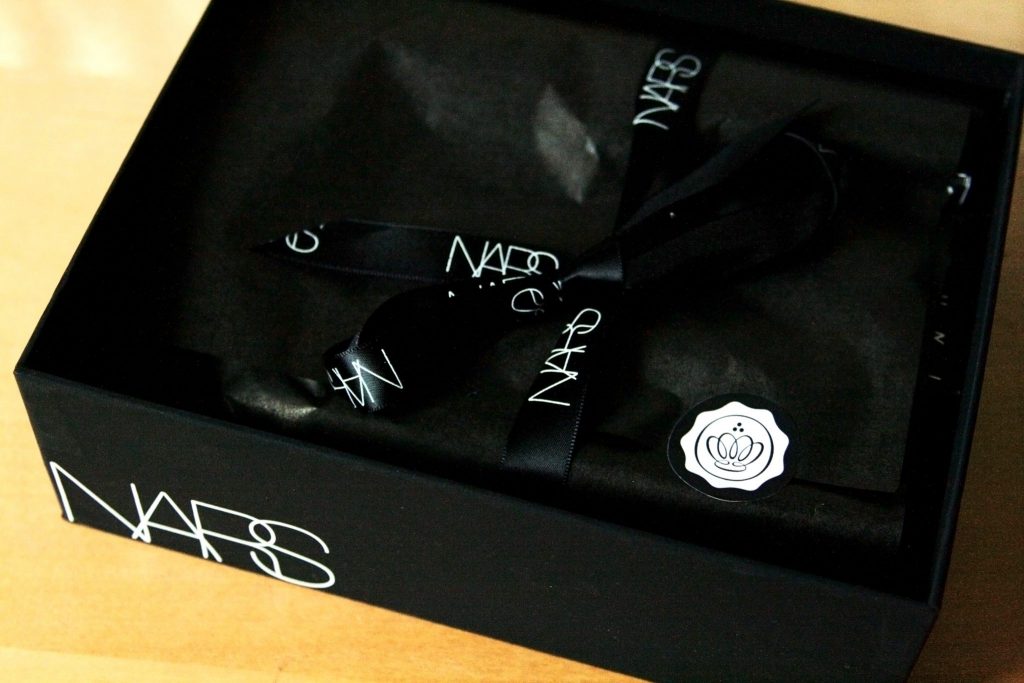 After waiting with anticipation, my NARS Glossybox arrived not even a couple of weeks later. I tore straight into it revealing the signature NARS matte black packaging beneath.The box was so beautifully presented – the contents wrapped neatly in tissue paper with the signature Glossybox logo sticker holding everything in place. I almost didn't want to open it as it looked so luxurious. I carefully unwrapped the contents and inspected every item – loving each more than the last.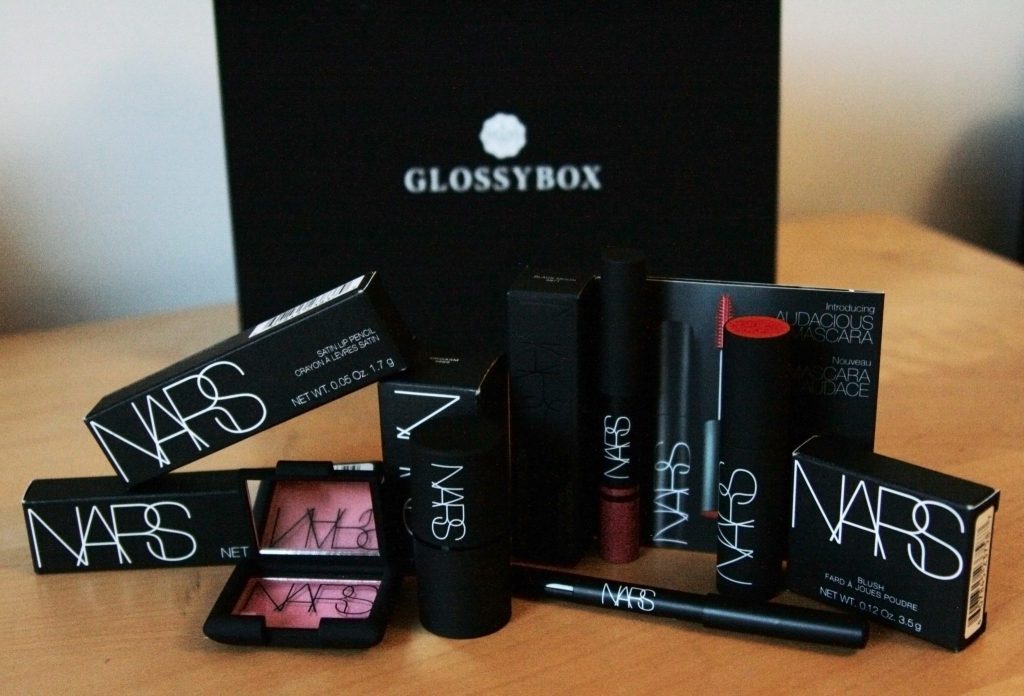 The box was £30 for Glossybox subscribers and £35 for non-subscribers, including five good sized miniatures; a mixture of cult classics and newly launched products: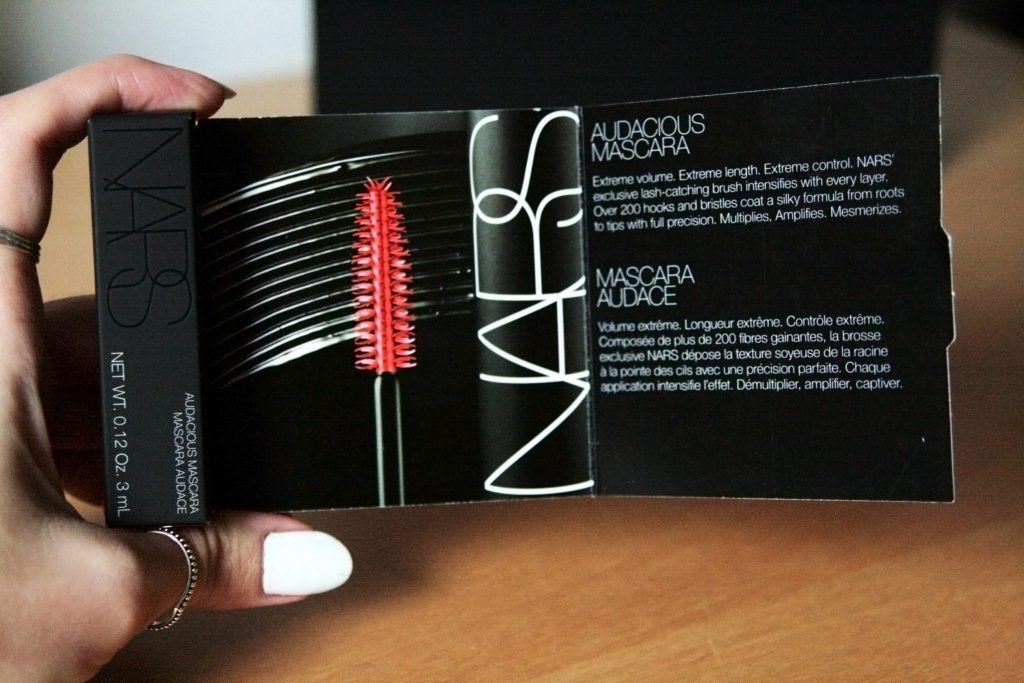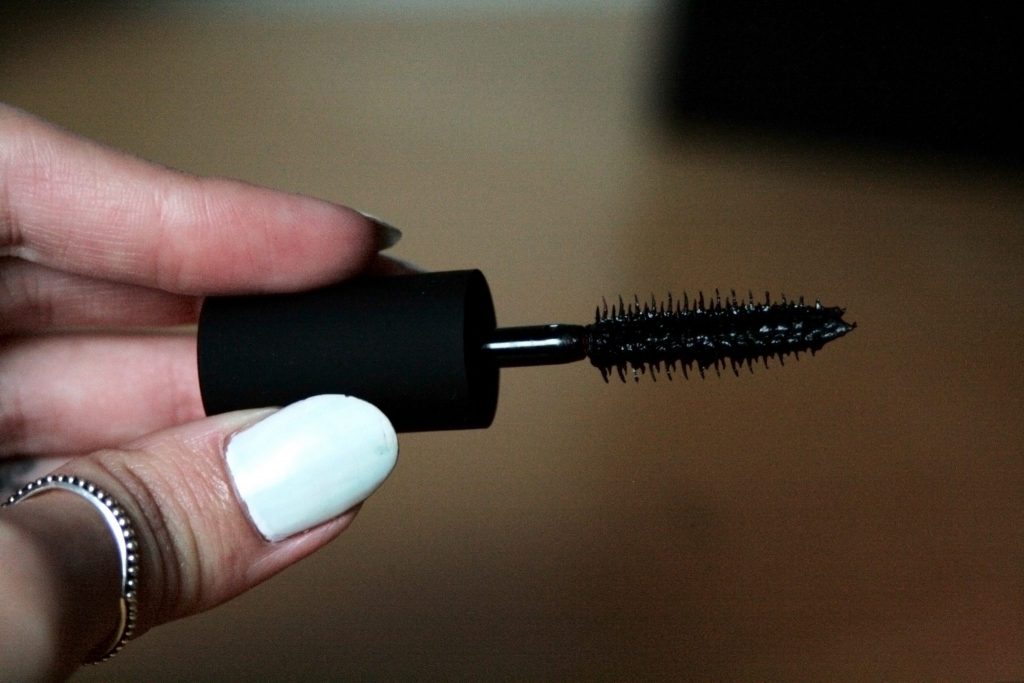 Audacious Mascara in Black Moon
Mascaras are one of my favourite items to receive in beauty boxes. For one, they are the perfect size for popping in your makeup bag for a holiday or a weekend away. Mainly though, I just don't feel comfortable splashing out £20 on a mascara I have never used before only to regret not re-purchasing my regular. This one however, I adore. I will 100% be repurchasing this next time I'm out of mascara. The hot orange silicone brush actually has lengthening hooks, which separate lashes perfectly and apply an ideal amount of product in a rich satin black. Audacious Mascara is also designed to be buildable, adding more volume as you apply coats.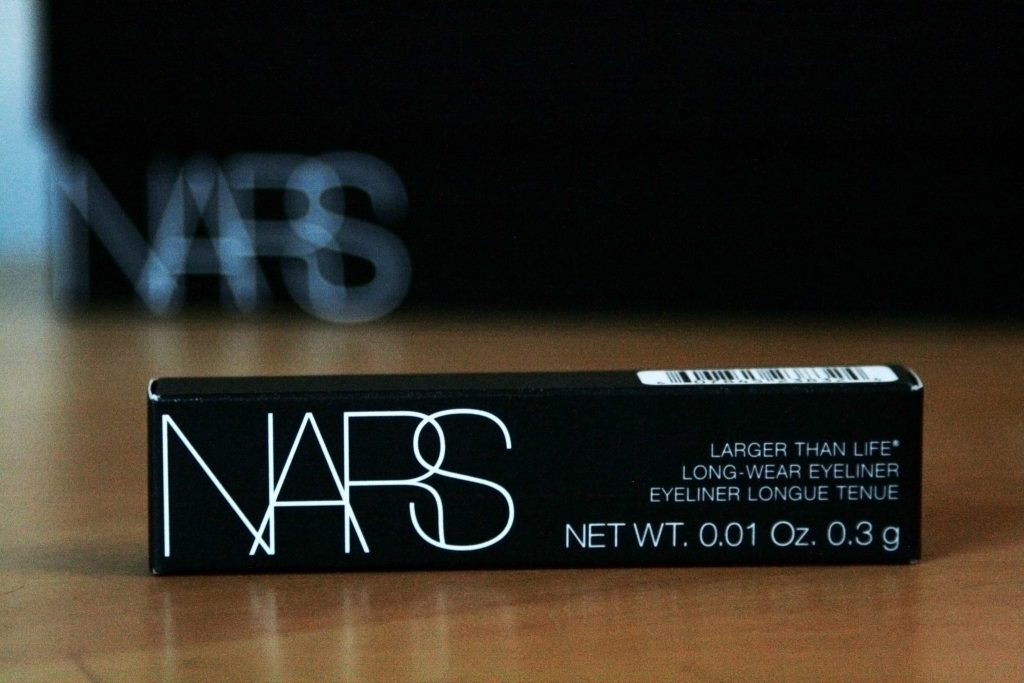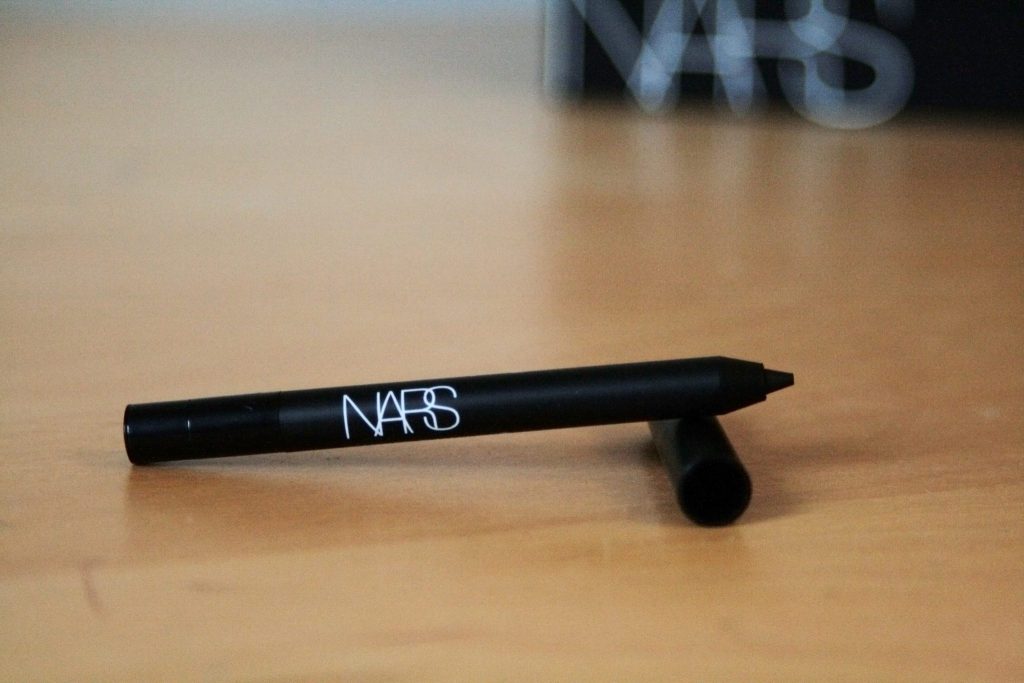 Larger than Life Eyeliner in Via Veneto
This is probably the item from my box that I use the least. I haven't touched pencil eyeliner since college and have only recently started experimenting more with eye makeup. I always thought wearing eyeliner on the lash line as well as the lid looked a little OTT on me, so my daily go-to is liquid winged liner and mascara. This however, is perfect for creating a smoky eye look, and it's great for using it on the upper lash line to give more definition to the eyelid. The formula is perfect, as with all of the other products; great colour, easy to apply and doesn't smudge or print onto my lower lash line if I am just wearing it at the top.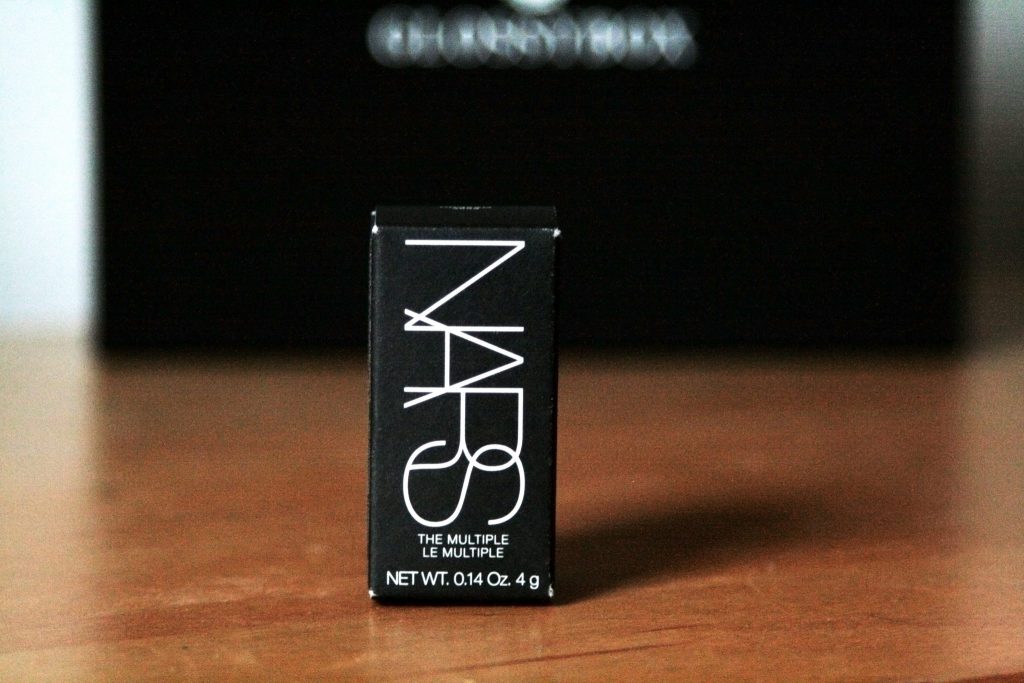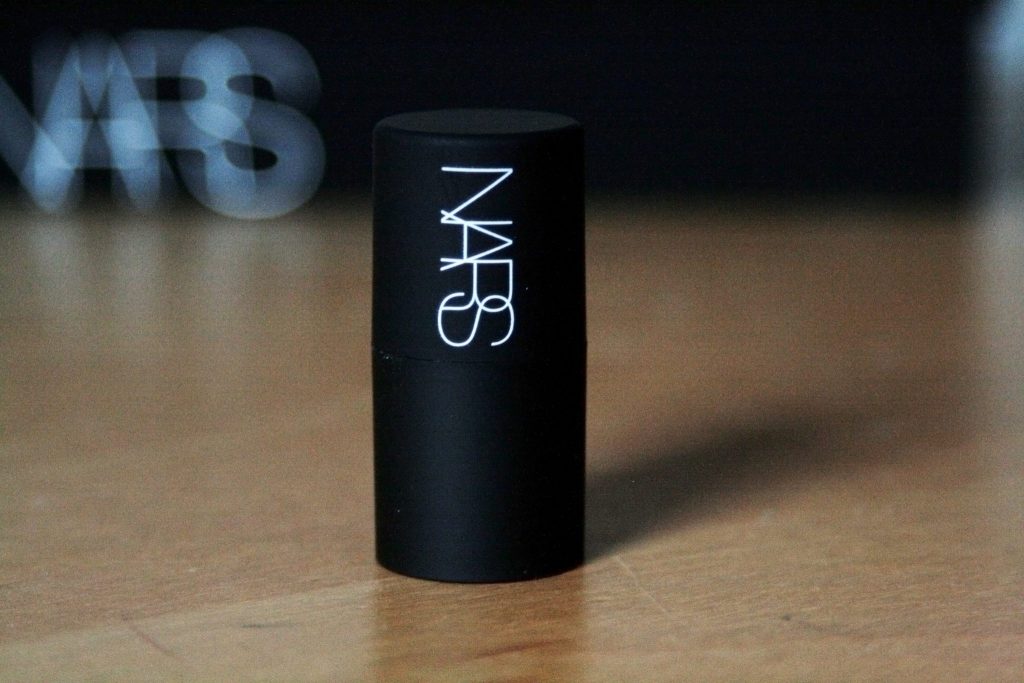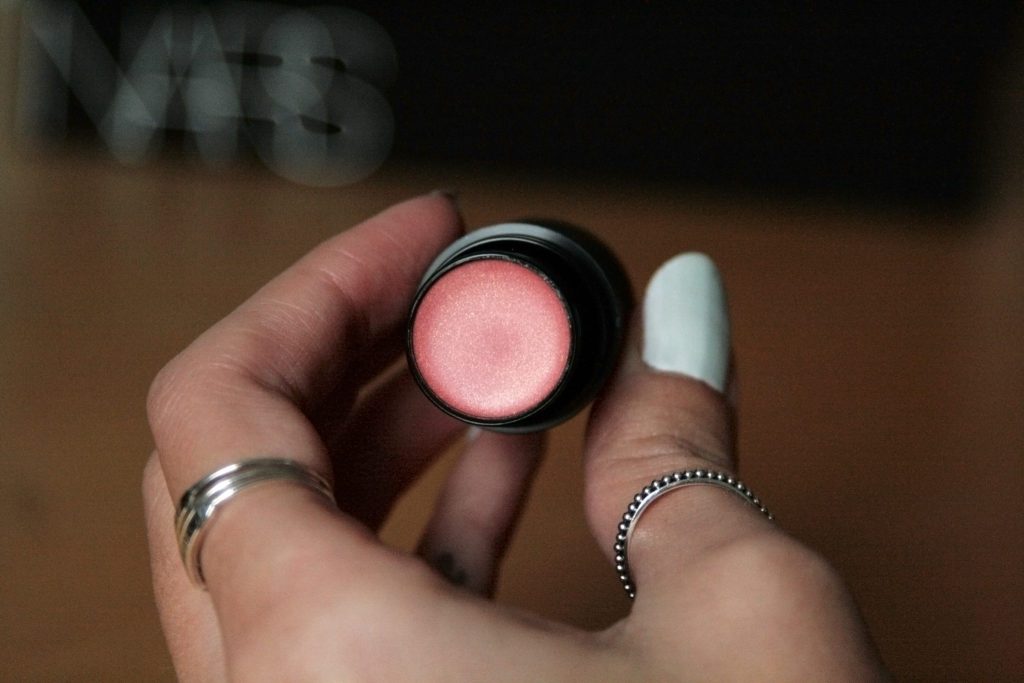 The Multiple in Orgasm
I always seem to avoid multi-purpose products like this one; I don't know why but I just get this feeling that the quality could be compromised as it has to be made suitable for multiple features. Saying that, the Nars Multiple has 100% changed my mind. First off, it is enriched with Vitamin E and acai oil, and I love it when makeup has beneficial ingredients like this. The formula is amazing; super creamy and blendable, and it glides on the skin leaving a beautiful sheer glow. The colour is a perfect rose gold and makes it effortless to create shimmering accents and luminous highlights.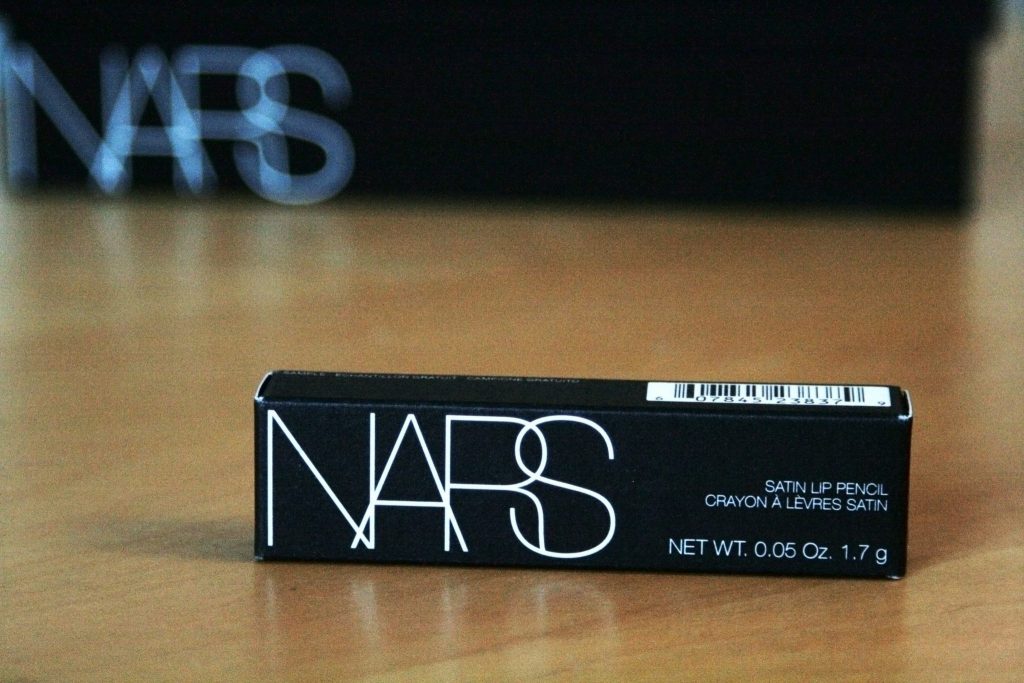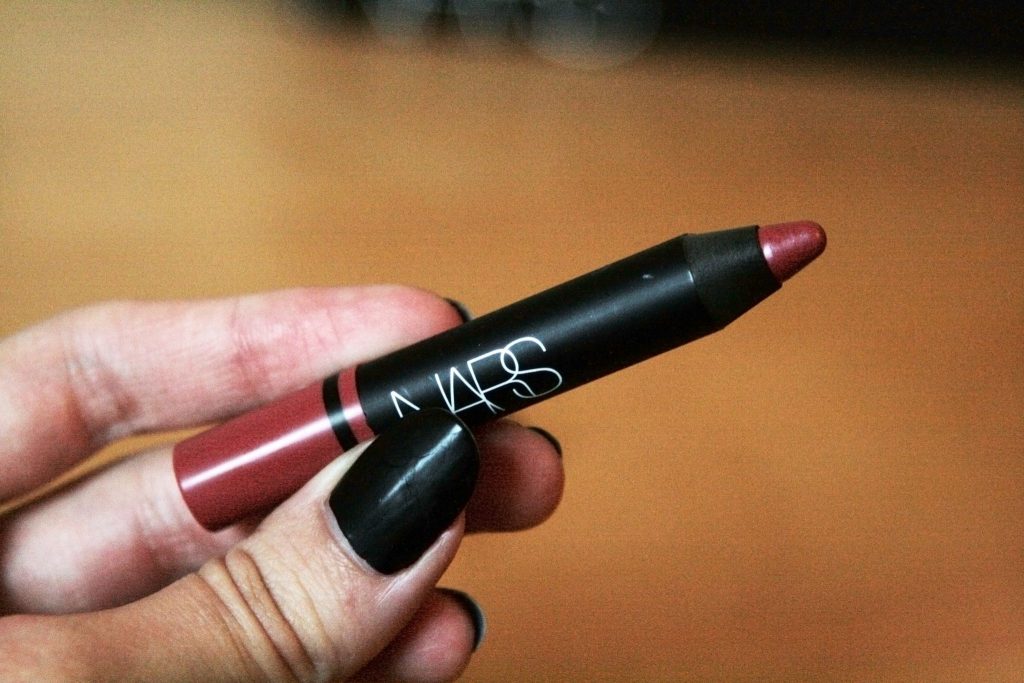 Satin Lip Pencil in Rikugien
I usually tend to go for a matte lip so it's great to try out something different for a change, especially something that I wouldn't purchase unless I had tested it. The colour is just beautiful, a very subtle dusty rose with a satin shimmer. When looking into the range of Nars Satin lip pencils online, I found that they are named after parks and gardens around the world – which made me like it even more! The formula is gorgeously creamy and feels moisturising and very easy wearing. The only downside I could possibly think of is that the pencil isn't a twist up, so you do lose some product when sharpening.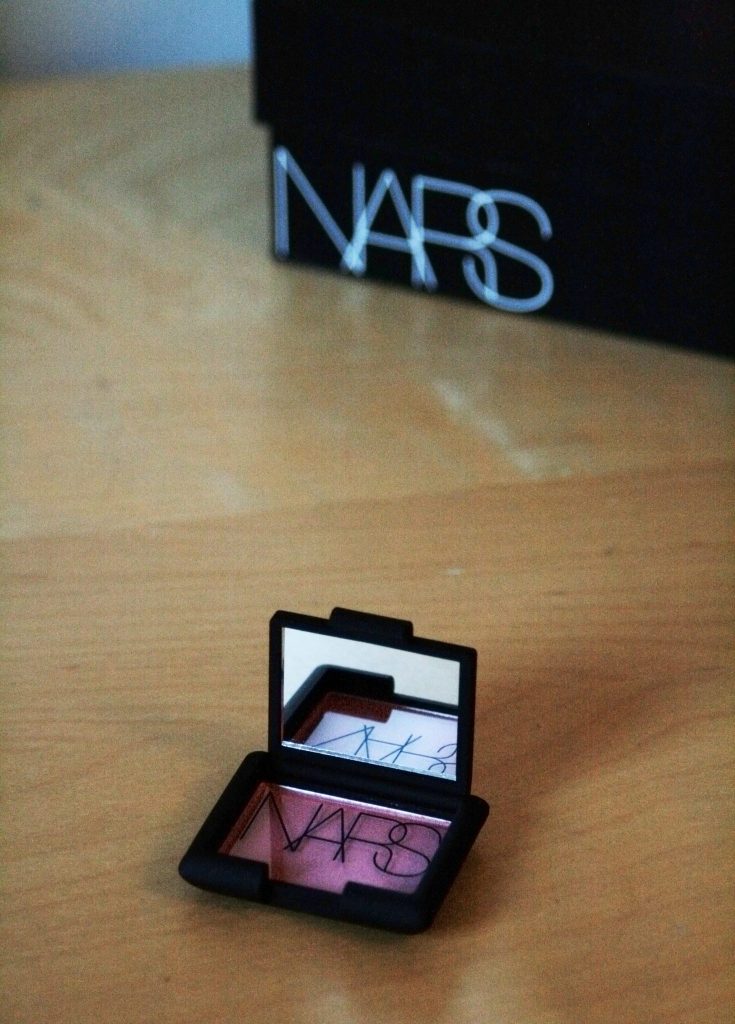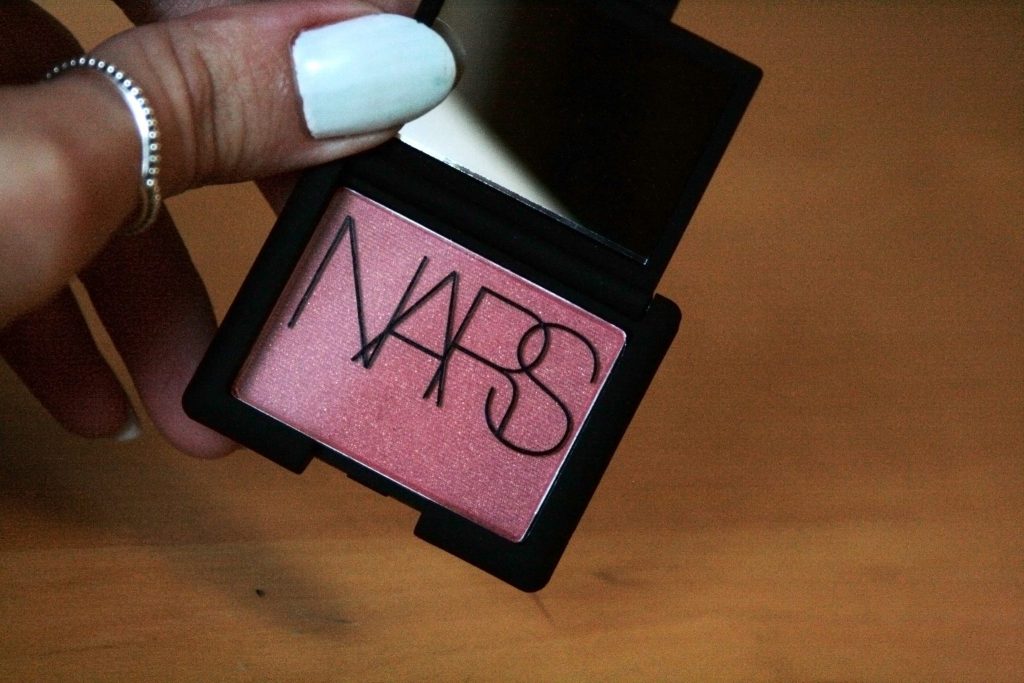 Blush in Orgasm
Last but never least – the cult favourite Orgasm Blush. Probably my favourite item in this box, mainly because I have been so close to buying it a few times but decided to save it for my Christmas list. As soon as you lay eyes on it, it becomes obvious why this is one of the most talked about blushes on the market. A beautiful rosy pink colour with a warm, golden shimmer running through it. The pigment is perfect and it applies like a dream. I am already certain this is going to be my new go-to and favourite blush, especially for special occasions.
So.. was it worth the £30 – £35 price tag?
100%.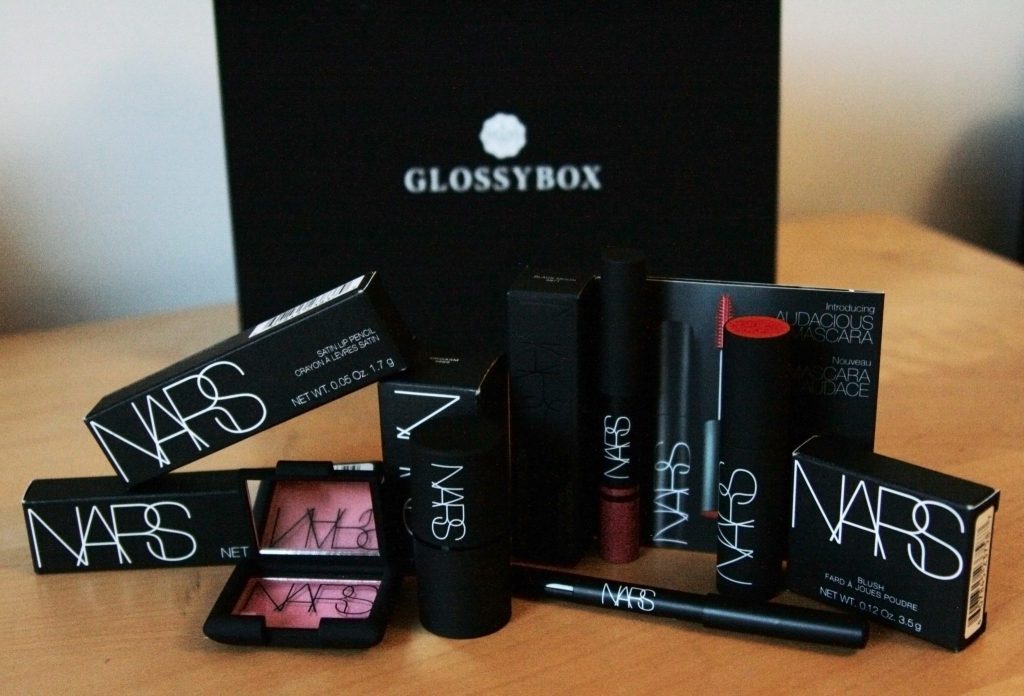 The products are a great size and this is the perfect way to introduce Nars to those who have never tried it, as well as give your travel makeup bag a luxurious makeover. It's also ideal for Nars fans who are looking to try a few different products and colours. The range of colours in the box are perfectly considered, and in my opinion are tones that will suit everyone.
I think it's safe to say this definitely won't be my last NARS purchase, and I will be repurchasing some of my favourites from this box.
What is your fave NARS product?
LL x