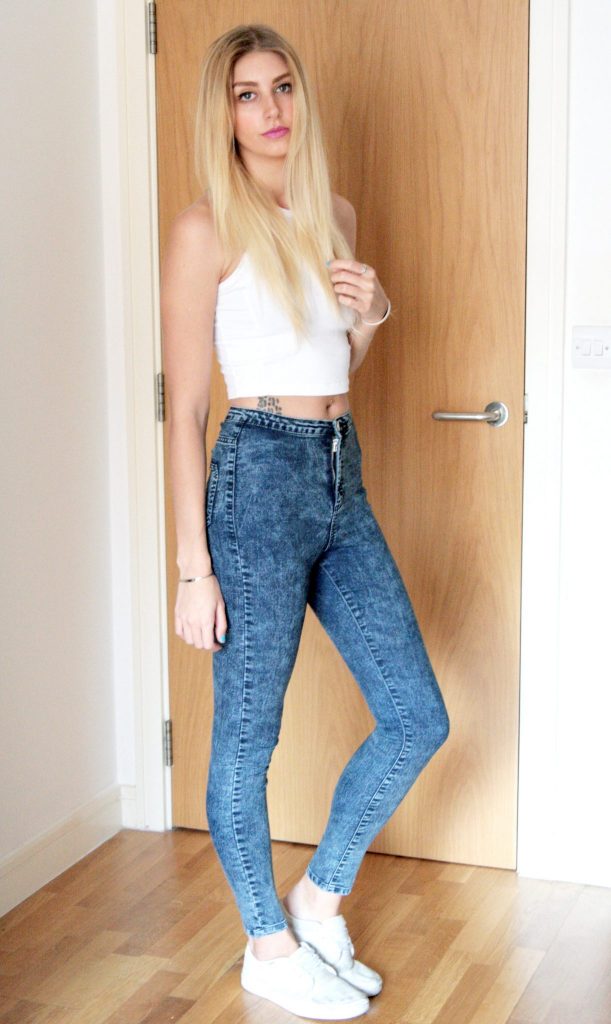 You can't go wrong with blue jeans & a white tee.
Cropped Vest – Miss Selfridge
High Waisted Jeans – Primark
White Pumps – Vans
Quite a basic post, but one of my go to easy outfits that I wear most of the time, but gives a range of different looks depending on the jean and style of tee. Always a great go to for me; easy to throw together and an understated look.
This outfit, with high-waisted jeans and a crop is perfect for a day-to-night outfit; dress down with pumps and an oversized bag, then dressed up with a change to some heels and a clutch for evening cocktails.
What is your wardrobe staple?
LL x