London Bars
London is an amazing place where you will find a tonne of bars for any event. Whether it be a boozy brunch, a catch up with some friends, or a full blown night out; London has it all. If you are visiting London and looking for the perfect place for your night out, try some of these bars and you won't be disappointed!
Opium
Opium is a great place to have a night out. It has a theme that reflects 1920s Shanghai with a slight twist of modernity. Opium comprises three bars that are spread across two floors and is the perfect place for an evening of cocktails. It also has a Dim Sum parlour and serves delicious cuisines to line your stomach! Some of the house specials include Chinese dumplings.
The dress code here is strictly enforced. You must have a proper shirt and shoes to get in so make sure you plan ahead for this one.
The address to this joint is 15-16, Gerrard Street, W1D 6JE.
Looking Glass Cocktail Club
The Looking Glass cocktail club is a stylish joint right on the edge of Shoreditch. It's interior décor was of course inspired by the fantasies of Lewis Caroll and his book. The Looking Glass club is beautifully decorated with vintage lamps and Louis XVI chairs, and has such a cool, rich vintage look. Their bartenders are highly skilled in producing world-class cocktails that will leave your taste buds yearning for more.
The dress code is not strictly enforced but make sure you look dashing to gain entry!
You can find them at 49 Hackney Road, E2 7NX.
Callooh Callay
The club's name is also inspired by Lewis Carroll, and is derived from a line in 'Jabberwocky.' Calloh Callay is an Alice in Wonderland-themed bar with some of the most exquisite cocktails. The interior boasts vintage lights, bright colours, and gilded mirrors. This club actually has three bars: the Front bar, Back bar, and the Member's only Jubjub bar. Some of the cocktails include the 'Gorilla Panic' and 'Saint Hellier', and they all come in at reasonable prices which is a bonus!
You can find this club at 65 Rivington Street, Shoreditch, EC2A 3AY.
CellarDoor
The CellarDoor bar is an intimate hidden joint located underneath Aldwych. This club actually sits in an underground space that used to be a public toilet but was transformed into this beautiful venue! Additionally, this club is converted to a cinema on Sundays where you can see cult movies and comedy films. There is also a live pianist during the weekends.
The Cellardoor is located at Wellington Street, WC2E 7DN.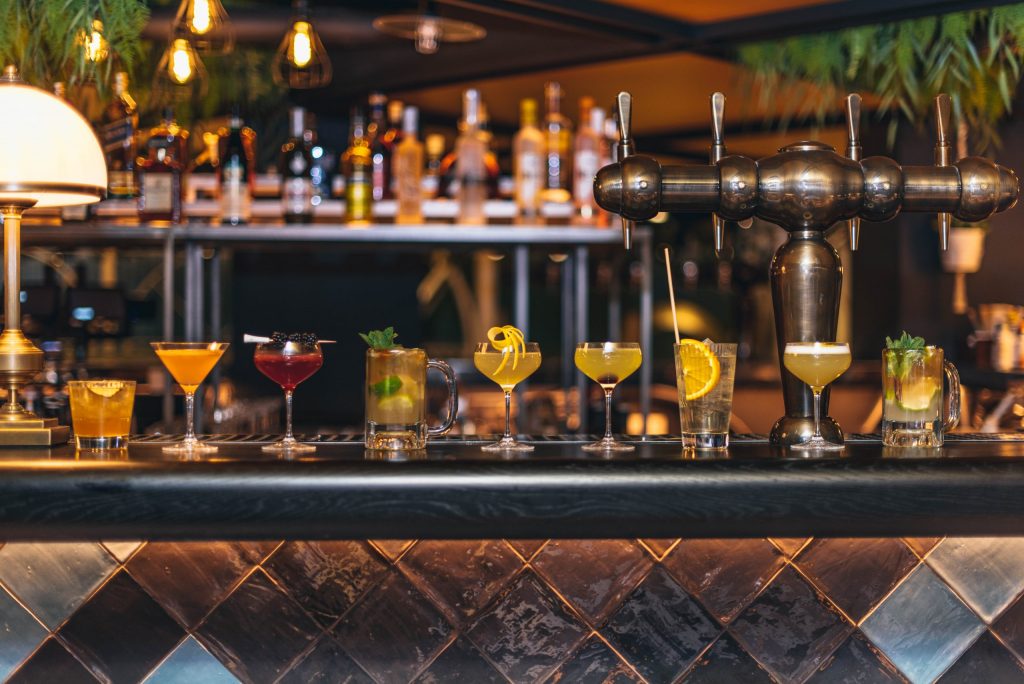 Crazy Golf at Swingers
The Crazy Golf venue is one of the most unique in London. The bar located at the Swingers venue has a range of traditional drinks and even better cocktails. They also serve street food and even have their own merchandise if you're really feeling the vibe!
Swingers City, 8 Brown's Buildings, EC3A 8AL
London really comes to live in the evening and is a really great city to experience. If you do get the opportunity, make sure you embrace it and visit one of these clubs.
LL x
*This is a contributed post. As ever, all opinions are my own.