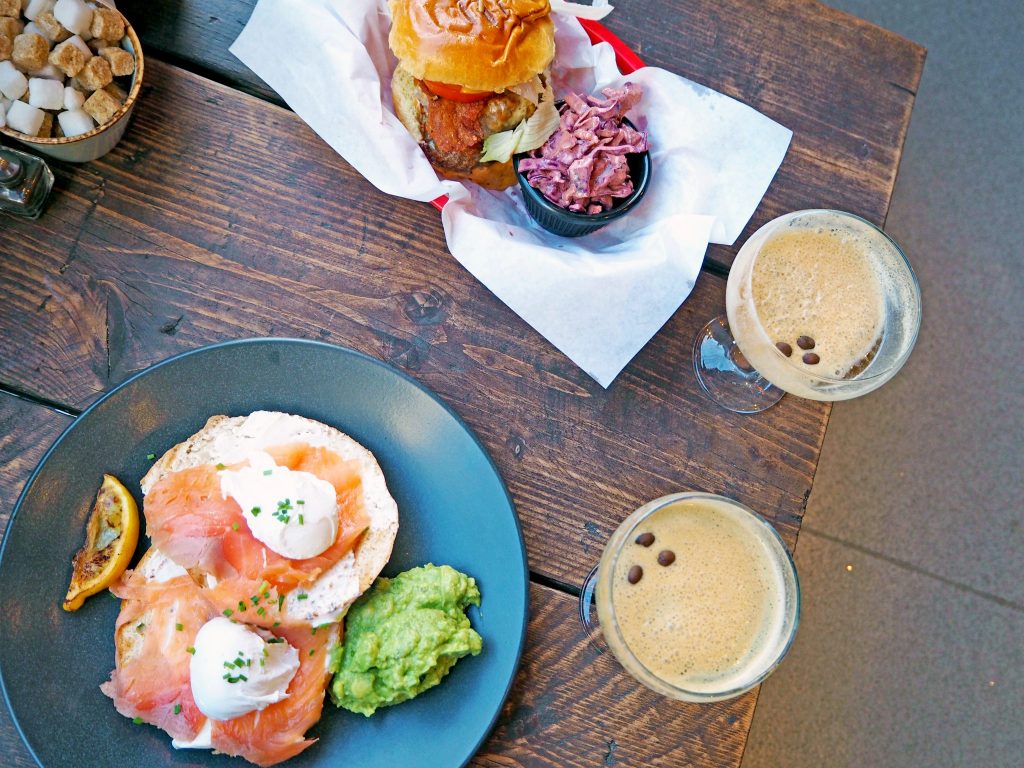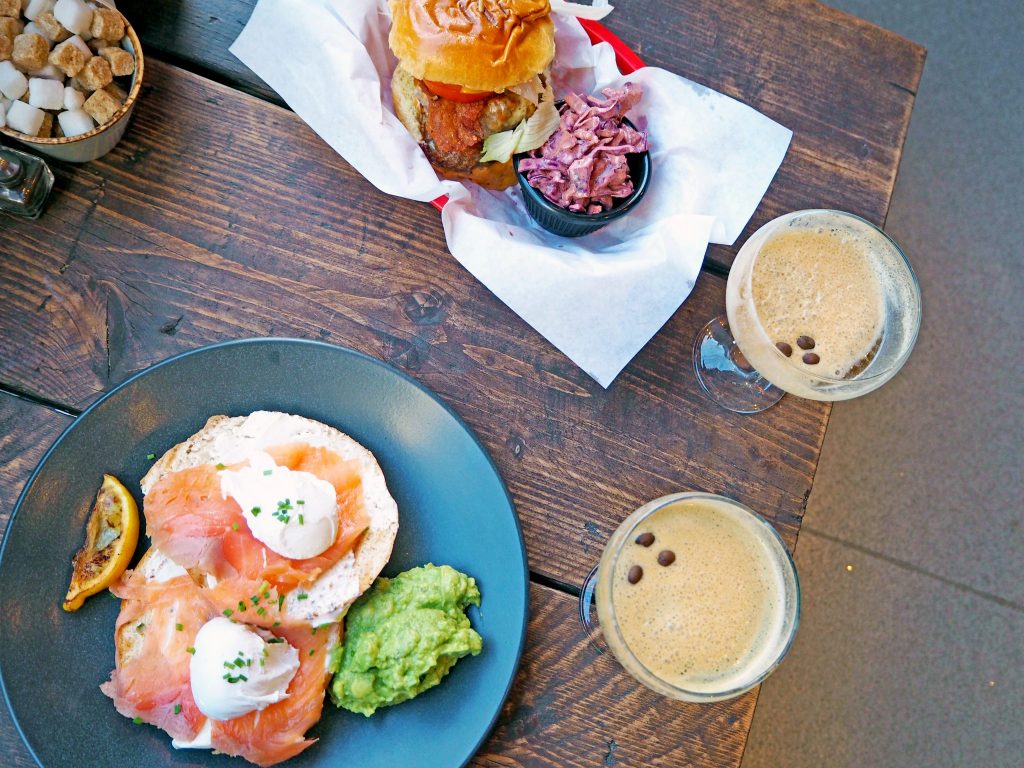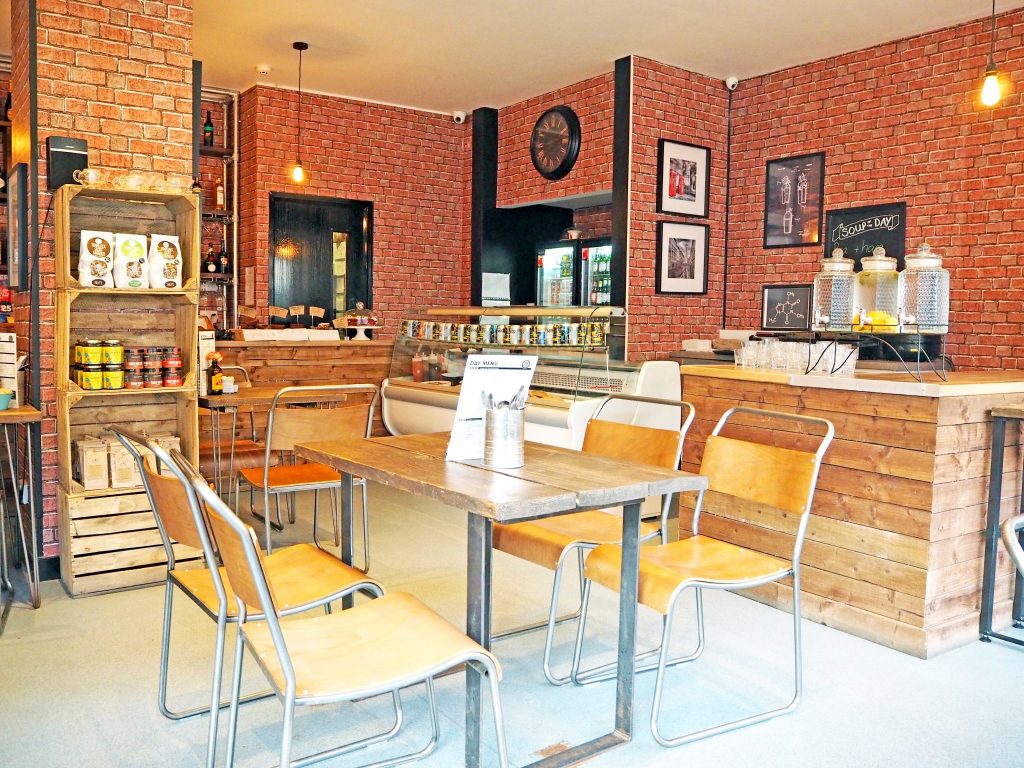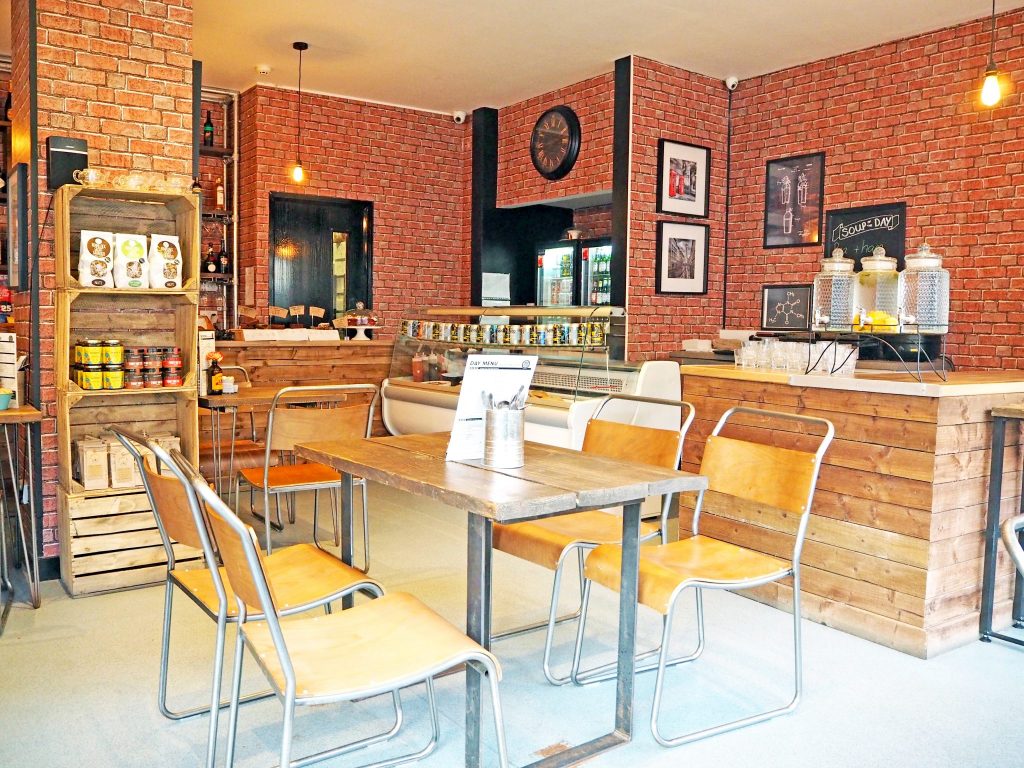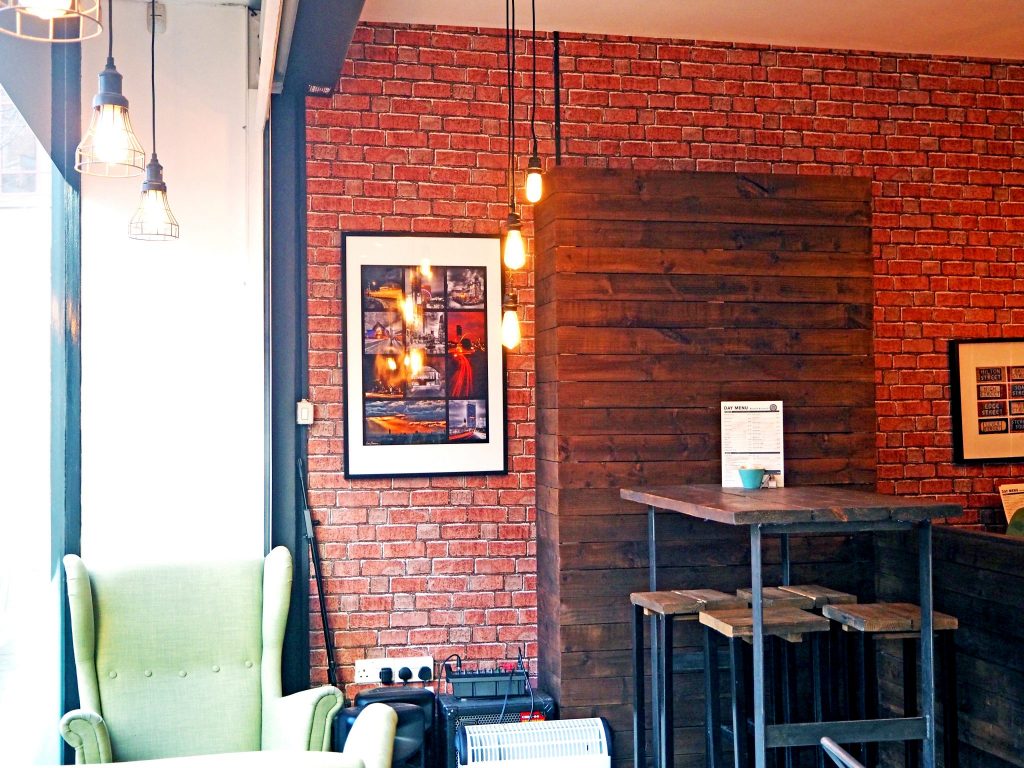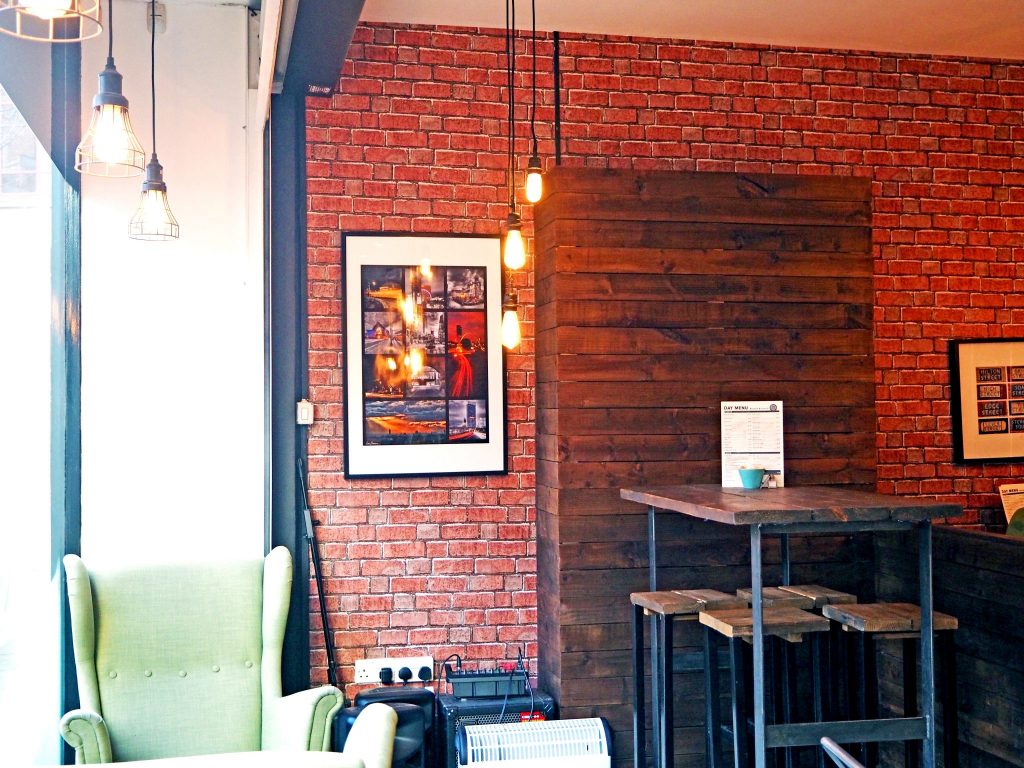 I'm pretty sure brunching at the weekend is more popular than going out for dinner or drinks now (although I still like to do both), and Manchester suddenly has an abundance of cafés, speciality coffee shops, breakfast and brunch spots popping up quicker than I can keep track, and in every part of the city.
I do love a good brunch when I can be bothered to sacrifice a no makeup/no leaving the apartment/staying in PJ's day to head into the busy centre – but 19 Cafe Bar is definitely worth it. Sandwiched between the cool Northern Quarter and the bustling Piccadilly Gardens, 19 Cafe Bar is one of those hidden gems that in fact lies right under our noses.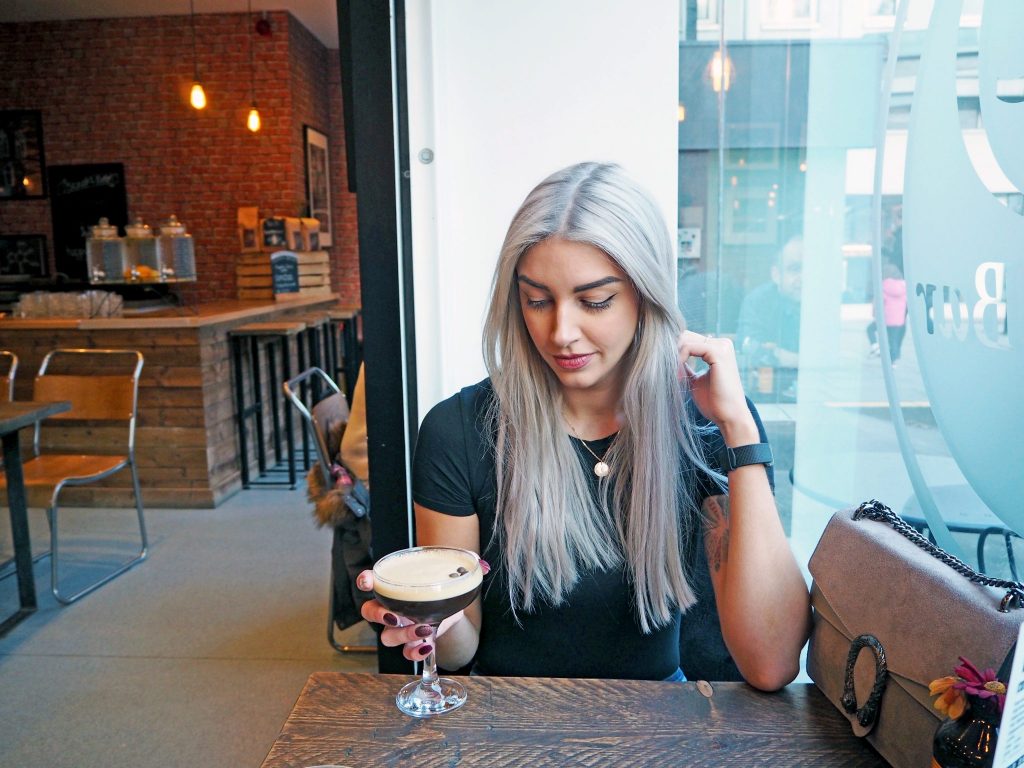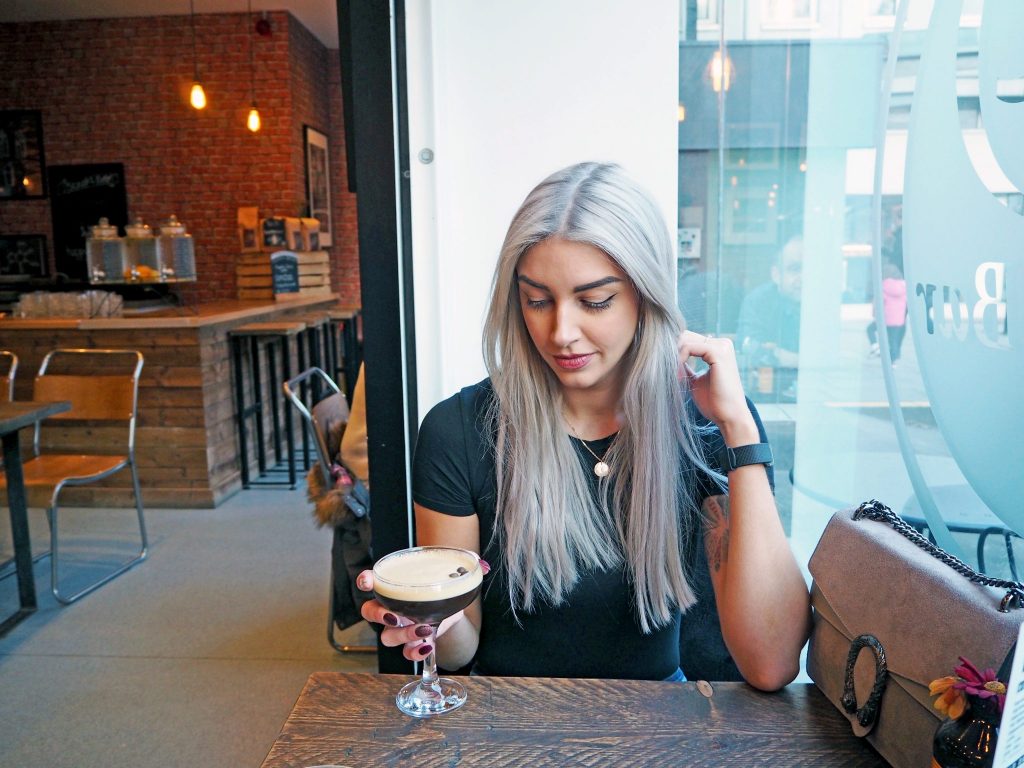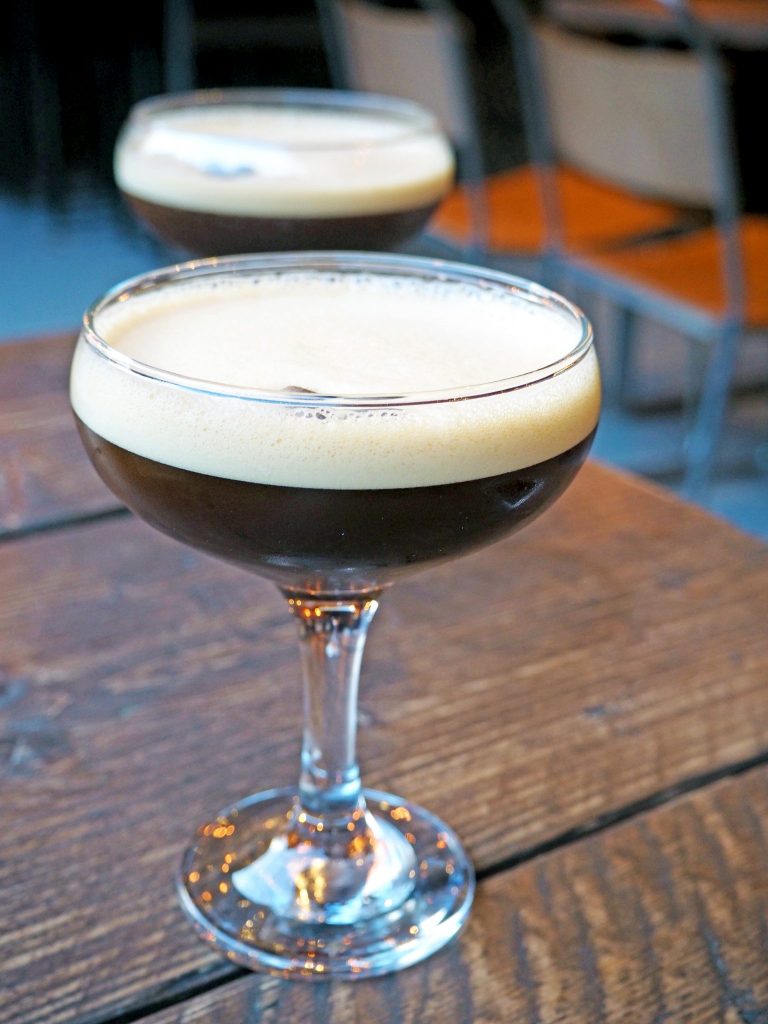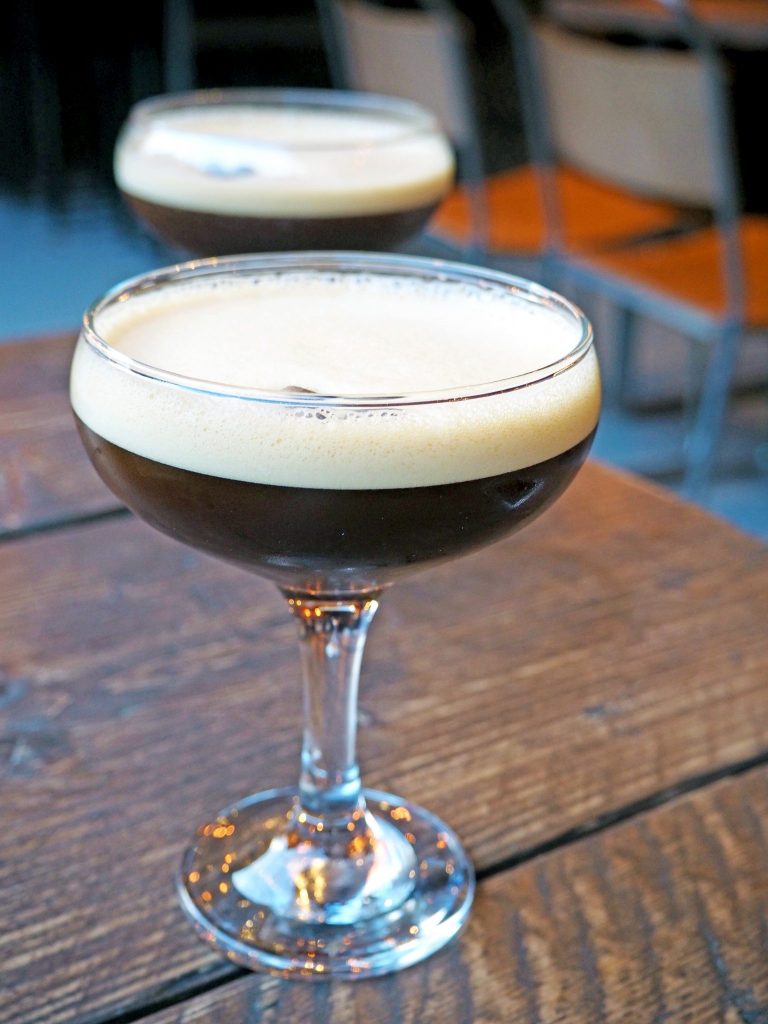 We arrived at the Café on a crisp Saturday afternoon. The venue was a lot bigger than I anticipated, and we had a great spot in the window; perfect for some people watching over an Espresso Martini. The outer facing wall is completely made of lass, so the is a lovely bright atmosphere in the café, and it feels very natural with the wooden furniture and brick style feature wall.
We ordered a couple of said Espresso Martinis to peruse the menu with, which were absolutely delicious and went down a little too easily for a Saturday Afternoon! I decided on the Salmon Open Bagel (with cream cheese, smoked salmon and topped with 2 poached eggs) with a side of smashed avocado. Jonathan went for the Bacon Double Cheeseburger (double patty, double cheese, topped with bacon and cajun mayo, with salad and brioche bun. Served with pickled gherkins and homemade smokey slaw).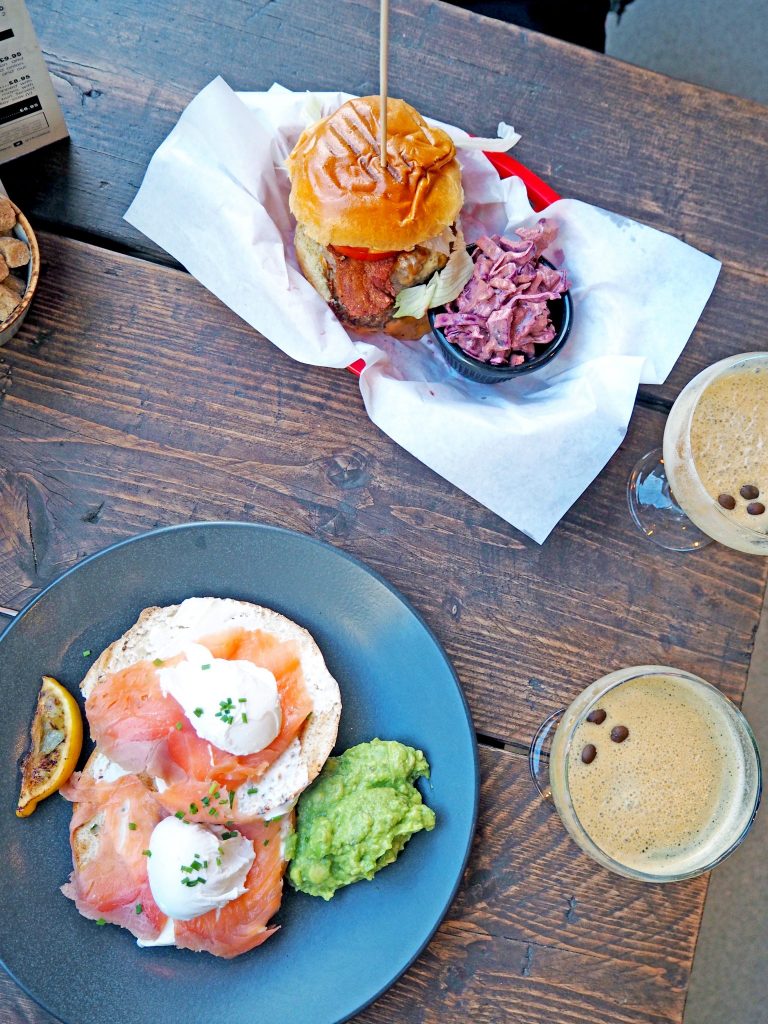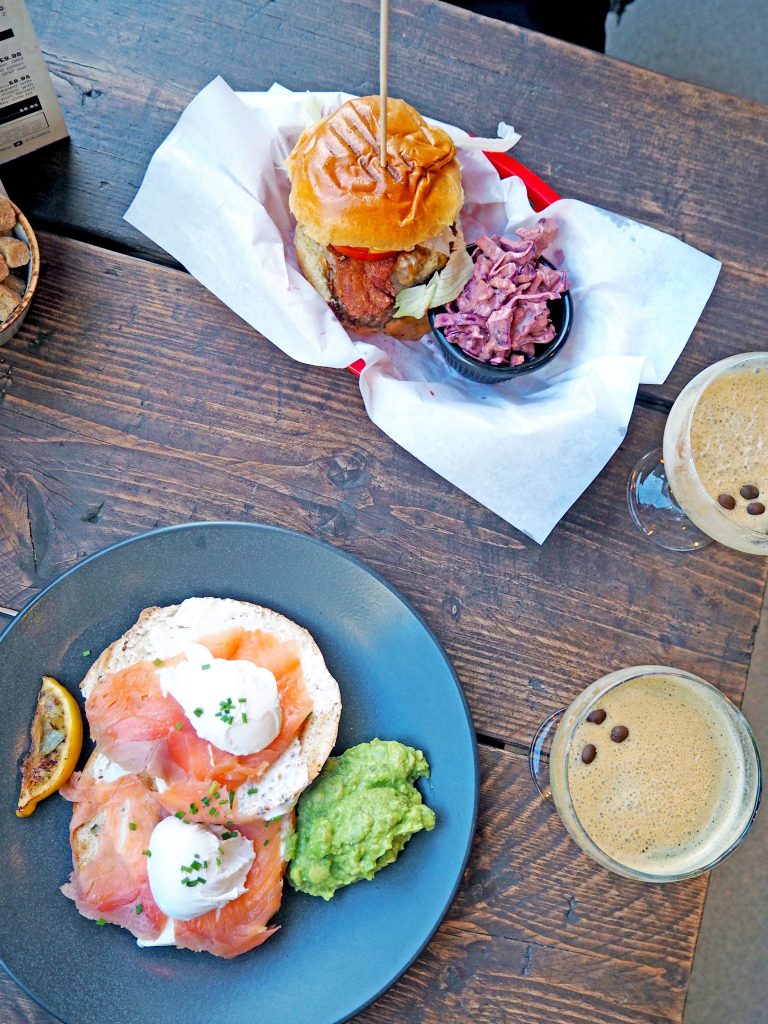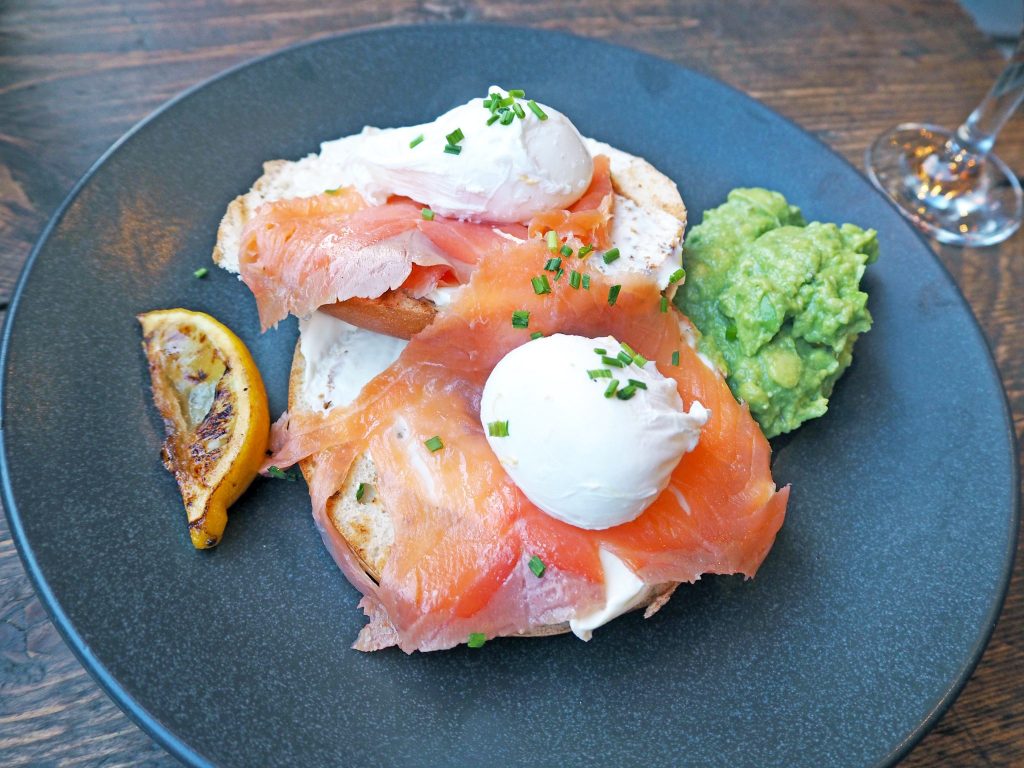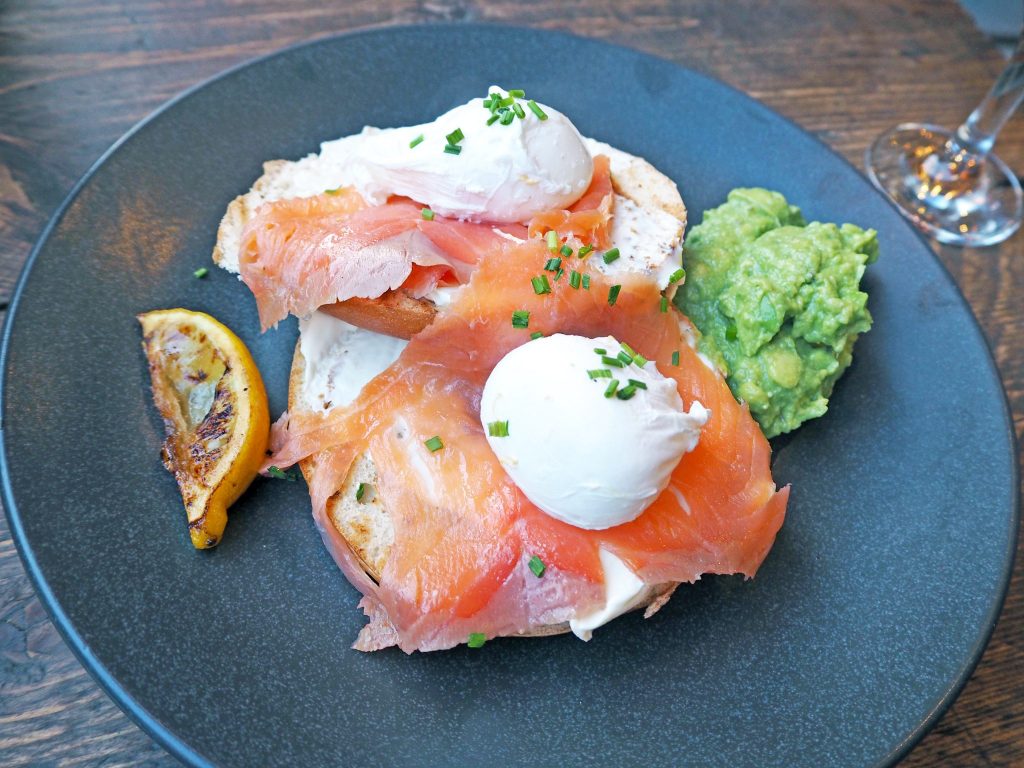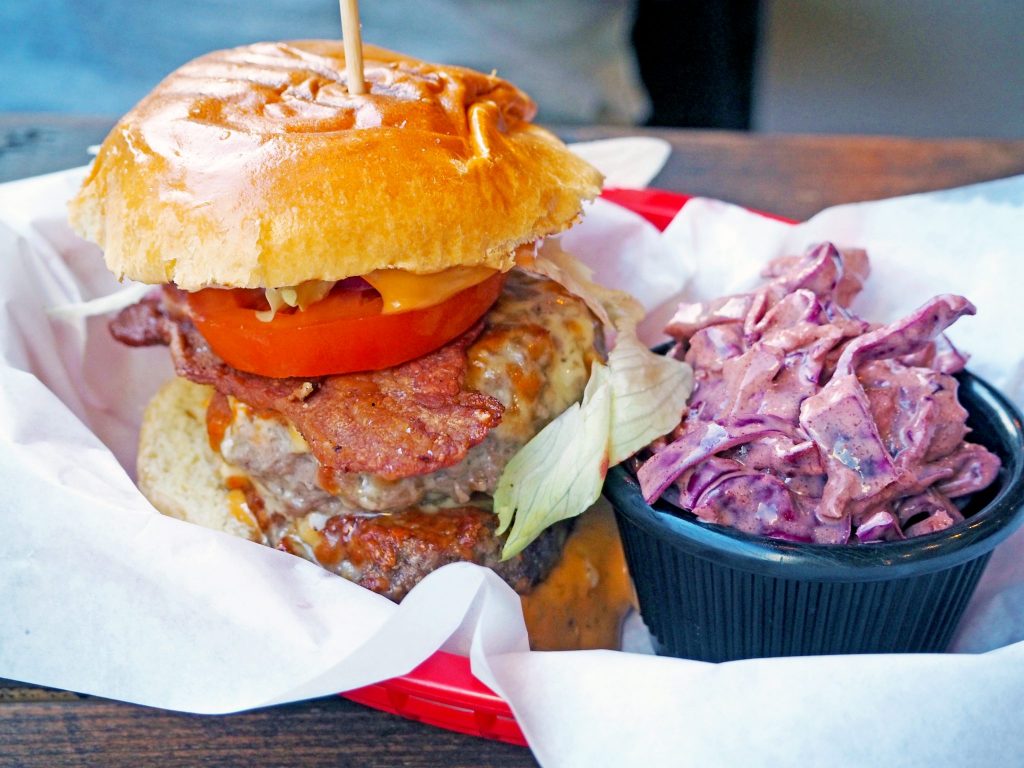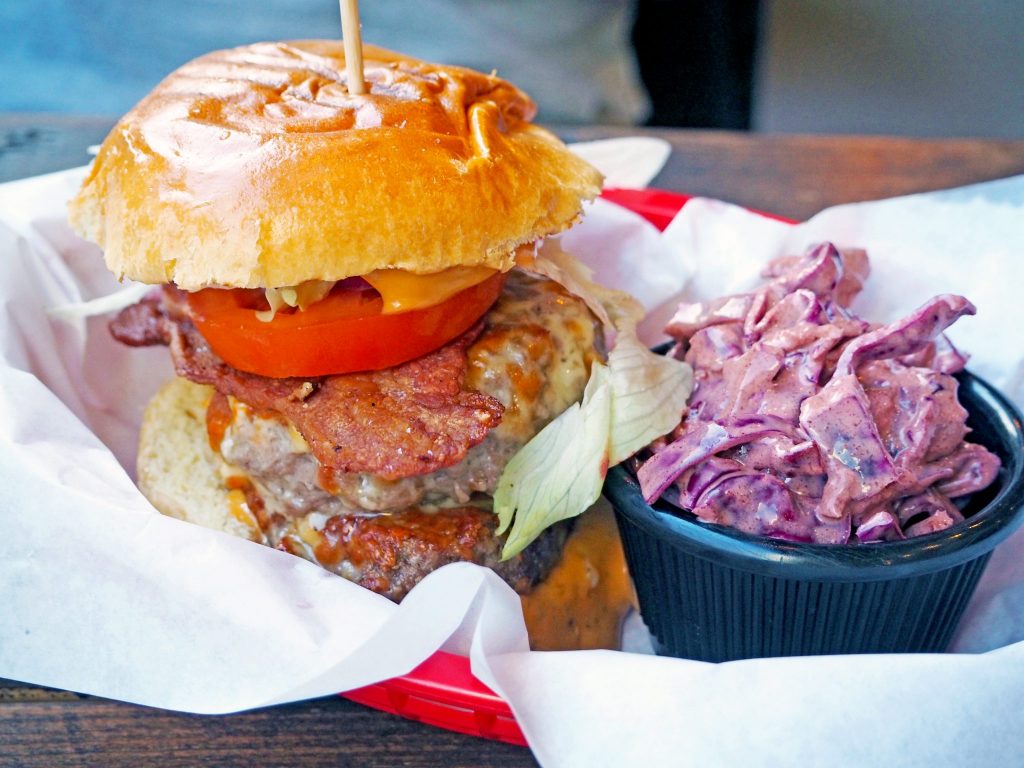 I obviously had immediate food envy when I saw Jonathan's burger arrive, but we did do a bit of a brunch swap so we could try each others. I was so impressed with both dishes; totally different but equally delicious. Mine was quite a standard choice, but one of those that is just the best when it is done right. The eggs were runny in the middle – just the way I like them, the bagel was lathered in thick cream cheese, the salmon was very light and not too salty, and the huge portion of avo was perfectly smashed and of course, devoured.
The burger patties were very homemade and authentic tasting, and stacked with crisp fresh salad and flavoursome crisp bacon. The cajun mayo really made the burger in our opinion, and I loved the smokey slaw on the side. I know you're all thinking 'where are the fries?' but this portion of just the burger alone was perfect for a brunch/lunch dish and we were stuffed afterwards, if we were eating here for dinner I'm positive we would have ordered a side of fries.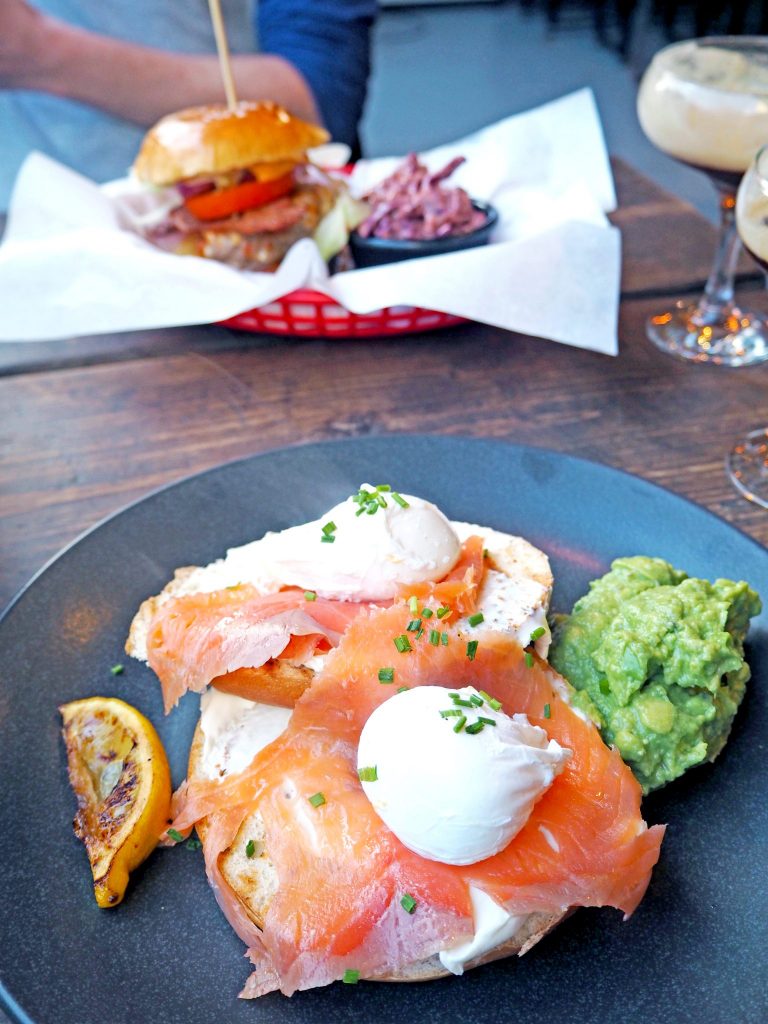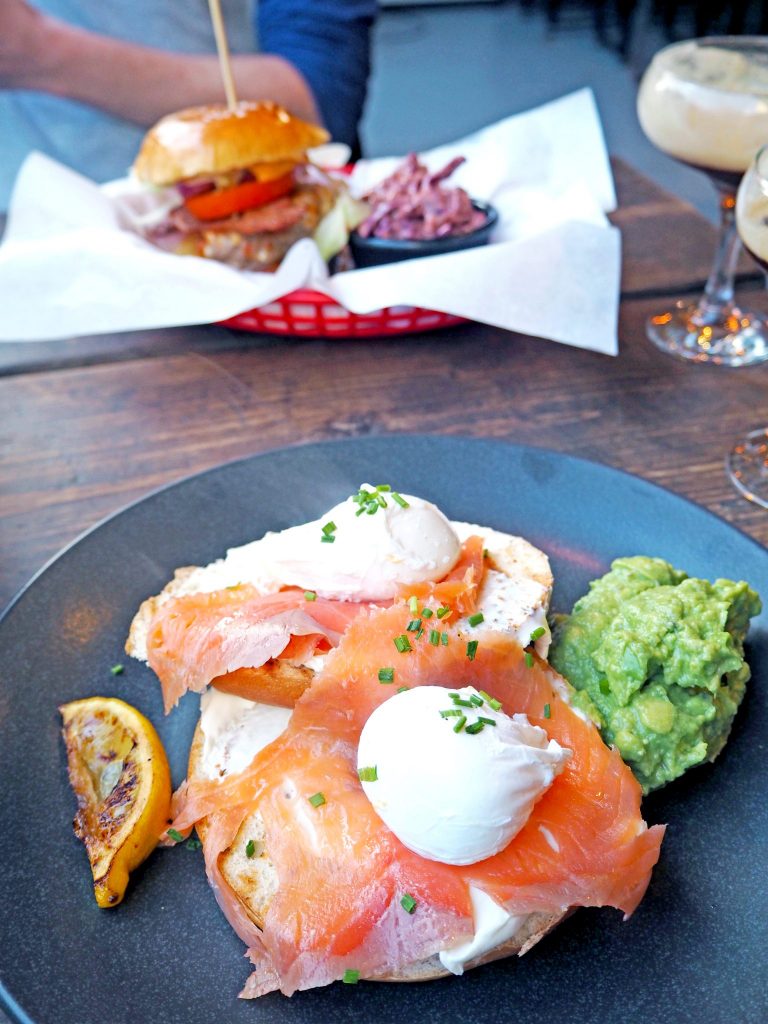 Overall our experience at 19 Café Bar cannot be faulted. The venue is lovely and bright, and the staff were so friendly and helpful from the moment we arrived. Despite being right in the city centre, the cafe wasn't too busy, and if you (like me) have found that it is an absolute nightmare to get in anywhere for brunch on a weekend afternoon then here is a great little gem to seek out.
Cocktails were amazing and we would have definitely stayed for a couple or five more if it weren't so early and we were attempting to be productive whilst we were out and about! The food was all so tasty, fresh and very satisfying. The portions were a really good size and everything on the menu was well priced too. Definitely one I would recommend and we left very happy with our new brunch location.
You can check out the menu and more details on the 19 Café Bar website here.
LL x