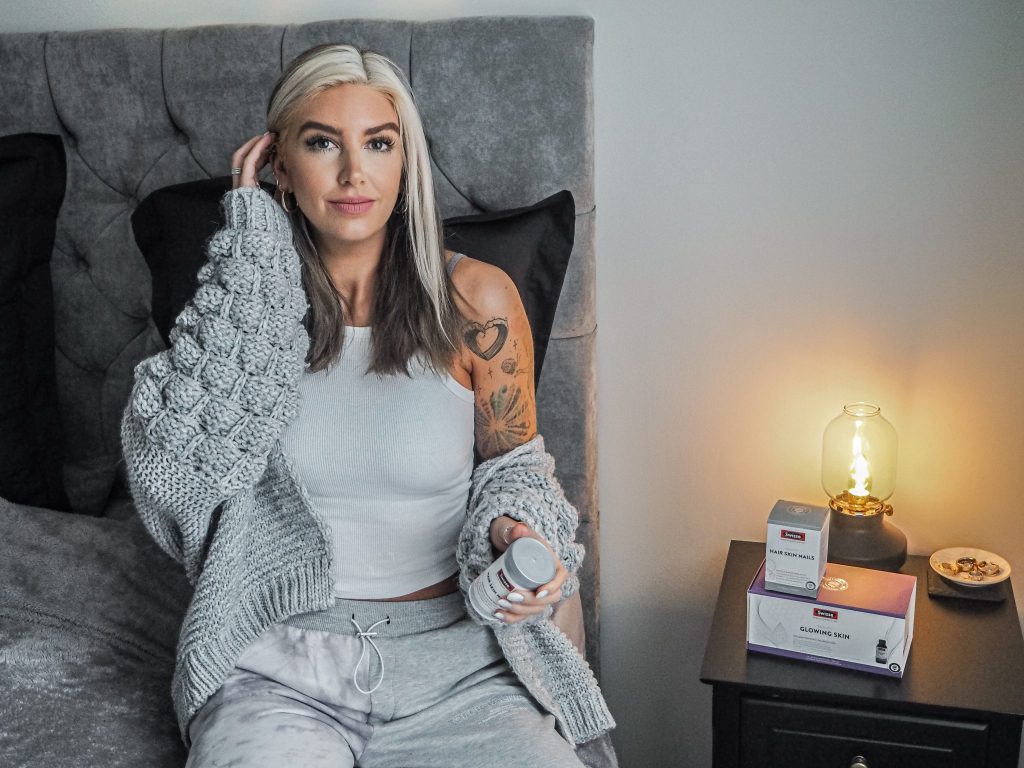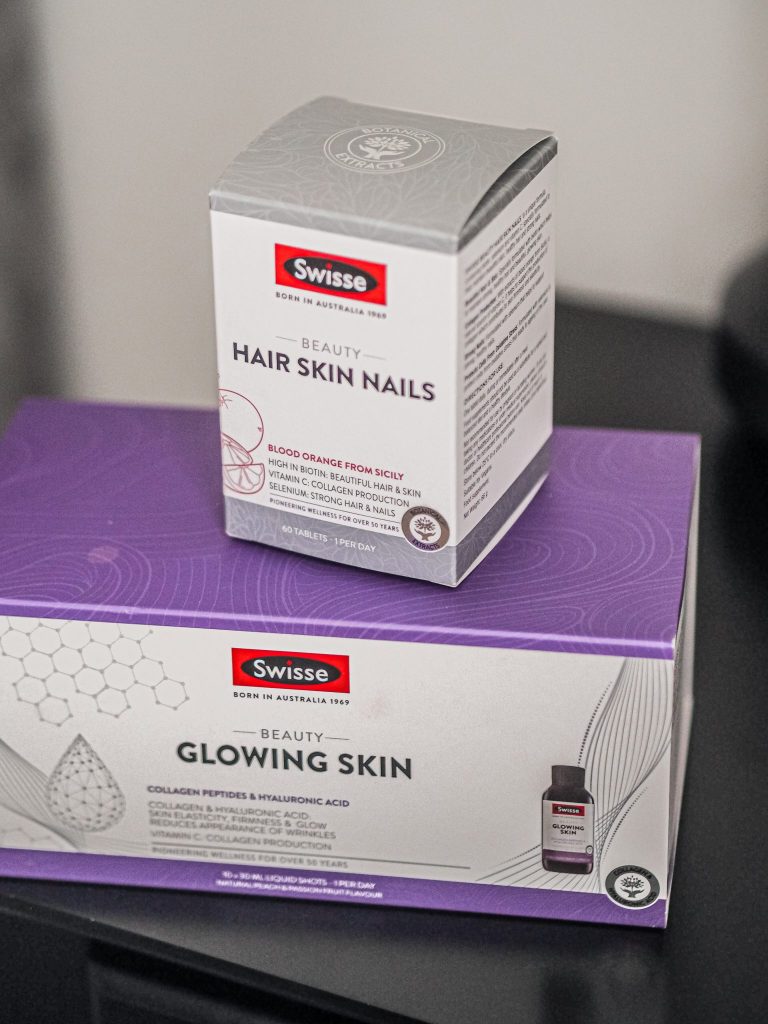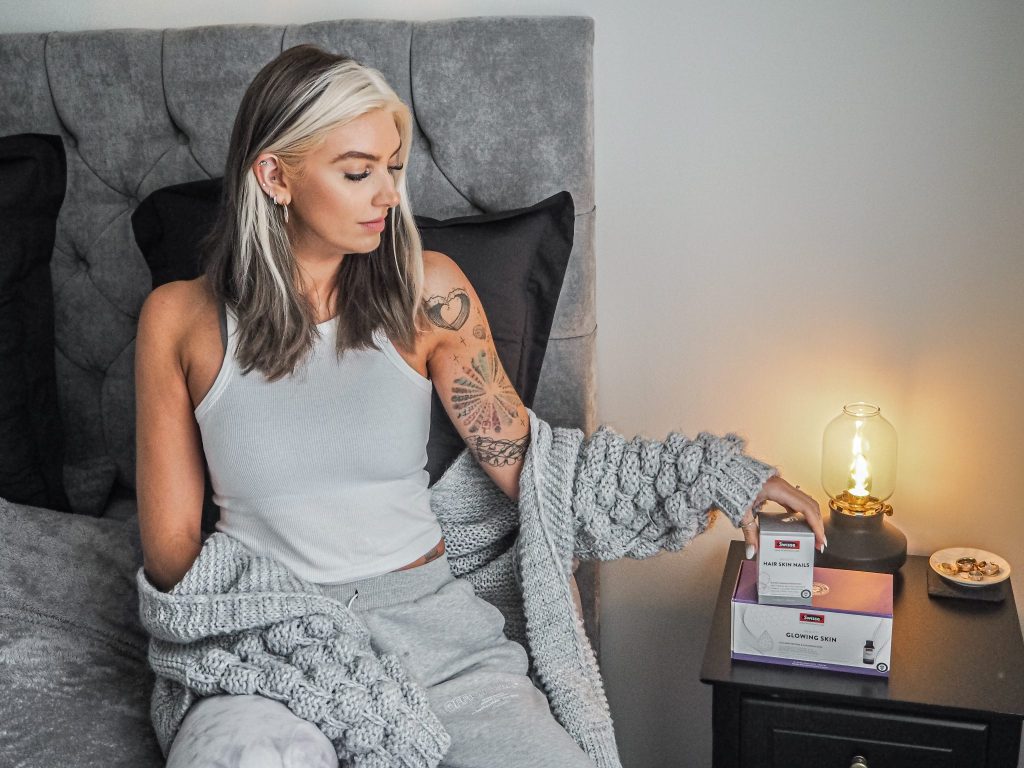 Swisse Beauty
Swisse is a leading global wellness brand on a quest to help people naturally move more, eat better and live balanced lives. Born in Australia in 1969, they have been pioneers in wellness for over 50 years'. They are now actually available in the UK. And whats more, they have a bespoke range of vitamins and supplements tailored to British lifestyles. Swisse combine the power of natural ingredients with scientific research, to deliver premium wellness products that support body, mind & beauty. All their products feature leading ingredients that are supported by scientific evidence, to help you maintain optimal health and wellbeing.
Swisse partner with renowned academic research universities and world-leading institutes to remain at the forefront of emerging trends and science within the industry. The lead ingredients in their vitamins and supplements are supported by scientific evidence, and have been developed to deliver optimal bioavailability, for advanced nutritional support.
I was gifted some of their range to try and wanted to share my thoughts with you.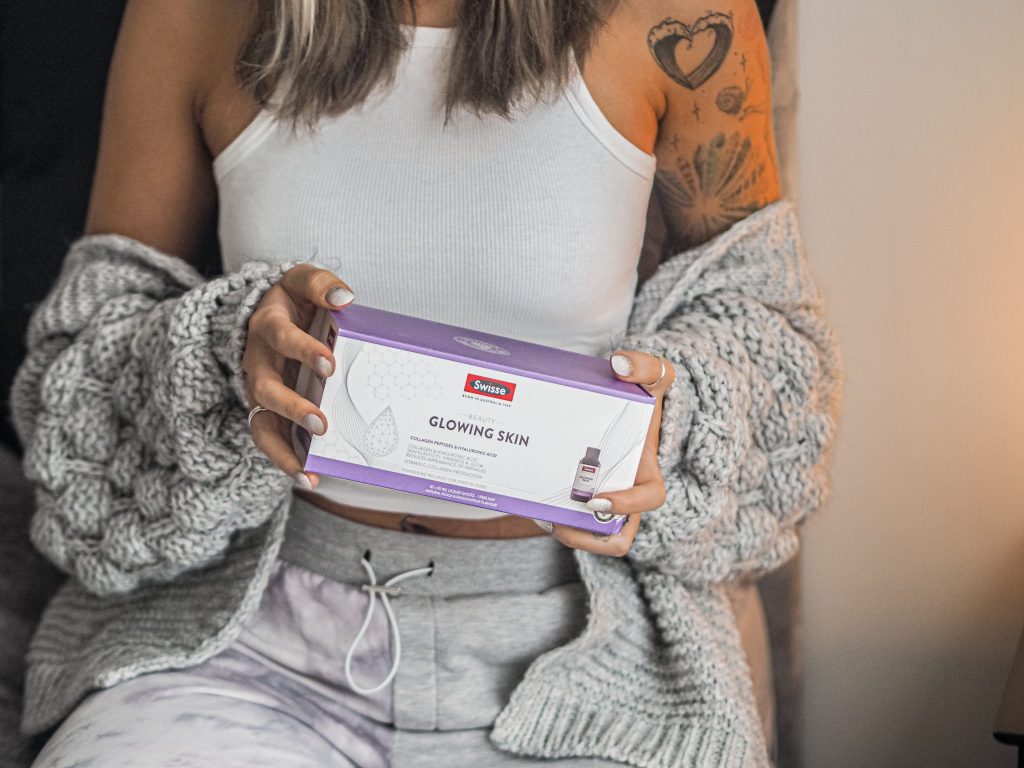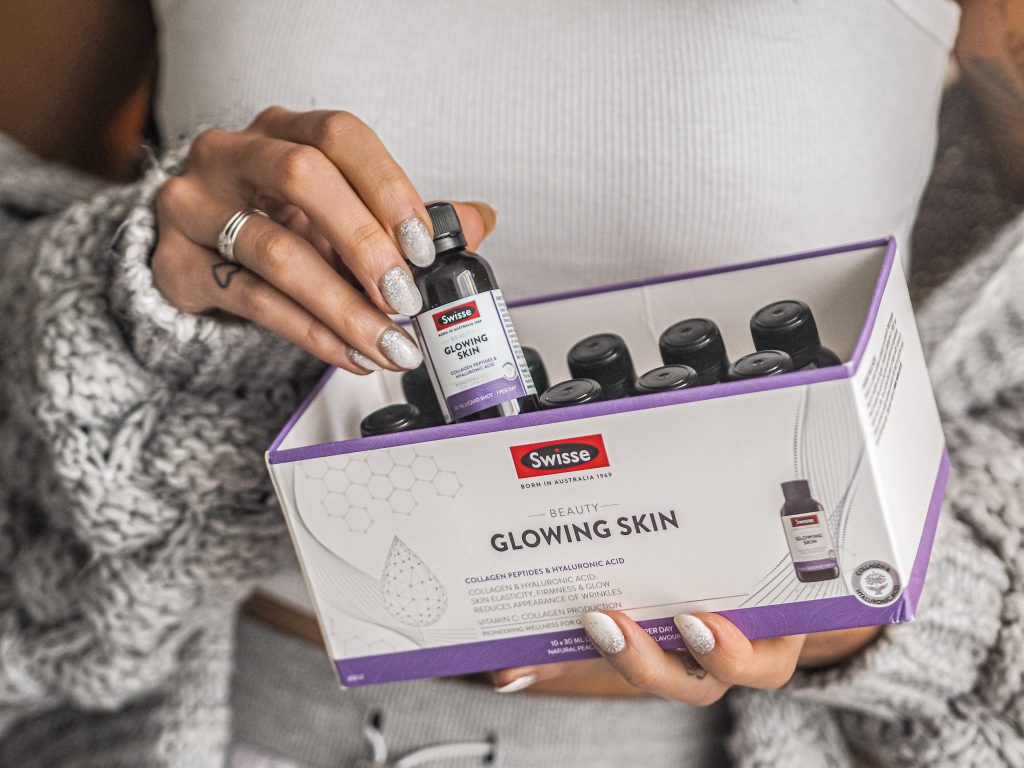 Glowing Skin
Firstly, I got the Glowing Skin Liquid Shots; a premium skincare supplement designed with skin-loving ingredients to support a beautiful and radiant complexion, in a convenient one-a-day format. The shots include:
Collagen peptides to help maintain skin firmness and promote a glowing complexion
Collagen peptides to help promote natural collagen levels in the skin, reducing the appearance of fine lines and wrinkles
Grape seed extract for added antioxidant protection
Hyaluronic acid to help maintain skin hydration levels
Vitamin C to support the production of collagen in the skin
Vitamin C, vitamin E, and copper provide protection from oxidative stress that can cause premature skin ageing
I found these really easy to take thanks to the compact size and liquid format. They also tasted really nice which I didn't expect! These are ideal to pop in your bag for when you'e on the go. Alternatively you could add to juices or smoothies if you prefer not to take the supplement alone. I kept them in my fridge so would just grab them with breakfast or lunch. They are ideal right now for winter as my skin is feeling a little dull, making these perfect to get me glowing again!
Swisse Beauty Glowing Skin Liquid Shots – £34.95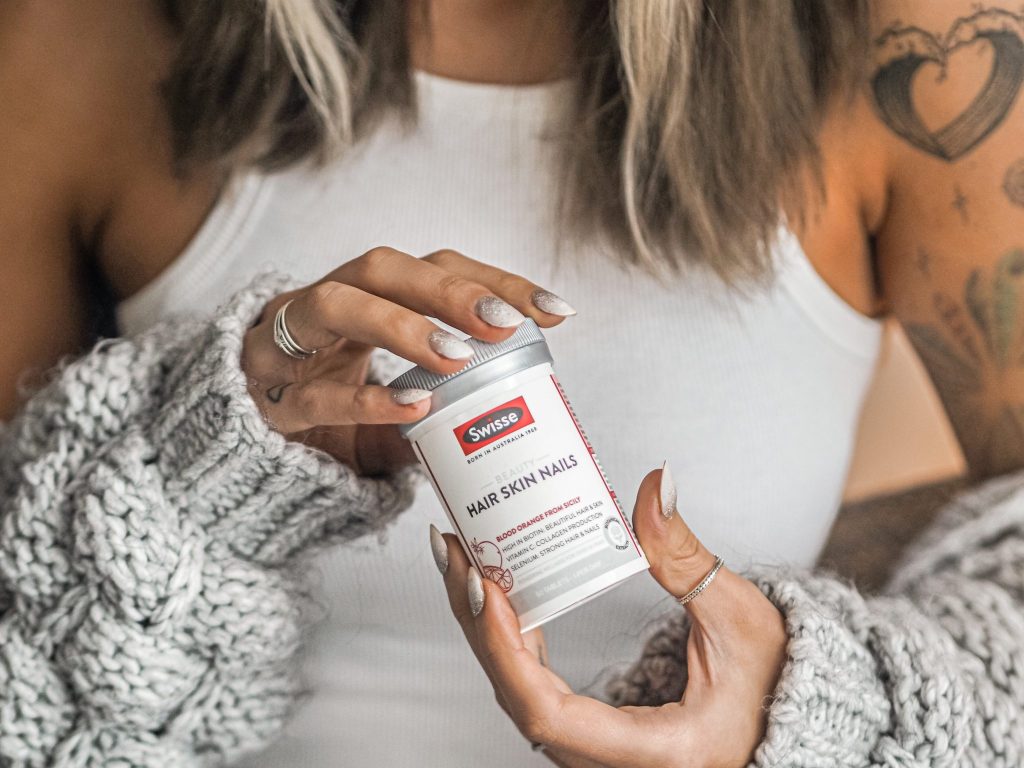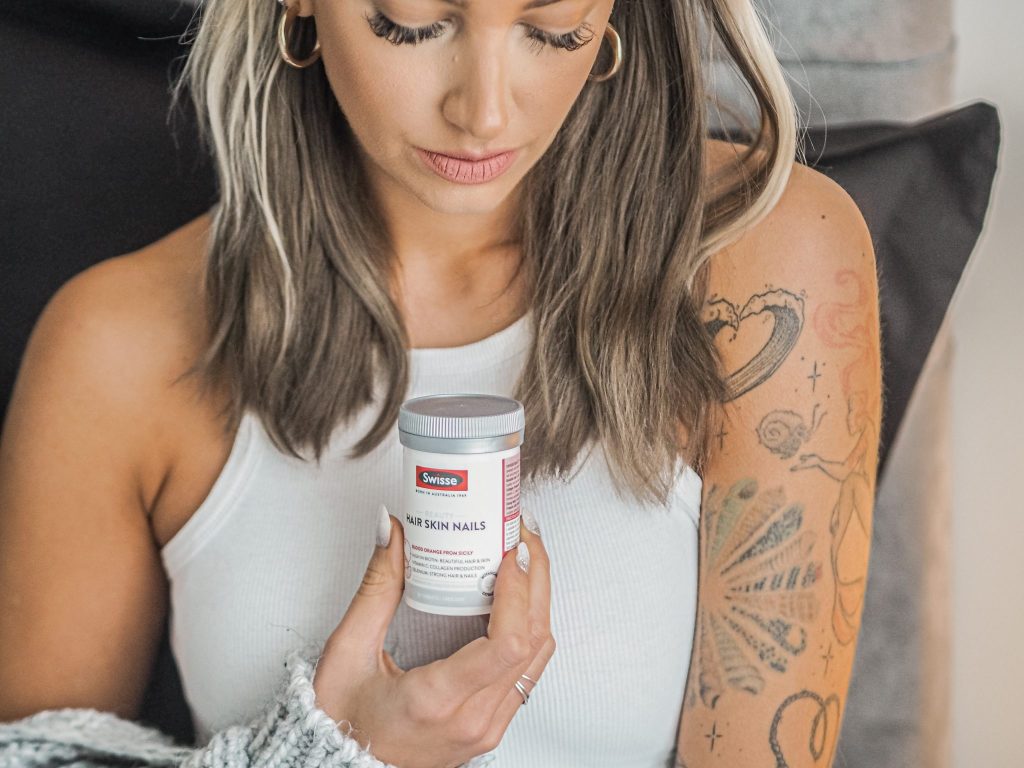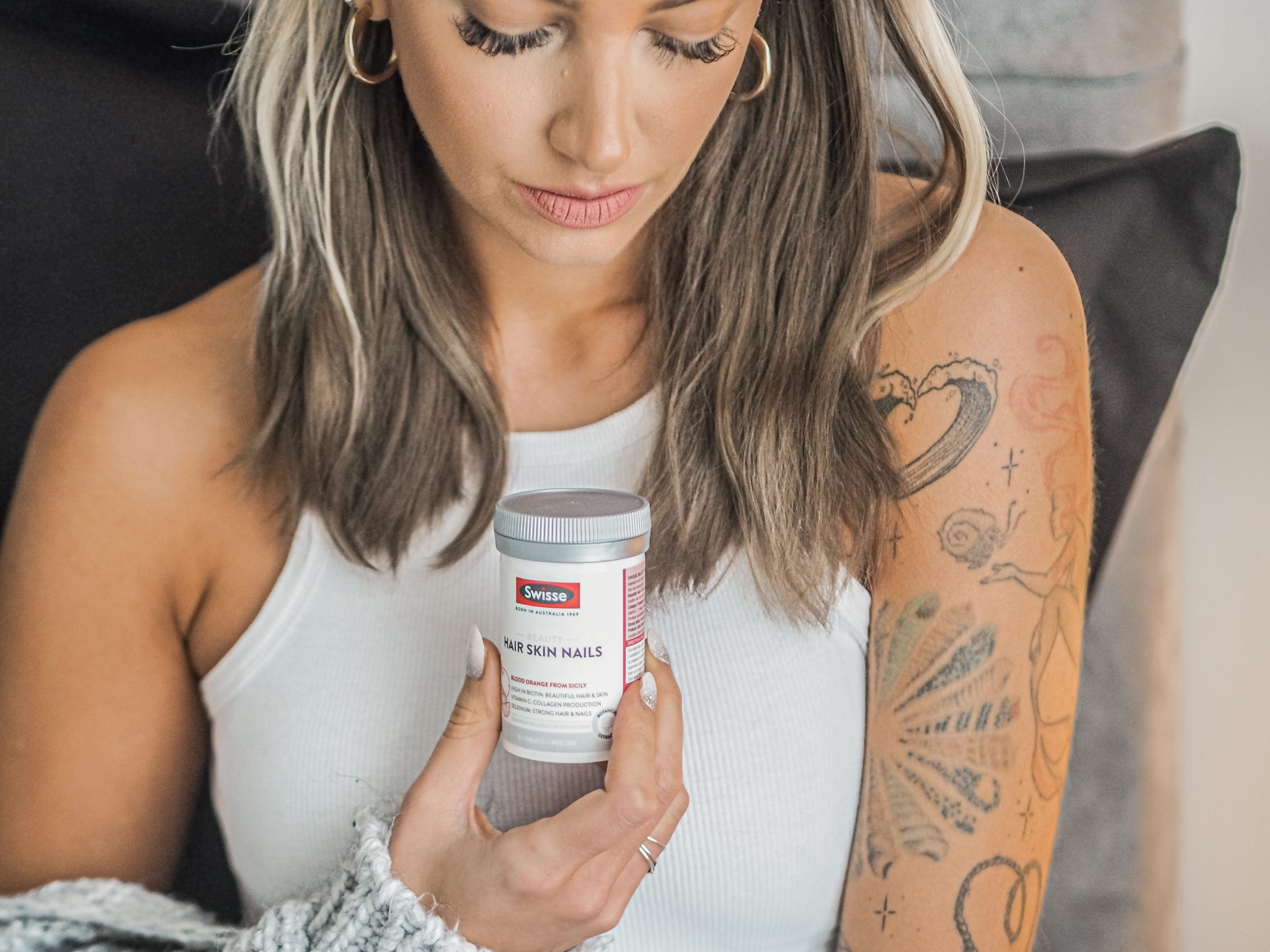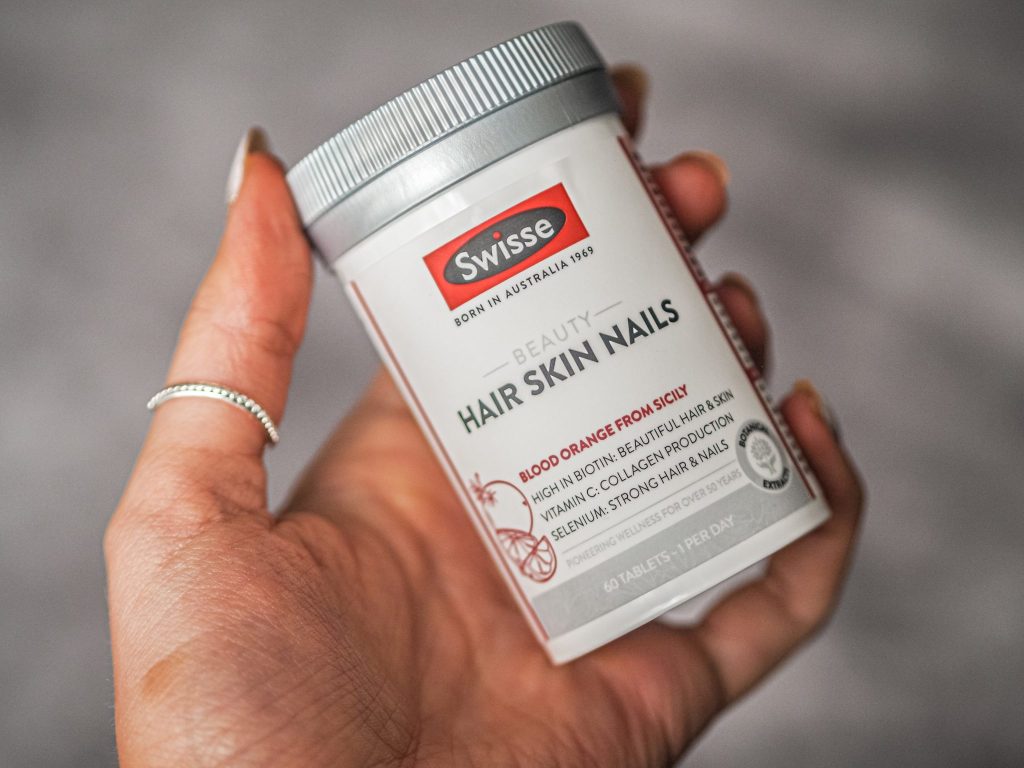 Hair, Skin & Nails Tablets
Swisse Beauty Hair Skin & Nails is a premium beauty supplement. They are designed with Sicilian blood orange and contain a premium blend of vitamins, minerals and botanical extracts. This enables them to nourish hair, skin, and nail health from within, as part of a daily skincare routine.
The tablets include:
High levels of Biotin to help maintain strong hair and beautiful skin
Over 100% of your daily intake of Selenium to maintain healthy hair and nails
High amount of biotin to support glowing skin
Selenium also protects cells from oxidative stress that can lead to ageing of the skin
Sicilian Blood Orange extract which is rich in antioxidants
Vitamin C to support collagen production which contributes to skin firmness and elasticity
Zinc to help maintain strong hair, skin, and nails
These are the more standard tablet form and the tablets are quite large. (Just something to consider if you aren't a fan of swallowing them whole!) I do have a nightmare remembering to take tablets so I found the liquid shots much easier to remember.. Maybe I need to start keeping all my tablets where I keep the food too. I have been mixing and matching the two products but I've definitely seen an improvement in my skin. I also colour my hair (I know – shocking that it isn't naturally half blonde half brunette), but its still looking really shiny and feels stronger than usual despite me recently dyeing it.
Hair, Skin and Nails Tablets – £24.95
Final Thoughts?
I'm not a believer of a lot of supplements but it's hard to argue with the science behind Swisse Beauty. If you are going to try any I would definitely recommend Swisse; based on this and the many glowing reviews I read. I've definitely seen improvements in my skin over the last few weeks, and noticed that my hair is in good condition despite the colouring and heat treatments. Now is the perfect time to try them. Winter can be harsh, especially on our hair and skin, so its great to give it a little boost from within rather than trying to hide my dull-looking skin with makeup!
You can visit the Swisse website here for more information and to shop.
LL x
*These items were gifted. As ever, all opinions are my own.