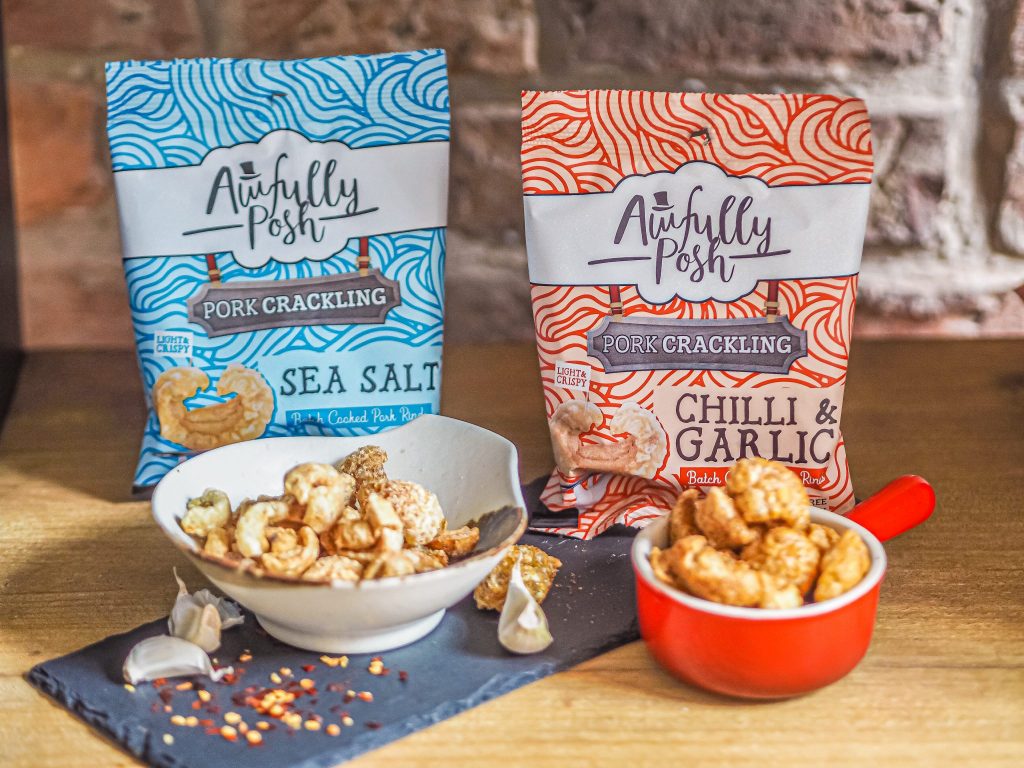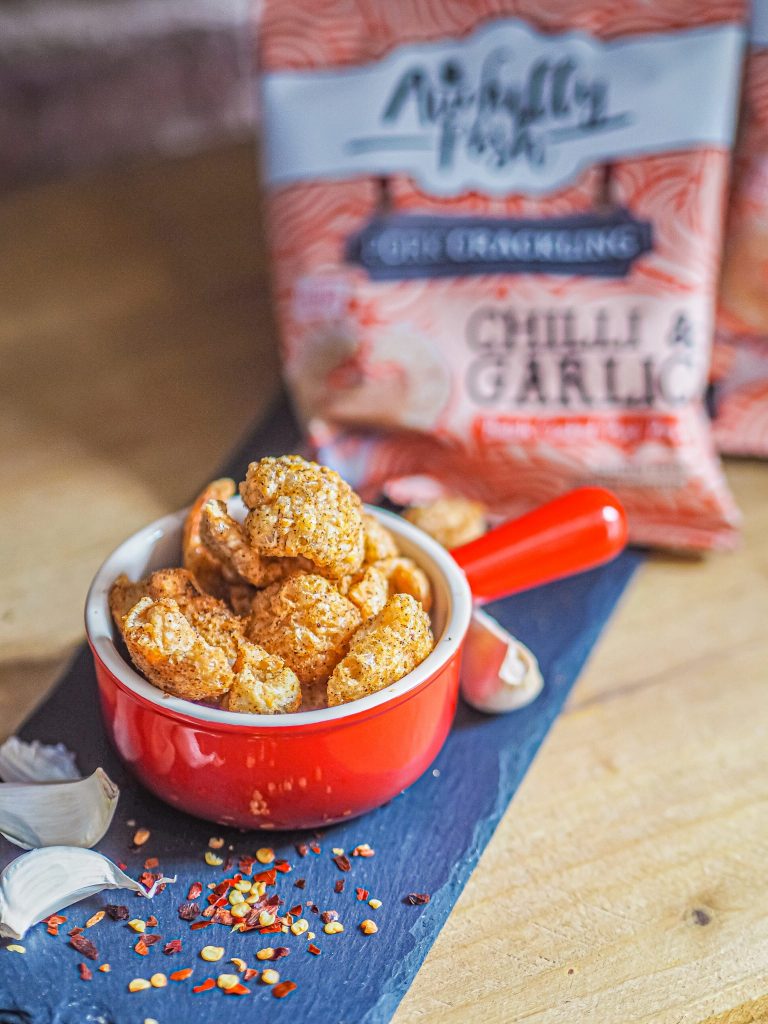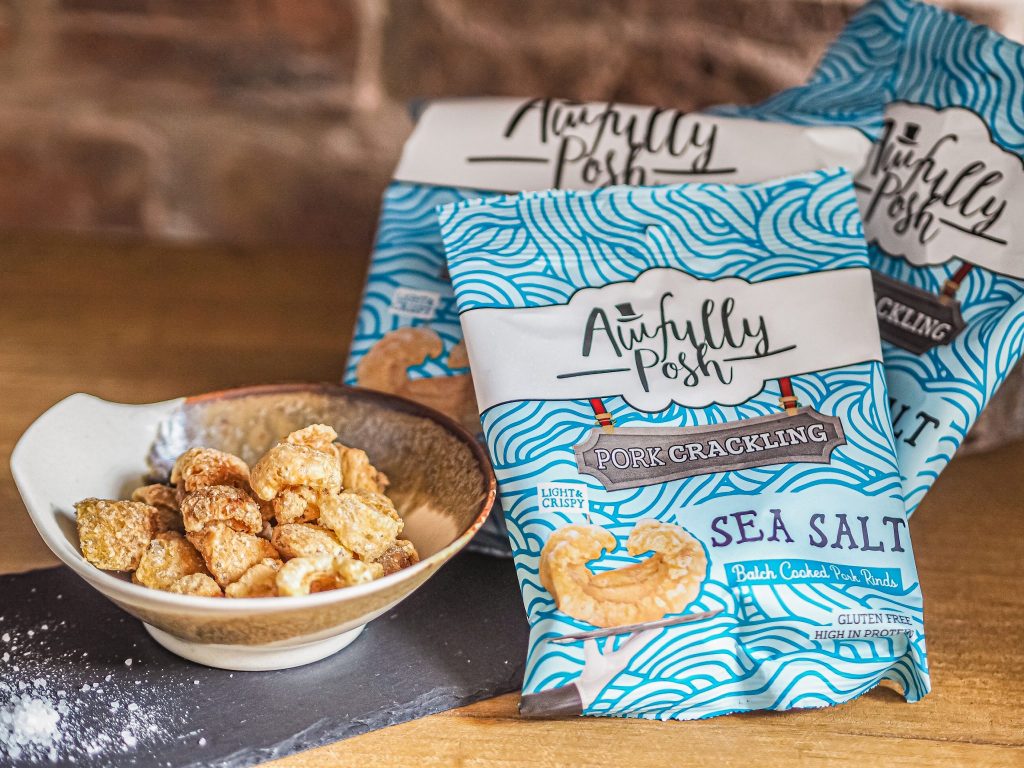 Awfully Posh Pork Crackling
It's been a while since I shared any new snacks (I know, who am I?) So I had to restore normality with this Awfully Posh Pork Crackling. I have to admit that my sweet tooth doubled in size over lockdown, but I think the savoury cravings are making a comeback.
These Awfully Posh Pork Crackling bags are from The British Snack Co. They launched in 2013 with a mission to create the tastiest snacks money can buy. Their lovingly crafted, delicious and quintessentially quirky products were super popular in pubs, but of course that has recently changed due to Covid. With their sudden closure came an equally sudden drop in sales, so The British Snack Co. were forced to change their focus to online sales.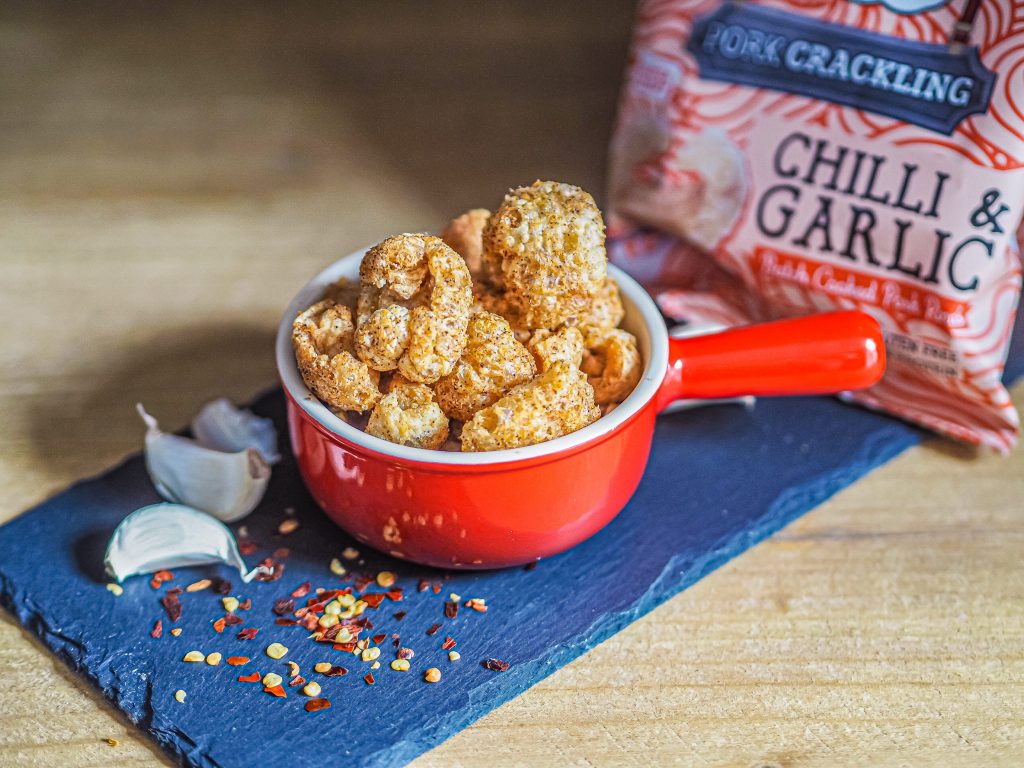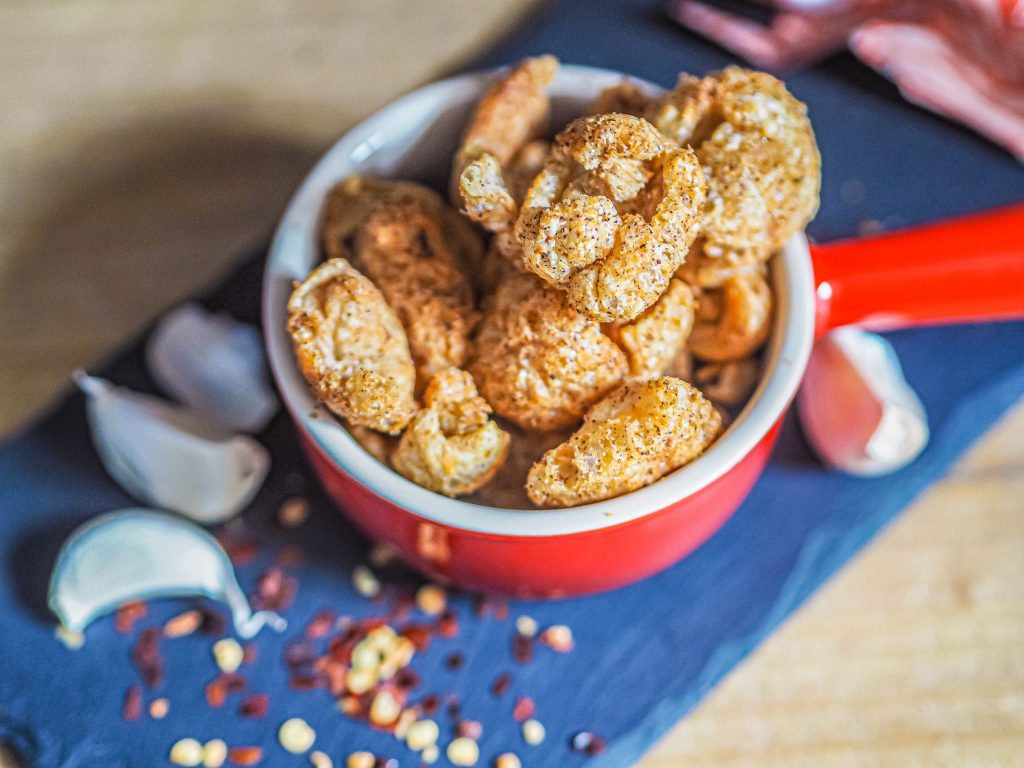 Flavours
The Crackling comes in a few flavours: Pork Puffs Original, Traditional, Sea Salt and Chilli & Garlic. I got sent a few of the Sea Salt and the Chilli & Garlic. I love spicy food so chilli and garlic was an immediate favourite for me. They aren't too spicy if you don't like things really hot, but the flavour is delicious and you can definitely taste the garlic too. The sea salt are a classic flavour if you prefer a more simple, staple flavour. Salty snacks are always ideal with an ice cold beer!
The crackling is made from the highest quality pork rinds from outdoor bred pigs, which are hand fried in small batches. As they cool down, they are lightly sprinkled with unique, natural seasoning blends and absolutely nothing else. Any pieces that don't meet the impeccable standards of the quality control experts are discarded, and the lucky ones that do make the cut are carefully placed into bags. They are also high in protein and free from all allergens.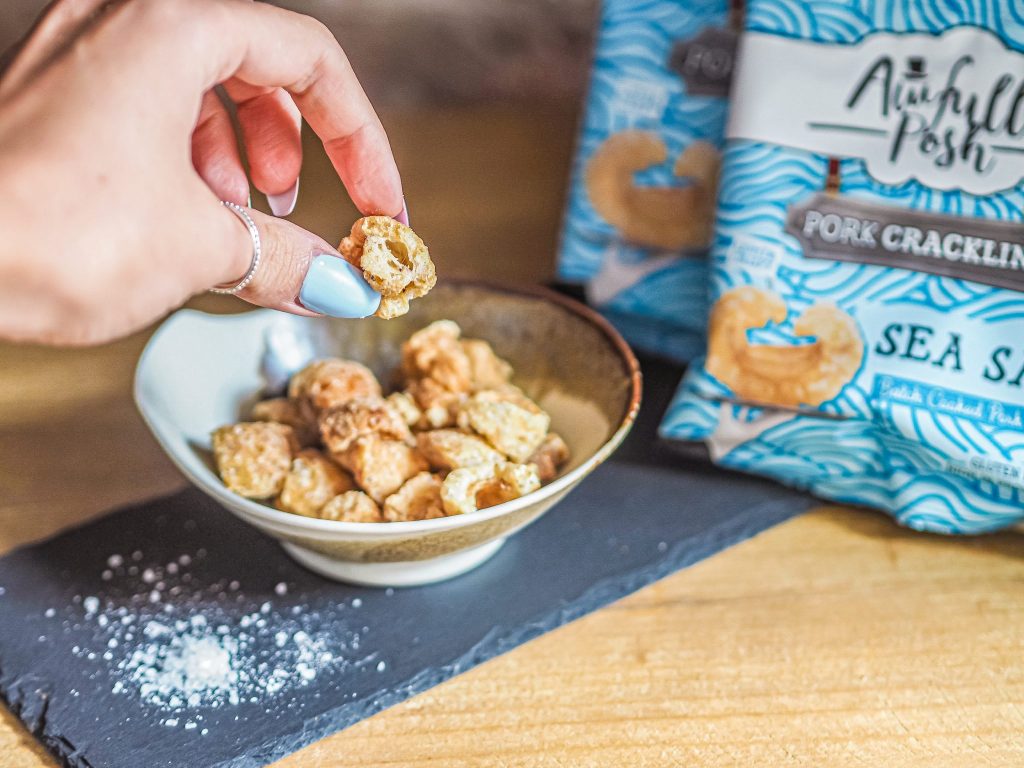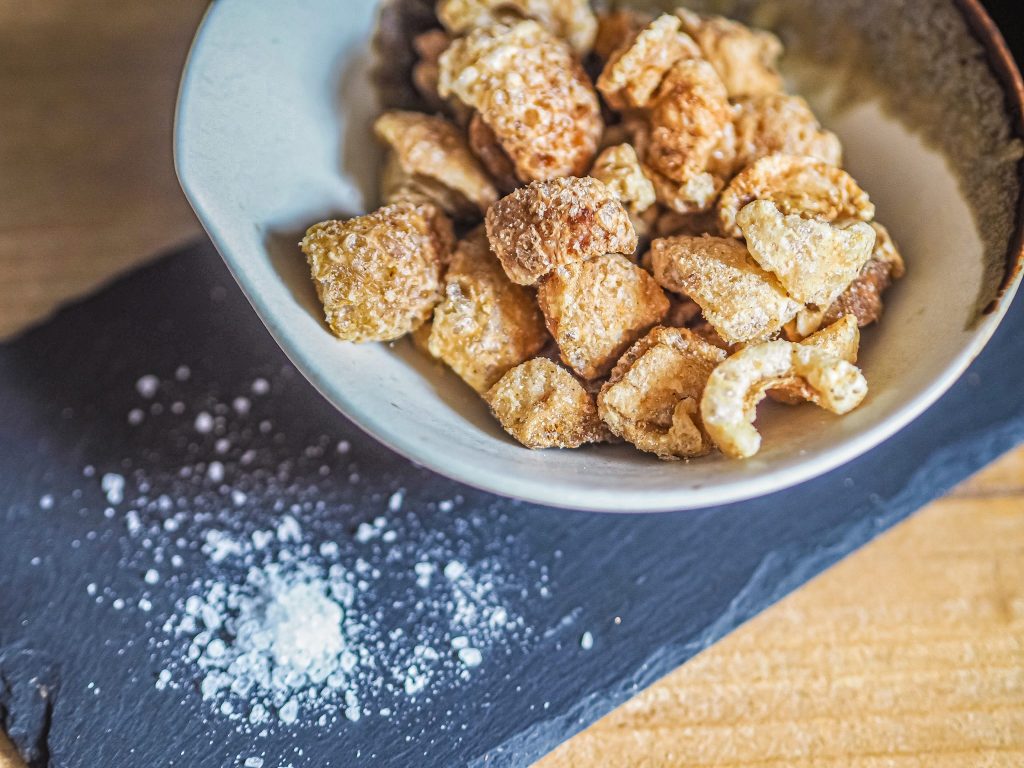 Are They For Me?
Traditionally this market was dominated by men who might have eaten traditional pork scratchings in the pub. Whilst this audience are still important to The British Snack Co., they have seen a growth in the number of young millennial women enjoying the range. This is likely to be due to the fact that they are high protein and low-carb. This means they work well with both the KETO and Atkins approach to meal plans. (Or people like me who like a savoury snack with a cold beer).
I really enjoyed them; you can definitely tell that the ingredients are more considered and higher quality than your average pub snack. The flavour is more intense too so expect something a little stronger that packs more of a punch. The British Snack Co. have received a Great Taste Award. They've also had some great coverage in the likes of Daily Mail, Evening Standard, Daily Telegraph, METRO, BBC goodfood and BBC News.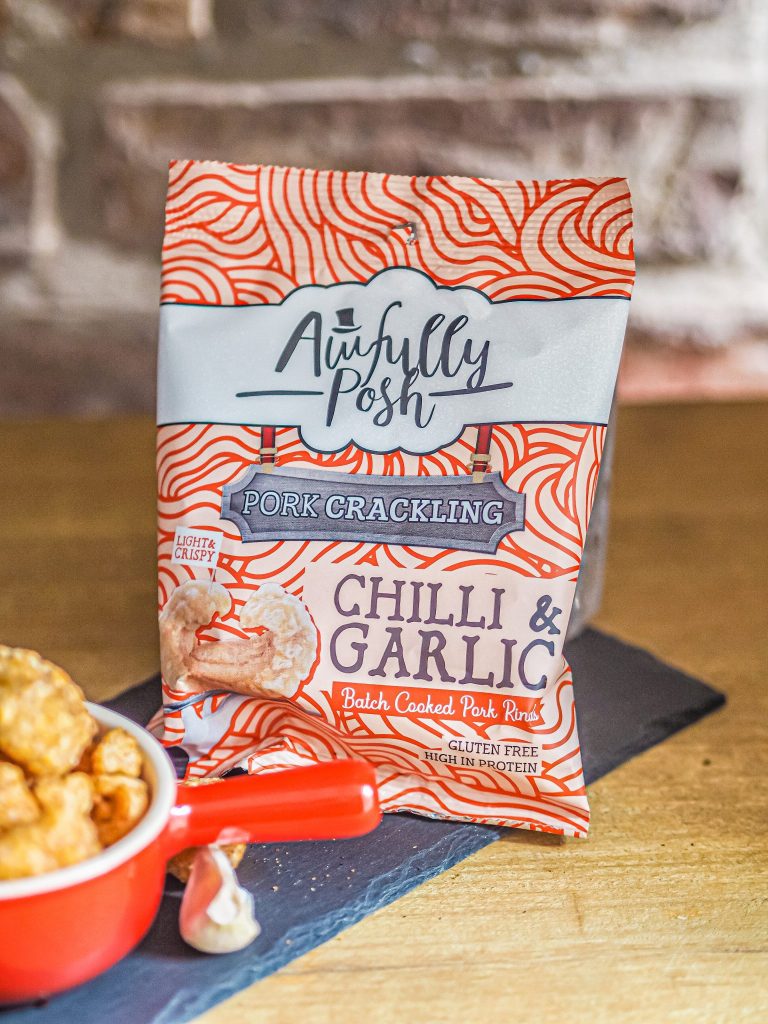 You can buy Awfully Posh Pork Crackling here at Amazon or the British Snack Co Online Store. You can also find them stocked in places like; Fuller's, Waitrose and Amazon.
LL x
*These items were gifted. As ever, all opinions are my own.