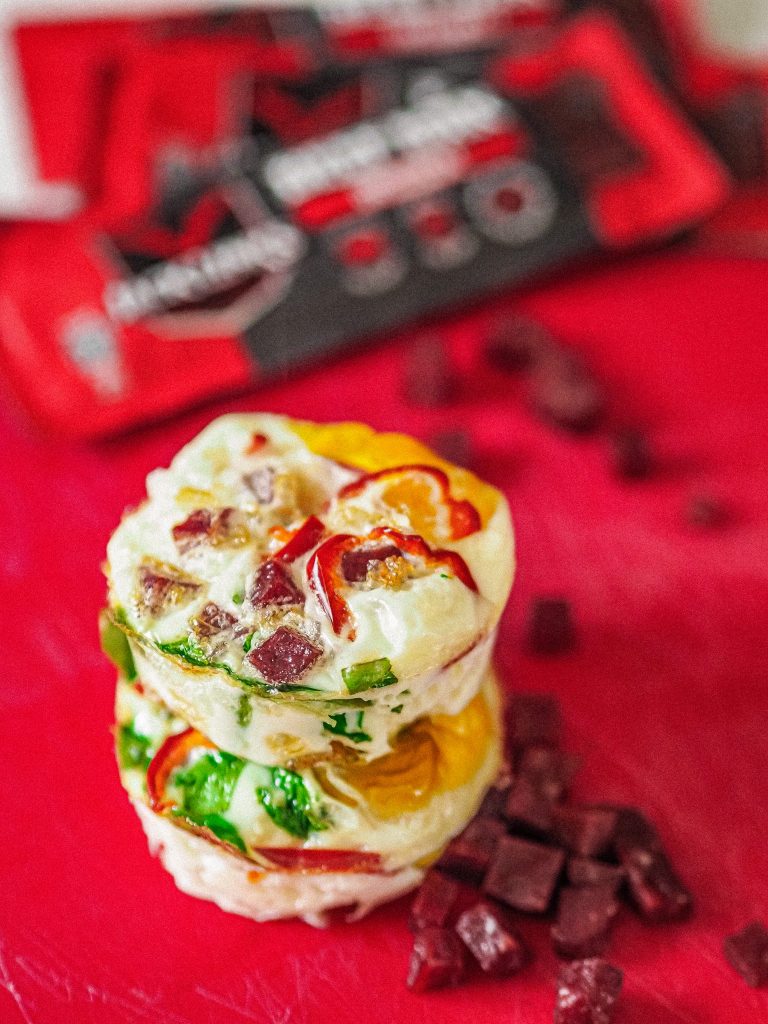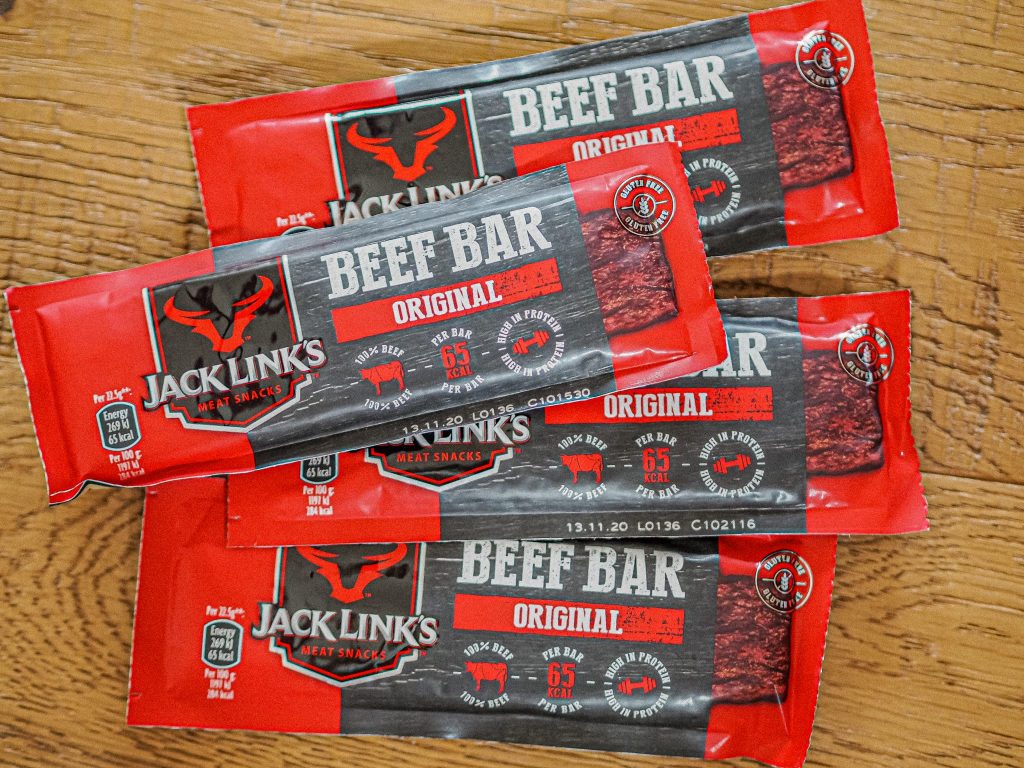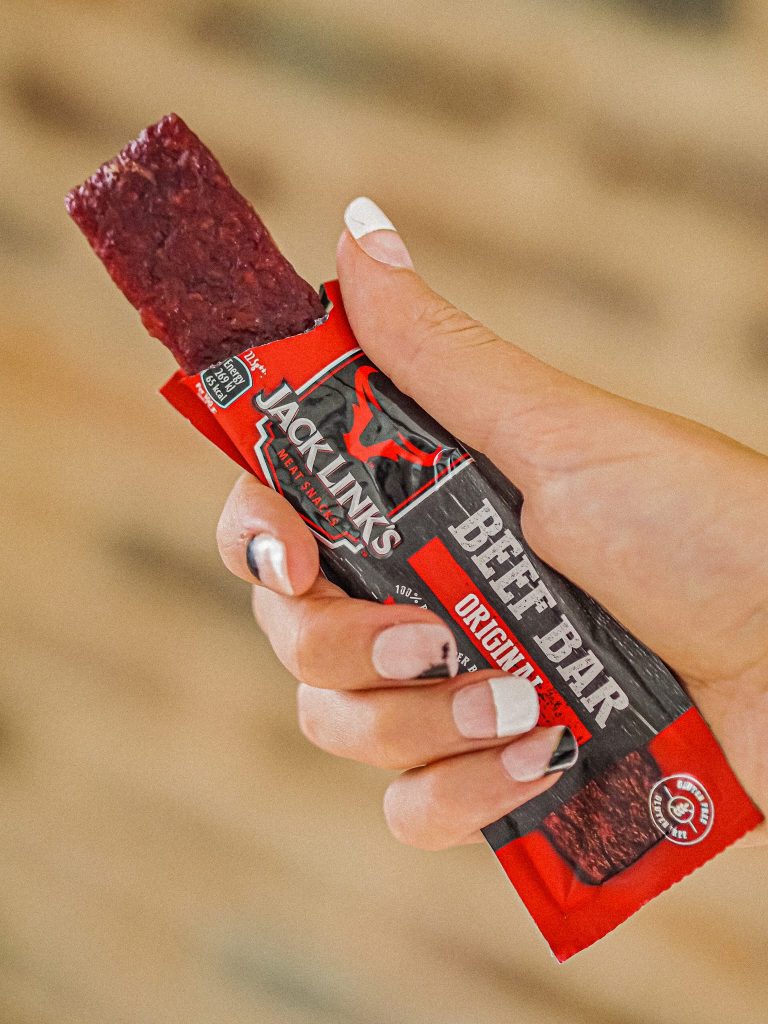 Jack Link's Beef Bar
I was recently sent there Jack Link's Beef Bars, which is the newest snack release from Jack Link's. These have been great for me recently as I'm back in the gym, so a snack that is high-protein, healthy and easy to grab and go is ideal.
These savoury bars use quality cuts of beef, are cured, dried, and packed with a real punch of protein and are only 65kcal per bar. They are also gluten free, low in sugar and and made with 100% beef. The Beef Bars are available in two flavours; Original and Sweet & Hot.
I made a really quick and healthy snack using the Jack Link's Beef Bars – high-protein egg and beef snack cups; ideal to curb afternoon hunger cravings, for breakfast on the go, or even to add as an element of a dish like salad or noodles.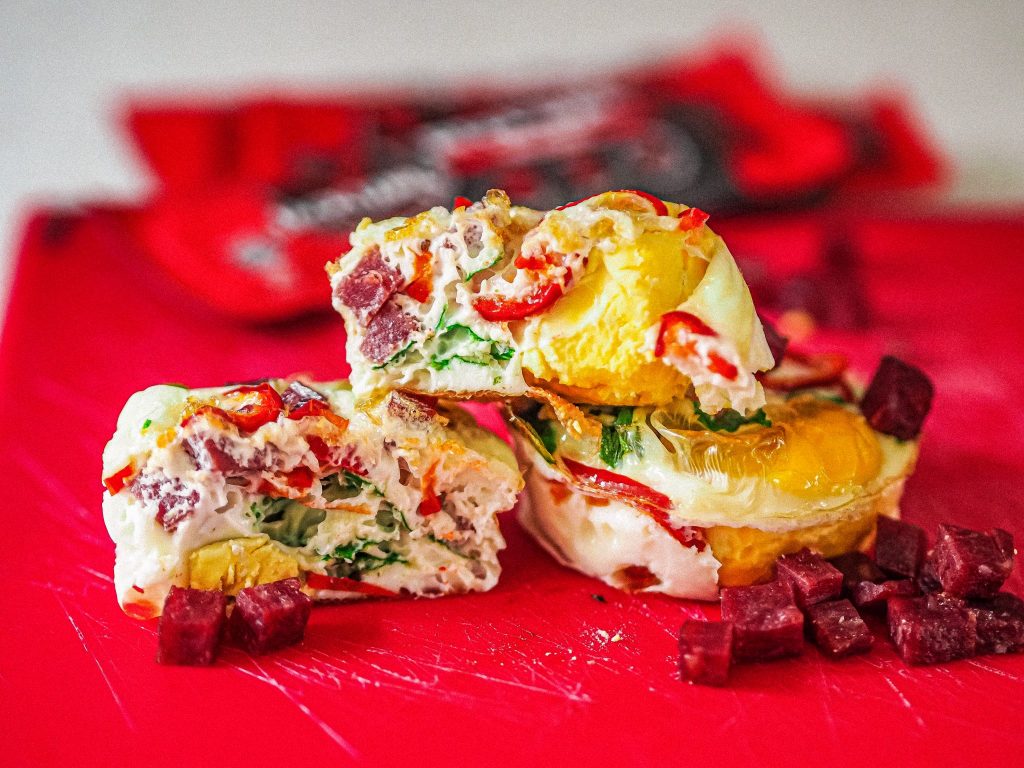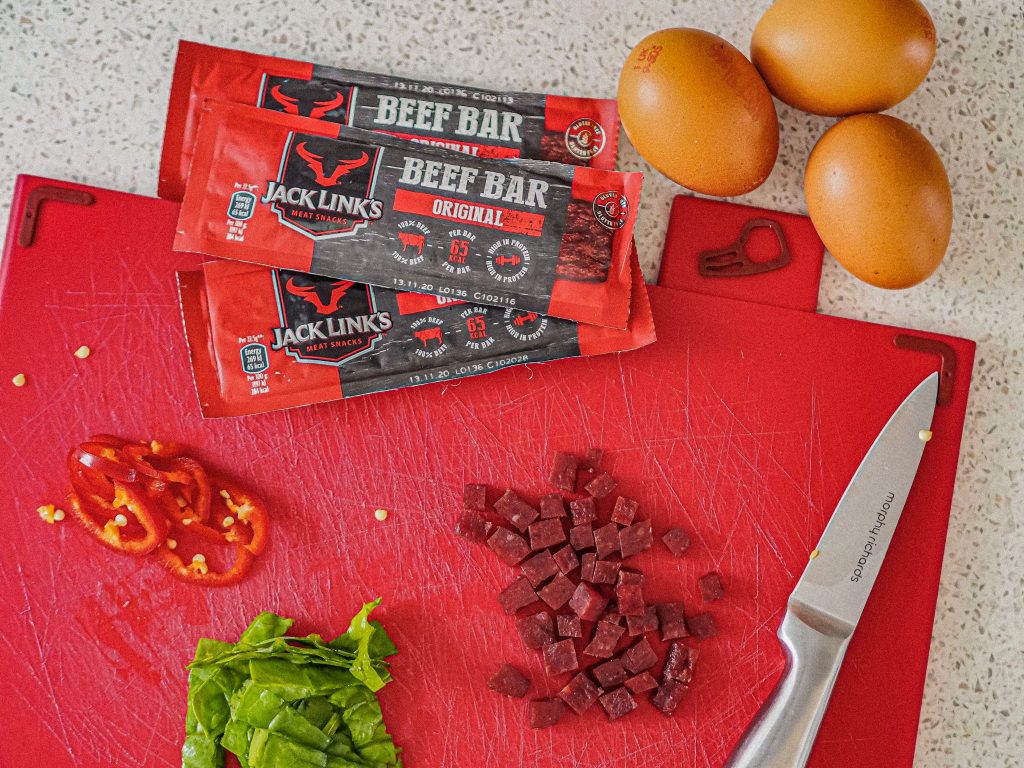 Ingredients
Eggs
Jack Link's Beef Bars
Spinach
Fresh Chilli (optional)
Salt & Pepper to taste
Method
Pre-heat oven to 180°c
Crack eggs into cupcake tray.
Add toppings – you can add whatever you want here; cheese, spring onions, meat, veggies, etc. I used chilli and spinach.
Finely dice the Jack Link's Beef Bar and sprinkle into the cups.
Season to your preference.
Bake in the oven for 14-17 mins, or until the yolk is just set (or as runny/hard as you like them)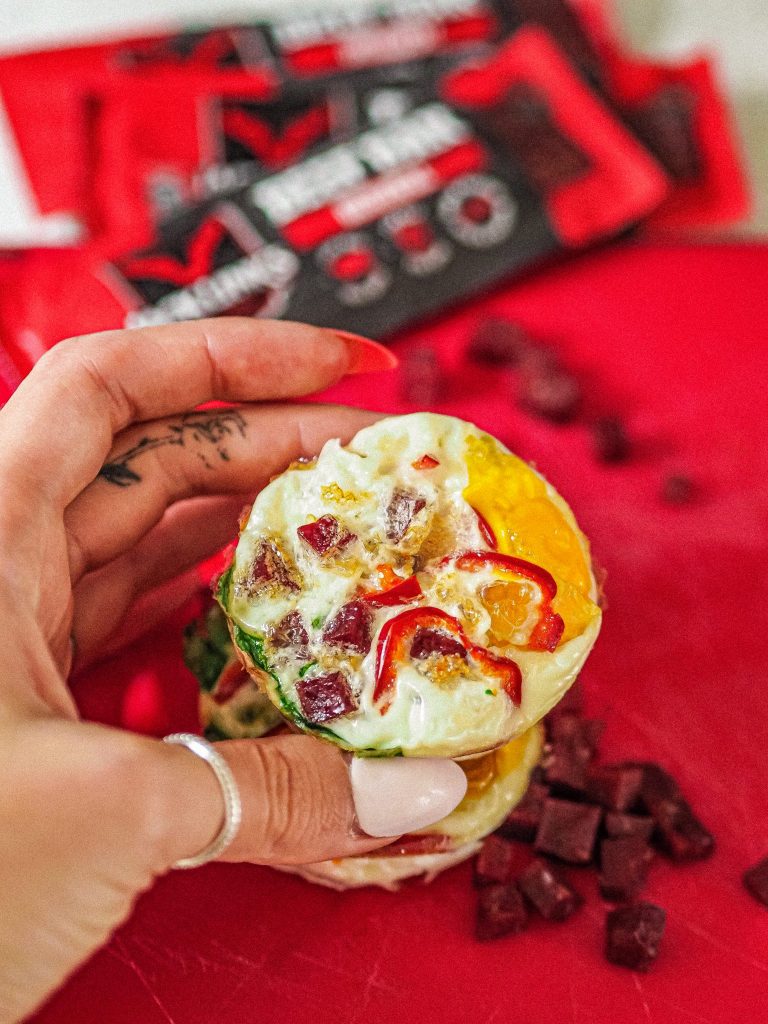 These will keep in the fridge for a few days and are great to eat cold from the fridge (I like mine with hot sauce), or you can re-heat them if you have more patience around food than I do!
Obviously the bars are great to eat on their own and keep in your desk drawer as a healthy option. Being sat at all desk all day, I often find myself snacking out of boredom, so having something healthier is ideal. If I have a bit more time and fancy something more filling then these egg cups would be my go-to breakfast or afternoon snack.
You can visit the website here and find the Jack Link's Beef Bars in Asda.
LL x
*These were gifted. As ever, all opinions are my own.