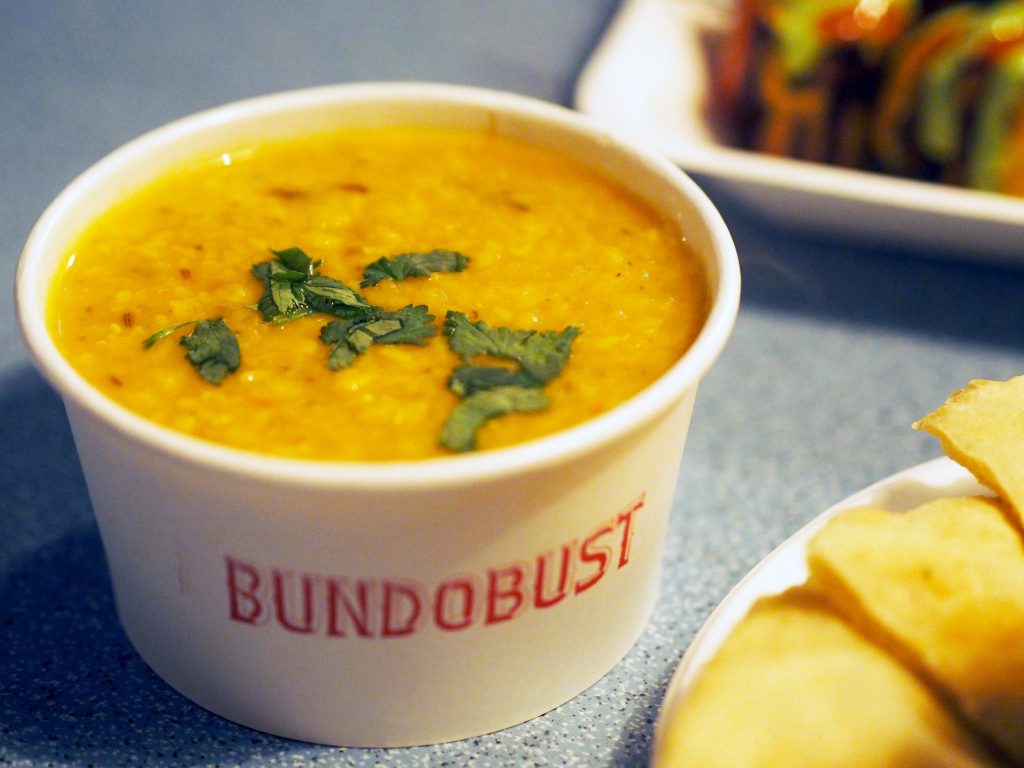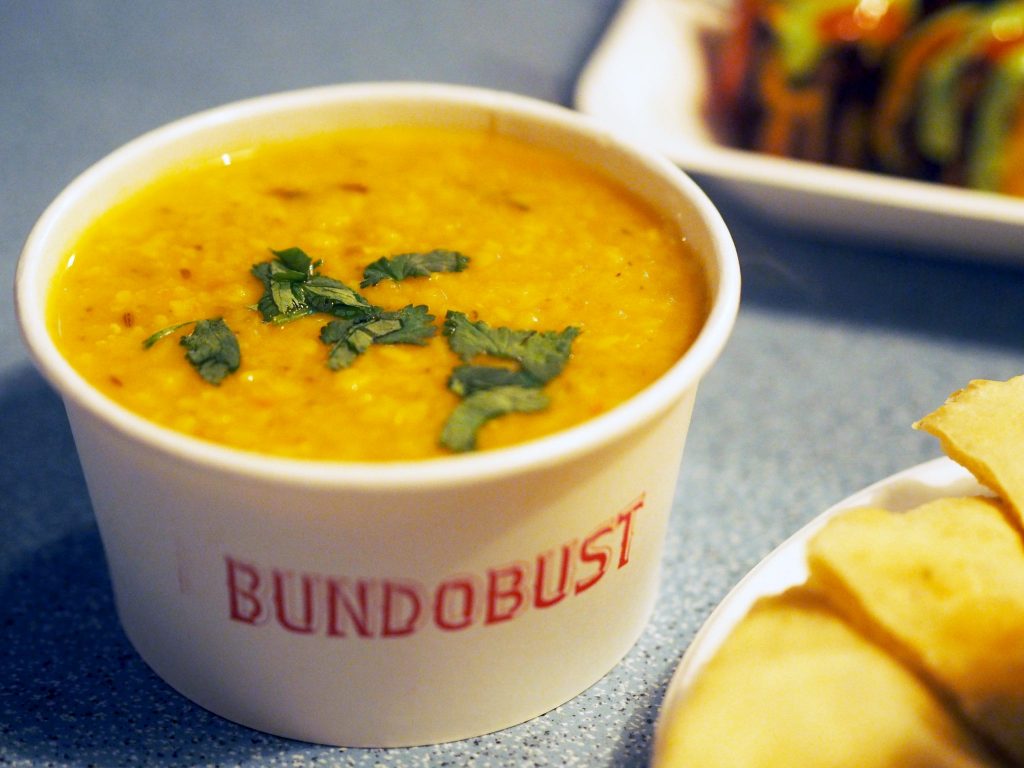 I was recently invited to the launch of one of Manchester's many new food venues – Bundobust.
If you haven't heard of it before (where have you been?!) Bundobust is an Indian street food and craft beer restaurant, serving only vegetarian dishes. Now this may sound like a strange concept and like it may only appeal to a small crowd, but it is in fact the opposite. The restaurant is so well spoke-of and popular that I had heard the name a multitude of times over the past year or two, despite their closest venue being a whole city away in Leeds.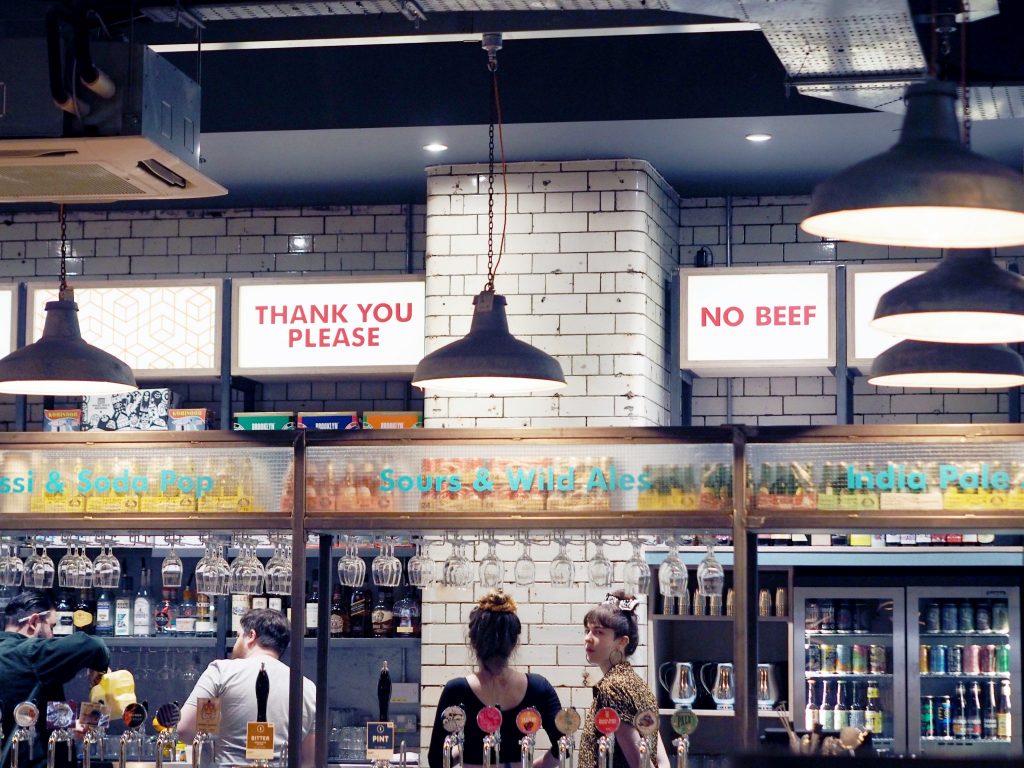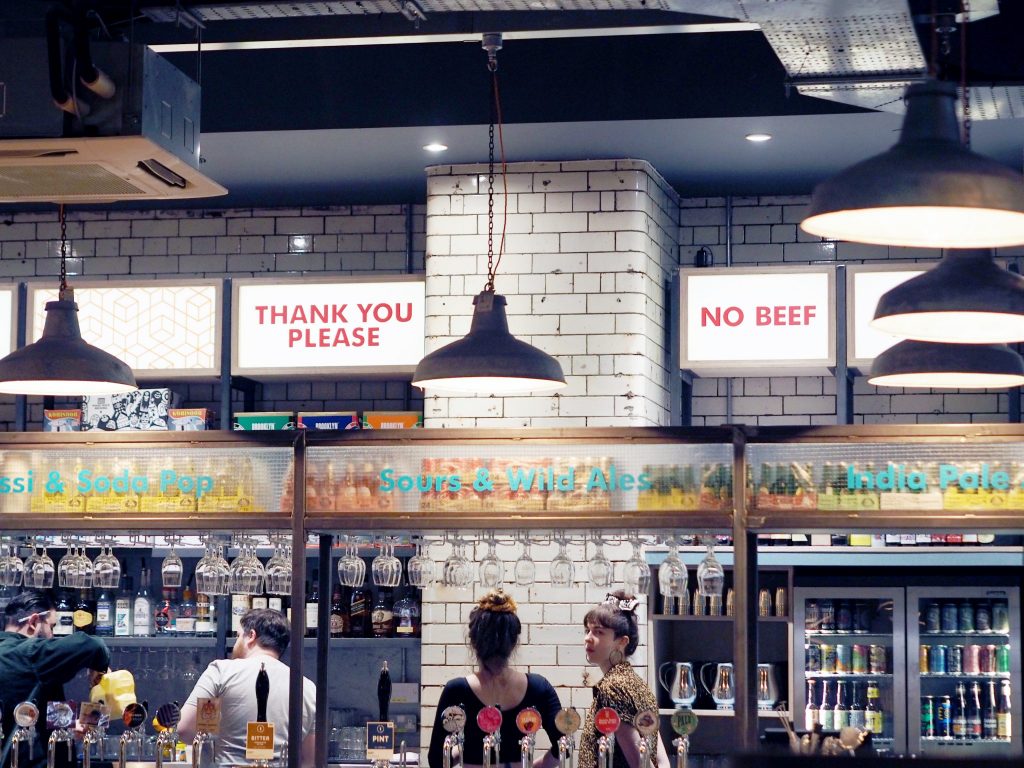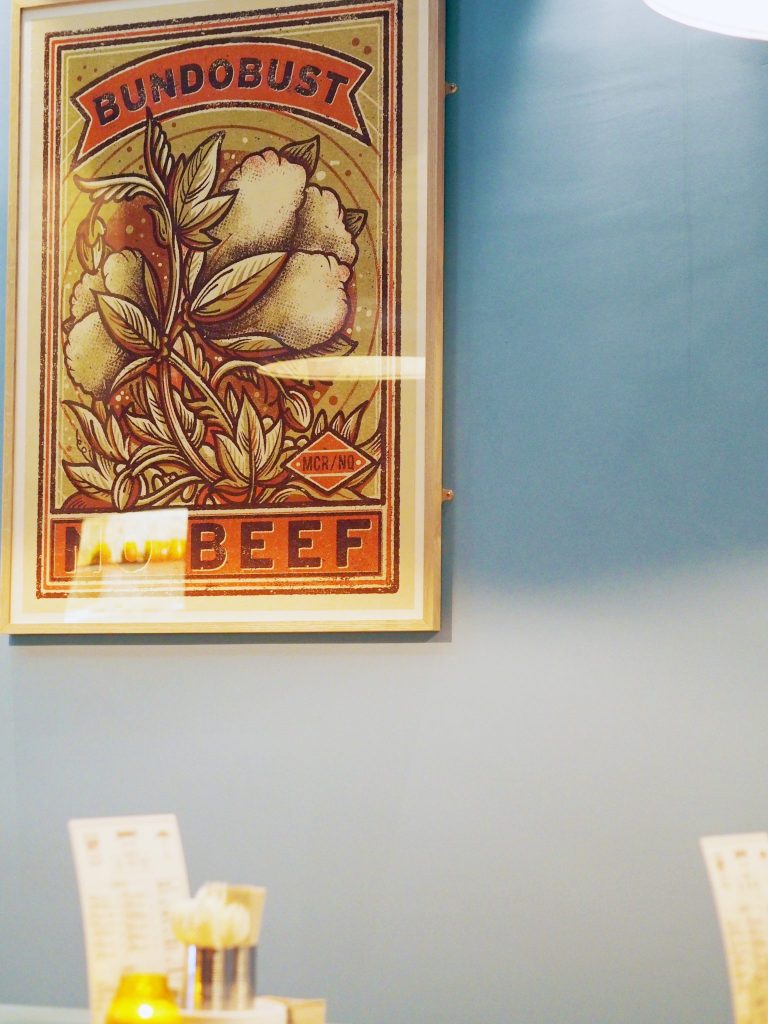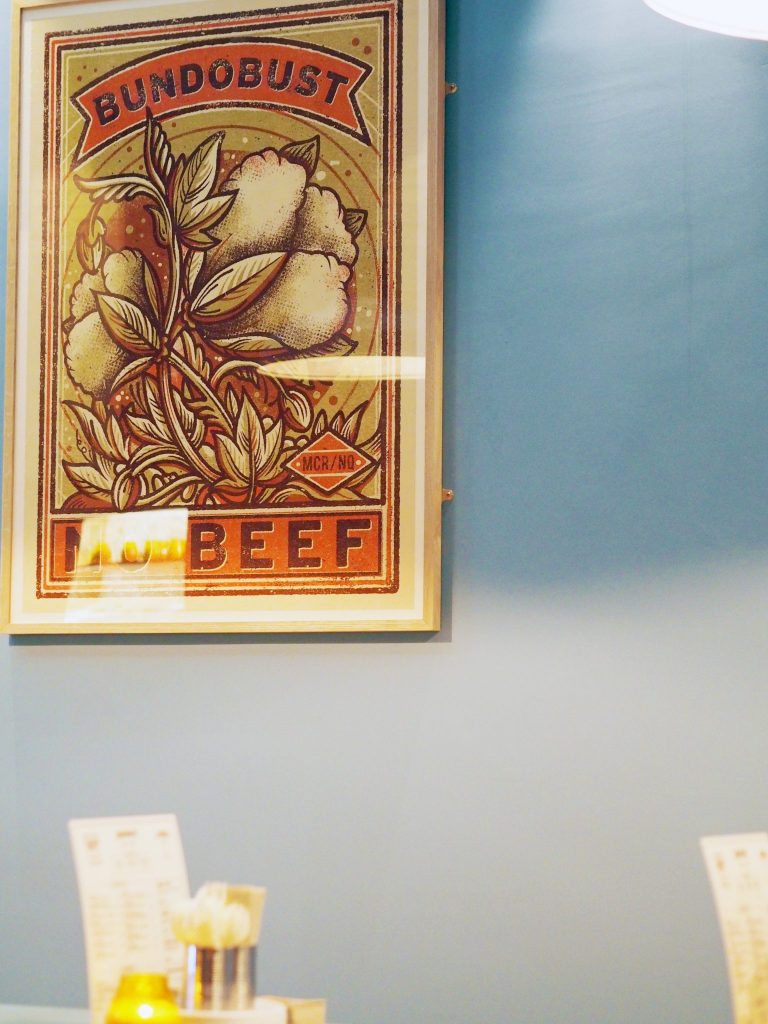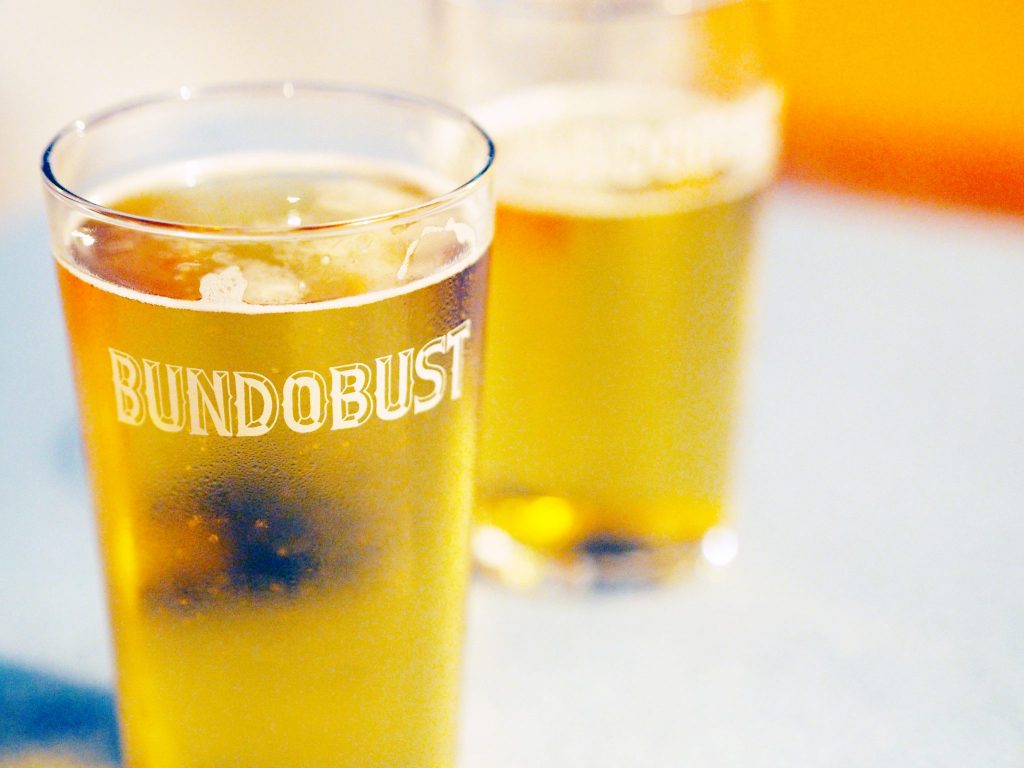 I was very excited when I heard last year that Bundobust would be opening a venue in town, as I still hadn't managed to try it and I was eager to see what all the fuss was about. Last month myself and Jonathan headed to the new venue which is conveniently located on the very border of the Northern Quarter and the busy Piccadilly Gardens. This seems like the perfect spot for the restaurant, appealing to both the daily crowds wandering through the Gardens, and those who usually go for the trendy scene of the NQ.
The restaurant is deceptively huge, and after entering down some stairs into the basement, the venue opens out into a super-spacious and open room, fitted with large booths and long benches; perfect for groups and of course, sharing food.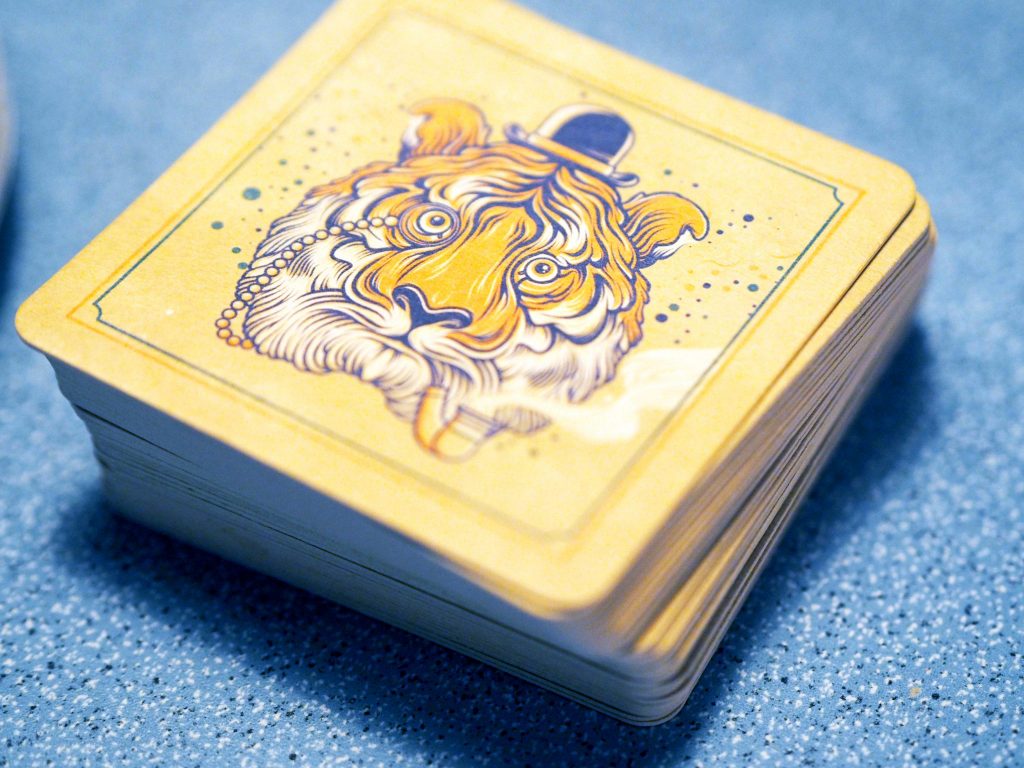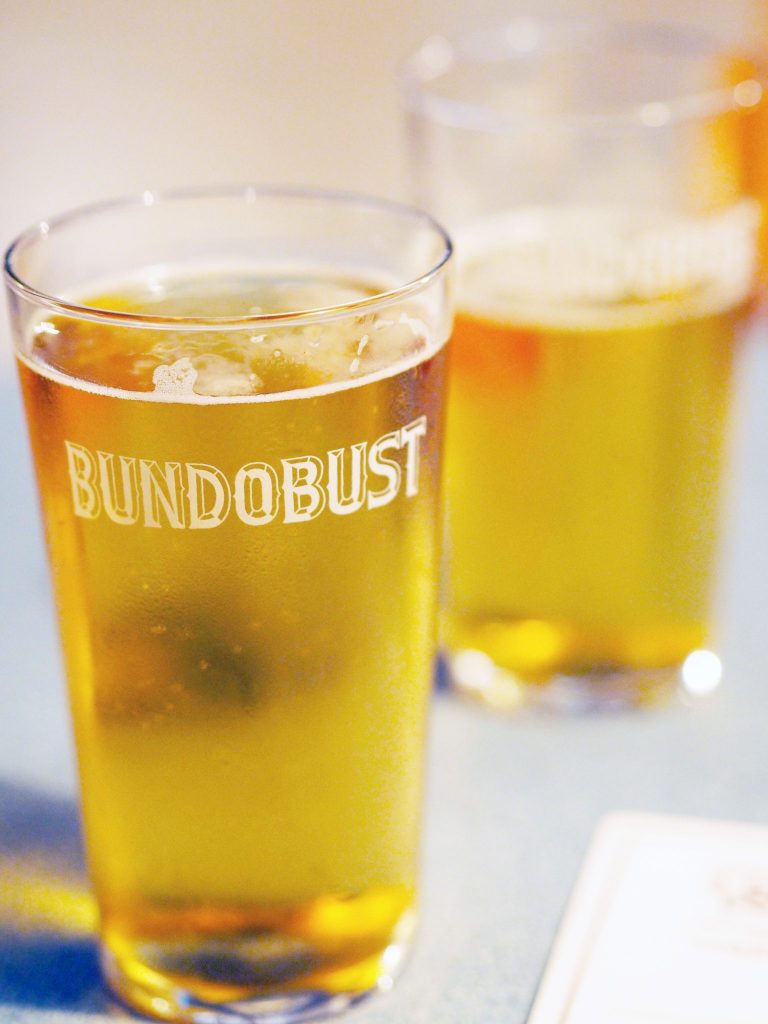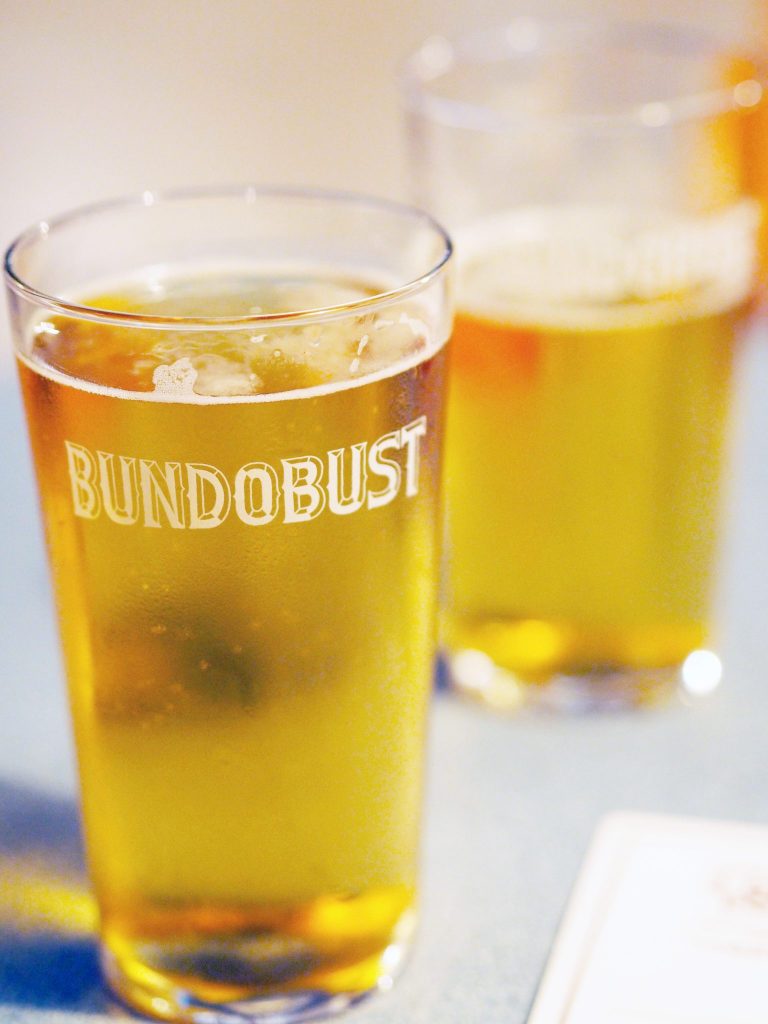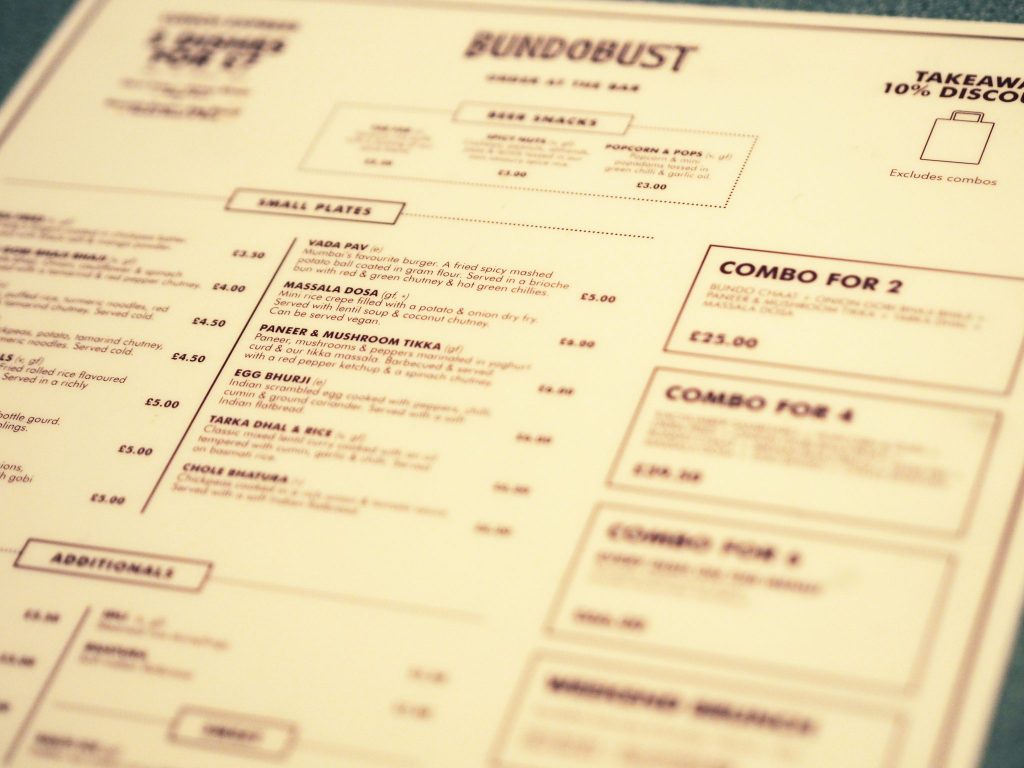 We ordered a couple of the beers while we looked over the huge menu. There is an incredible range of craft beers including a constant rotation of beers from local Manchester breweries, and if you aren't a fan of craft beer there is a great selection of wine, cocktails and spirits to wet your whistle.
The best way to order here in my opinion is to choose a drink, a couple of items from the menu and share with your friends or partner. If you simply can't decide, Bundobust have taken the tough decision making out of the equation for you, and provide some combo options, allowing you to sample a few different dishes. Be warned: it is very easy to order too much here! The prices are great so you can easily order 3-4 things each, but the dishes are very hearty and filling, so I would start with about two each and see how you go.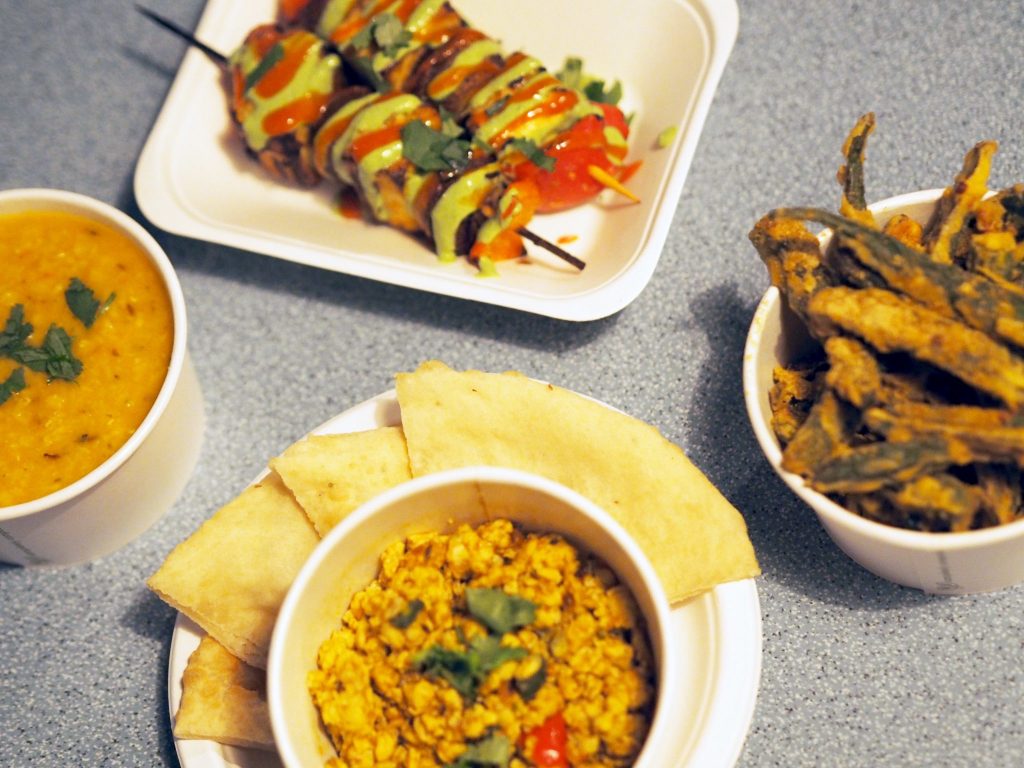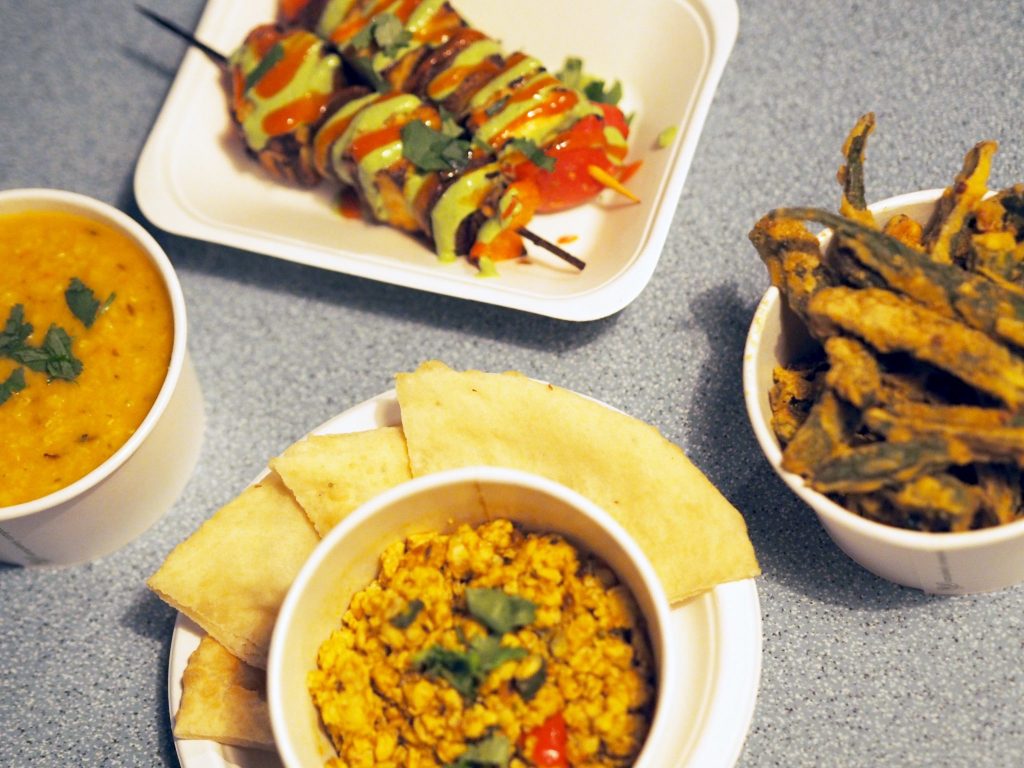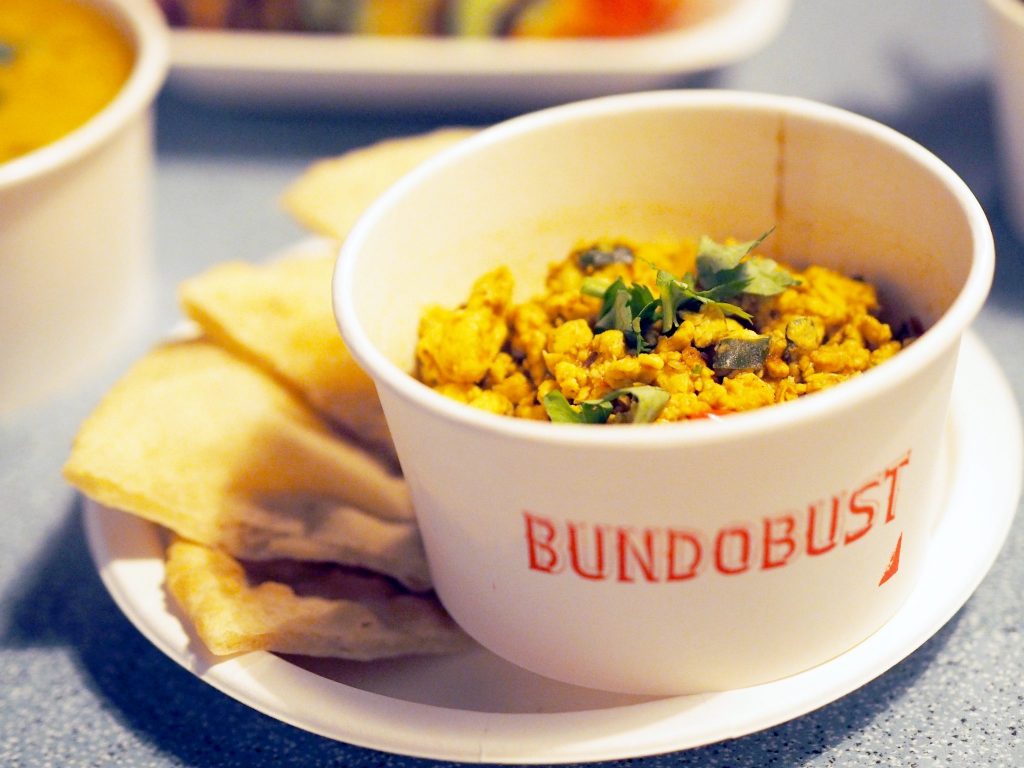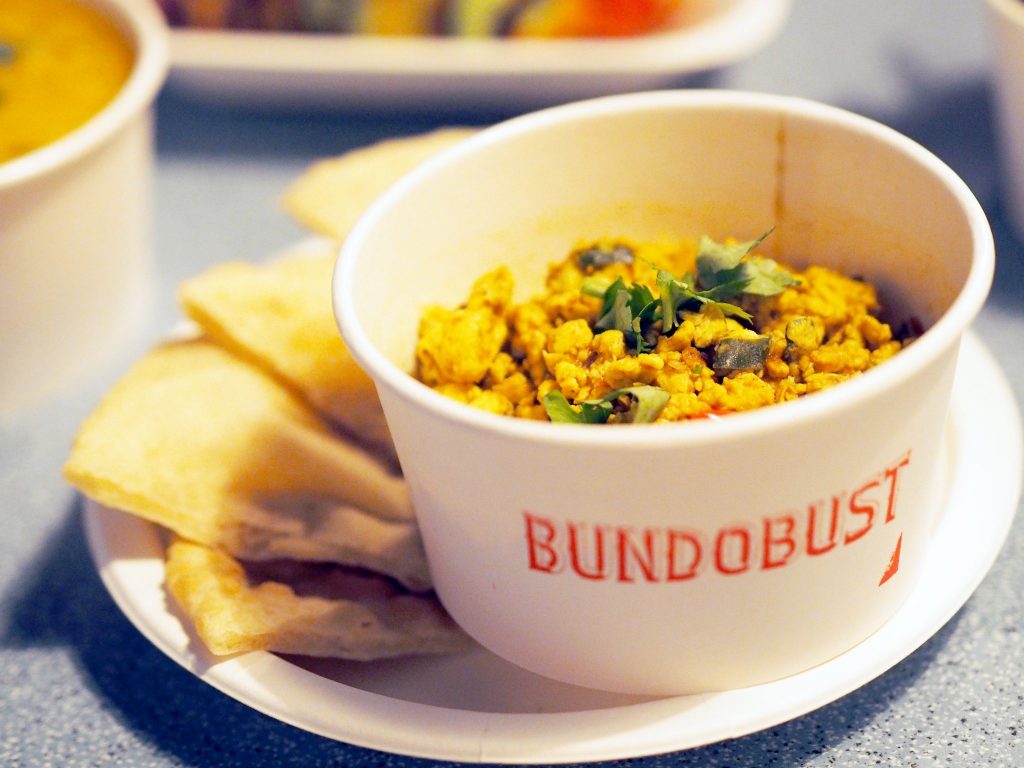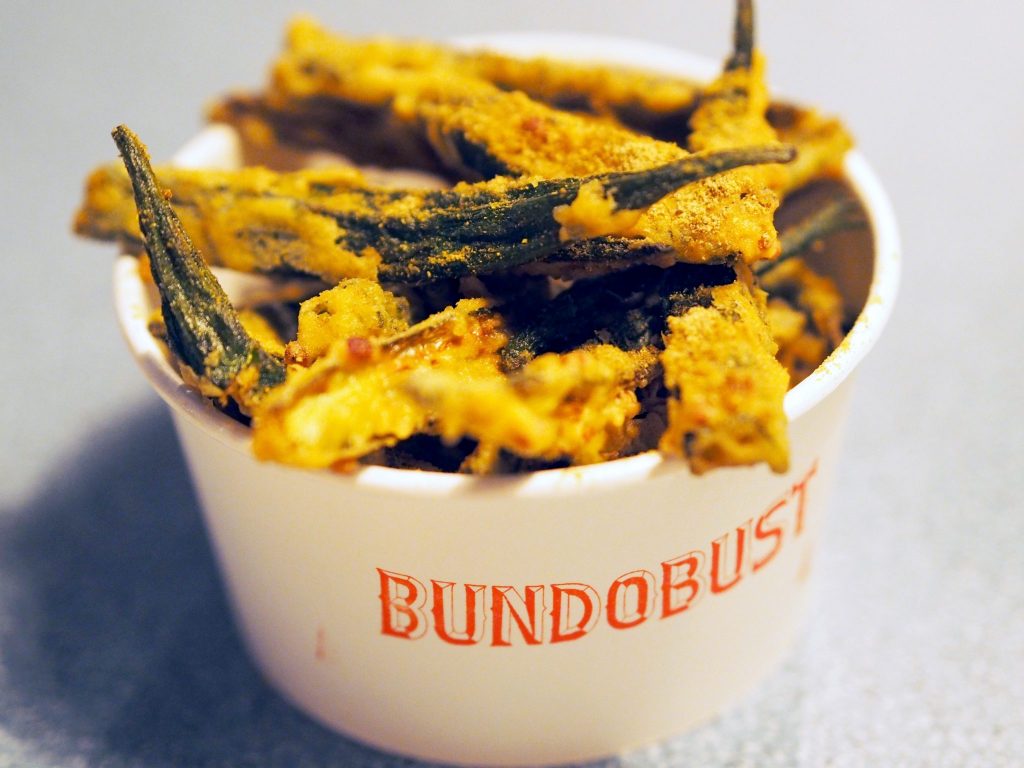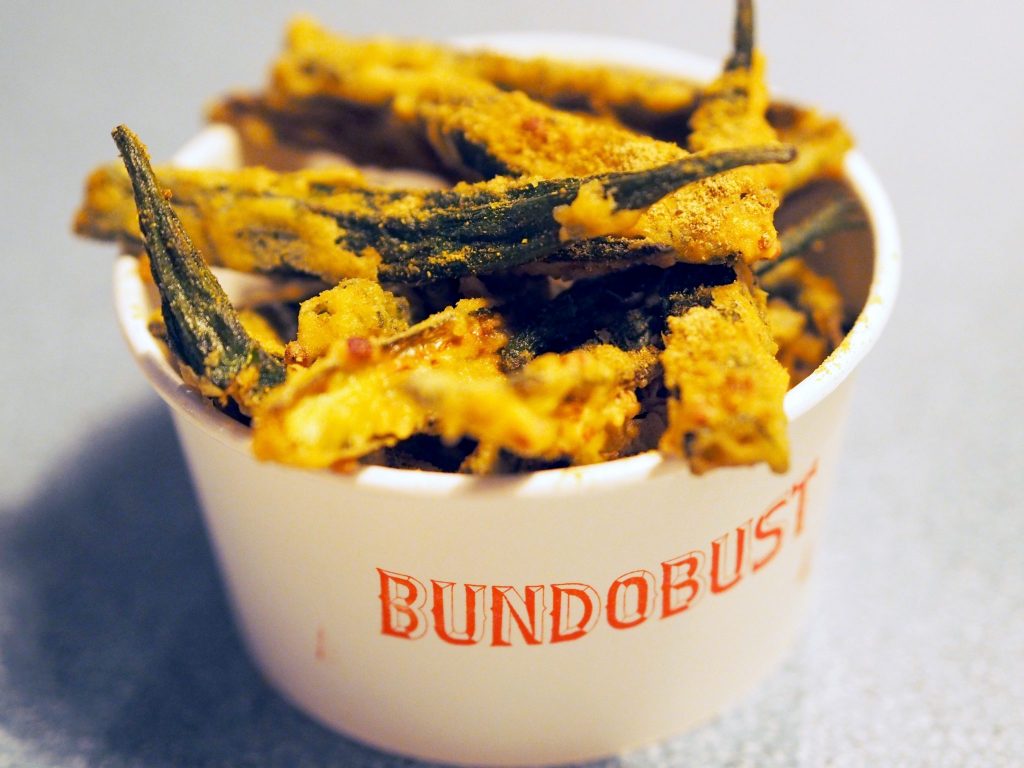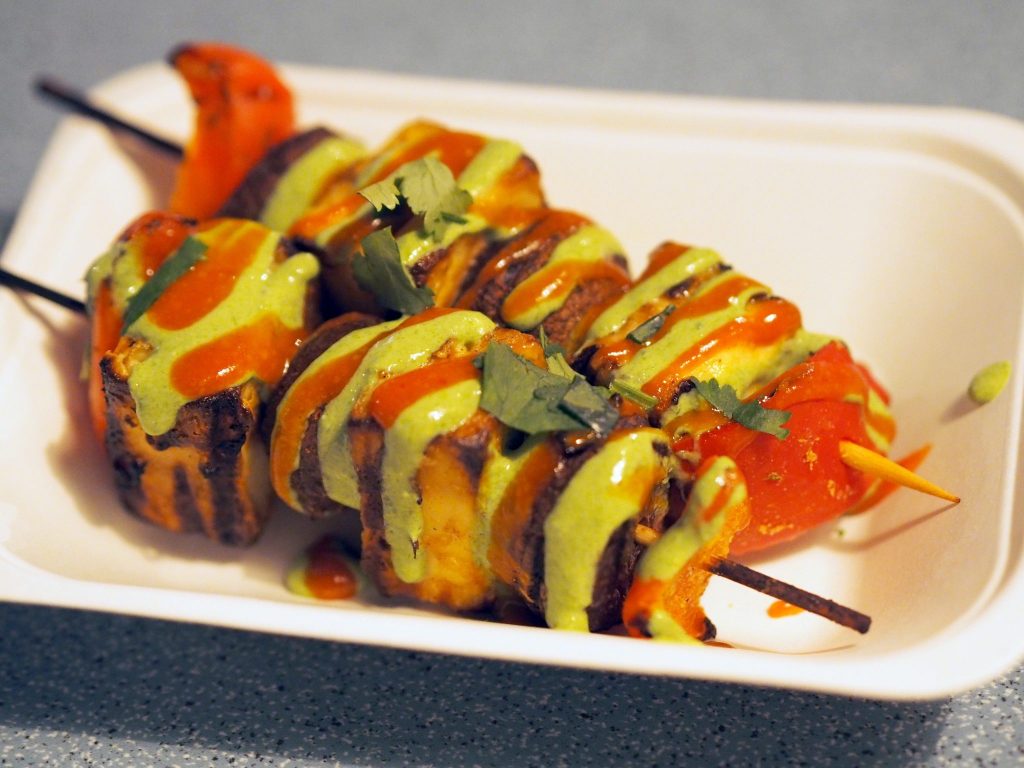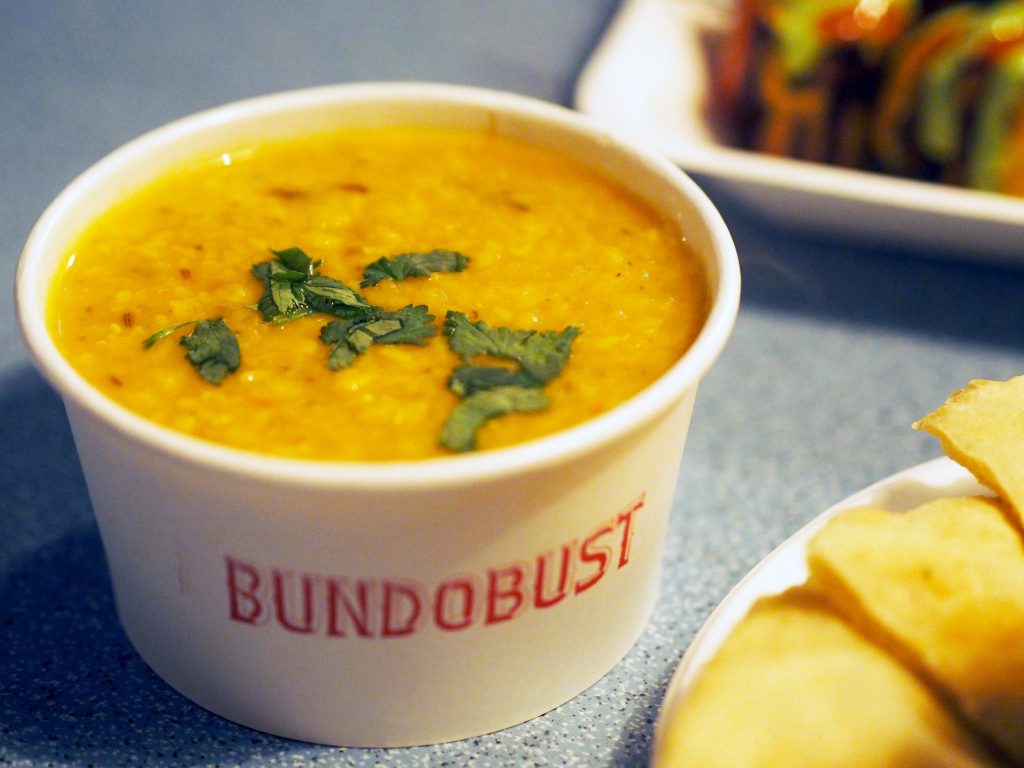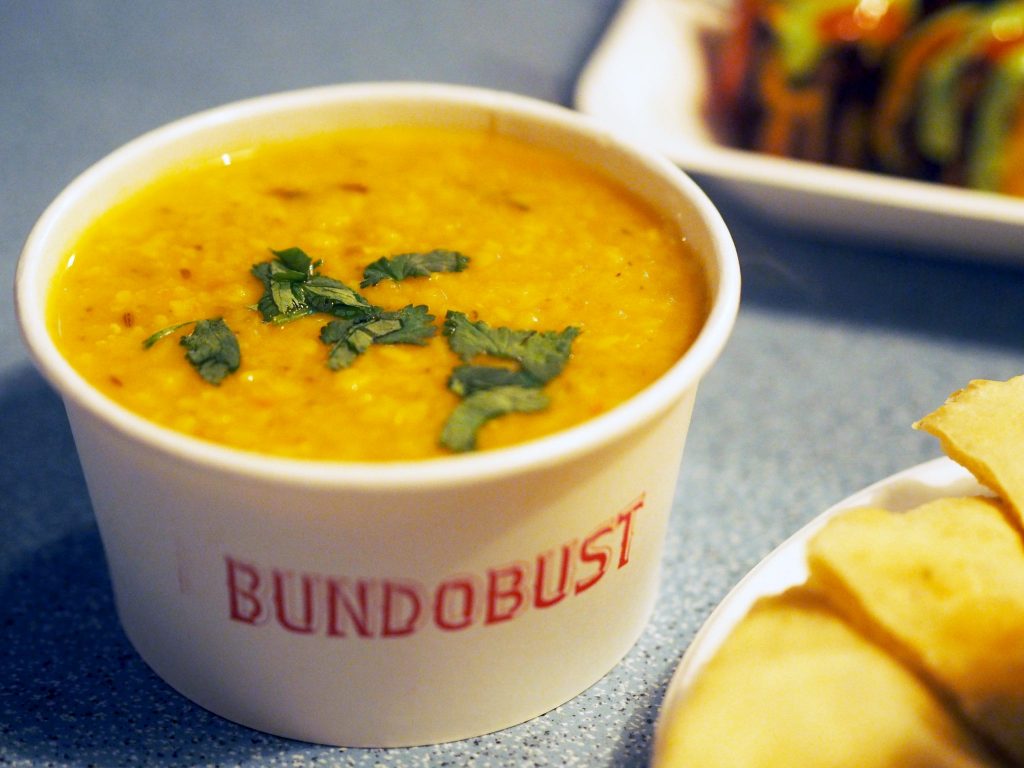 We ordered the Okra Fries (£3.50), Egg Bhurji (£6.00), Tarka Dhal & Rice (£6.00) and the Paneer & Mushroom Tikka (£6.00). They come served in super cute, printed biodegradable pots with compostable cutlery, both made from plant starch and are more beneficial to the environment than constantly washing dishes – amazing!
When the food arrived it was easy to see why Bundobust has won numerous awards and is spoke of so highly. The flavours are just incredible, and gave me a whole new love for vegetarian and vegan food. Each dish has it's own wow-factor and layers of hearty and delicious flavours, and with each we tried it got harder to choose a favourite. The Okra Fries are a must-try for me, they are super addictive and make for the perfect bar snack. They are great to share with friends over a couple of drinks or as part of your meal with some other dishes.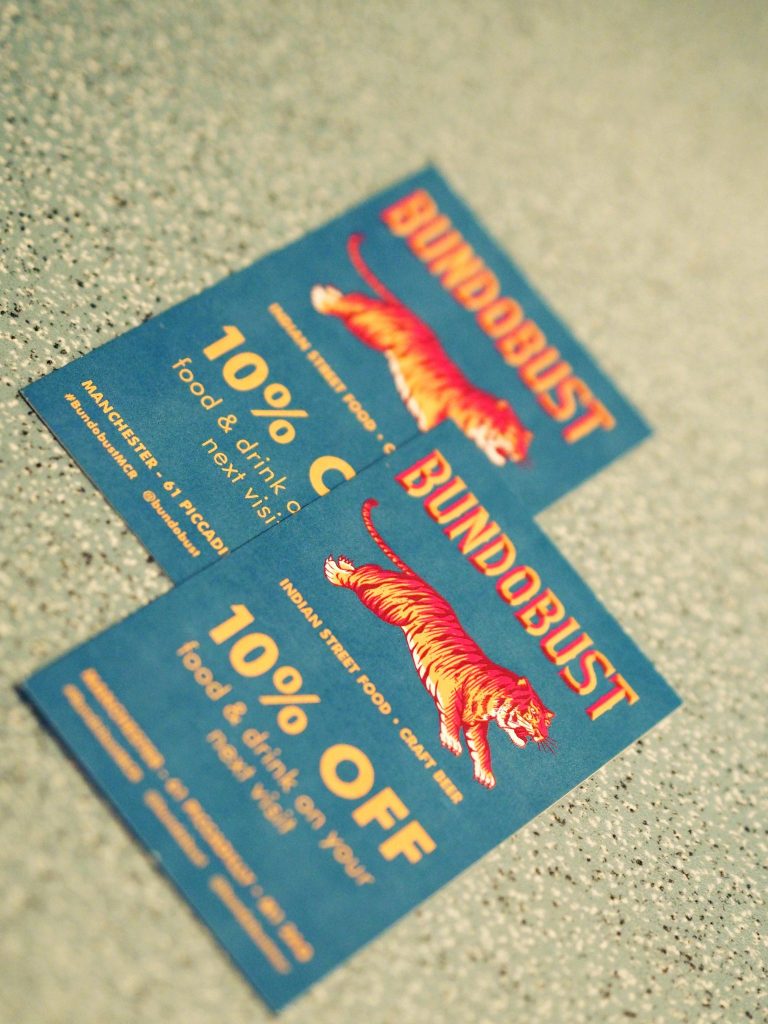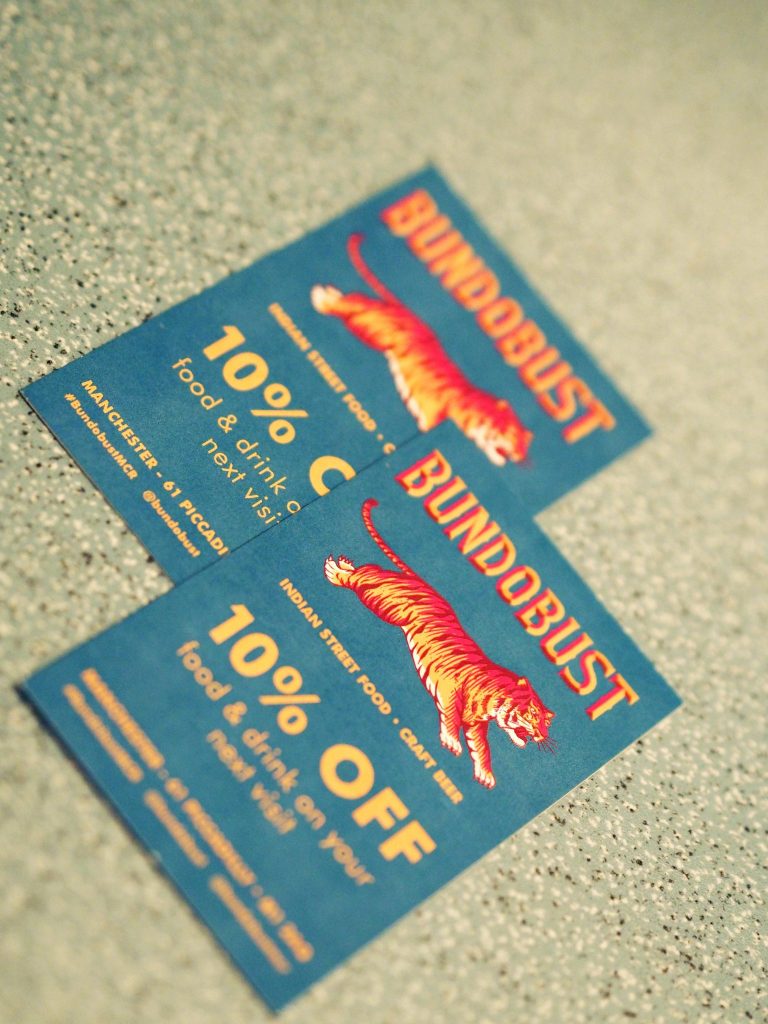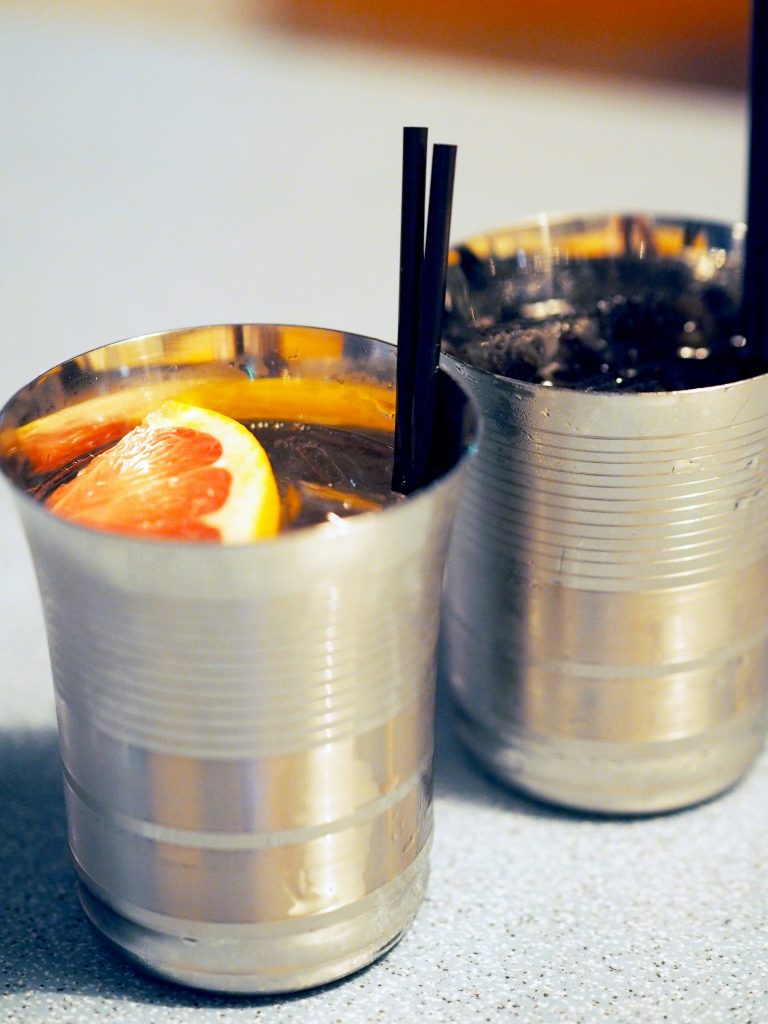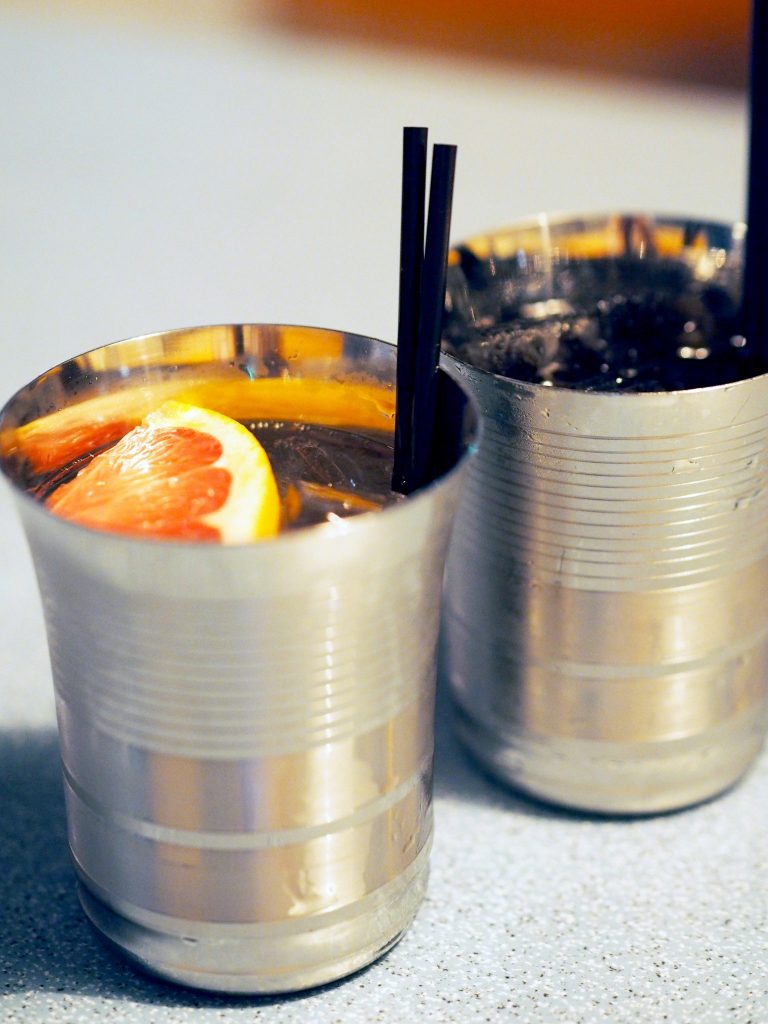 We ended our dinner with a couple of spirits and mixers; something a little lighter to finish on after the beers and incredible food! We actually wished we weren't as full as it would have been so easy to order a few more plates, but this will be all the more reason for us to head back and try the rest of the menu soon.
I am completely sold on the concept; I love how different it is to anywhere else in the city – it is perfect for so many occasions, has a great atmosphere, serves the most amazing food and everything is so reasonably priced. I cannot recommend this place enough and If you're looking for somewhere different to dine, fancy some beers with friends or are searching for a great vegetarian/vegan restaurant then this is your spot.
LL x
*The food and drink was generously gifted to us – thank you to Bundobust for having us and to I Like Press for the event invite.