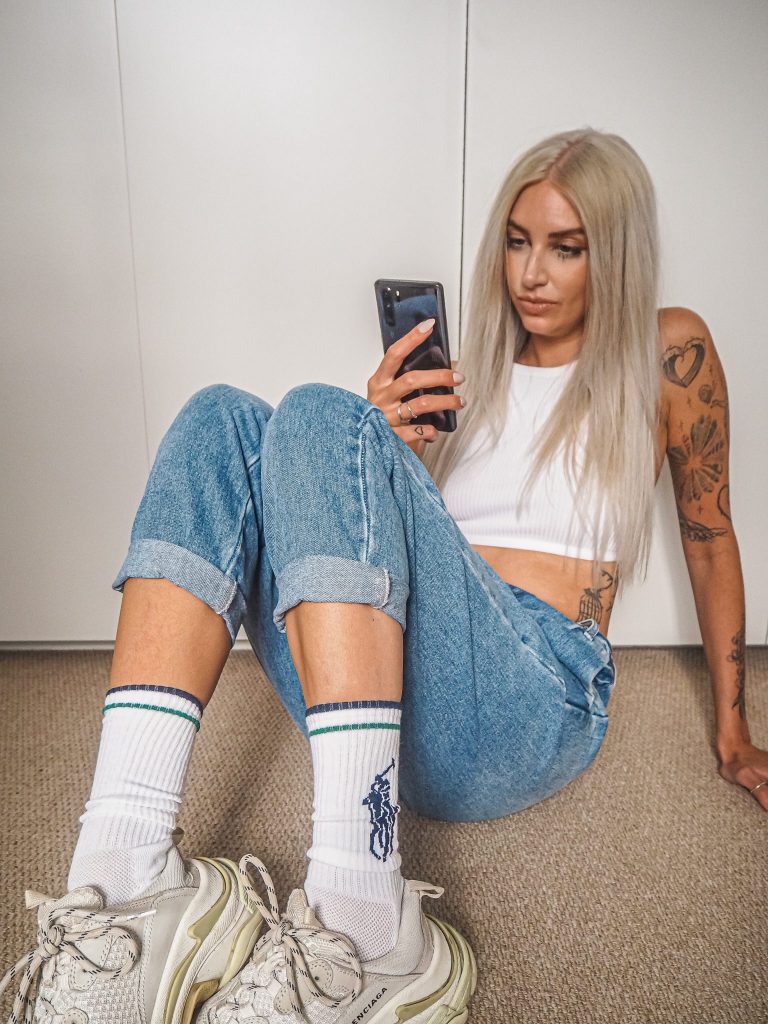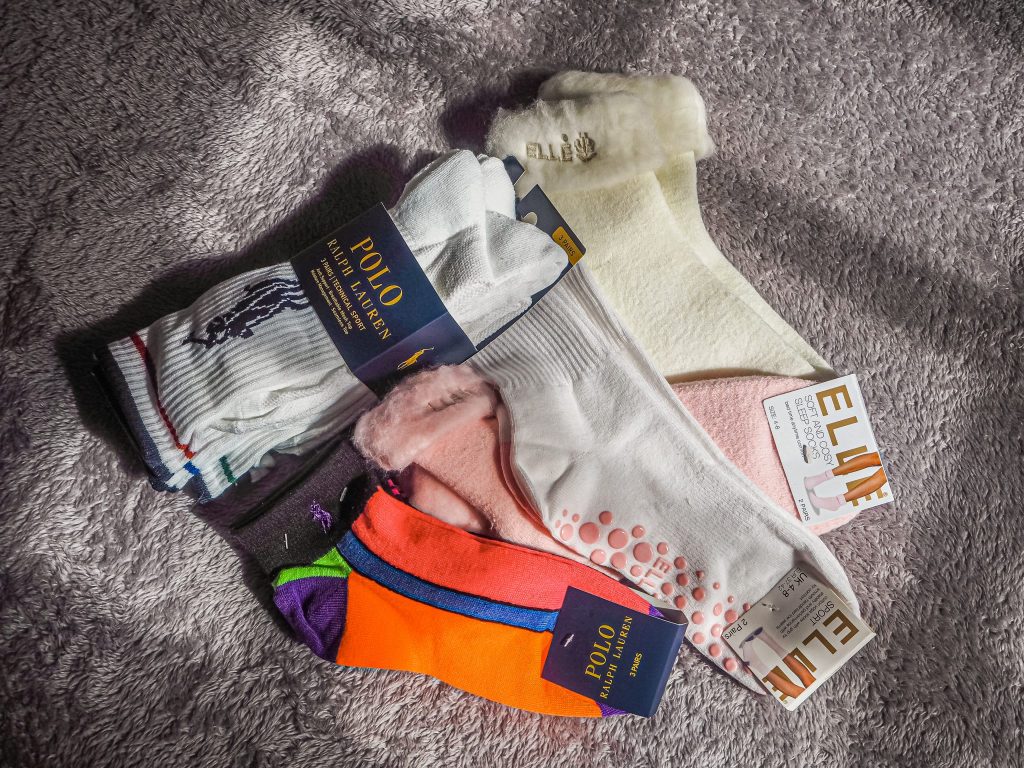 Sock Shop
Socks have become a key accessory in outfits over the past few seasons, and I've recently had a little Sock Shop makeover to step up my sock-game! I think since street-style, athleisure and casual outfits have become more on-trend, logo and statement socks have become a big part of that. I actually love that an item of clothing that might have been considered pretty boring and practical has become another way to show off your style and add to an outfit. I've chosen a range of socks from Sock Shop to show you how I'd wear them with different styles. They also have SO many different kinds of socks that I wanted to share some options with you. I also made a fun TikTok video with these in which I've shared at the end of this post!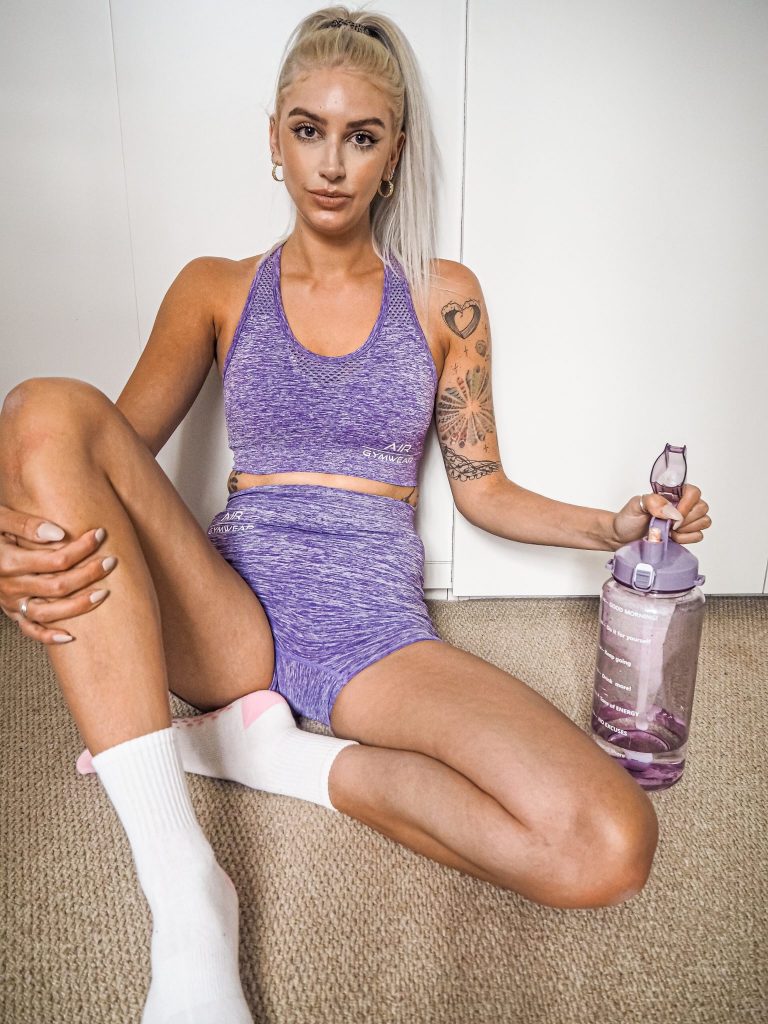 Working Out
The first pair of socks I chose are these cute Elle sport yoga socks. You might have seen that I've started doing yoga since lockdown as I've been really missing the gym. These are perfect because I usually have to remove my socks as they are quite slippy when I'm trying to hold yoga poses. The little grips keep me steady on the floor, so they are practical as well as looking cute with my workout sets!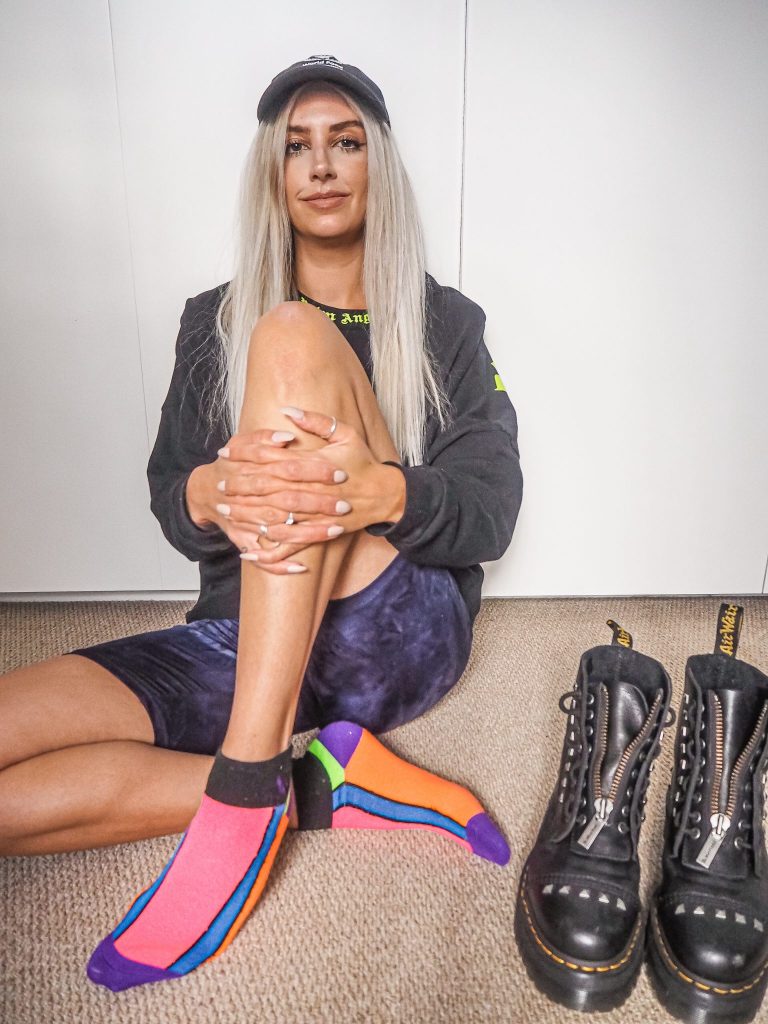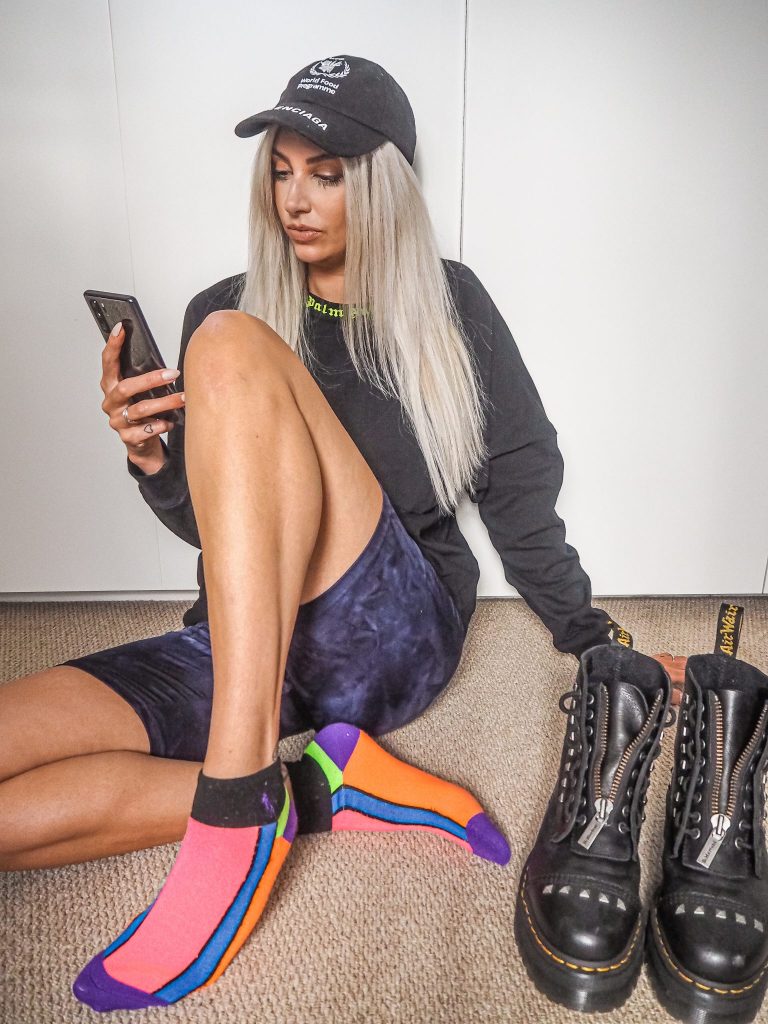 Neon Grunge
Another recent trend – neon. I think this looks great on some people but I'm not really a neon kinda gal. However I think little accessories and pops of colour are a great way to use it, if like me, you aren't into full blown bright, colourful outfits. Here I've gone for a more grungy, darker look, brought to life with a few pops of colour running through. These are great because depending on the shoes you choose to wear, you can choose how much of the socks you can see. These come in a 3-pack with different designs too so you can mix and match depending on how bright you're feeling!
Ralph Lauren Neon Anklet Socks – £14.99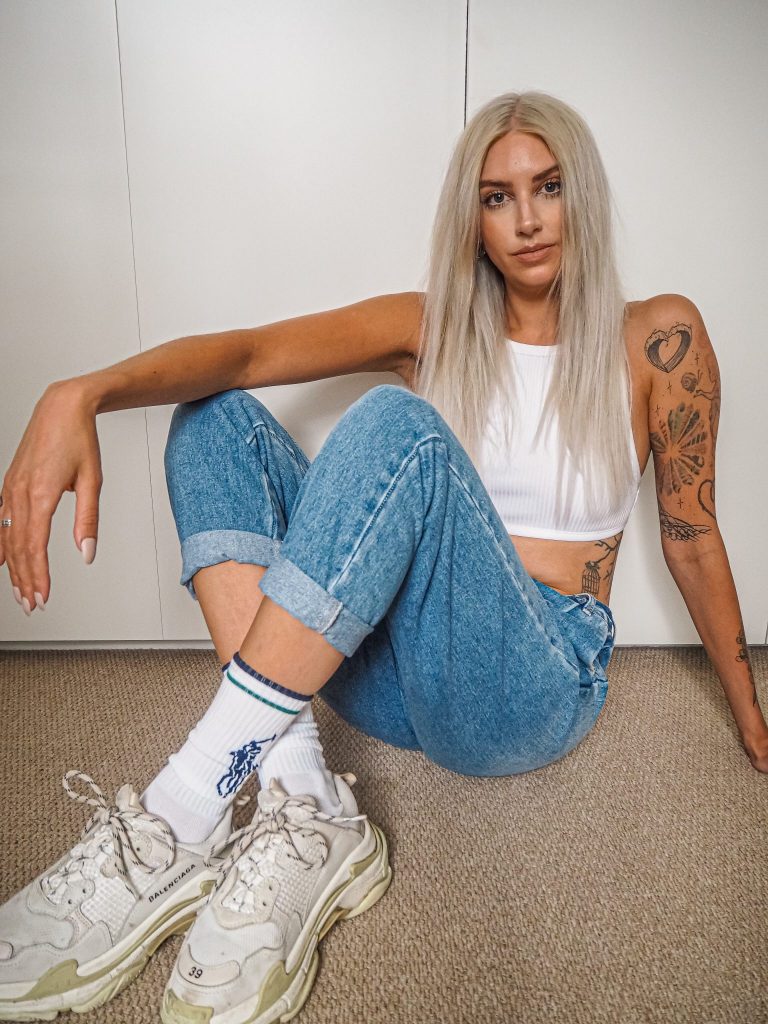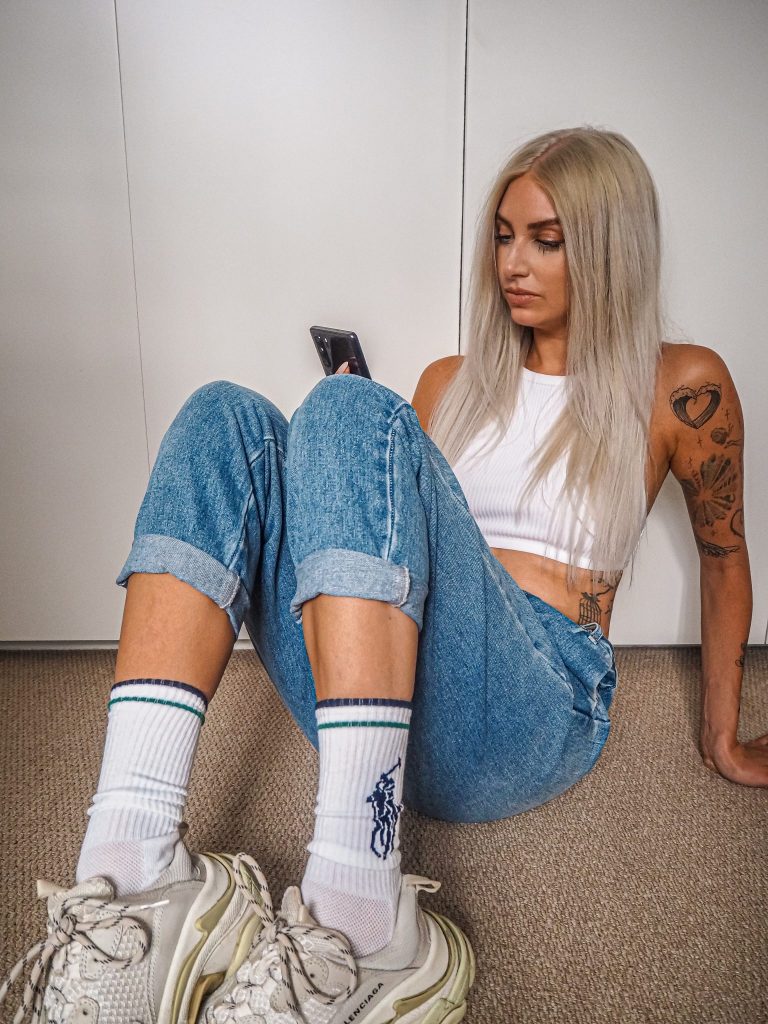 Sporty Staples
Sports socks are definitely the socks I'm seeing most at the moment, and they are the style I wear the most too. You could also wear them with any outfit in this post.
I love contrasting edgy accessories with more feminine pieces, and these socks with chunky trainers and a mini dress or bodysuit and shorts look really effortlessly cool. Here I've actually styled in a minimal and super easy way that most people can relate to – the 'jeans and a nice top' look. A basic colour palette of denim and white that is timeless and is super flexible for all styles. The logo socks add a statement but also blend in with the outfit nicely.
Ralph Lauren Sports Socks – £24.99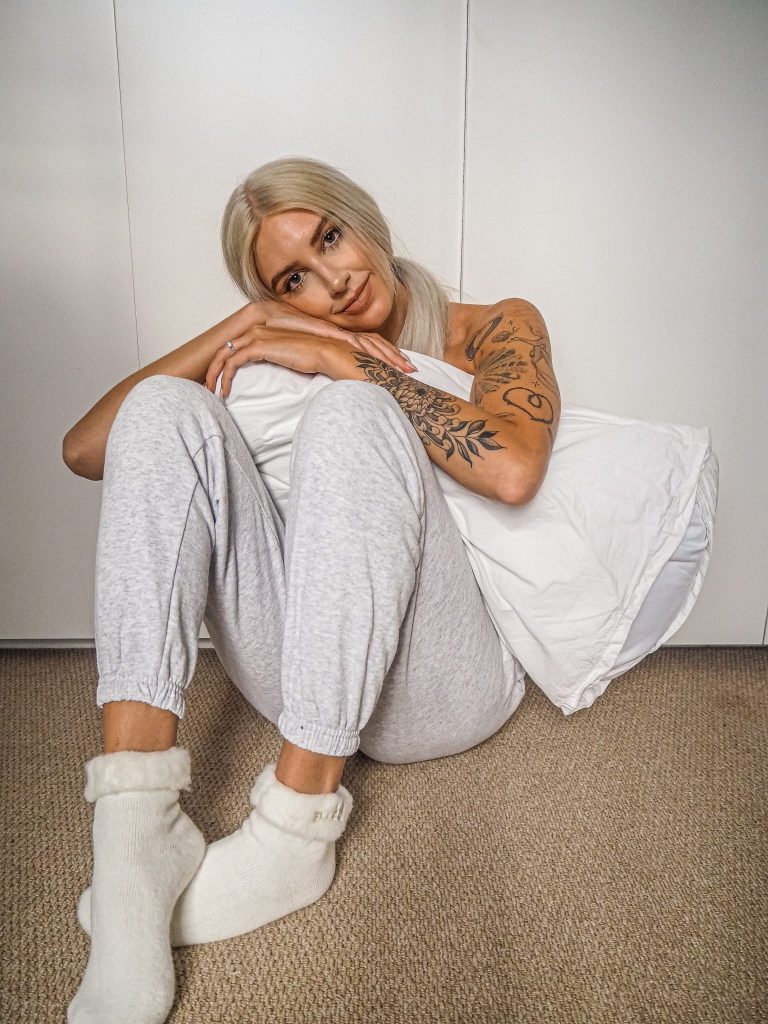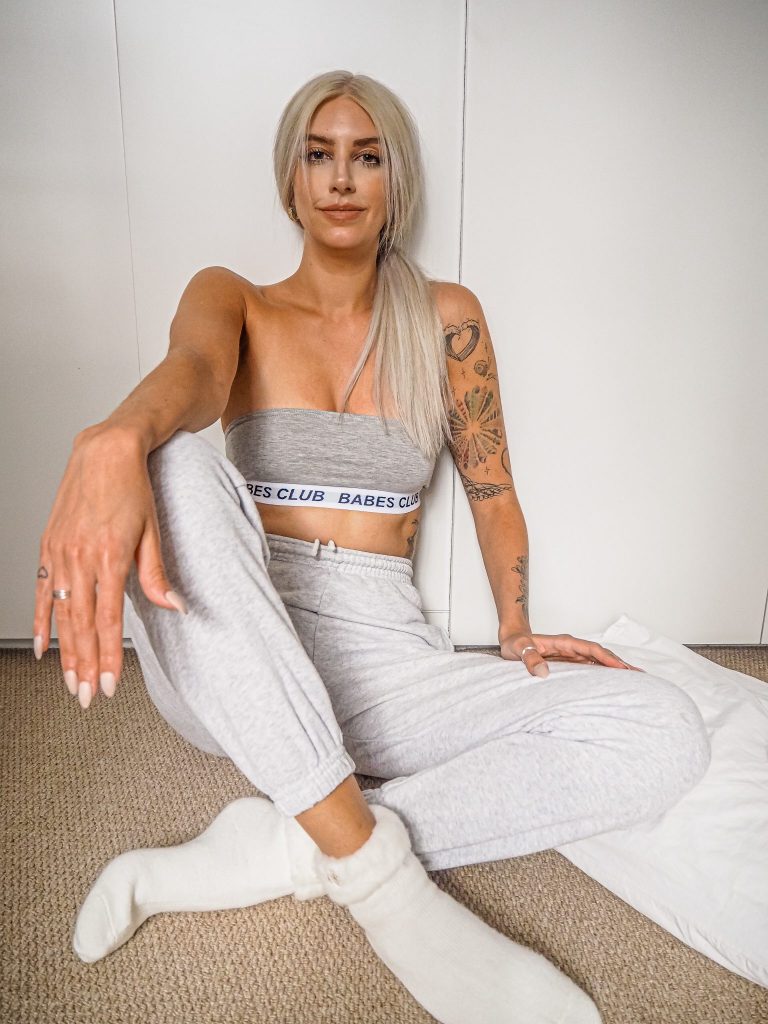 Sleepwear Snug
To end the blog post and to end the day – cosy bed socks! I always have cold feet and usually wear cosy socks around the house rather than slippers, so these had my name all over them. The inside is super fleecy and they are incredibly warm and comfortable. I've been living in these since they arrived. The cute logo adds a little something, and since I'm spending all my lockdown time in cosy socks, it's nice to have some new cute socks so lounge around the apartment in.
I loved putting together these outfits with socks. It's something a little different to anything I've done before but it was really fun! Here's the TikTok I made for the outfits too – let me know what you think!
LL x
*These items were pr gifts. As ever, all opinions are my own.