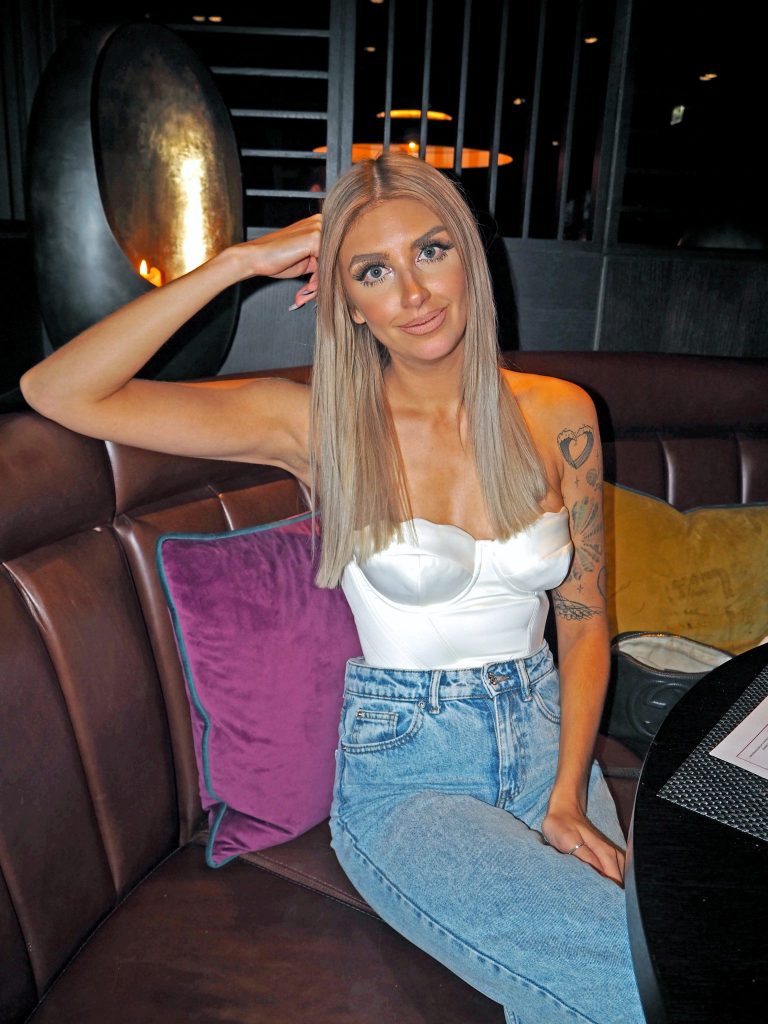 January Restaurant Deals
We are well into January already but I thought it would be totally worth doing this anyway. Everyone is now getting back into routine and I know plenty of people who look forward to the January restaurant sales after a week or two of resting, saving some pennies and getting back on the health train.
My birthday is in January so I always like to take advantage of the restaurant sales. After Christmas I find it quite hard to bring myself back into productive mode. Plenty of people decide to do dry January or have a month of not going out to make up for their festive spending. I however, find January hard enough! It's nice to take advantage of the great foodie deals and have some nice dates in the diary to look forward to, to get me through the month.
There are a tonne of amazing restaurants who take part in this; the list seems to get longer each year. I thought I'd share some of my personal faves of the Manchester January restaurant deals, and the ones I would definitely recommend trying if you haven't already.
Fine Dining
To get the best bang for your buck; try one of these higher-end restaurants while you can grab some discount: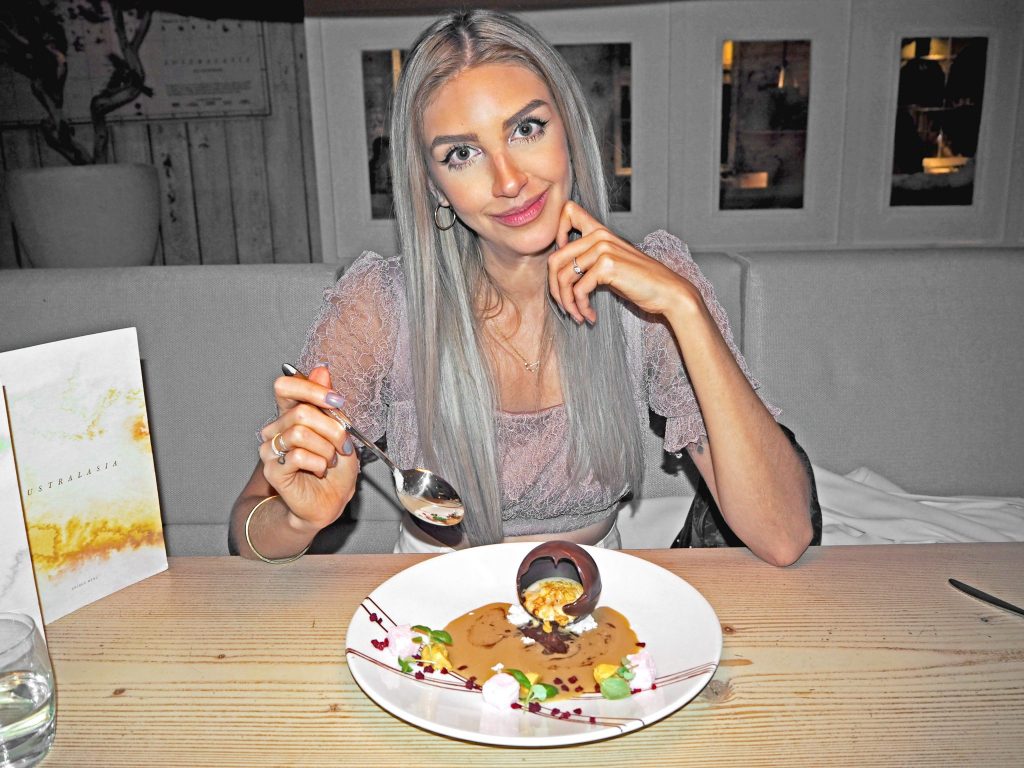 Australasia
30% off food, all day Sunday – Thursday and until 4.30pm Friday/Saturday when you book via this link. This is one of my favourite restaurants in the city so if you haven't visited then now is the time to try it! You can see my review post here.
Wood
2-4-1 Tasting menus Tuesday to Friday when you book via this link. 5 & 7 course menus only and wine flights not included. This is one I am yet to try but I've heard nothing but great reviews.
20 Stories
2 courses for £18.50 or 3 courses for £23.50 including a Tanqueray 10 Aperitif. Monday–Friday 12pm–3pm & 5.30pm–6.30pm. Book here.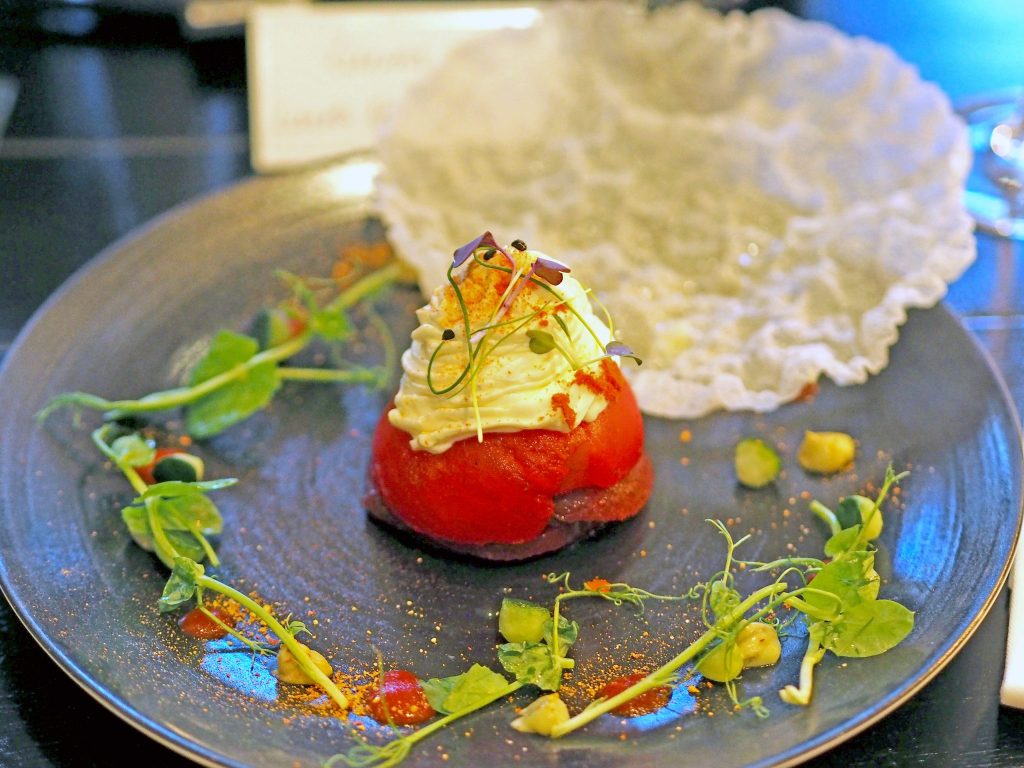 Grand Pacific
50% off your food bill Sunday – Thursday all day, Friday and Saturday until 4.30pm when you book with this link. My birthday meal restaurant of choice last year and it was a-ma-zing.
San Carlo Fumo
50% off food daily (with limited availability on Friday evenings). The offer is not available after 5pm on Saturday evenings. Book here.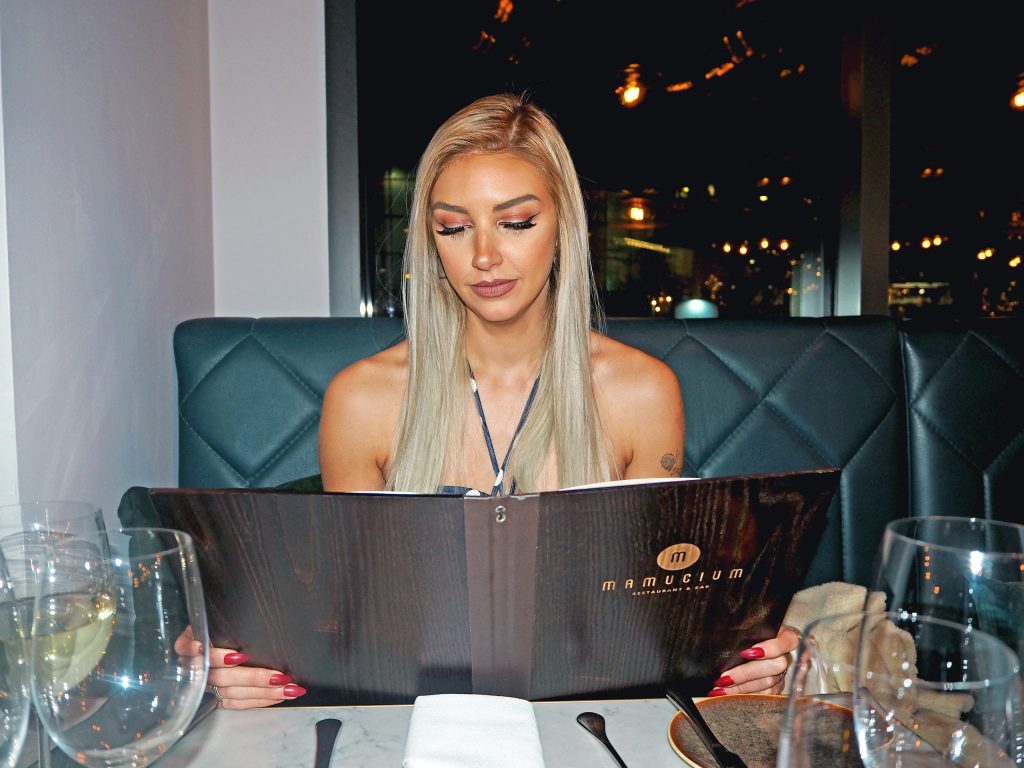 Mamucium
3 courses, 2 guests, 1 glass of wine for £20 per person 5-10.30pm. Book here.
Casual Dining
For those who don't want something super-swanky, but still want deliciously sophisticated food: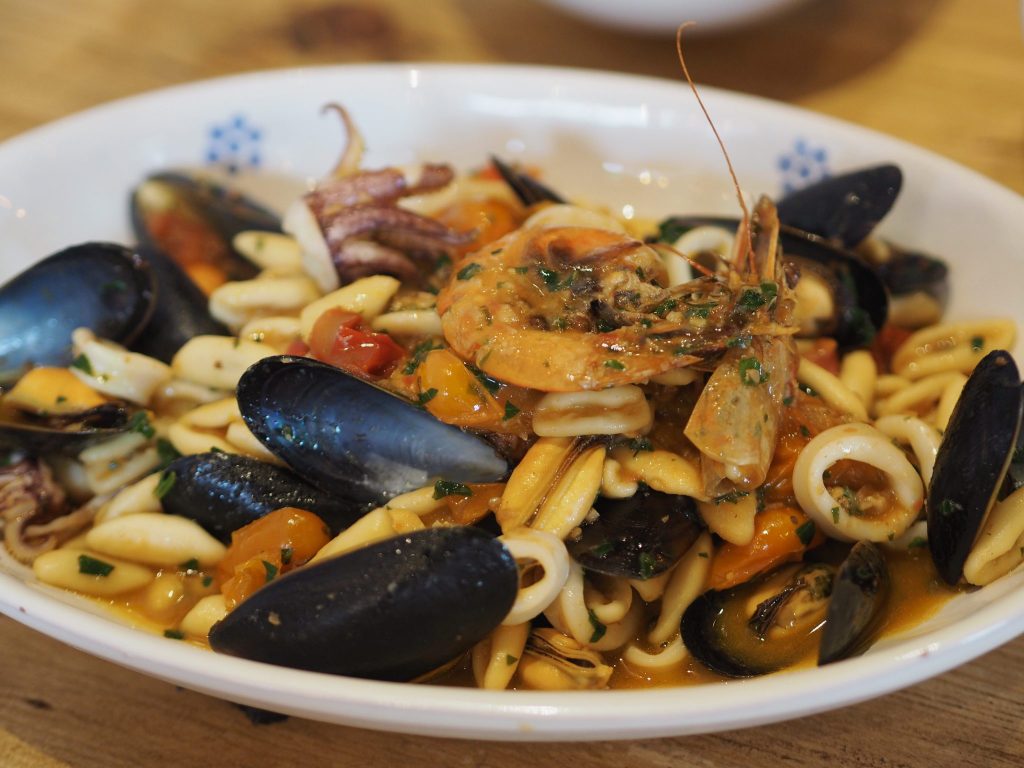 Sugo Pasta Kitchen
£20 for 3 courses throughout January – no need to book but you will definitely need to (here)! I've already ticked this one off my list this year. It's only round the corner from me so I had no excuse not to take advantage. The best pasta in the city by far!
Elnecot
40% off food and 20% off drinks Monday – Friday, 20% off the total bill Saturday and Sunday. Book here. Another local favourite; expect delicious, homely food and a great range of drinks.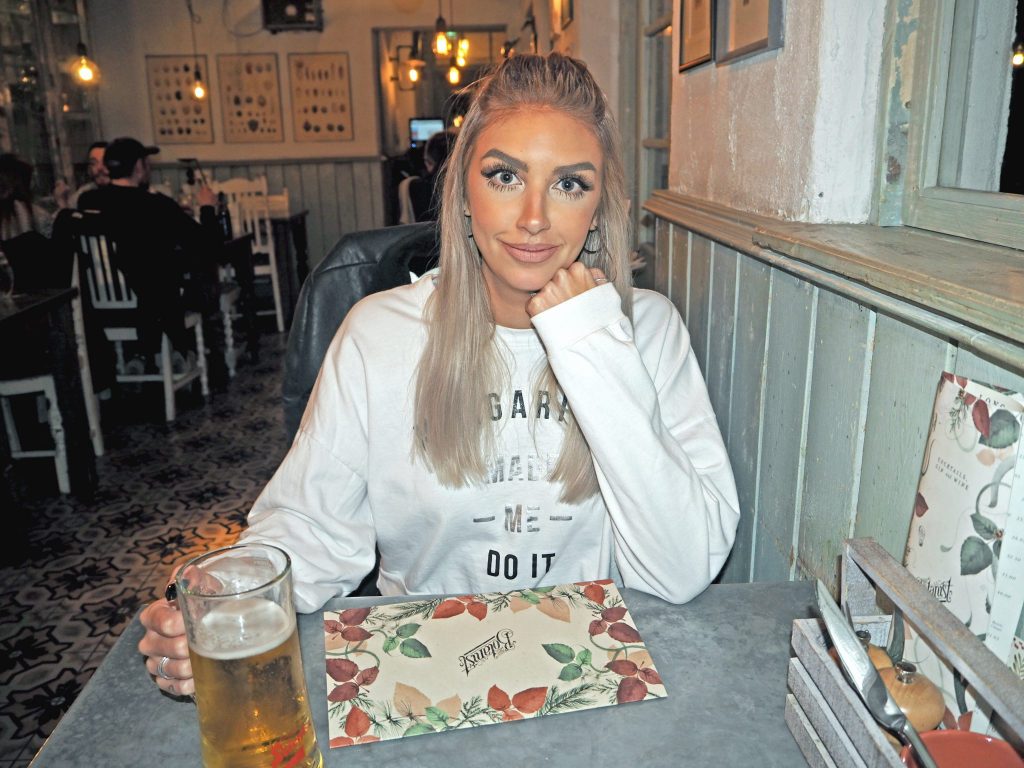 Botanist
40% off food (excluding Saturdays) when you book via this link.
Blue Eyed Panda
50% off food Sunday – Thursday (must book via blueeyedpanda-ancoats@outlook.com). Another local for me – amazing Chinese cuisine hidden in the heart of Ancoats.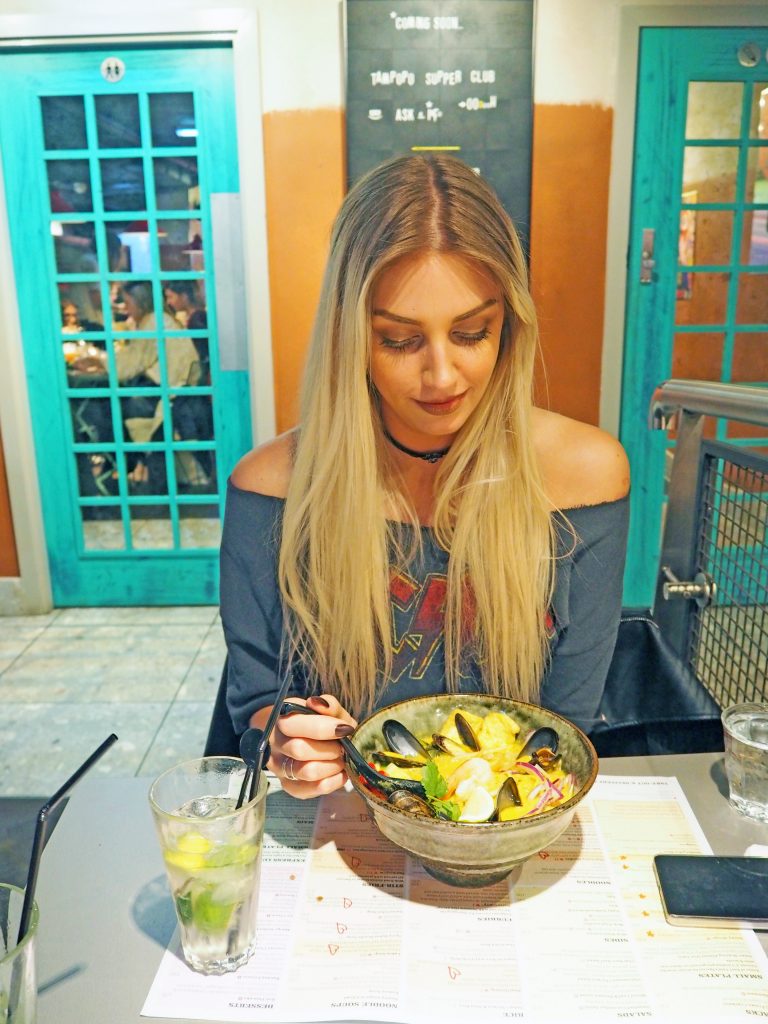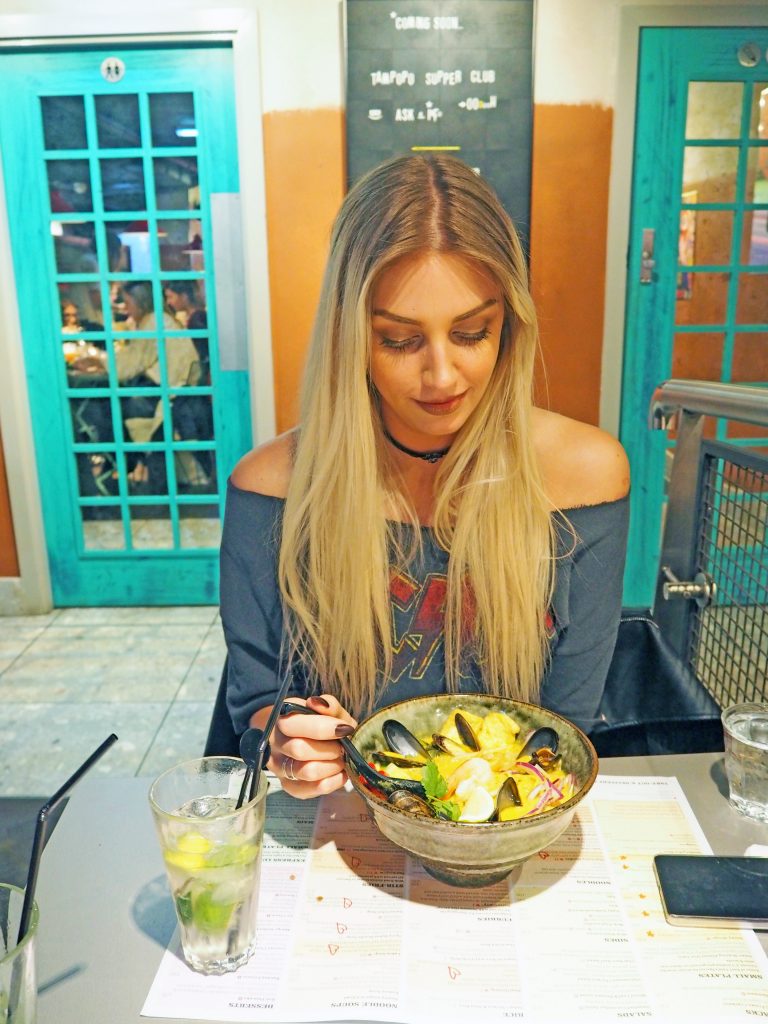 Tampopo
30% off mains (quote when ordering). Amazing Asian cuisine; a casual dining fave for those in town who fancy a quick bite without any fuss.
Down and Dirty
My favourite guilty pleasures at a fraction of the price. For those who fancy something street food style; big portions and even bigger flavours.
Bab
50% off babs Monday – Thursday. The most incredible kebabs but in a sit-down restaurant environment. Genius! Book here.
Liquor & Burn
50% off burritos and tacos Monday – Thursday. My favourite mexican food in Manchester and our yearly anniversary restaurant. Order a largarita and some chicken blasts while you choose your burrito.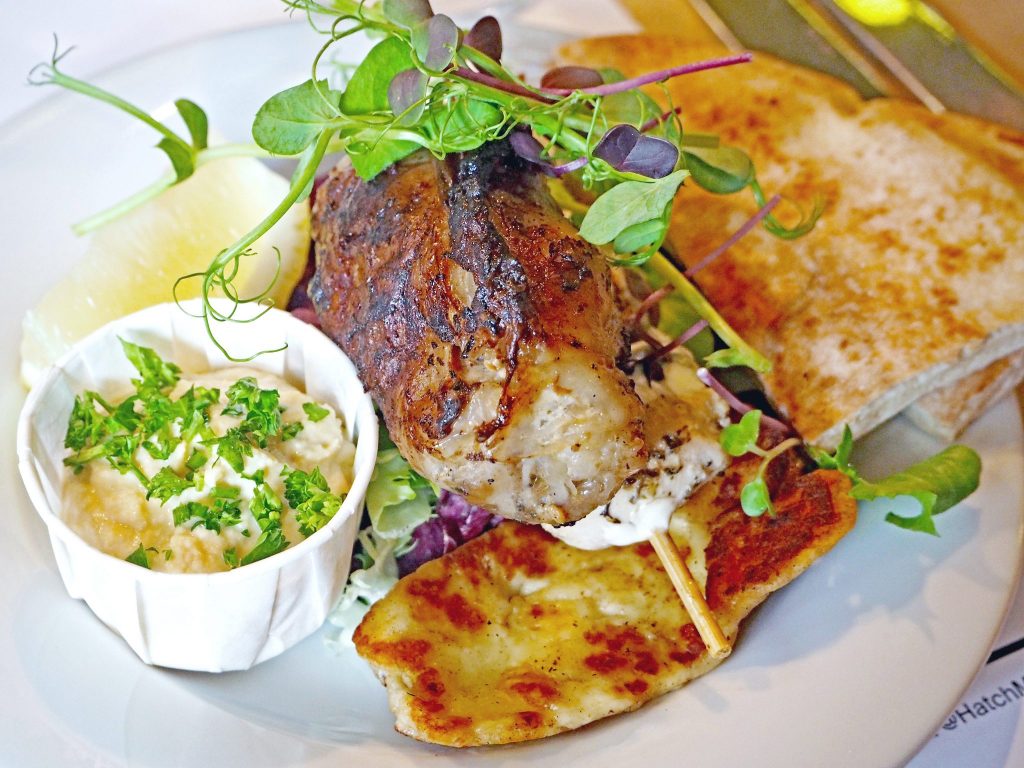 Mezze @ Hatch
30% off food – more info here. Super authentic and delicious mezze. These guys have healthy options too if you're trying to get back into healthy eating in Jan!
Bunny Jacksons
10p wings everyday from 5pm when you purchase drinks.
Crazy Pedros
Happy Hour for the whole of January. £2 pizza slices and £10 pizzas until 10pm every day.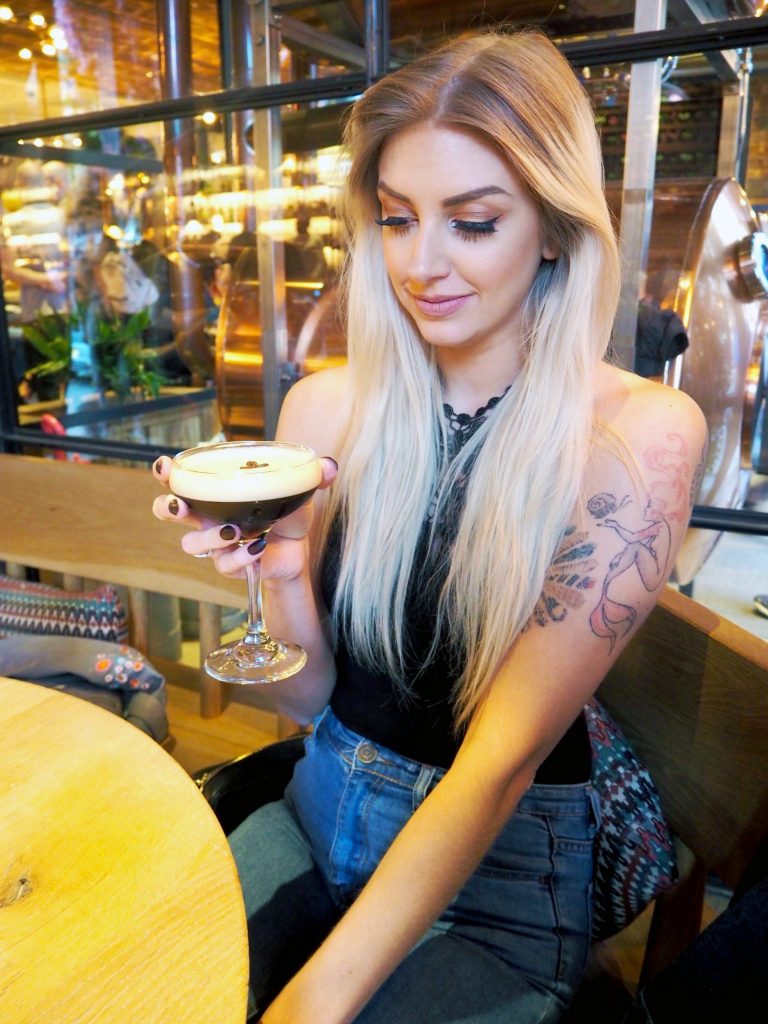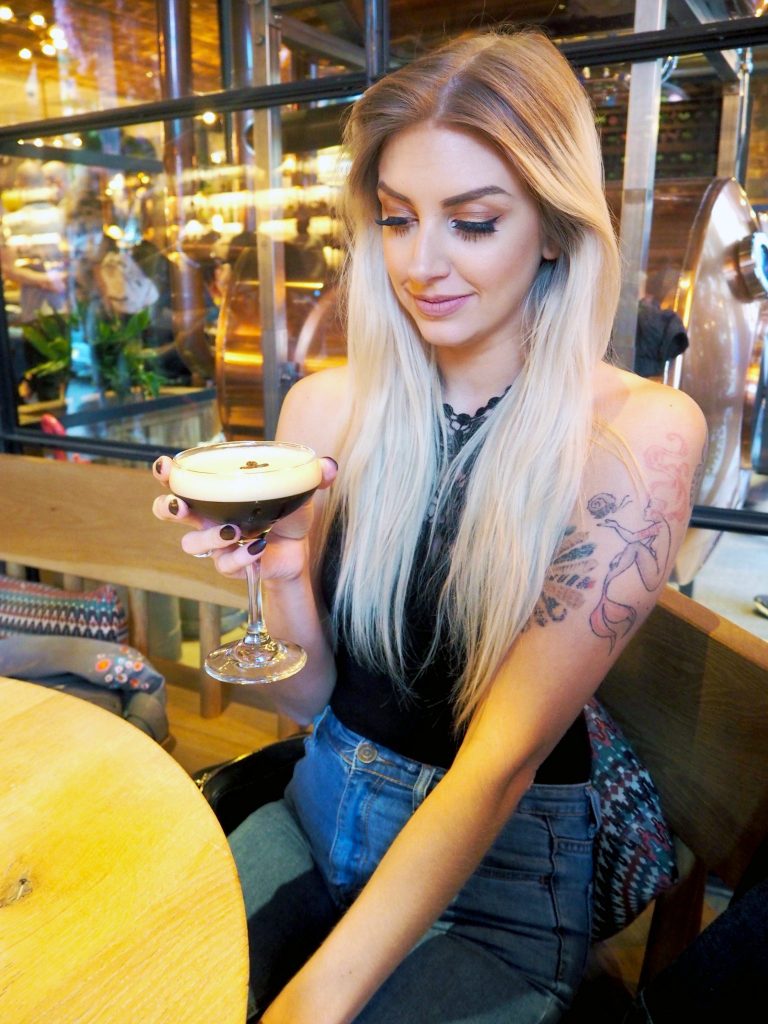 Alberts Schloss
50% Schl-off your food bill throughout January Monday – Friday. Rustic Bavarian-inspired dishes from bratwurst to kebabs. Known more for their bar, Alberts Schloss also serve up epic dinners too.
The list could go on, but that's just a selection of my faves around the city. Let me know what your best January deals are in the comments below!
LL x