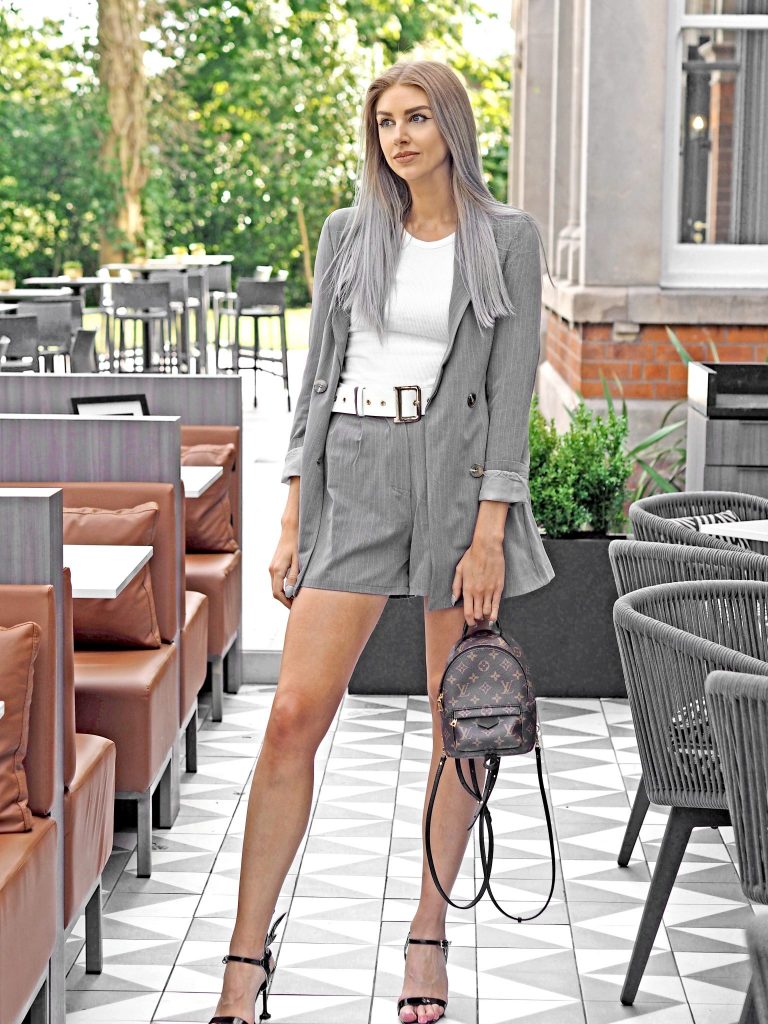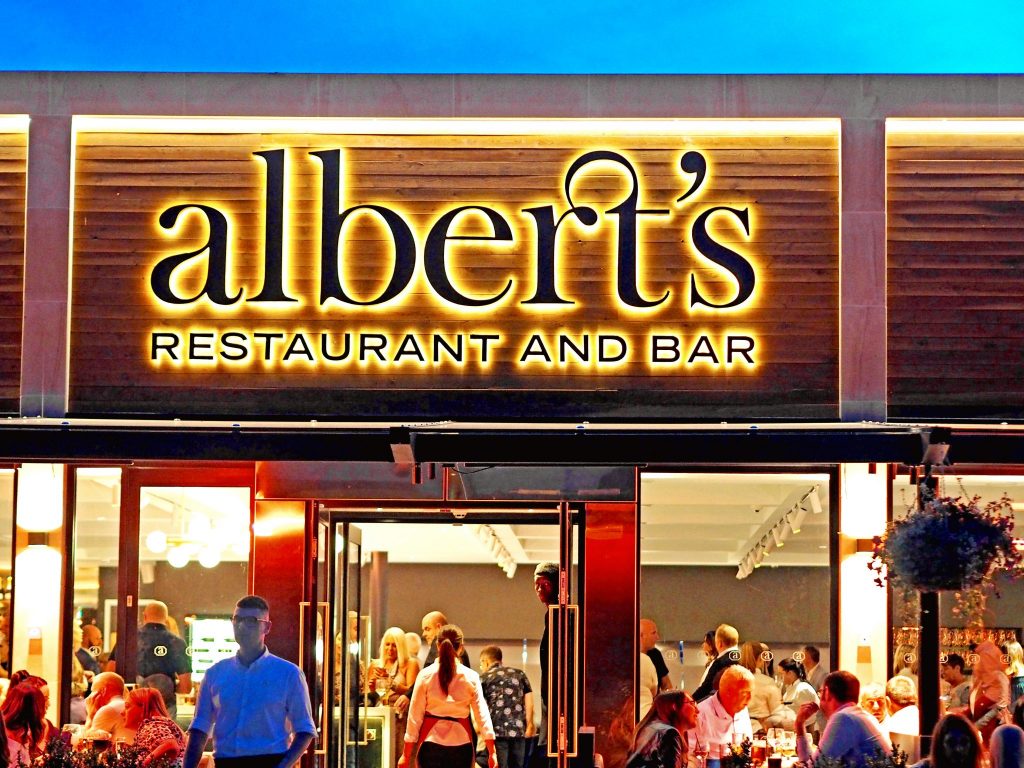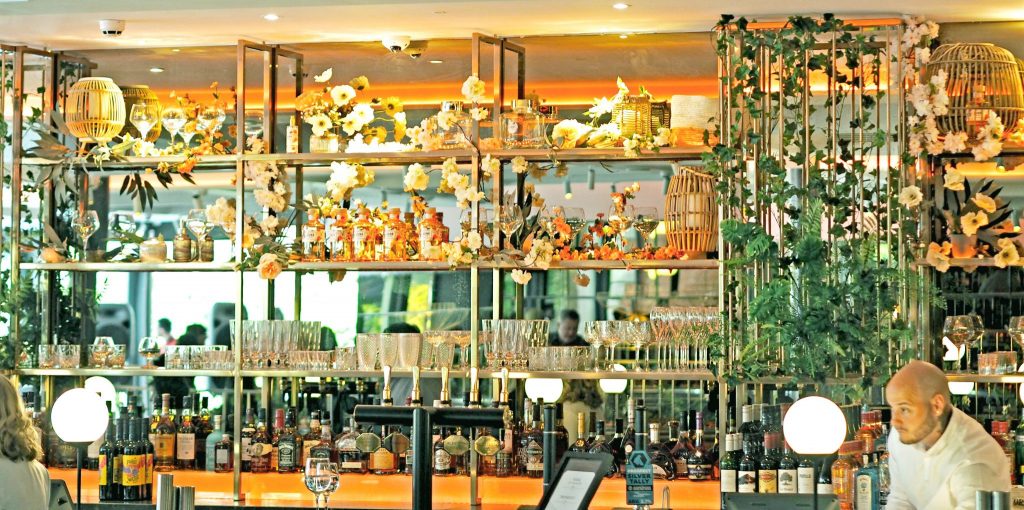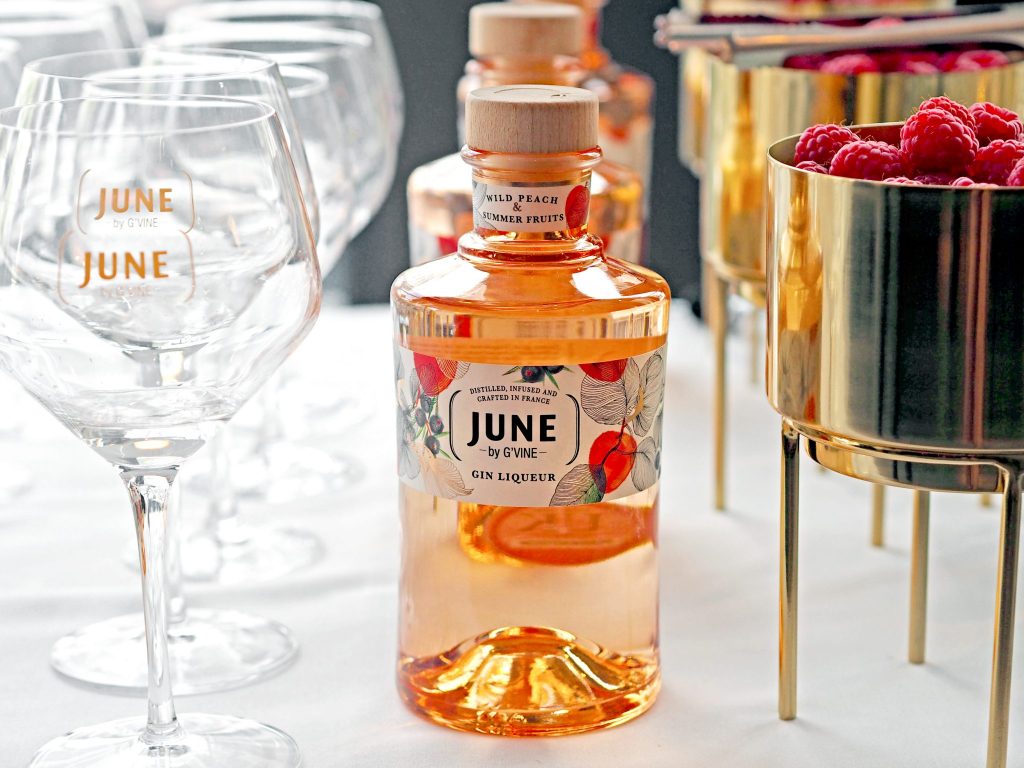 Albert's Restaurants
Albert's have just extending their restaurant family to a new location in Standish. Known mainly for Albert's Shed – the original venue, as well as their more recent Manchester venues including Didsbury and Worsley, Albert is proving popular for diners across the North.
You may have seen my post reviewing the Didsbury restaurant, where I was lucky enough to sample their menu and have a few drinks in the new bar space. You can read my post here if you missed it. Spoiler: it was amazing! So I was excited to hear that they were launching in the village where I grew up; Standish.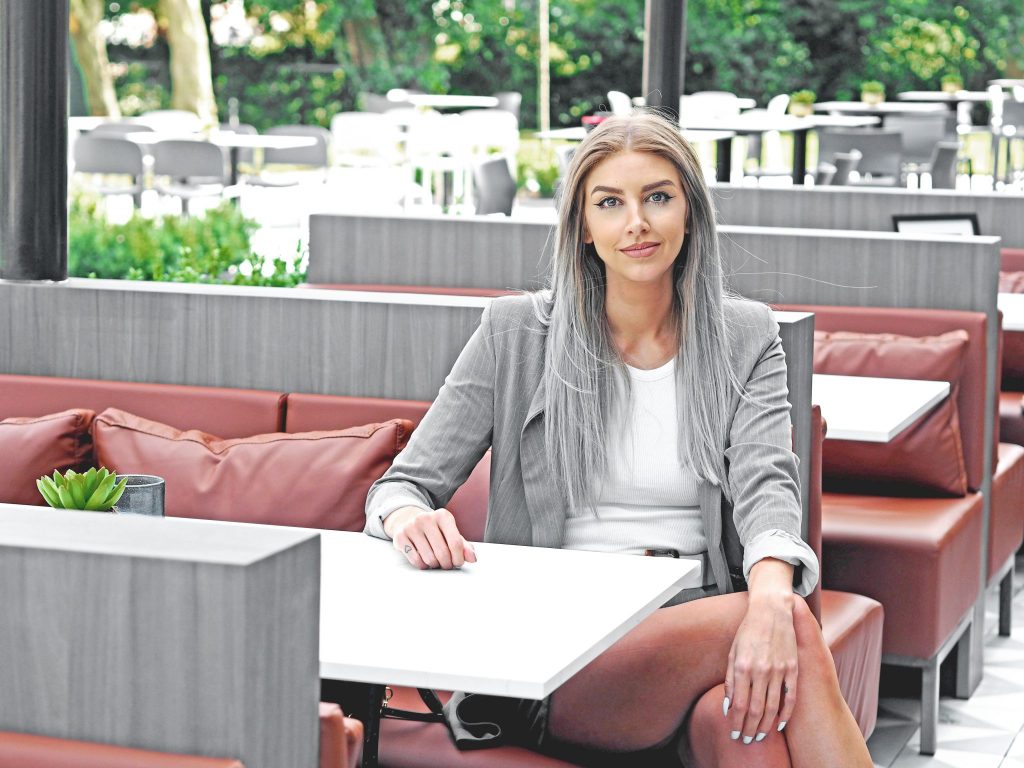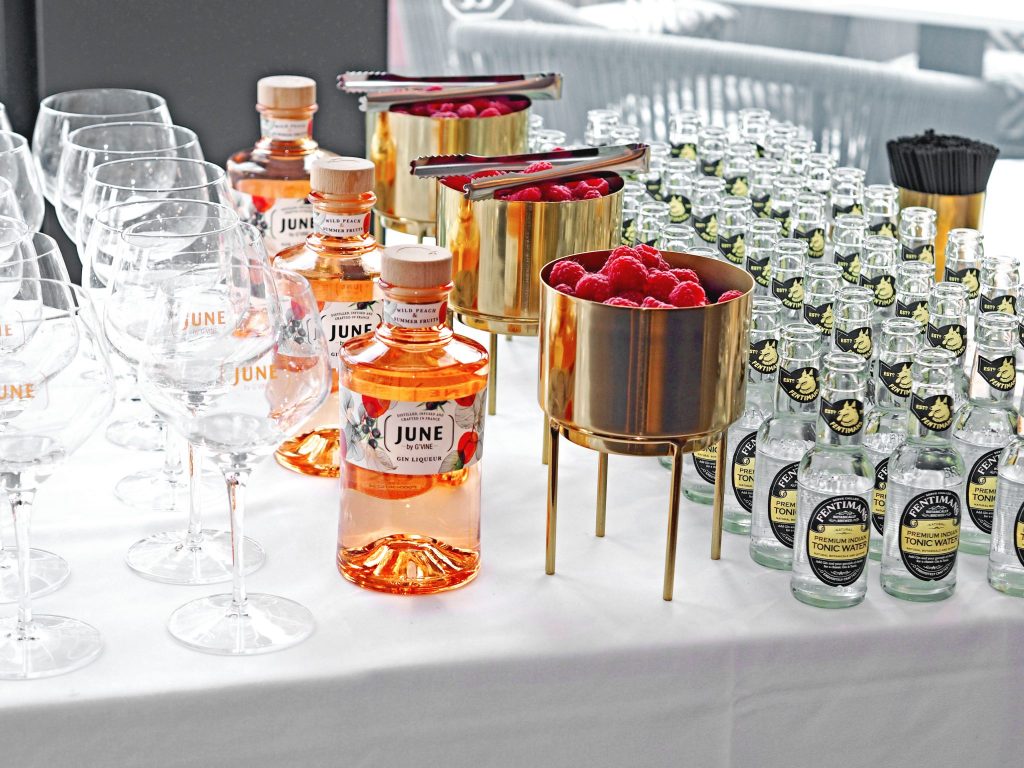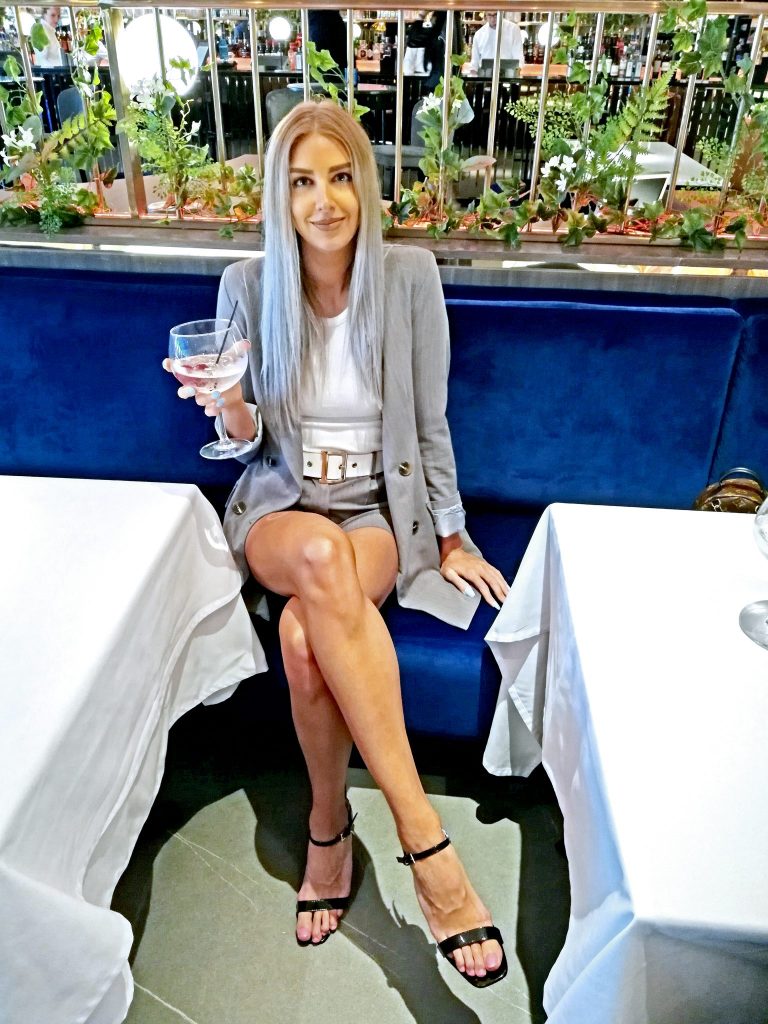 Albert's Standish
Upon arrival, everyone was given a June gin & tonic. A gin I haven't tried before but it is so summery and light; definitely one I will get again. We arrived quite early so it was great to see the new venue and have a look around. As well as the main restaurant and bar area, there is a gorgeous outdoor seating area, as well as multiple event spaces that are available to hire for everything from corporate parties and presentations to celebrations and weddings.
The who venue has plenty of bright open spaces so it feels lovely and light. The interior is similar to their other restaurants which I loved at the Didsbury location too. Velvet seats with brass hardware around the bar area, and lots of greenery. Plenty of opportunities for that 'gram shot 😉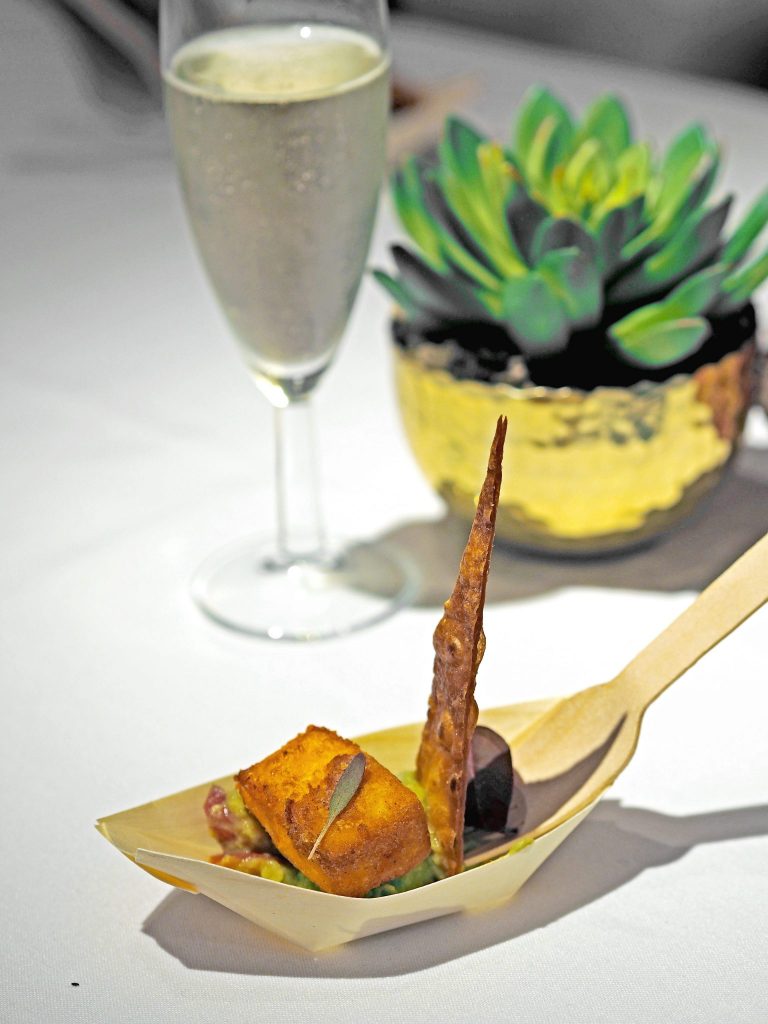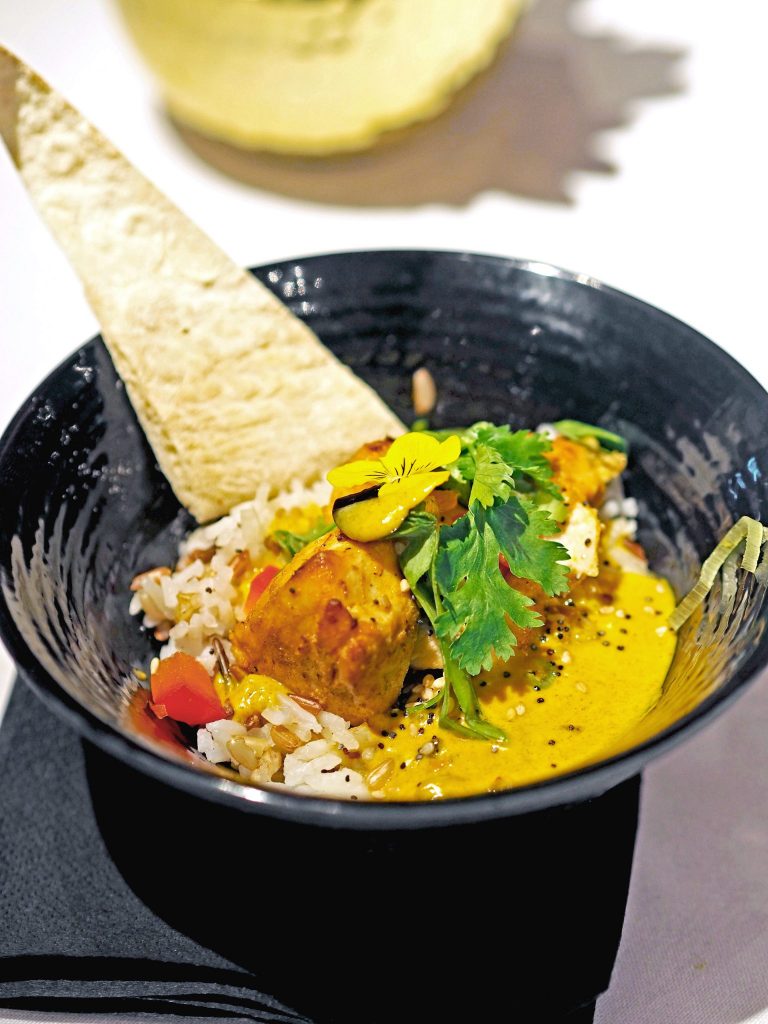 Food & Drink
The food and drink was flowing throughout the night, and you could tell that the team at Albert's had pulled out all the stops for a successful launch party.
We got to try plenty of their menu, in smaller canapé style. For me, this is perfect launch food. An ideal way to sample some of the things you can get when you dine at the restaurant, all executed in perfect little miniature portions. (Which also helps when you're indecisive like me as you don't need to pick – just eat everything!)
The mini version of Albert's Fish and Chips was one of my favourites. You can also swap out the fish for Crispy Buttermilk Halloumi, which was another one of my faves from the eve. Another recommendation was the Malayan Chicken; so light and aromatic, and definitely something I would try again.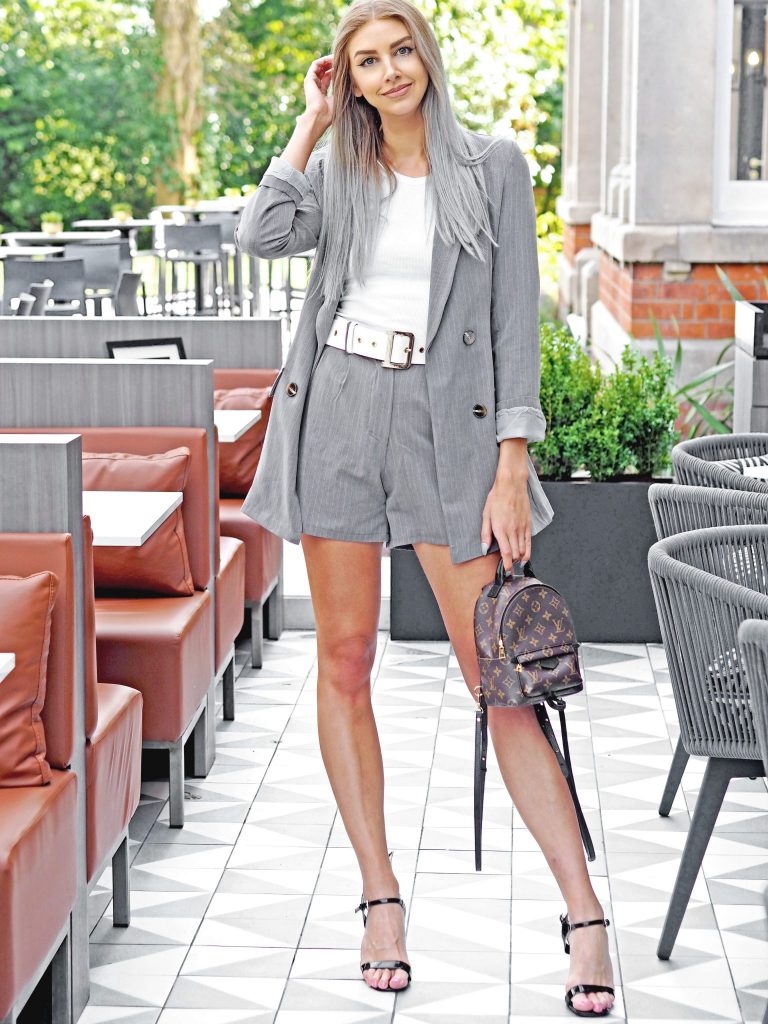 My Review
The whole evening was just fab from start to finish. I took along my mum and dad as we used to always go to this venue before it was an Albert's, so we were keen to see it after the makeover! Safe to say we were all really impressed – the size of the spaces and the interior are all really impressive. We were also very looked after and the kitchen staff worked so hard continuously sending out food to feed the crowds throughout the night.
The drinks were also flowing, and the bar area is a great space to sit and enjoy a drink after your meal, or just to pop in for a drink at the weekend. The outdoor area will also be super popular over the summer months.
You can visit the Albert's website here for more info, booking and menus.
LL x
*Our evening was complimentary. All opinions are my own.