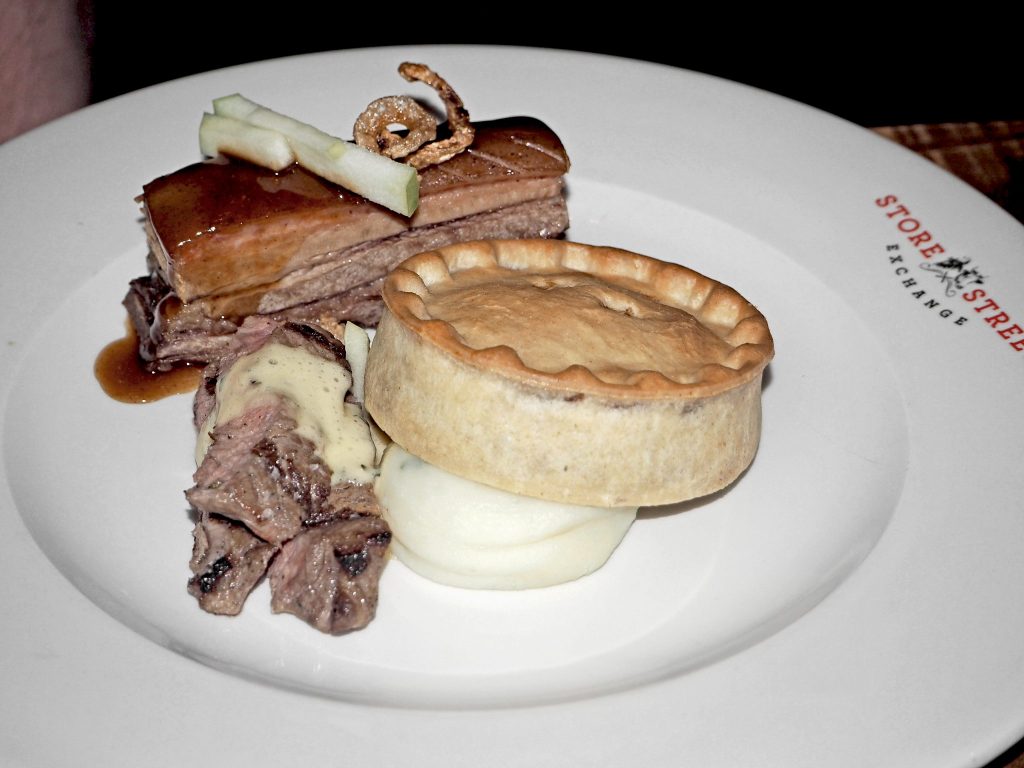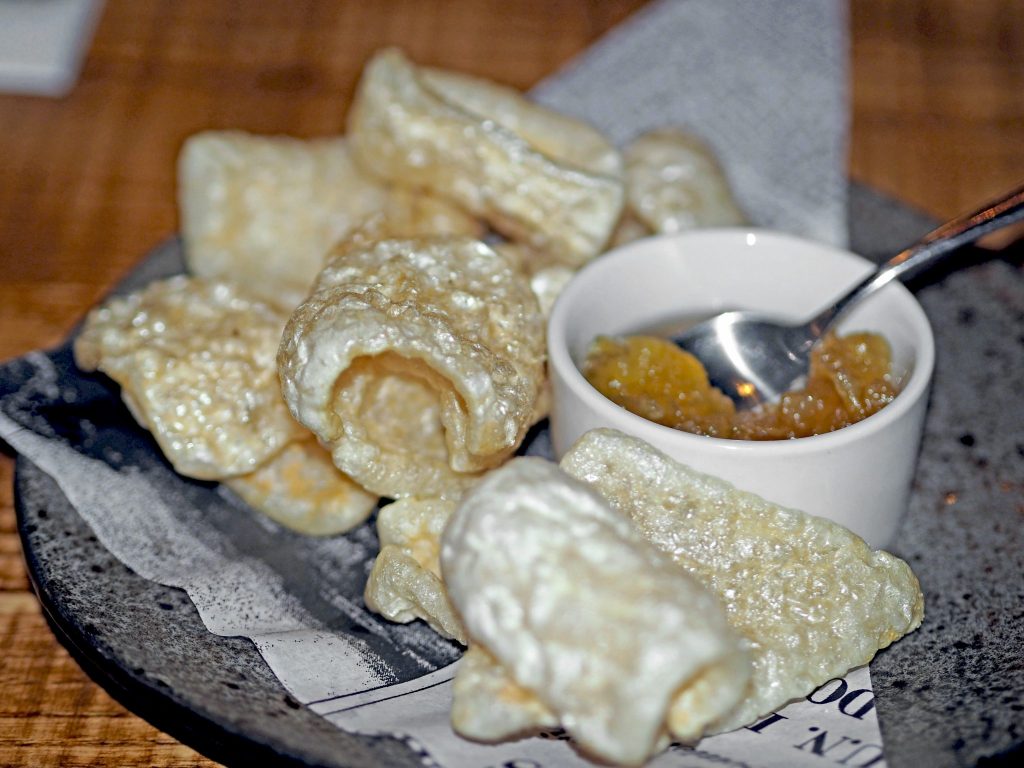 Store Street Exchange
You may remember my post last year where I visited Store Street Exchange for a beer tasting to celebrate world beer day with Brightside Brewing Company. We had a fab time so I was more than happy to head back again, this time with a focus on the Store Street new menu.
Store Street Exchange is situated on the ground floor of the DoubleTree by Hilton Hotel. It is just minutes from Piccadilly Gardens and the train station; the perfect location for those spending time in the city centre. The venue offers a craft bar stocking plenty of craft and local beers, a restaurant area and a private dining room.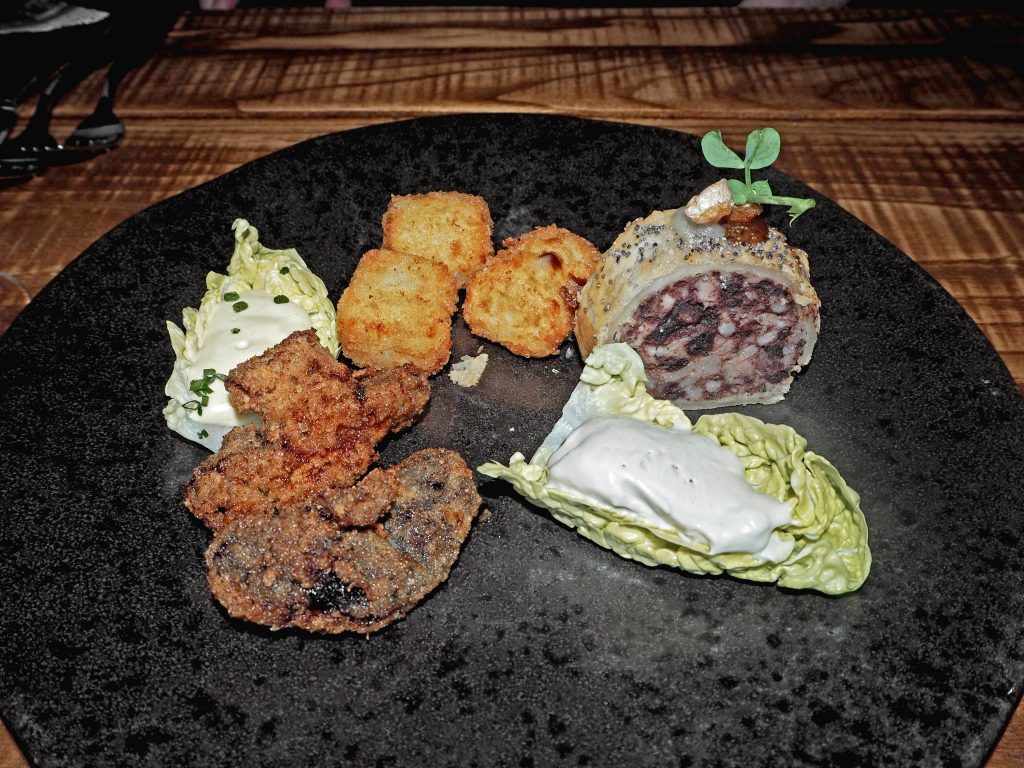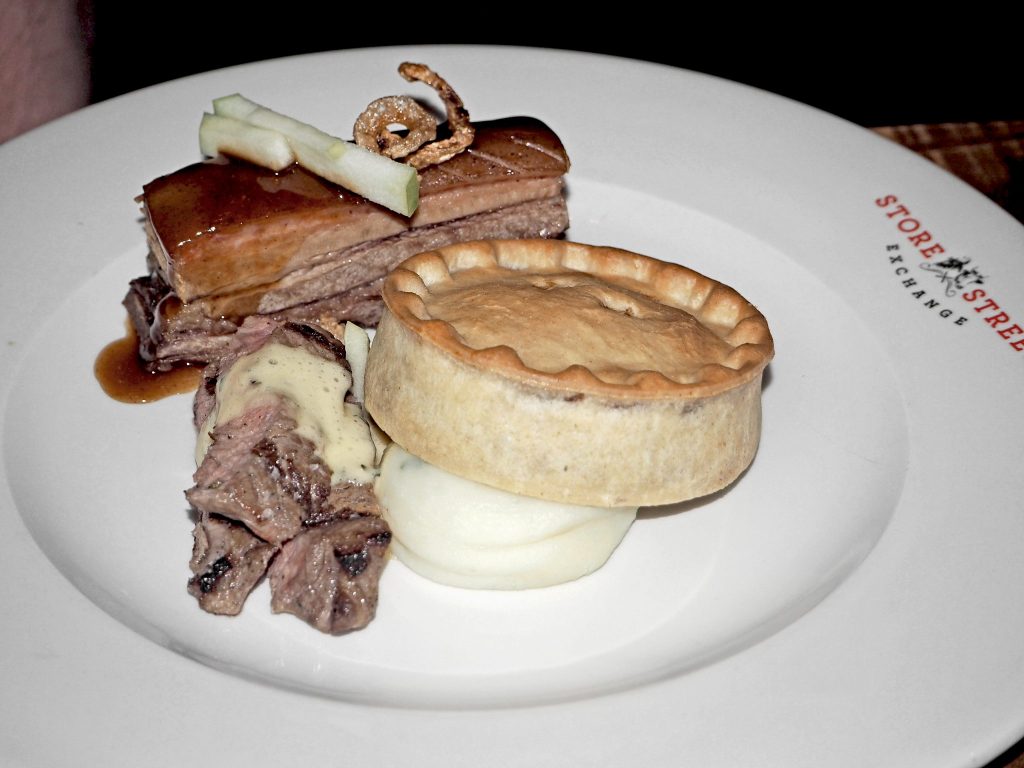 New Menu
We were greeted with a glass of fizz upon arrival, and there was a huge spread of nibbles to tuck into before sitting down for the meal. As always, the staff were all very lovely and welcoming; making sure everyone was looked after.
After being seated, Store Street's Executive Chef Stuart Fox introduced us to the menu and gave us a quick overview of the food we would be trying that evening. The menu was an ideal way to get an idea of what Store Street had on offer. Each course consisted of elements of a few dishes; allowing us to get a taste for the menu as a whole. (And who doesn't want to try a bit of everything?!)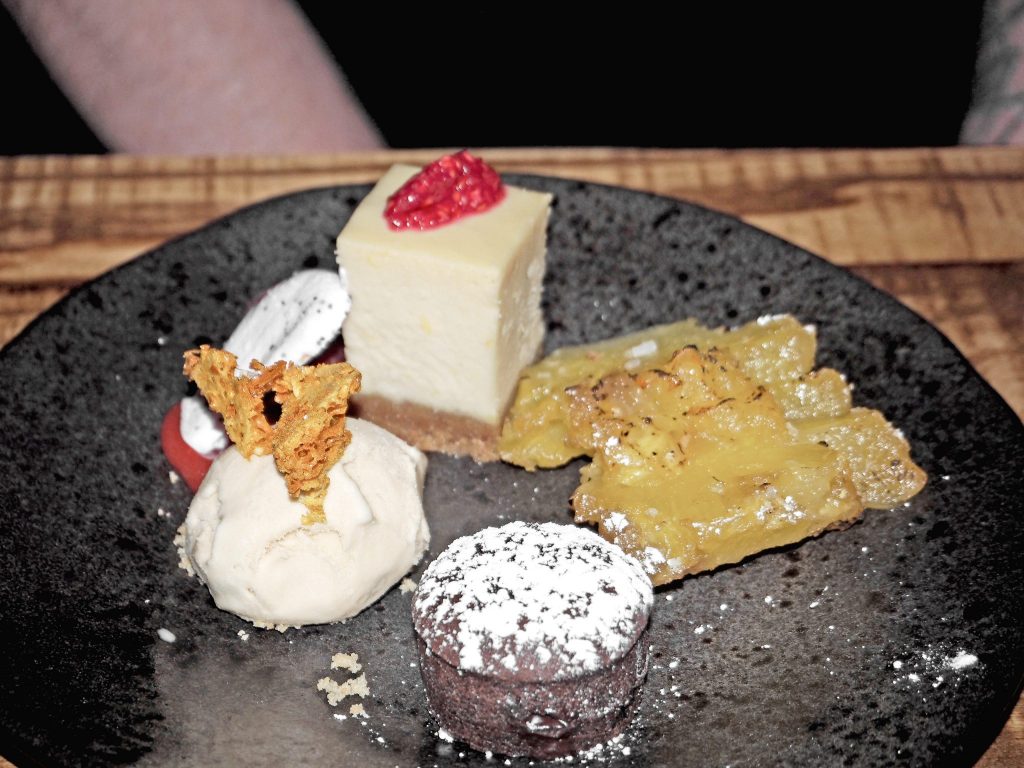 The Courses
We started on some crispy pork crackling. This isn't usually my thing but this was absolutely delicious – by far the best I've had! My favourite from the starter plate had to be the Bury Black Pudding & Apple Sausage roll. Rich, delicious meat wrapped in a thin case of crisp pastry. Yum!
Store Street have a new Great North Pie Co menu, which will be an ever-changing, seasonally inspired celebration of pies brought to Store Street direct by one of the North's finest pie producers. As a born-and-bred Wiganer I was actually looking forward to trying the pie, and it didn't fail to deliver. It isn't often I go for a pie to be honest so this was quite a treat. I definitely think the seasonal pie menu is a great idea for Store Street.
Guests can expect regular appearances from Great North Pie Co's current show stopping seasonal specials including Swaledale Beef and Mince and Onion; Roast Chicken and Ham; Classic Lancashire Cheese and Onion; and Spinach and Cheese.
Our dessert plate was a bit of a struggle to finish after the rest of the food! That said, I couldn't resist polishing off the chocolate pudding and salted caramel ice cream.
My Thoughts
I had a lovely evening at Store Street and would definitely like to go back to try more of the menu. It isn't an obvious venue choice for me, but once inside you will see why it is doing so well. The food was delicious from start to finish; there is actually nothing I could fault from the menu we tried.
If you are in the area I would definitely recommend trying out Store Street Exchange, or even just popping into the bar for a drink.
You can find more info on the Store Street website here.
LL x
*This evening was complimentary. As ever, all opinions are my own.