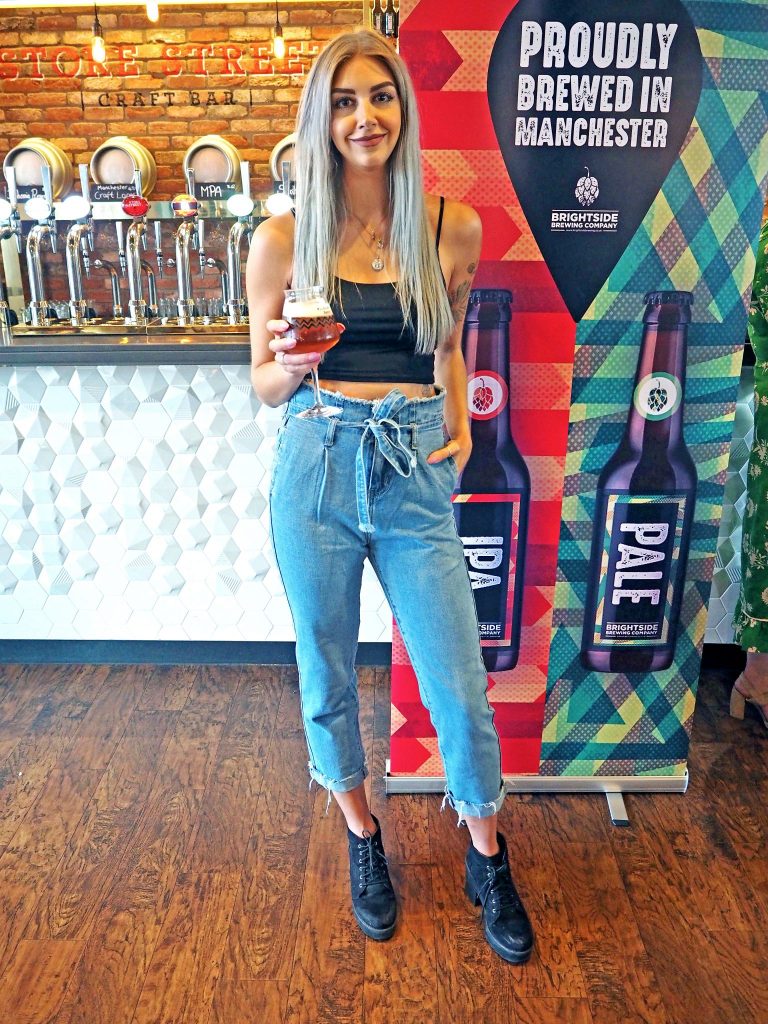 If you are a regular reader or know me personally, you will know that my go-to alcoholic beverage of choice is beer, which is (much to my delight) becoming increasingly popular at the moment; with craft bars and beer halls popping up amongst the ever growing Manchester food and drink scene. Not that I need one, but if there ever were an excuse to crack open a cold one, last Friday was actually International Beer Day (AKA best day ever), so I headed down to Store Street Craft Bar to join the festivities.
The bar is part of Store Street Exchange, which is located within the DoubleTree Hilton Hotel – a handy 2 minute walk from Piccadilly Train Station. Not somewhere I would think of going for a drink before now, but the inside is absolute #interiorgoals, with feature lighting, exposed brick and comfy couches.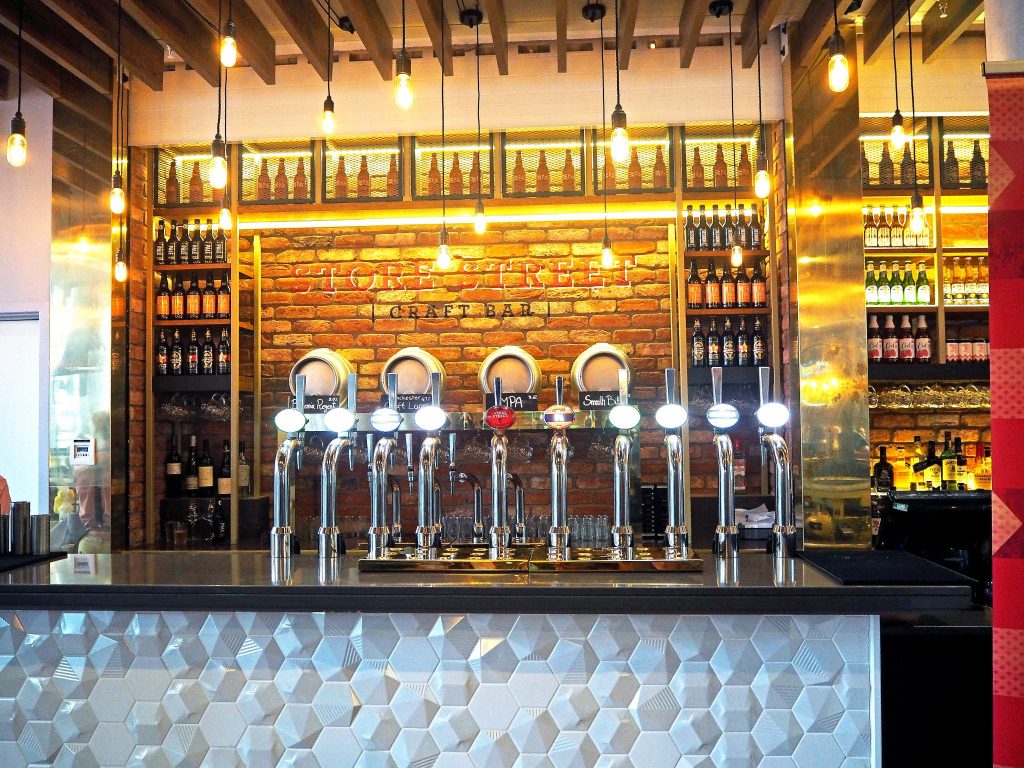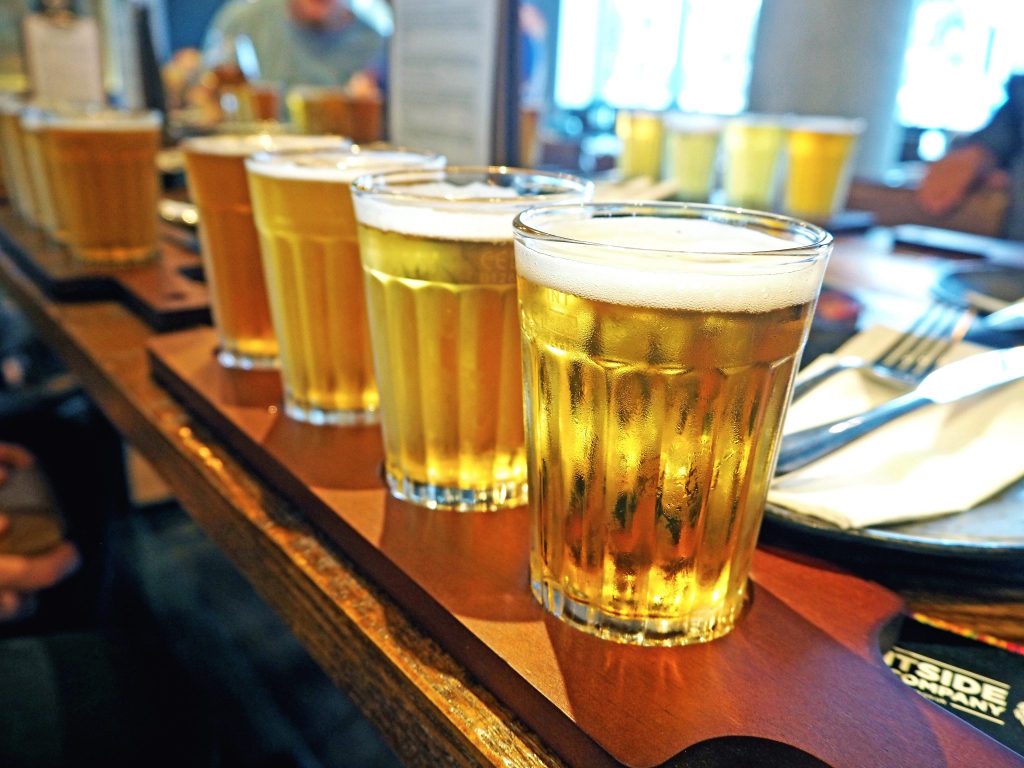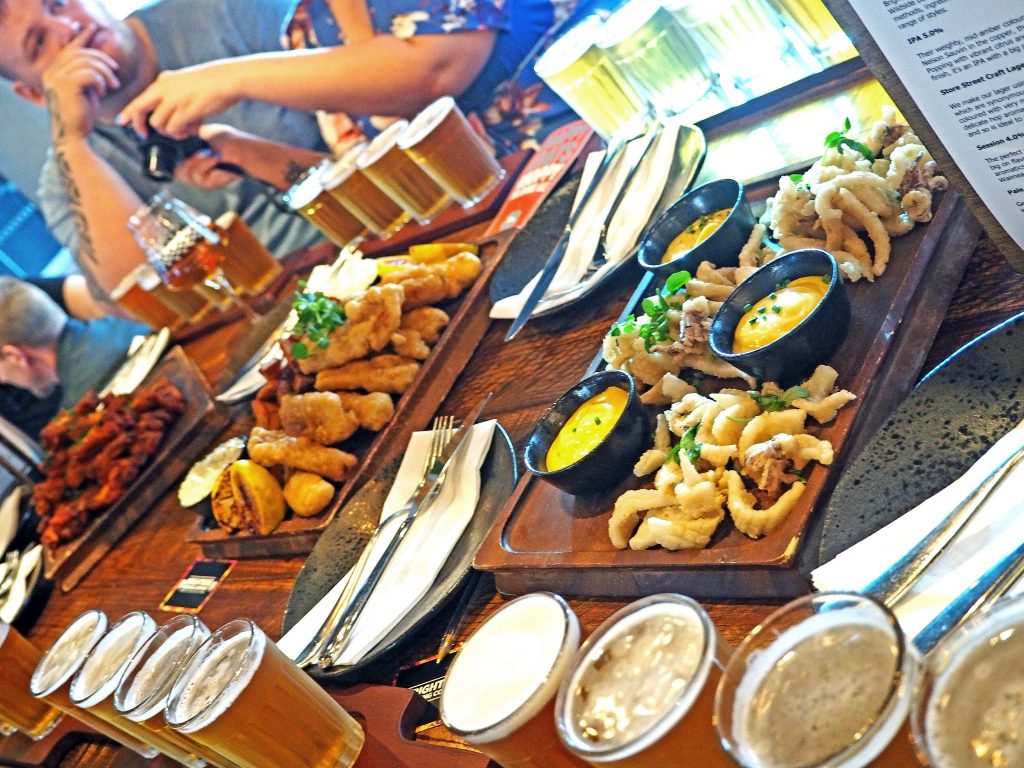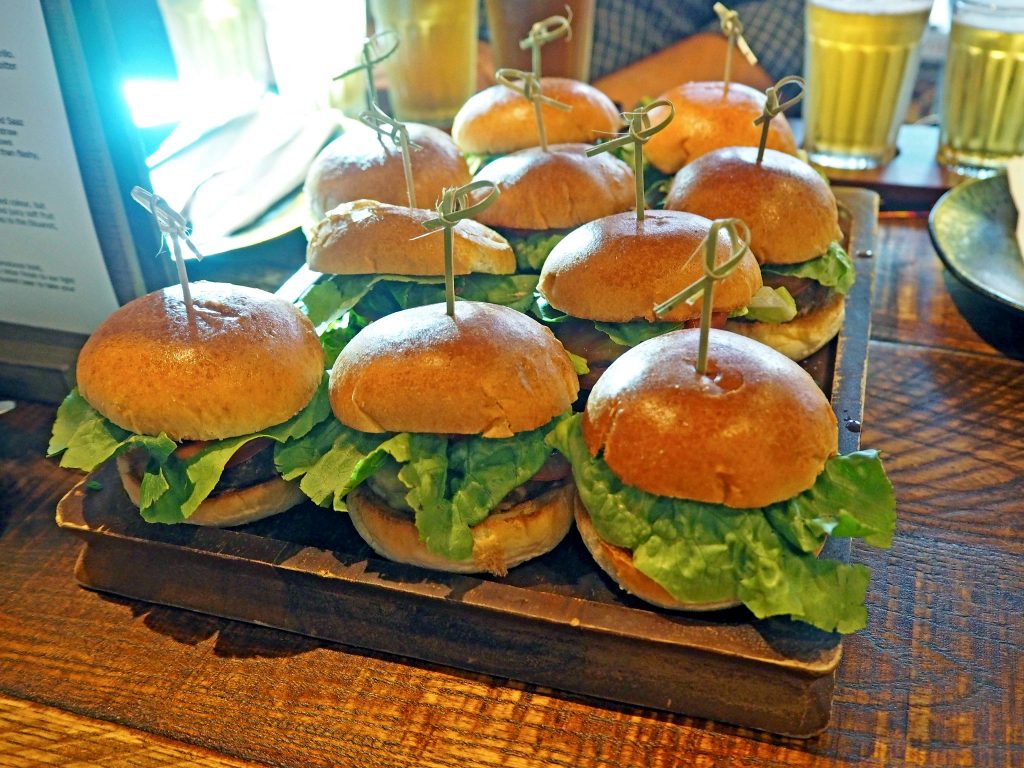 Brightside Brewing Company had put together a beer tasting flight, paired with some dishes from the menu of the bar. We worked our way through a Helles Craft Lager, an IPA, a Session Blonde, and a Pale Ale. Although I am a beer lover, I haven't quite worked myself up to the darker ales yet, so upon first glance over the menu I wondered if I would like them all or if I would stick to the lighter ones that I tend to go for. I was actually pleasantly surprised to really enjoy every one of them; they were all very light and easy drinking, very refreshing and worked well with the food pairings. If you do only like the lager-type beers and are wanting to get into more craft beers then these ones by Brightside are the perfect way in.
The food pairings were calamari, fish and chips, sliders and chicken wings. All of the food was really tasty, but we were so busy learning about the beers that most of it was cold by the time we got round to eating it which was a shame (but didn't stop us clearing the plates), so I will definitely visit again to try some more of the beer offering and dishes from the bar menu.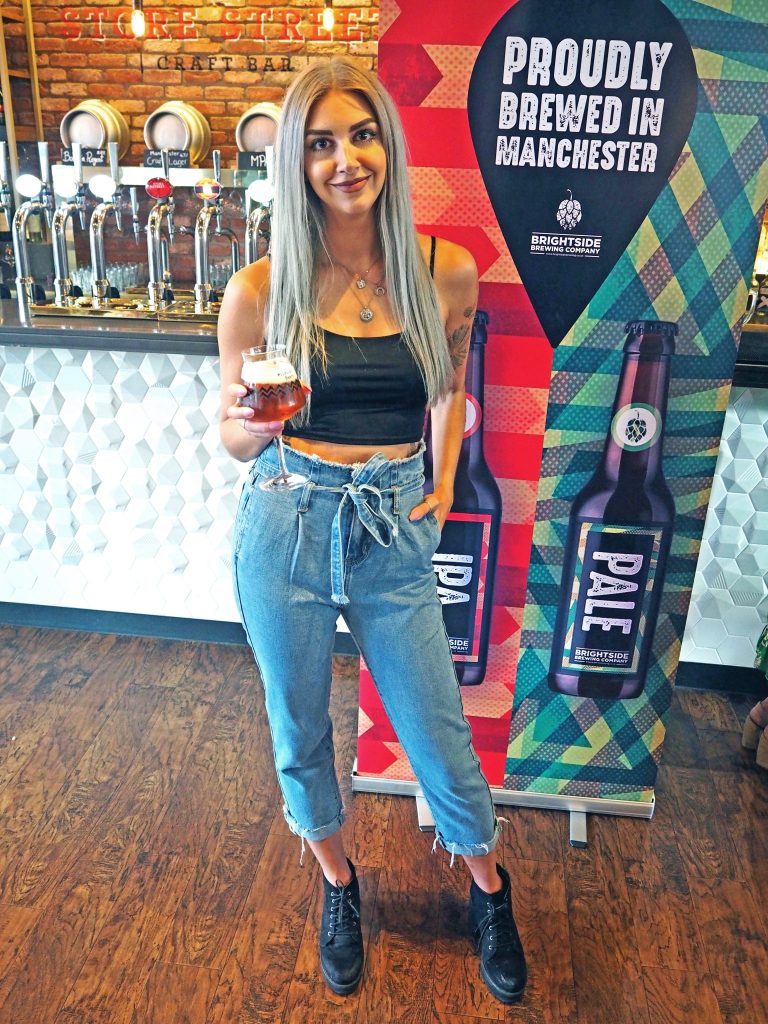 One day for beer is simply not enough, so Store Street Exchange are offering a FREE beer to those who sign up to their mailing list for the rest of August! Who doesn't love free stuff?! All you beer lovers need to do is to sign up here and you will receive a voucher for a free pint of craft beer (you can also opt for a G&T if beer ain't your thang) to be used in August, with no strings attached.
For the rest of the month there will also be a special offer on beer, with two pints of any of Store Street's craft beers and three light bites from the bar menu for £18. This one has my name all over it!
You can head to the Store Street website here for more info, menus and of course, to sign up for your freebie.
You can also check out Brightside here for more info and a list of their craft beers, brewed right here in Manchester.
LL x
*A huge thank you to Siobhan, Store Street and Brightside for hosting us. As ever, all opinions are my own.