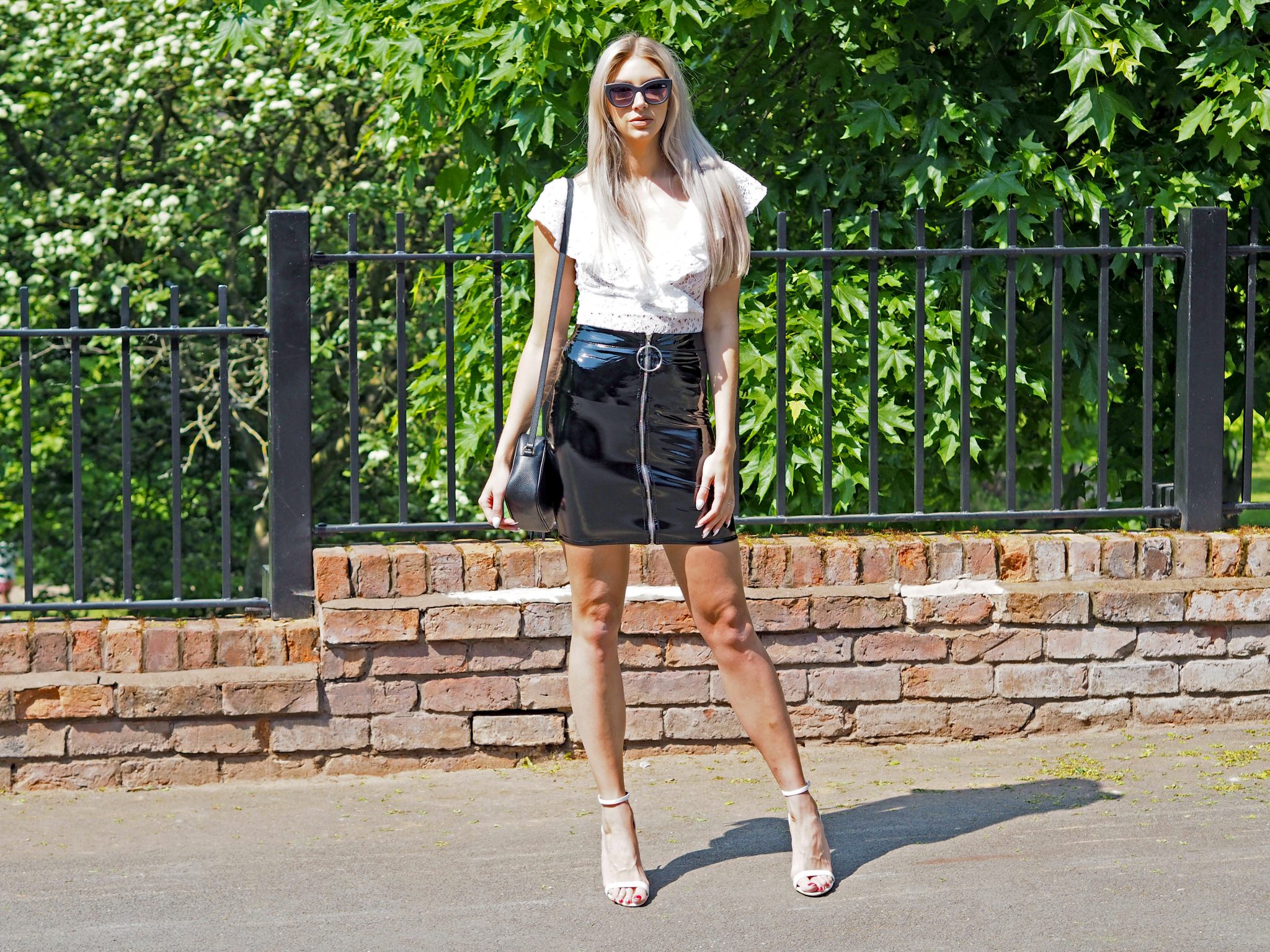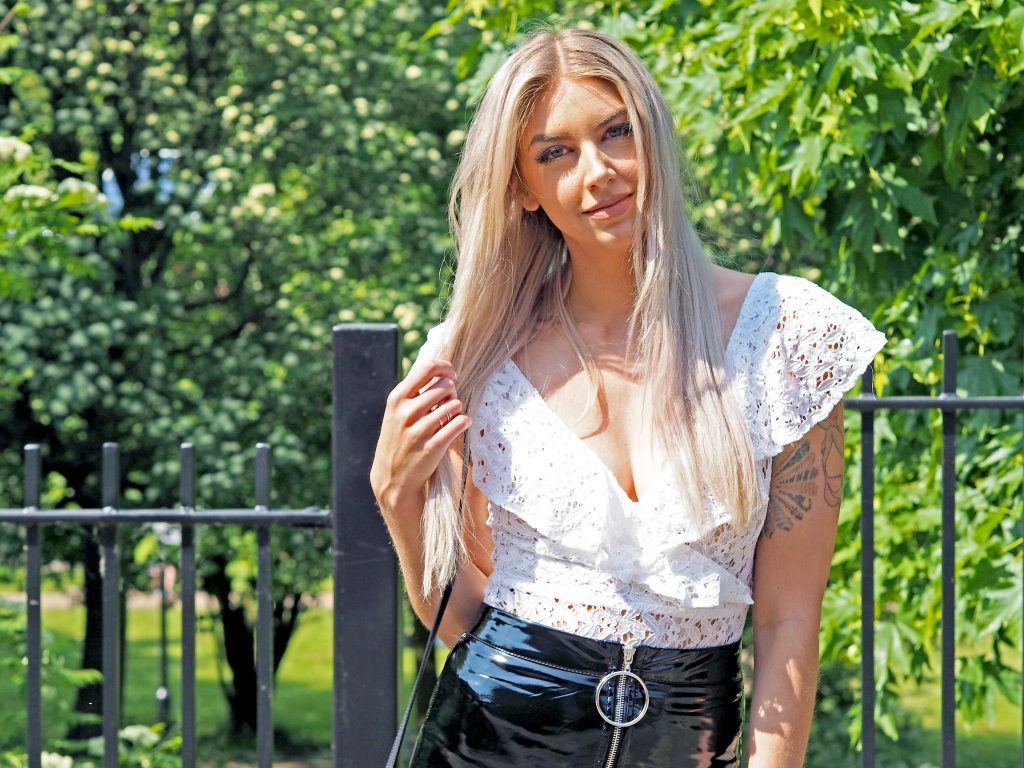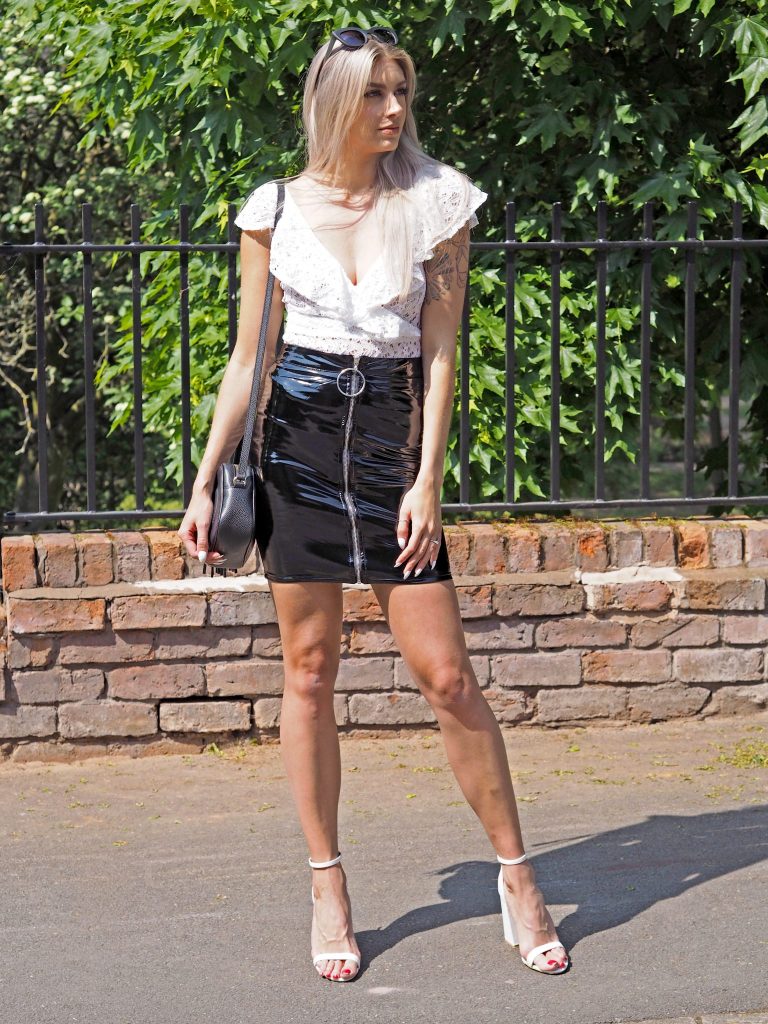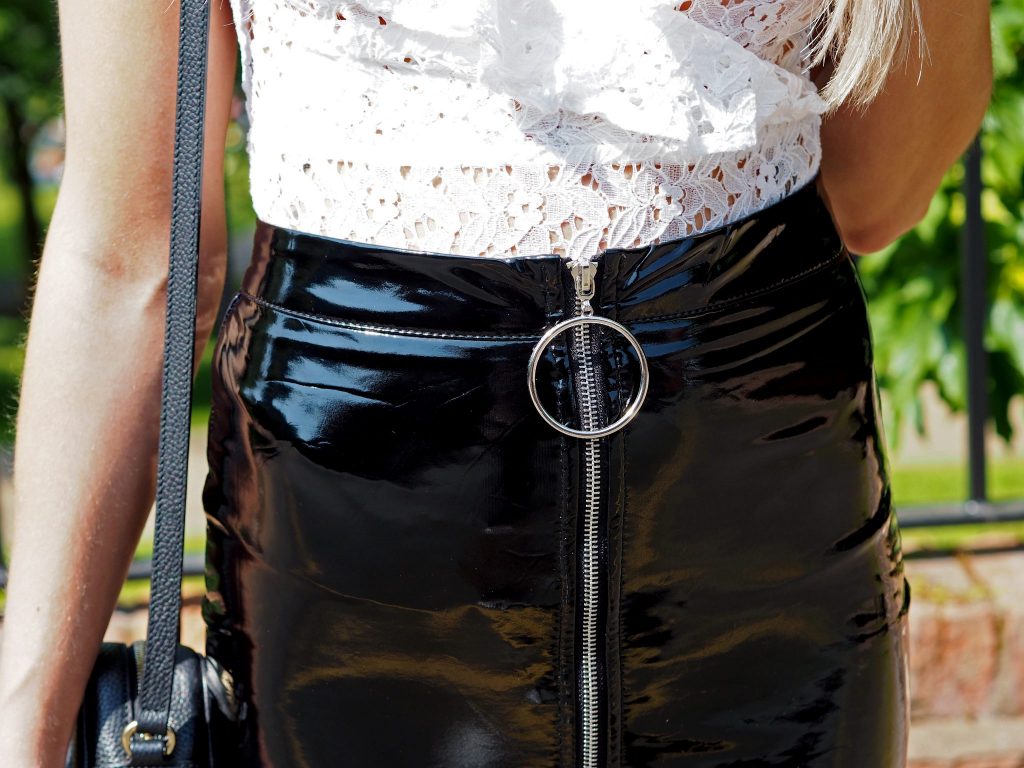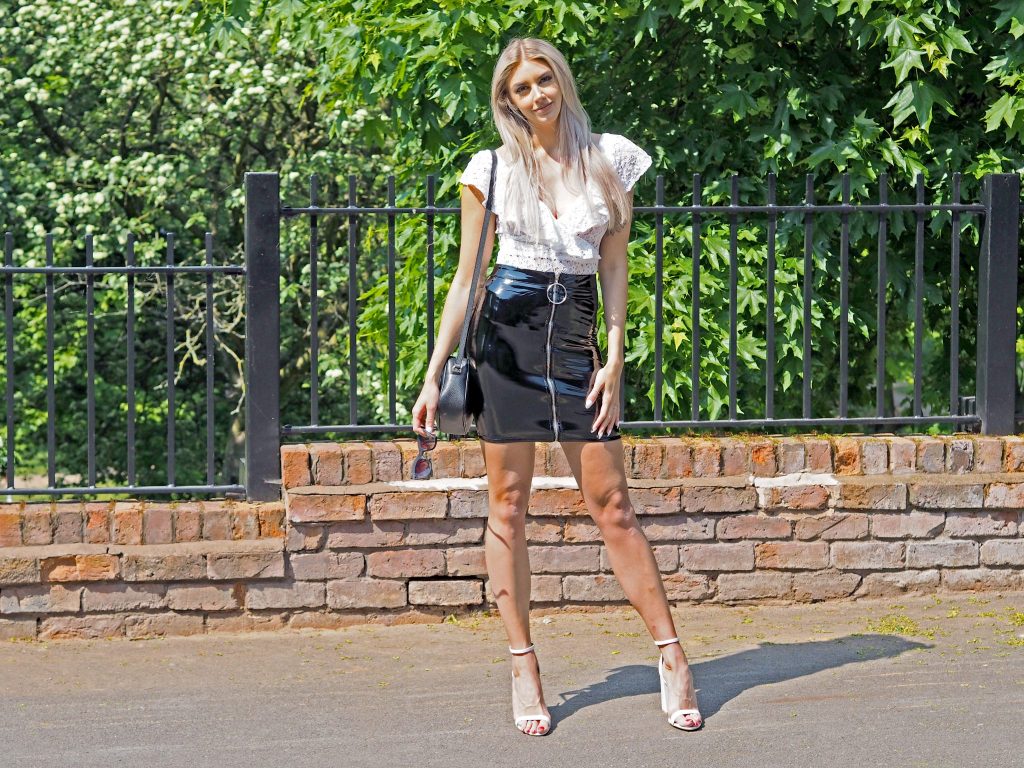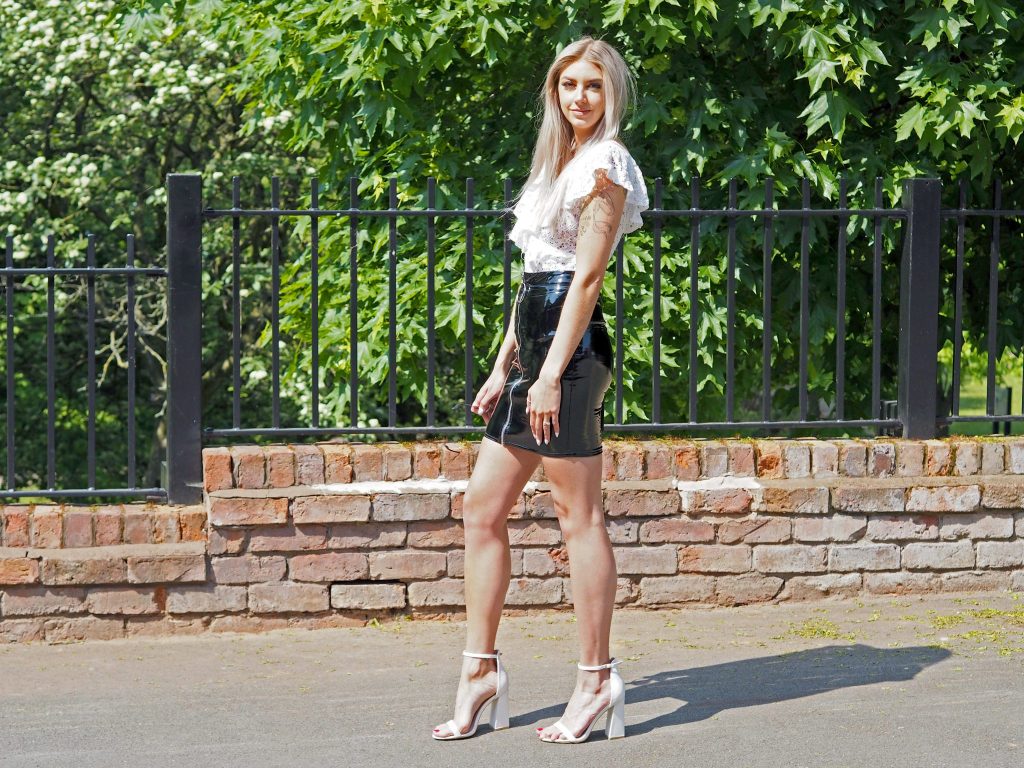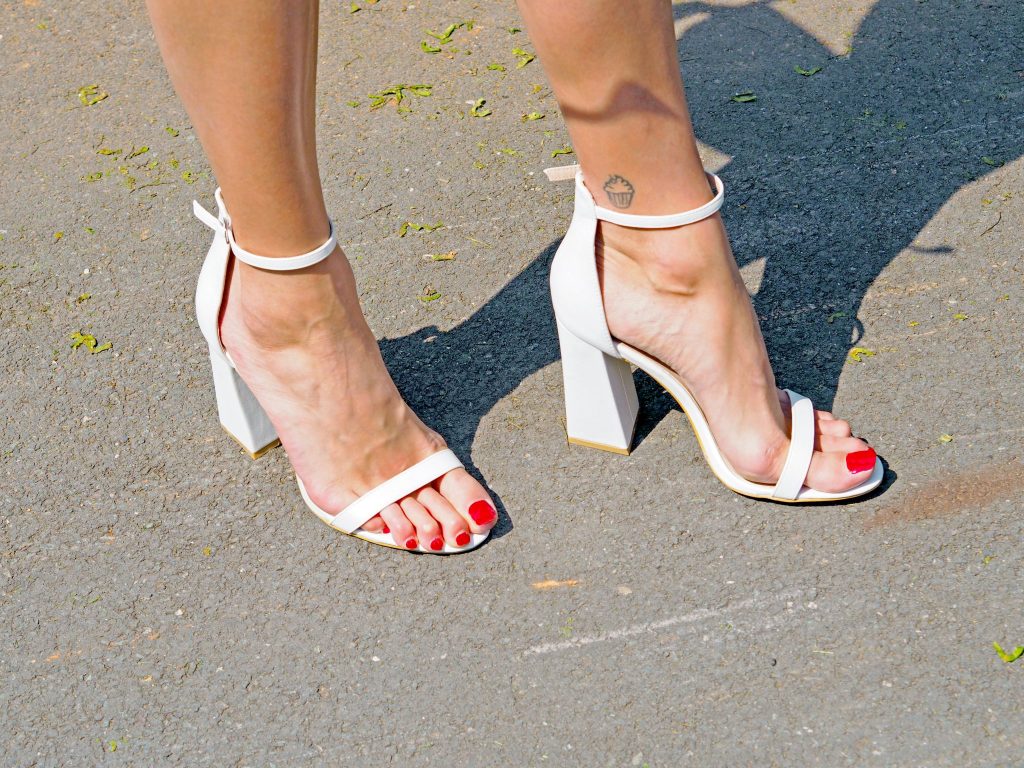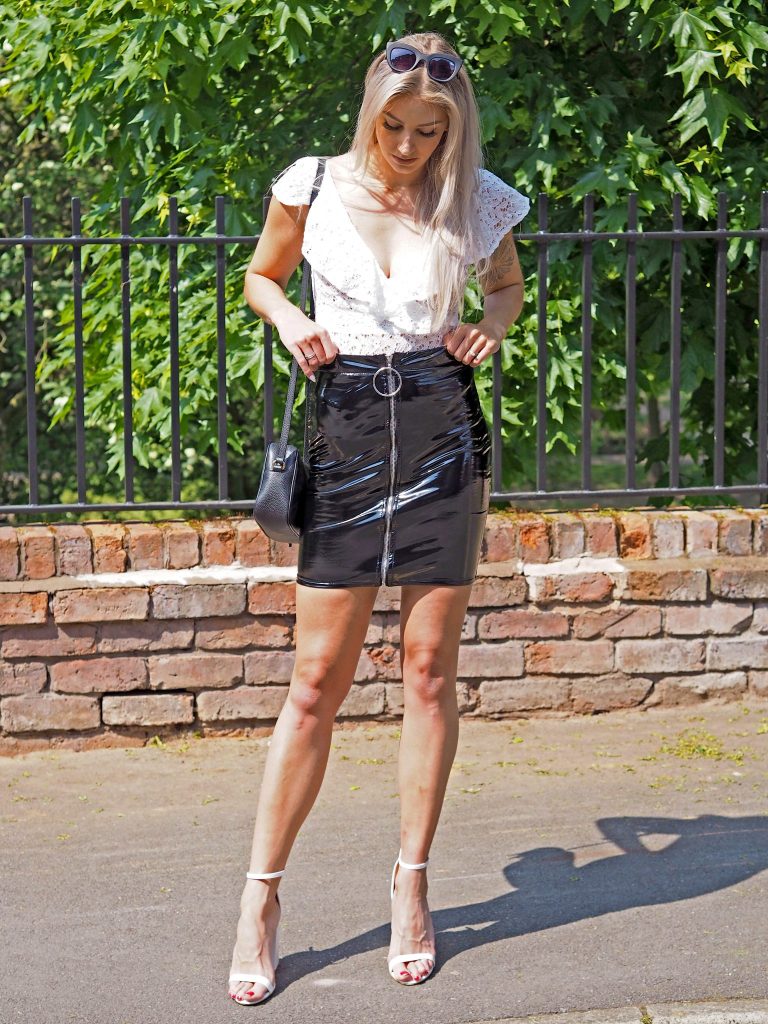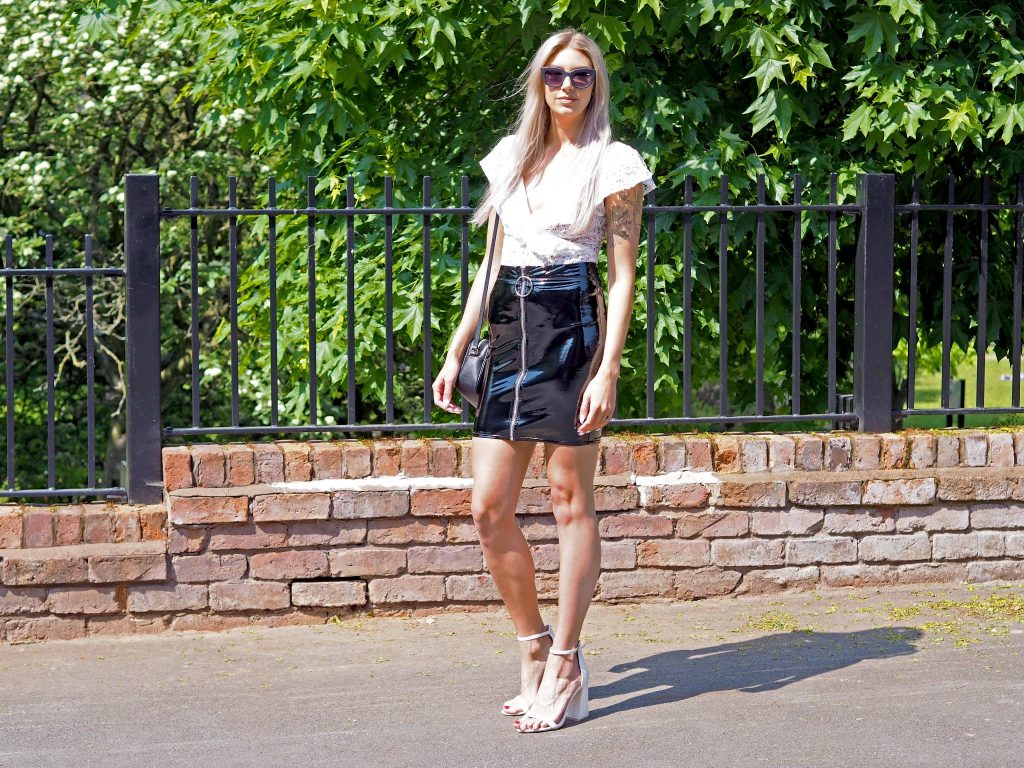 Vinyl came back hard last year, and it seems as though is here to stay. I have loved the vinyl trend since it started popping up on the catwalk, before making it's way into the high-street fashion stores, and like a magpie, every time I pass a shiny item of clothing in a store I am somehow attracted towards it. Vinyl can seem like a very bold statement, and I did wonder if it was going to be one of these trends that looks good on everyone else and in photographs, but when I try to pull it off in real life it looks like I have squeezed myself into a very small bin bag. Because of this, I never took the plunge in buying myself a piece of vinyl clothing, but I was recently sent a package from iKrush containing this vinyl zip skirt and some super cute white heels to style, so what better an opportunity to finally brave the vinyl vibes!
I was actually pleasantly surprised when putting together ideas for pieces to go with the skirt, as I found it can be styled in the same way as a normal leather skirt. I have a tonne of different leather skirts (although none as shiny as this!) but the style principles felt quite similar. For me, I found that monochrome or neutral items worked best with the vinyl skirt as the texture is quite bold in itself, so the white heels worked really well for this style. If monochrome isn't your thing then you could add some colour with accessories or jewellery, or even swap out the white shoes for something a little more colourful. I kept it simple with a white bodysuit and black bag, as well as the barely there heels; all letting the skirt do the talking in this outfit. I also think they look great with super casual, oversized and cropped tees or sweaters, and some chunky trainers.
iKrush have some amazing pieces and everything is super affordable. I am usually a jeans or trousers sorta gal, but am trying to be a little more adventurous with my wardrobe, and am currently living for skirts and dresses this summer.
Wet Look Zip Skirt – £24.99
Barely There Block Heels – £29.99
LL x
*These items were kindly gifted to me by iKrush. As ever, all opinions are my own.