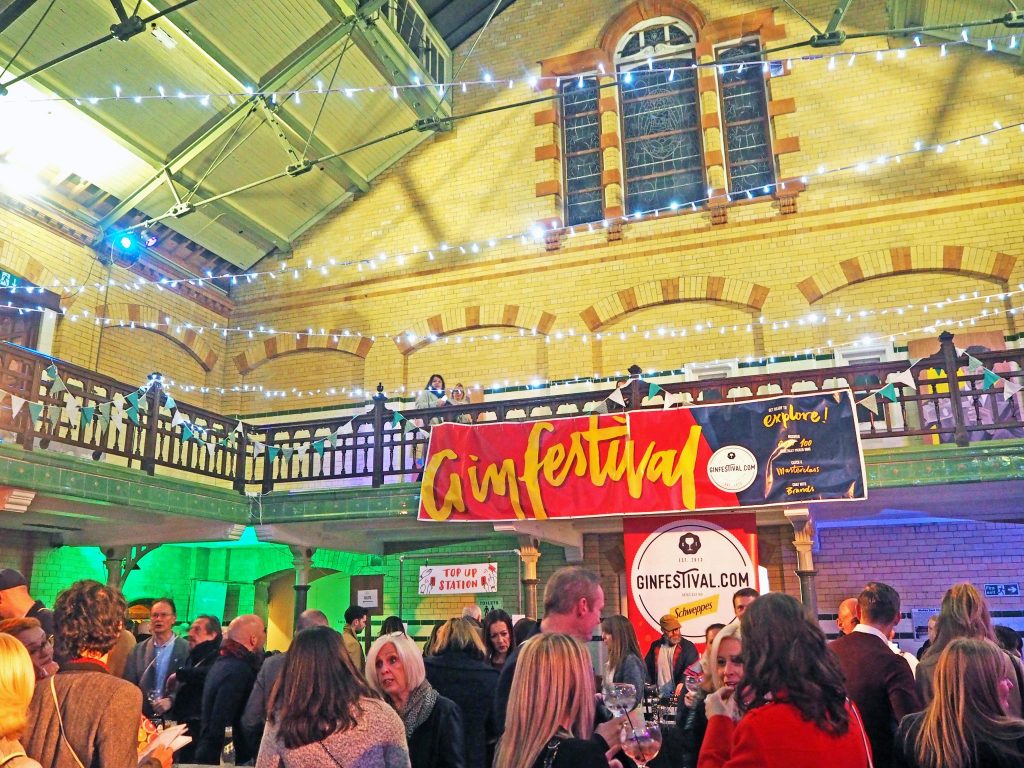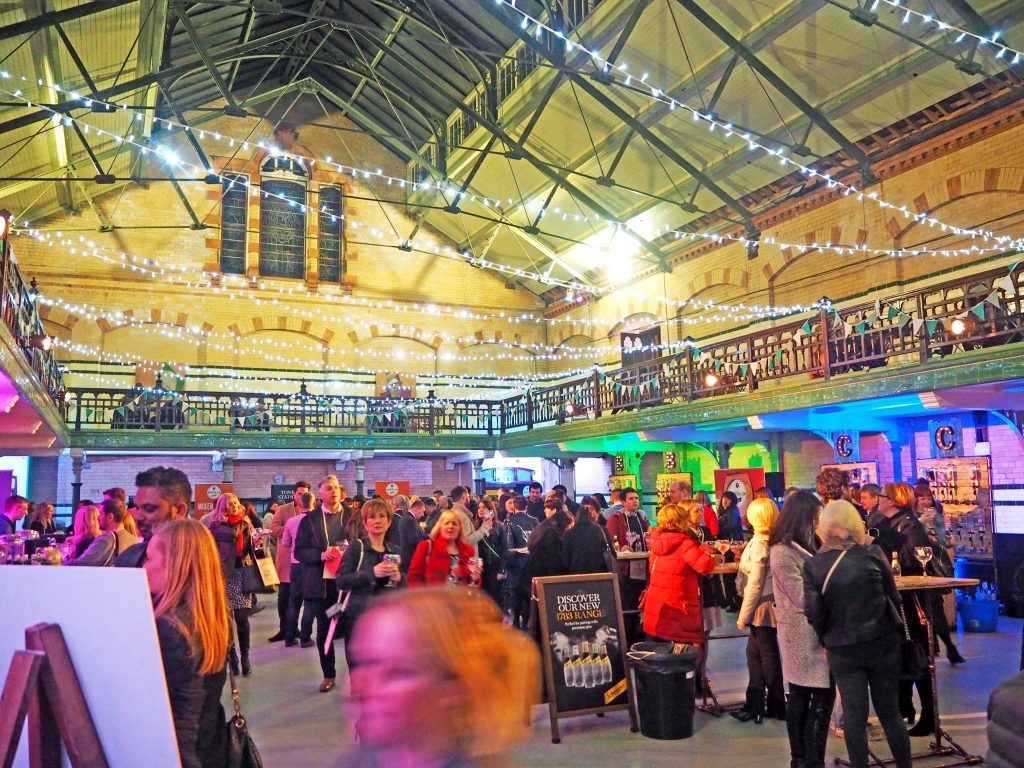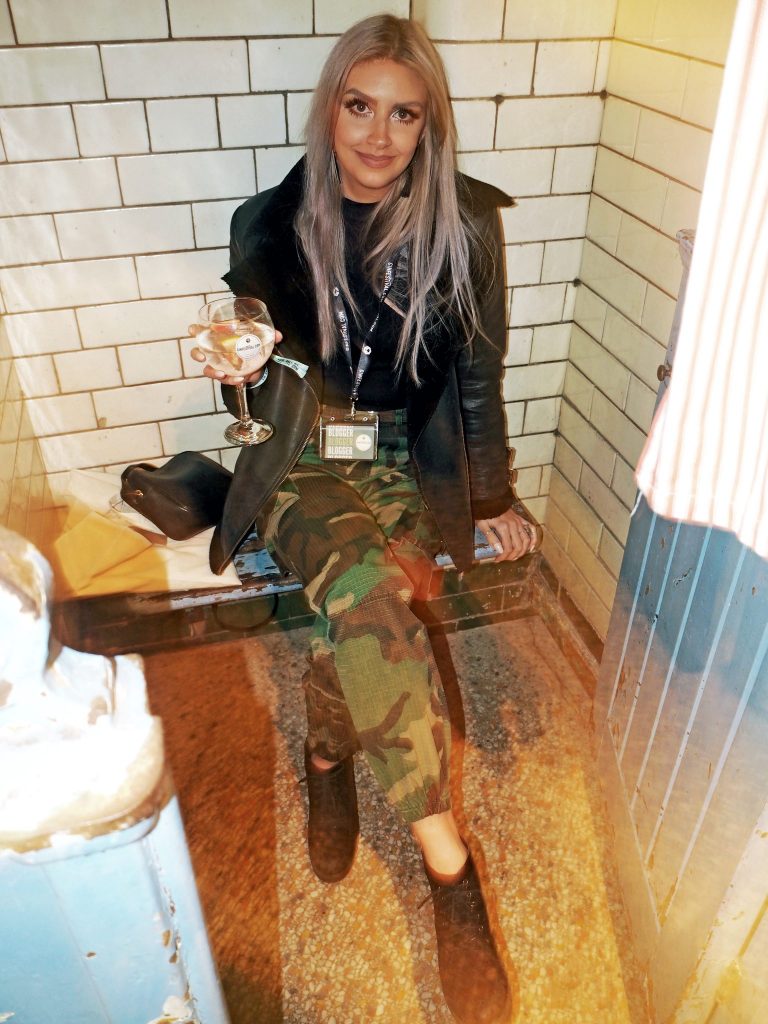 Over the last couple of years gin has taken the drinking industry by storm, and is without a doubt, one of the most (if not the most) popular drinks of the moment. It's easy to see why so many people enjoy it; it's so light and refreshing, and with so many spirits brands jumping on the gin bandwagon, you can now get an insane amount of flavours and types to suit every tastebud.
This weekend I was invited to head down to the Gin Festival which was held at Victoria Baths. The venue was gorgeous and really perfect for this sort of event – the old features are still in tact and the whole building has a lovely vintage vibe to it. There are plenty of rooms ad levels too which worked really well for all of the different stations and areas of the festival.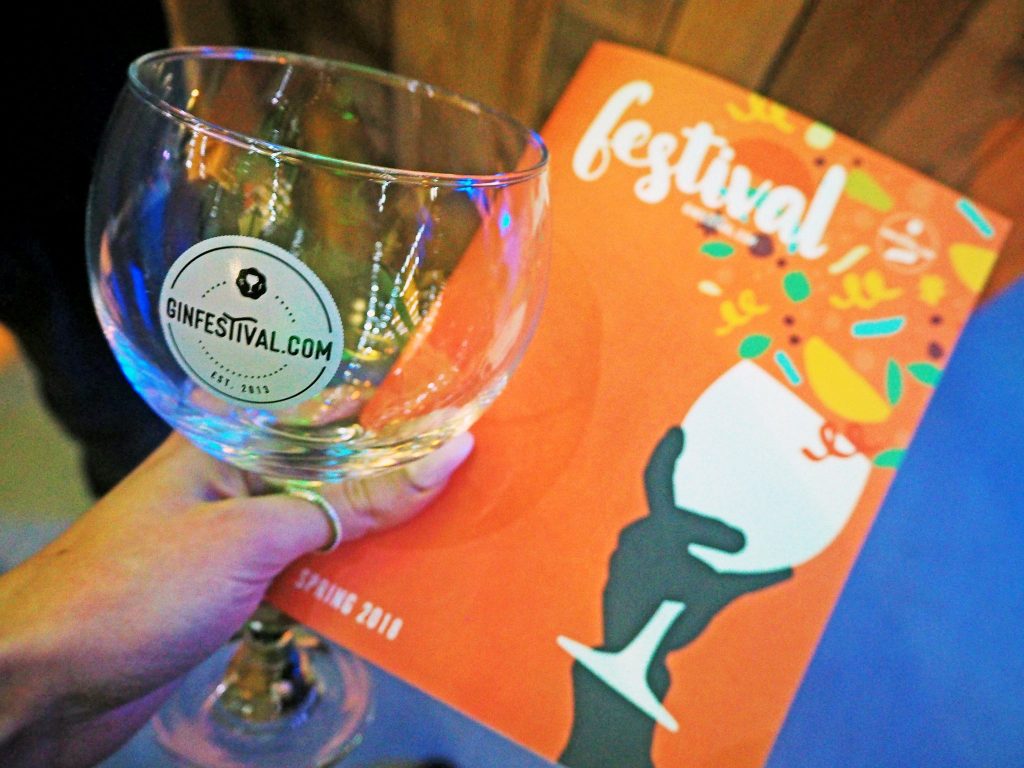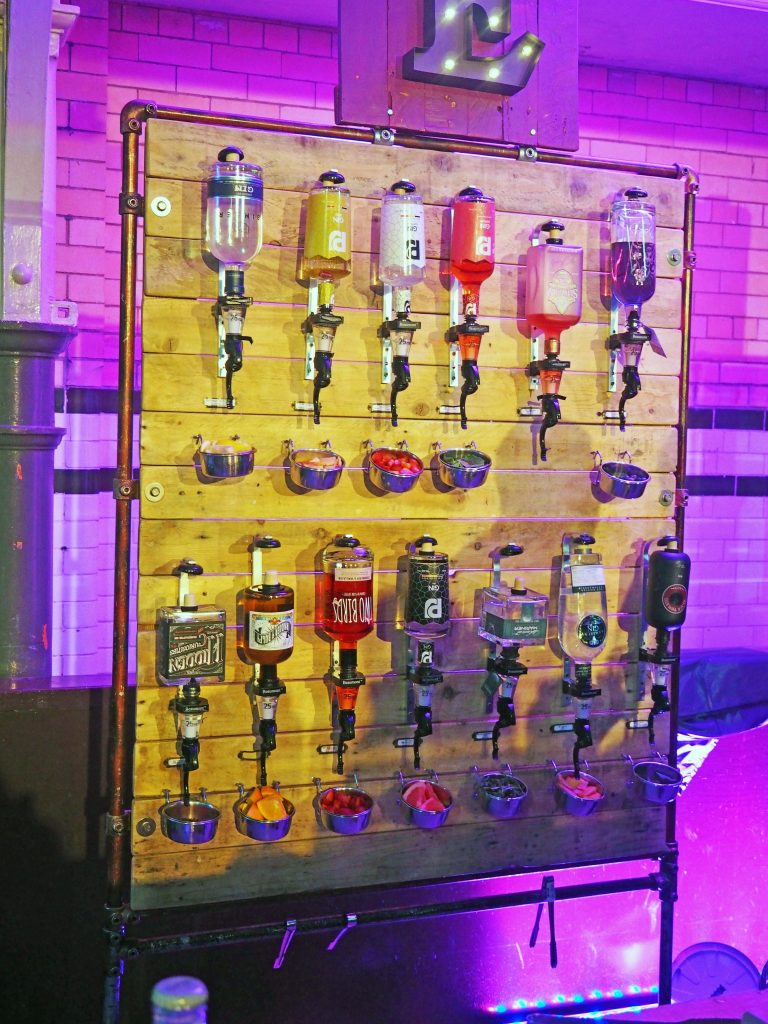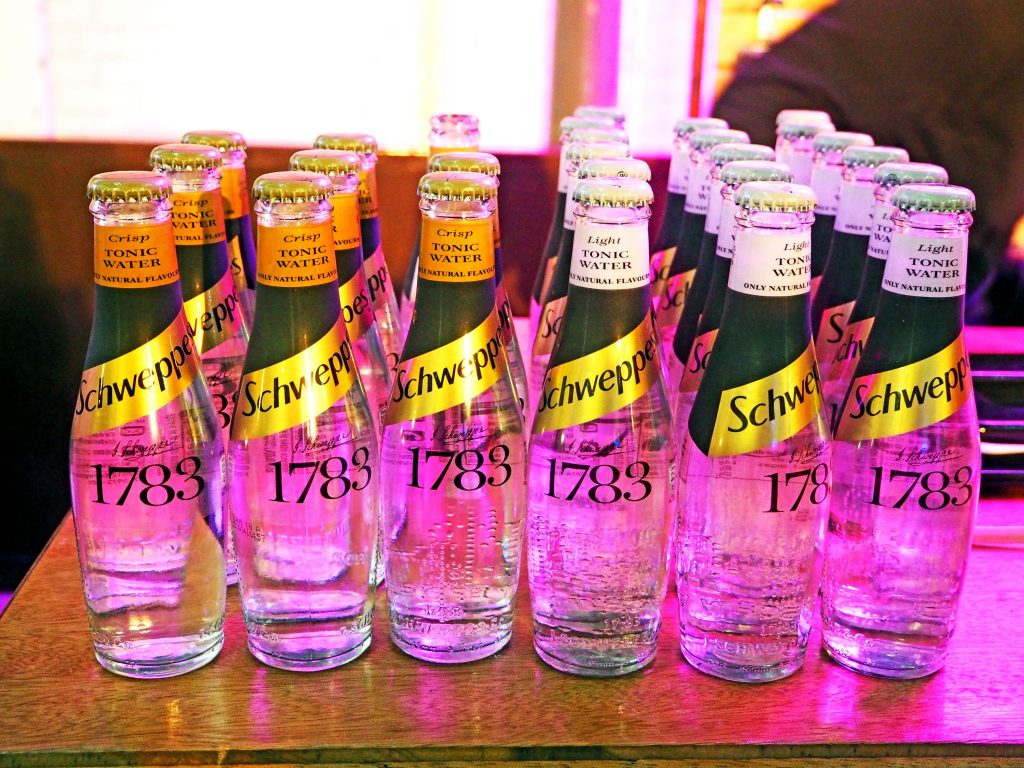 Upon arrival we received a wristband, our own balloon gin glass, as well as a printed booklet with info on the event, all of the stands and the gins that were on offer. The evening was hosted by Schweppes, who were the mixer of choice for all of the gins, and were proudly displayed on the end of each bar. I actually love the new packaging that Schweppes have released; it feels super premium and the flavours were a great match for the gins.
The festival was really easy to navigate around – the main hall had bars which were indicated by letters, each with a different selection of gins. The bars were also listed in the booklet with their gin range, so if you wanted to pick your flavour first, you could then easily go and find the bar it was located at. Each gin was served with it's own garnish to compliment the flavour; I love the way the bars had little buckets of the garnish placed below each bottle on the wall, so the bartenders could quickly access these and the queues at the bars moved really quickly.
The payment system was really efficient too, and one that I haven't actually seen anywhere before. There were a few top-up stations in the main hall area where you could go and add credit onto your wristband, that was then quickly scanned for payment at the bars – no loose change floating around, queueing for cash machines or waiting for the card readers to register. Just a quick, contactless tap on your wristband without having to root around for your wallet each time you wanted a drink, and you are good to go. Amazing!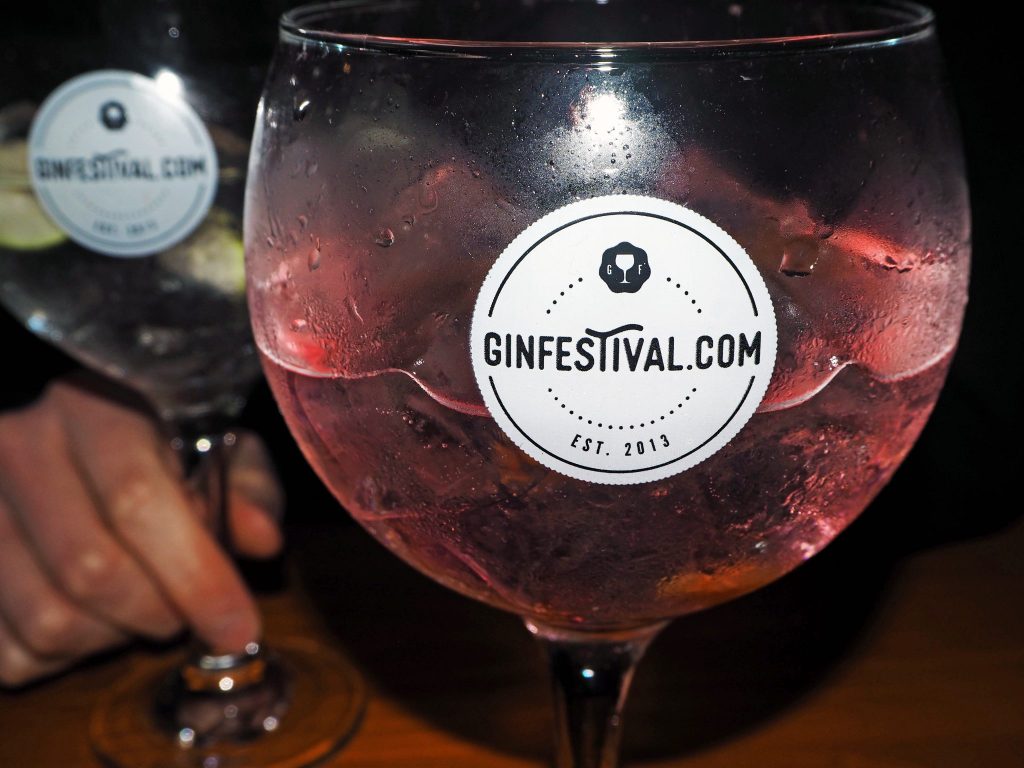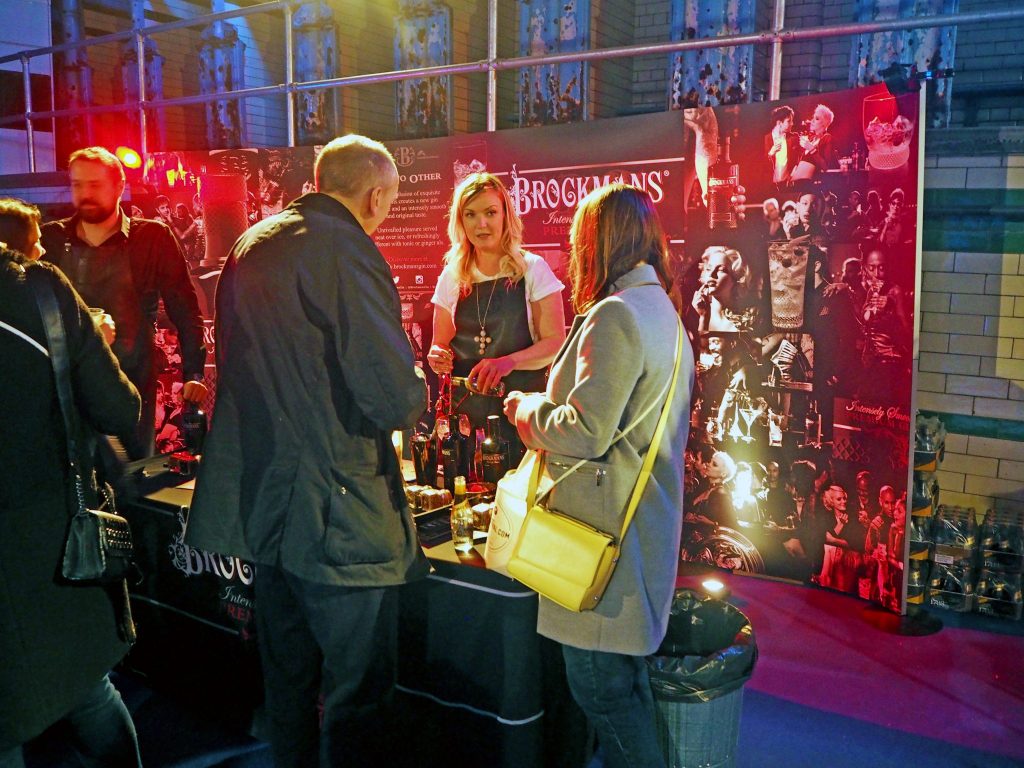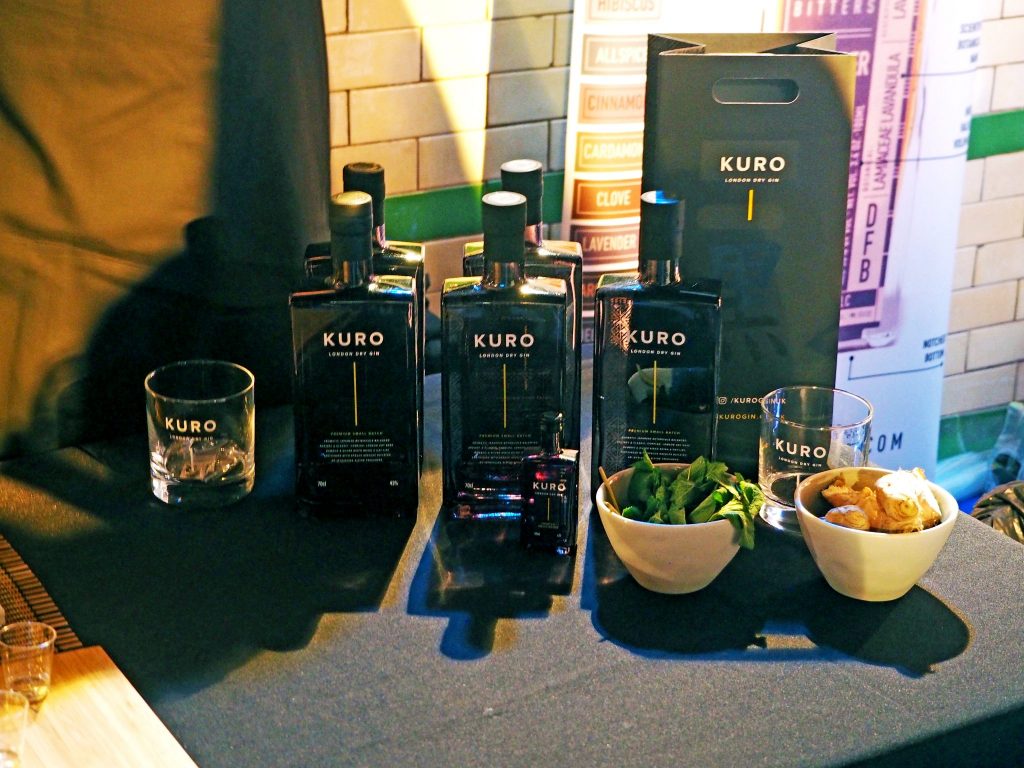 After having a wander around the main gin bars and trying a couple of delicious mixes, we decided to go and explore the tasting room. Here there were tables set up for a select few brands, who were showcasing their best products, telling us their background, and giving us samples of each – both with and without tonic to get the true, smooth flavour.
I really enjoyed this part of the festival, as it was great to get chatting to some of the ambassadors and learn a bit about each gin and how it started. It was also realIy nice to try the gins without the tonic as you really get some of the main ingredients and flavours coming through, and it's so interesting to see how the tonic can then bring out certain ones and compliment the drink beautifully.
There were also some masterclasses running throughout the evening with the gin distillers themselves, so if you want to know more about a specific brand or just learn more about gin in general, these were great little classes to pop along to.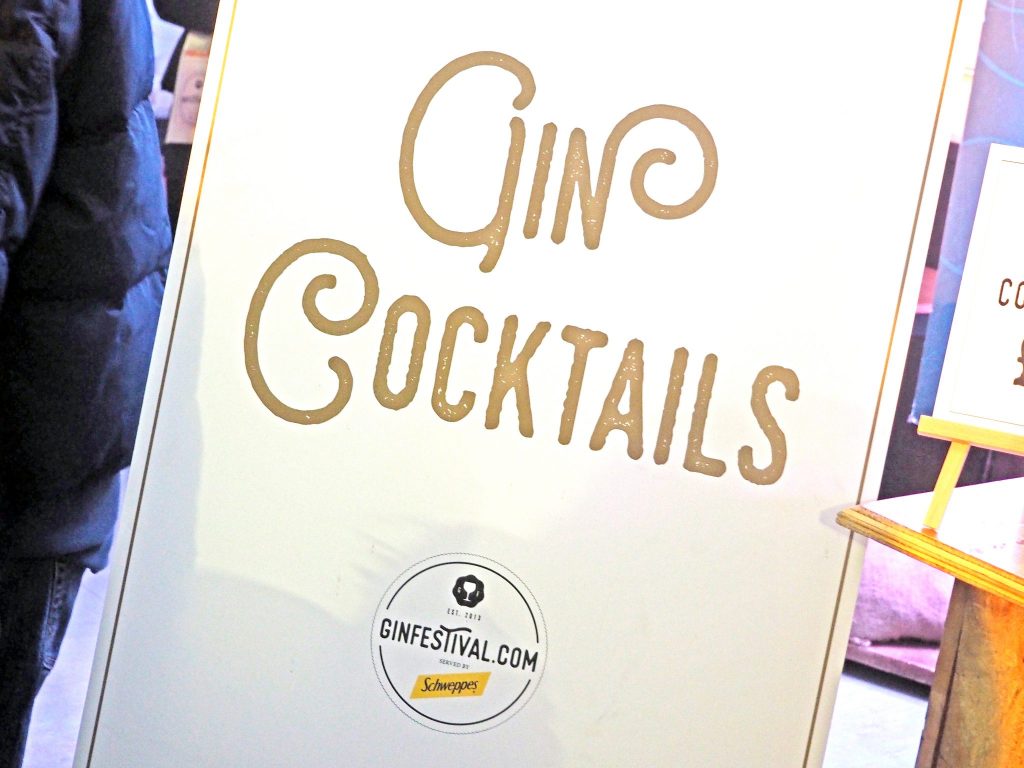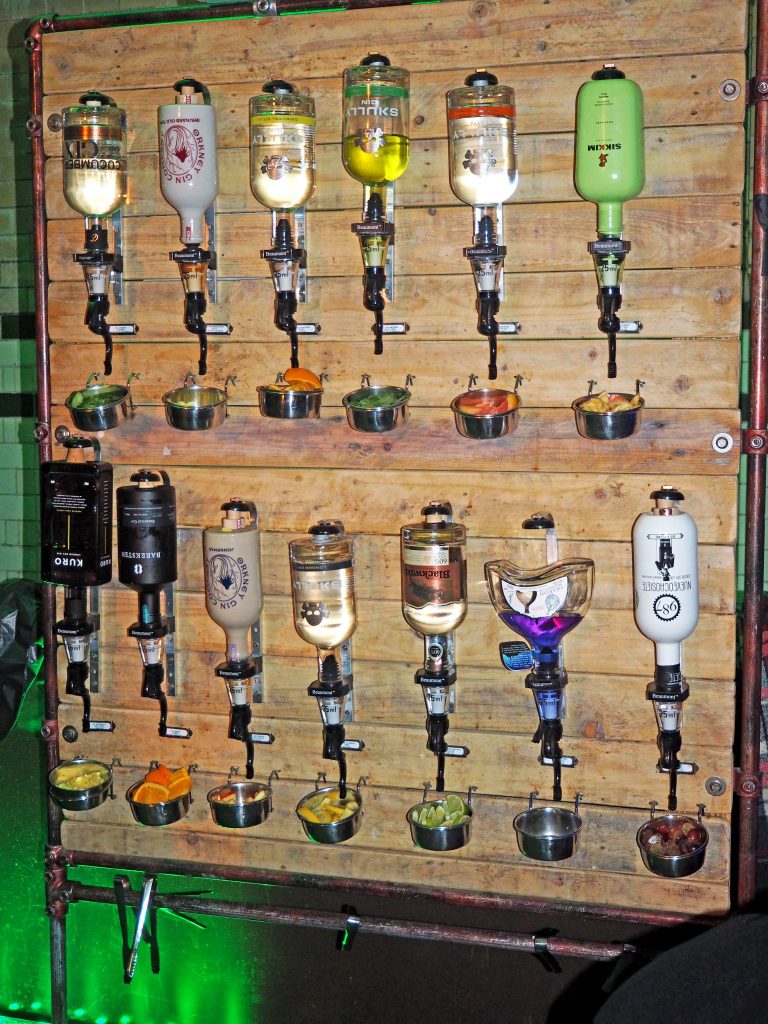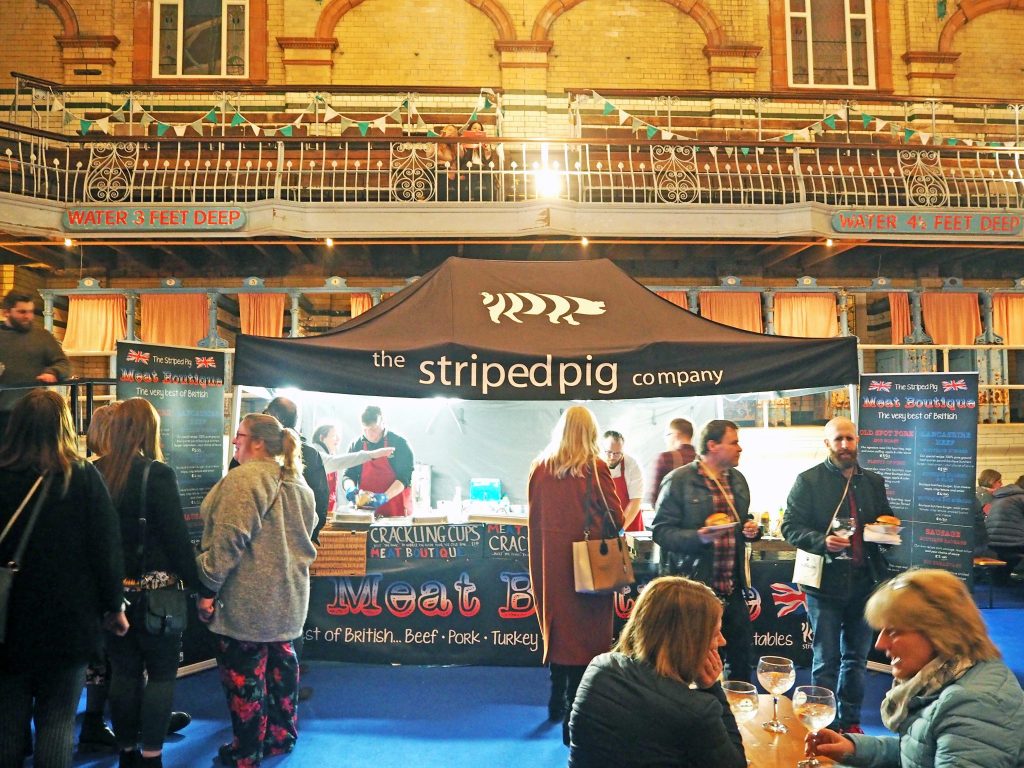 For those who prefer a cocktail over a straight up G&T, the Gin Festival has you covered. The bars were also serving a range of gin based cocktails priced at £10 each. In terms of food, If you're feeling a little peckish after all the gins, the festival also has some delicious food on offer from some independent vendors. We went to check out the stalls and were actually disappointed that we had already eaten beforehand as it looked so good. There are also smaller nibbles stands within the other rooms of the festival if you just fancy a quick bite to soak up some of the gin!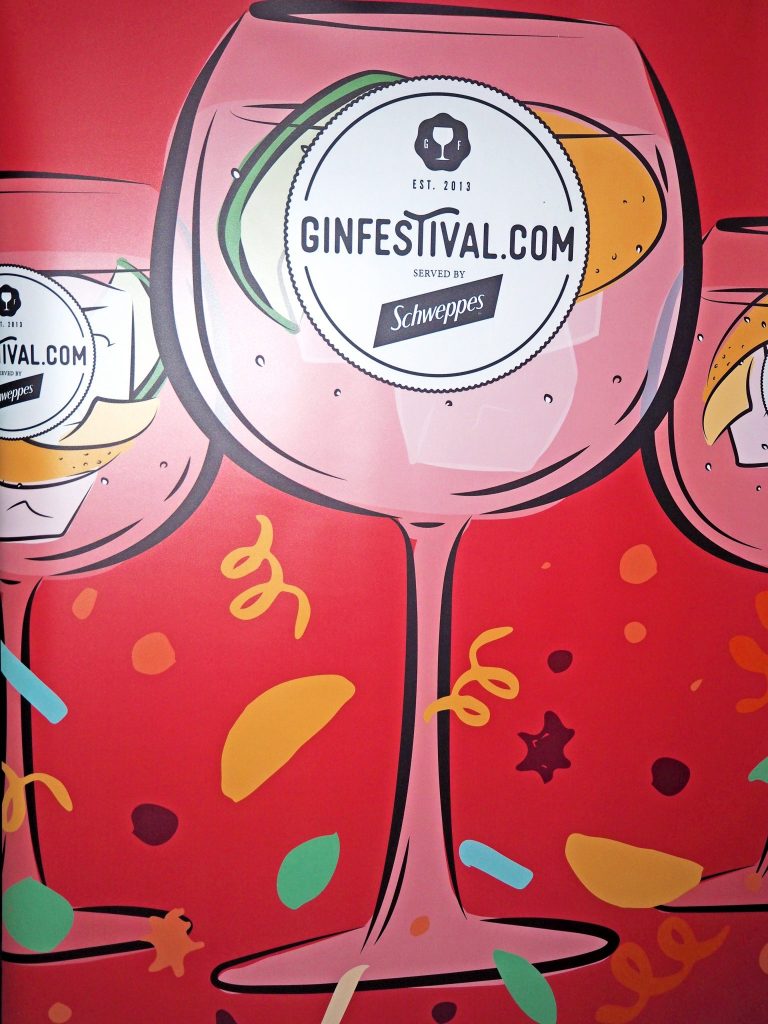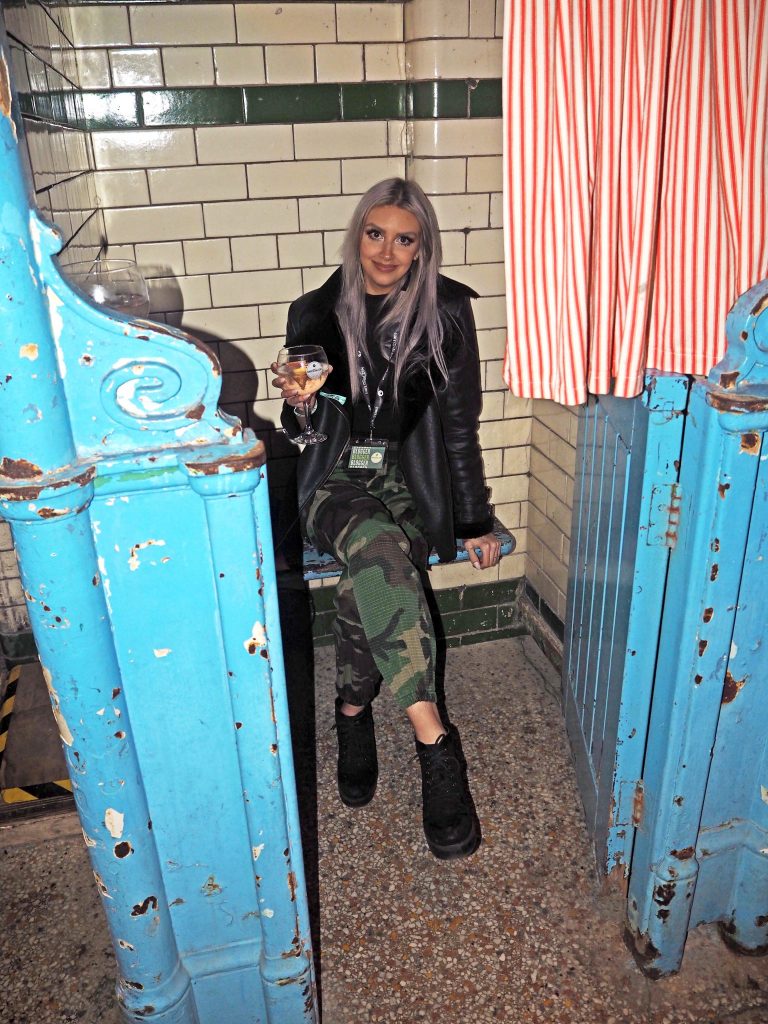 The whole festival was a really great experience, and definitely one of the best drinks festivals I have been to. The venue is gorgeous; I love that it still has so many of it's original features, yet can still be used for something like this (as you can see I was enjoying my gin in one of the baby blue changing cubicles!)
The festival was really popular so was, of course, pretty busy, but the payment system and way that the bars are set up meant that we weren't waiting in queues for very long at all and everything ran really smooth and efficiently. Definitely a bonus for me as sometimes I might avoid this sort of event just because I know that you can spend half of the evening queueing for things if they aren't set up well.
There was also an amazing range of gins – they have done a great job of sourcing a huge selection including different brands and flavours, so you are definitely spoilt for choice and your hardest decision will be picking which ones you want to try! Some of my favourites were the Chase Pink Grapefruit Gin, Tinker, Skully Tangerine, Slingsby Rhubarb (to name a few).
You can head to the Eat, Drink Seek website here to find your nearest food and drink festivals and book tickets.
LL x
*A huge thank you to the gin festival who provided our attendance. As ever, all opinions are my own.