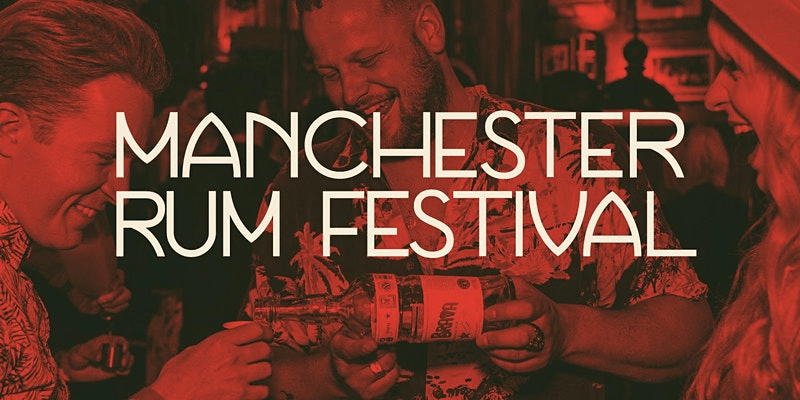 Manchester Rum Festival
If you're heading to Manchester Rum Festival this weekend [Saturday 28th August], you're in for a very exclusive treat. Festival owner Dave Marsland and The City of Manchester Distillery have created something special; an entirely unique, never-tasted-before rum solely for ticket holders!
Just 100 bottles of The Double Distillery Pot Limited Edition Column Still Rum will be available on the day. This extra special, limited-edition bottling is a blend of Barbadian rum aged in the Caribbean for 12 years. It then spends a further 5 years in the barrel in the north of England, with Batch No 1. of Manchester's first ever legally produced rum, from the City of Manchester Distillery.  
The rum is a blend of pot and column distillations. As discerning rum fans may expect from a product of this calibre – neither sugar nor caramel have been added before bottling at 50 per cent abv. The result is delicious hints of raisin and dried citrus peel. This sits behind well balanced, toasted oak, which gives way to blackcurrant leaf and eucalyptus/menthol notes on the finish. 
What to Expect
The festival will see over 30 rum brands from around the world. Including some never-tasted-before brands and the world's first dry spiced Cuban rum. They will descend upon Manchester for a jam-packed day of education, immersion, and celebration of all things rum.  
Dave Marsland, the festival founder, said: "It's good to be firmly back with bang – and a bespoke bottling to boot. After having to postpone the event we wanted something new, and truly epic to offer those who've waiting patiently for the festival to happen. As Manchester's first and only dedicated rum festival it feels good to bring the city's first ever legally produced rum to festival goers. Our very own bespoke bottling will be in excellent company among some of the best rum brands in the world."
Hailing from Jamaica and Venezuela to Manchester and Lancashire; contemporary brands such as Saint Benevolence, AB Gold, Ninefold and Montanya will be showcased for the first time. Local rum brands Diablesse, Salford, Witch Kings and City of Manchester Distillery are also confirmed as exhibitors. New Cuban rum brand 'Black Tears', from the Island Rum Company and the world's first dry spiced Cuban rum, will be available to taste.   
This year's festival takes place in 4-star Mercure Hotel in Piccadilly Gardens. It will offer a full bar and food to all ticket holders. 
The tickets are priced at £30 plus booking fee, including all samples. Mercure bar and food not included. A selection of rums will be able to purchase by the bottle to take away.  
LL x