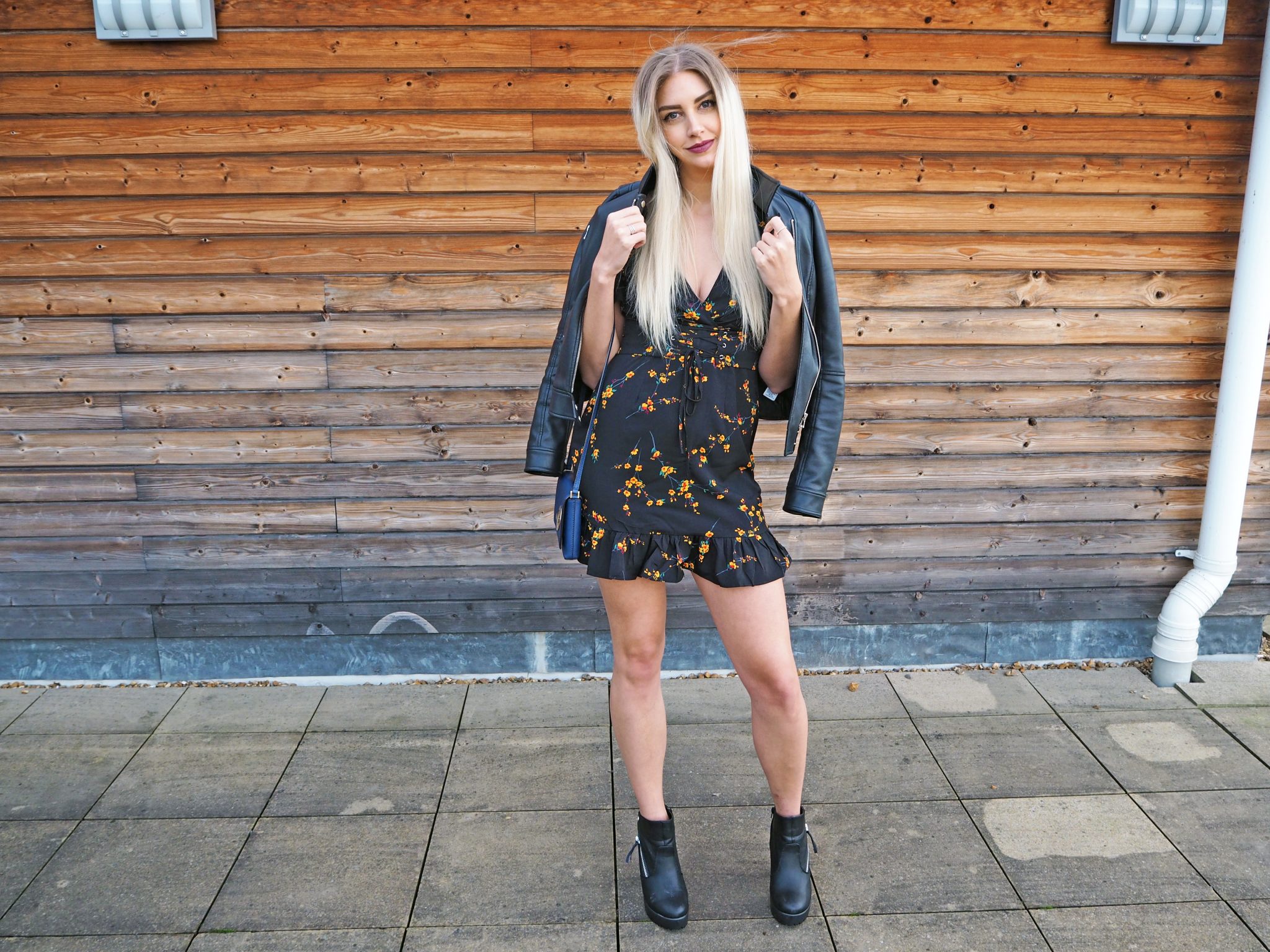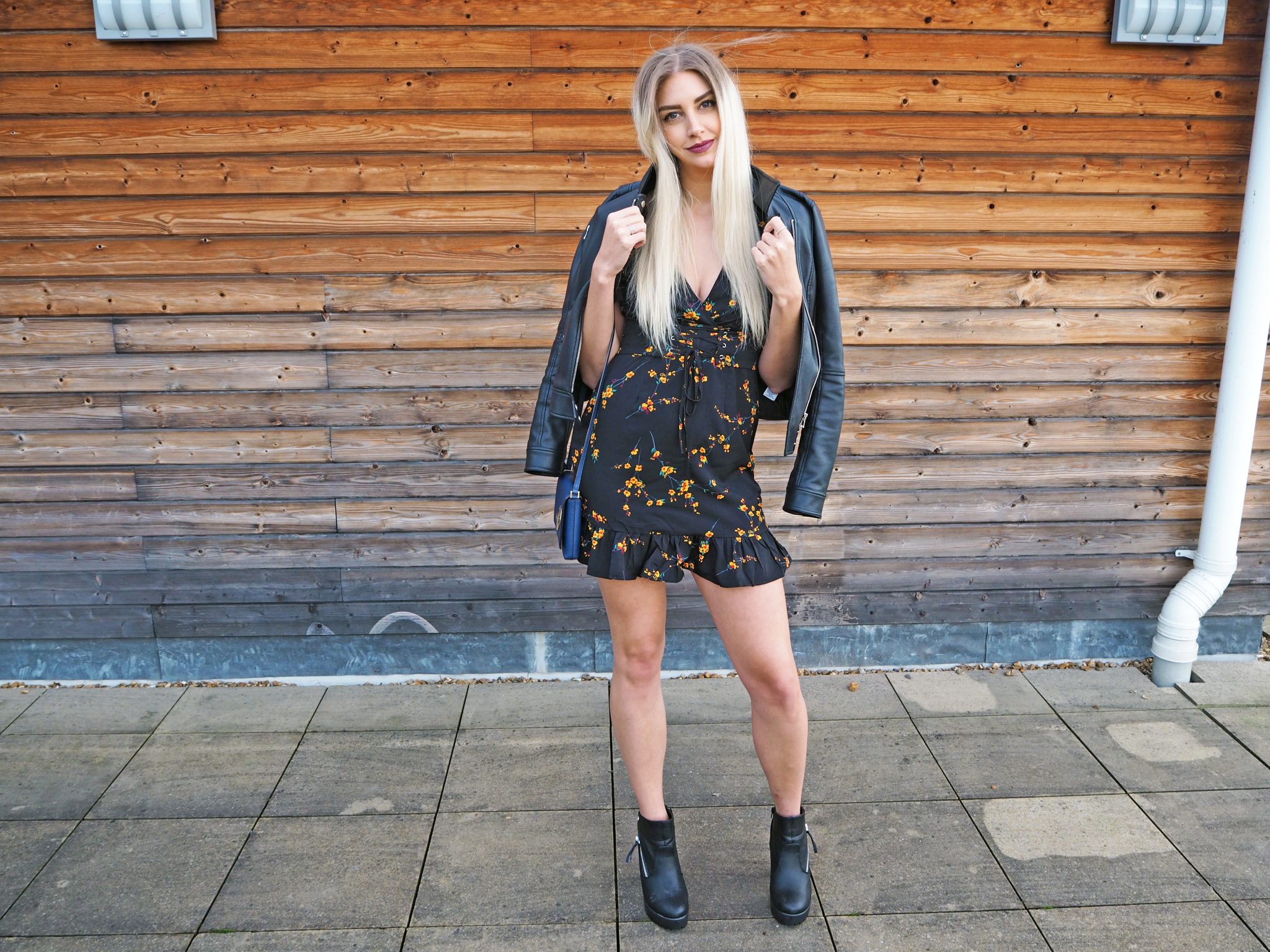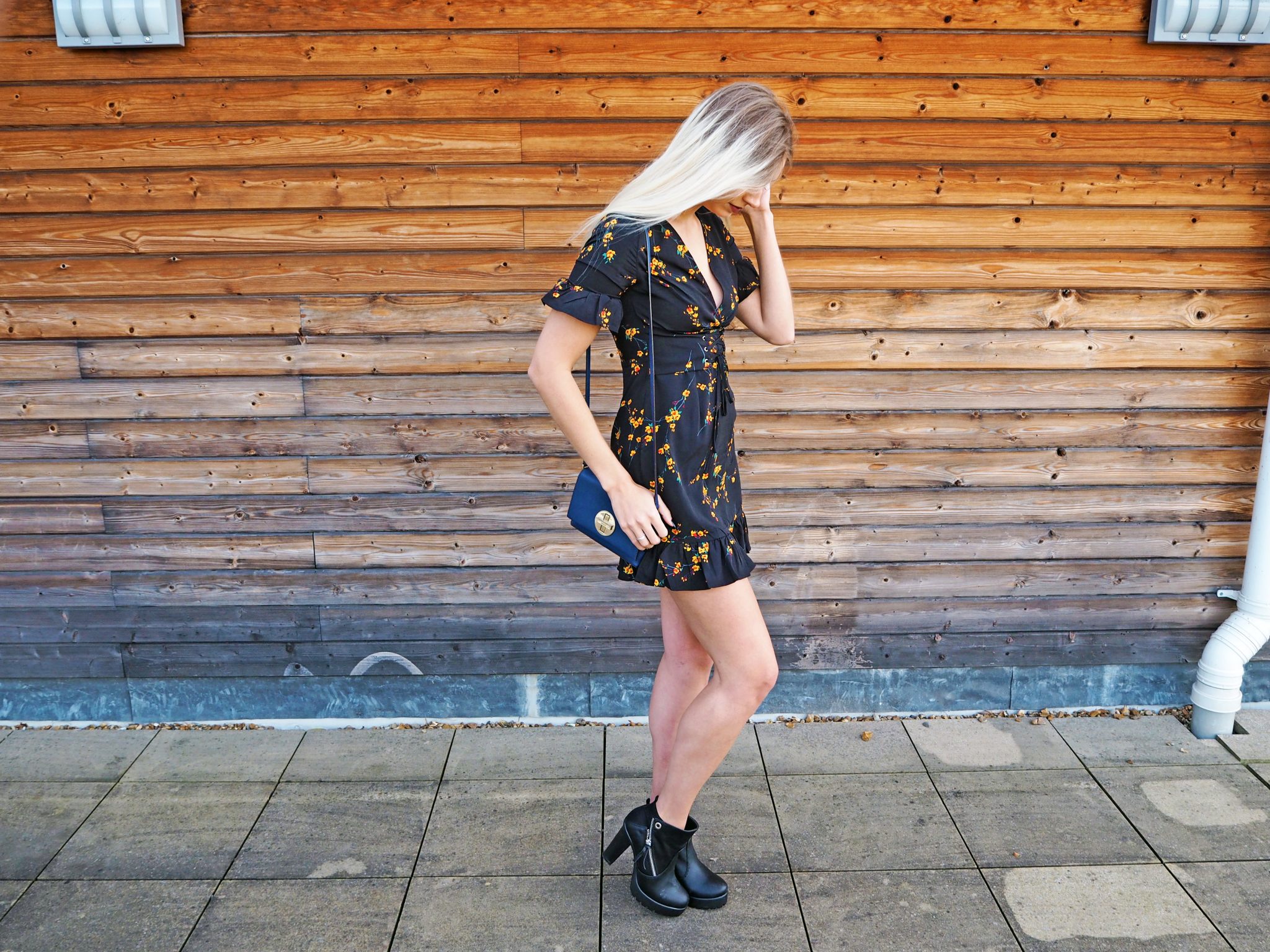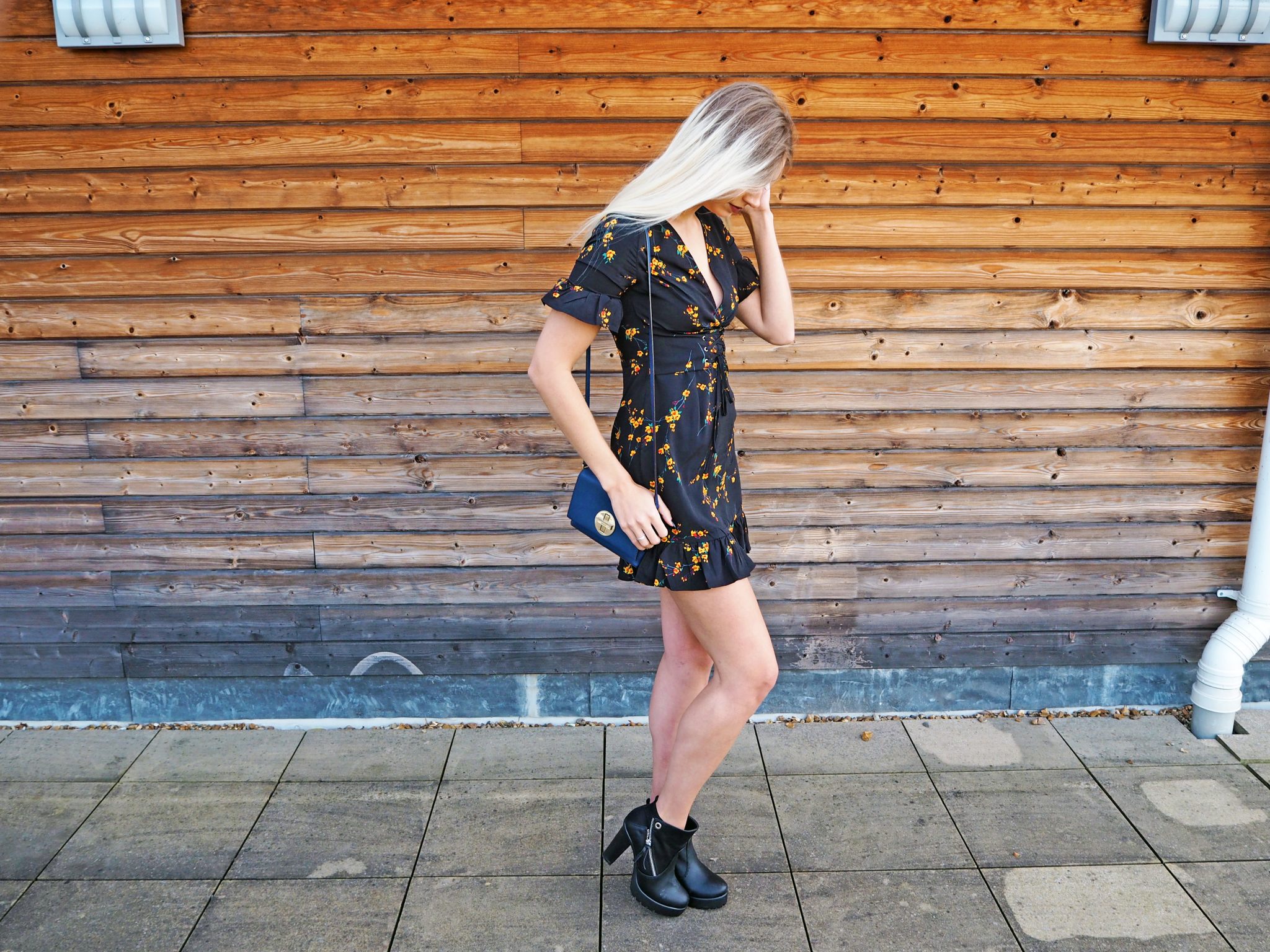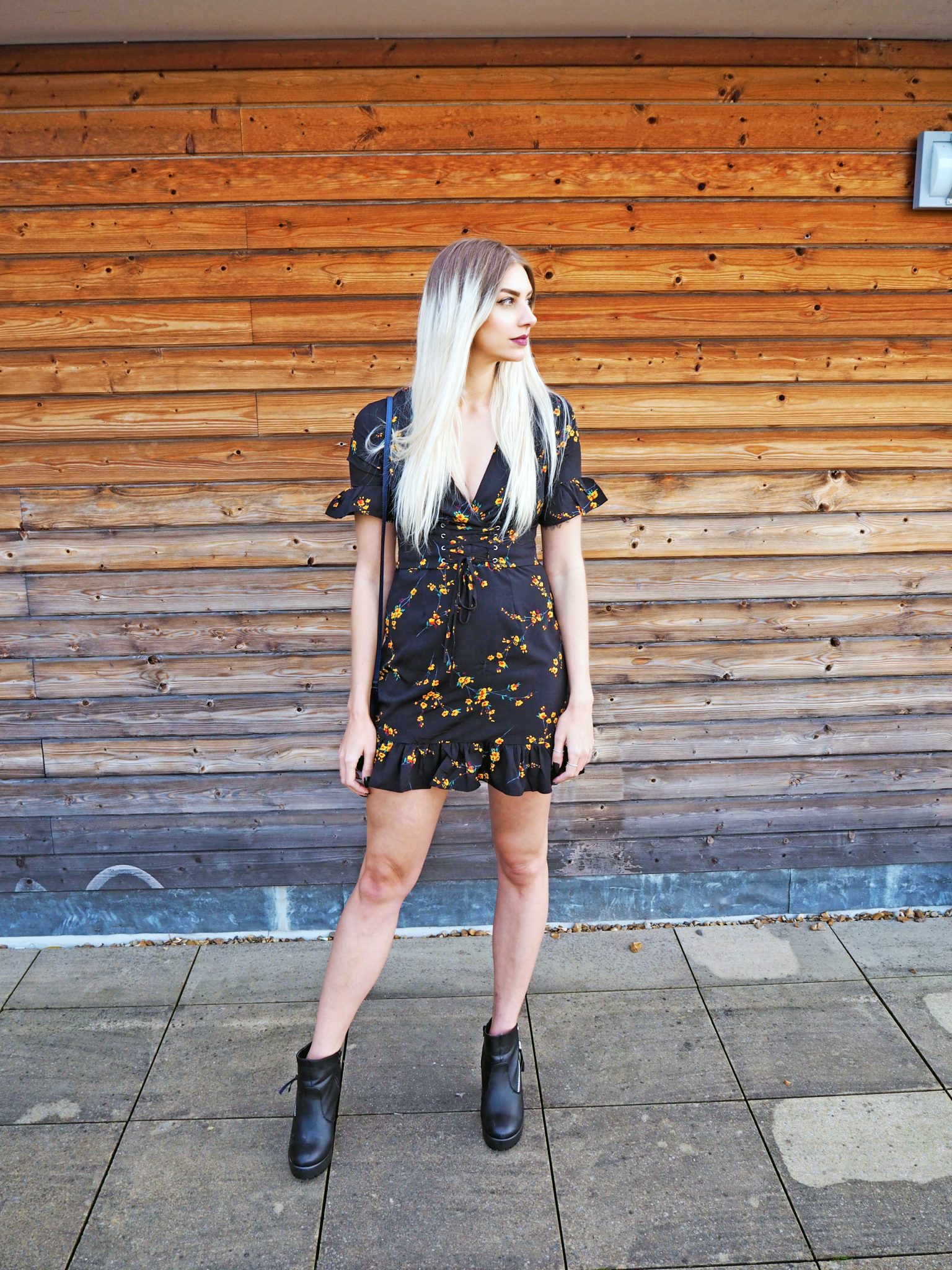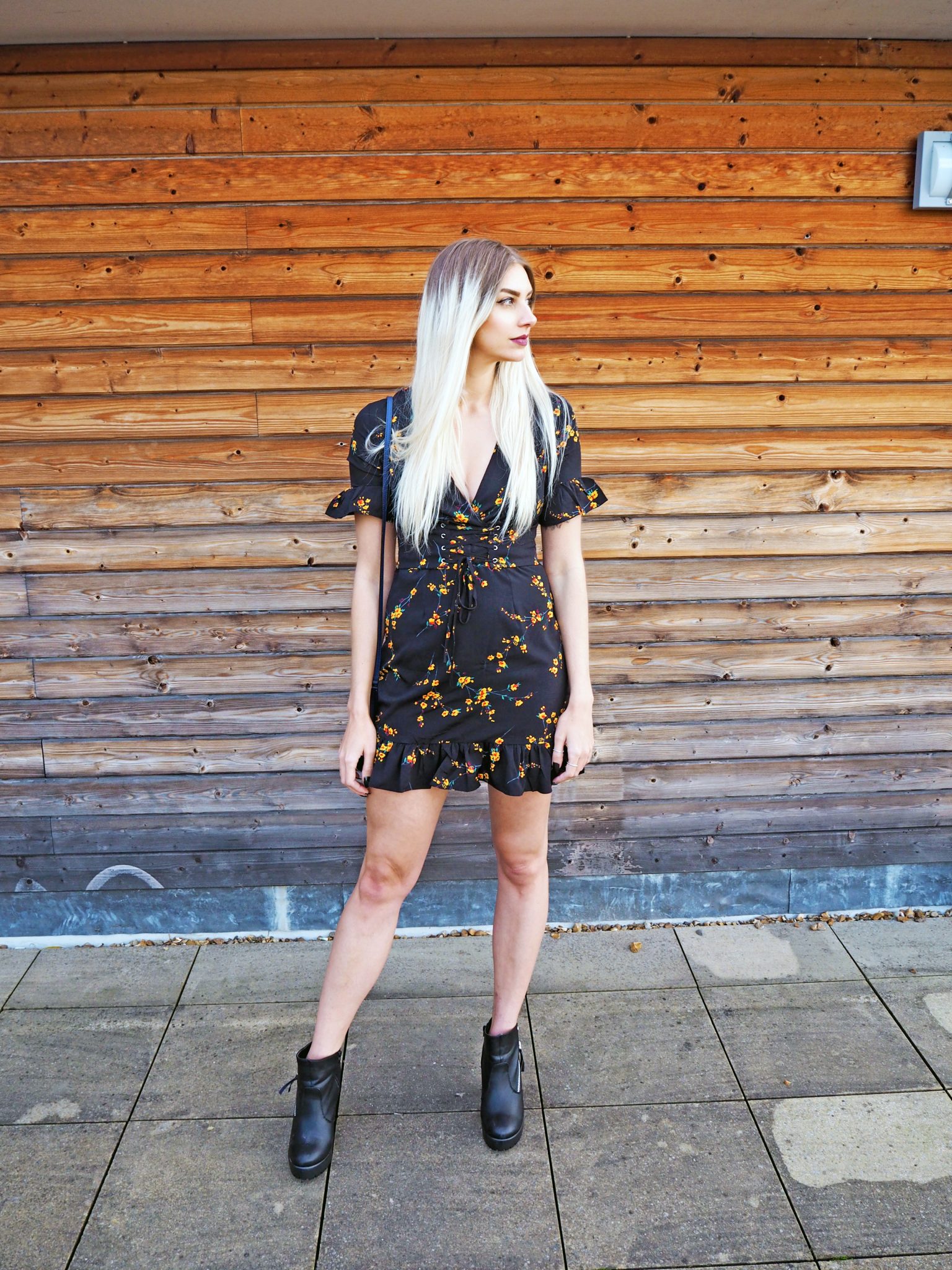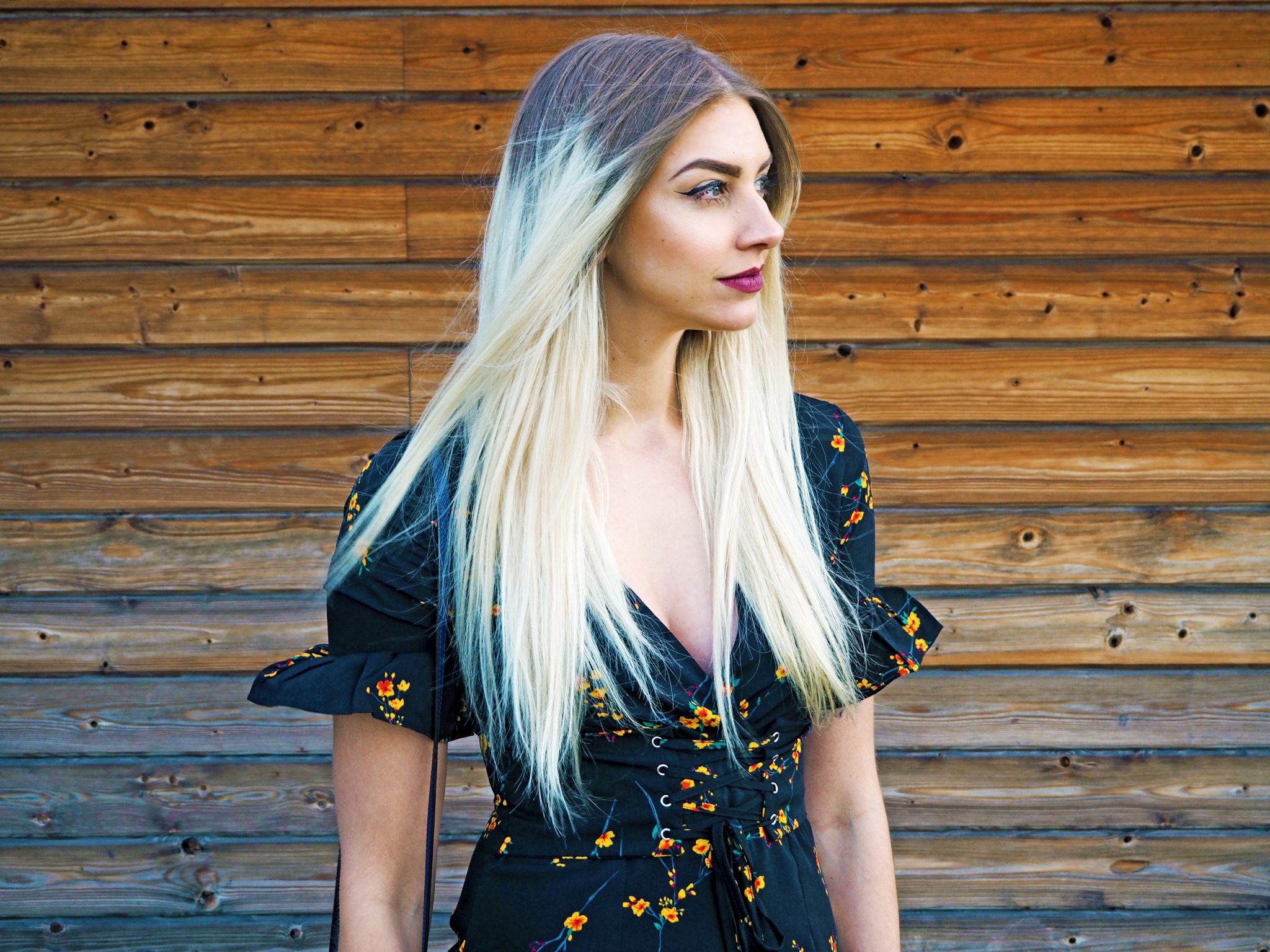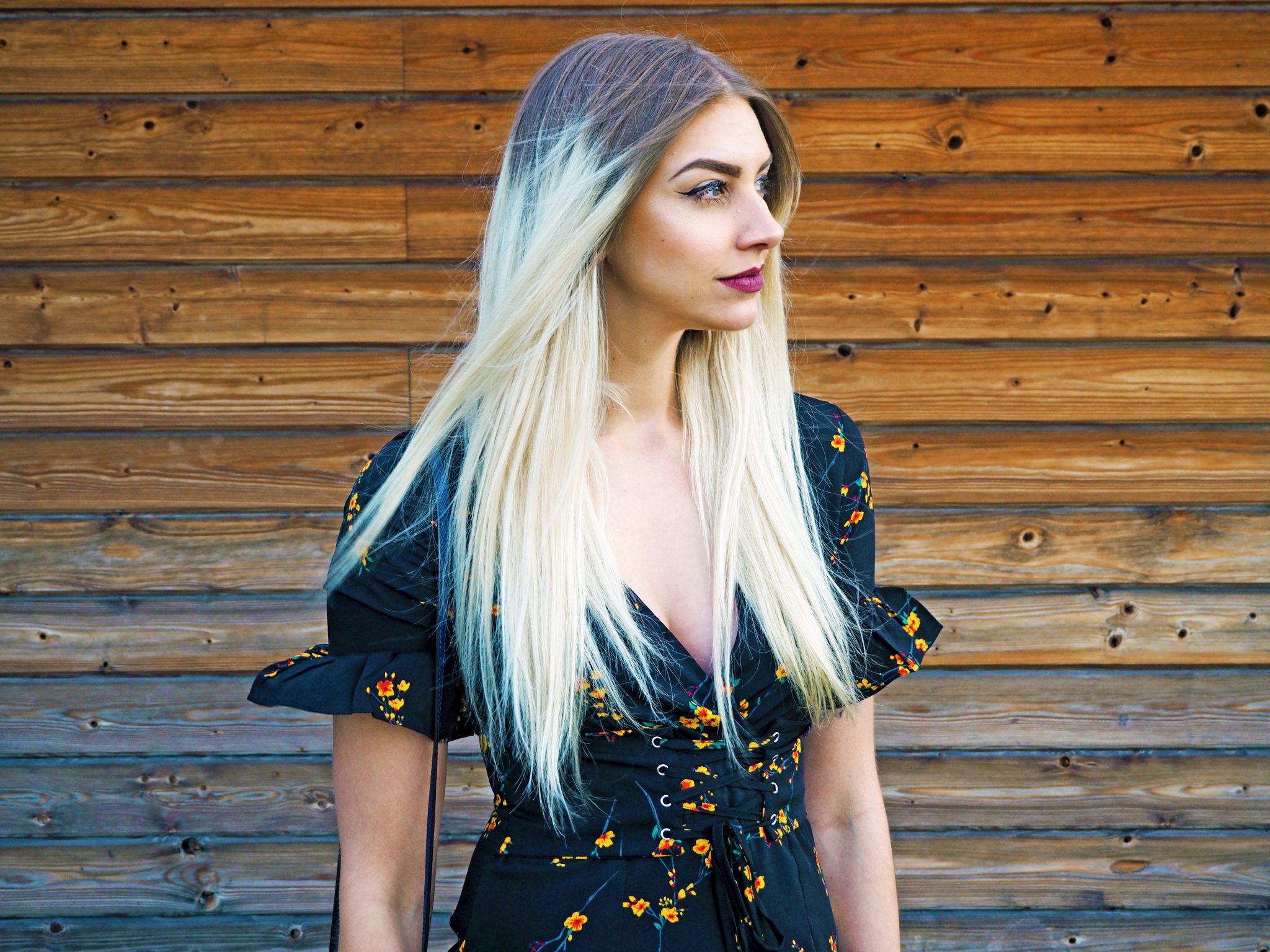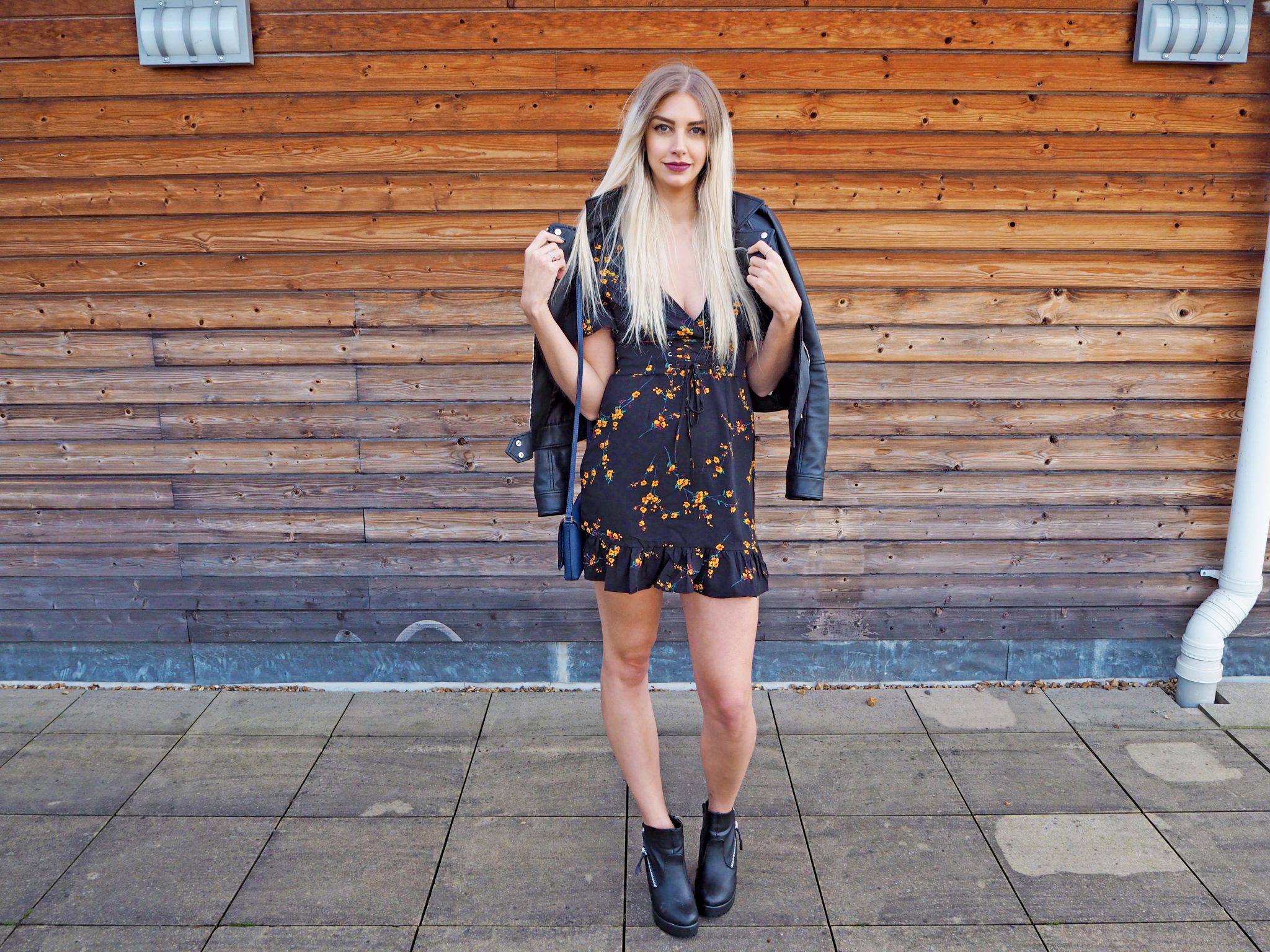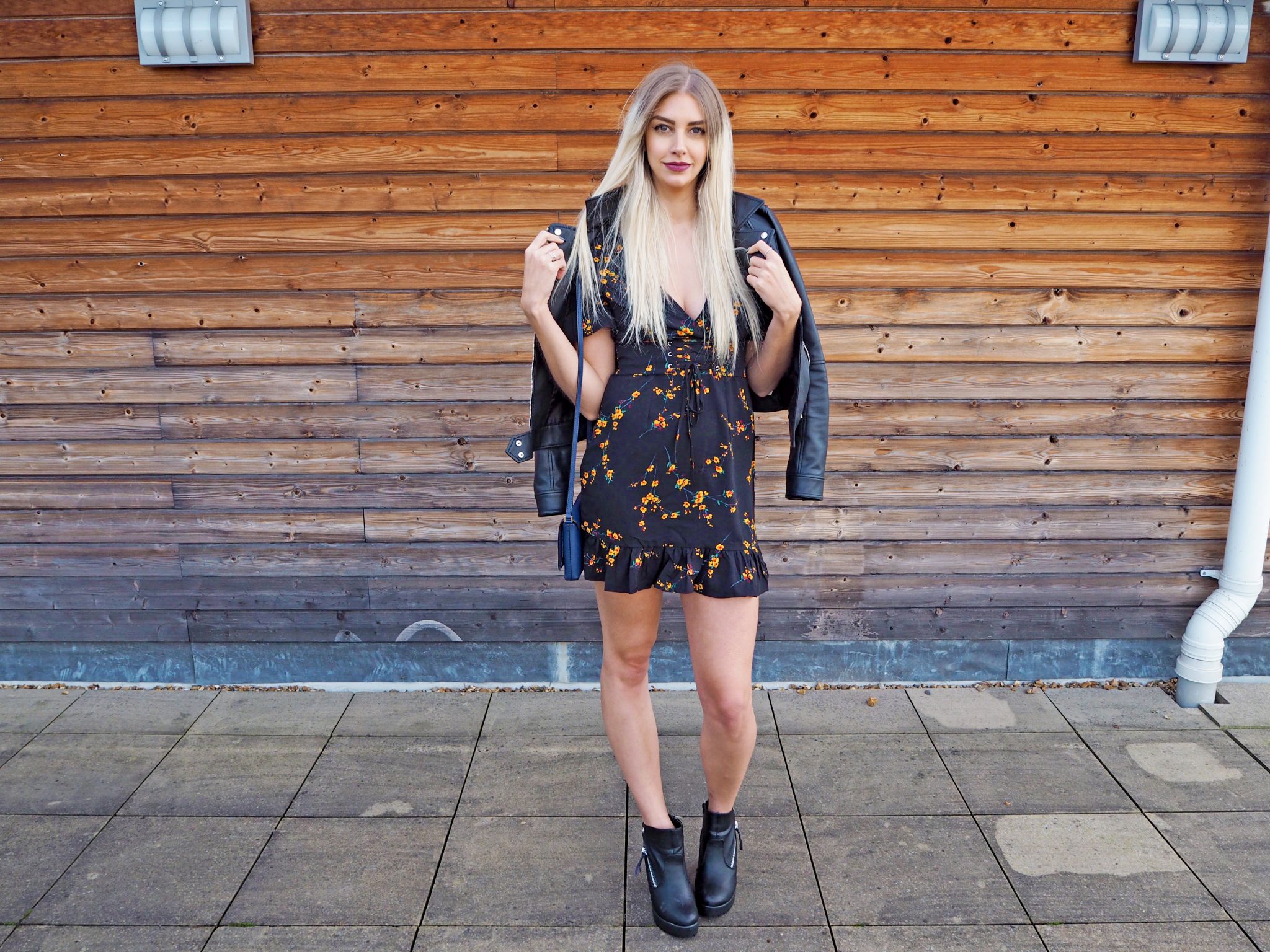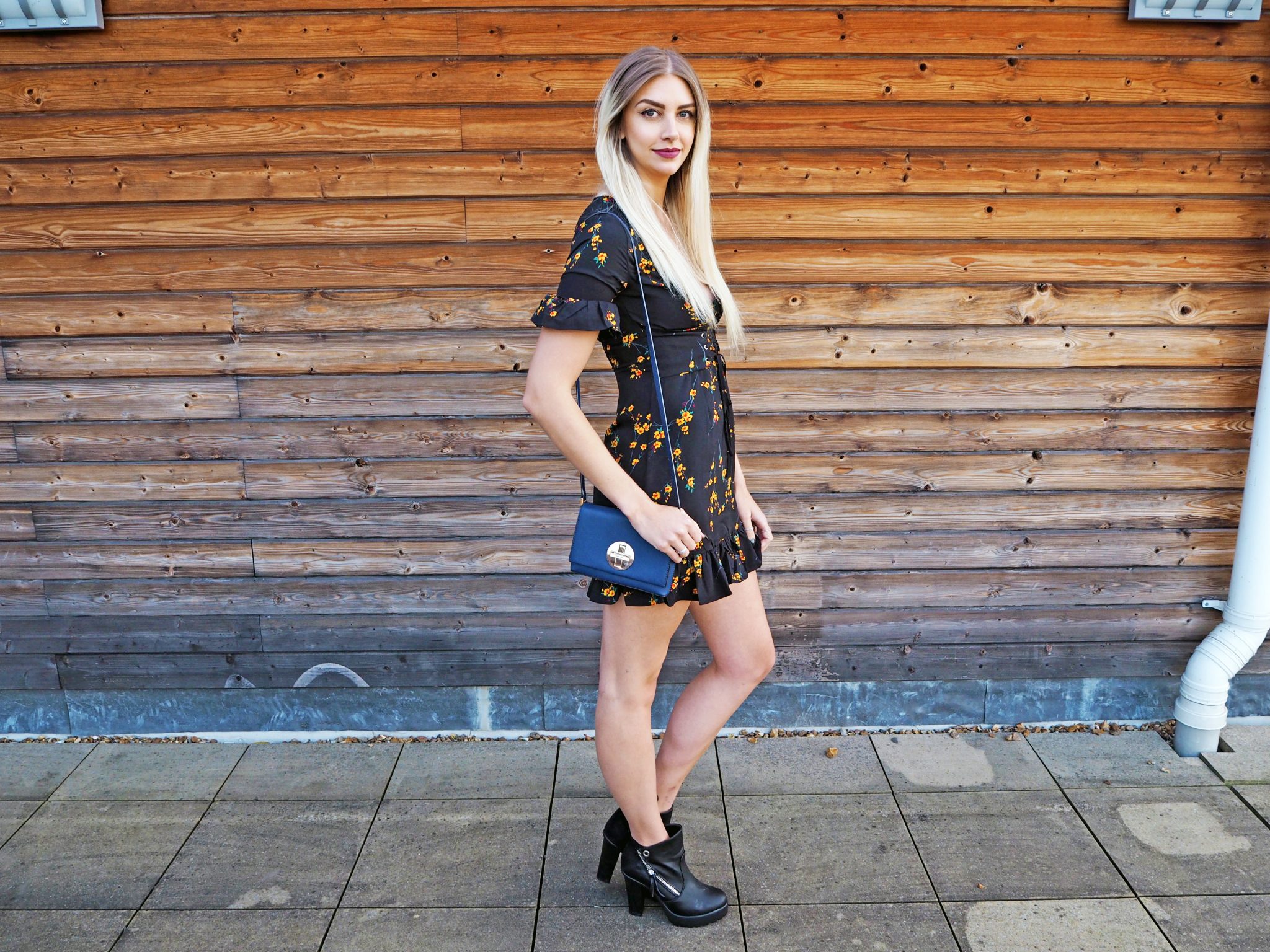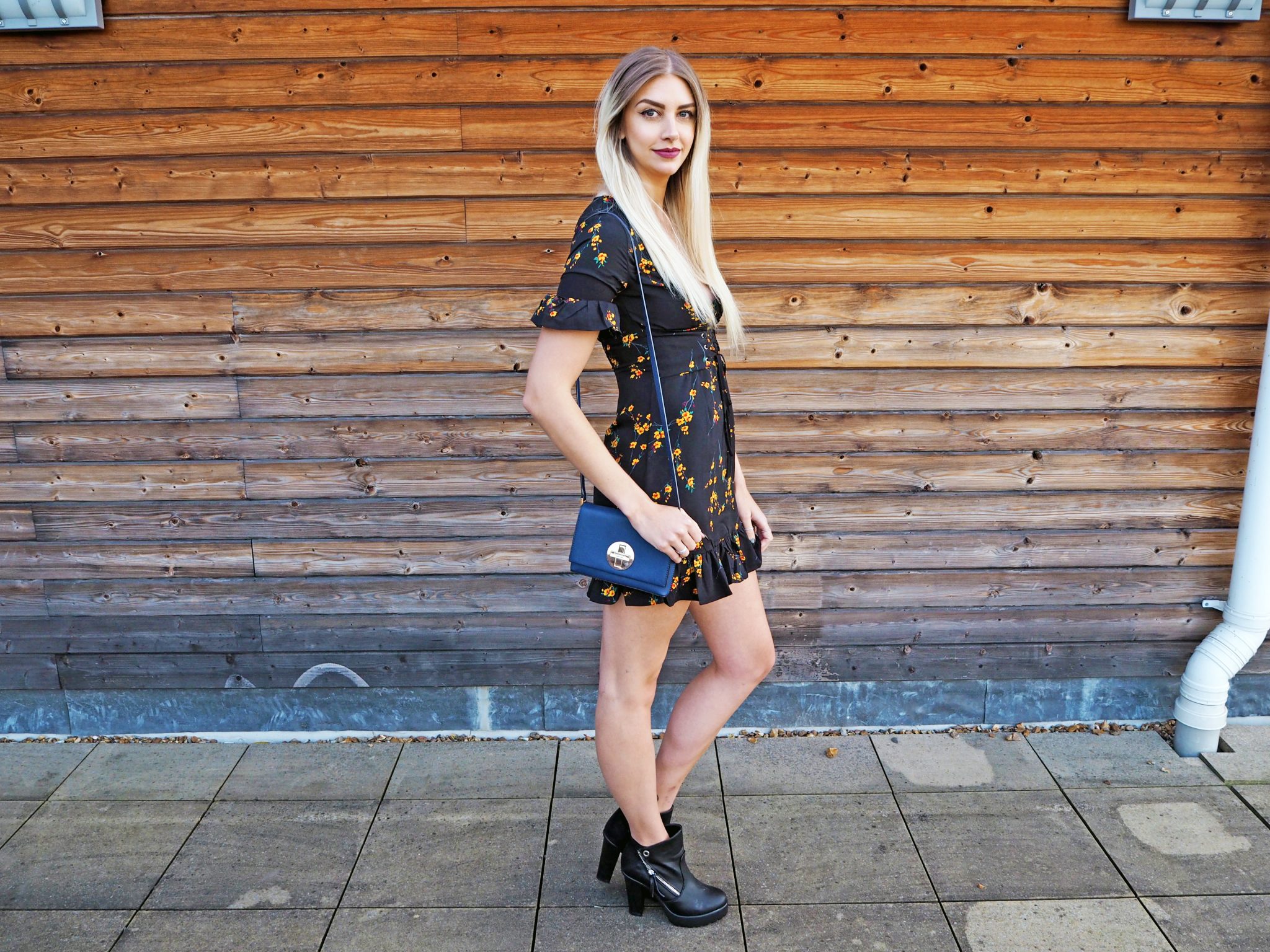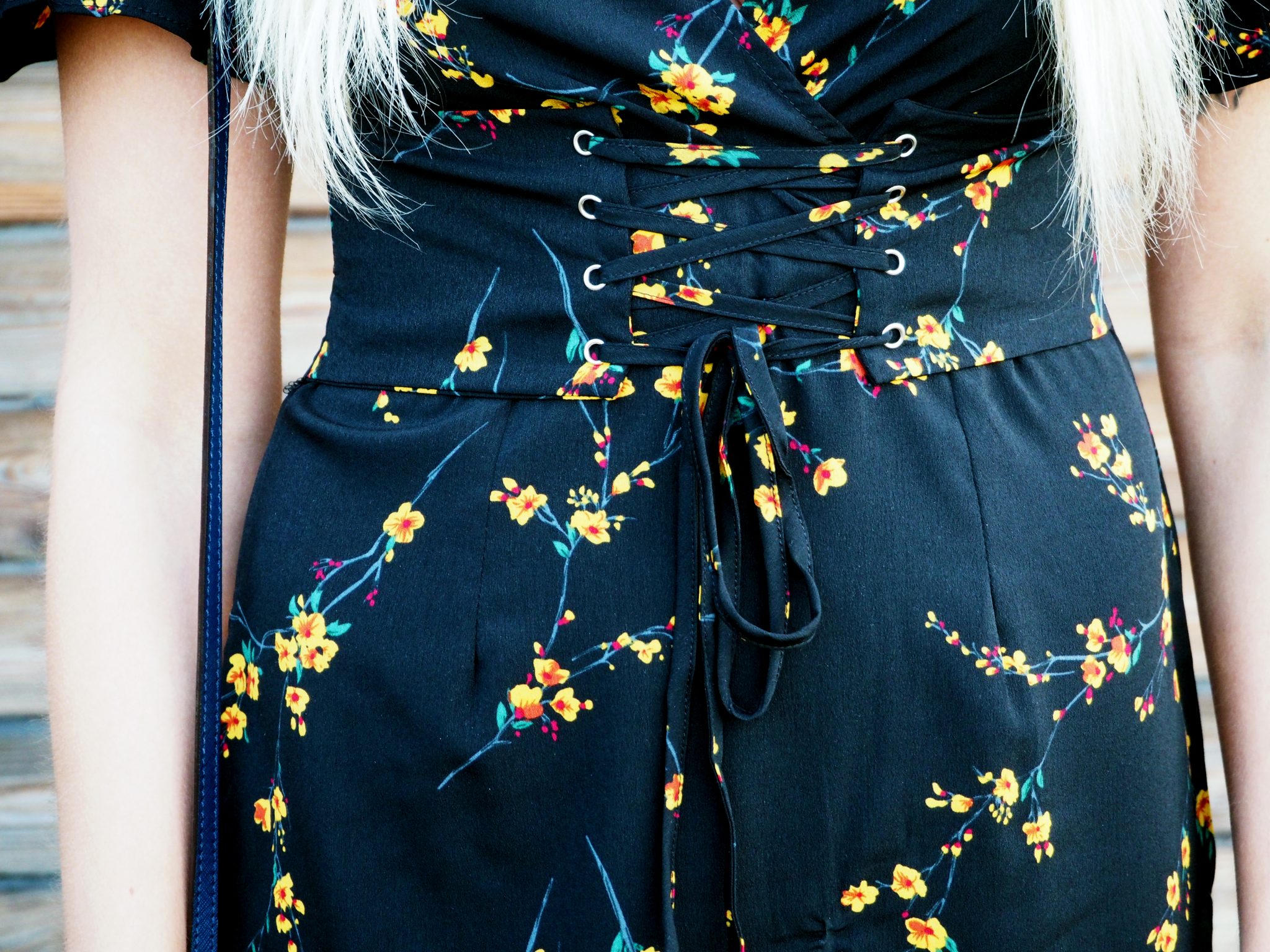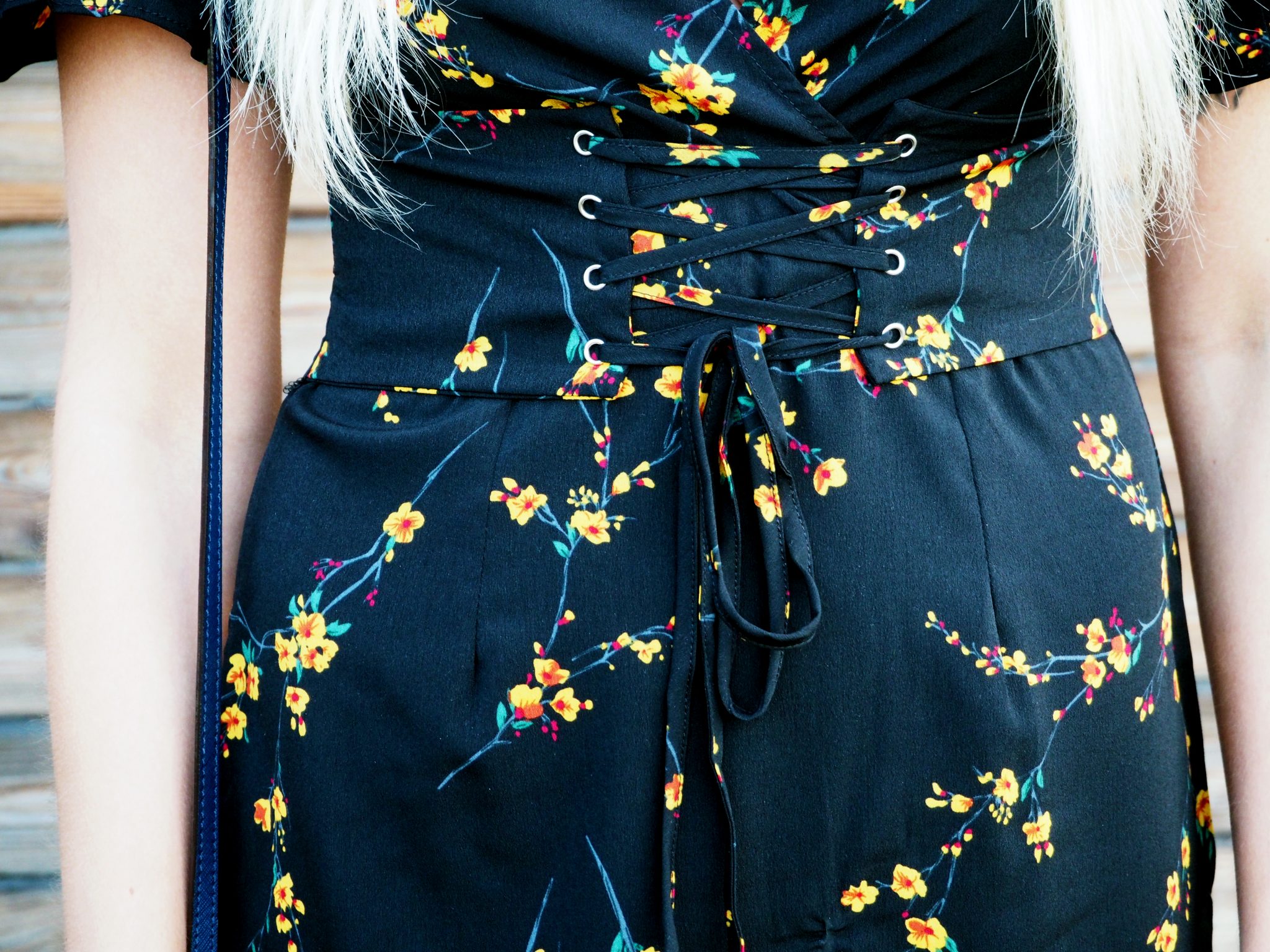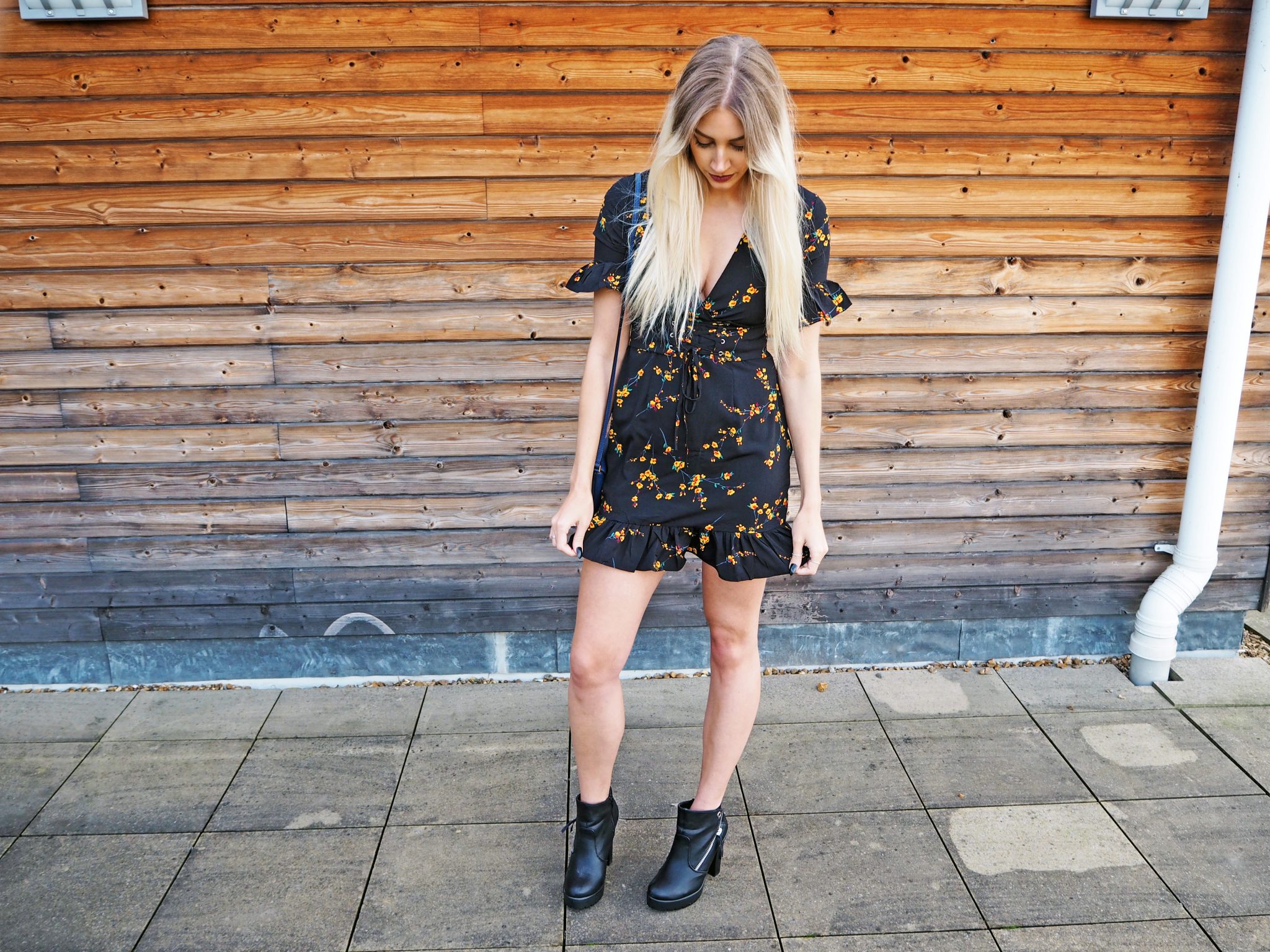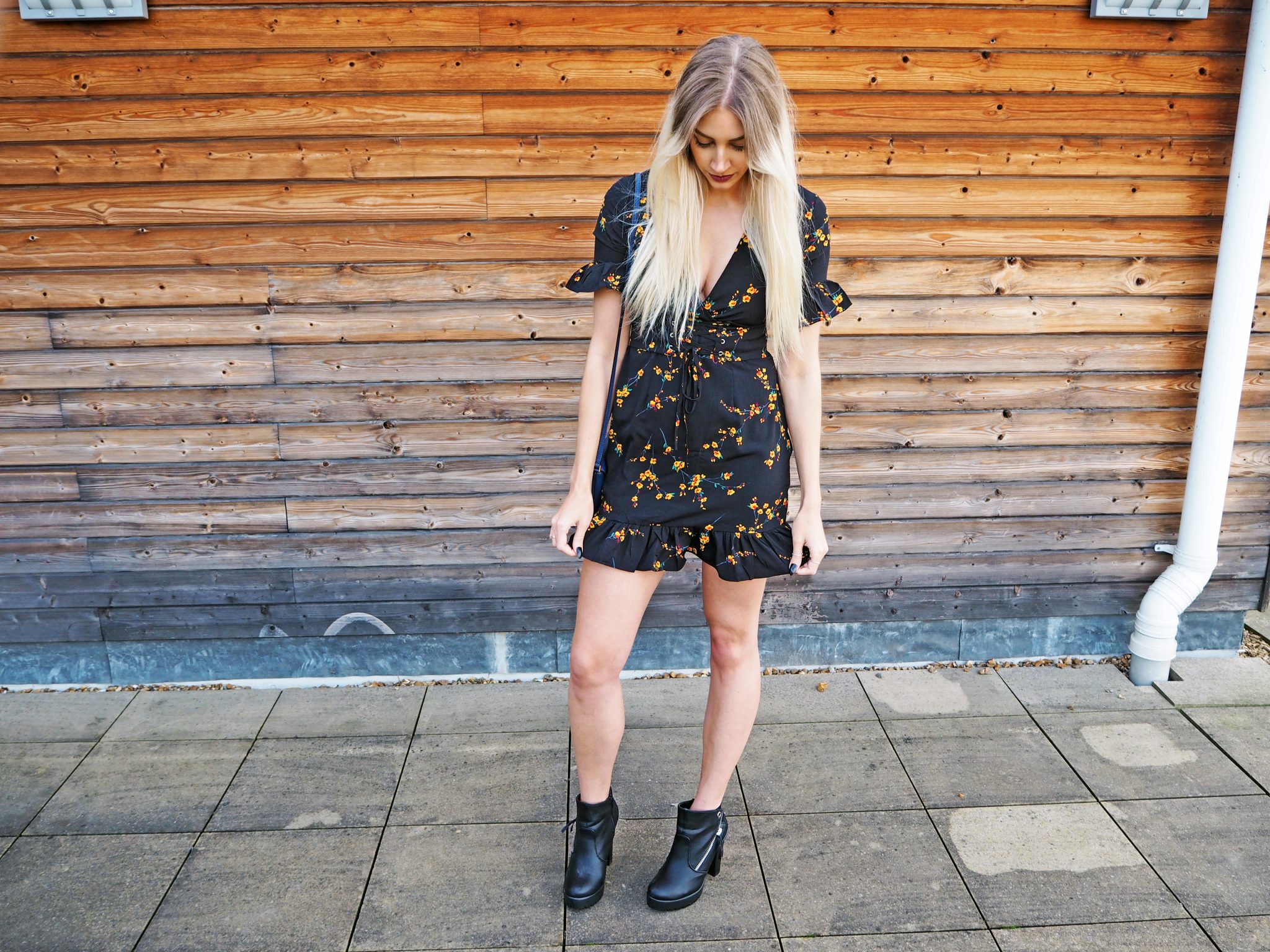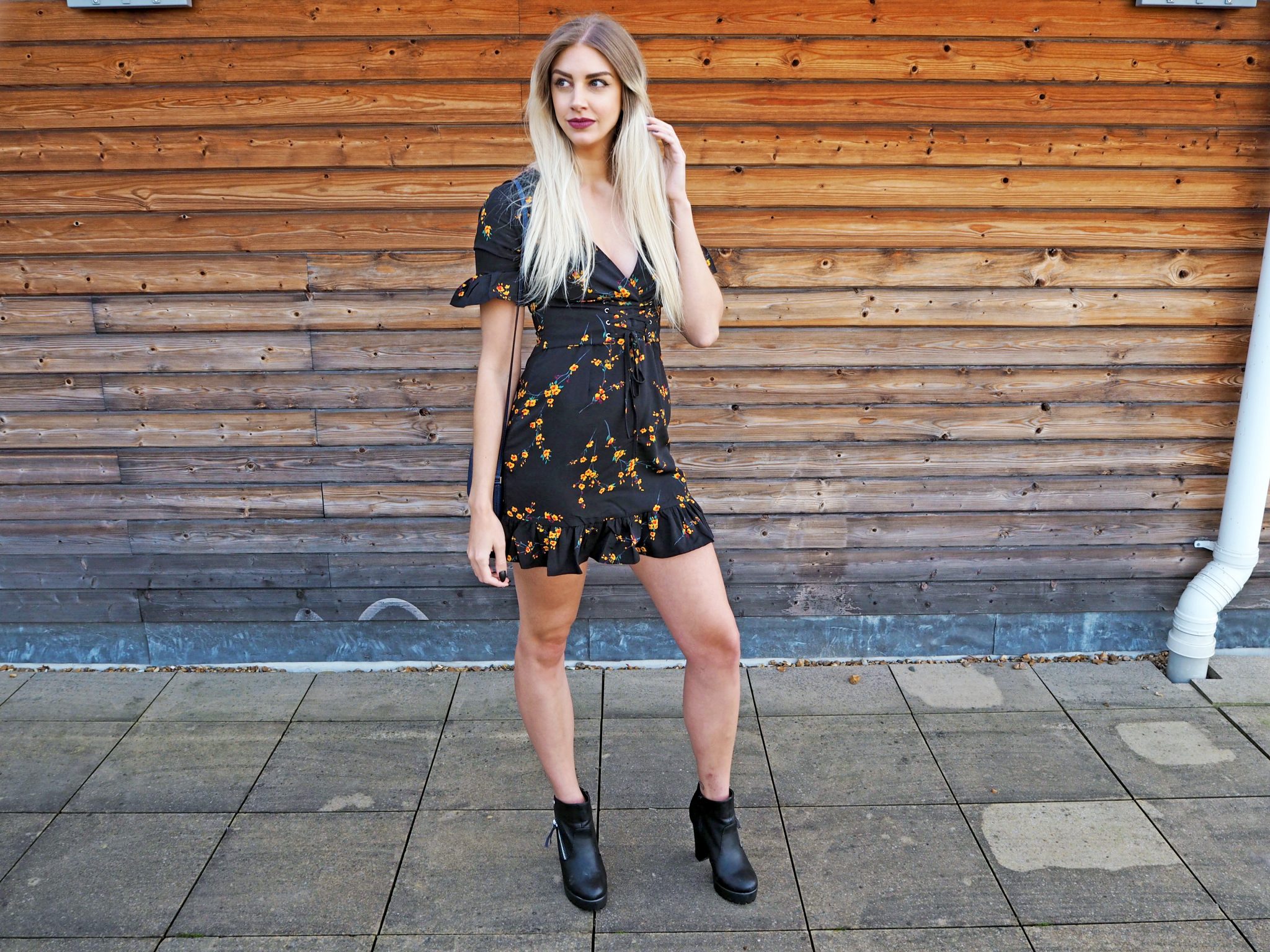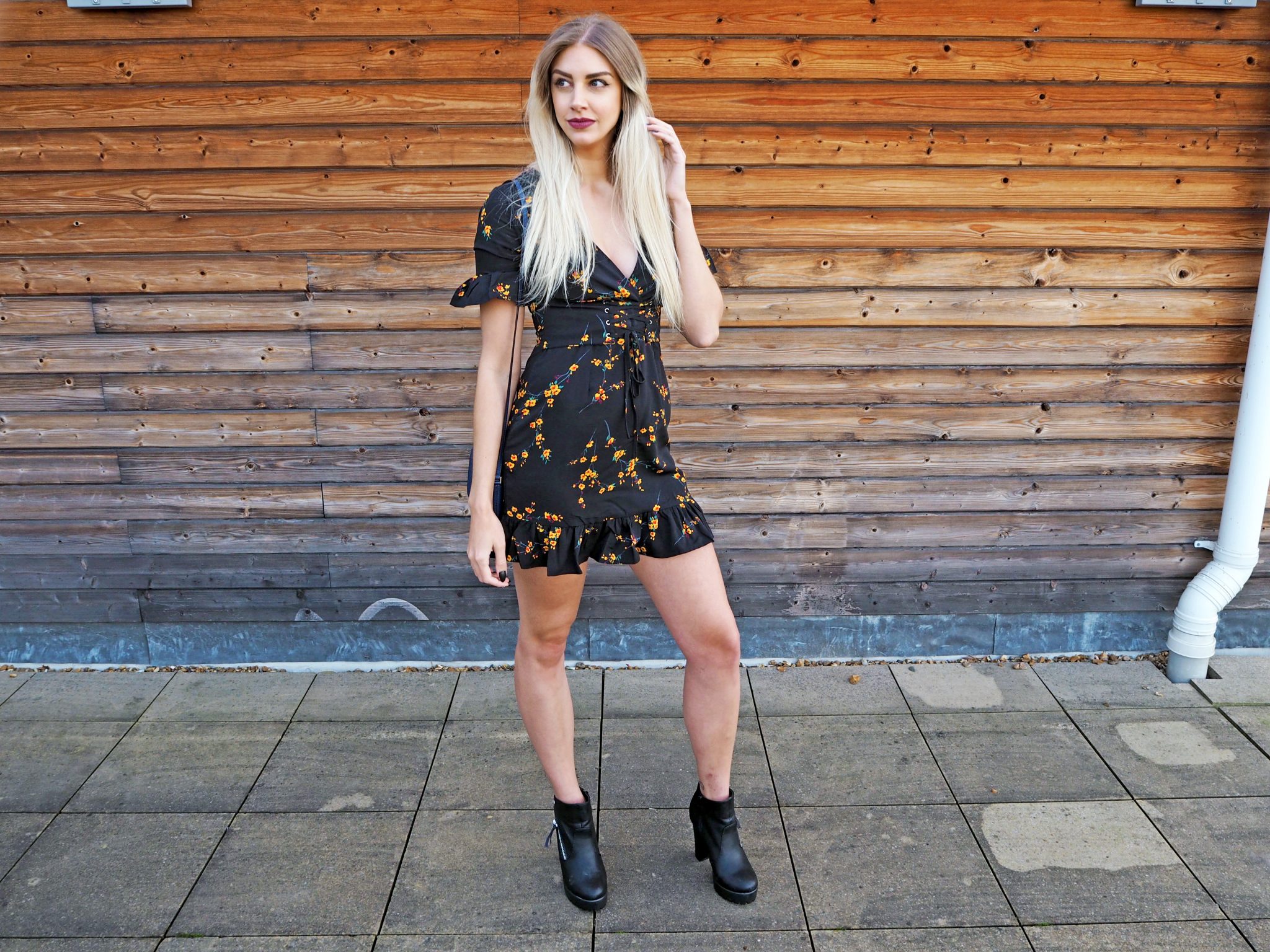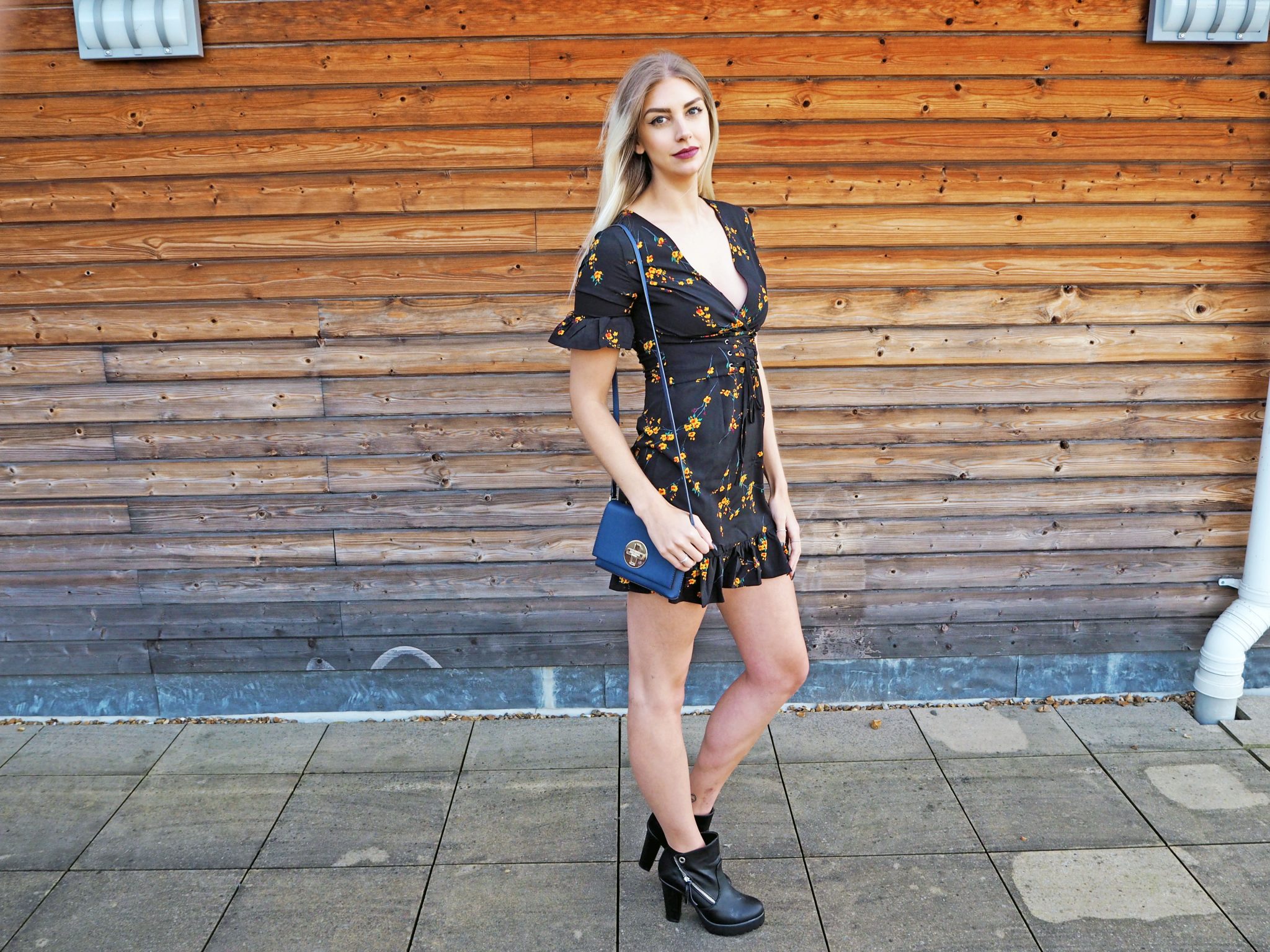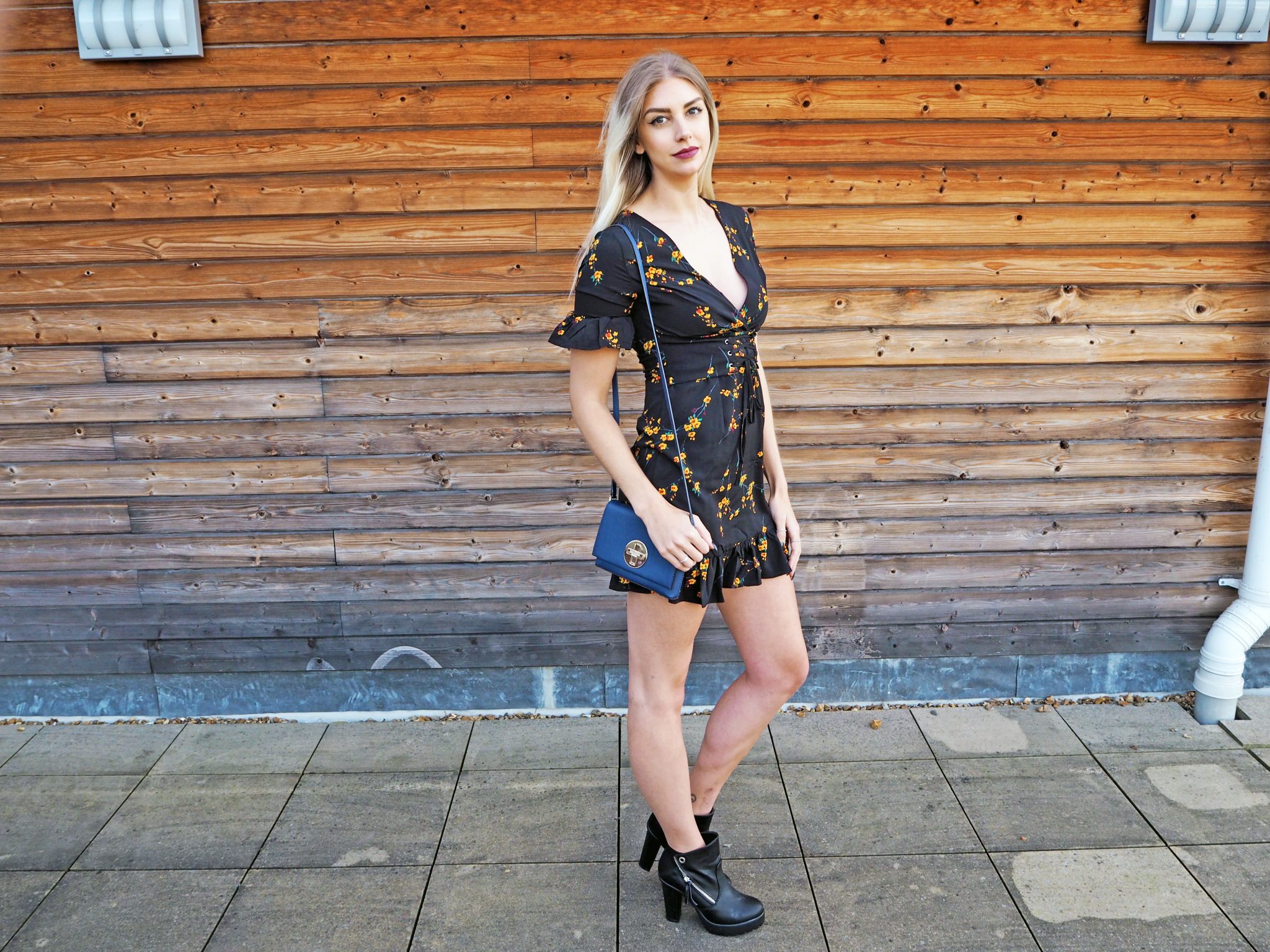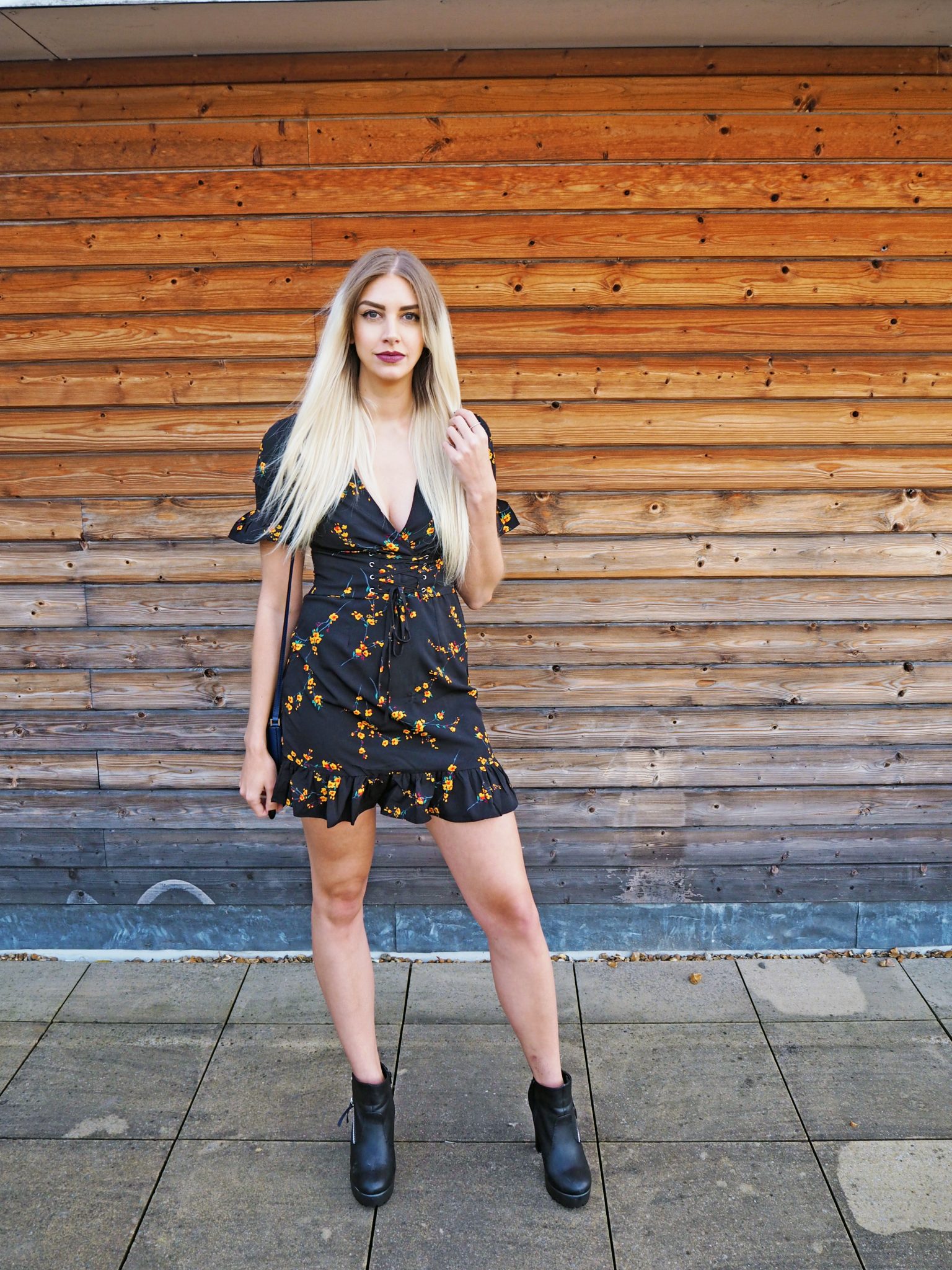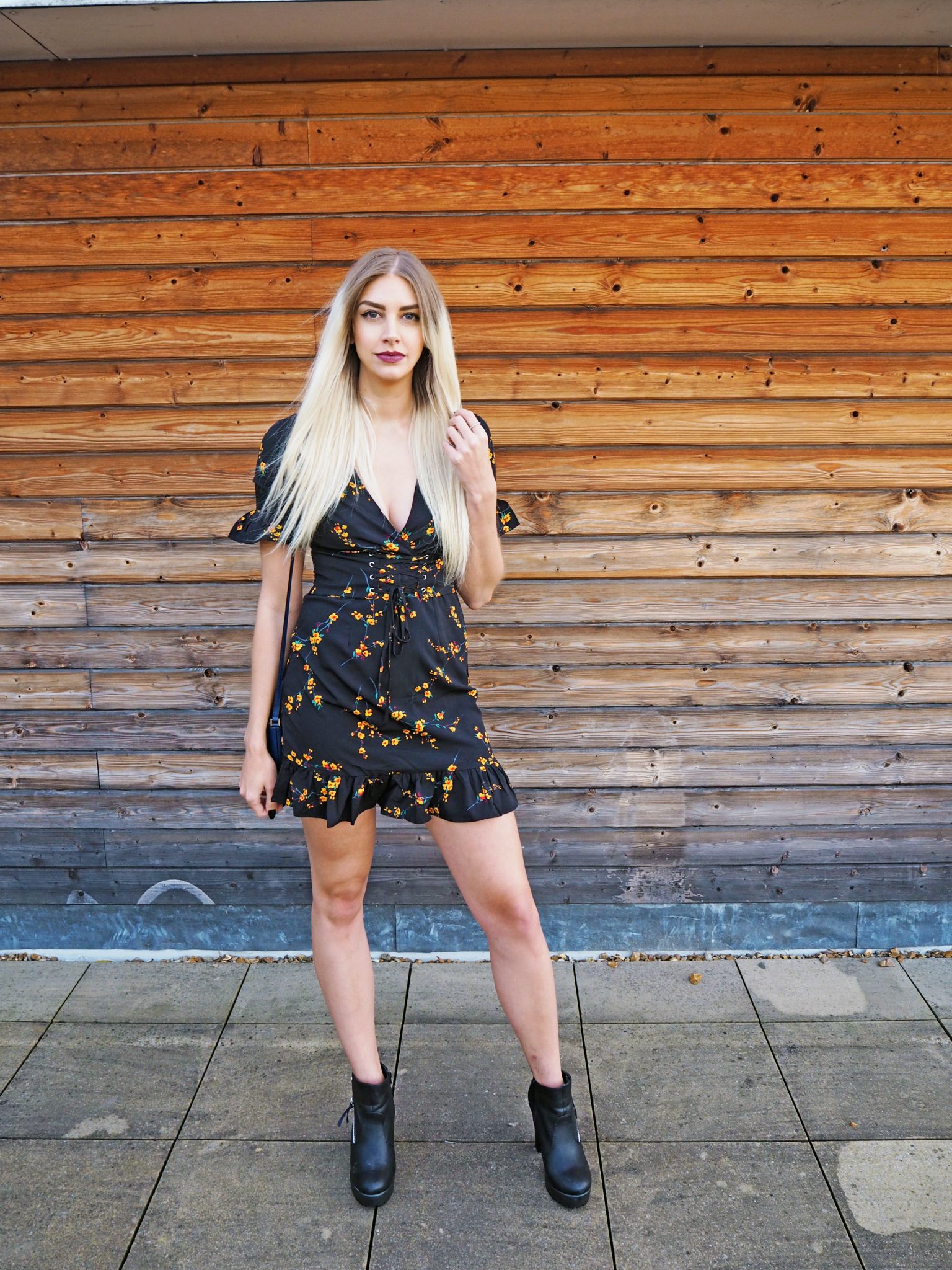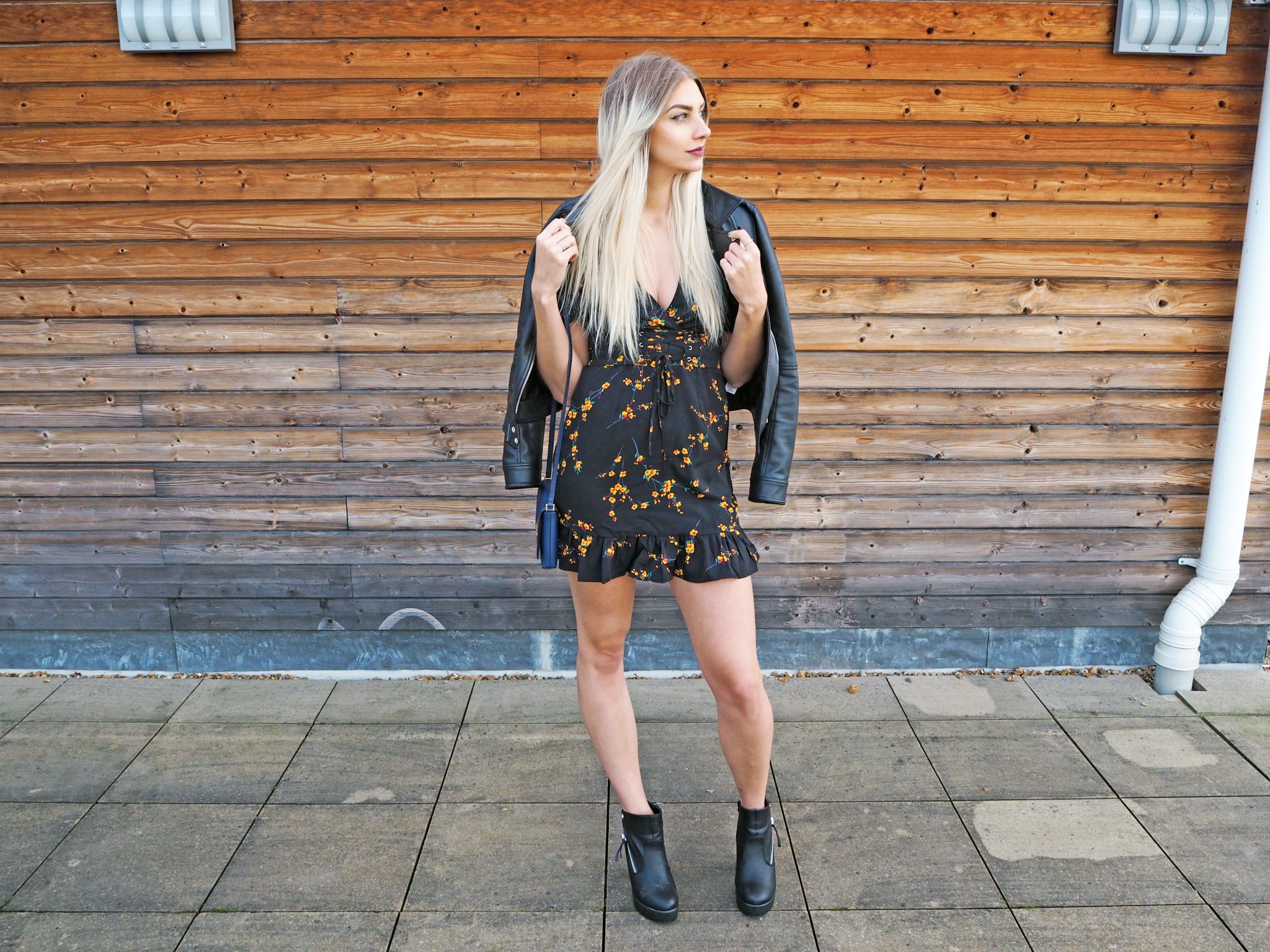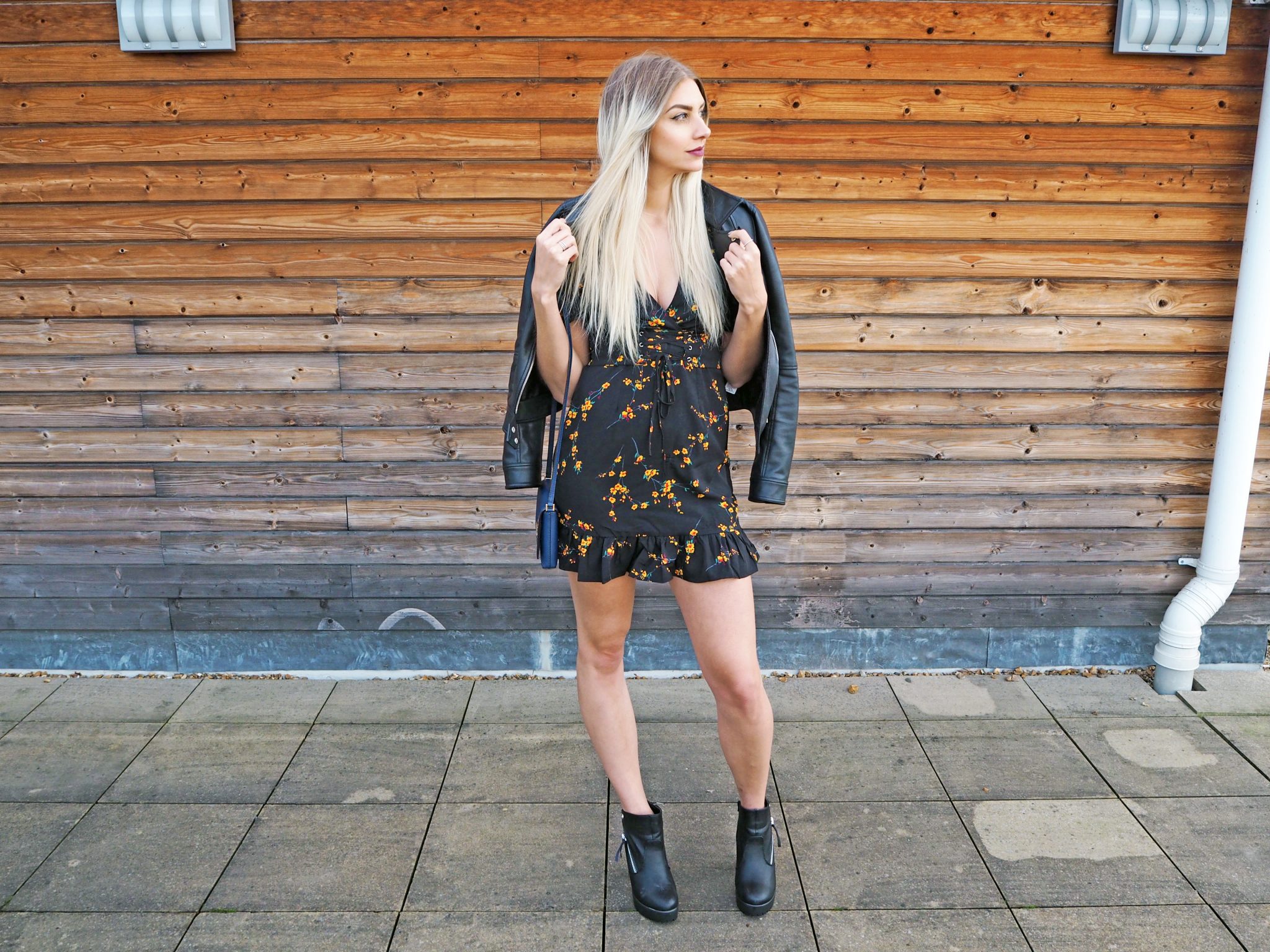 You may have seen my recent collaborations with Pretty Little Thing (if not, check out the biker dress here and the maxi dress here), where I have been sharing some of my fave dresses from the new collection with you guys, and showing you how I style them. This one is the final in the series – and as I had gone for a classy, elegant maxi dress, and a cool, edgy  biker dress, this time I went for something a little more floral and girly.
I wanted to choose three totally different dresses, as Pretty Little Thing have an epic dress range, so no matter what your style or the occasion, there is definitely something in there for you.
This dress is something a little different for me, as my usual style is definitely a bit more edgy, and I don't really own anything floral or frilly. Despite this, I adored this dress when I saw it – it's perfect if you are like me as the darker tone isn't too out there, and the corset style lace-up waist adds that bit of cool detail that I tend to look for in any piece of clothing I buy.
I also love contrasting styles, so for this floral, frilled dress, I added some platform biker style chunky boots and a leather jacket, which I think really works.
You can shop the Pretty Little Thing dress collection here.
LL x
*This post is in collaboration with Pretty Little Thing, and the dress was kindly sent to me in exchange for review. As ever, all opinions are my own.