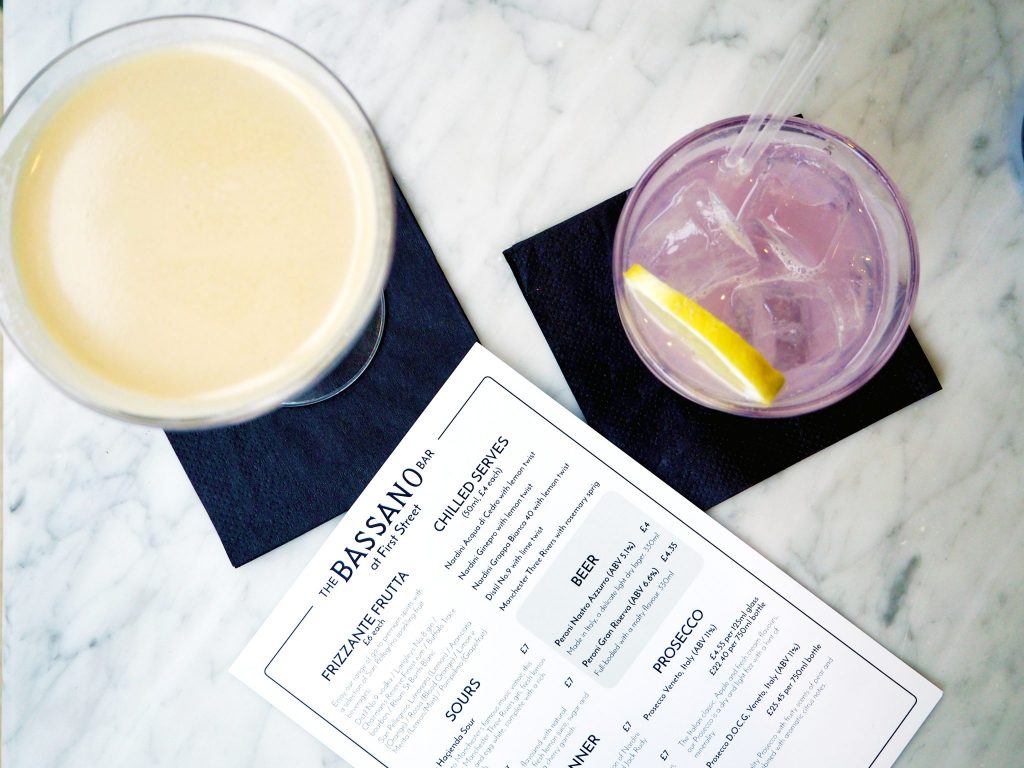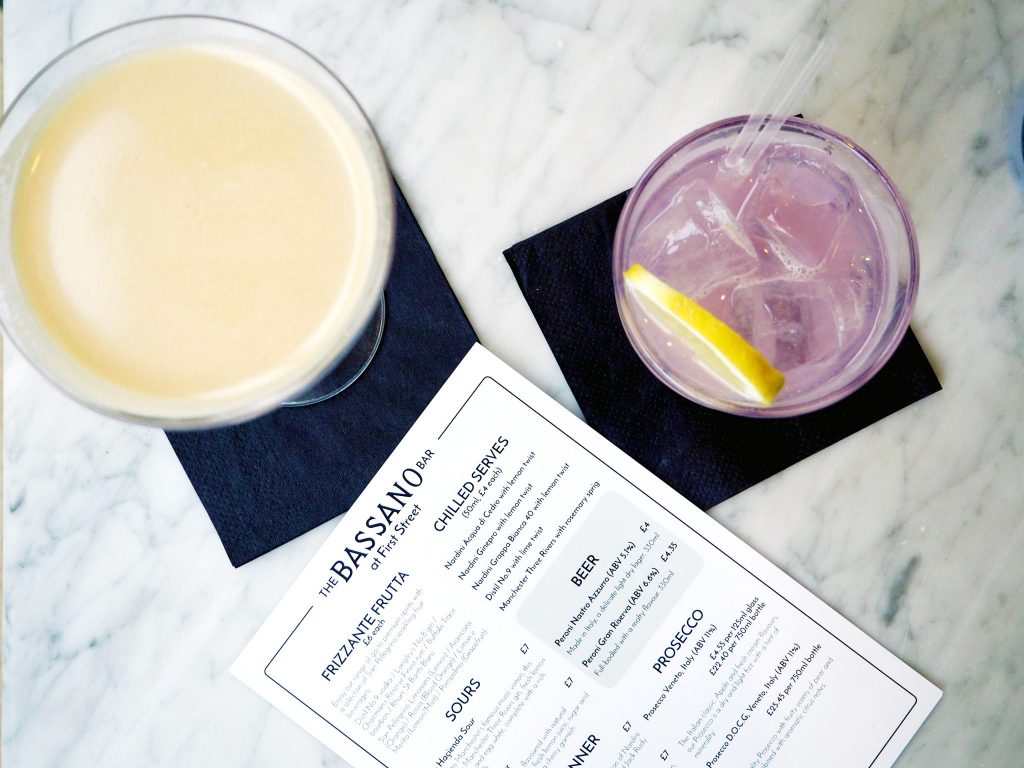 As soon as summer hits, the terraces, bars and beer gardens of the city are packed full of sun-seekers looking to catch some rays whilst enjoying a cold beverage with friends. I am always looking for new spots to try, so when I was invited to the launch of The Bassano Bar at First Street, I was excited to head down and sample some of the cocktails in the newly built terrace, which is actually part of the Pizza Express Restaurant.
One of the nations' favourite and most popular restaurant chains – Pizza Express, has teamed up with Bassano Events to bring this modern Italian Cocktail bar concept to Manchester.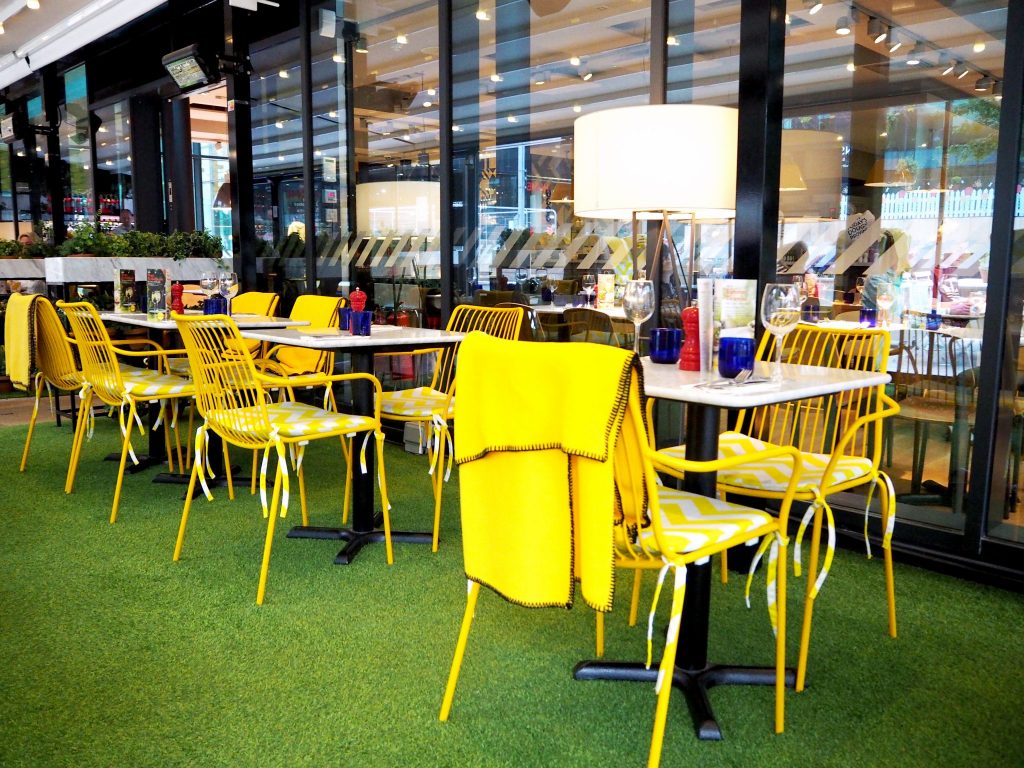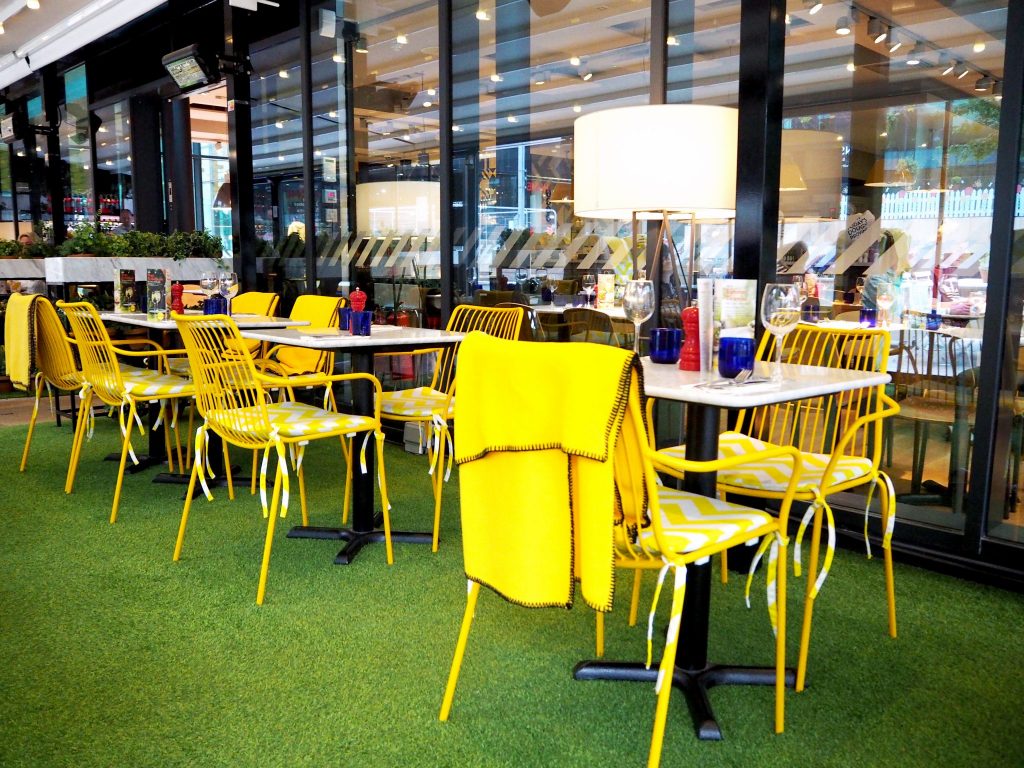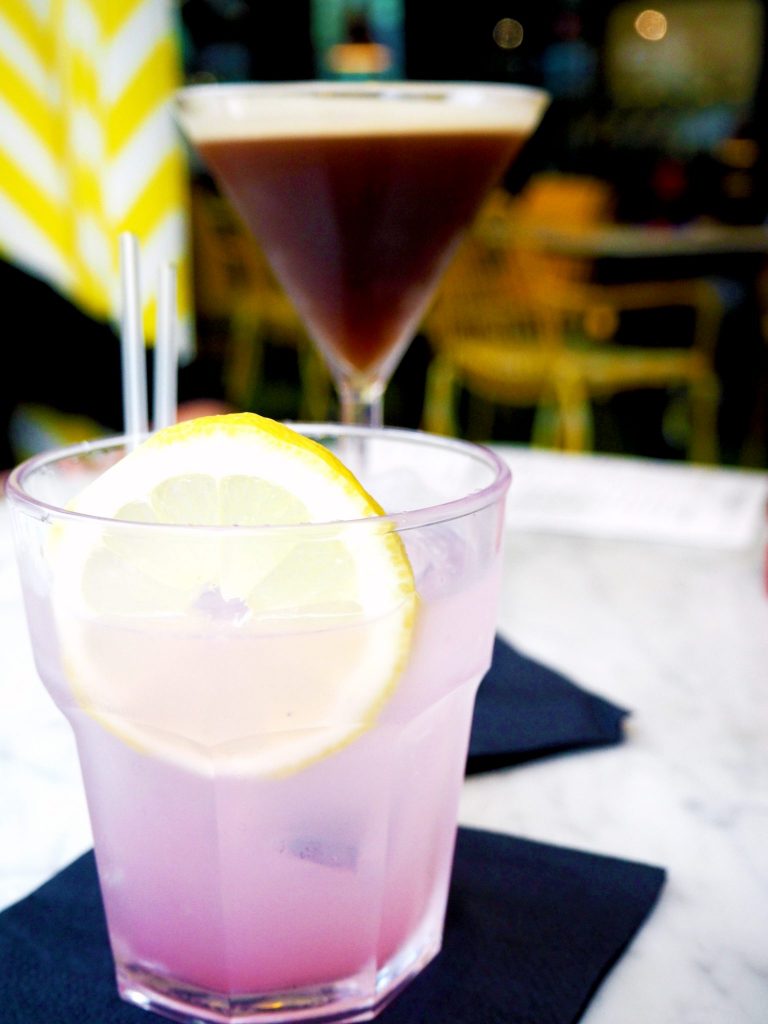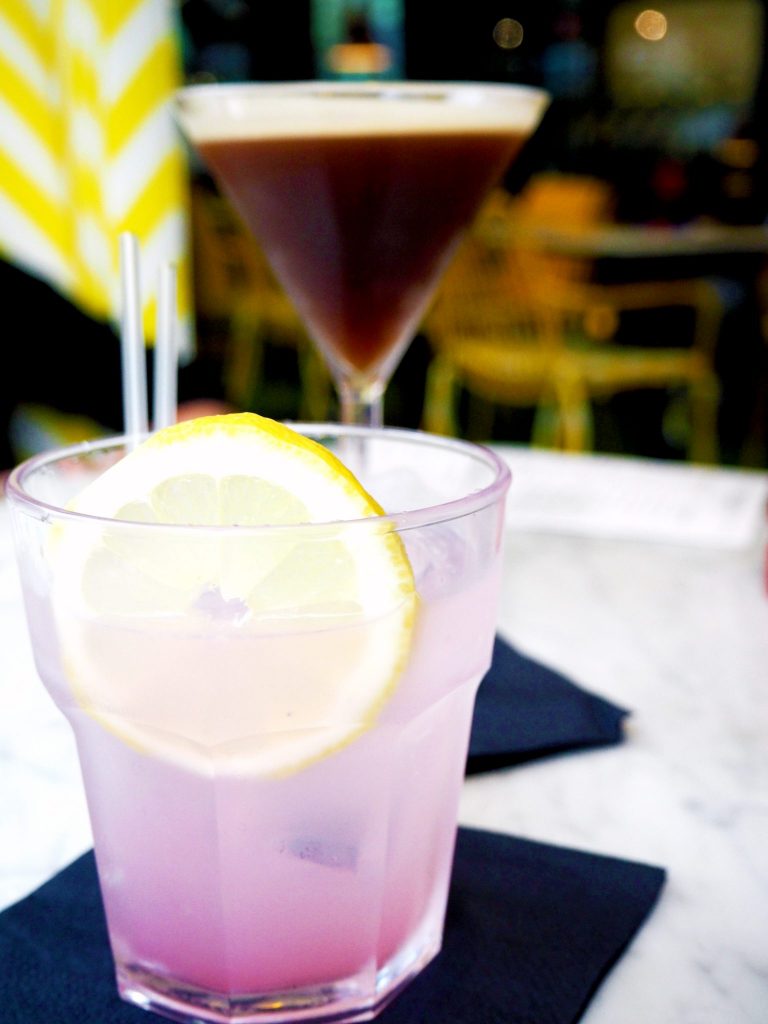 The bright and open venue has a very al-fresco, summery feel; with lots of bright colours and natural light. There is a mixture of both outdoor and indoor seating, but the best part is that the roof is retractable; so when Manchester does get some sun, the whole bar welcomes it's rays, and if (as Manchester does quite often) it does start to rain, the roof will close and the terrace is sheltered.
To kick off the cocktail sampling, I opted for the Hacienda Sour, and Jonathan got the Coretto Martini – both very different, both very delicious. Mine was a refreshing combination of Manchester Three Rivers gin, fresh lemon juice, sugar and egg white, and Jonathan's a smooth Bassano twist on the classic espresso martini, with Nardini Grappa Bianca 40, Caffé Borghetti, espresso and sugar syrup.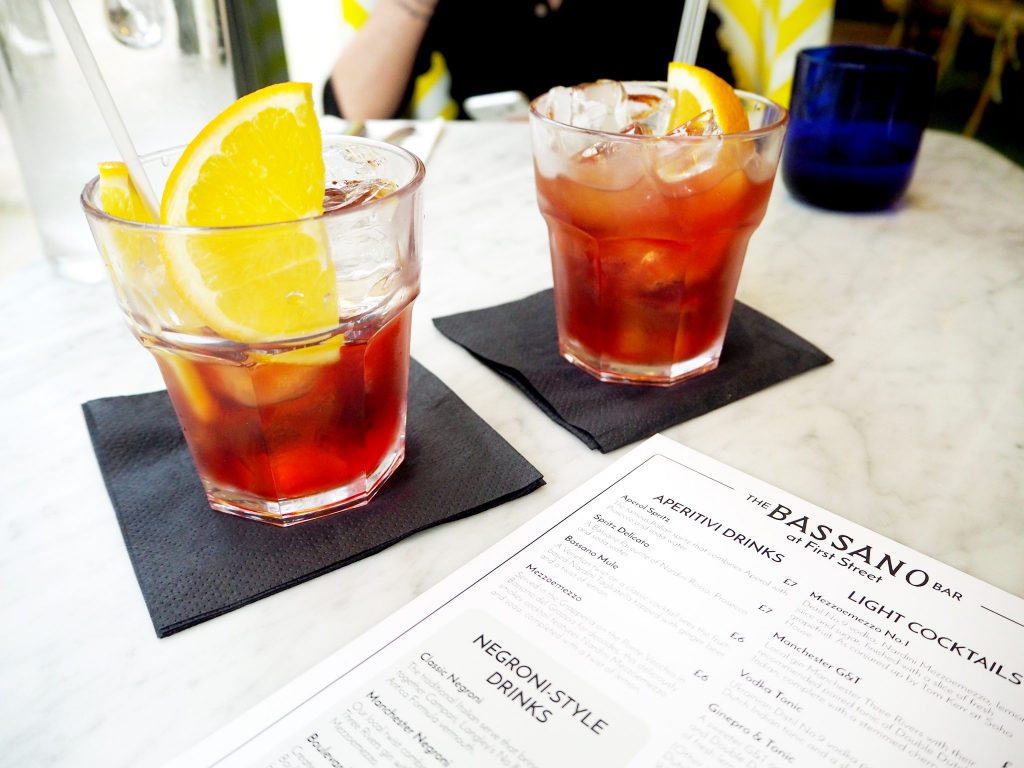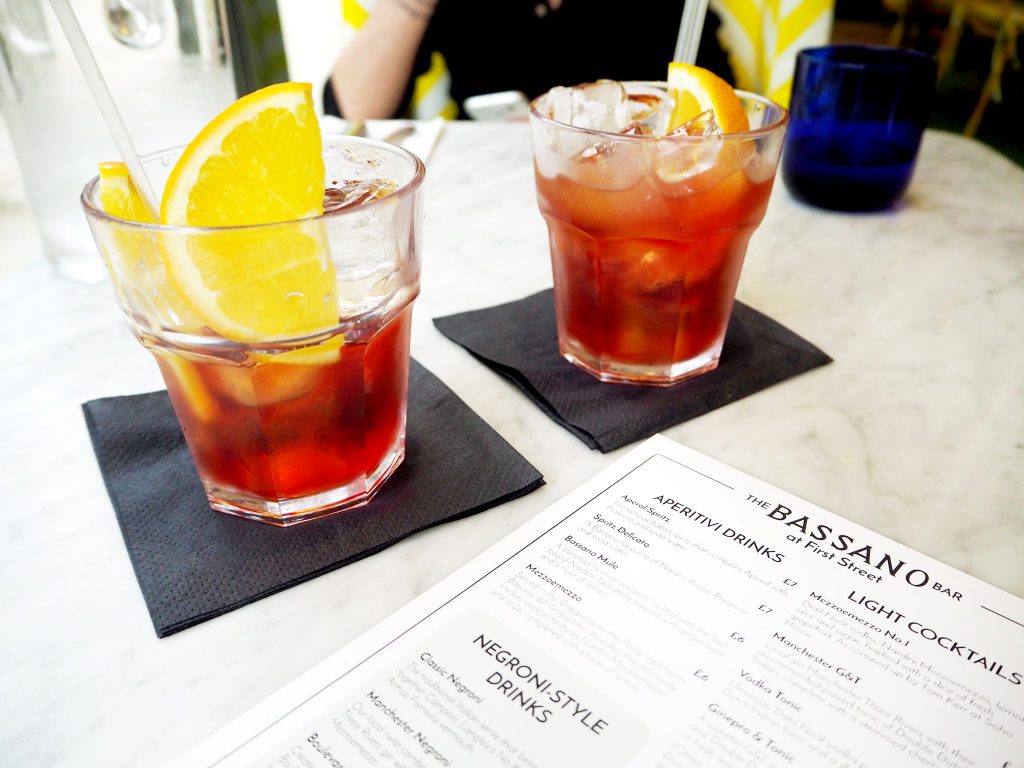 Sticking with the Manchester theme, I then moved onto the Manchester Negroni; again created using the Manchester Three Rivers gin with Campari and Nardini Mezzoemezzo. Jonathan had a Smoked on the Bridge, a combination of Nardini Amaro, Nardini Bitter, Antica Formula and a splash of Ardbeg 10 year, complete with a twist of orange. These were both very smooth, short cocktails with a richer flavour and make for the perfect after dinner drink.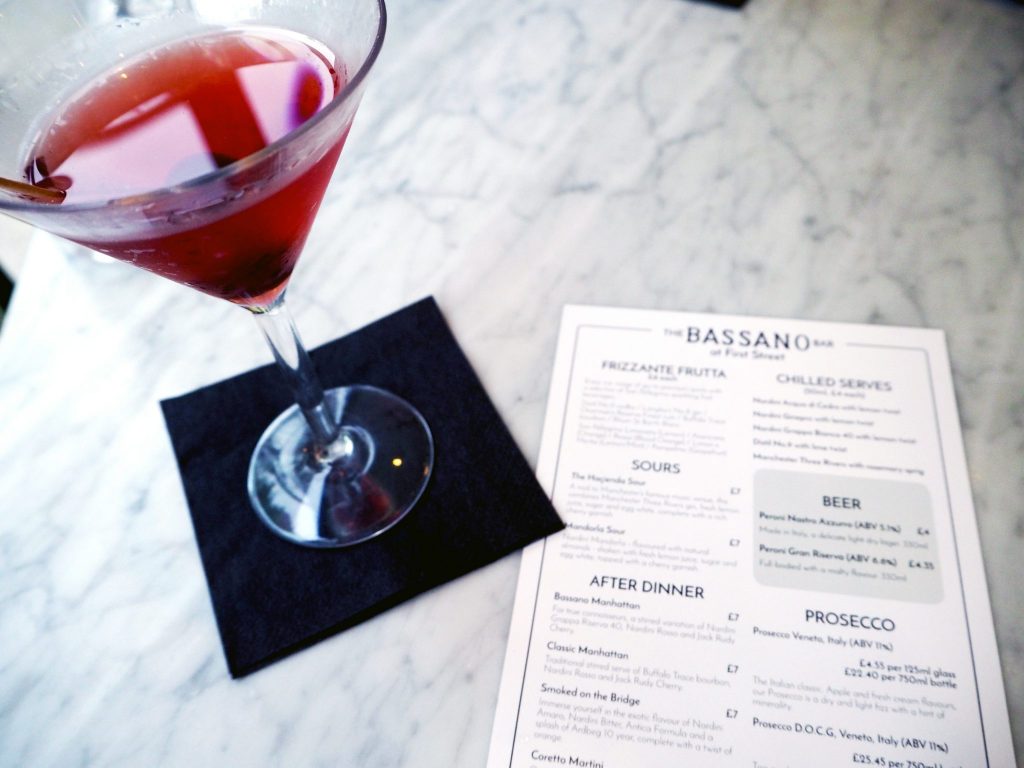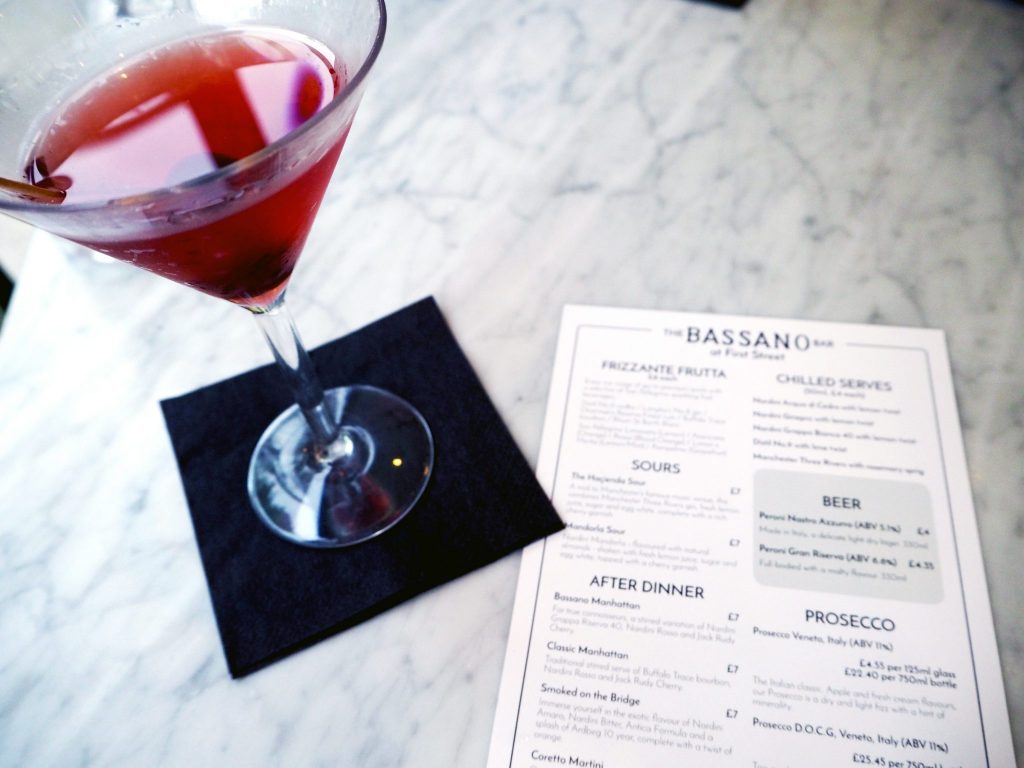 After chatting to Dave – owner of Bassano Events and runner of Drinks Enthusiast, for our last cocktail we each told him some of our favourite cocktails and flavours, and let him make us something he thought we would love, based on our recommendations, and we were to try and guess from the menu what it was. Dave presented me with a short and strong, yet fruity cocktail, which was the Bassano Manhattan (I actually guessed at Classic Manhattan – so close!) This was possibly my favourite of the evening, very elegant but full of flavour and a bit of kick – delicious.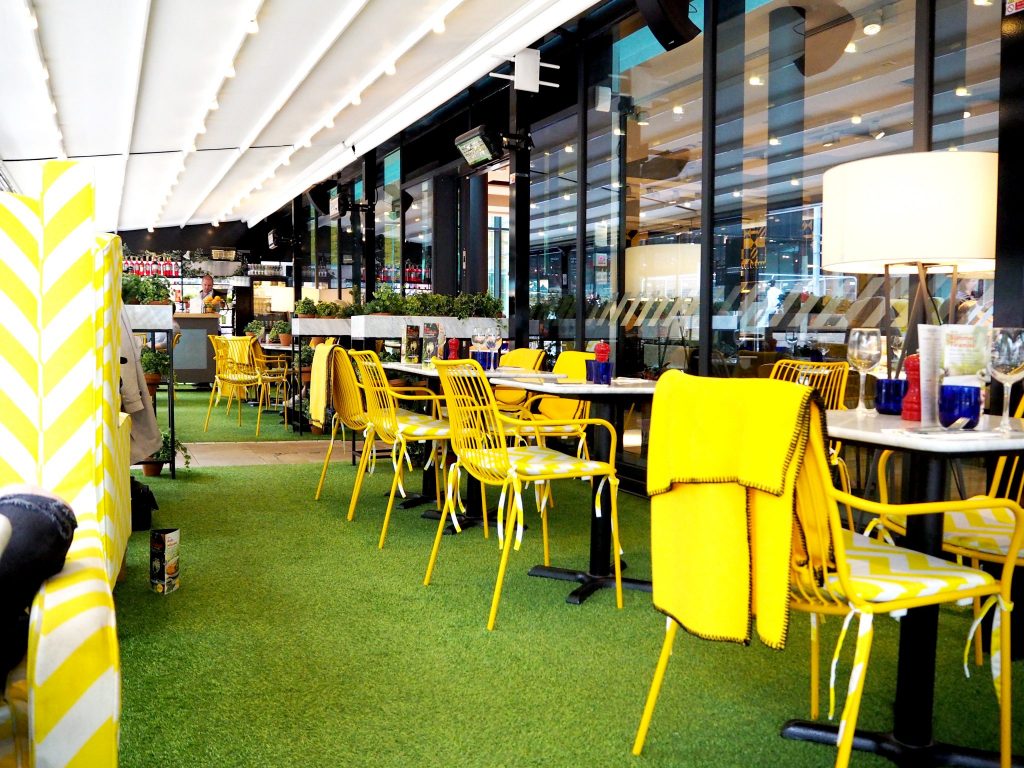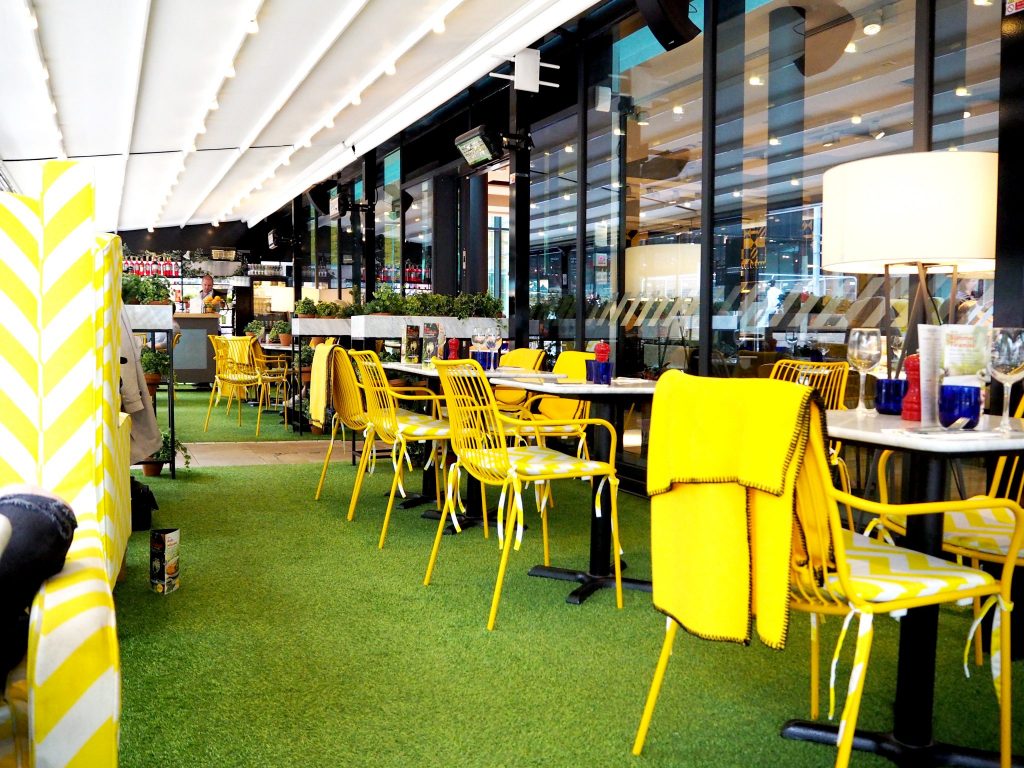 Dave actually brought over some Grappa for us to try, and told us all about it which was really interesting as I have seen and heard about Grappa quite a lot, but did't know exactly what it was. It is featured in quite a lot of the cocktails at Bassano Bar too so it was great to learn about it from someone who has been creating cocktails with it and knows about the history as well as the flavour profile.
Bassano Bar was a total winner for us – the drinks were all delicious, staff were super helpful and friendly as well as Dave taking the time to sit with us and talk us through the concept and how Bassano Bar came about, the atmosphere and design is perfect for after work or weekend drinks, and the perfect location to get a bite to eat too! We both left after having a great experience and planning our next trip back, to sit outside and enjoy the terrace with a cocktail in hand.
You can check out the website and menu for Bassano Bar here.
LL x