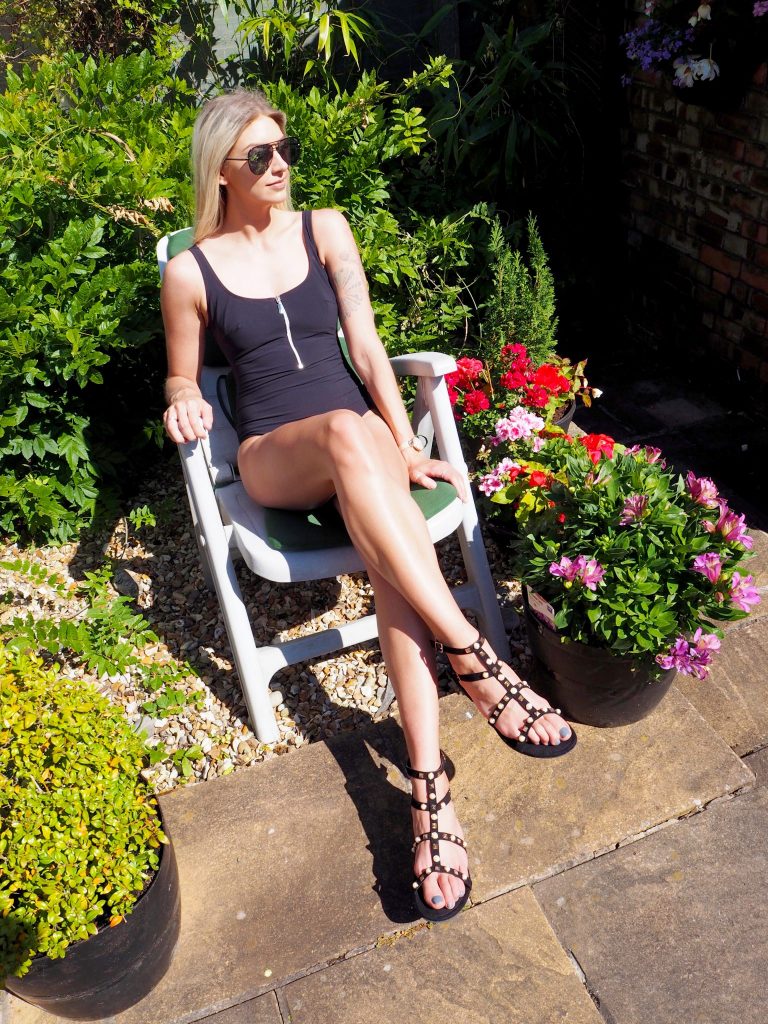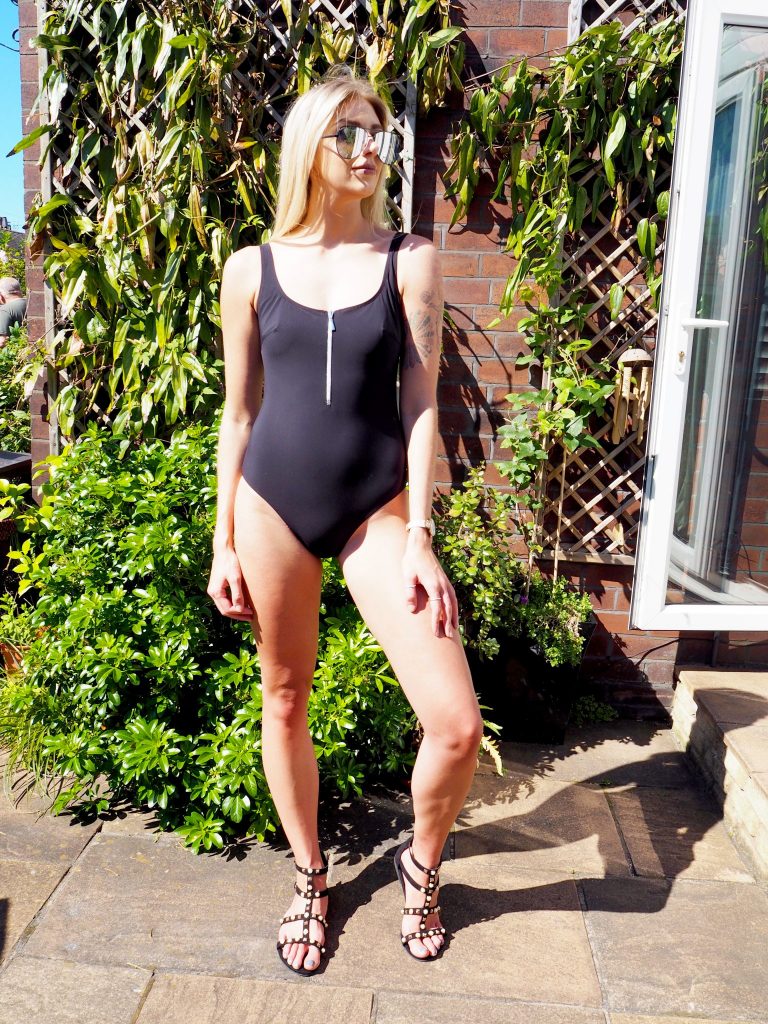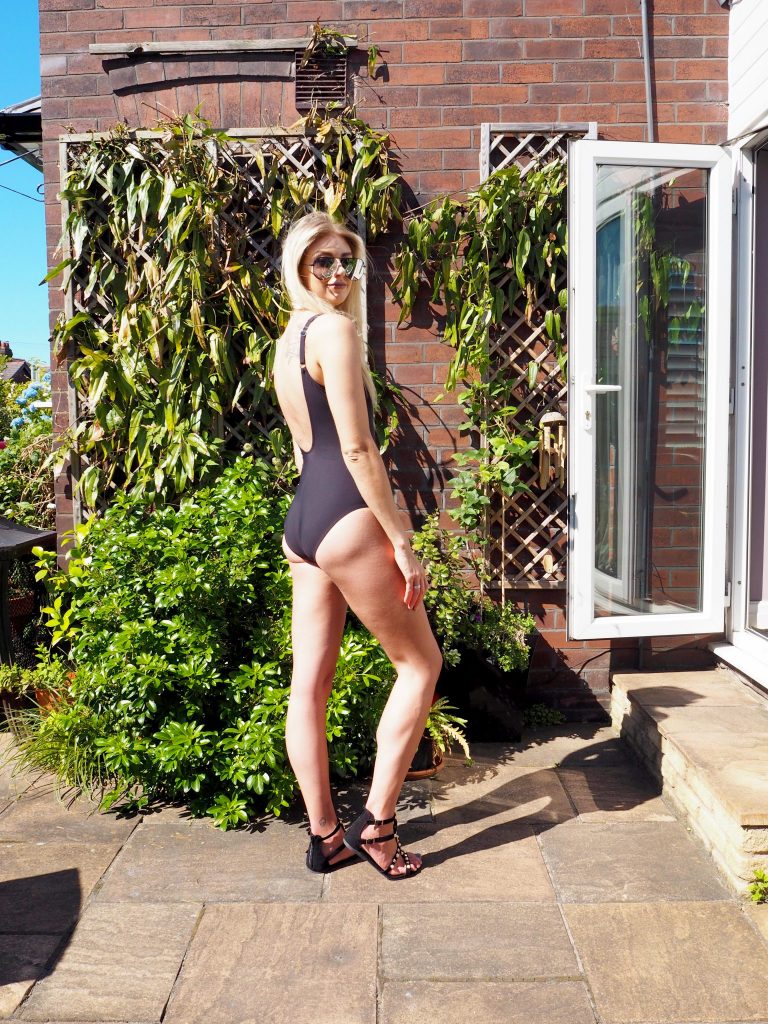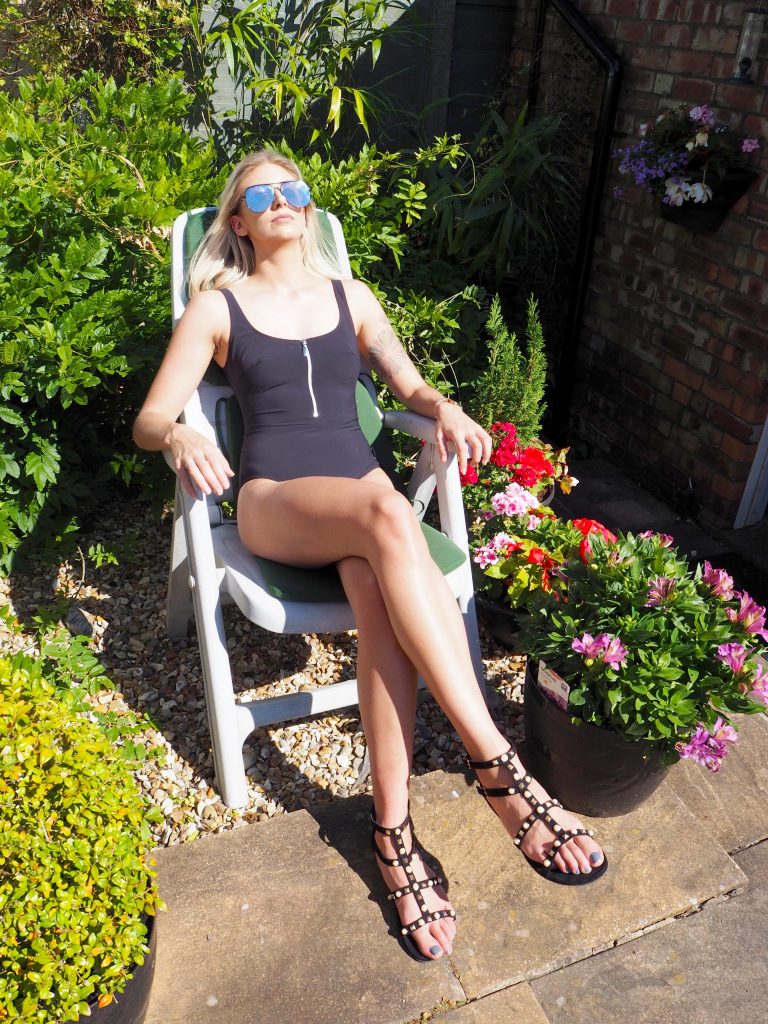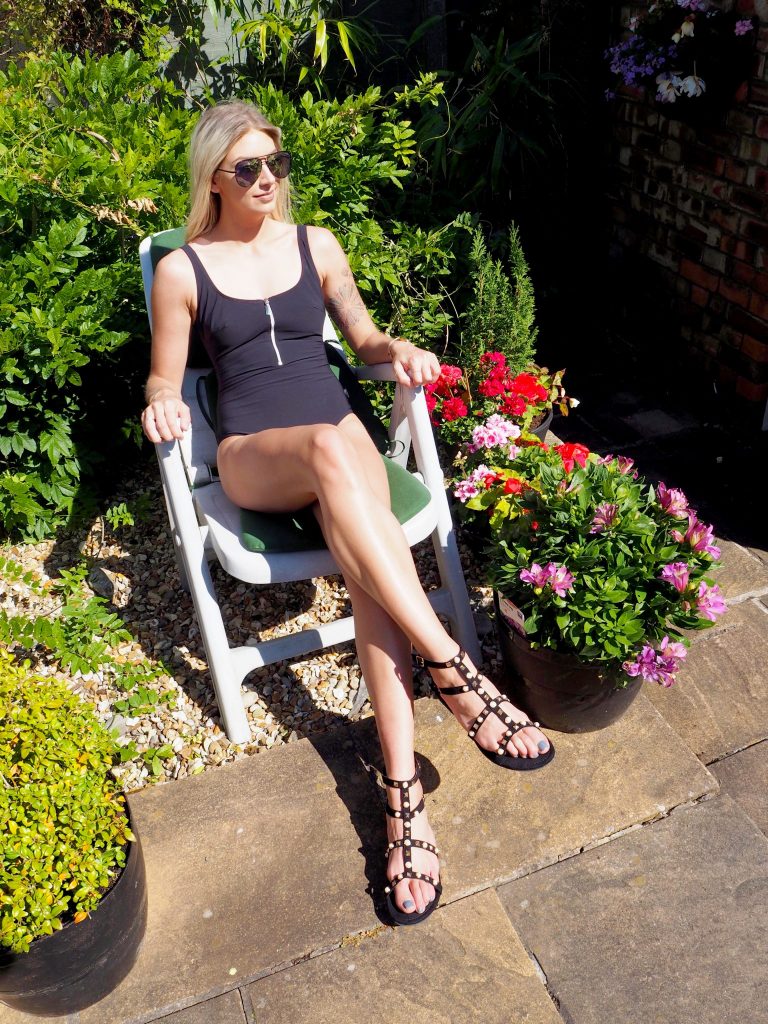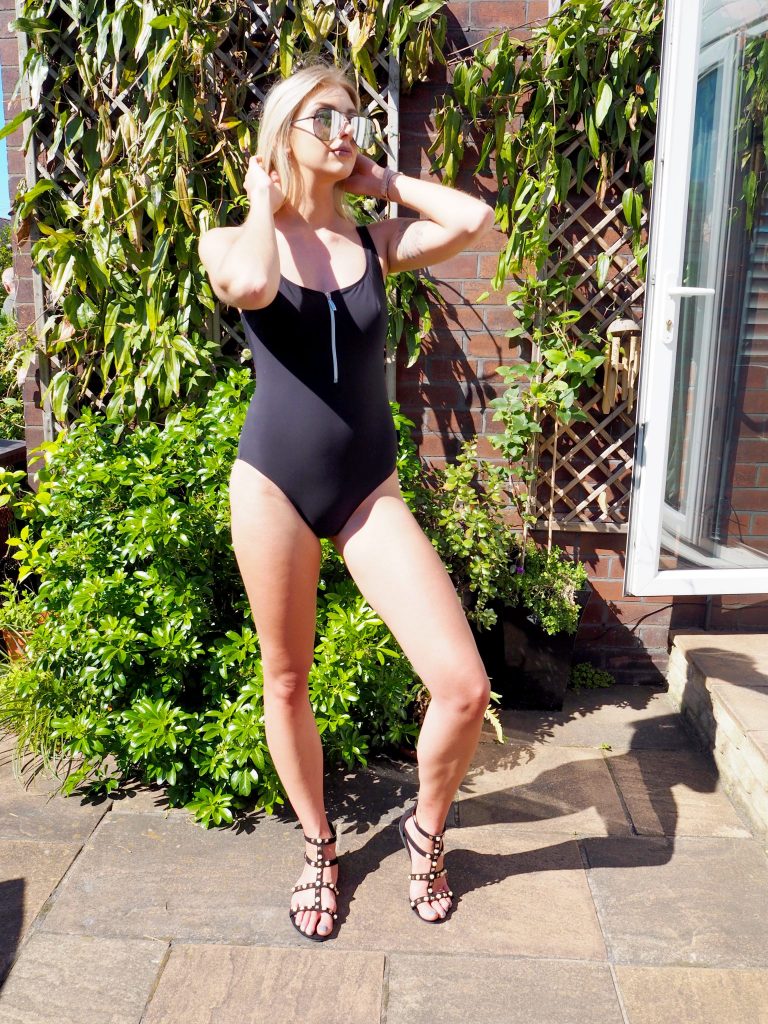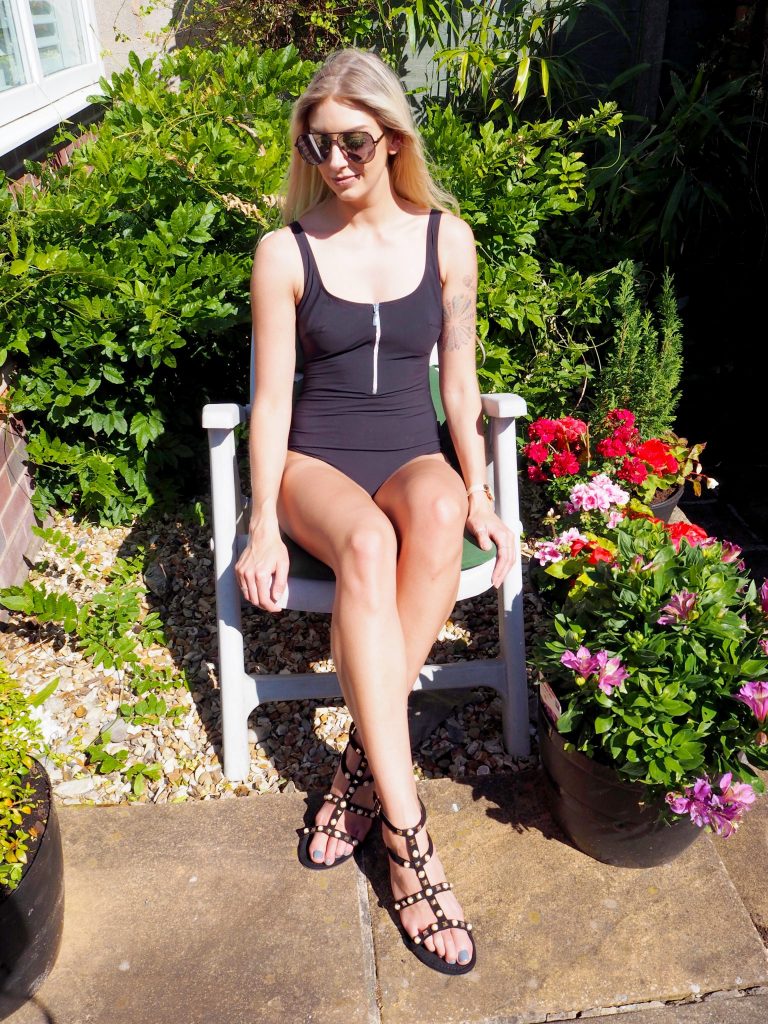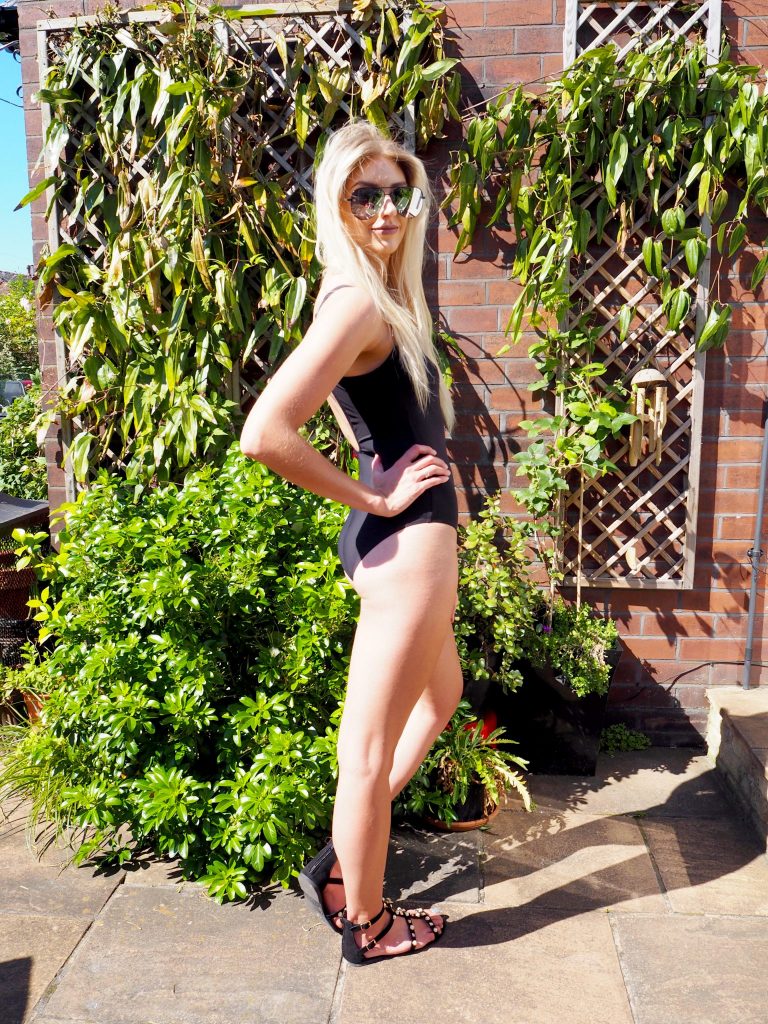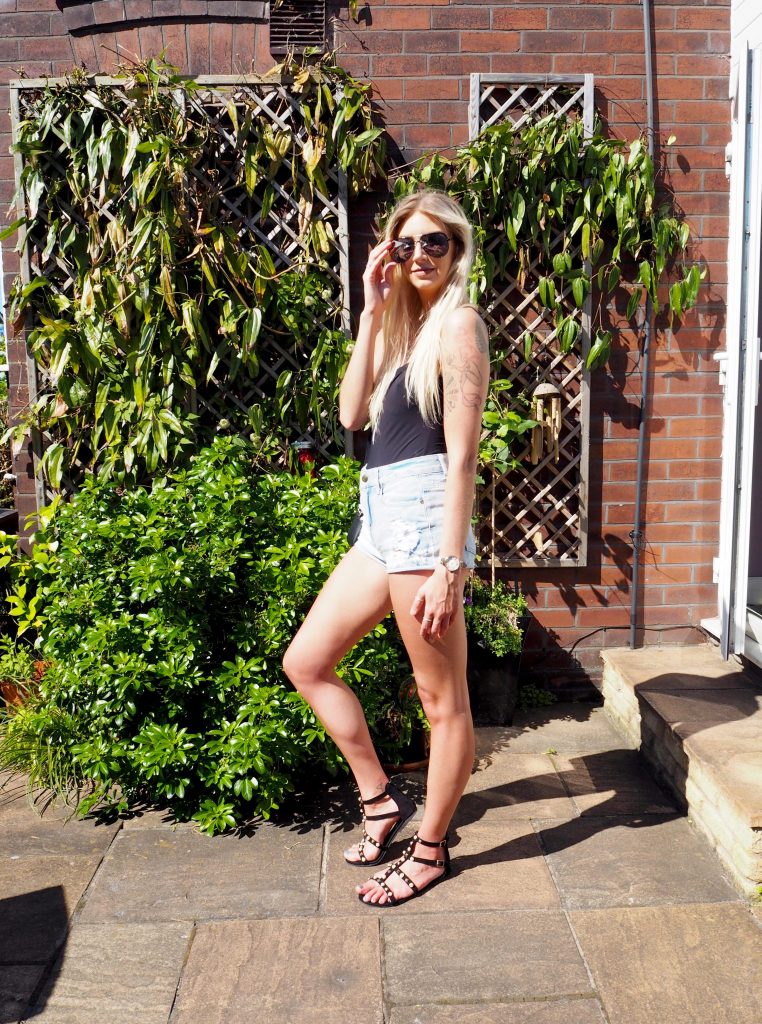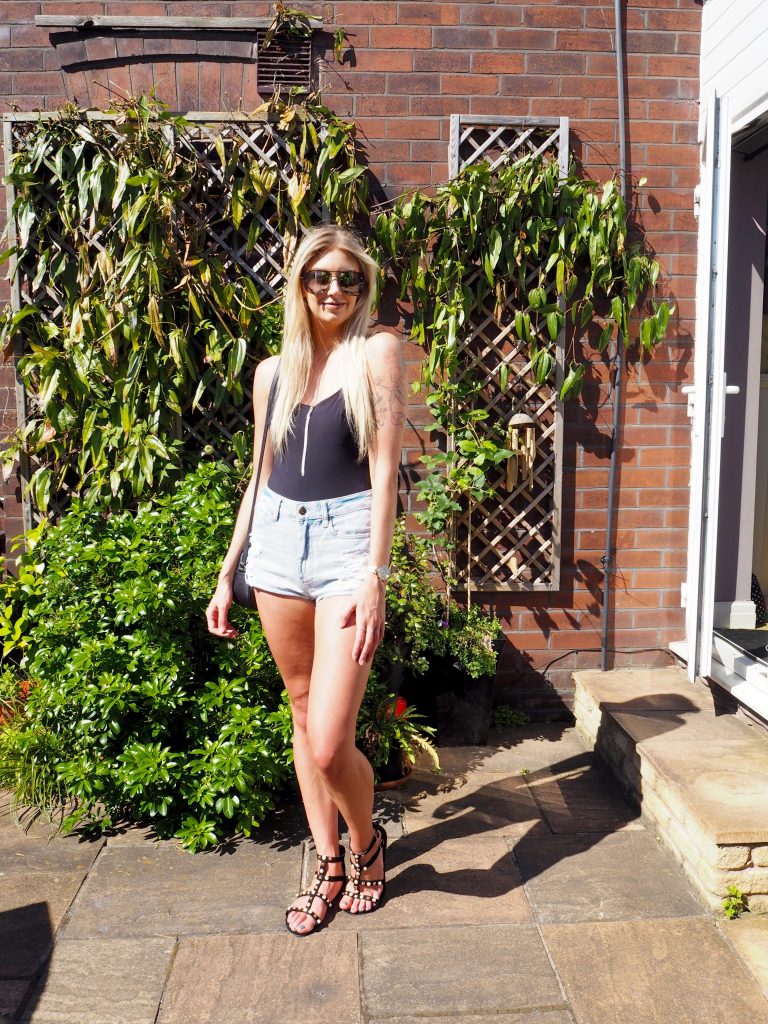 This year I have definitely focussed my attention on my dwindling swimwear wardrobe, and it is definitely now better than ever. I used to really struggle to find cute swimsuits and bikinis that look great, fit well, suited my budget and flatter my body shape, however fashion seems to have really crossed over into beachwear and swimwear this year, and I now have a well-stocked swimwear selection filled with a variety of styles and designs; all fitting me perfectly.
You might have seen my last post featuring one of the two beautiful swimsuits that UK Swimwear kindly sent to me; and this is the second from the package. I selected two that would work perfectly as swimsuits as well as styled under jeans or shorts as a cute bodysuit too.
I love the simplicity of this one – the fit is just perfect and the shape is really flattering, and the low back and zip detail to the front just add that little bit extra. This one is definitely a staple for me – it's so easy to throw on but still looks very chic and classy.
Anita Rosa Faia Sea Gym Elouise Swimsuit – £52.95
You can check out the UK Swimwear website and shop the rest of the selection here.
LL x
*This swimsuit was very kindly sent to me by UK Swimwear – as ever, all opinions are my own.