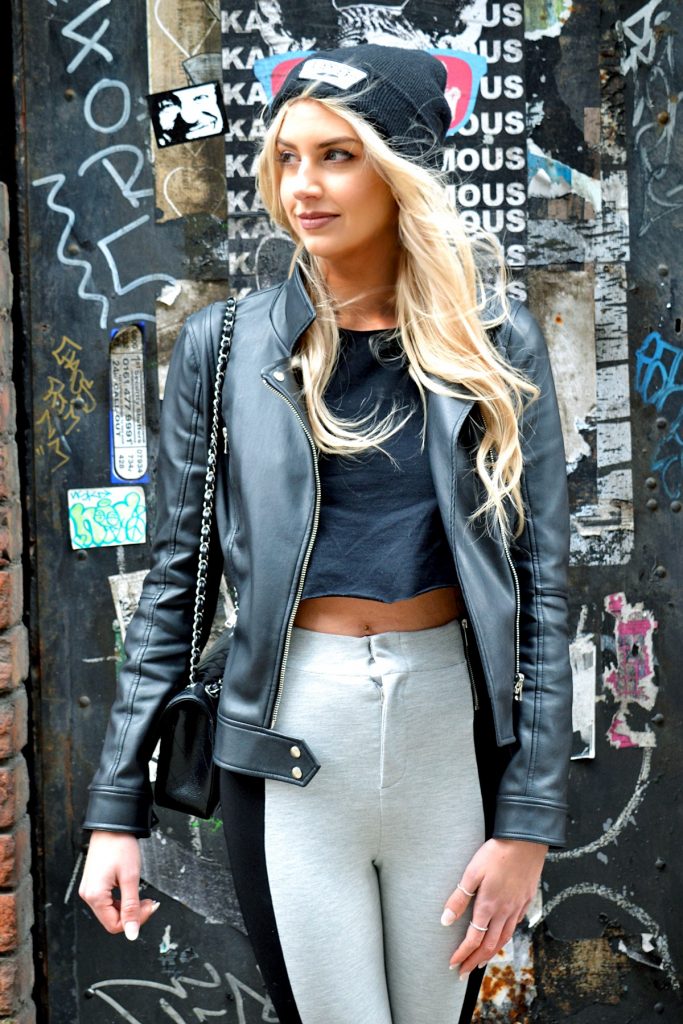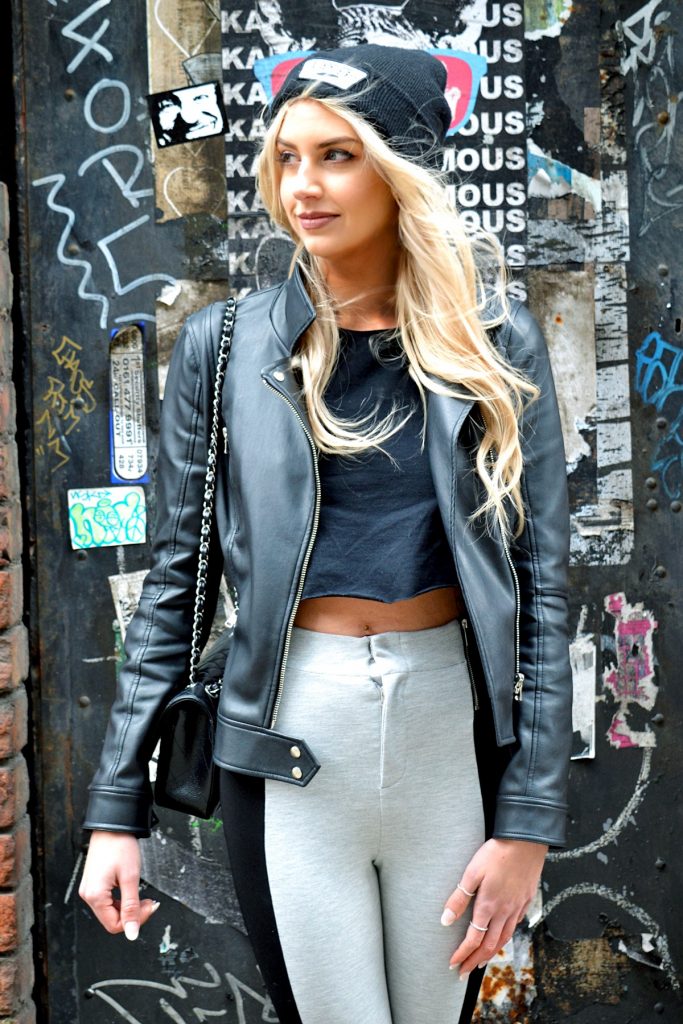 I recently worked with the lovely team at STYLEetc. Magazine to feature in their Blogger Spotlight series. STYLEetc. is a fashion, beauty and lifestyle magazine covering Manchester and Cheshire, who have quite recently undergone a few changes quite recently, and transitioned from the traditional, glossy style magazine, to a digital editorial site – perfect for browsing on your device or computer.
We headed out into the vibrant streets of The Northern Quarter for a street style shoot to accompany my interview for the magazine. You can see my interview on the STYLEetc. site here, but I also thought it would be a nice feature on my blog, for those who want to know a little more about me and my blog.
I have included some of my favourite images as well as some of the questions in this post, although some of my answers on here may now be slightly different if my interests and favourites of the moment have changed since the interview, as I wanted to keep my answers as relevant and up-to-date as possible.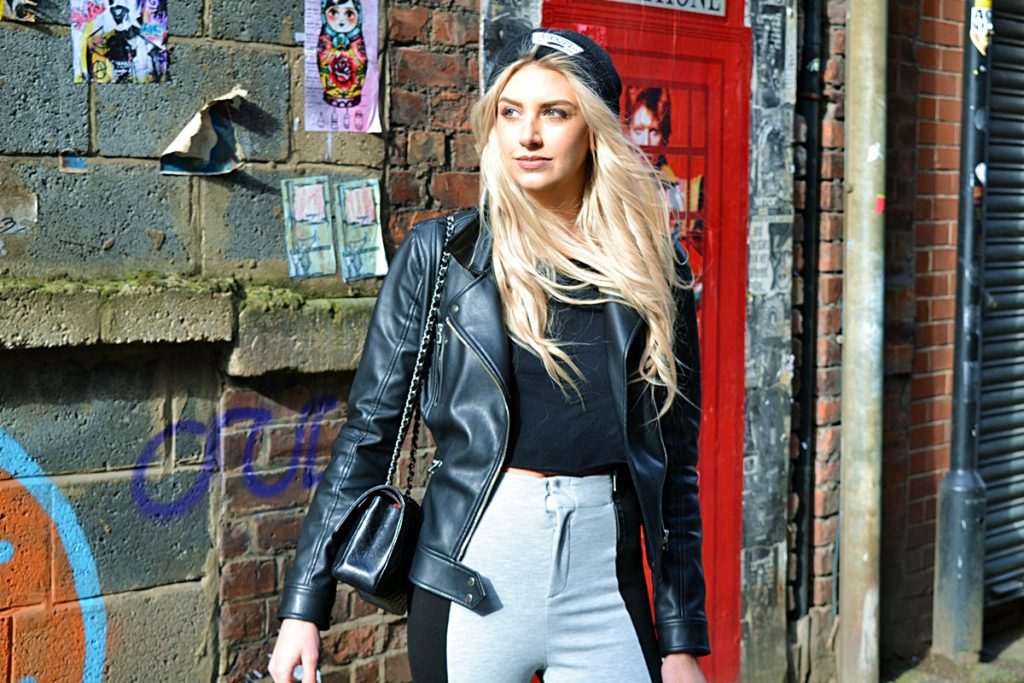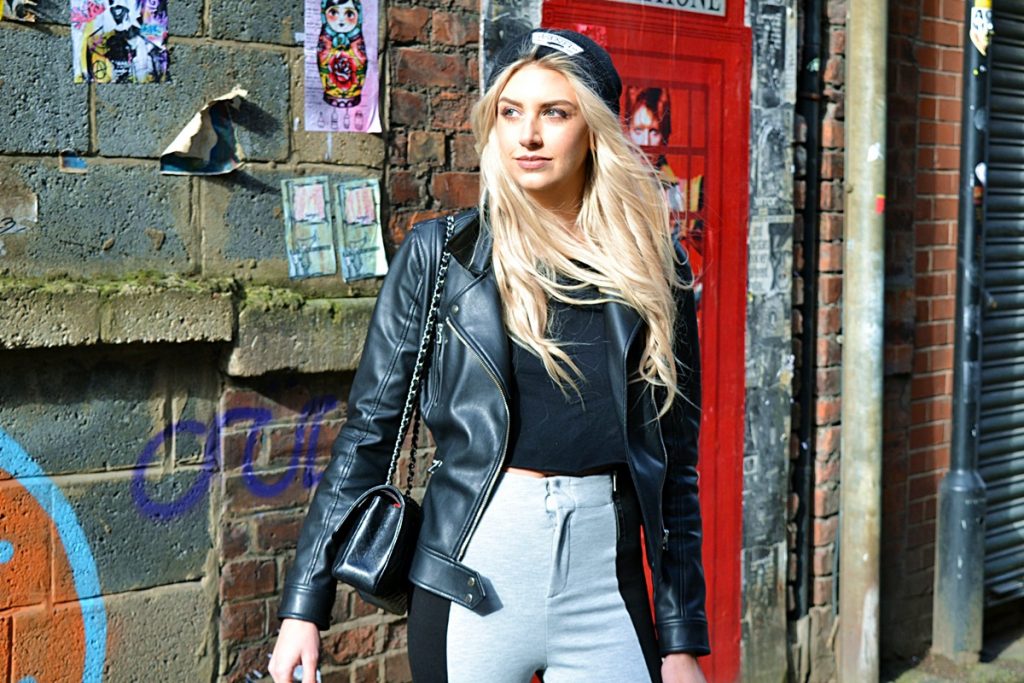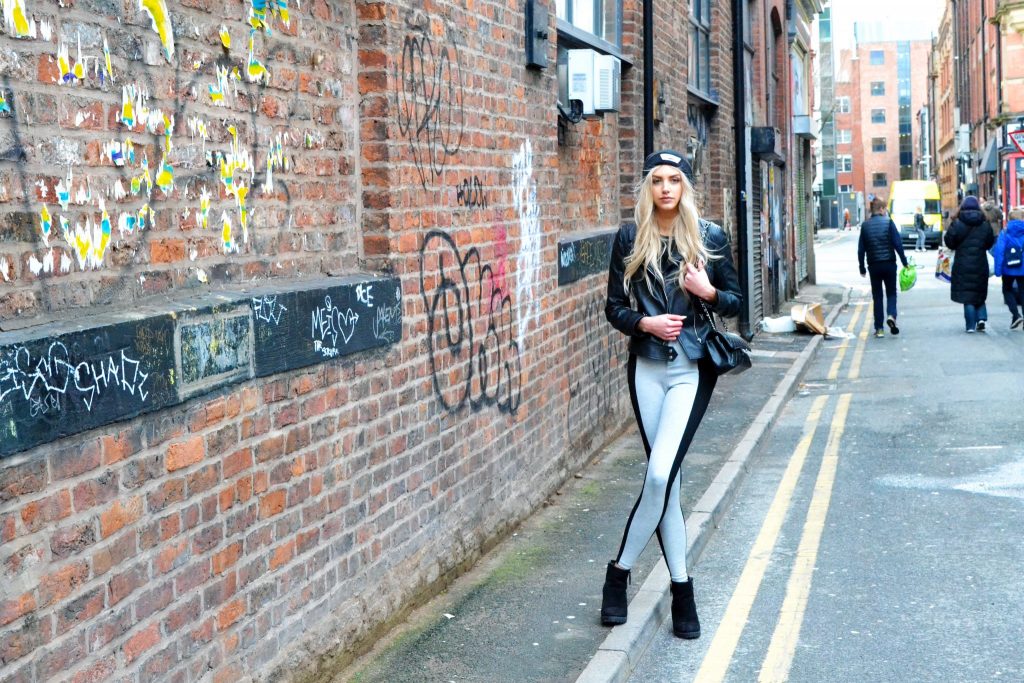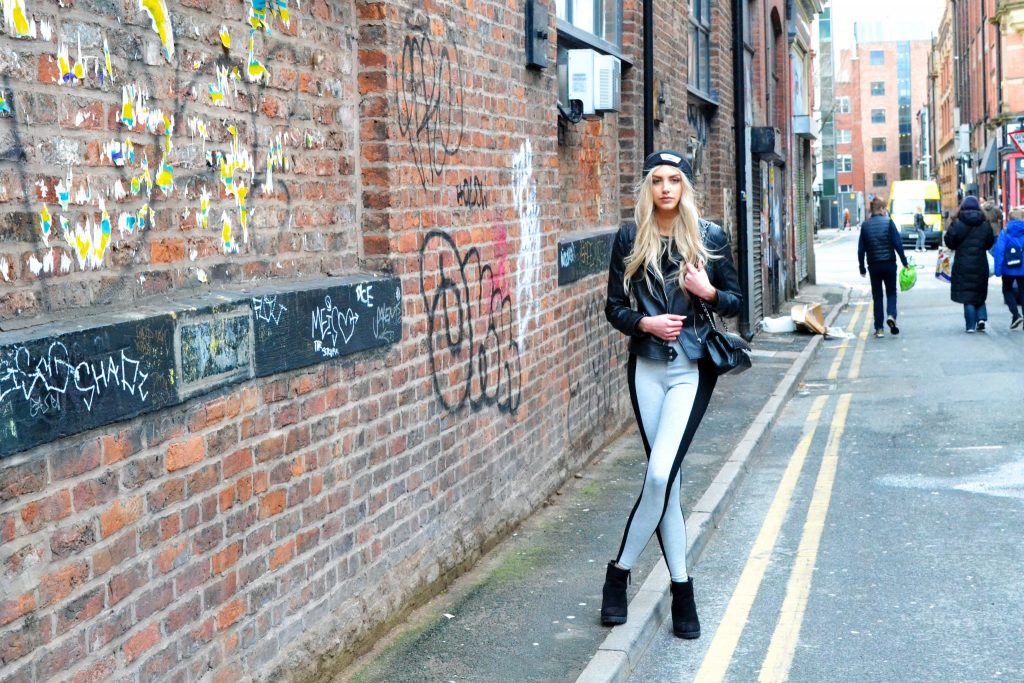 What style do you aim for on your blog?
I always aim to represent my favourite style at any given moment, which is constantly changing – so I would say the blog is always moving and changing with this. If I had to summarise my style I would say I love having key pieces that I invest in, that go with everything and can transform any outfit. My usual go-to is staple basics like a good pair of jeans and white tee, finished with my classic Chanel and some statement boots.
Who are your favourite designers?
That's a pretty tough question as my style is quite varied, so I love different elements and pieces from all different designers. I also find that with designers releasing new pieces all the time, it totally depends on the season – my favourites change dependent on my style and what im loving at that point in time. I obviously love the classics like Chanel, Dior, Tom Ford and Saint Laurent, but at the moment I really like Lovers and Friends as they have such a lovely mix of styles and I always find something I love by them, and of course Self Portrait as their pieces are so unique, eye-catching and beautiful.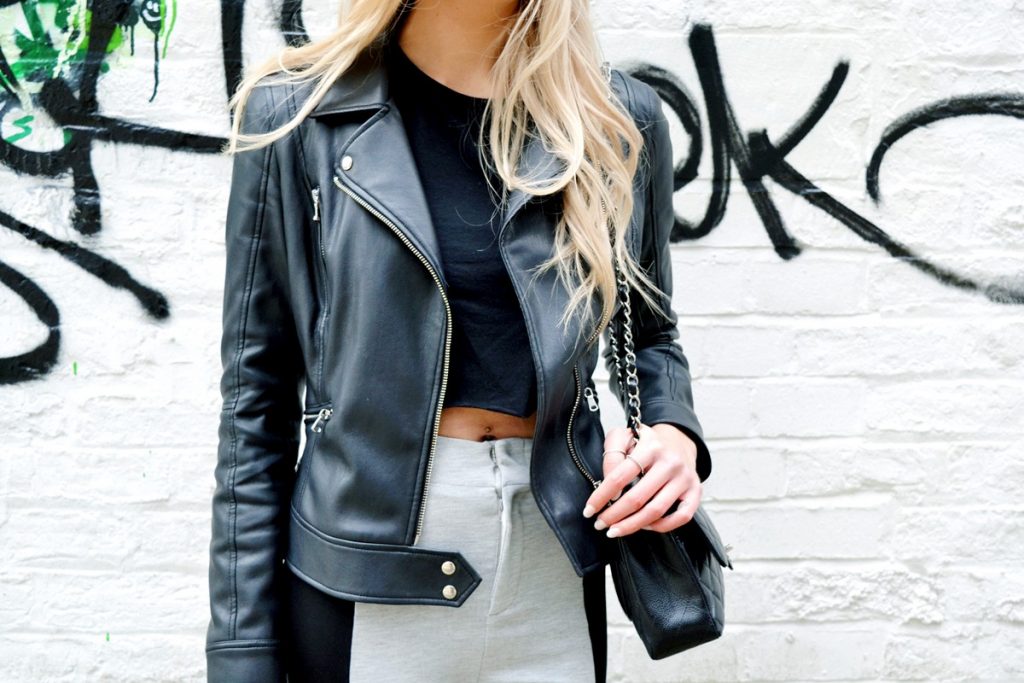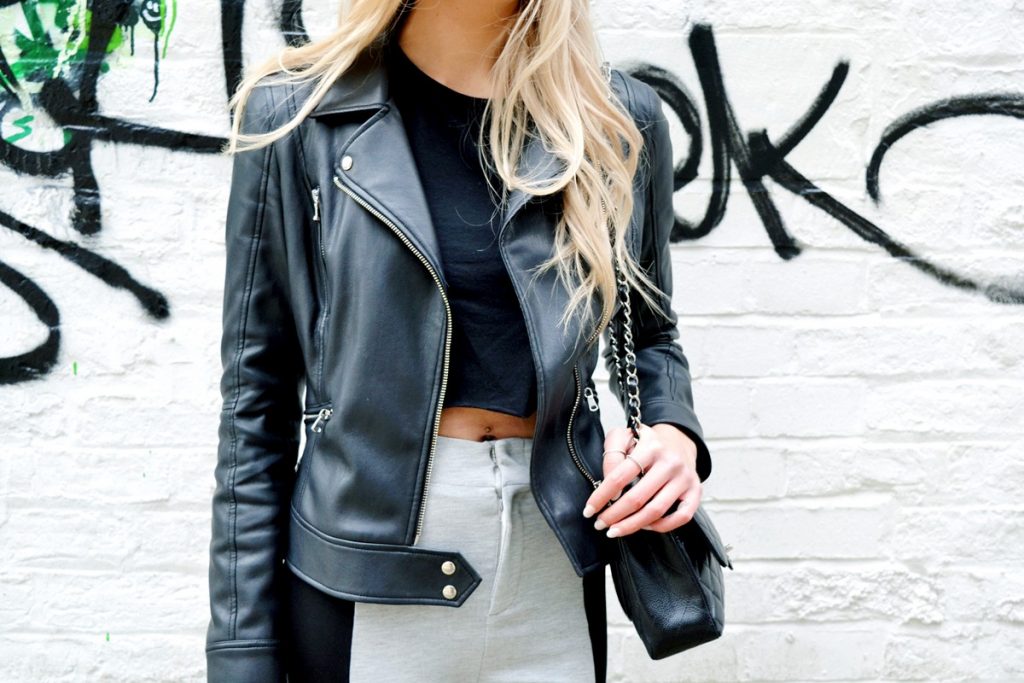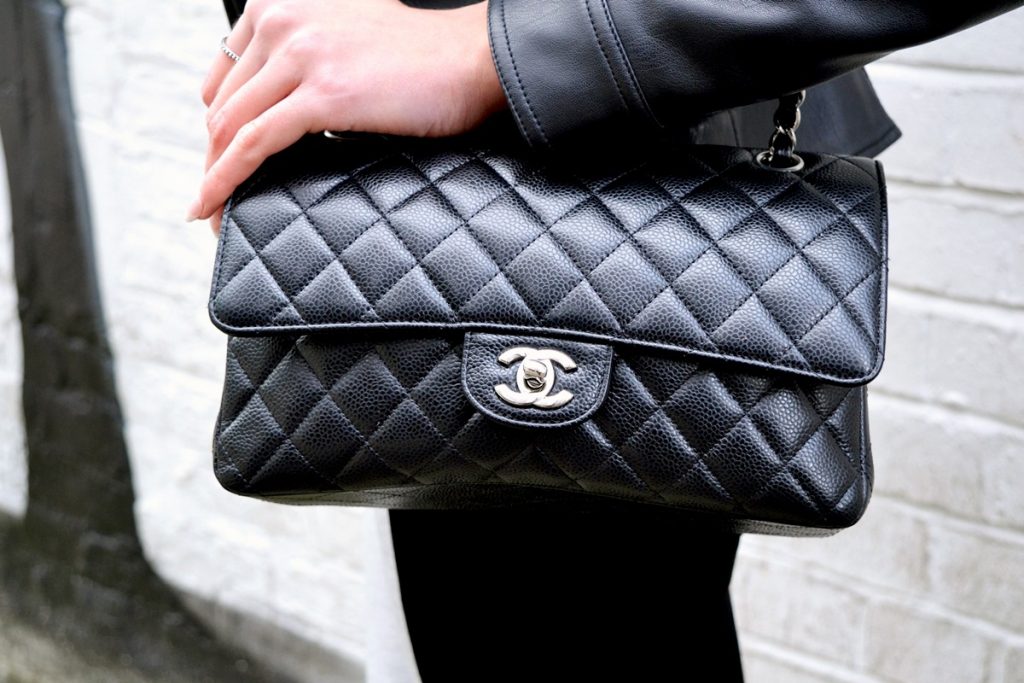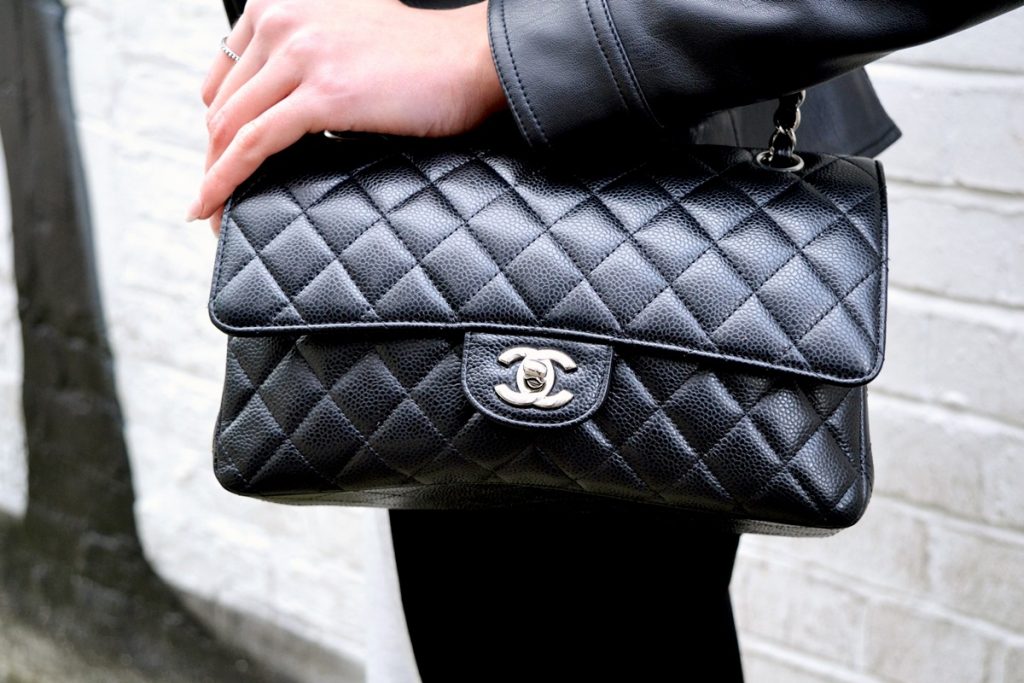 Who are your favourite high street brands?
My ultimate favourite is Zara – I never fail to find something I just have to have in there, usually when I just pop in for a browse! I tend to shop mainly online, so my go-to's there are Missguided, ASOS and Boohoo.
What's your ultimate beauty go to?
I also feature quite a lot of beauty on the blog, so I have a huge makeup and beauty collection too. My favourite makeup brands at the moment are Kat Von D, Too Faced and Anastasia Beverly Hills. I use their products pretty much every day, and they have something for everyone. At the moment my favourite beauty go-to is the Modern Renaissance Palette by ABH, I'm still creating new looks with it every time I use it and the colours are just out of this world.
Why did you start blogging?
I have always been a blog reader and I find so many blogs very inspirational and just super interesting to read or watch. I always said I wanted to create my own blog in the hope of inspiring others or producing interesting content that might entertain or help others. My boyfriend always encouraged me to go ahead with it rather than just wanting to, he has always been super supportive and told me I could do anything I put my mind to, and so my blog was born.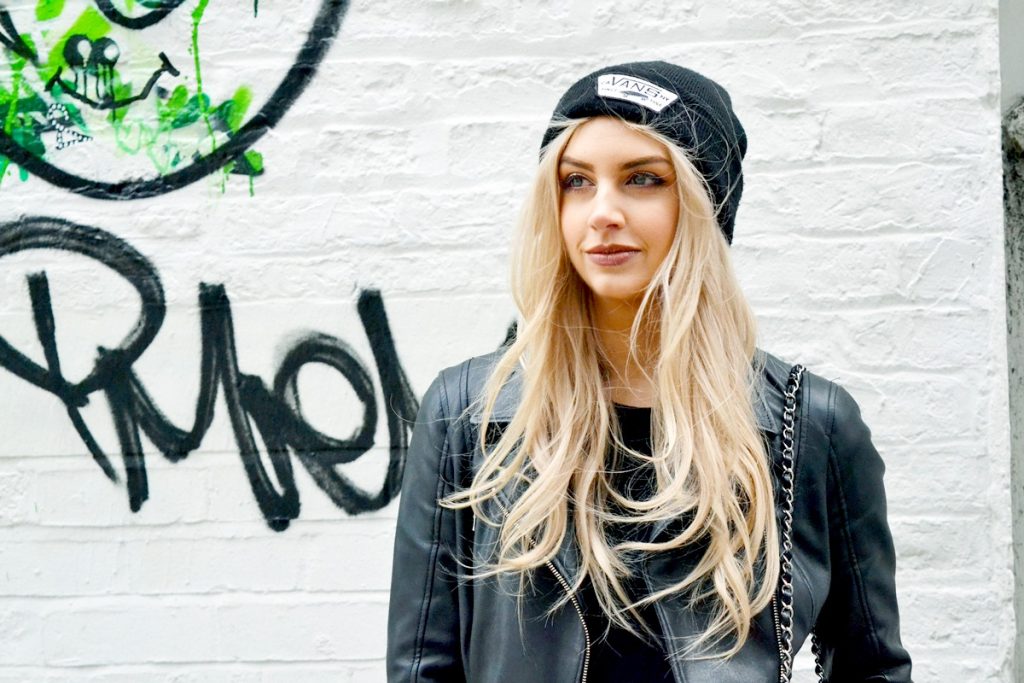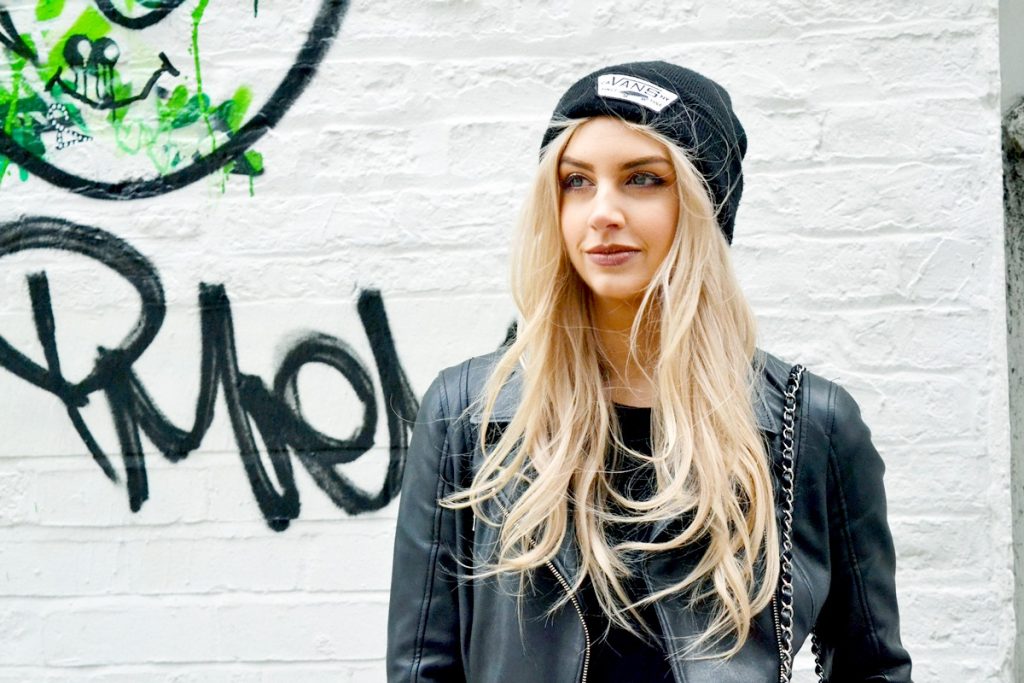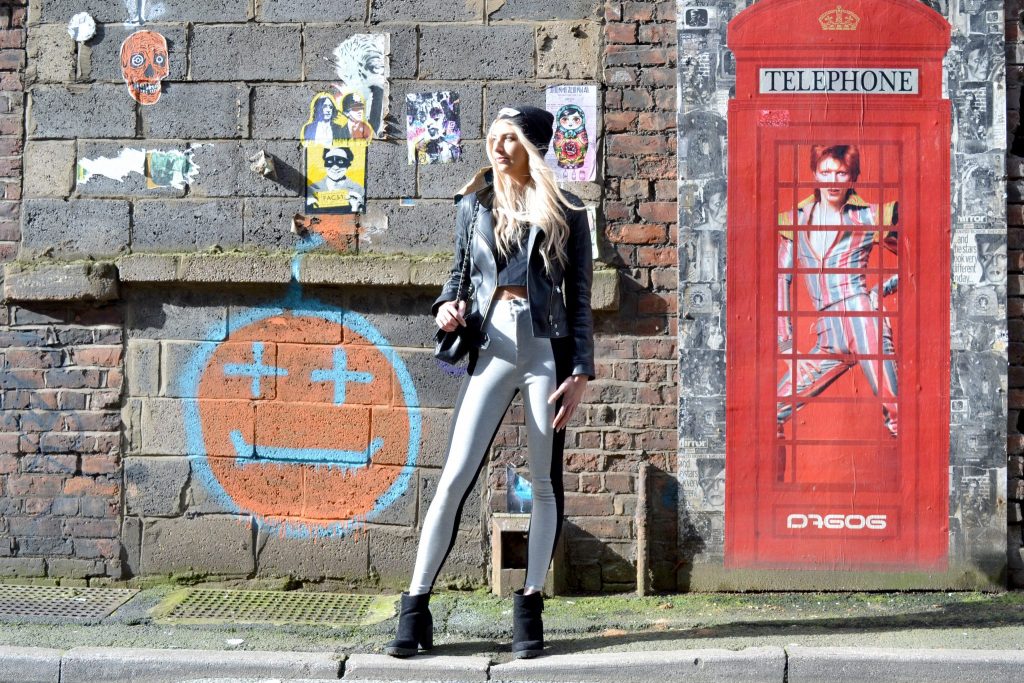 Which bloggers inspire you?
So many! I love reading and watching everything from makeup and beauty, to fashion, to fitness, and everything in between. At the moment I cannot stop watching Whitney Simmons and Grace Fit UK on YouTube as I'm really into the gym and healthy lifestyle bloggers. Fashion wise I adore Ashley Brooke, Em Shel, and of course InTheFrow, but there are just so many I couldn't list them all!
What aspirations do you have for your blog?
I am always aspiring to grow and develop my blog, constantly thinking of new content, how to keep it interesting and what my audience might like to see. I also like to help and promote local brands by featuring fashion, bars and restaurants, and products that I love and think others would love too. I do hope to do it full time one day, so that is definitely a long term aspiration, but my main aspiration and goal is to inspire and help others, and the best part of blogging is knowing that people love what I create.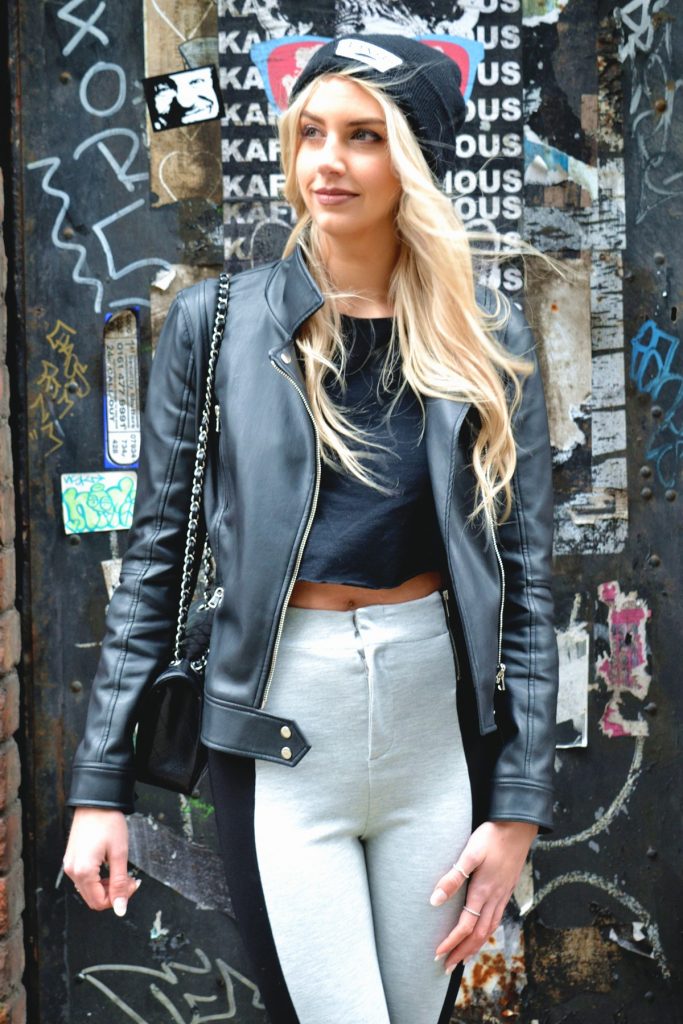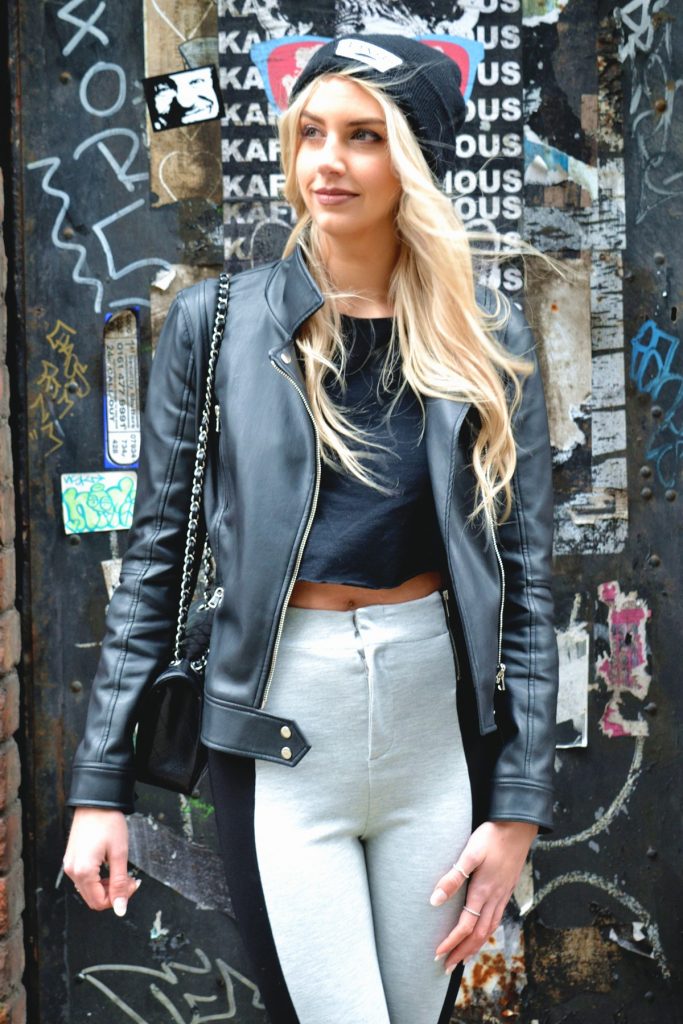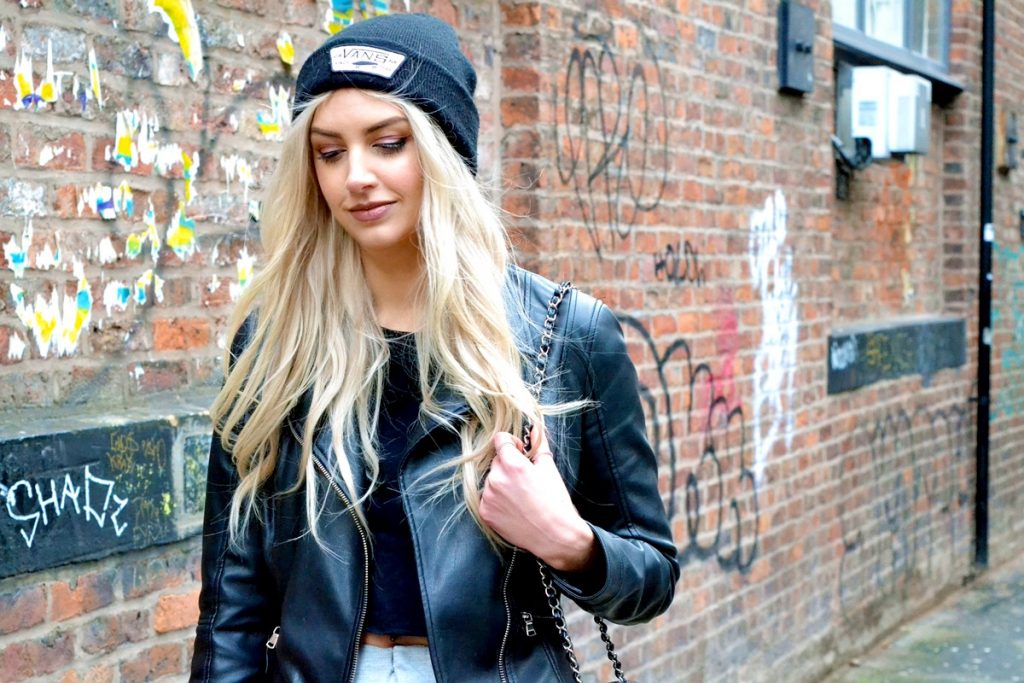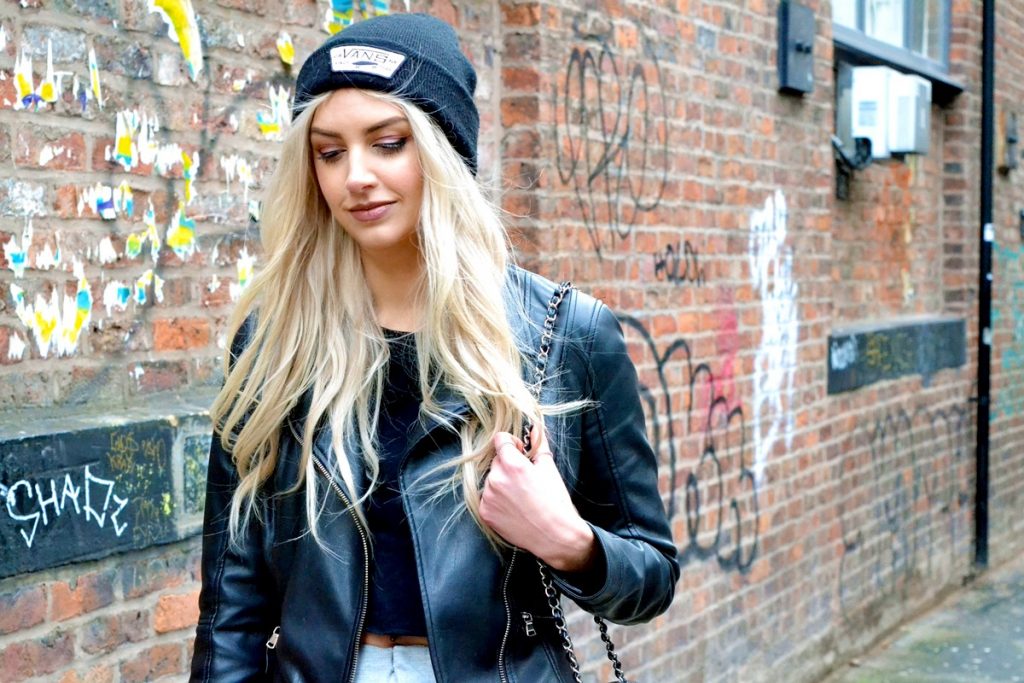 Which social media platform do you prefer?
Insta all the way. I have always been very creative and have a background in design and photography, so Instagram definitely resonates most with me. I just find it such a great medium to share images, gain inspiration, and discover new accounts, people, places, recipes and styles.
Would you consider leaving Manchester for blogging opportunity elsewhere?
That is actually a really tough question. I LOVE Manchester so much, but I also love blogging and do aspire that it be my career one day. If something did come up then I would certainly consider it – although I would definitely be sad to leave the city behind and would miss being so close to loved ones. Exploring new cities is such an exciting idea though.
What do you like best about Manchester?
I just love being right in the centre of the hustle and bustle. I am such a city girl and am very lucky to live right in the city centre – so it's just a stone's throw away for me to head to all of the amazing bars, restaurants, shops, and everything else Manchester has to offer. It is such a great city for art, fashion, food and everything in between, and I have just always felt at home and like I really belong here.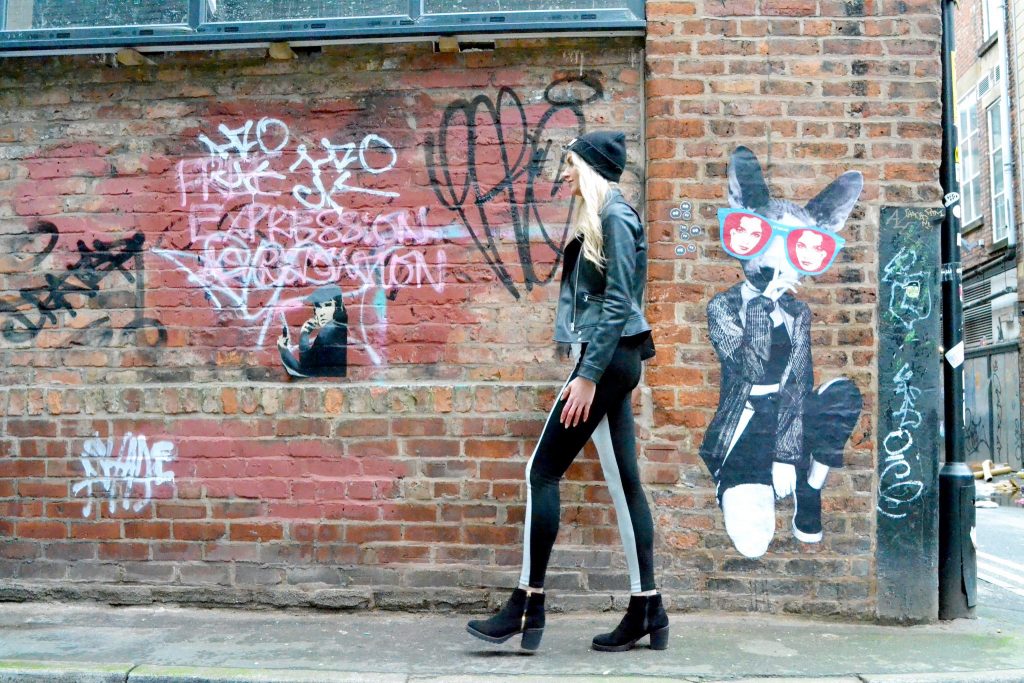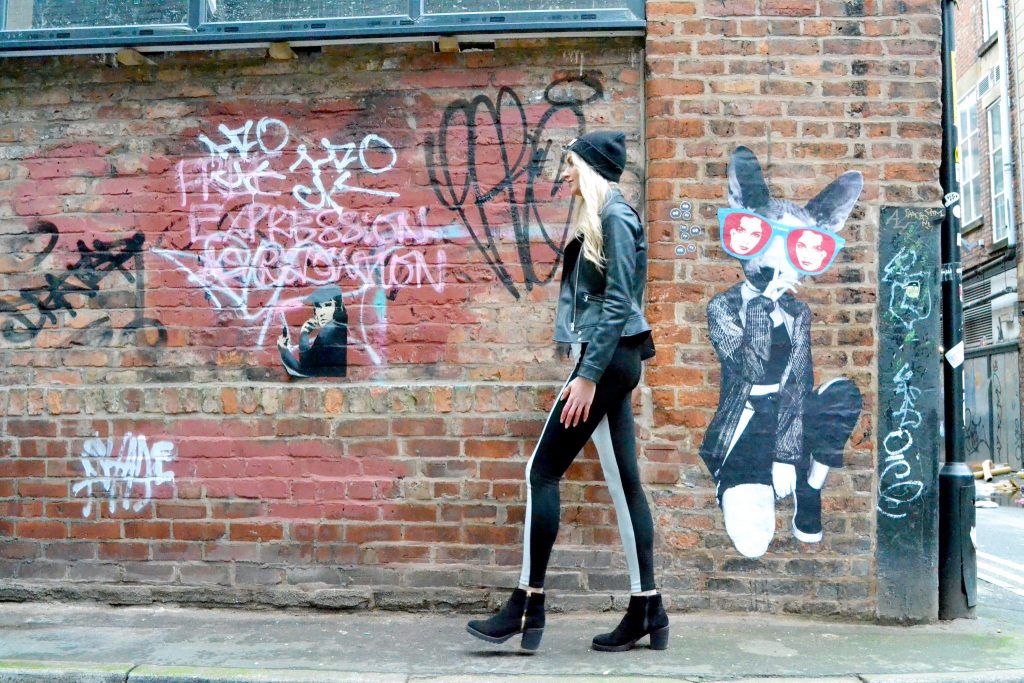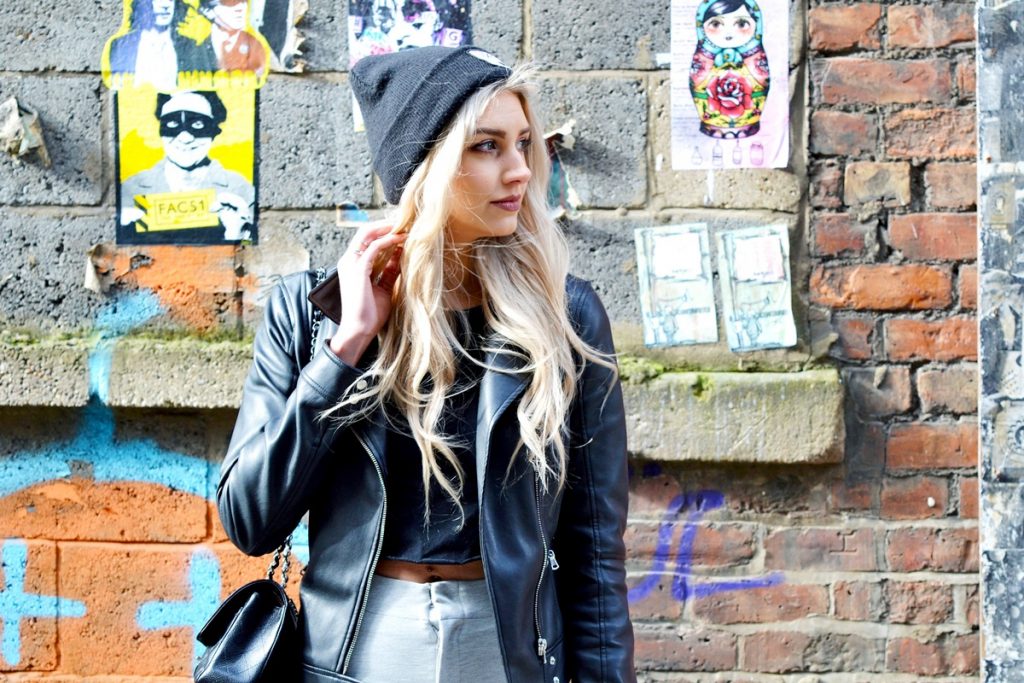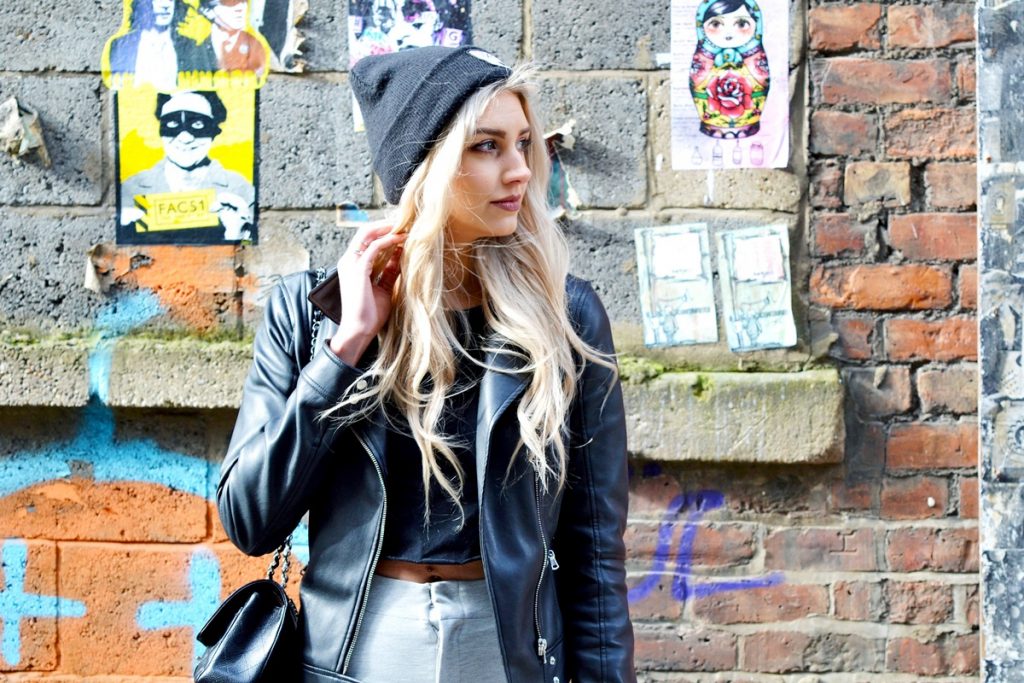 Which Manchester bars and restaurants do you recommend most?
My list for this is endless! I am such a foodie so I'm always wanting to try the new restaurants and bars in Manchester, and we are definitely not lacking in those! My favourite cuisine is Mexican food so my boyfriend and I always love to head to Luck, Lust, Liquor and Burn which is just around the corner from us in the Northern Quarter. They do amazing burritos and we love the largaritas to drink. I also love Yard & Coop for the best chicken in the city, and Crazy Pedros for a huge, indulgent pizza. If you fancy something more high-end I would highly recommend Iberica and El Gato Negro for the most delicious tapas, Manchester House for their outstanding tasting menu, or Hawksmoor for the best steak you will ever have.
How would you describe your personal style?
Ever-changing! This totally depends on season, what I'm into at the moment and my mood. If I had to summarise I would say I am more casual than dressy, my go-to would be a pair of high-waisted ripped jeans, a cute bodysuit, black boots and a statement handbag. I like simple and understated with accessories to really set an outfit off.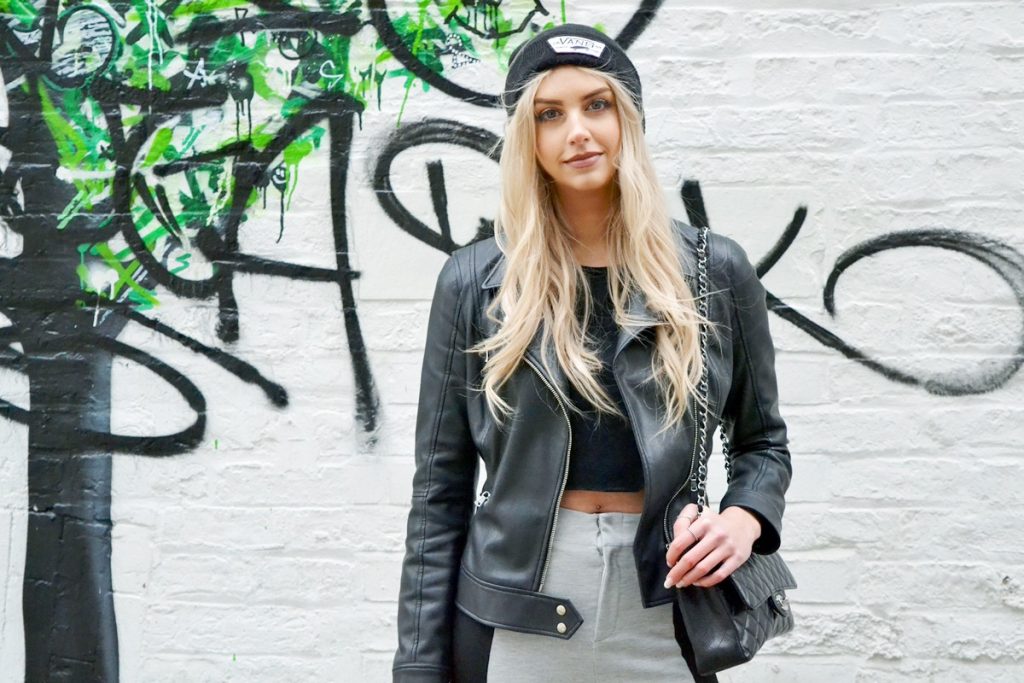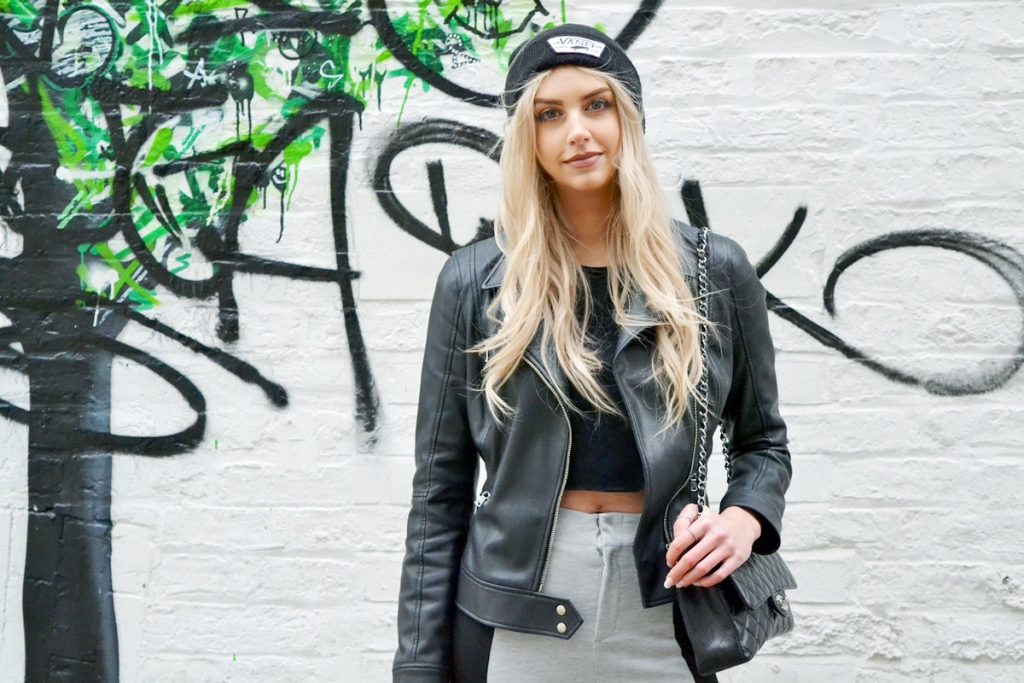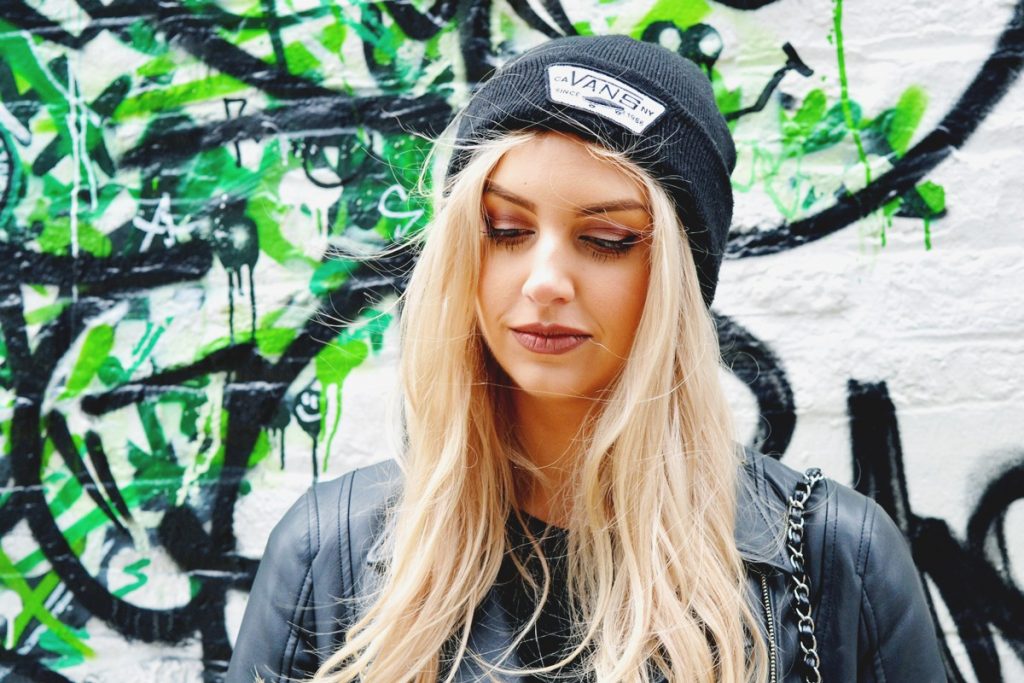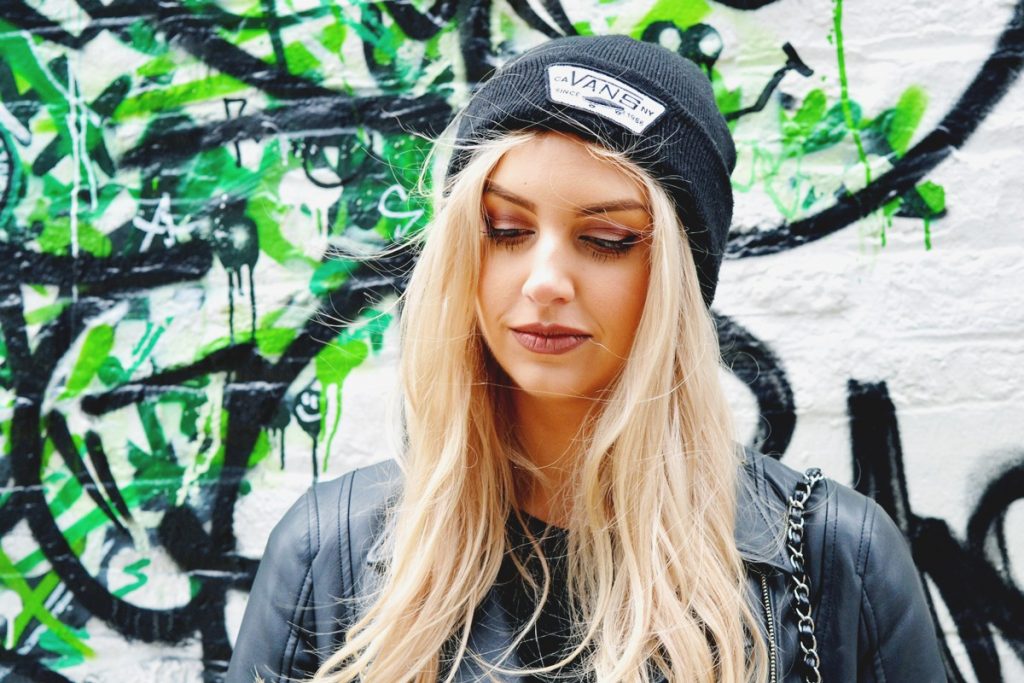 What do you wish more people knew about blogging?
I'd say all the effort that goes into it. Lots of people just see blogging as a few images, a quick paragraph or two, and then lots of freebies and exciting events. Don't get me wrong, I have been lucky enough to receive some amazing items and attend some incredible events, but I spend far more time putting in all the hard work, care and effort that goes on behind the scenes than partying!
What advice would you give to new bloggers?
Don't give up, work hard and have fun! If you are serious about blogging then it does take a lot of time and effort, and it can totally be like having a second job, but if you love it then it is totally worth it. We all have those moments where we might wonder why we do something, a day where we might even just want to give up because something isn't going right, or maybe you put lots of effort into something and didn't feel much reward – and that's ok! Those days can happen to anyone, but if you are passionate about it, take a break and remind yourself why you love blogging, and you will soon find your spark again. Don't forget to have fun and enjoy the experience – it's a great way to meet new people, find out about endless new things, learn new skills and build something you can be proud of.
You can check out STYLEetc. here.
What I'm Wearing:
High Waisted Leggings – ASOS
Black Tee – Topshop
Boots – River Island
Biker Jacket – Zara
Handbag – Chanel
Hat – Vans
Jewellery – Dixi
Let me know in the comments below if you enjoyed this style of post or if there are any other questions you want to ask!
LL x