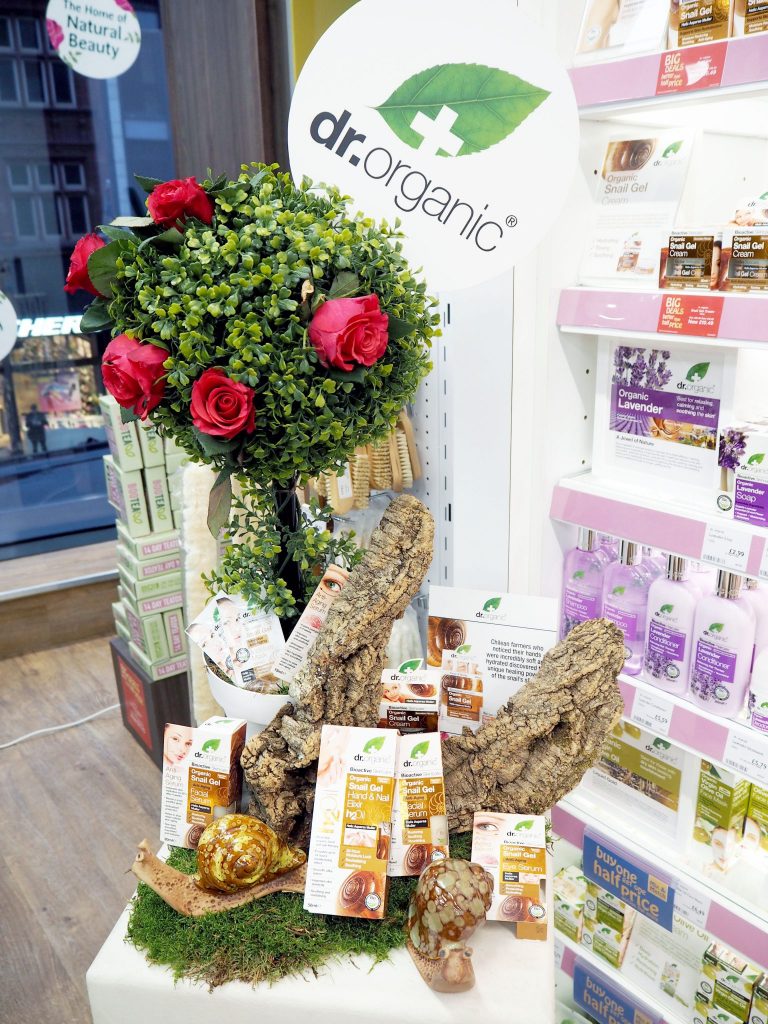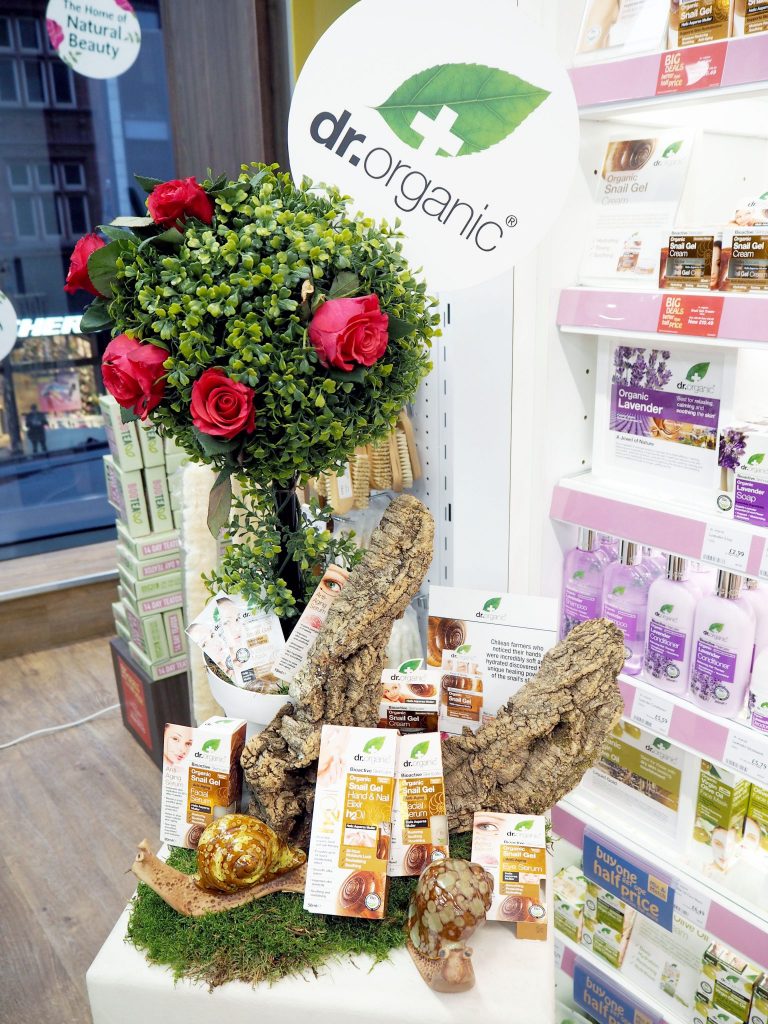 I recently attended the opening of the Holland & Barrett new flagship store, which launched very successfully with their Home of Natural Beauty Event.
If you love to buy whole foods, vitamins, healthy treats or gym supplements, I'm sure you will be very familiar with Holland & Barrett. Always known mainly for it's food and range of vitamins and minerals, Holland & Barrett was once a store I visited every once in a blue moon, and not a place I would go to browse; more somewhere to pick up an essential that I couldn't get elsewhere.
Now however, the story is very different. The newly refurbished and expanded 'More' store is a flagship Holland & Barrett, located on the bustling Market Street in the centre of Manchester. It is, in fact, the largest ever store and the latest in it's concept, providing various stations from protein shakes and cereal stations, to make-your-own body scrubs, vegan nail bar and fragrance station.
The event I attended was a roaring success, and featured a plethora of incredible beauty brands, each with their own designated area to showcase and demonstrate their natural products.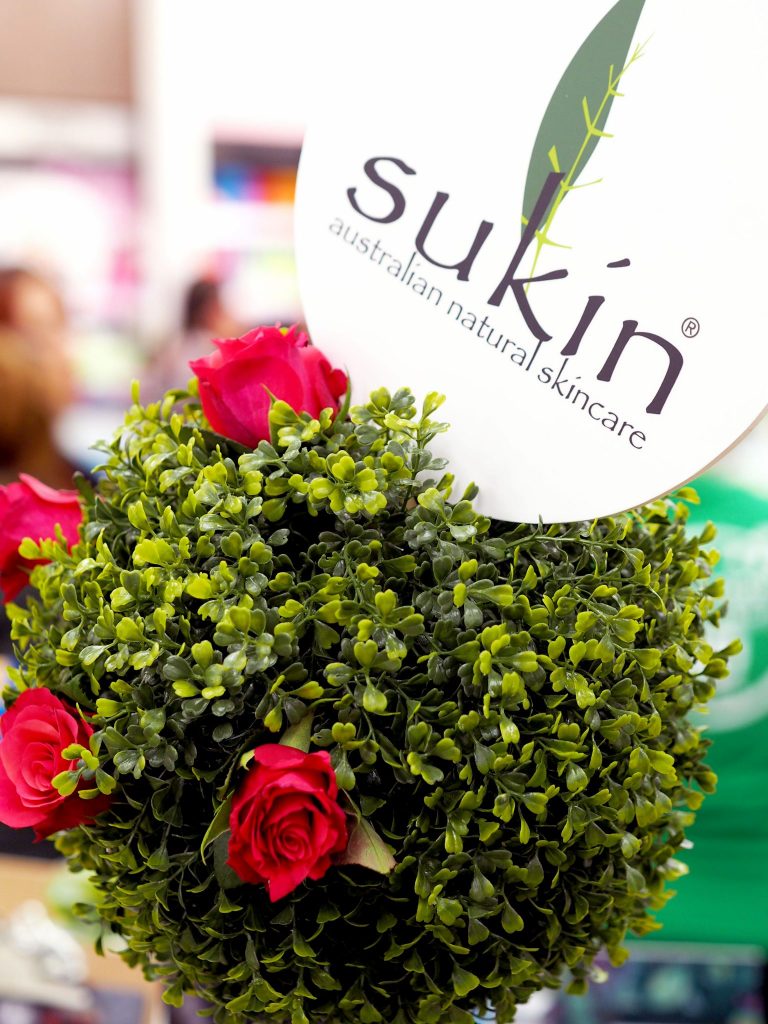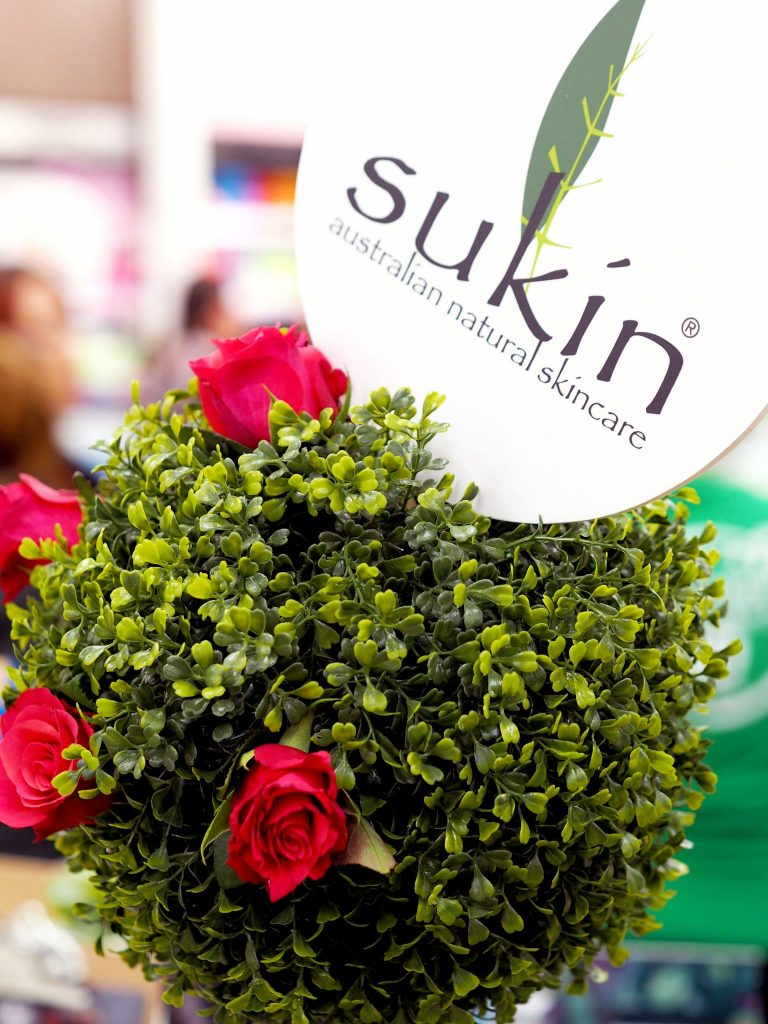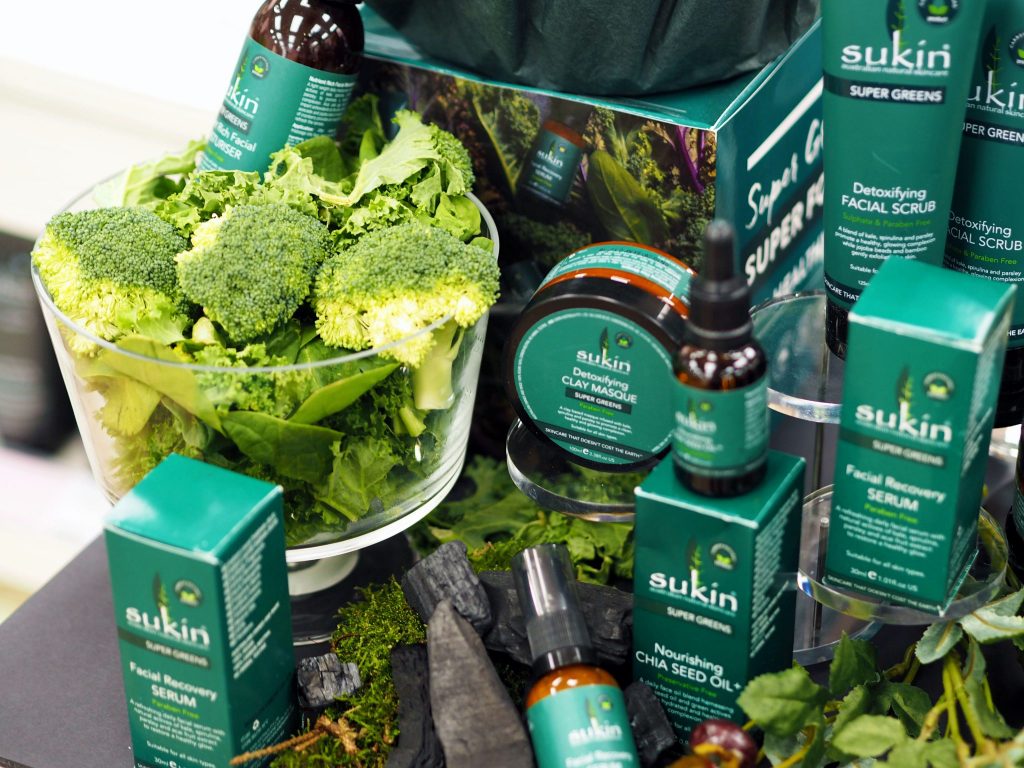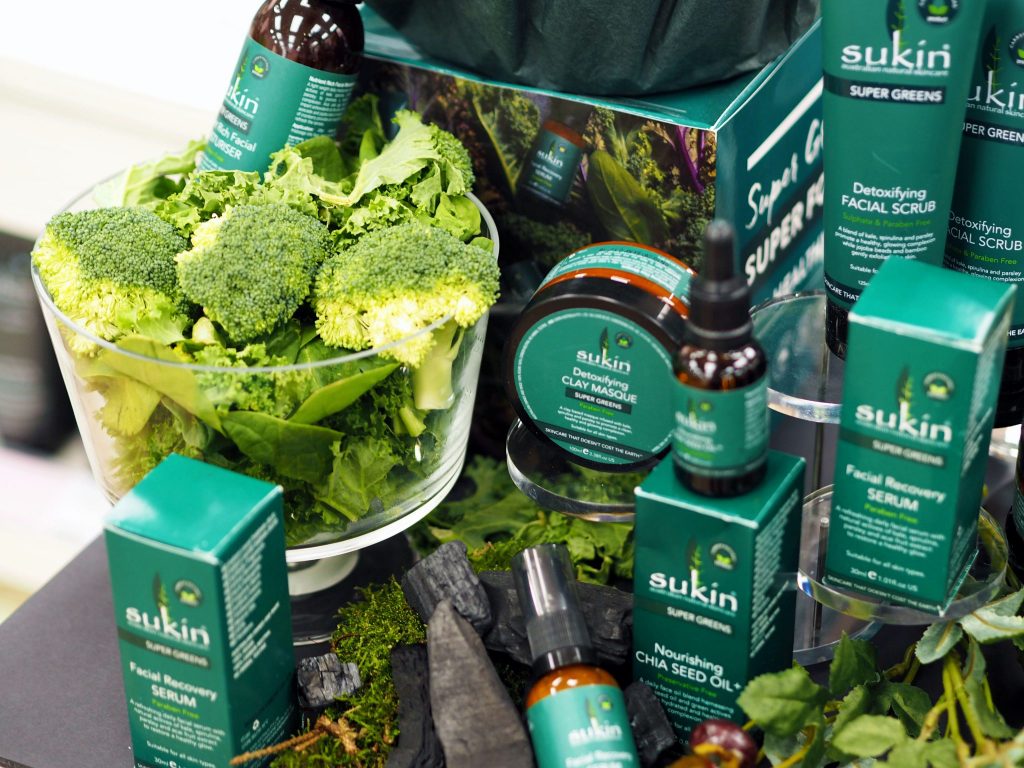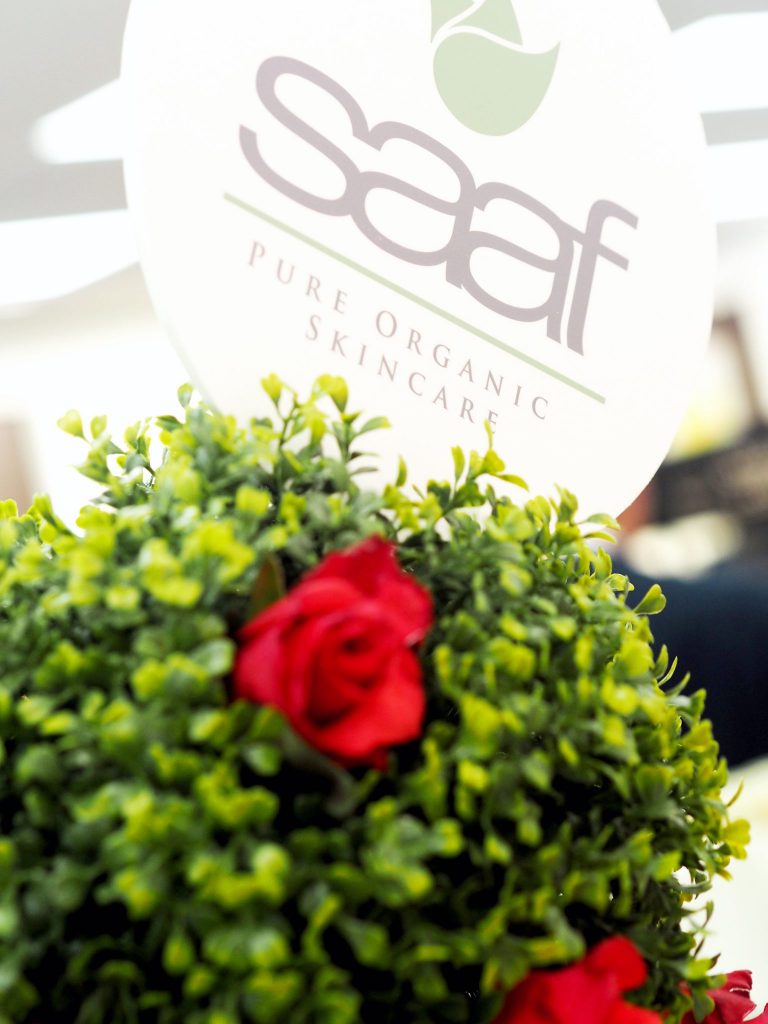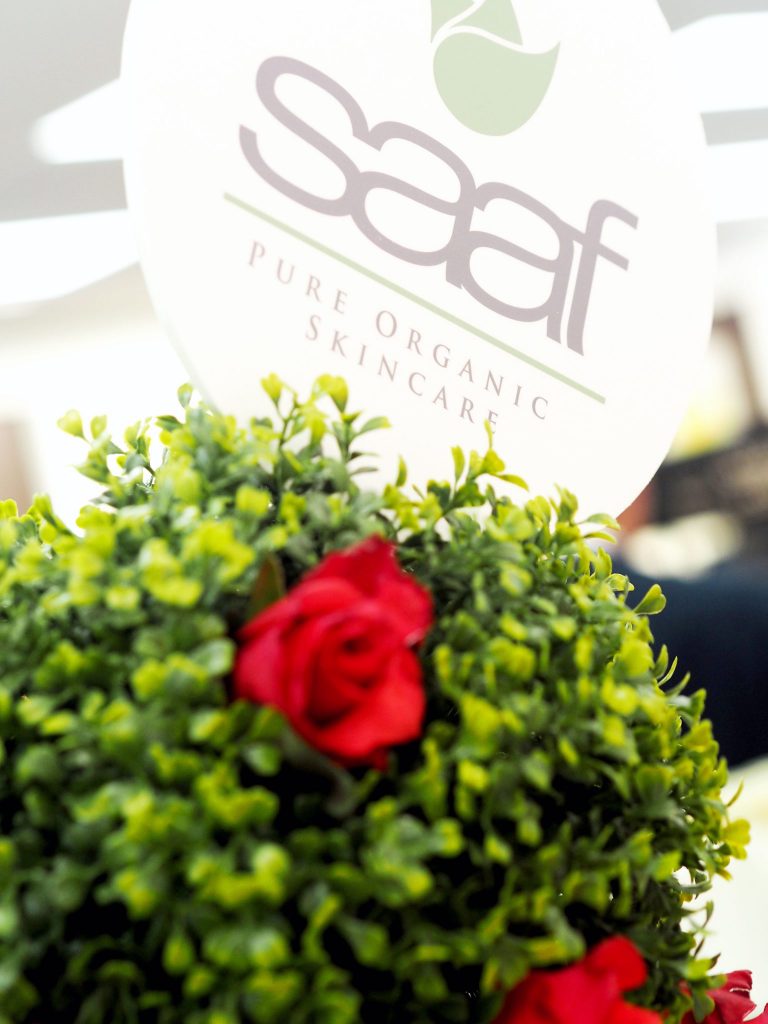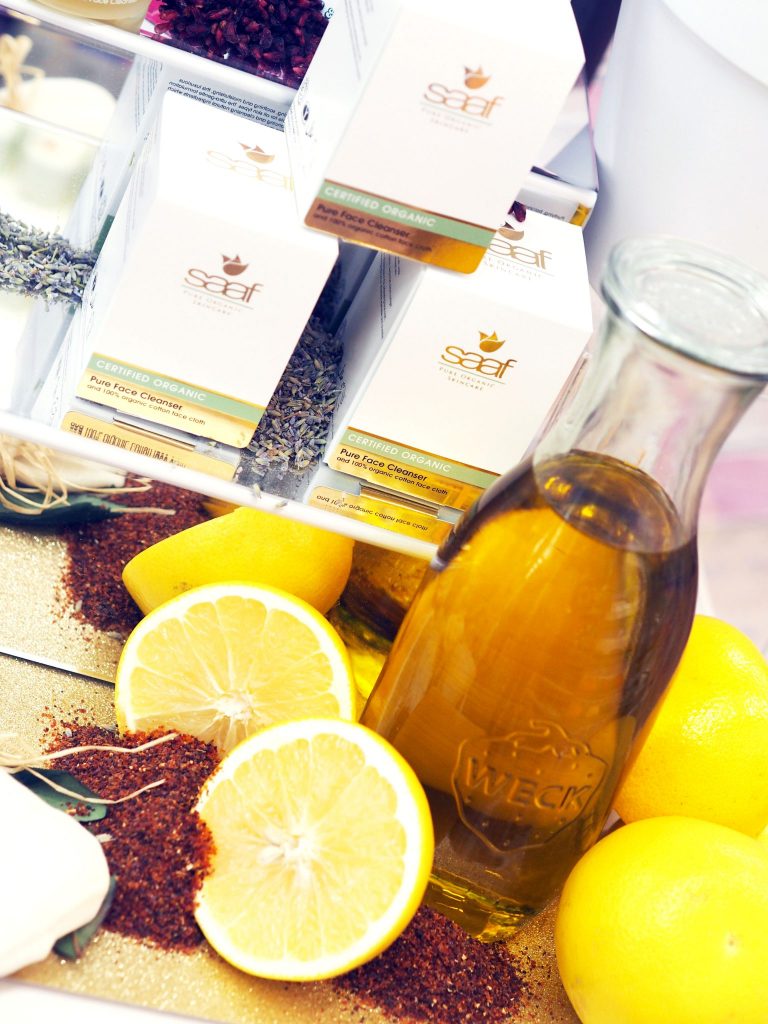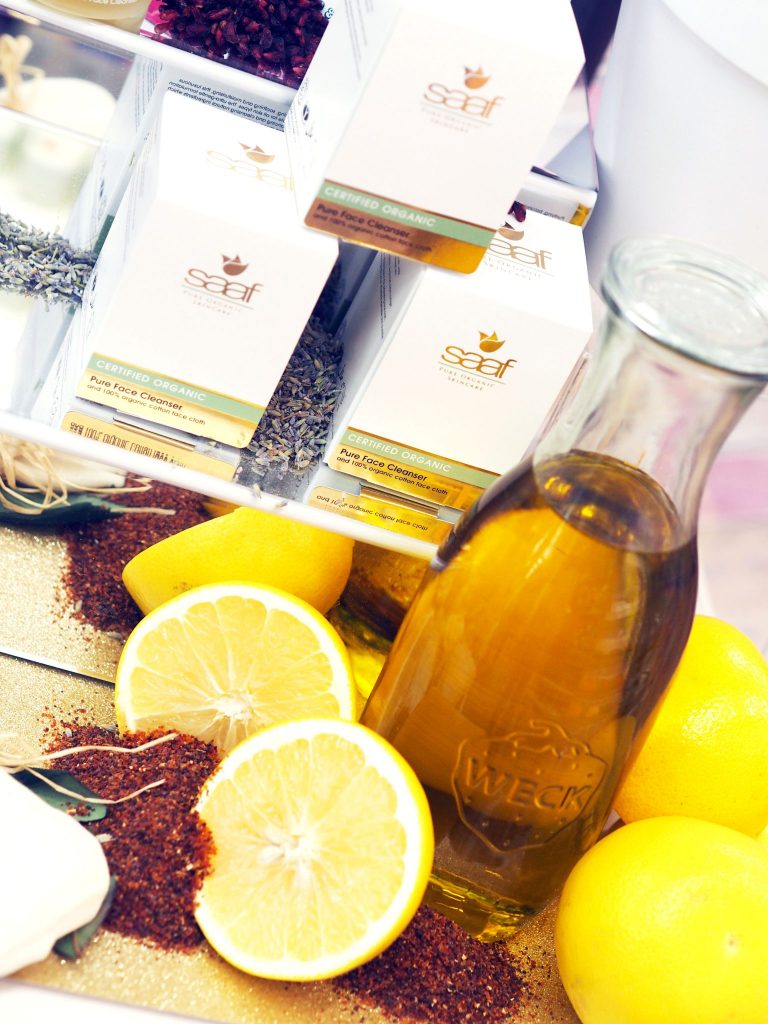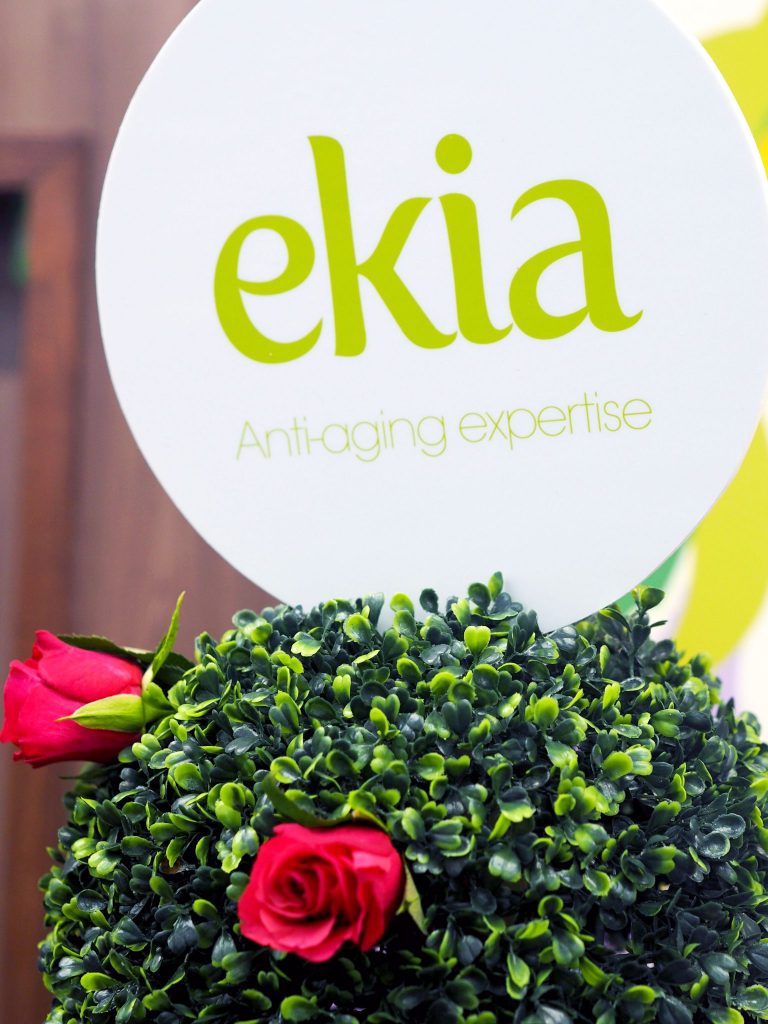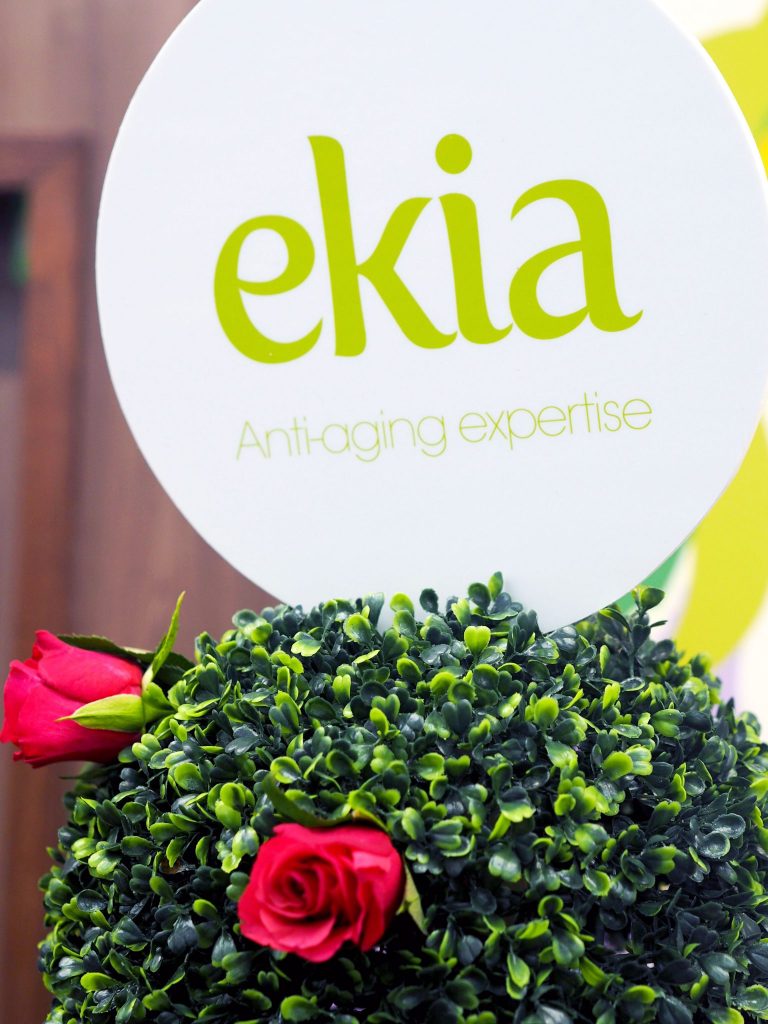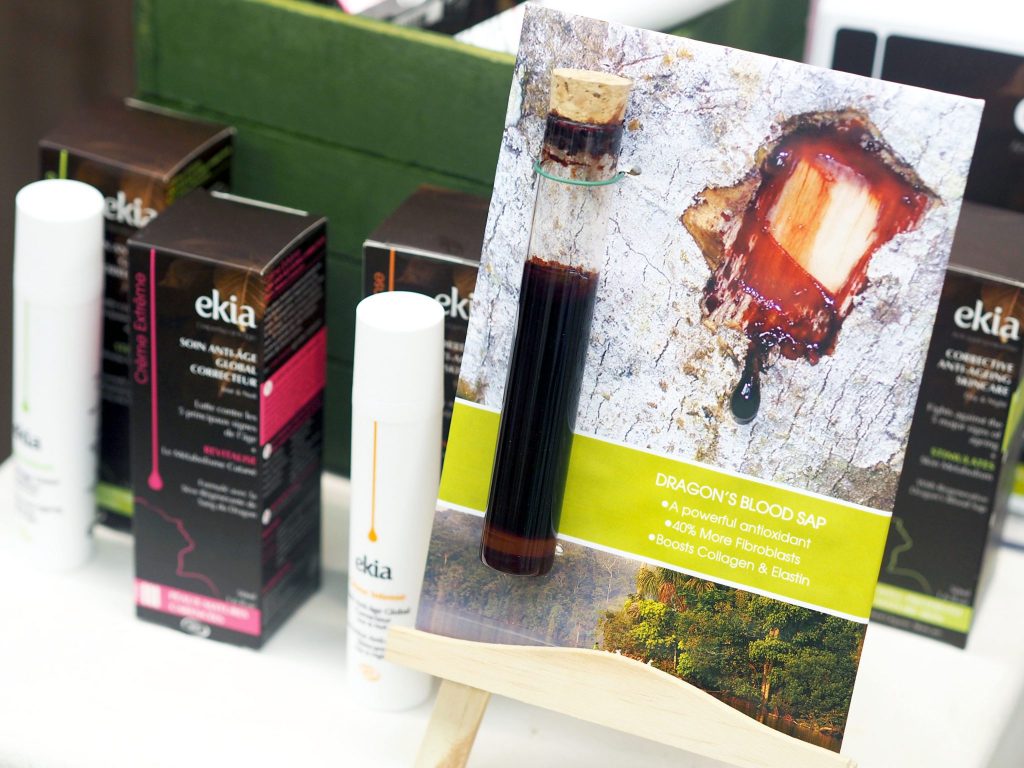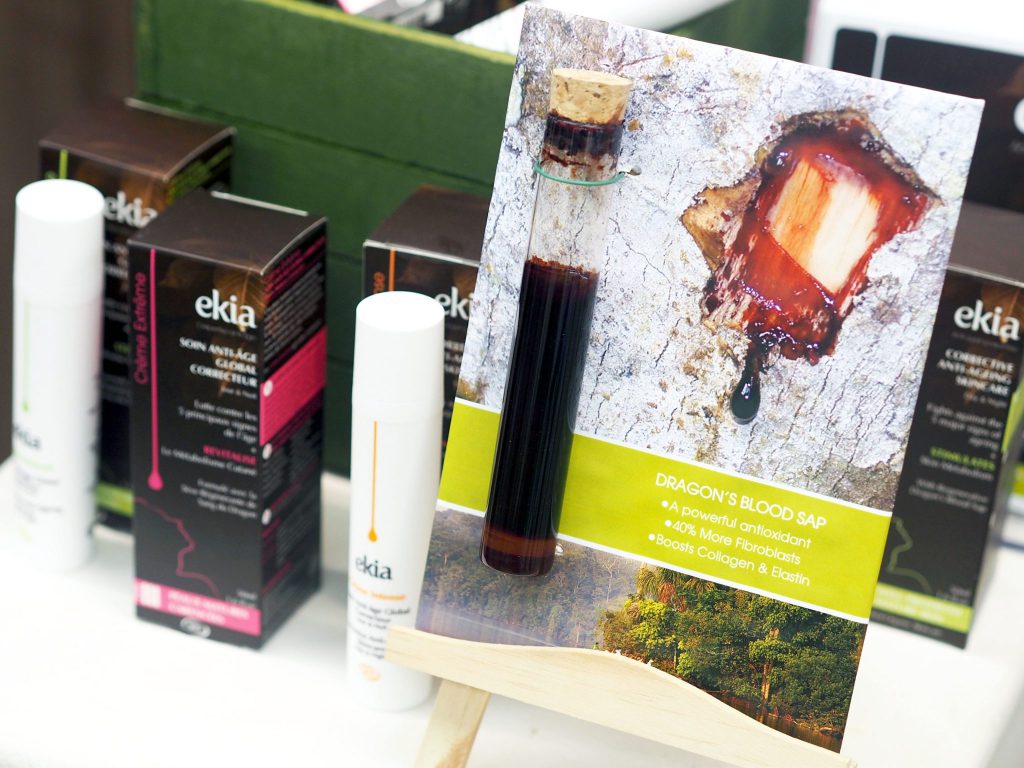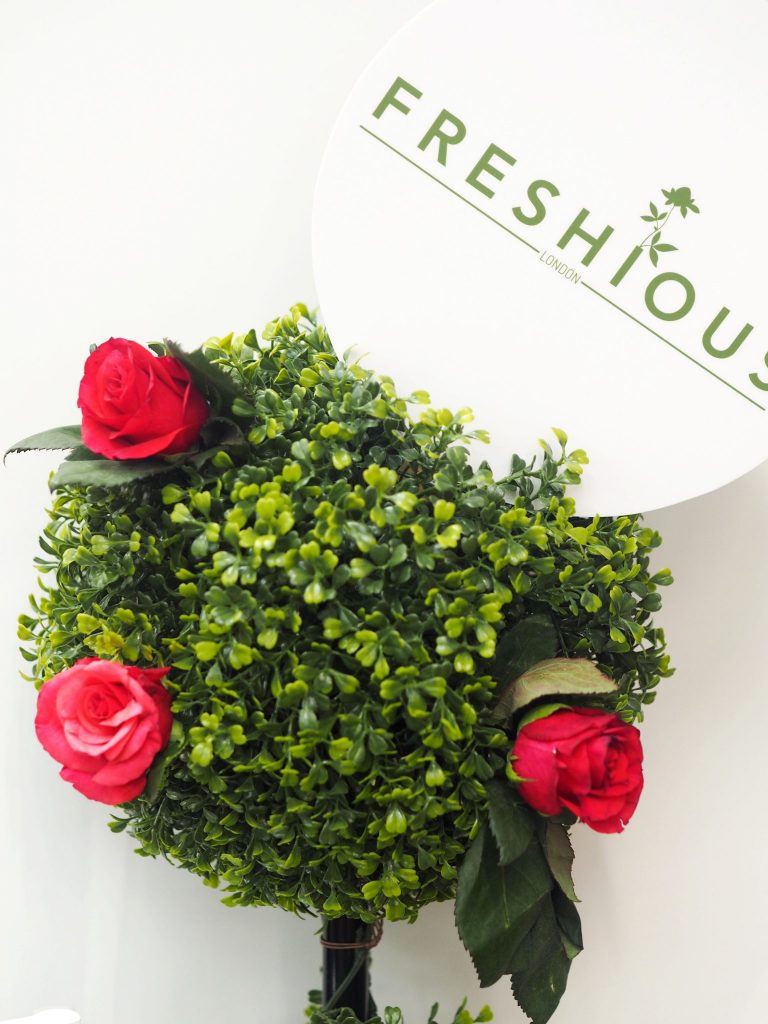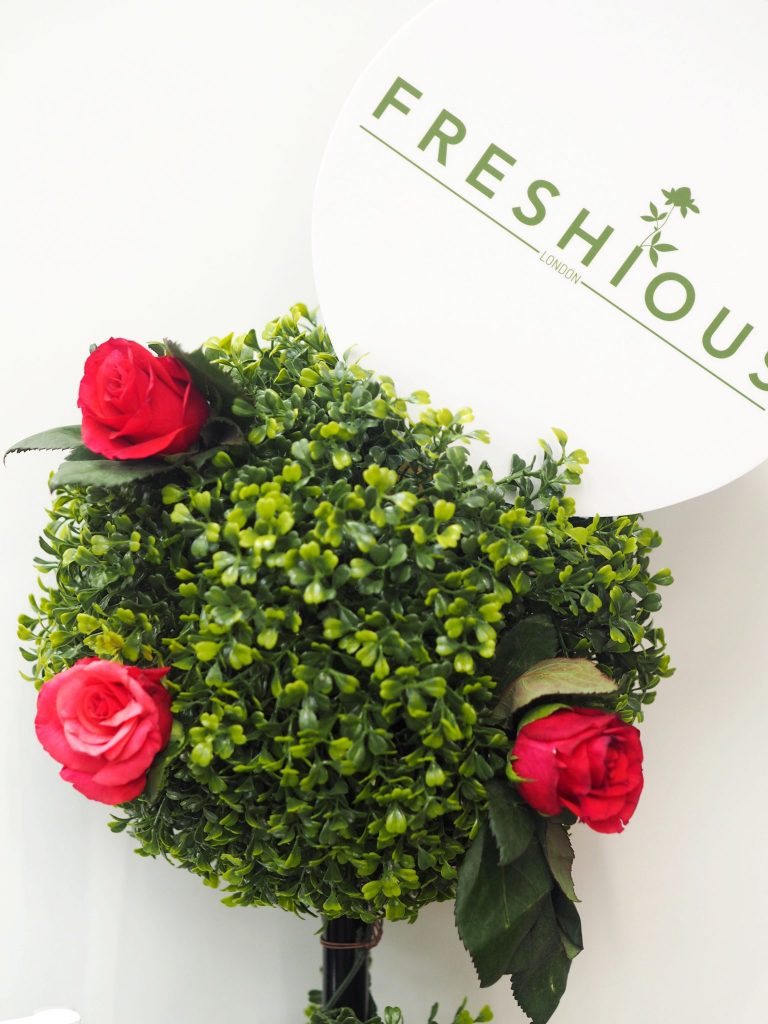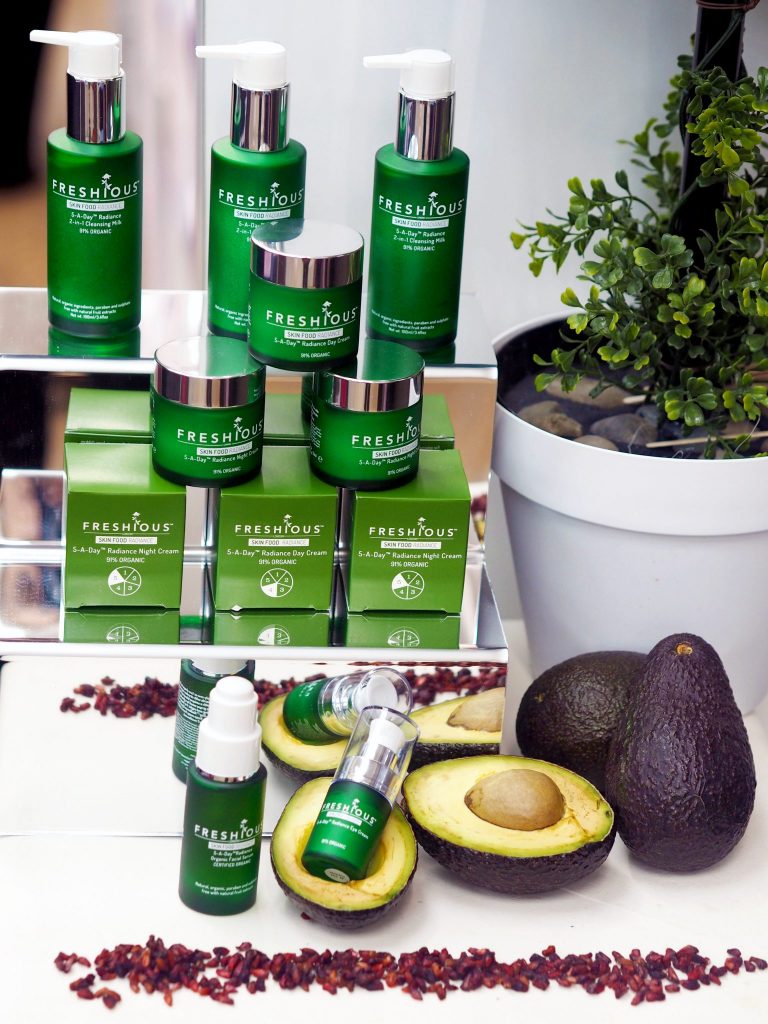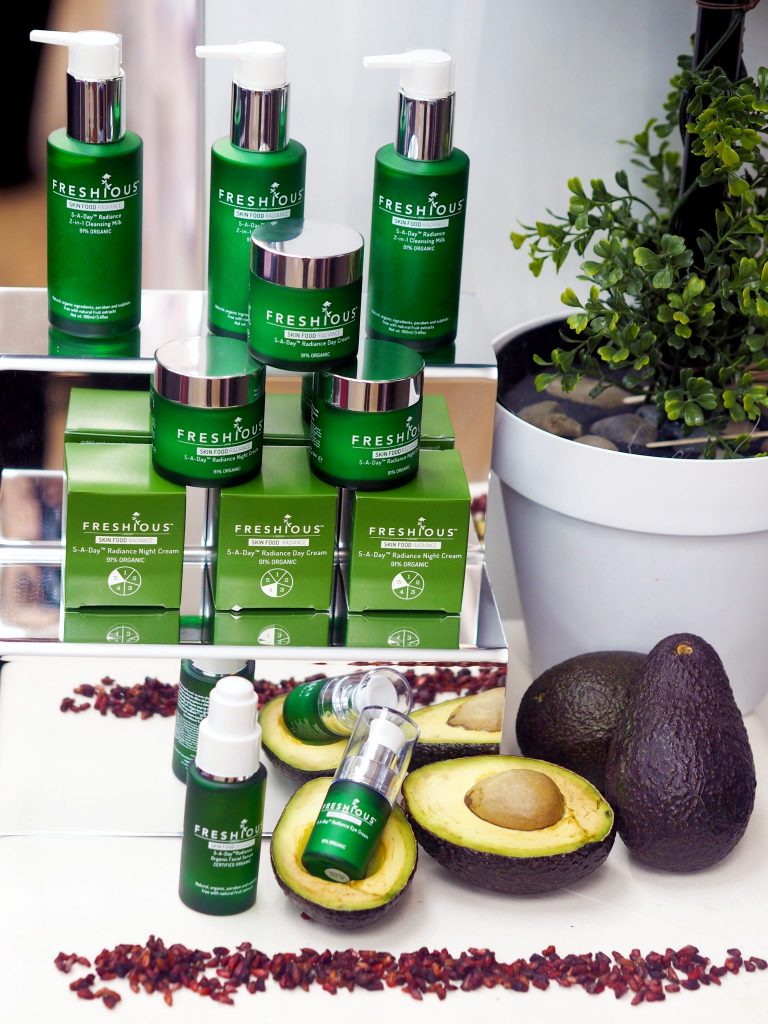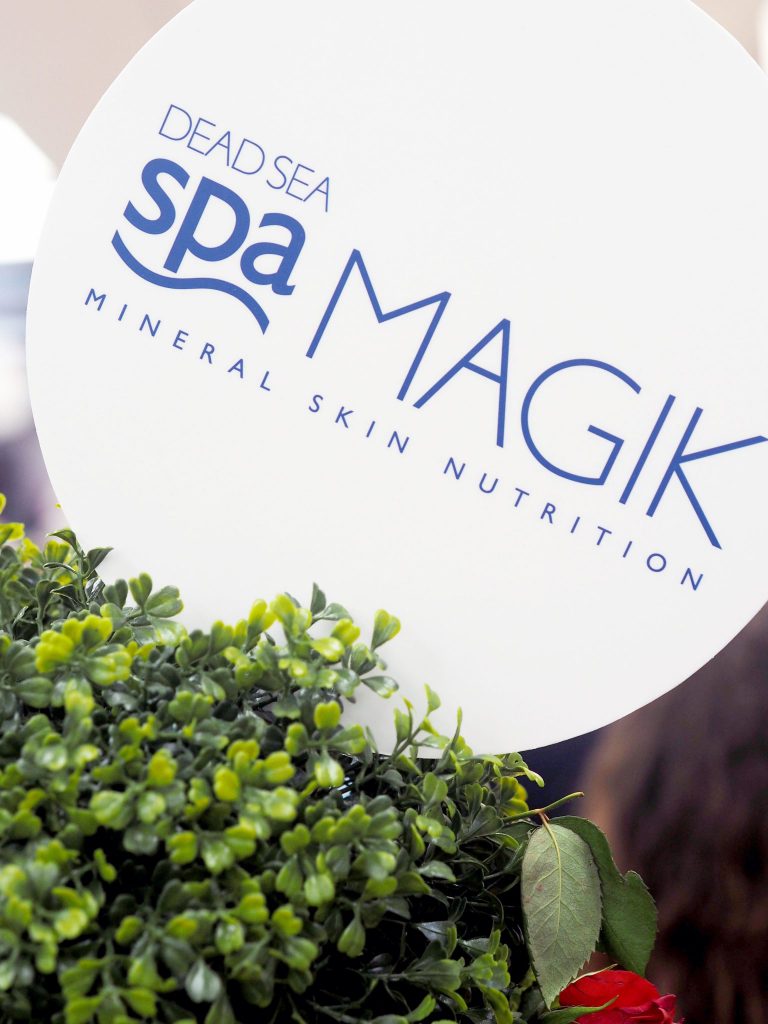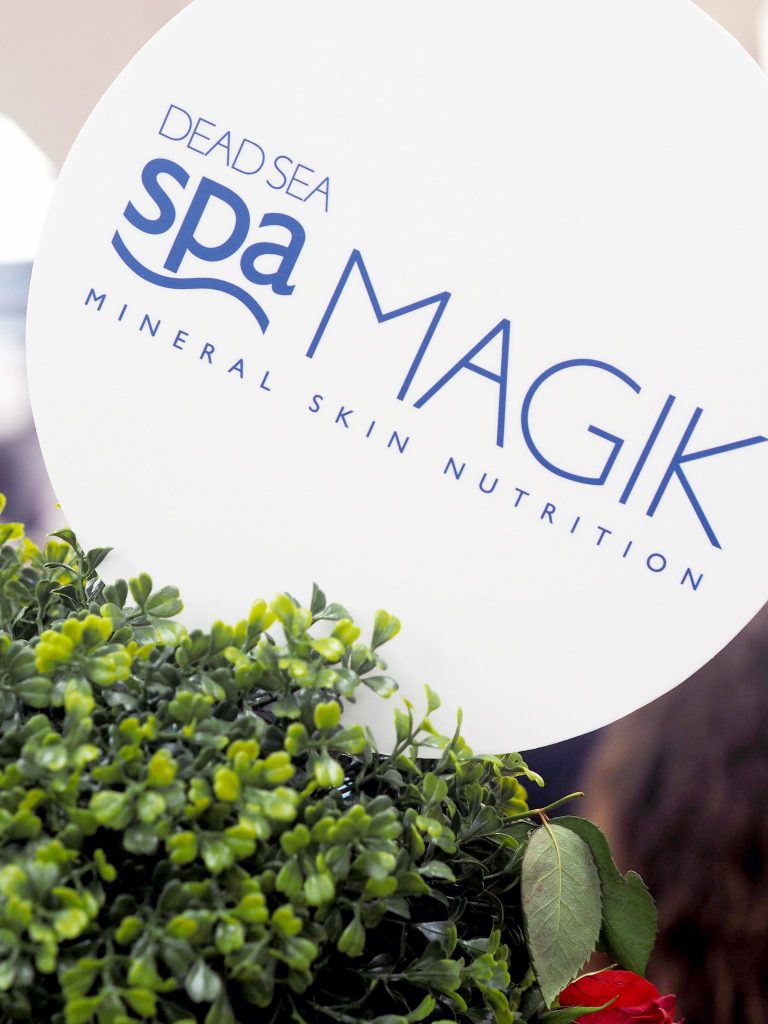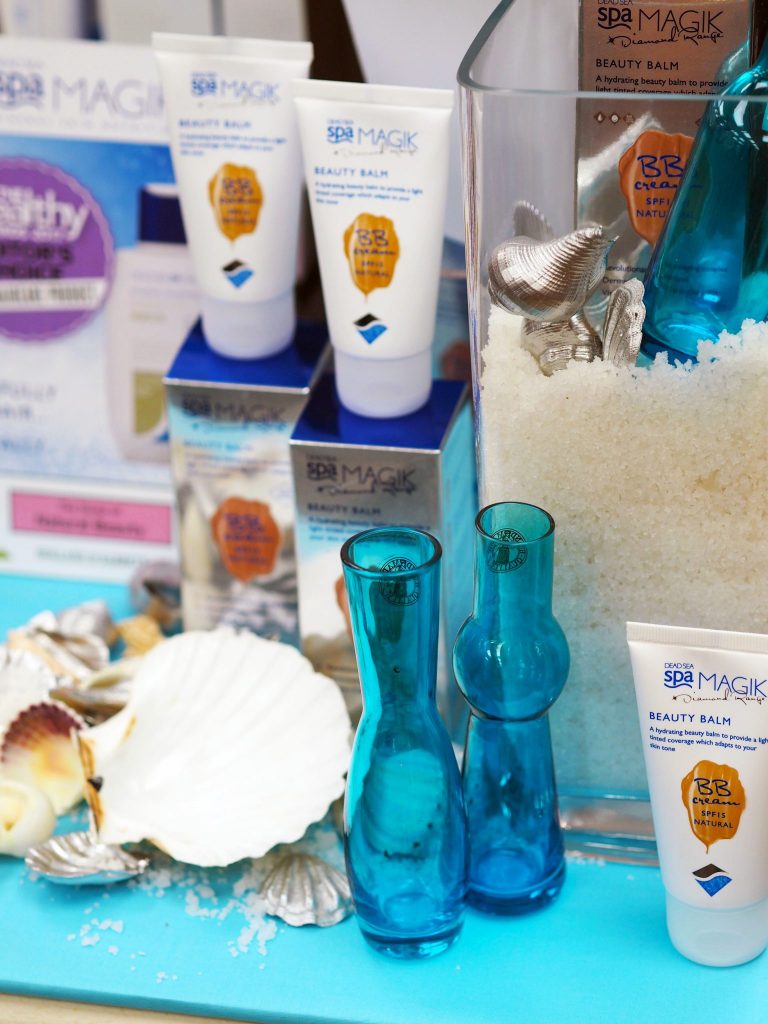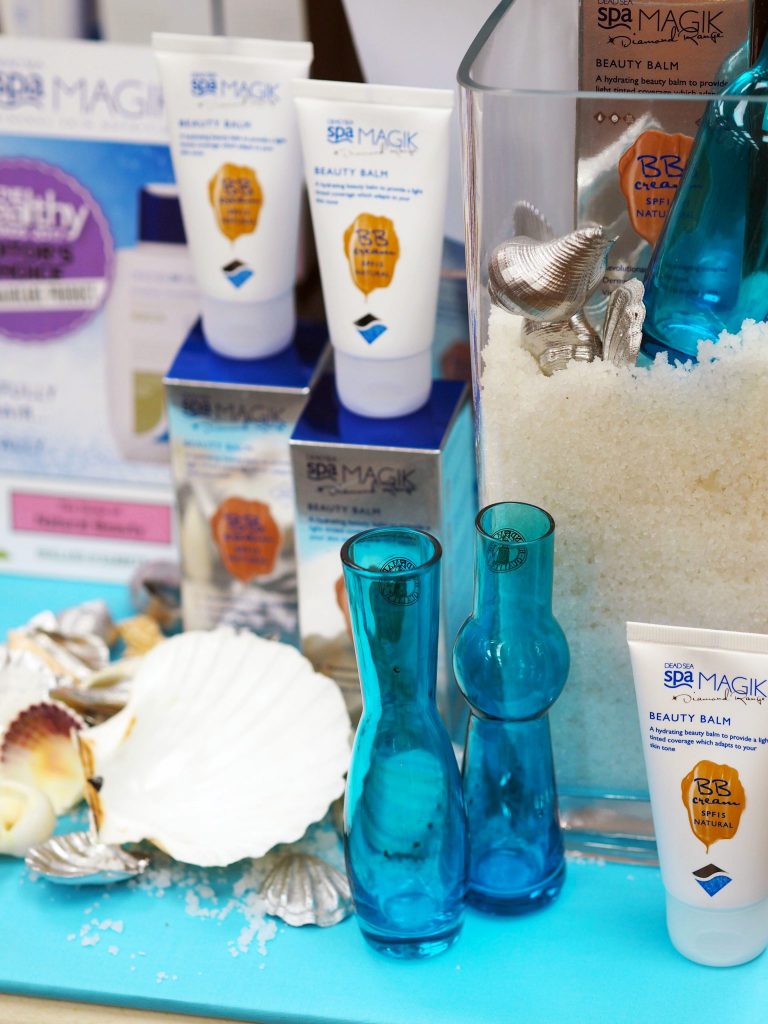 Each station was set up with a bespoke display, each one indicated by an Alice in Wonderland-esque rose bush, displaying the name and logo of the brand. The brands showcased at the event were:
Beauty Kitchen
Dead Sea
Dr Organic
Ekia
Faith In Nature
Freshious
Naturtint
Pure Potions
Saaf
Sukin
Trilogy
Viviscal
Weleda
Yes To
You may be familiar with some of these, as I did know and have tried products from some, but it was also great to discover some new brands that I hadn't heard of before, as well as get to know first-hand from some of the people behind each company what they are all about.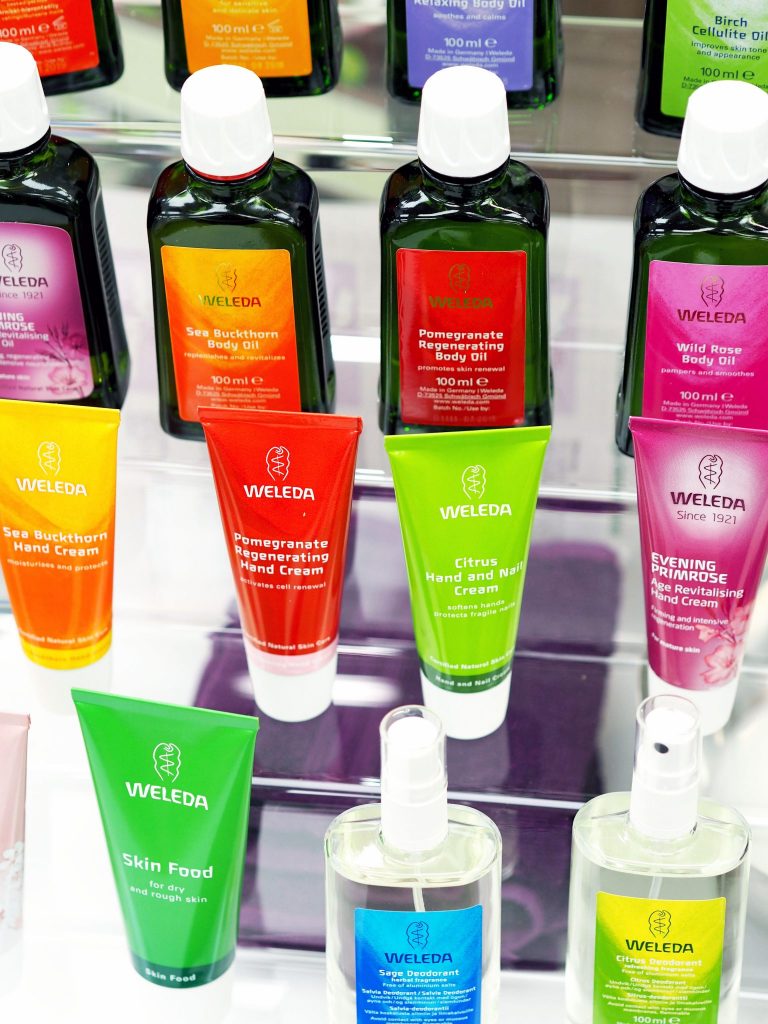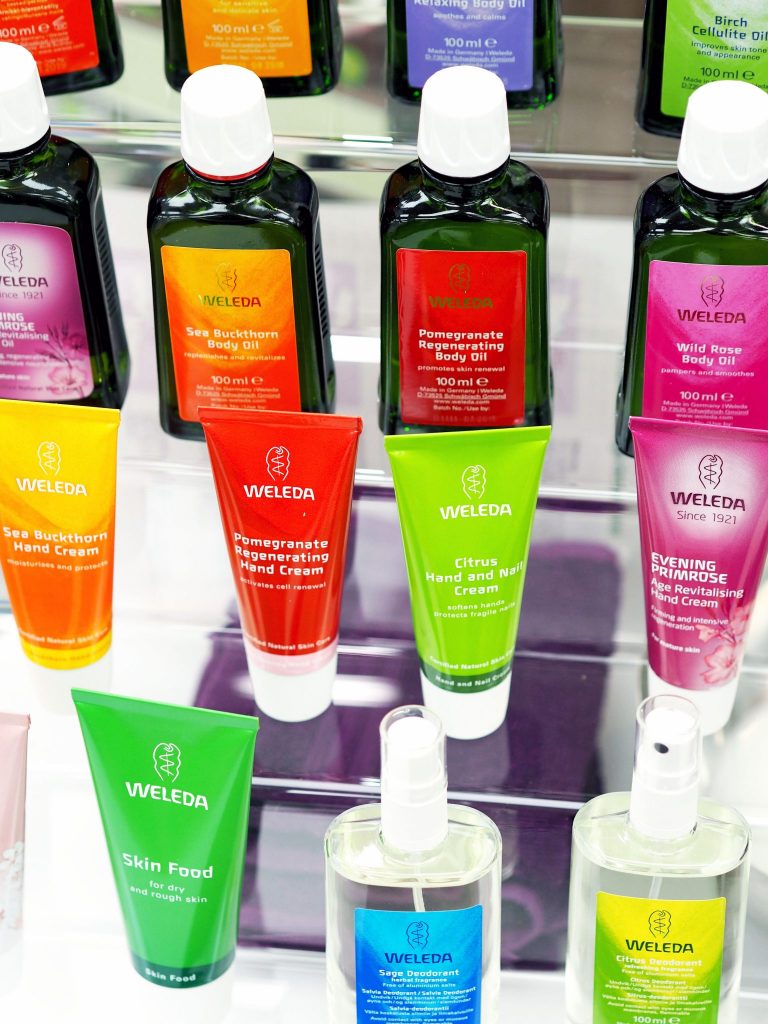 I started the evening with a lovely hand massage from Weleda, choosing a combination of the creams and oils to suit my skin and my mood most. I then moved around to a few of the other stations, whilst enjoying some of the lovely nibbles and Prosecco being offered around.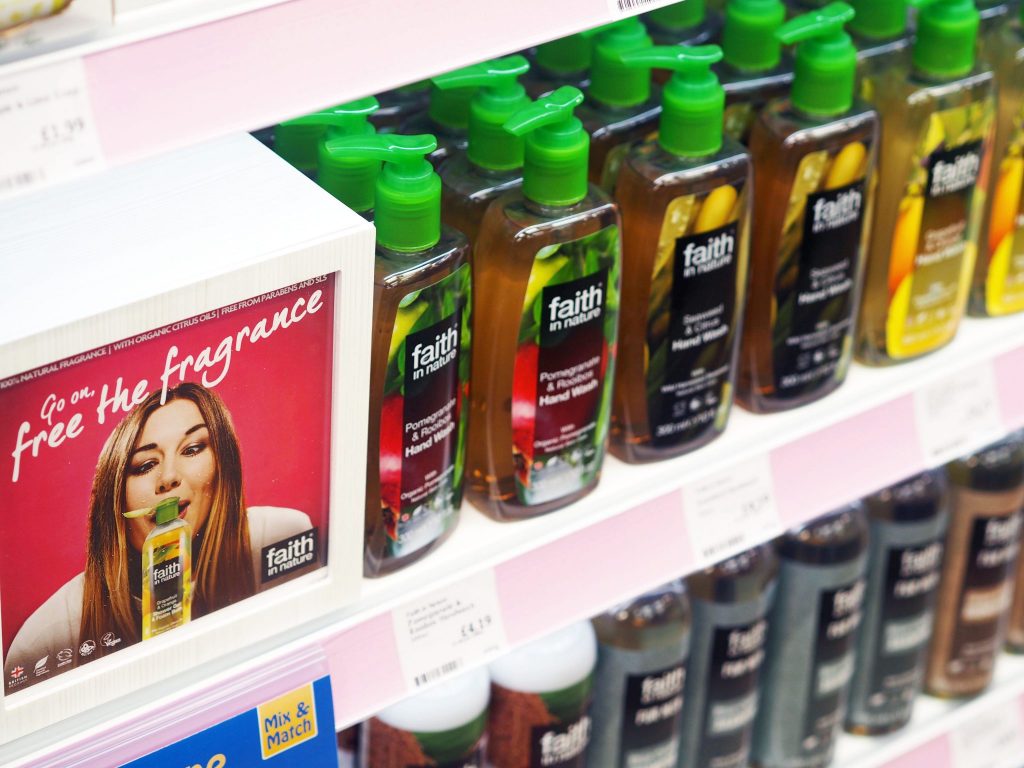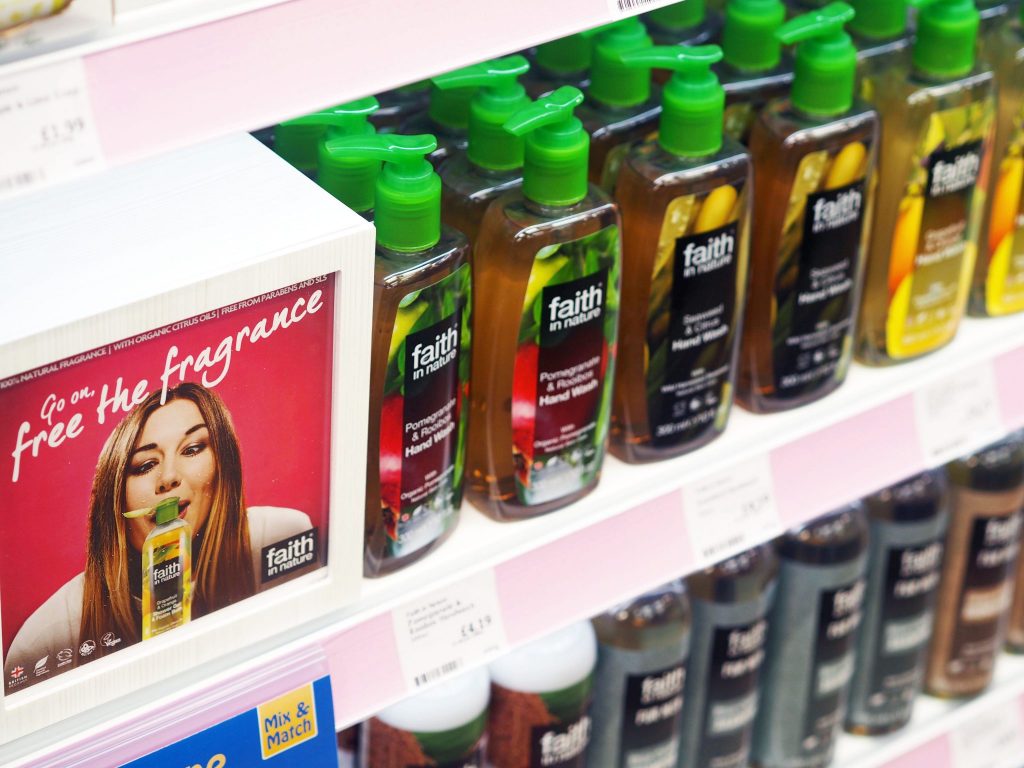 I had a lovely chat with the ladies from Faith in Nature, which is a brand I was not familiar with, but are actually based in Manchester. They have a range of the most amazing body washes, shampoos and conditioners, as well as bar soap, natural deodorant and more; all made with 100% natural ingredients, plus they smell incredible!
This is definitely a brand that is at the top of my list to try now, as the flavours and scents were all amazing – watermelon is top of my list, as well as the all-natural deodorants.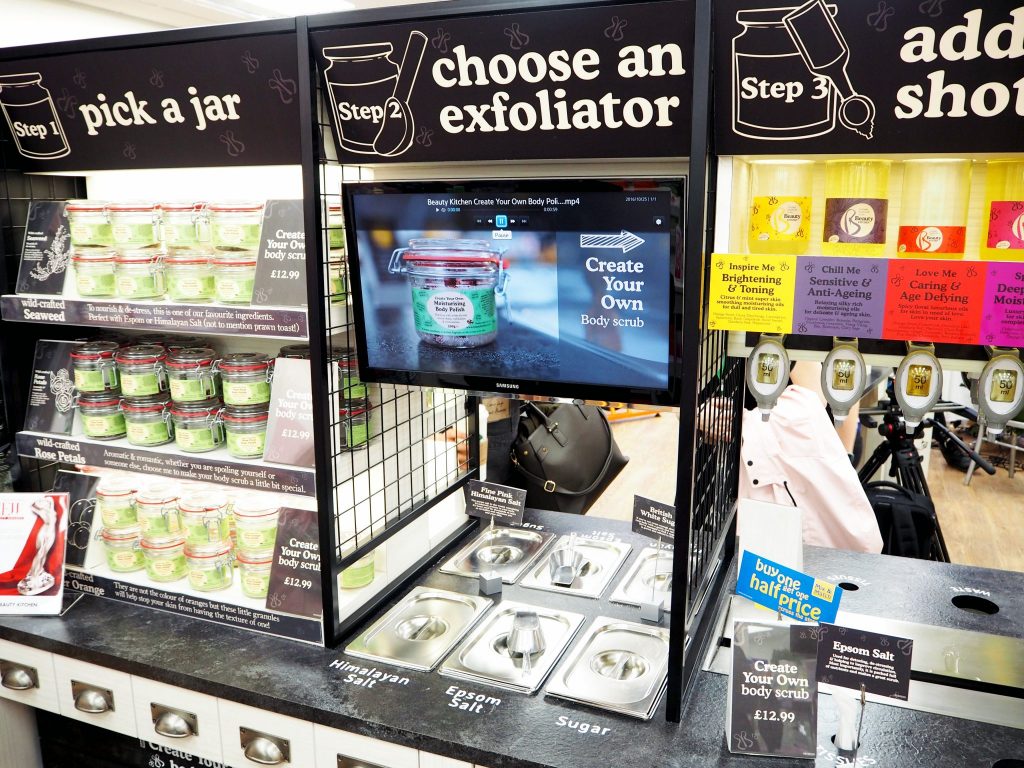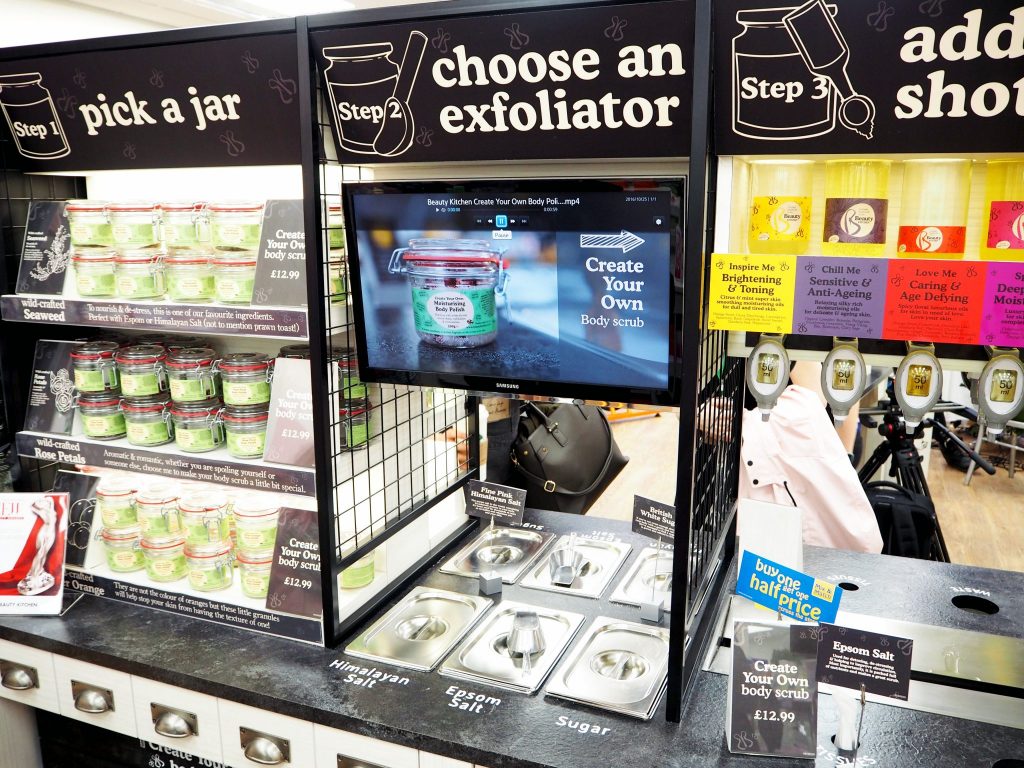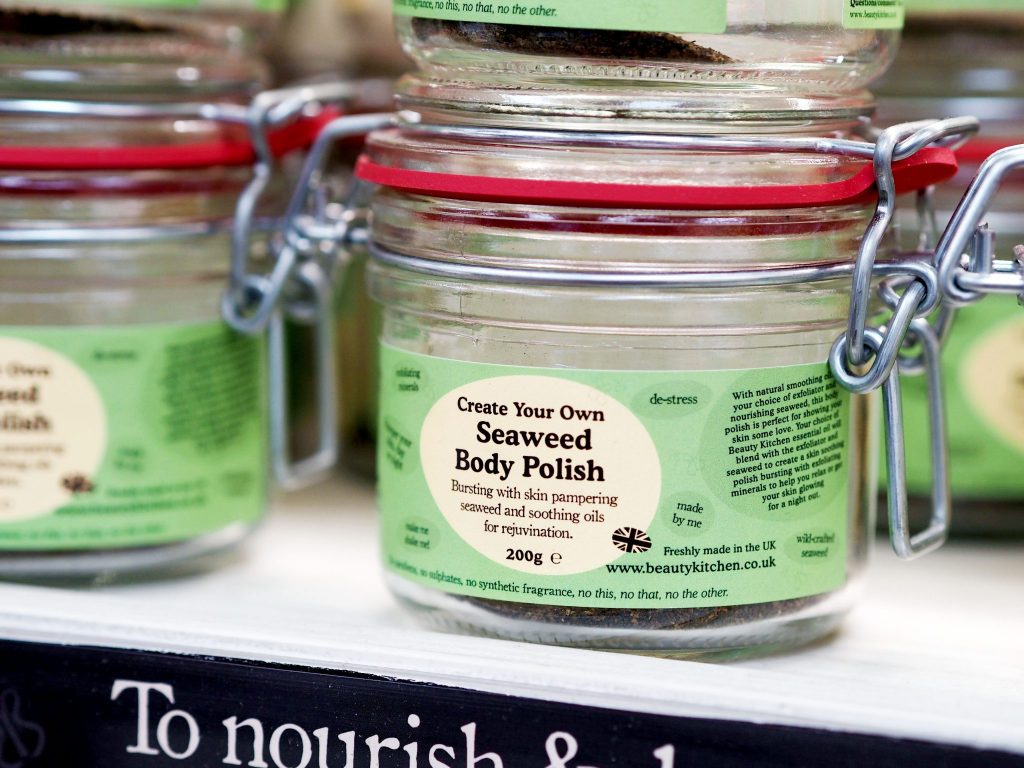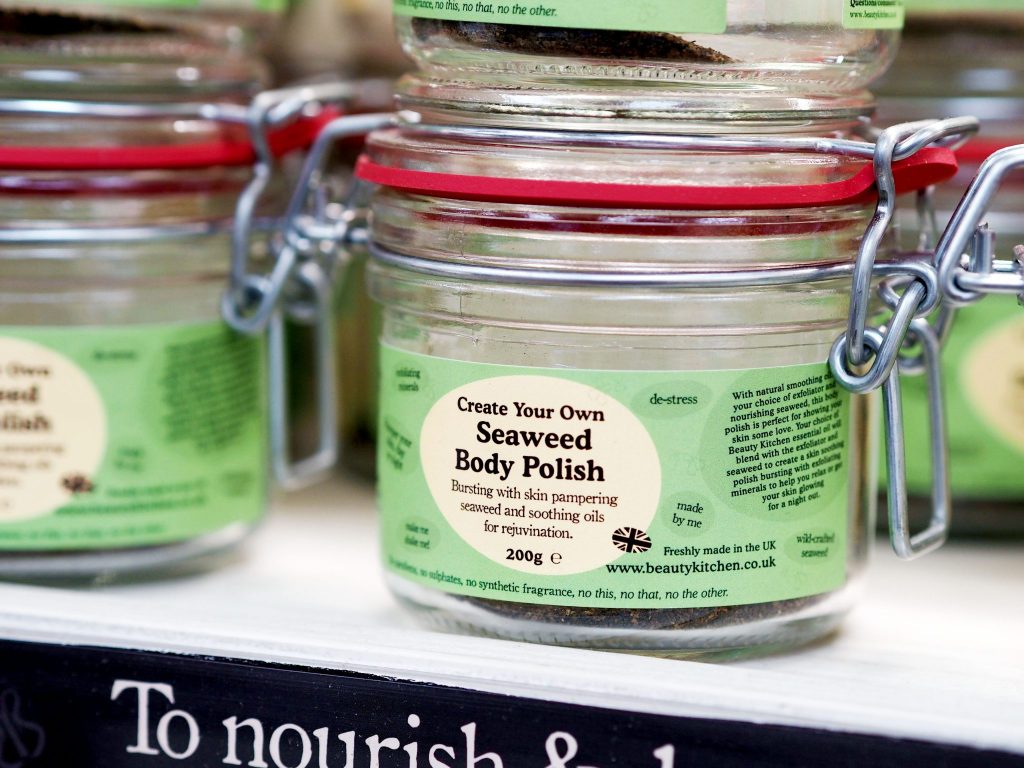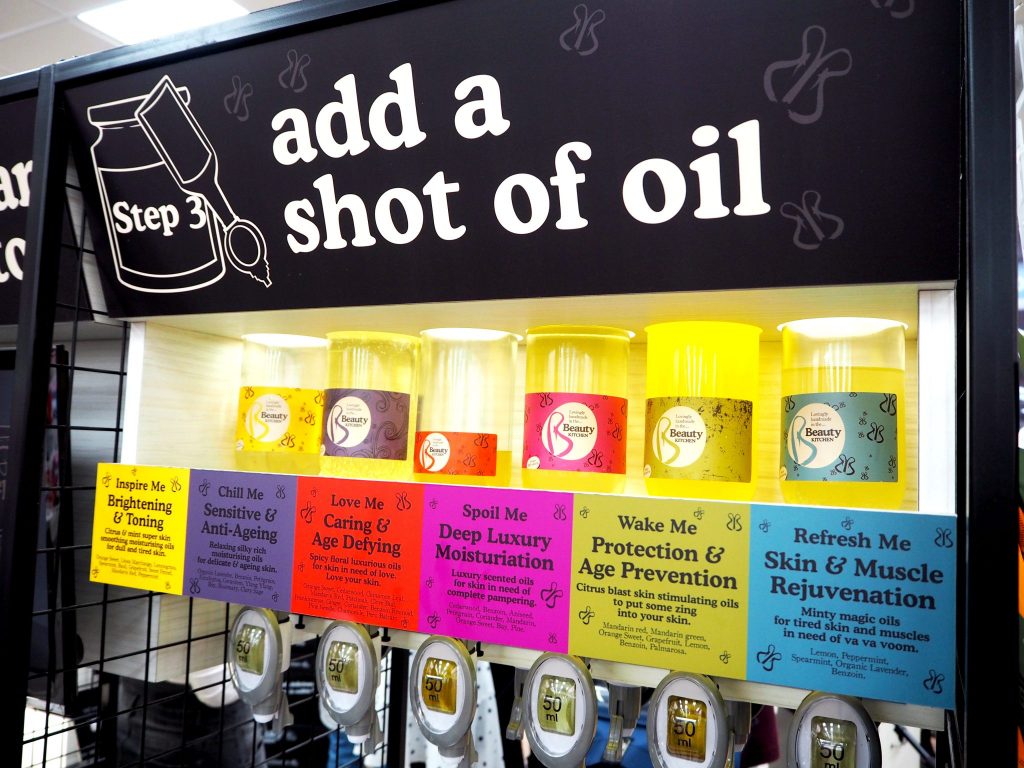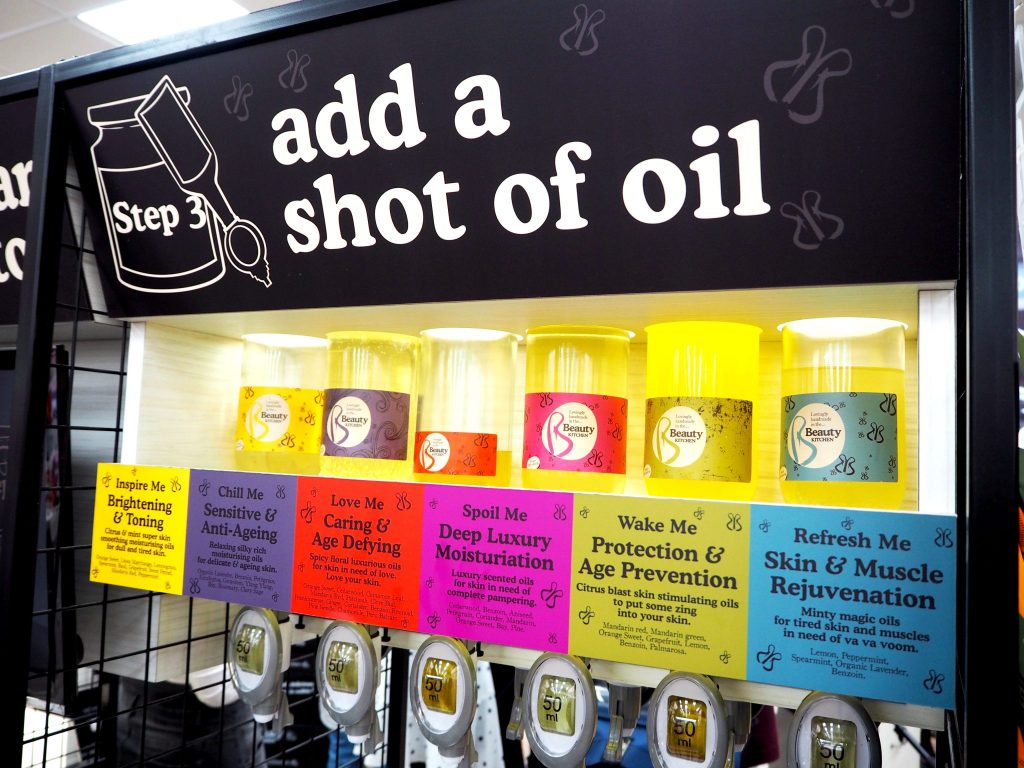 One of my absolute favourite stations was the Beauty Kitchen – Create Your Own Scrub. This is such an amazing idea and would make an amazing gift for a friend or loved one. The concept is that you pick a base to begin with (I picked the seaweed body polish), then you add a scrub of your choice (I opted for himalayan salt), and finally you choose an all natural oil and add this to the jar (I chose the Refresh Me – Skin & Muscle Rejuvenation). You work your way along the station and build your own scrub, then add to your basket as usual. It makes such a thoughtful present as you have made it yourself and can tailor it to your recipient, or even bring them into store to create their own!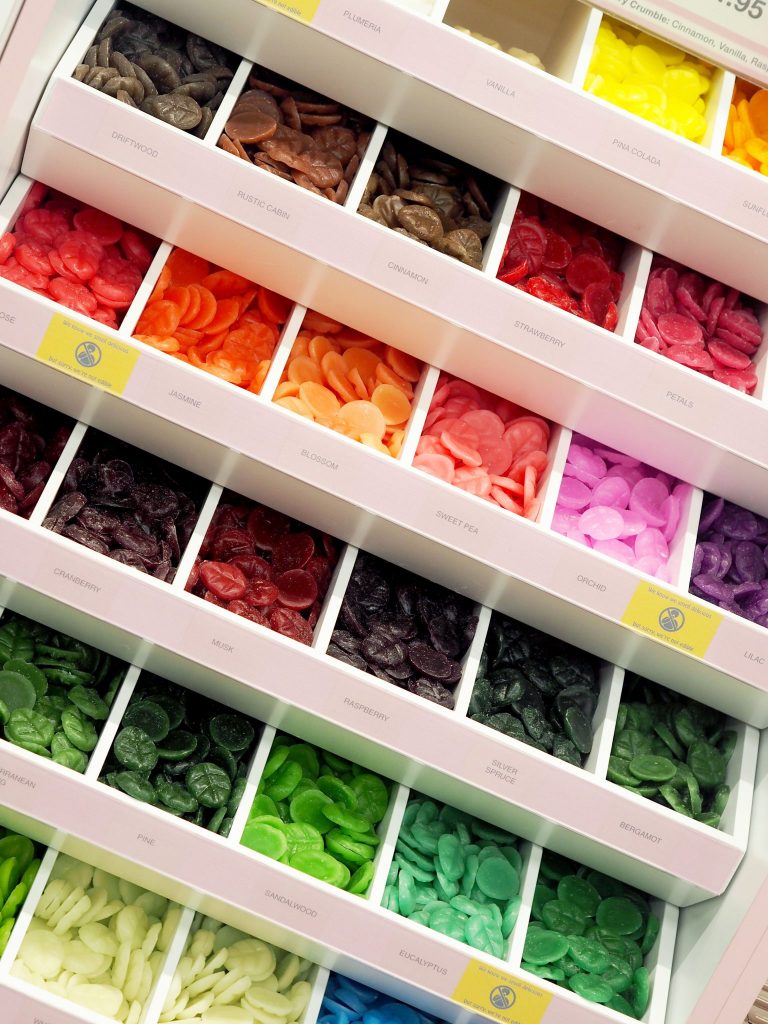 Beauty is actually now the fastest growing category in the Holland & Barrett, and has come such a long way since being the first to ban parabens, SLS and SLES from all of their beauty products in 2009.
There is such a focus on healthy living at the moment, and i have definitely noticed an increase in people trying to make changes to their lifestyle whether that be diet, exercise or the things they choose to put on their body and face. And after all, why not?! Why shouldn't we try to make our beauty products natural, when we are all about eating natural. I, for one, have made huge changes to my diet and lifestyle in the recent months, but at first I didn't event think about the possibly harmful and definitely un-pronouncable ingredients and chemicals that I might put on my face and body every day. It all should come as a whole, and I am 100% backing the powerful decisions and changes that Holland & Barrett have made, and absolutely love my new Home of Natural Beauty.
After leaving the event, Holland & Barrett kindly gifted me with an absolutely incredible goodie bag, jam-packed with products from all of the brands I have listed above. I am currently working my way through and trying them all out, so will be sure to show you guys in a follow-up post coming soon!
What are your favourite natural beauty products?
LL x
A huge thank you to Holland & Barrett and Pegasus for hosting such a great event.