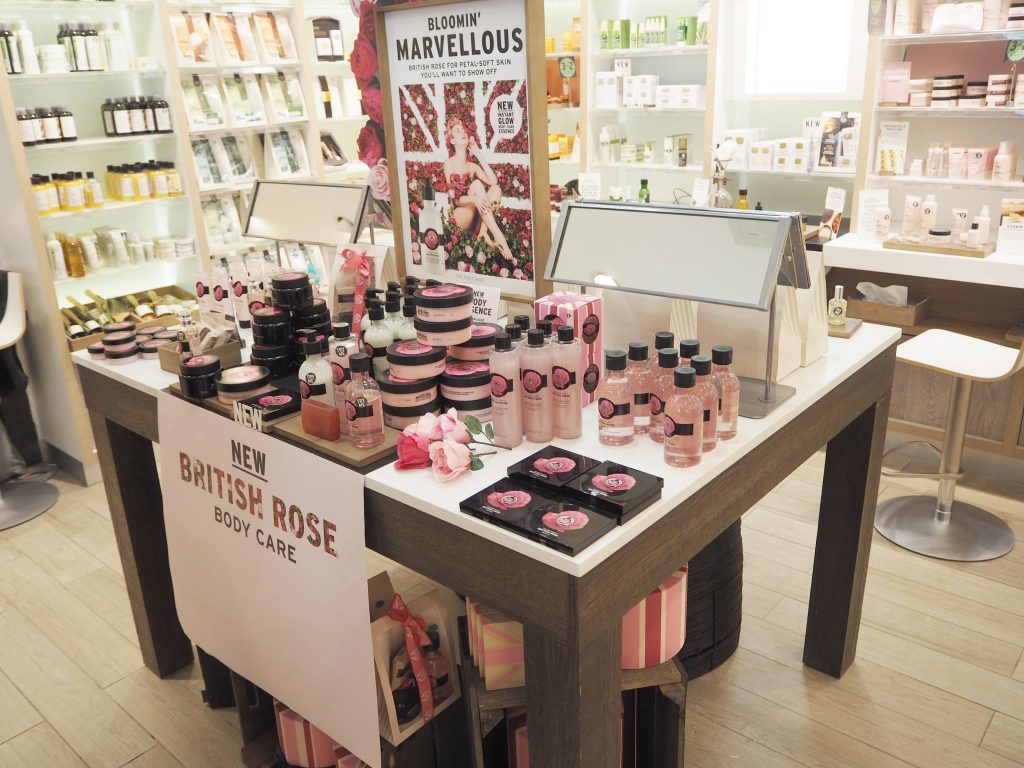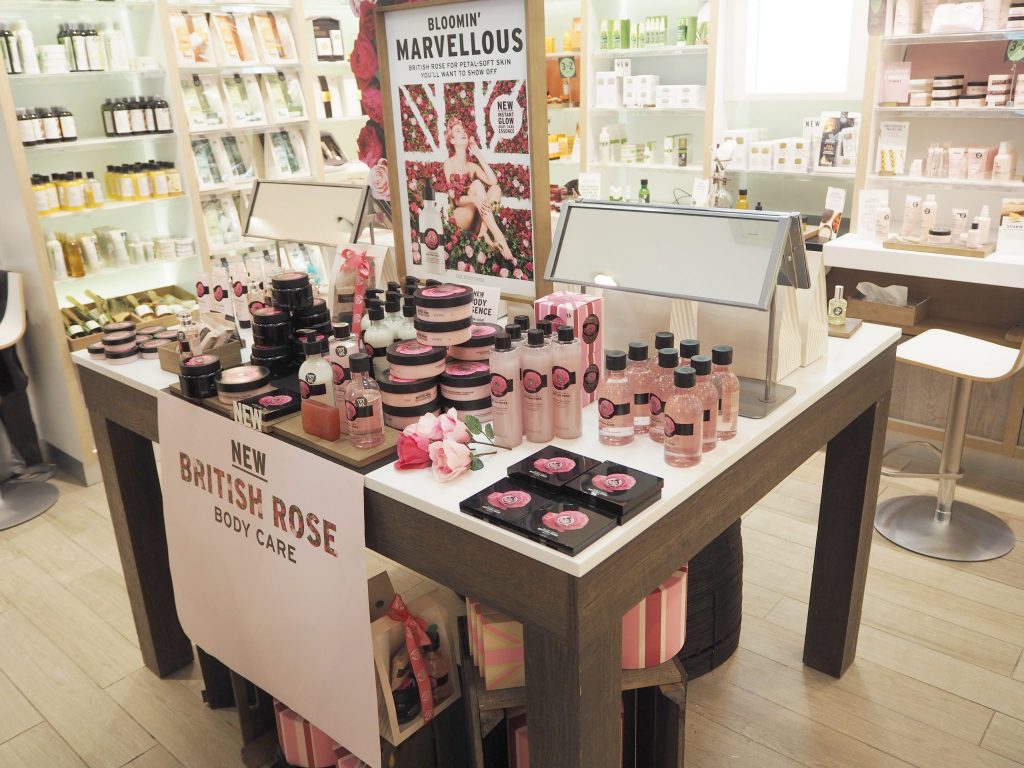 Last month I was invited to an event at The Body Shop to try out their new British Rose range and take a look at the other new ranges in store. I was actually really pleasantly surprised by the entire range; the scent is super fresh and feminine, and there are some wonderful new products. To top it all off, the products in the British Rose range are all made from 100% organic roses – grown by The Body Shop's passionate farmers in Herefordshire.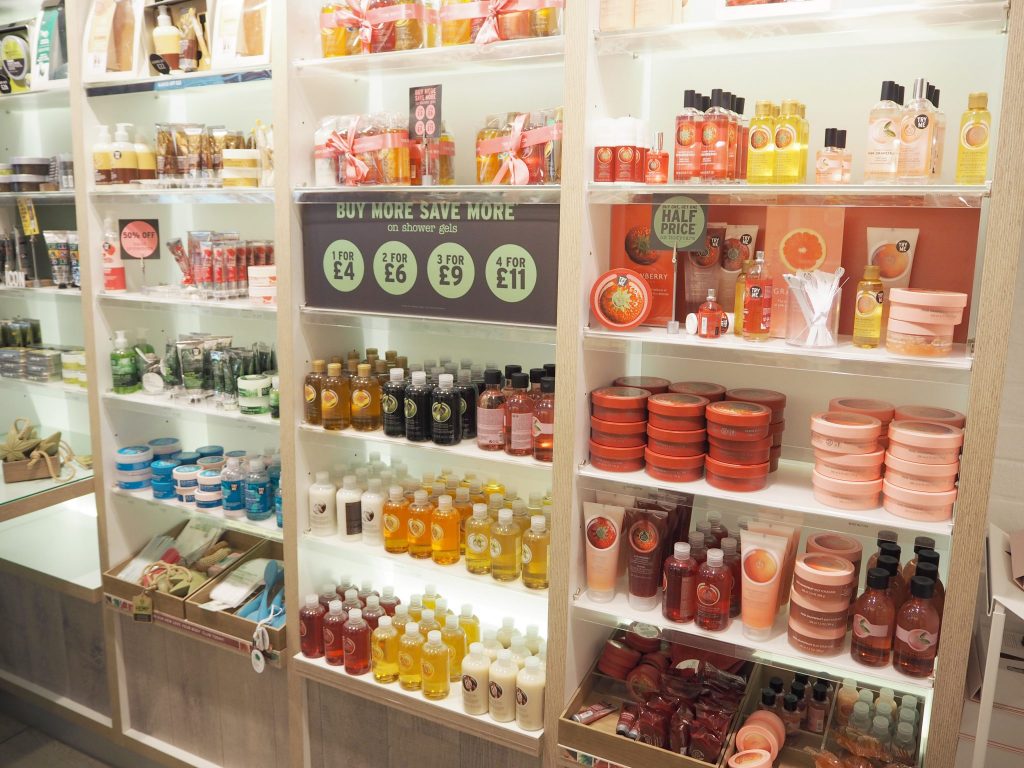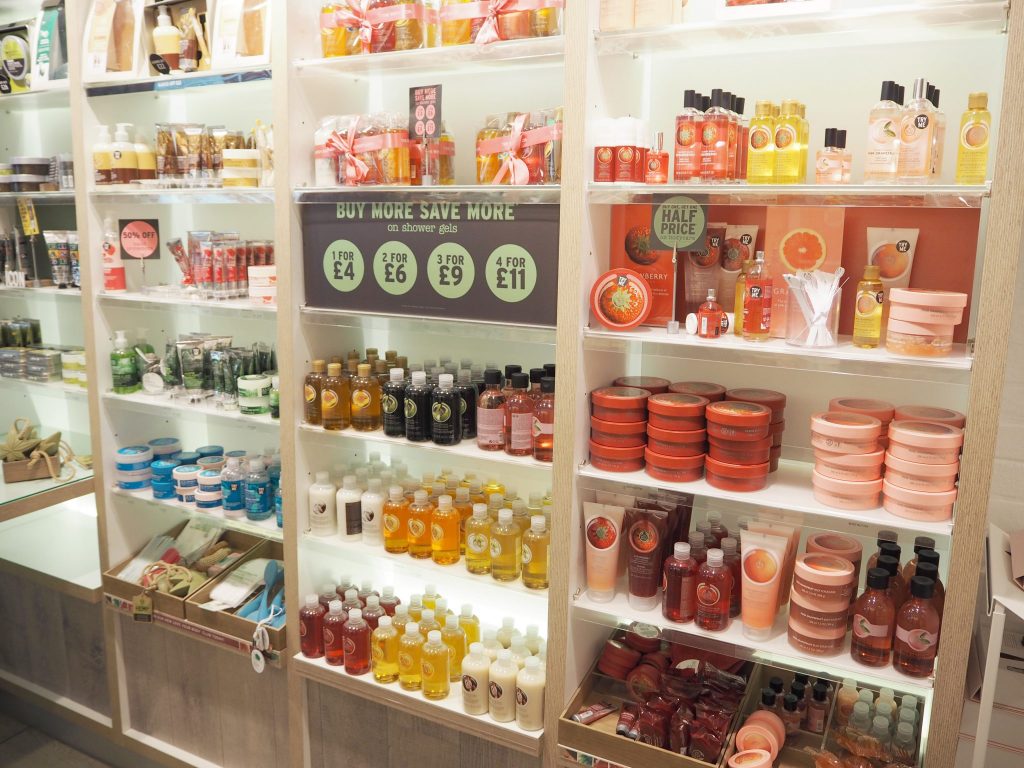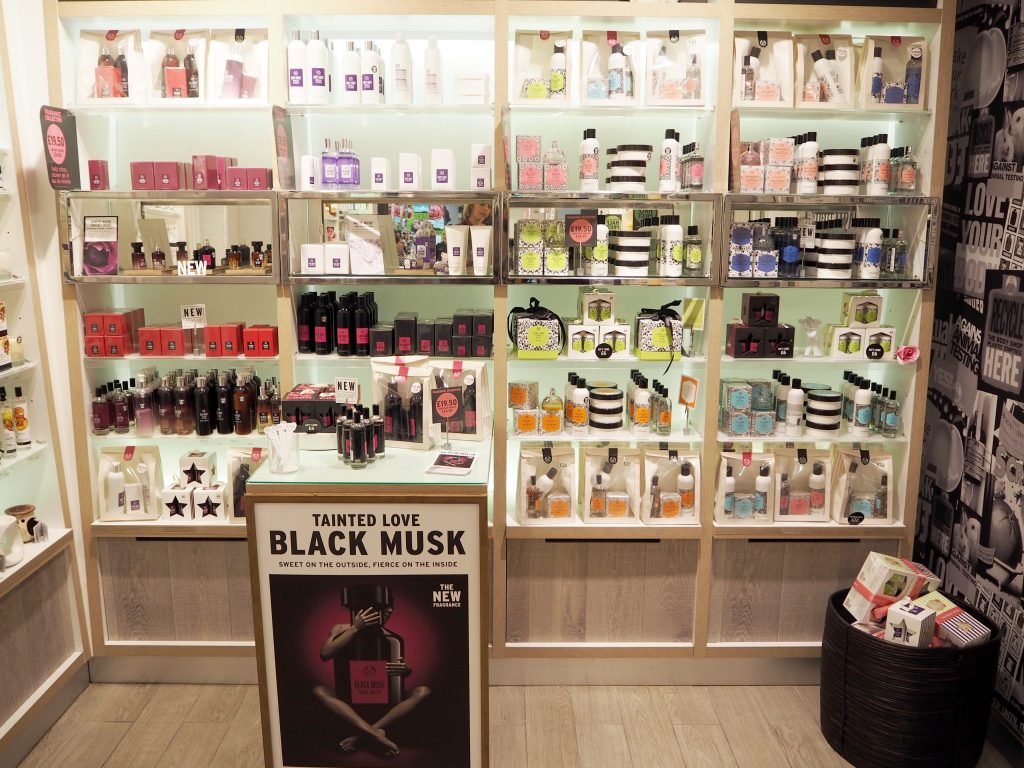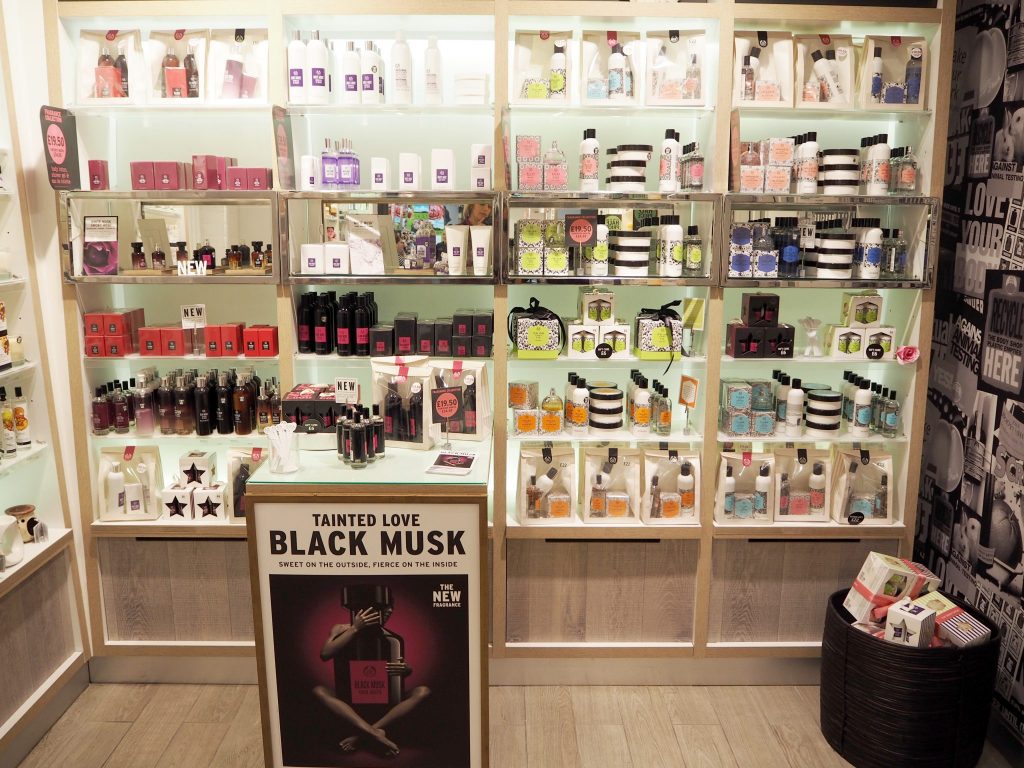 We arrived and were welcomed by the lovely store assistants with delicious prosecco and chocolates – what more could a girl want?! The store was just closing to the public so we had a look around, of course smelling and sampling some of our favourite products, and made ourselves comfortable.
Once the store was closed everyone was offered the opportunity to have one or all of the treatments on offer that evening, using products from the new range as well as some others – the options were a hand and arm massage, a facial, or a makeup session.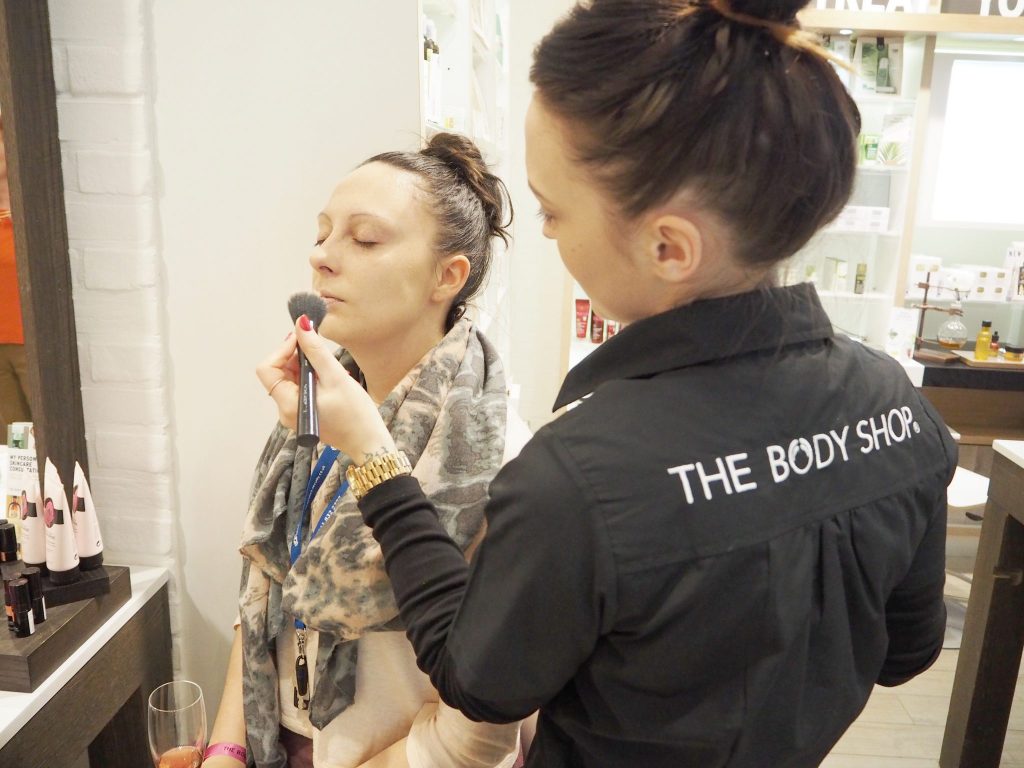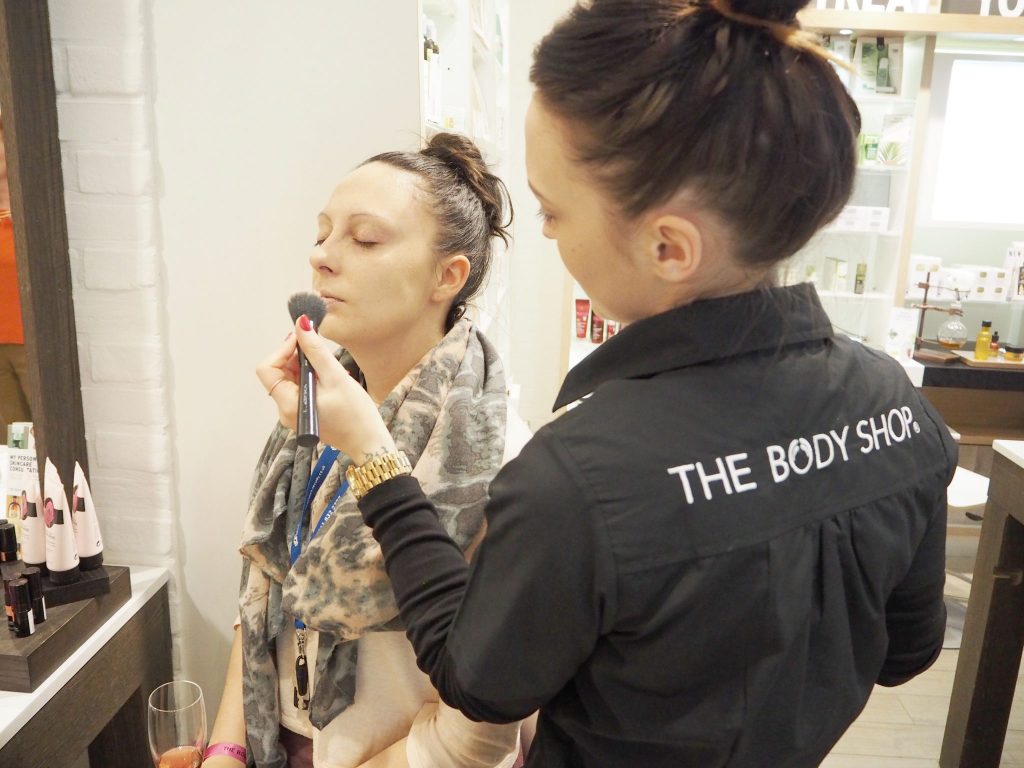 I opted for the hand and arm massage as I am a very hands-on person and tend to get dry hands, meaning I'm always trying out new hand moisturisers and ways to keep my hands protected. The massage began with the Exfoliating Gel Body Scrub, which is a textured scrub made with real rose petals. This is a lovely exfoliator as the beads in the gel aren't too harsh or scratchy on the skin. The gel gently melts in and refines to reveal smoother, fresher skin. The next step was a cocoon of the British Rose-Petal Soft Hand Cream. This is super soft and very lightweight which I love – it melted into my skin so quickly and wasn't greasy at all. The final touch was the Instant Glow Body Butter which is  probably my favourite product from the range. It is beautifully pearlescent and has a gorgeous subtle purpley-pink glow when the light hits it. This also feels super light to apply  but packs in some rich 24 hour moisture for your skin. Needless to say my hands felt dreamy after the massage!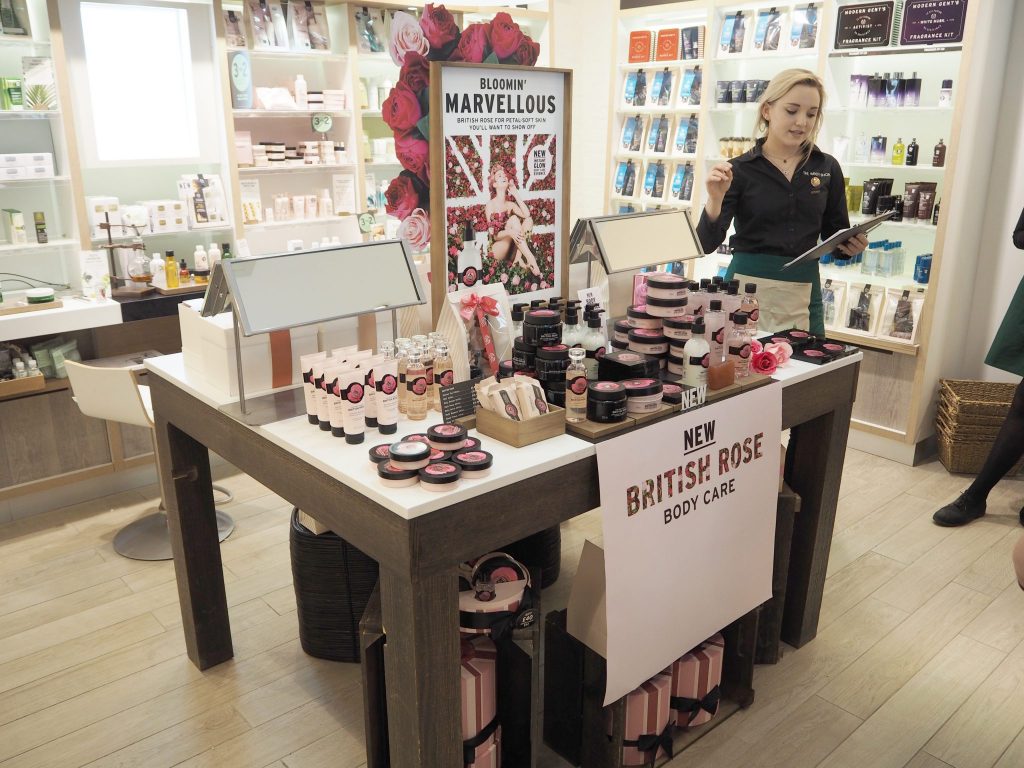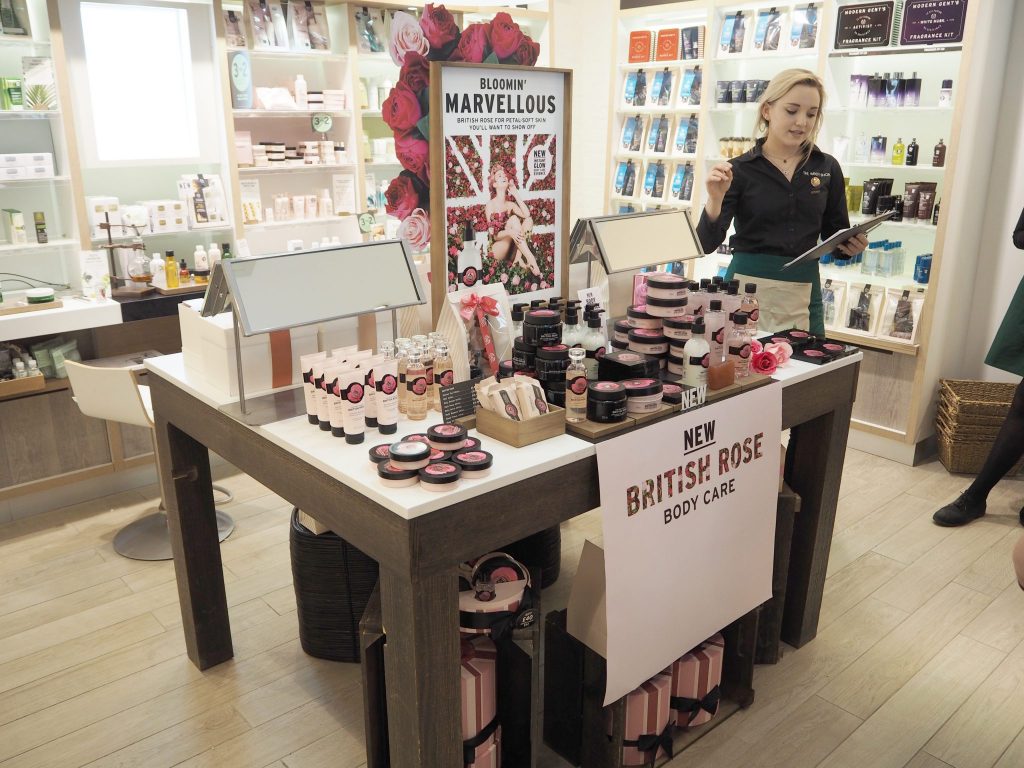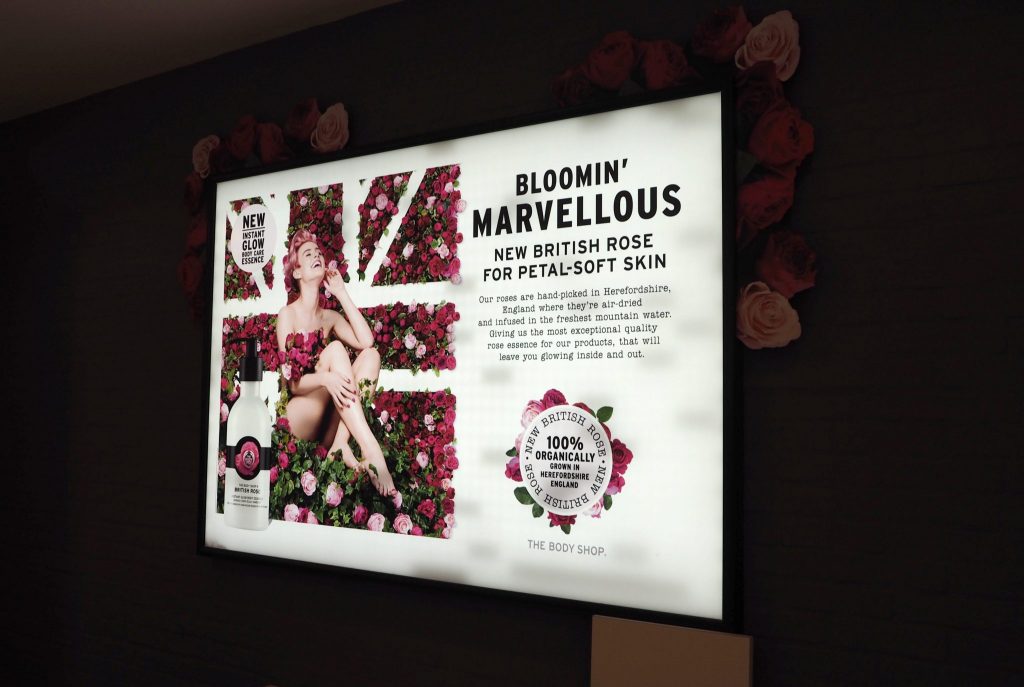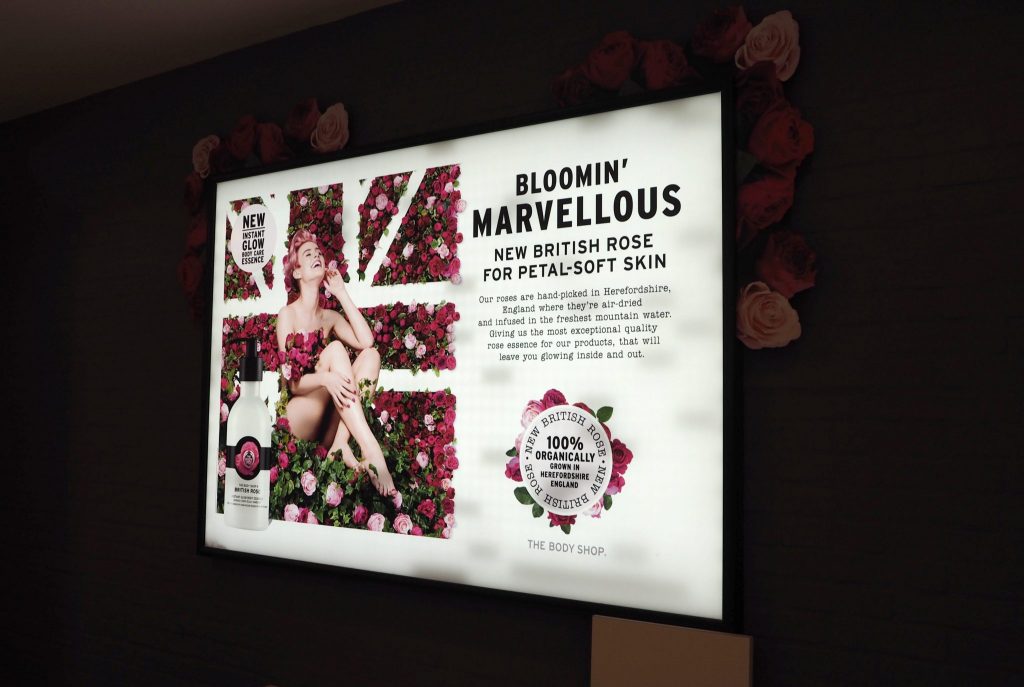 Once we had indulged in the treatments, we were given an overview of the new range by one of the ladies from The Body Shop.
The range was launched to celebrate The Body Shop's 40th anniversary, and represents everything natural, ethical and sustainable, whilst still portraying true beauty and femininity. It is very quintessentially English and is a displays just how good The Body Shop are at doing their bit for the planet.
The range consists of eight new products:
British Rose Shower Gel
British Rose Body Butter
British Rose Petal-Soft Hand Cream
British Rose Petal-Soft Bath Foam
British Rose Exfoliating Soap
British Rose Exfoliating Gel Body Scrub
British Rose Eau De Toilette
British Rose Instant Glow Body Essence
They have also launched the British Rose Eye & Cheek Palette alongside the body products, which is a beautiful collection of rose tones and smoky hues for a timeless and very wearable palette:
British Rose Eye & Cheek Palette
The rose scent generally gets a pretty bad wrap in my opinion – people tend to think of it as an 'old lady' sort of fragrance, and it can be to a rather acquired taste as it is very distinct and strong. I was surprised that this was the chosen fragrance for their new range as all of their scents are so delicious and pretty much everyone I know adores them, it might be quite a risk to choose something that could be a bit love-hate with their customers. However, upon discovering the range and it's background I quickly learned that The Body Shop had put a great twist on the rose scent, with additional notes of bergamot, tangerine and clean musk to really brighten and lighten the heavier scent. The products felt really fresh, feminine and modern – not 'old lady' like at all!
The Body Shop British Rose range really is truly lovely – from the idea and process behind it, to the eye-catchingly gorgeous packaging, and the luxurious products included.
If you are looking for some new pamper products or just fancy trying out something new and feminine for the summer, I would highly recommend popping down to your local Body Shop and giving these a try.
 Do you have any Body Shop Favourites? What do you think of the rose scent?
LL x