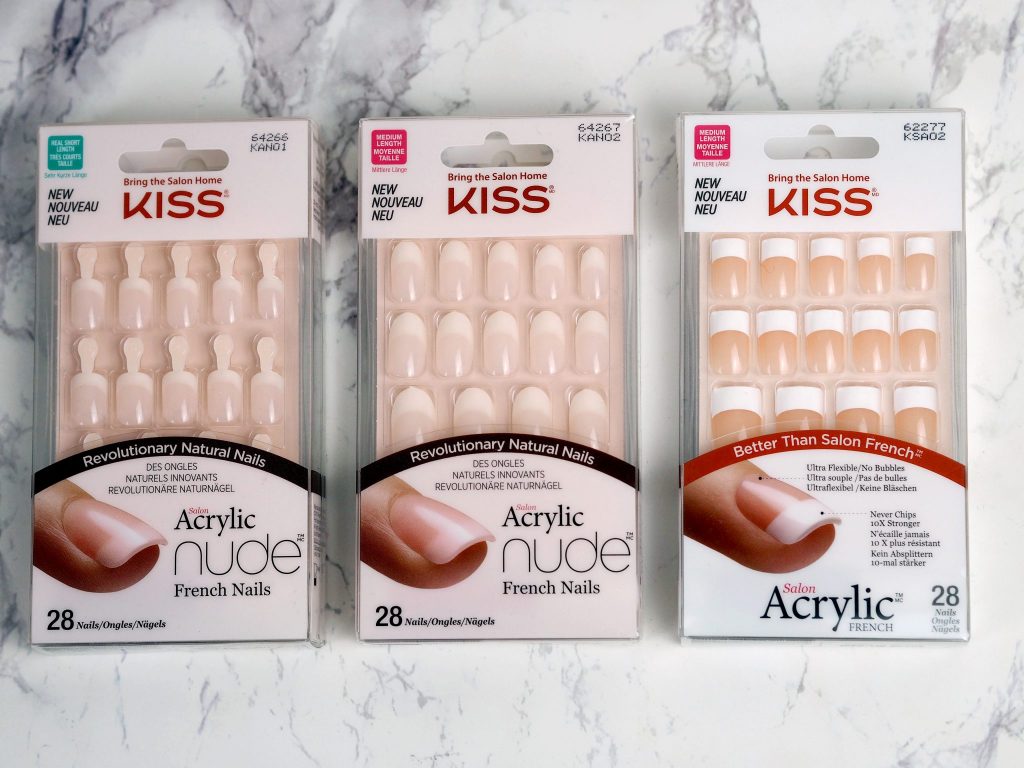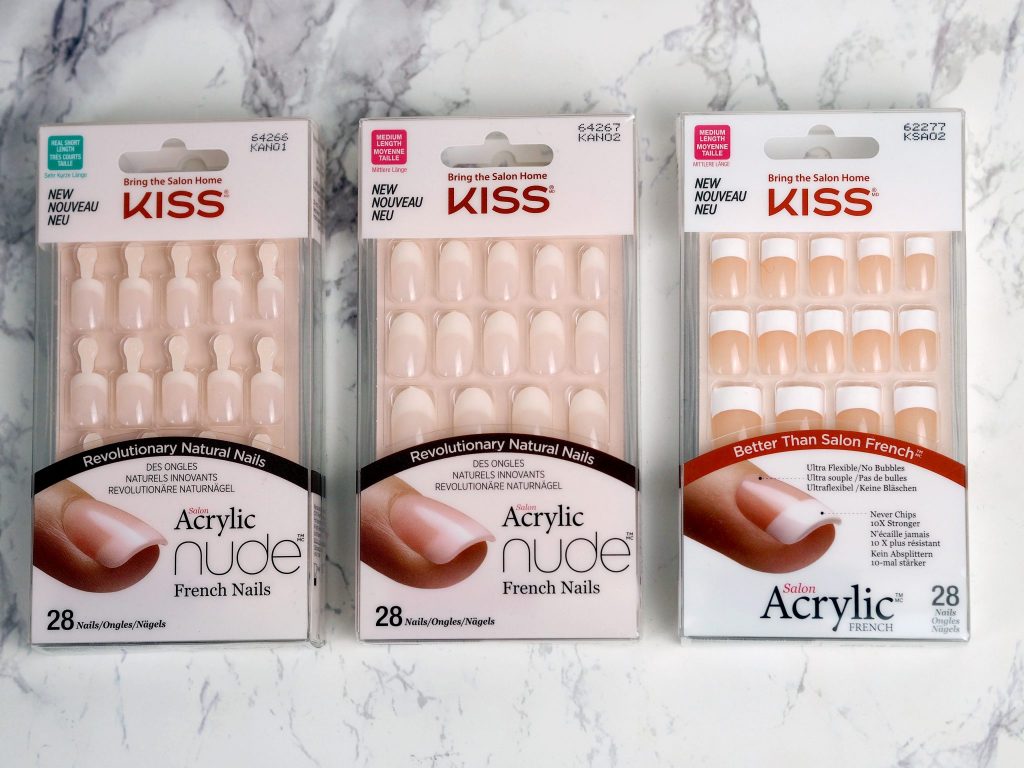 Kiss Nails are a second-time feature now to Laura Kate Lucas, which can only be a good sign. You may have seen my original post (if not, be sure to click here for a read) when I tried out the imPRESS and the acrylic nails. The lovely guys over at Alex Silver PR very kindly sent me over a second batch of Kiss Nails to try, including two lots of the new Nude French Nails, and another set of the amazing Acrylic French that I tried last time.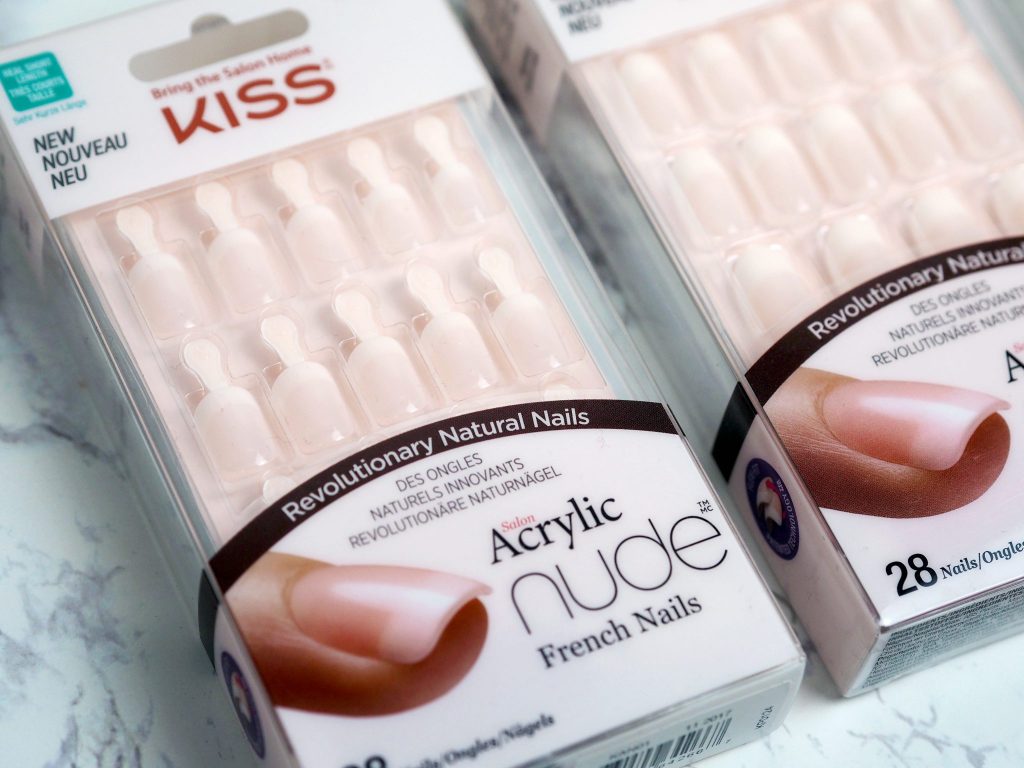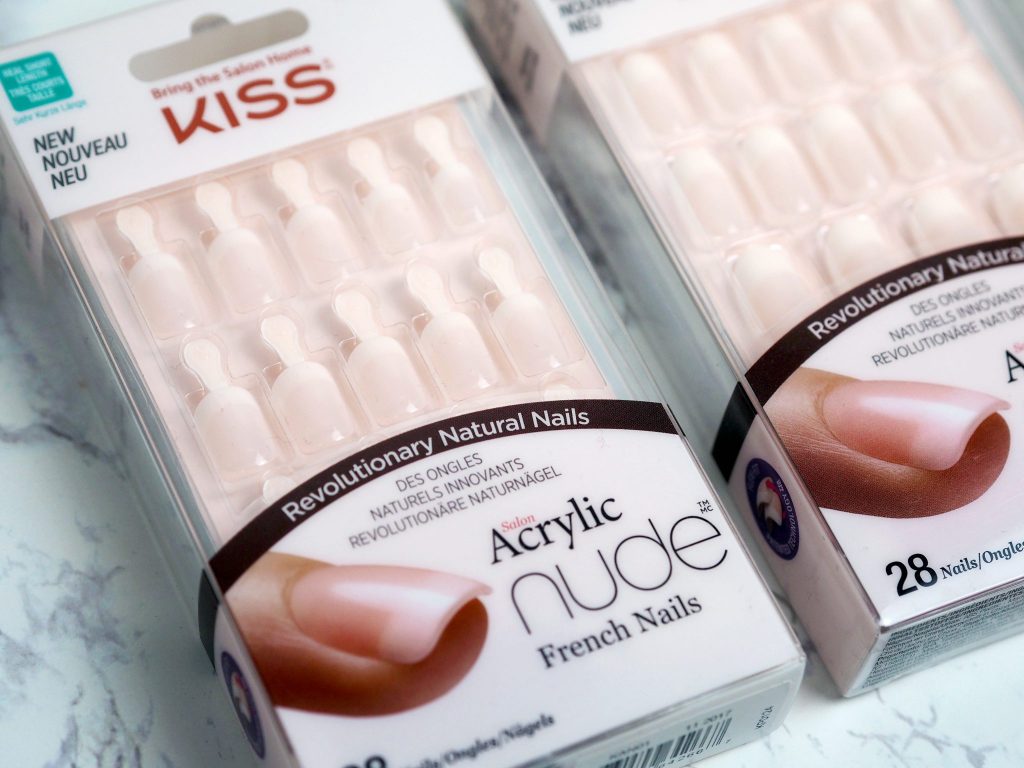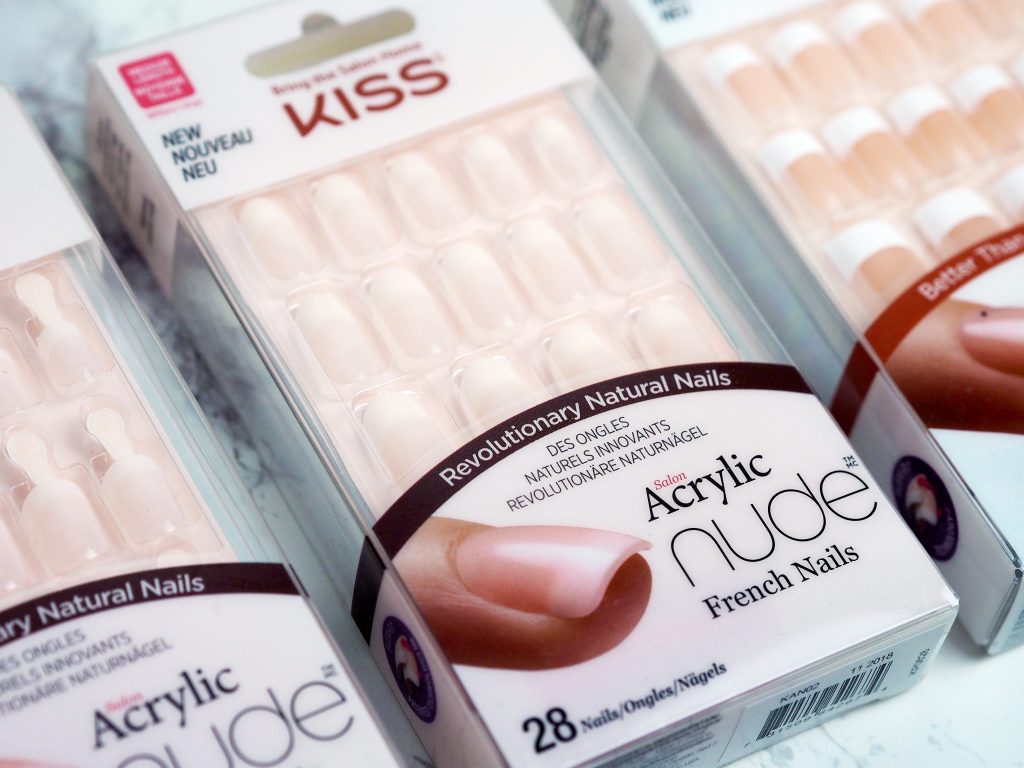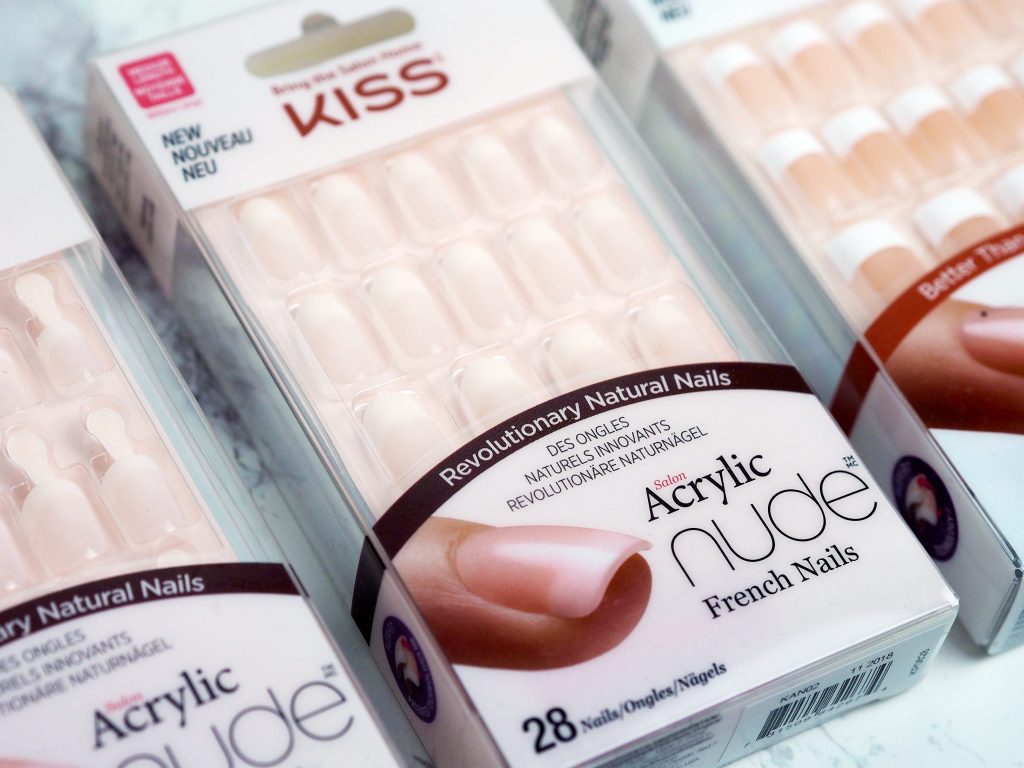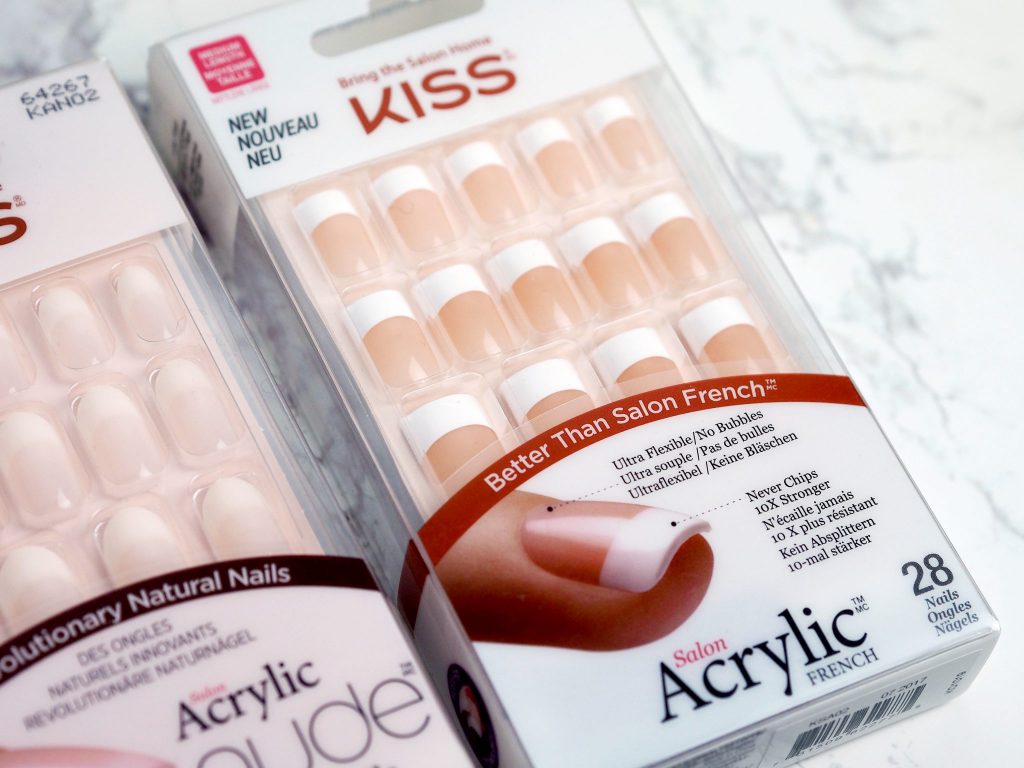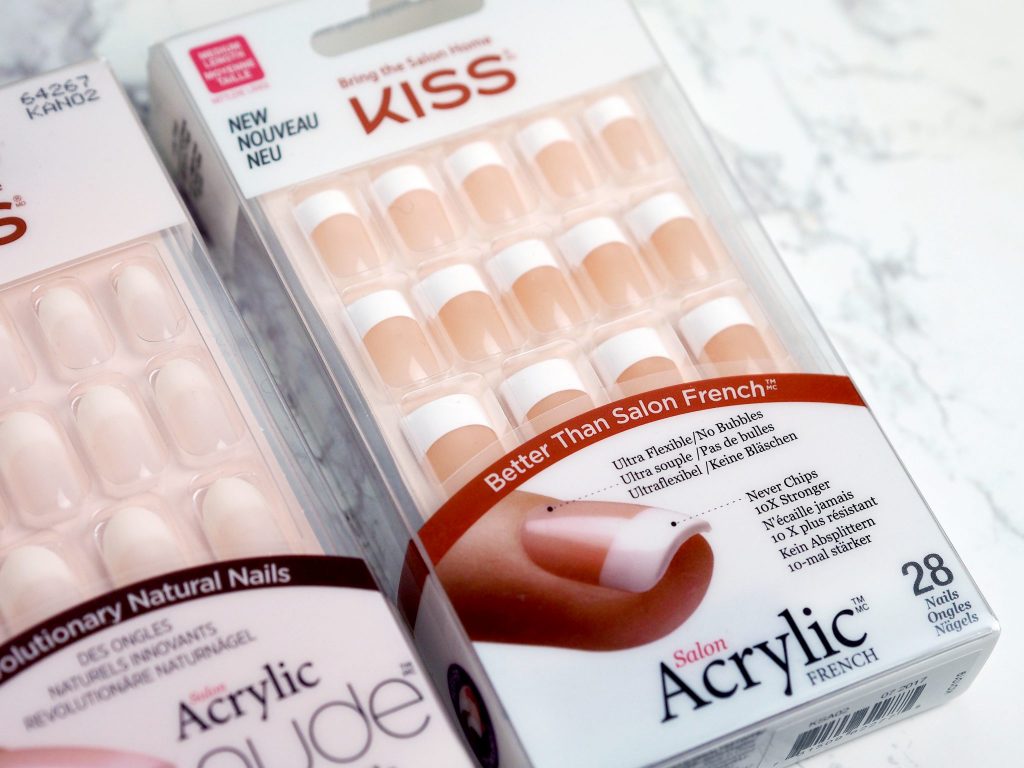 It definitely didn't take the second batch to sell these nails to me; they are super easy to apply, comfortable, long lasting, and not only that, but you do actually get 28 nails in each box, so you have enough for 2 wears.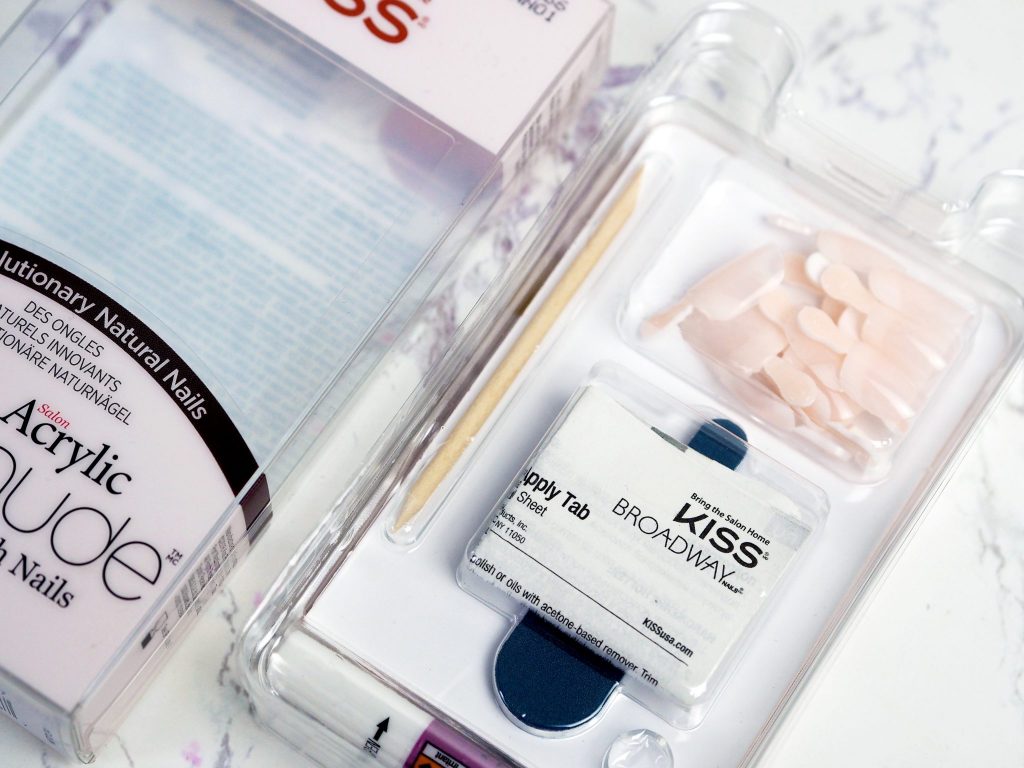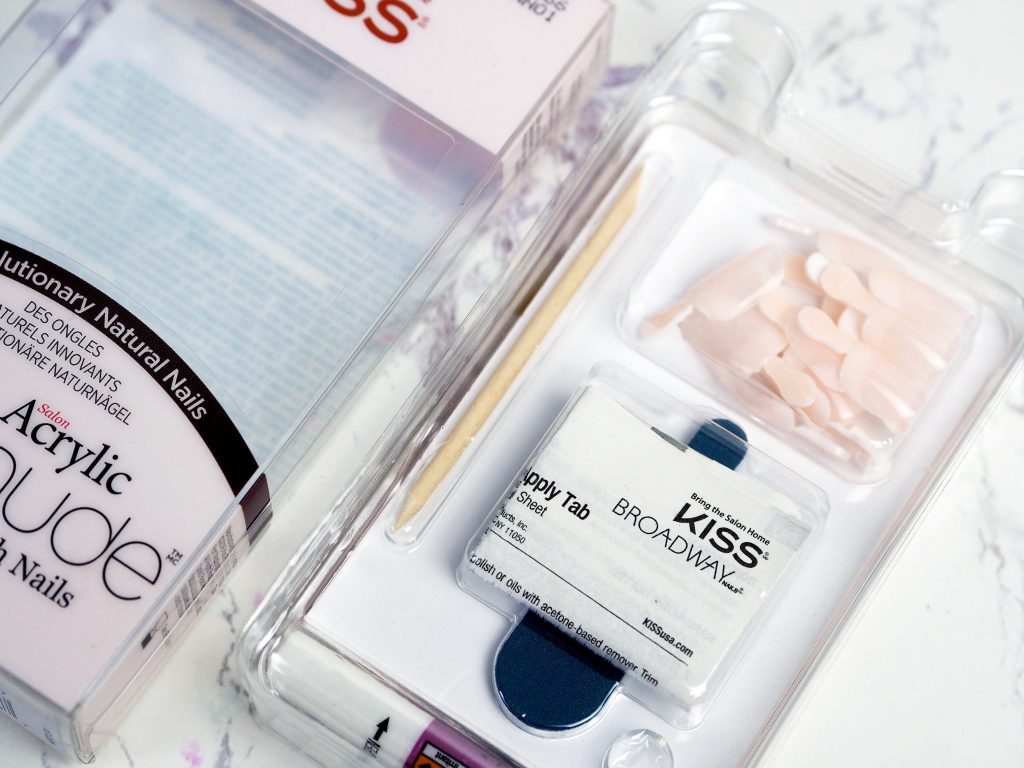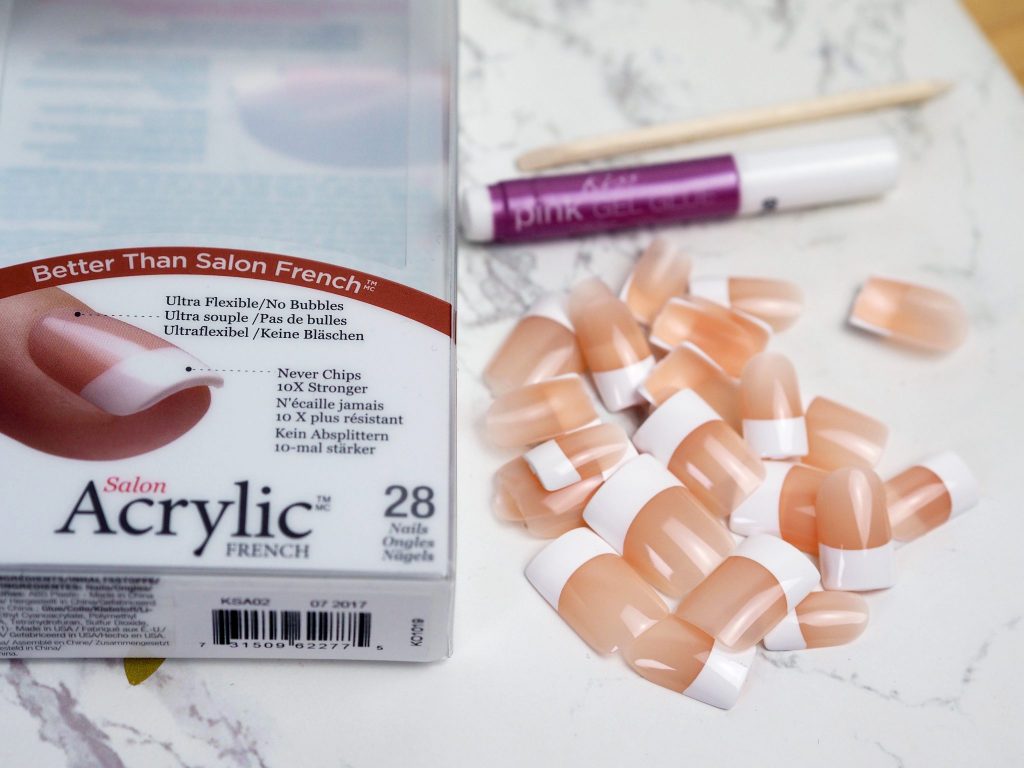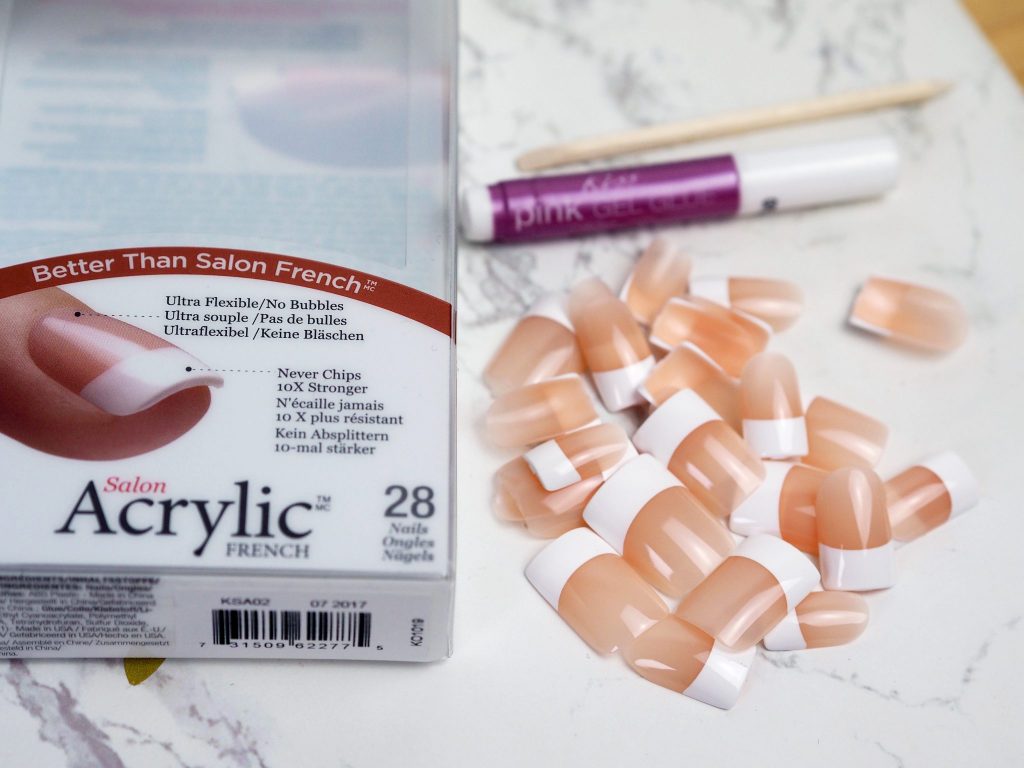 Included in each kit is the nails, a little instruction booklet, a manicure stick, a nail file and a fresh tube of glue; everything you might need to give yourself a lovely nail makeover! The glue I used to apply my nails was actually the same tube as what I got in my first kit from the previous post – you don't need much at all so one tube goes a long way. It is also super strong and is actually the best nail glue I have used, so even if you already have some nails you love, I would 100% recommend trying the Kiss Nail Glue.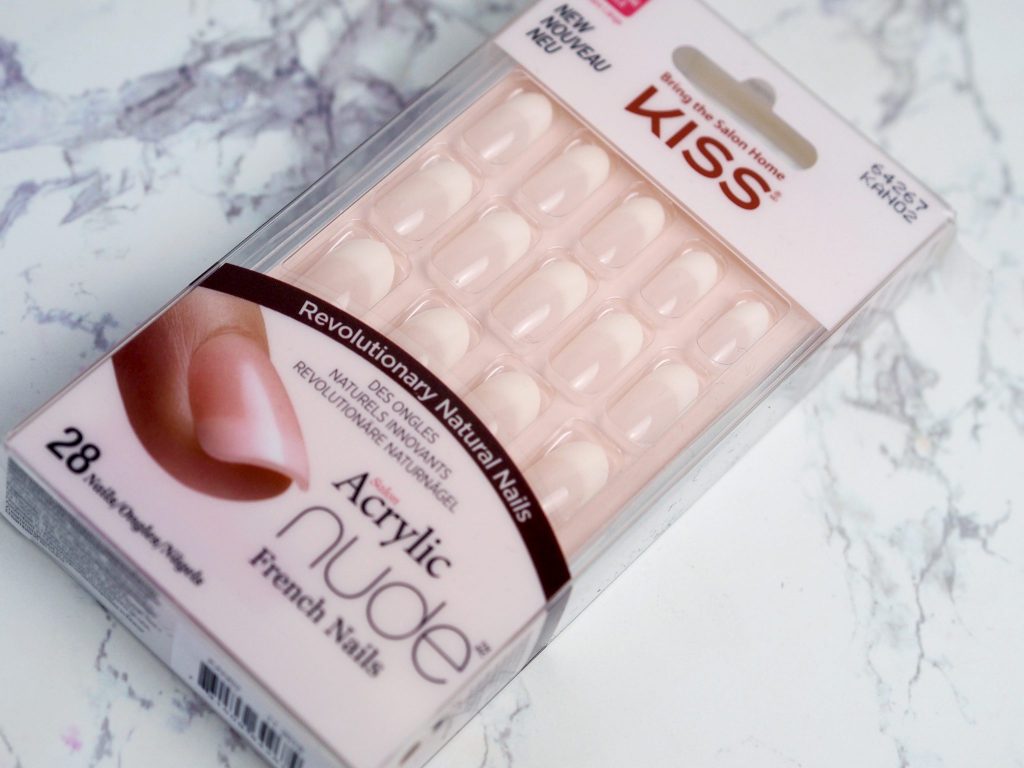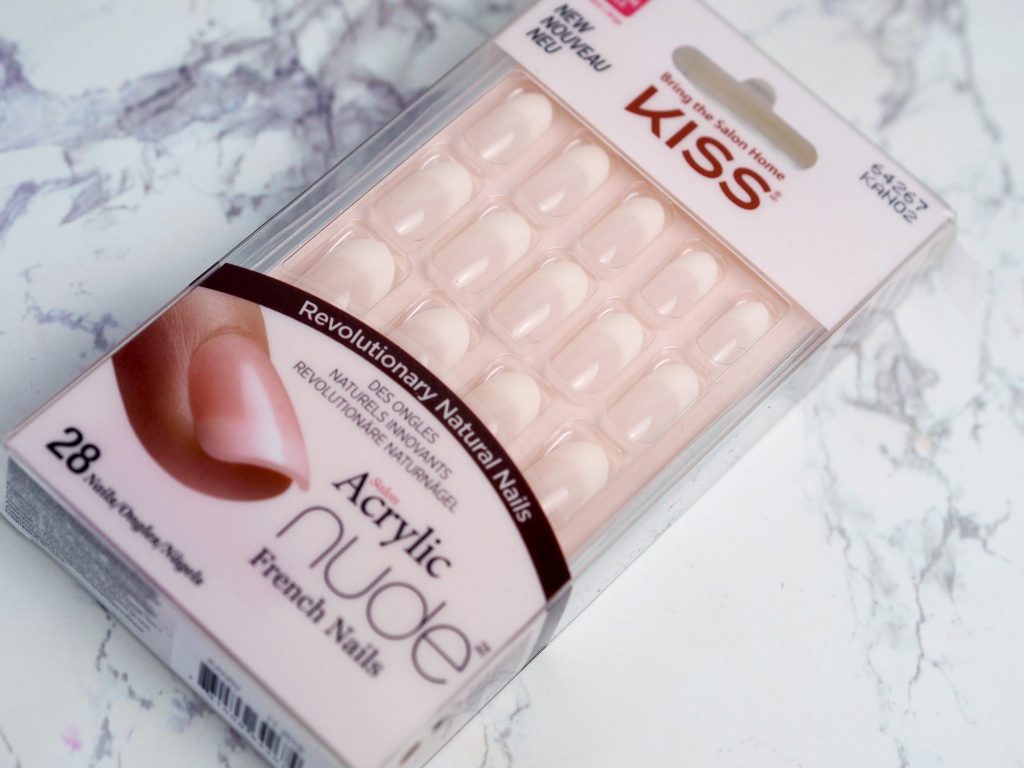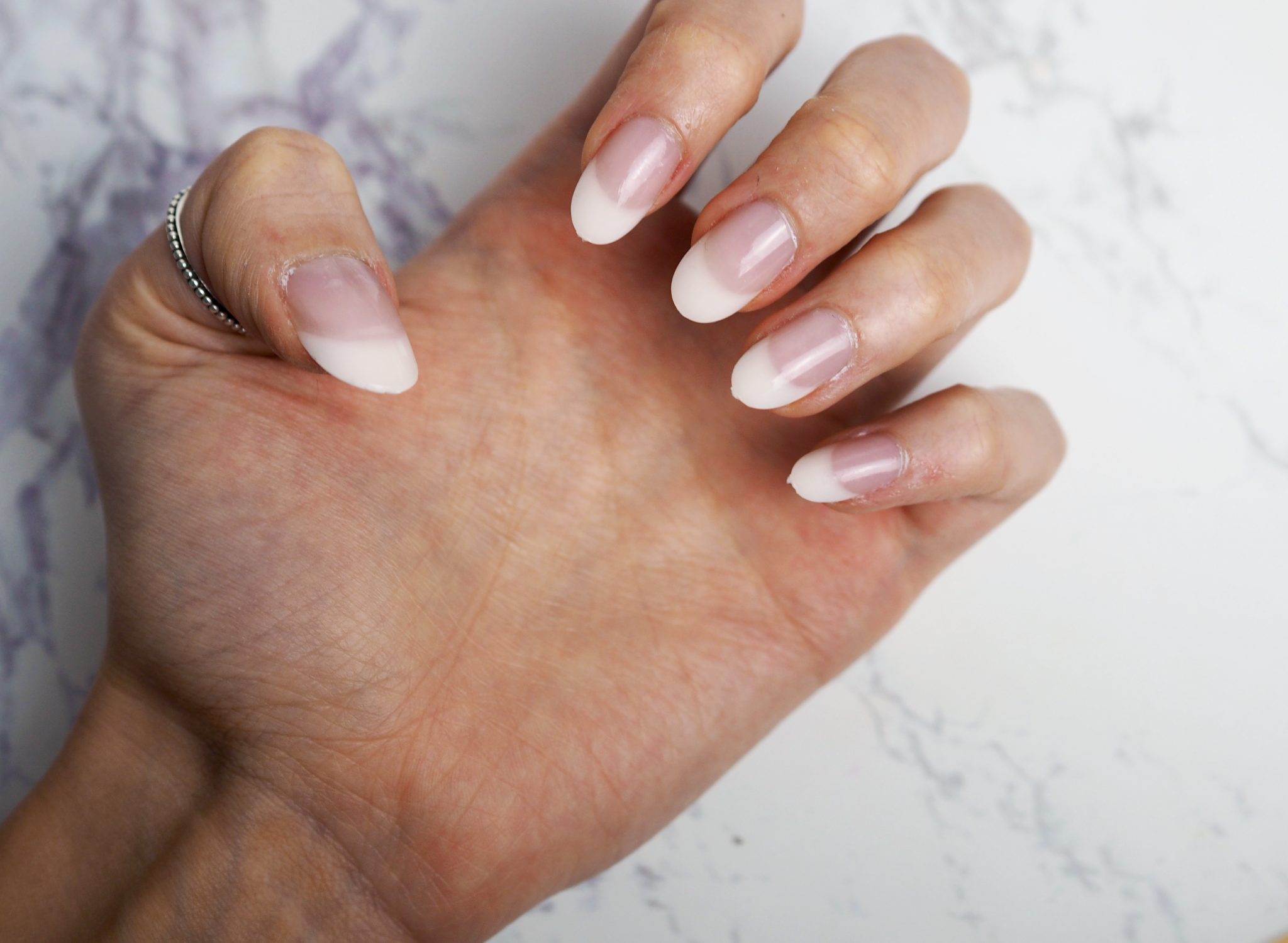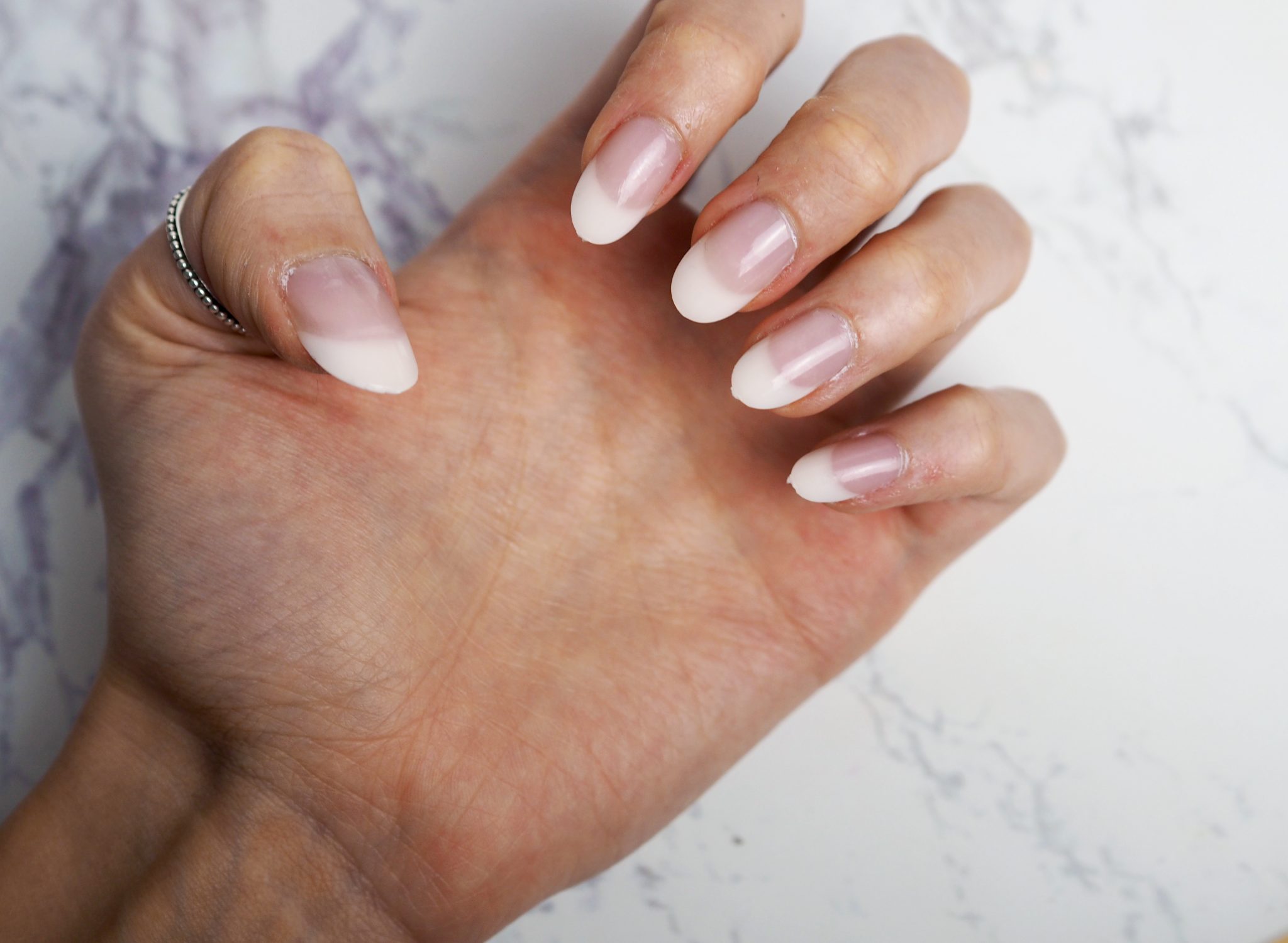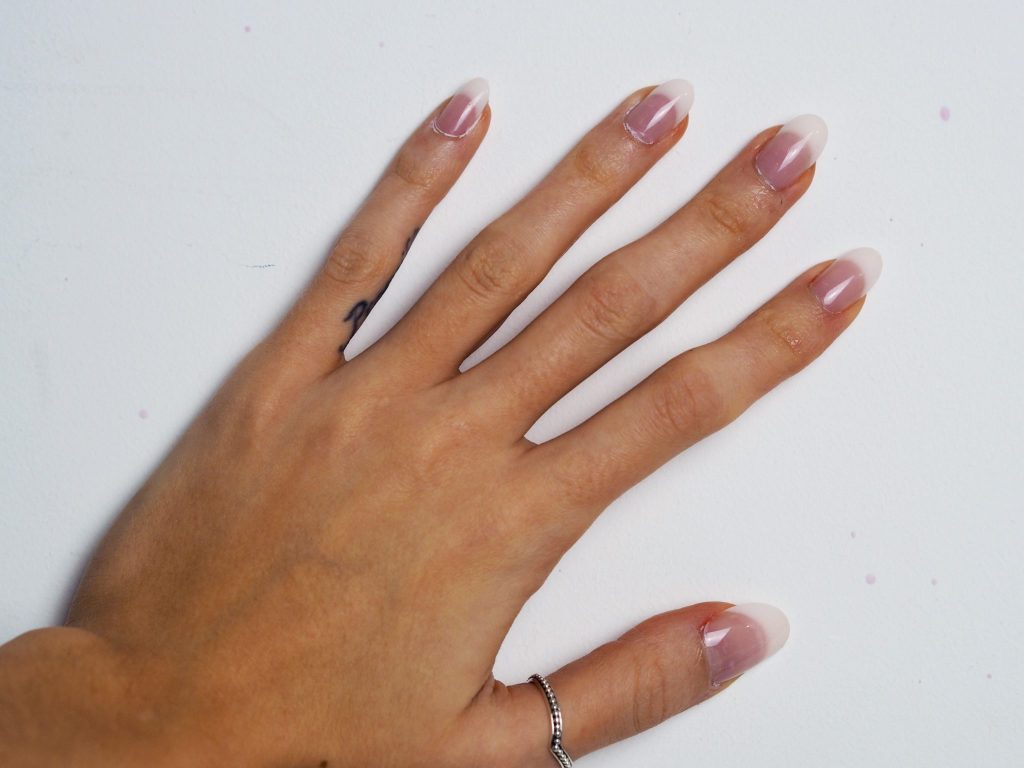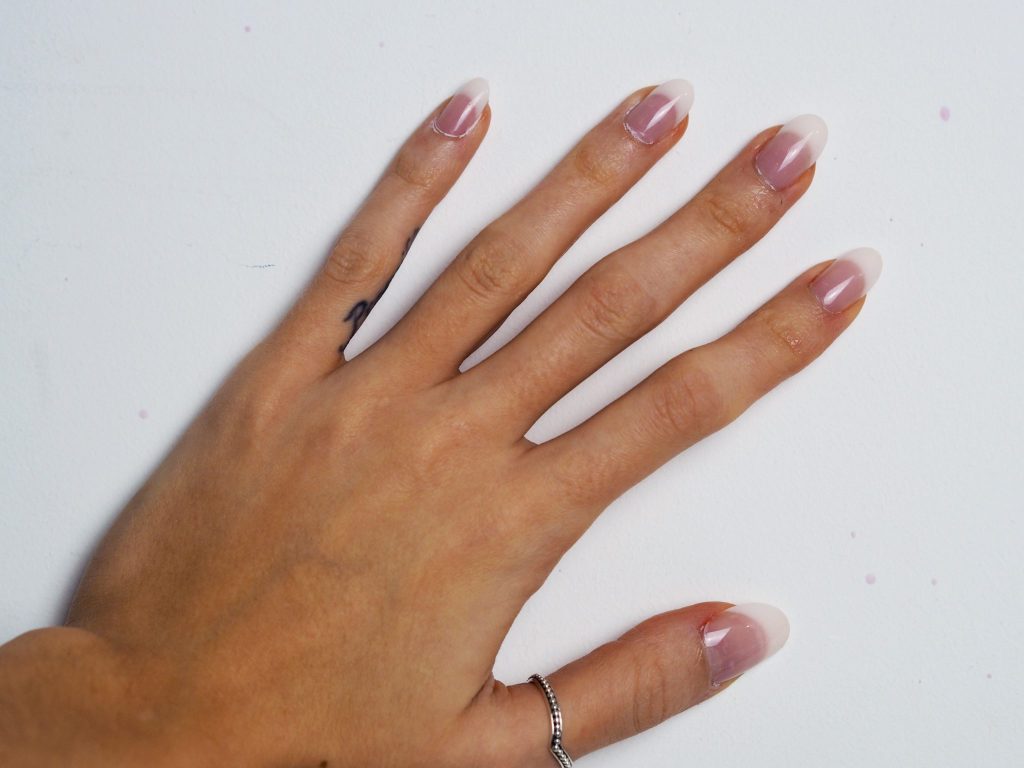 I decided to try he natural rounded nude nails first, as they are quite different to the standard Salon French; the colour is really gorgeous and subtle, and I am totally loving nude nails at the moment. They applied like a dream without any bubbles or mess, and the size range is great so they all fit perfectly.
I have had them on for almost 2 weeks now and they are still looking great. I have had so many compliments about my nails, and people are genuinely surprised when I tell them that they are glue-on and that I did them myself. If you are looking for salon quality nails at a fraction of the price, or just looking to give your hands a pamper and try something new, then these are totally worth a go.
Check out their amazing range of products here.
LL x
*These products were gifted to me as a PR sample, as ever – all opinions are my own.