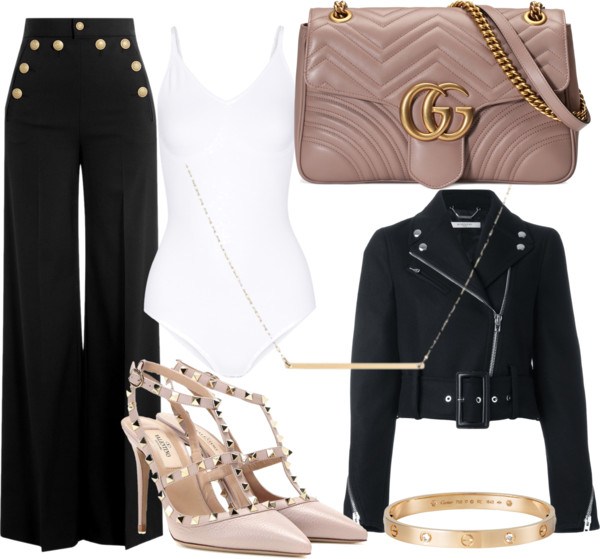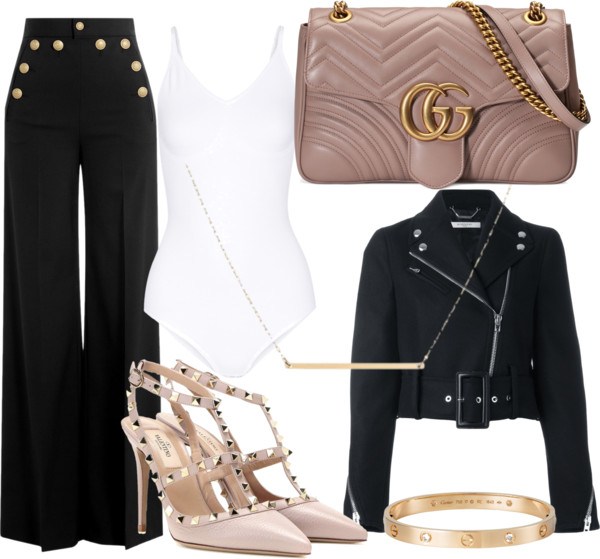 We all have those days where we need the perfect outfit to last us through the day and to fit for multiple occasions. Whether it be workwear, casual, dressy, comfortable or a mix of multiple styles, it can sometimes be a challenge to pull together something that feels suitable for whatever the day may throw at you. There can also be those times where something pops up out of the blue and you feel totally inappropriately dressed and out of place, or miss out completely because you might not feel confident enough to just go for it with whatever attire you are wearing.
I am working with the gorgeous jewellery brand
AUrate New York
to bring you some great day-to-evening outfit inspiration that will see you effortlessly through the whole day, and to show you what I would personally feel confident in for any occasion.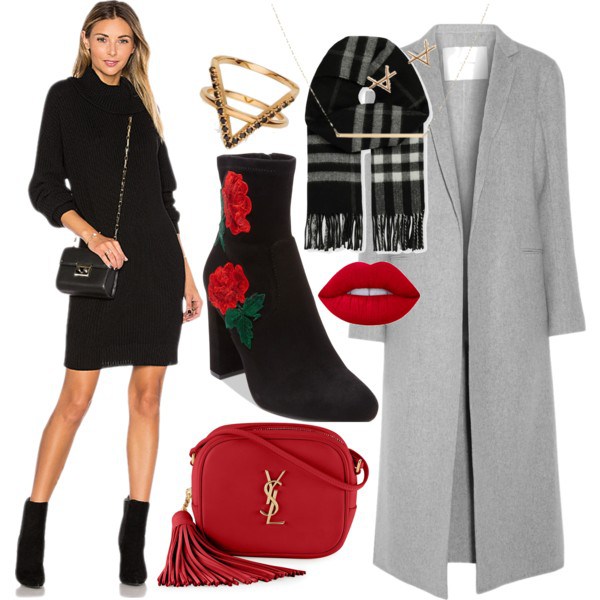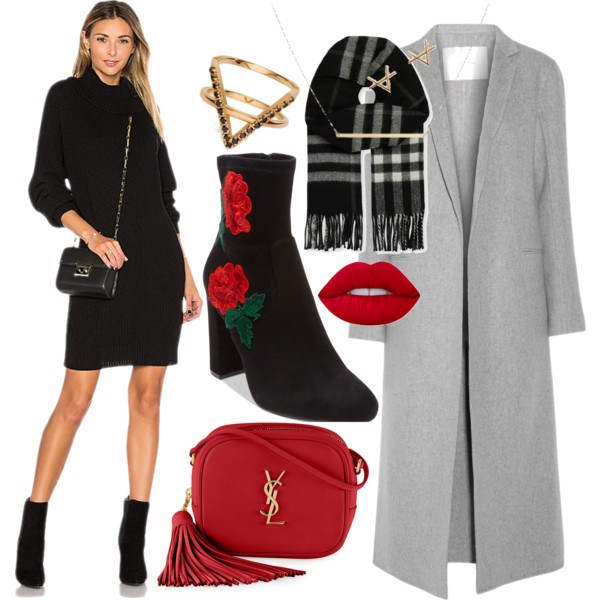 Cosy Casual
Lovers Friends white dress, £140 / ADAM long coat / Steve Madden black booties, £105 / Yves Saint Laurent red handbag, £790 / Burberry fringe scarve, £335 / Lipstick £13 /
AUrate Gold Bar Necklace
£300
 Girlboss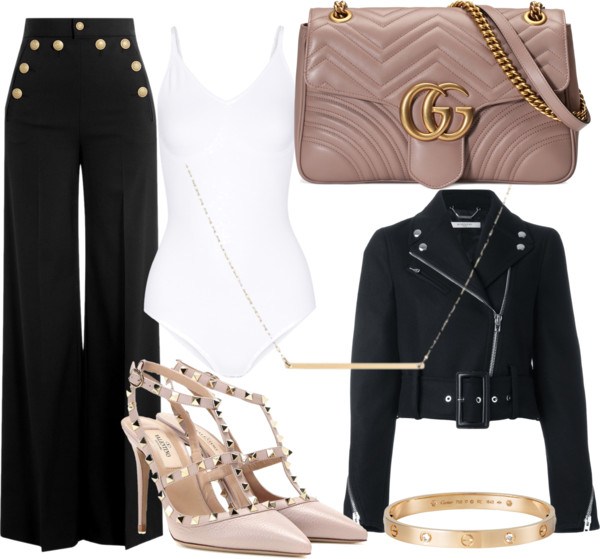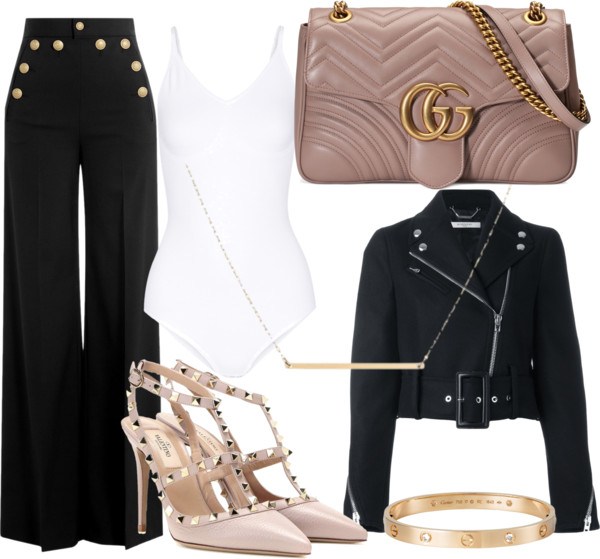 Givenchy genuine leather jacket, £2,170 / RED Valentino loose fitting pants / Yummie by Heather Thomson Conner convertible stretch-jersey bodysuit / Valentino leather pumps, £745 / Gucci nude purse, £1,830 / Cartier diamond jewellery /
AUrate Gold Bar Necklace
£300
Effortlessly Cool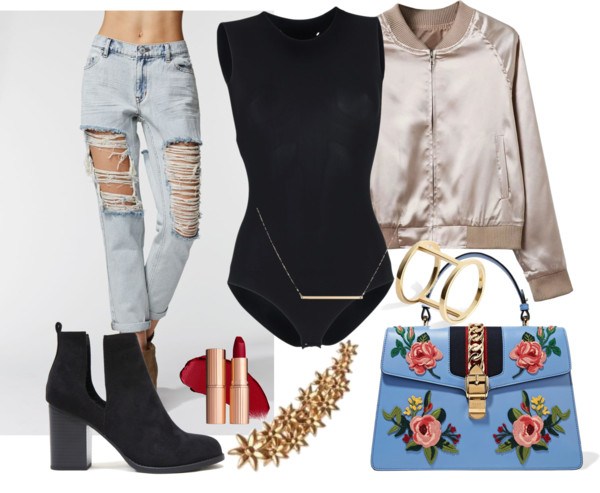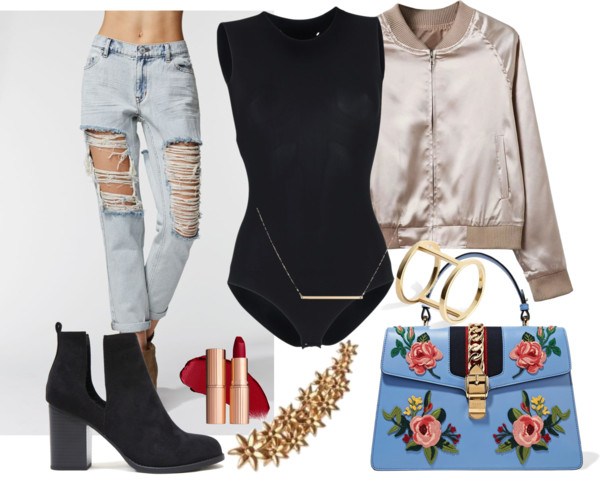 Maison Margiela sleeveless top / WithChic flight jacket, £31 / Kendall + Kylie distressed jeans, £47 / Soda bootie boots, £16 / Gucci clear tote bag / Lipstick, £25 /
AUrate Gold Bar Necklace
£300
AUrate founders Sophie Kahn & Bouchra Ezzahraoui are passionate about empowering women through fashion, so all of their jewellery is handmade in New York City. Their current project aims to highlight jewellery and the balance it can bring to a wide variety of looks. They recognize that being able to seamlessly transition from a day look into a night ensemble is a valuable addition to the skill set of any busy woman. Many times people feel uninspired or stuck on how to ensure both looks are cohesive and chic while still being simple. From classic pieces to stylish accessories added throughout the day, AUrate strive to offer the perfect jewellery to take any look effortlessly from day to night.
I have put together some outfits that not only are on my wardrobe-wishlist, but what I would wear to ensure a seamless transition from day to night, from work to play, and from event to occasion. The timeless style of the
AUrate jewellery
fits perfectly with all styles and really gives the outfit that finished and pulled together look.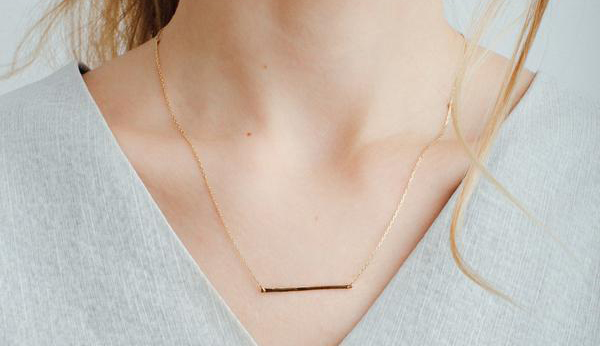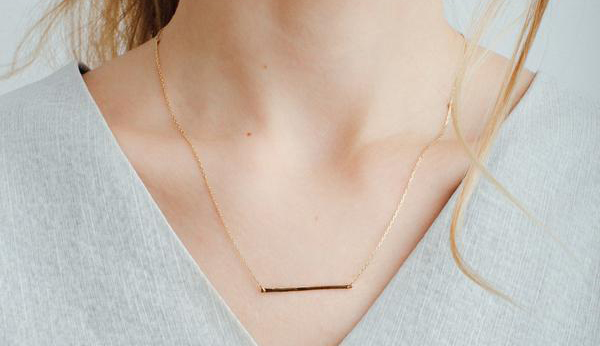 They have also partnered with Philadelphia schools through a giving program which allows them to 
donat
e
 to economically underprivileged children with every piece sold which is just incredible.
LL x
*This is a non-sponsored post in collaboration with AUrate New York – All opinions are my own.