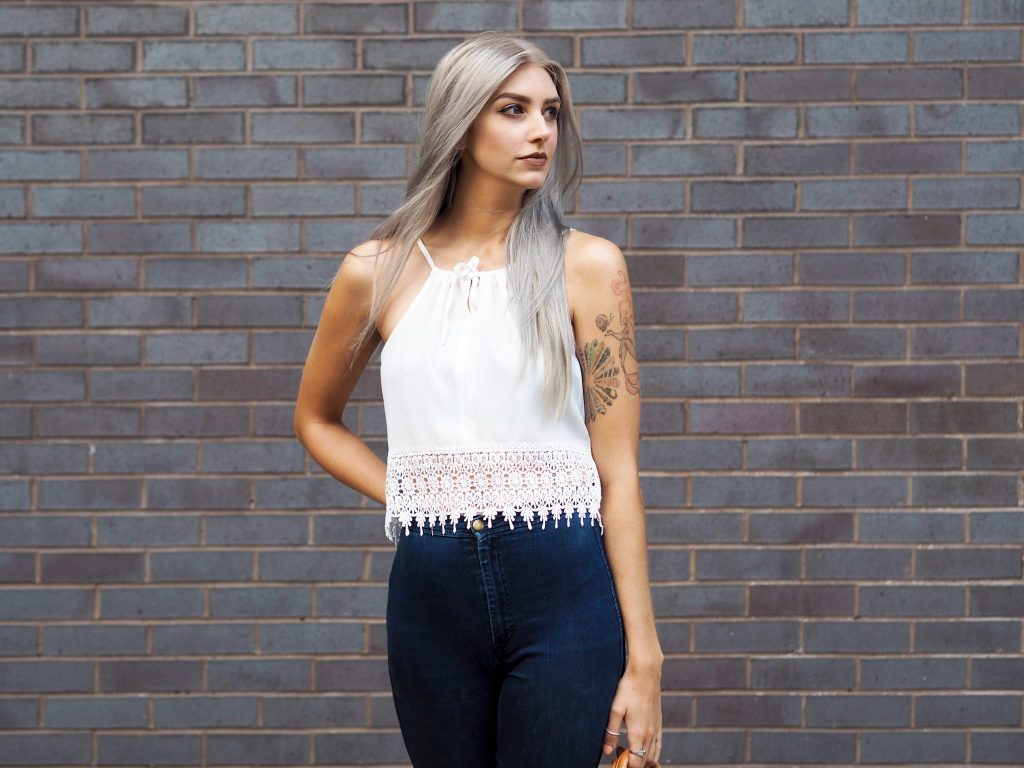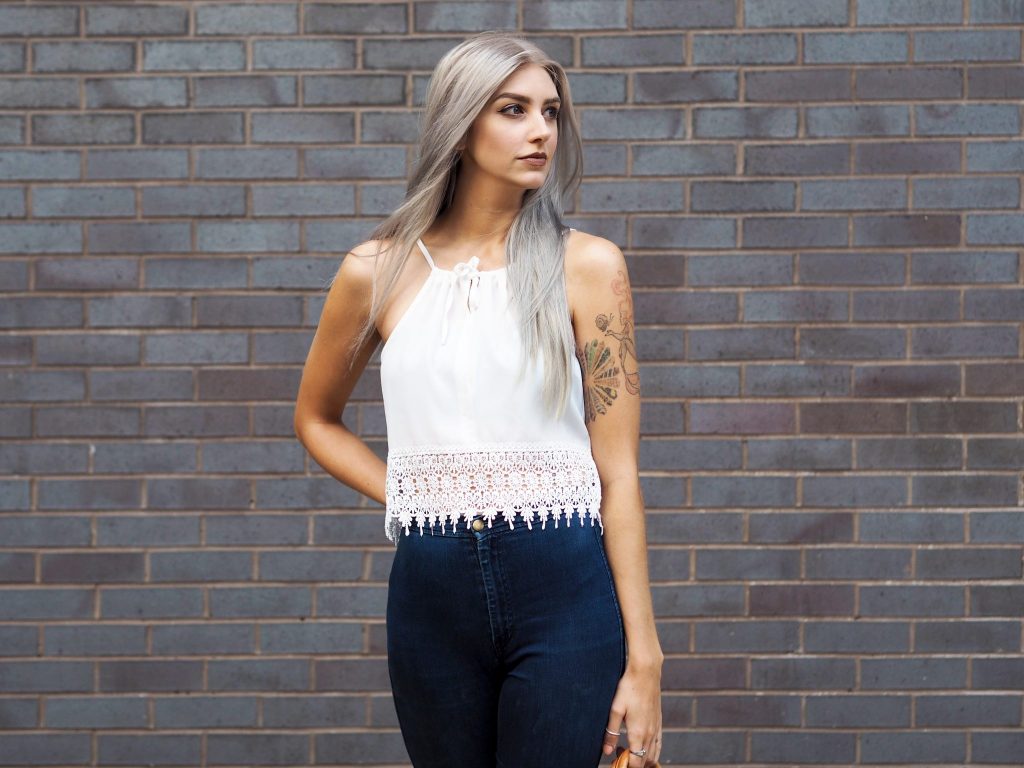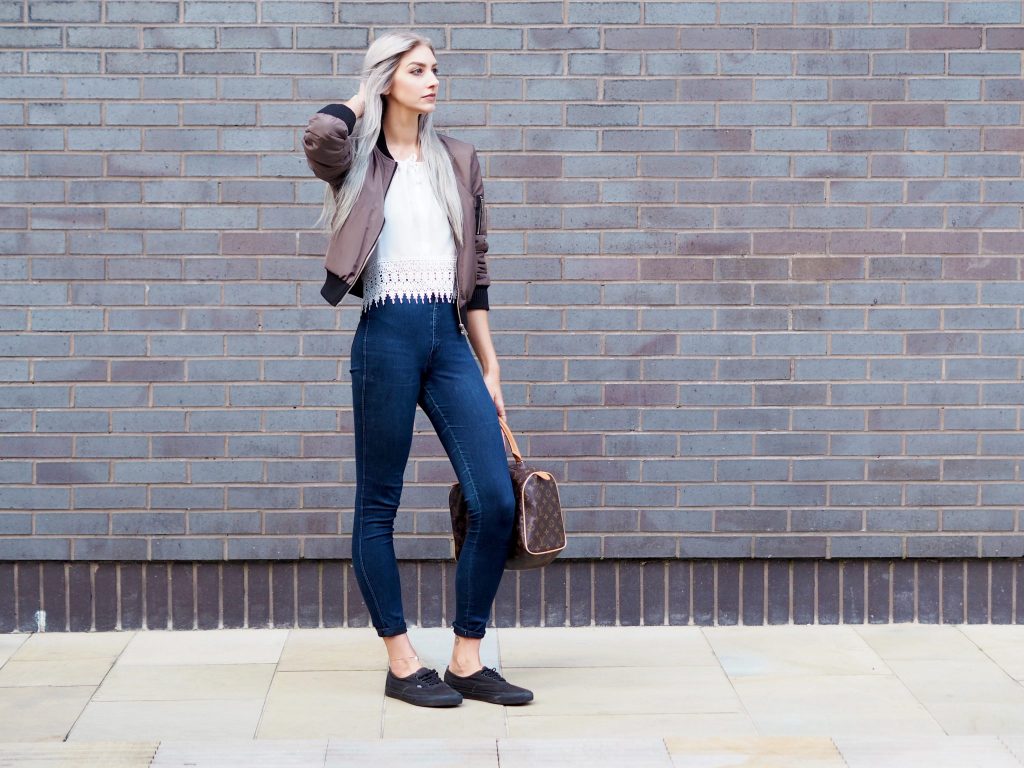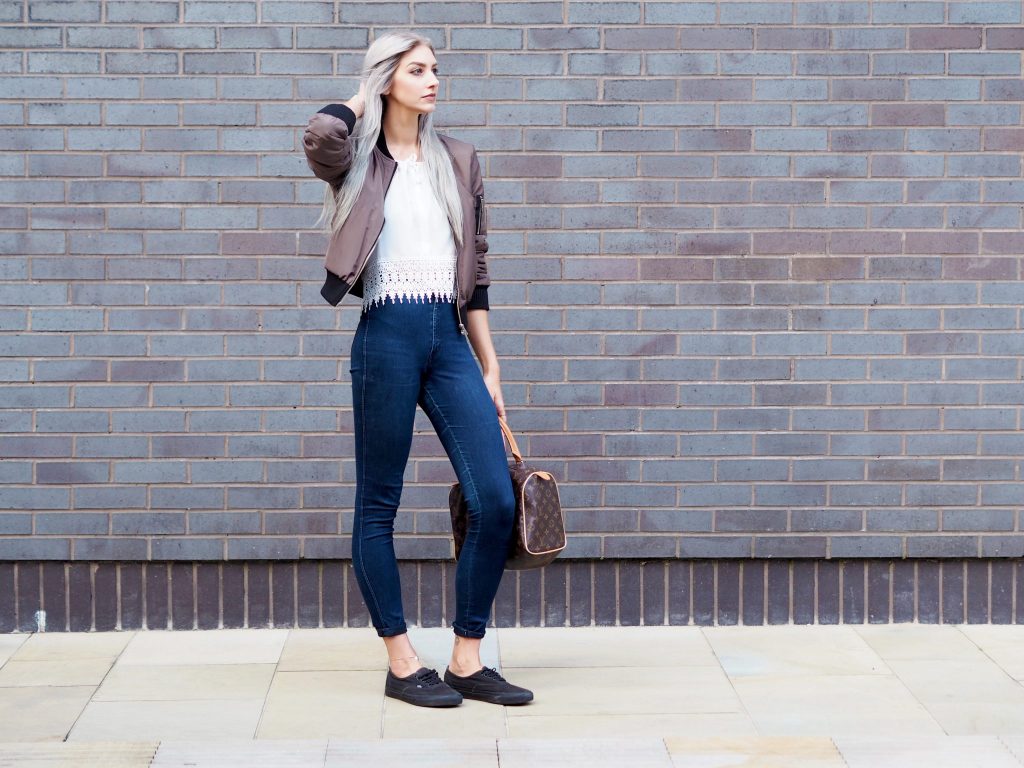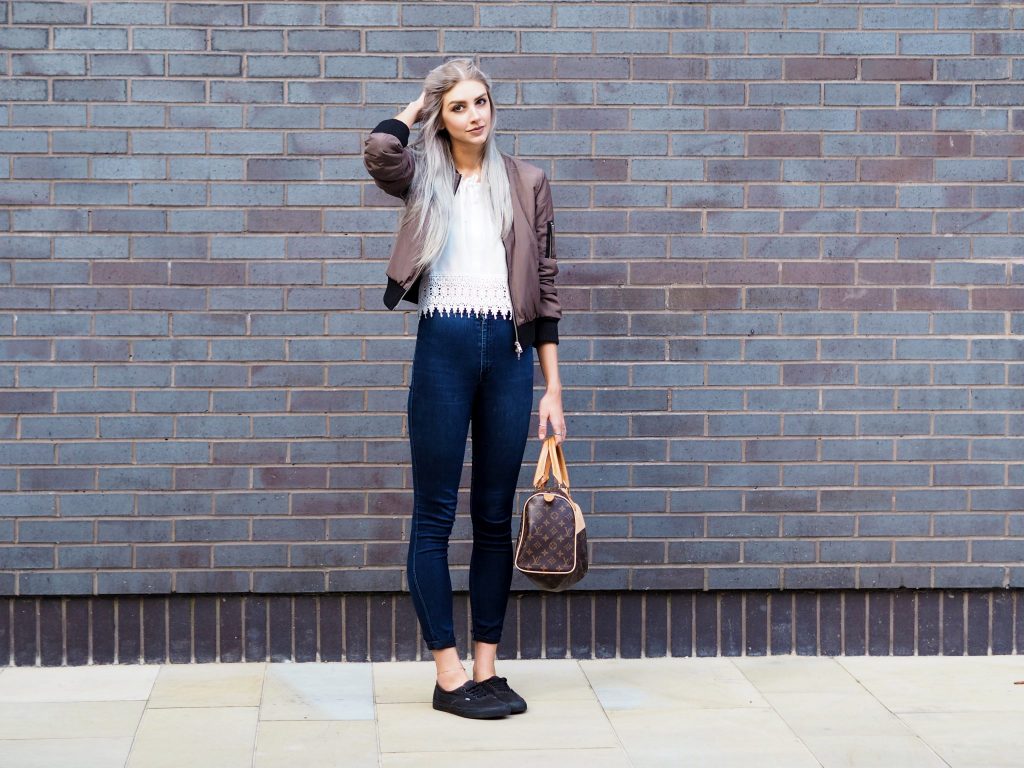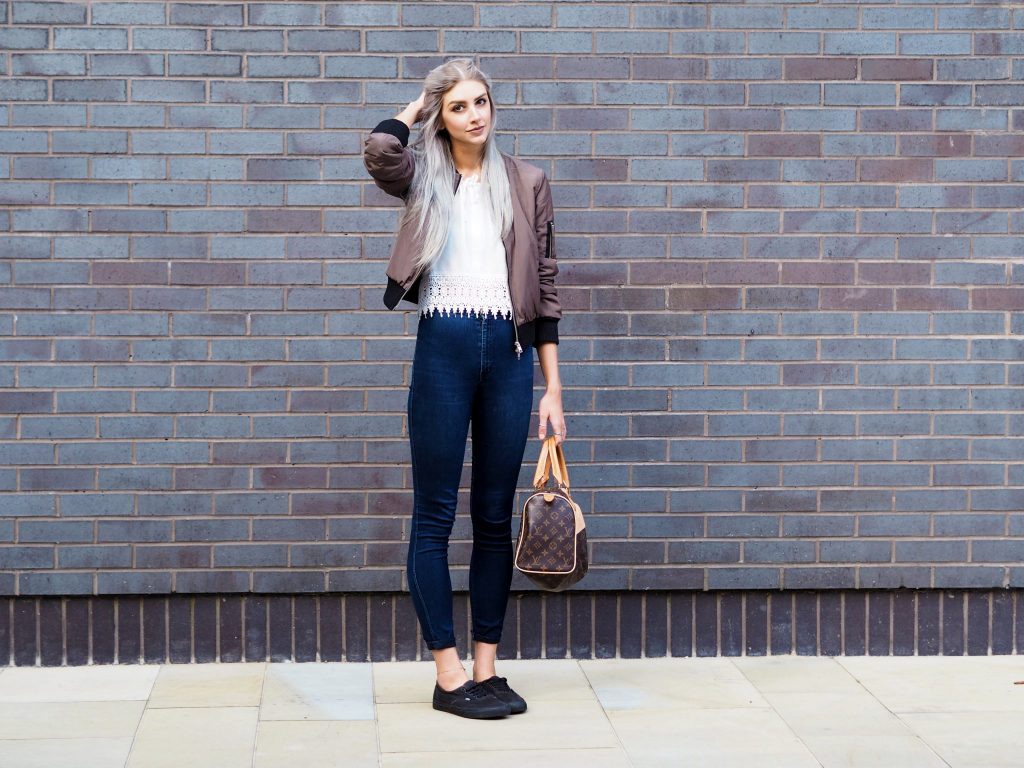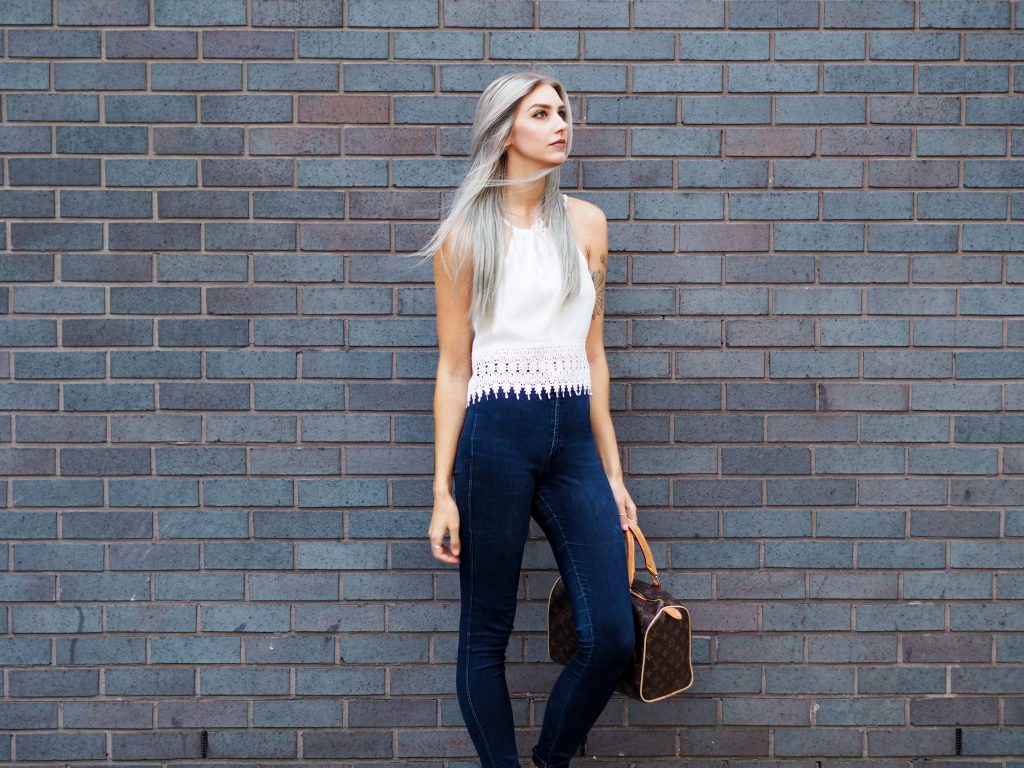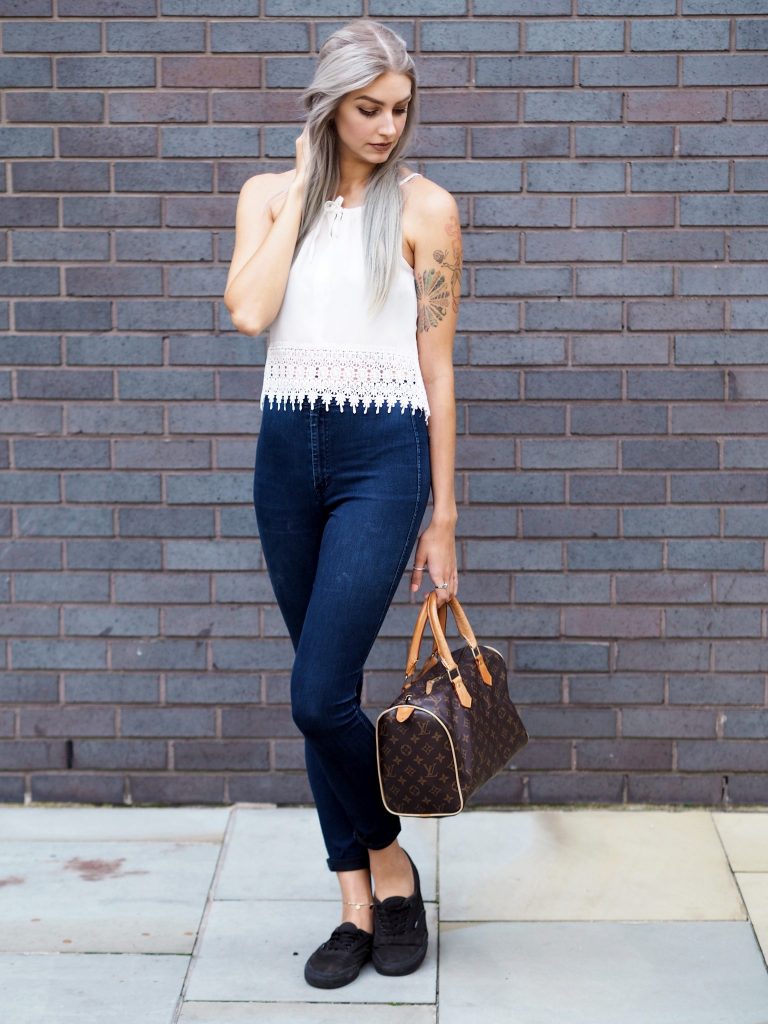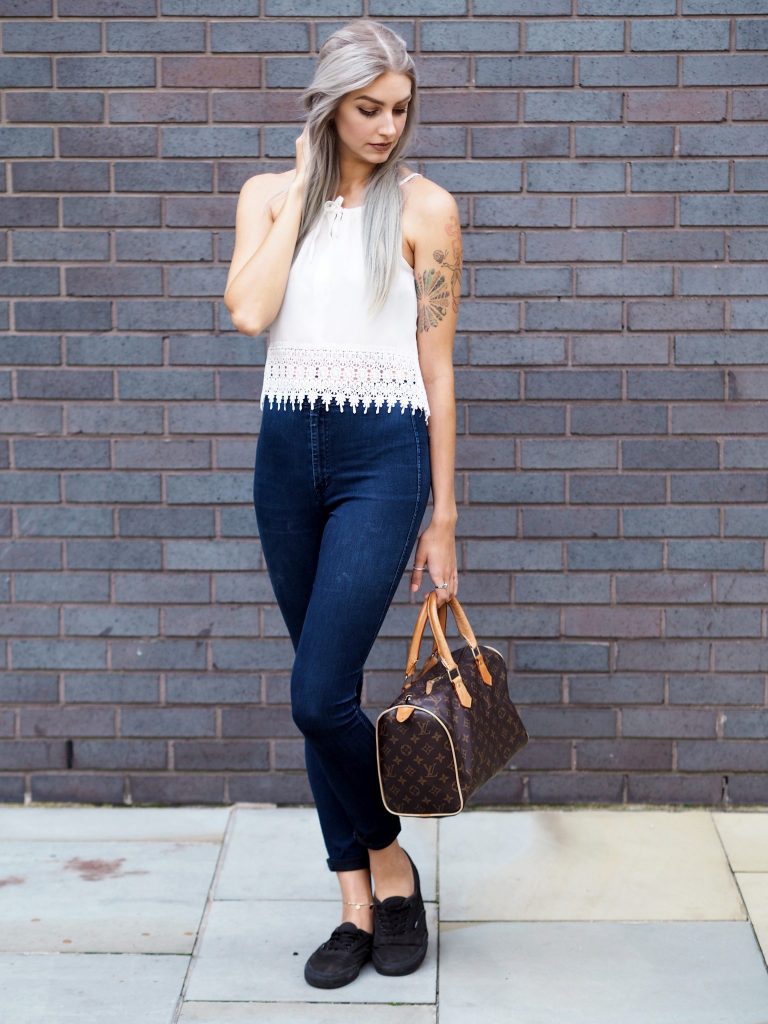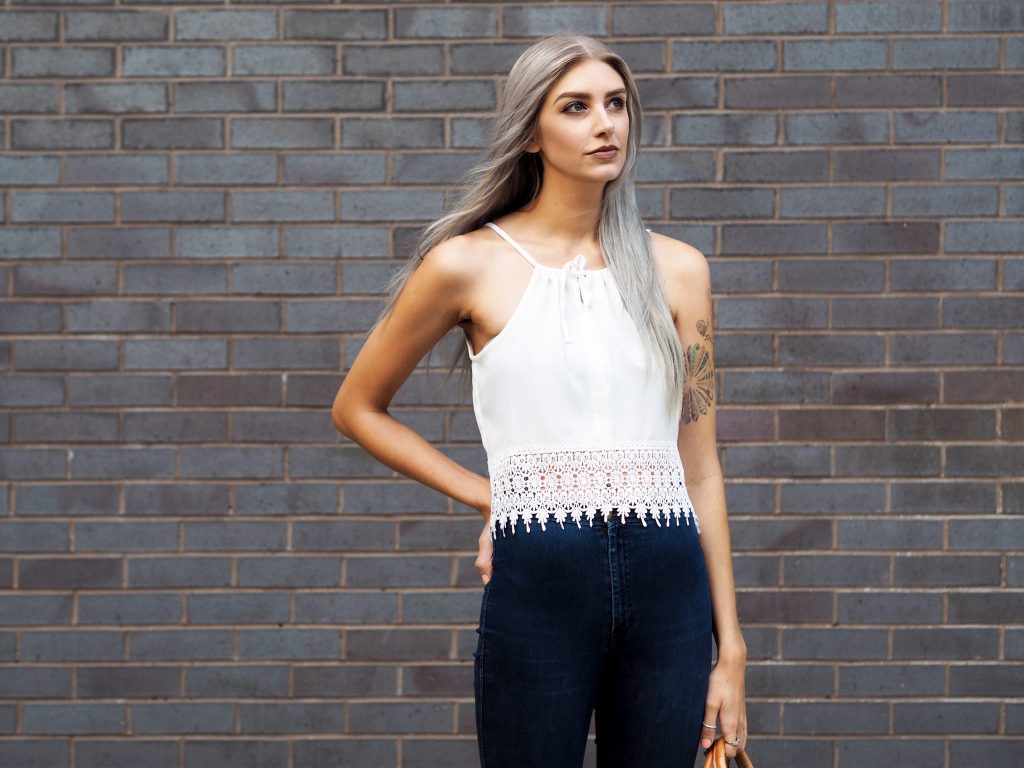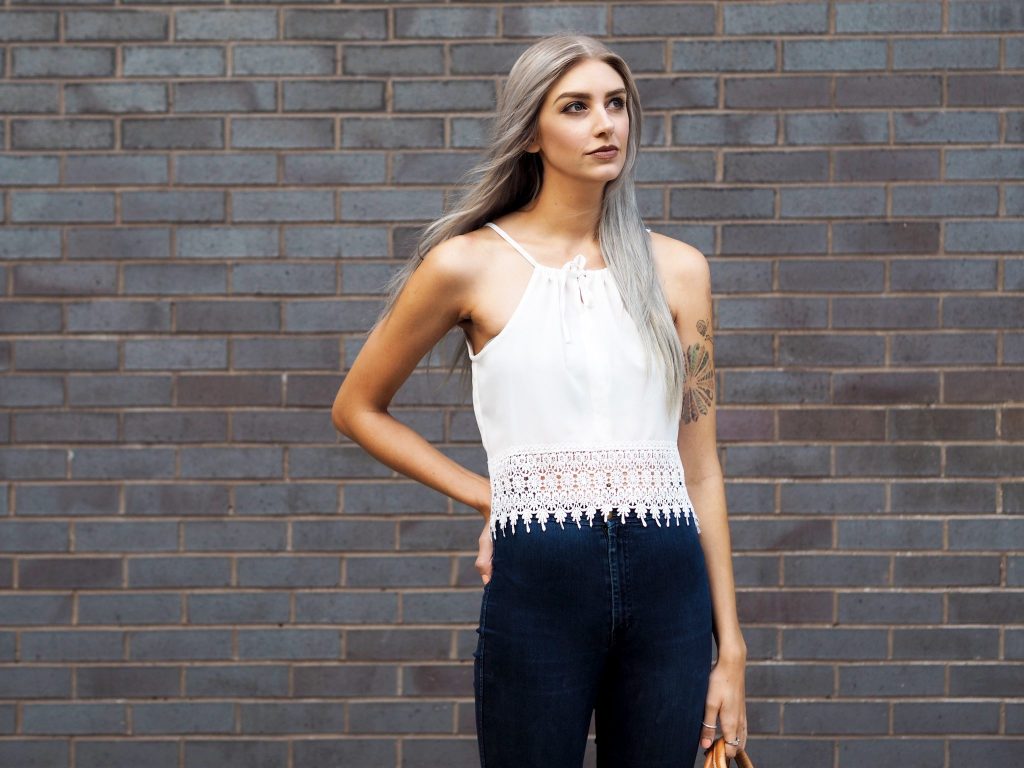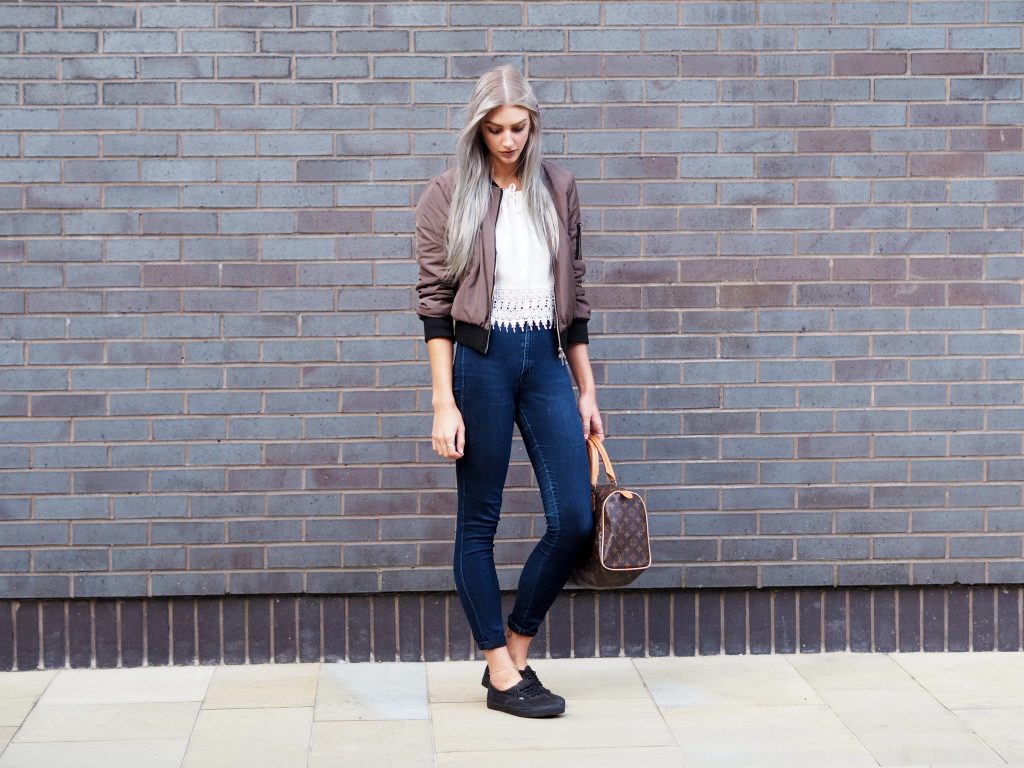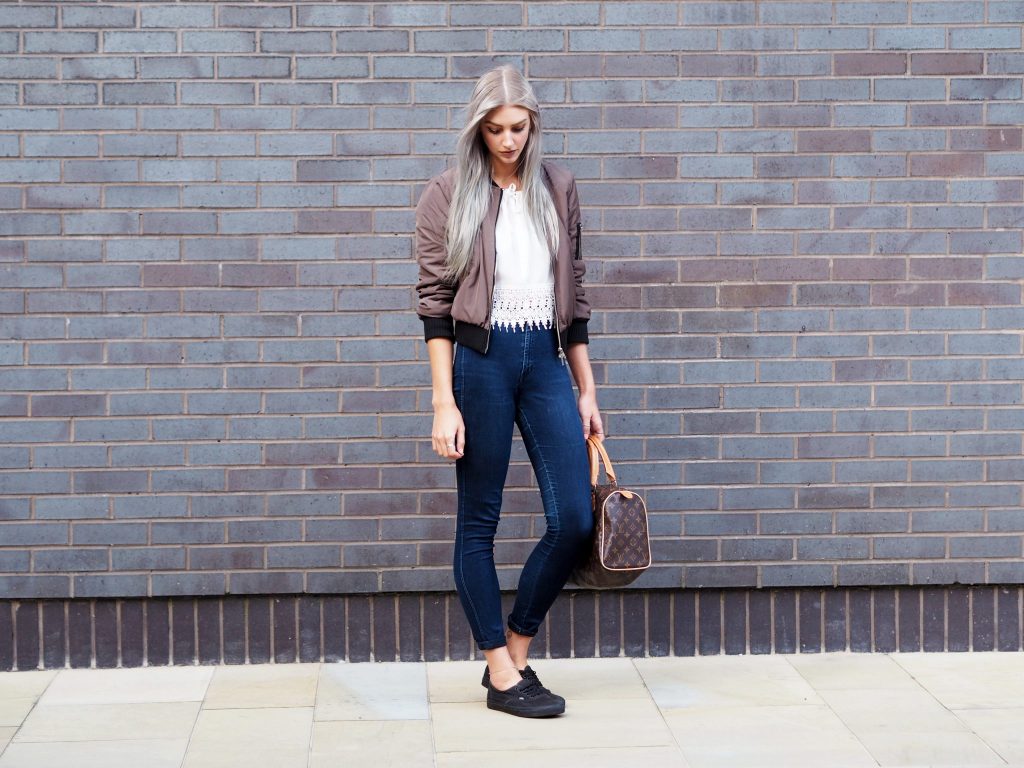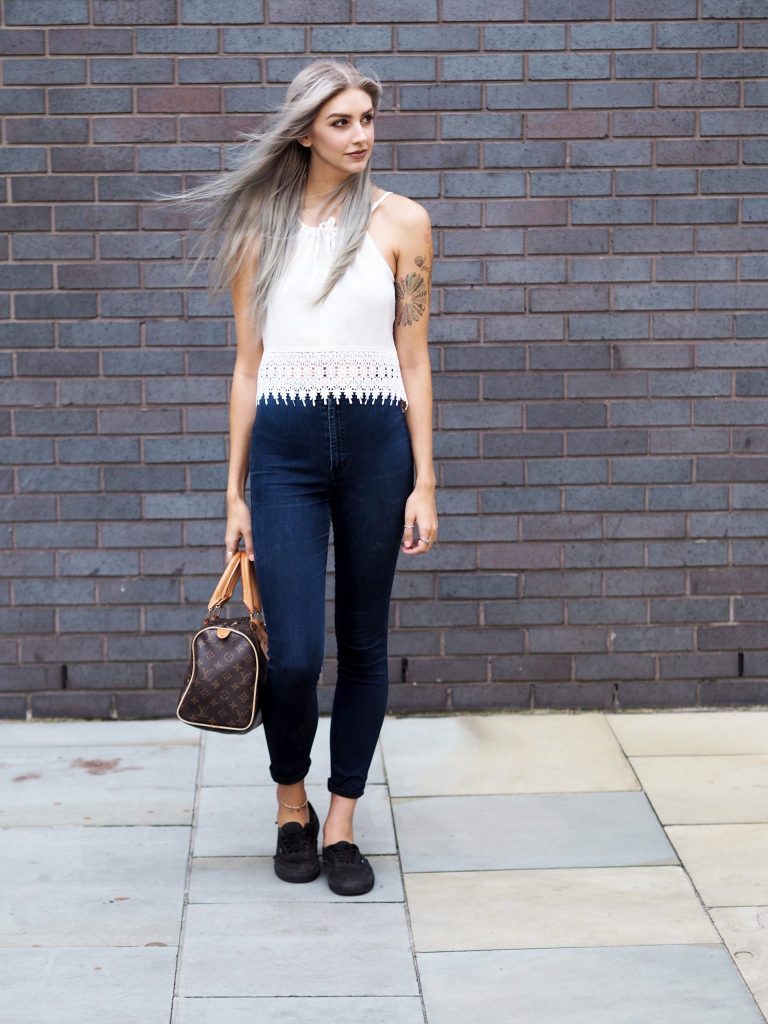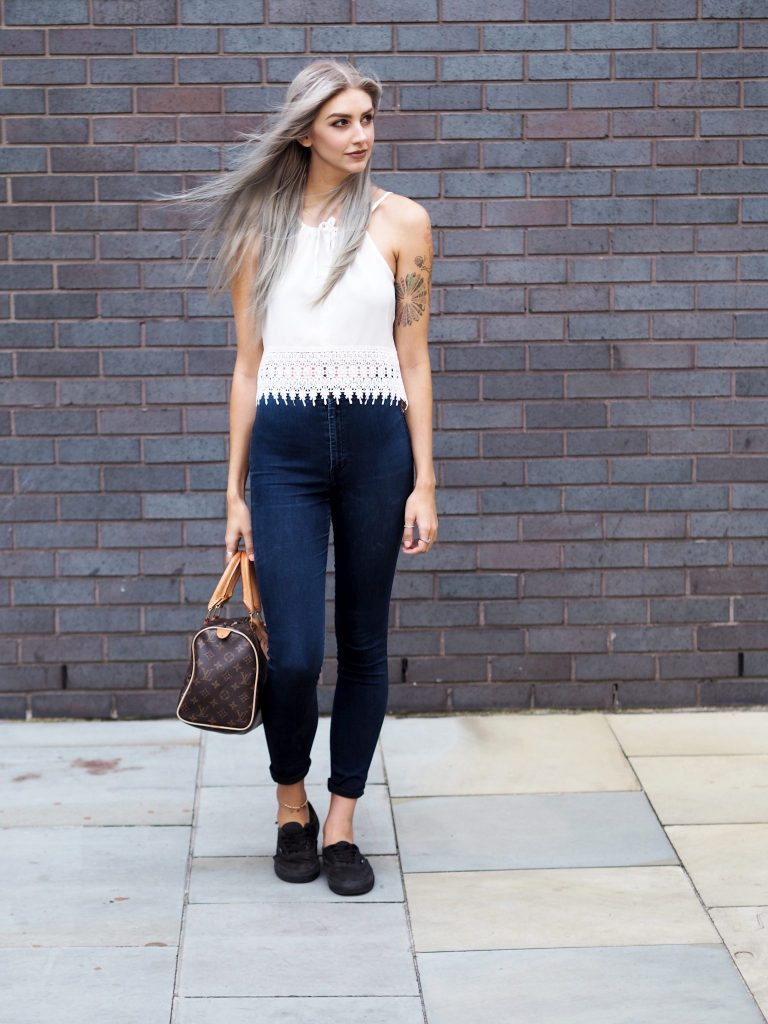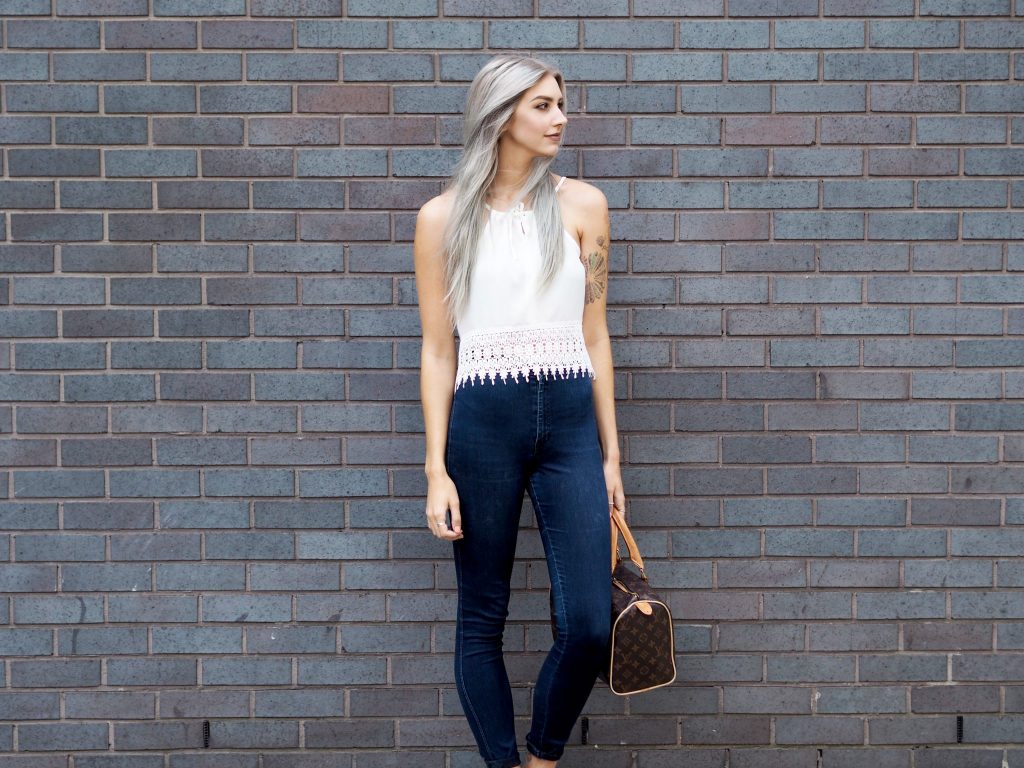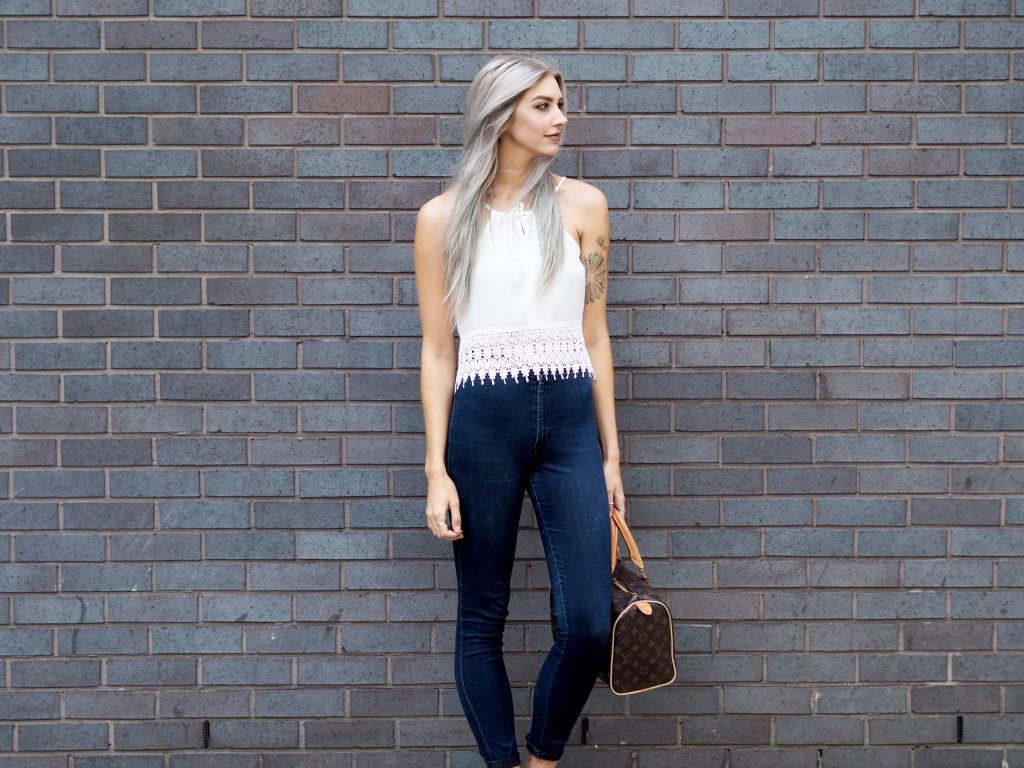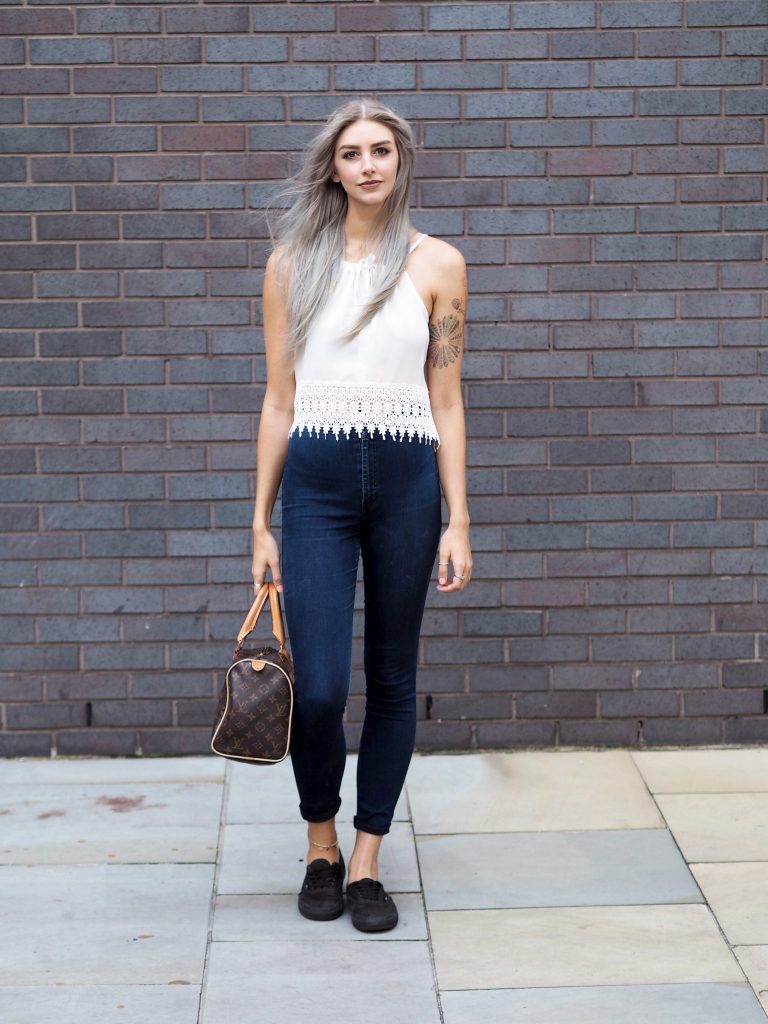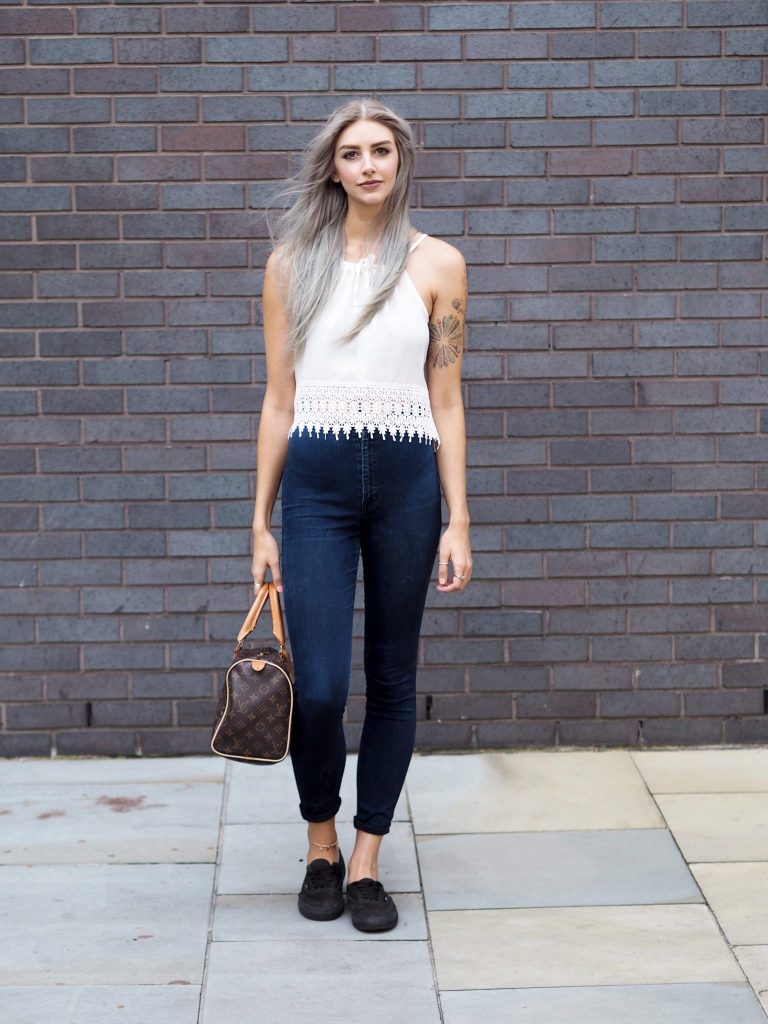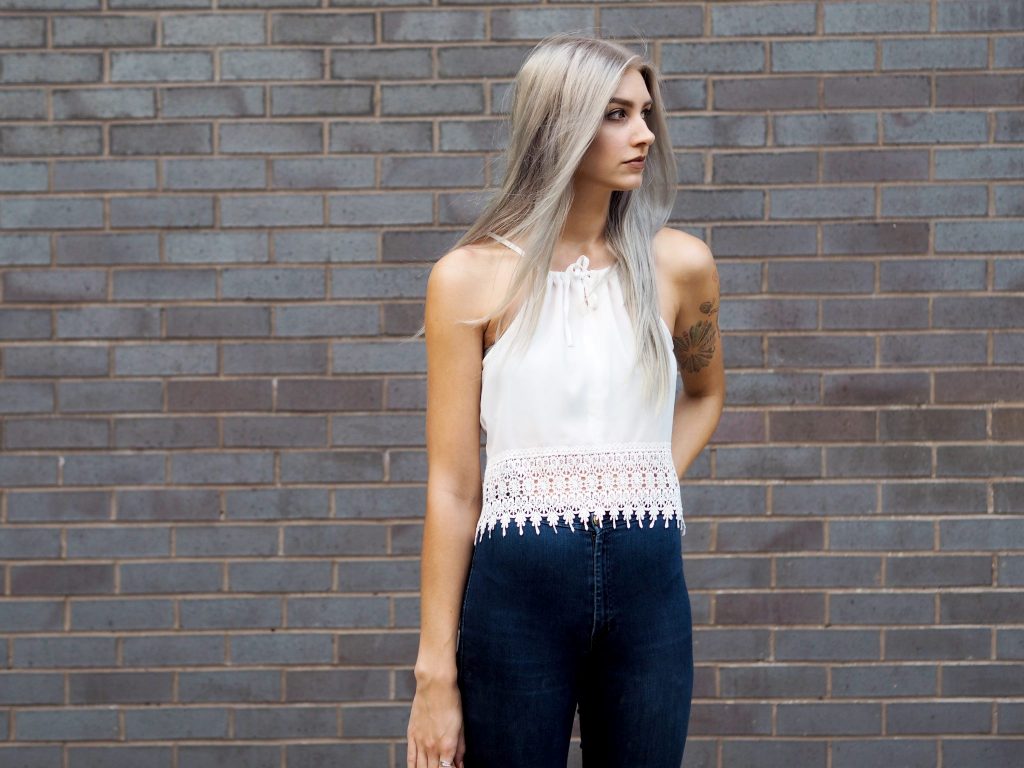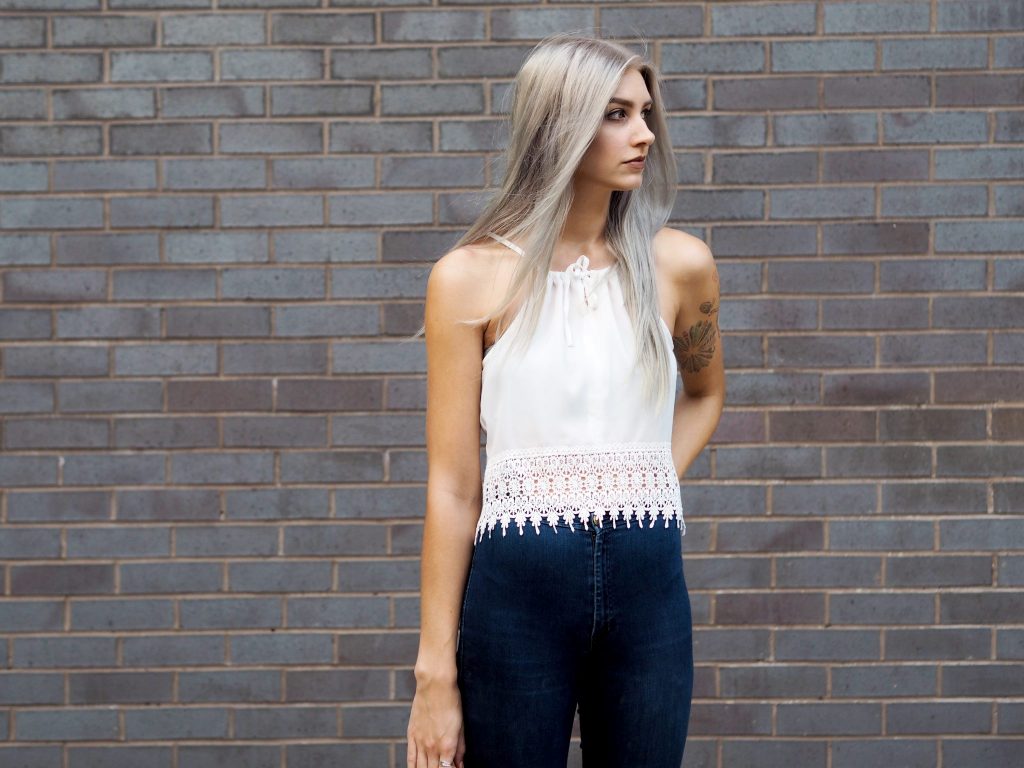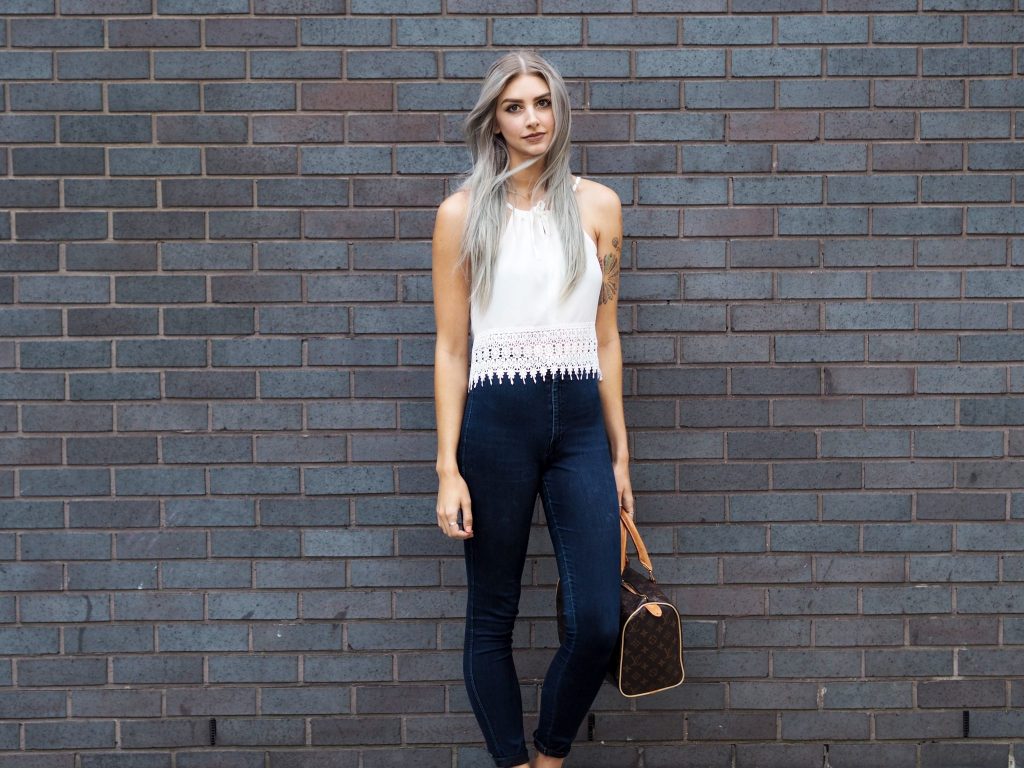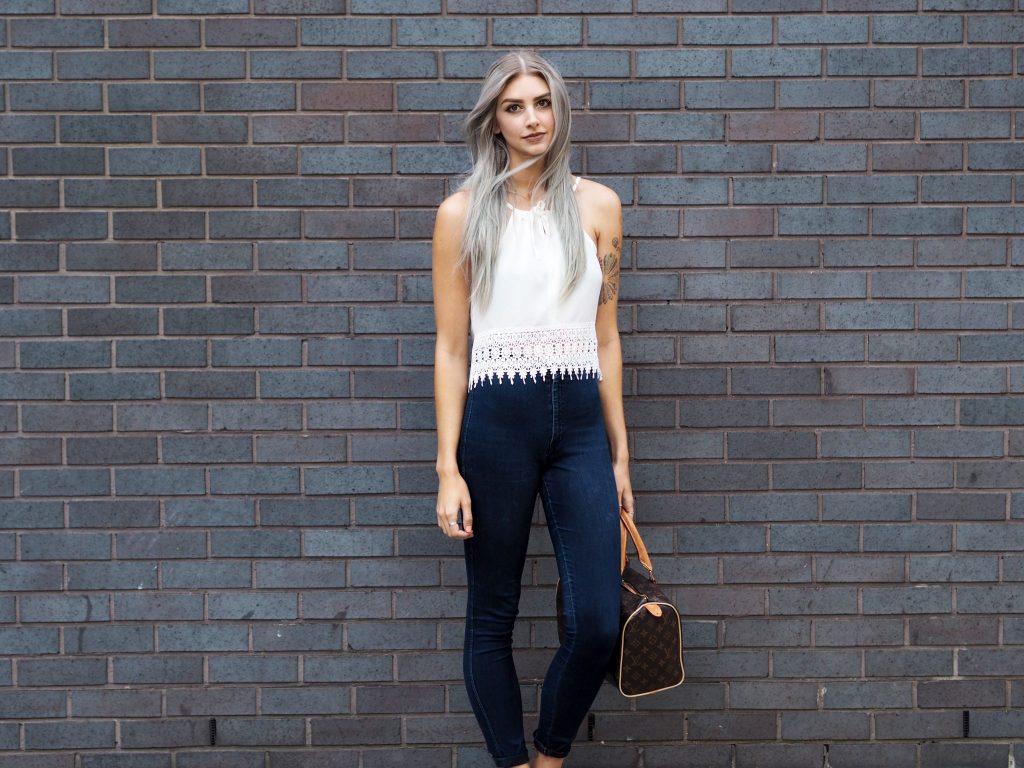 Bomber Jacket – Boohoo | £30
Crochet Trim Cami – Boohoo | £15 – Now on sale for £6!!
Jeans – American Apparel | £66
Vans Pumps | £45
Louis Vuitton Speedy | Various
Although I am such a summer person, I have been enjoying the transition into Autumn here in Manchester (probably due to the fact that it has actually been pretty warm and sunny for the most part). I much prefer my summer wardrobe usually, but have been finding it easy to still wear some summery pieces layered with jackets and more neutral, autumn colours.
I love this super cute Boohoo cami, and although it's rather summery, layered with this khaki bomber and some darker jeans, it's great to show off the last of my true summer tan whilst the sun is still making the odd appearance (plus it's on sale right now – one of the best things about the end of summer!). I also adore the colour of this bomber – khaki has been huge this year, but this jacket is more of a taupe-khaki mix and it's not like any other shade I have seen.
I always love crisp white tops and tees, so I plan on mixing them with more neutral, autumny colours to transition my wardrobe this season.
What are your favourite pieces you don't want to put away after summer? What accessories will you be transitioning between the seasons? Let me know in the comments below.
LL x