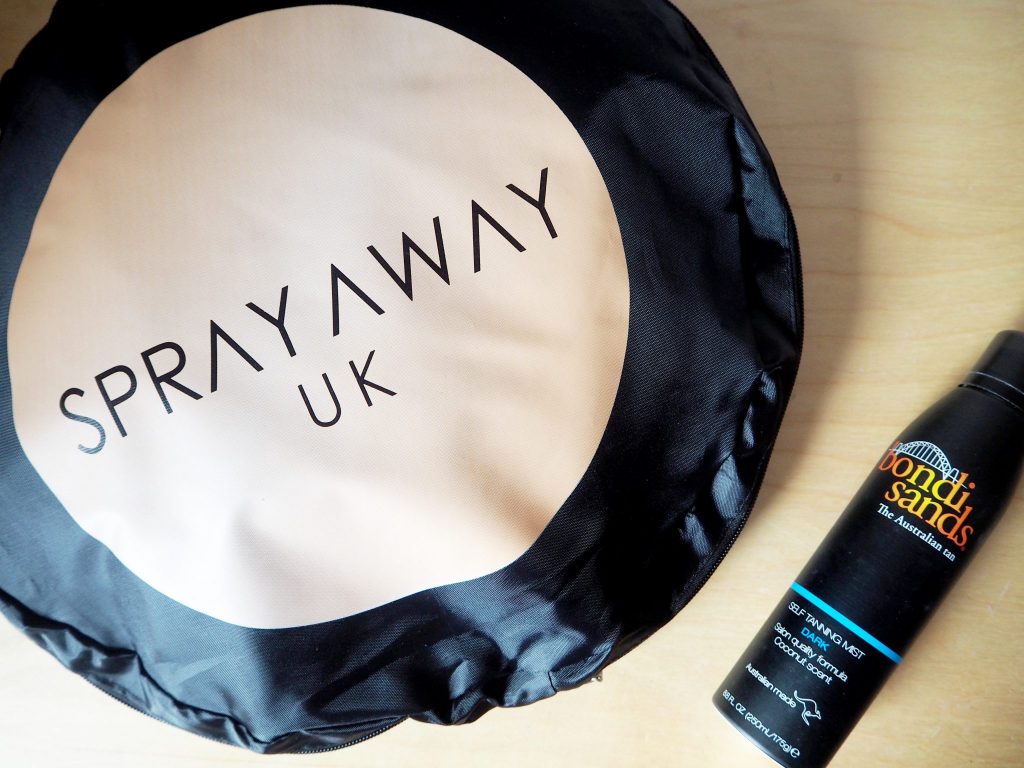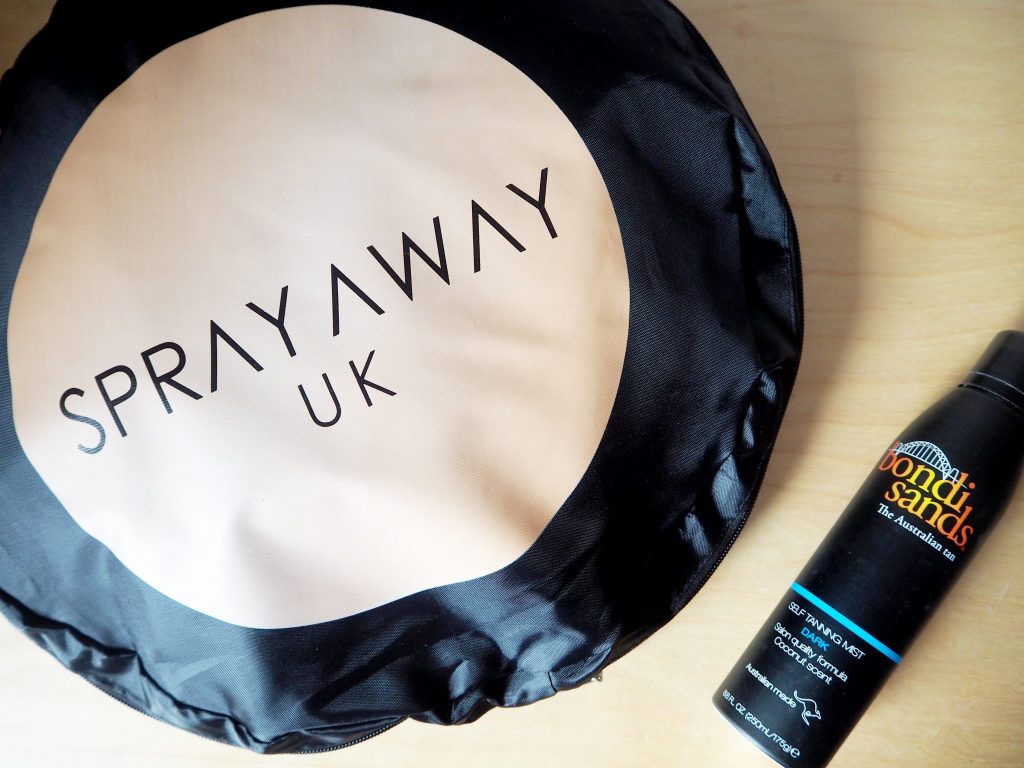 I was recently contacted by the lovely Gemma Judd, the founder and CEO of a new brand – Spray Away UK. She has created a new, patented invention using the concept of keeping your home or surroundings clean when applying spray tan, therefore creating minimal extra effort in the process and post-application clean up.
I was very kindly sent this new product recently from Spray Away UK to show you guys and let you know my thoughts.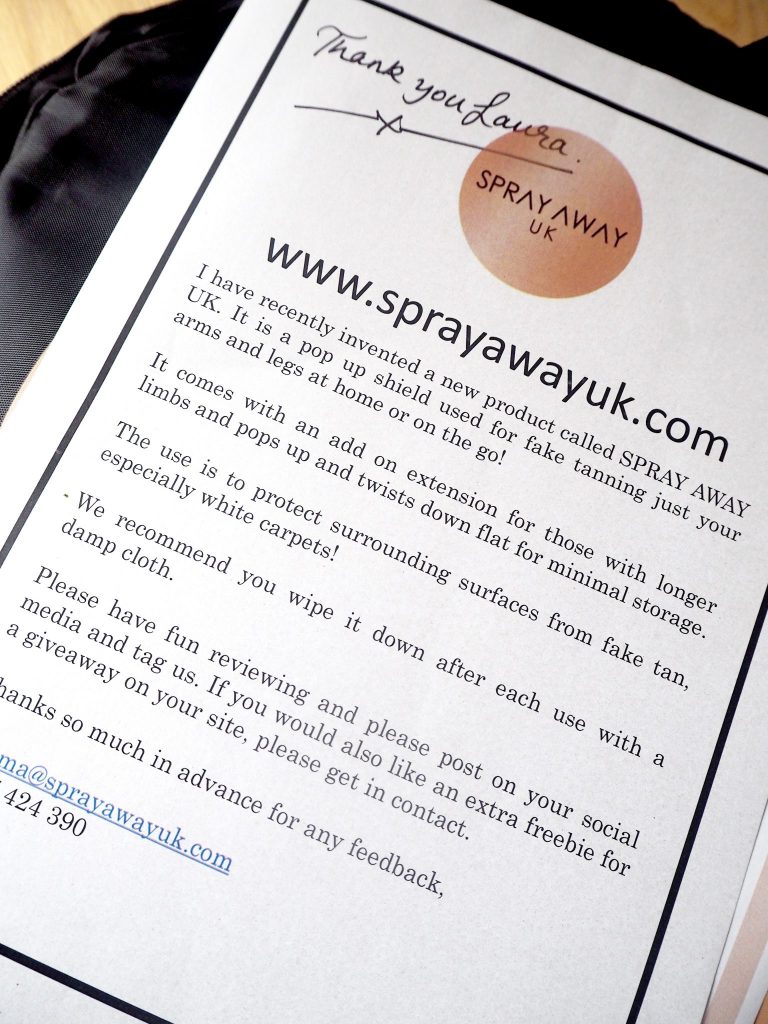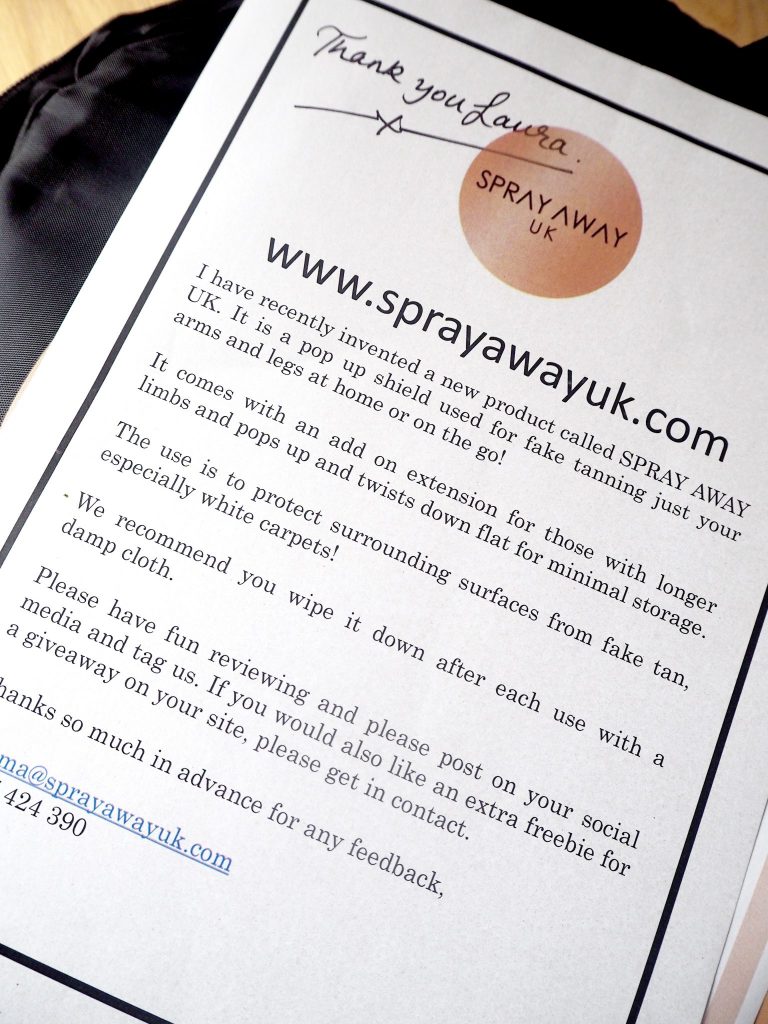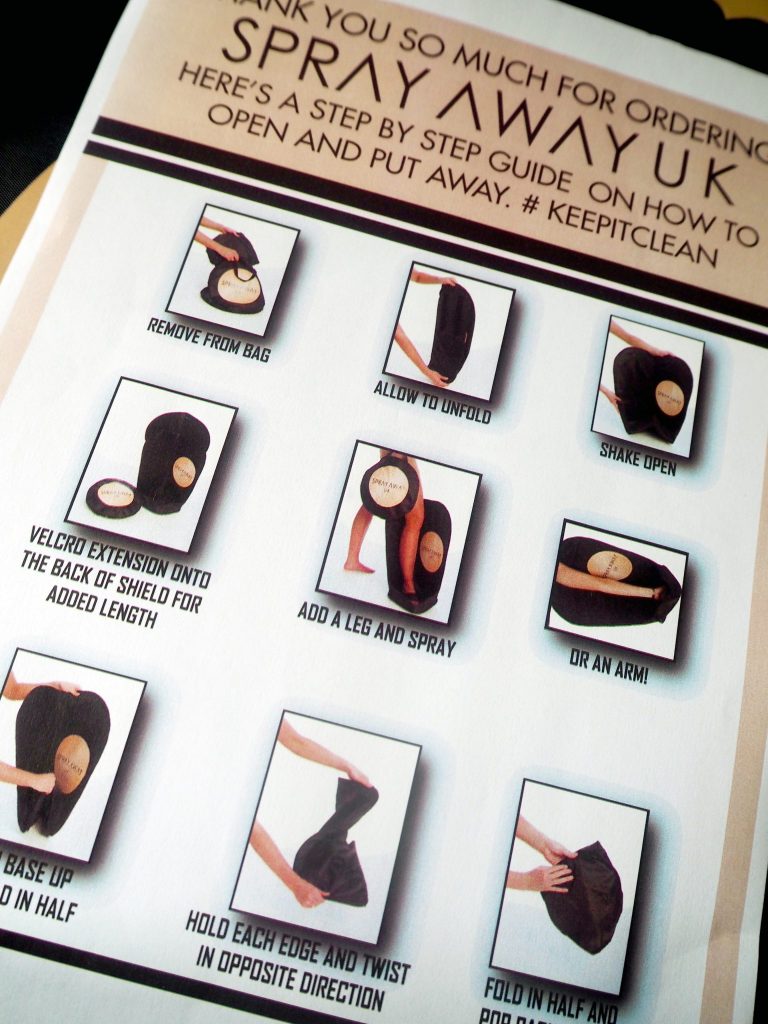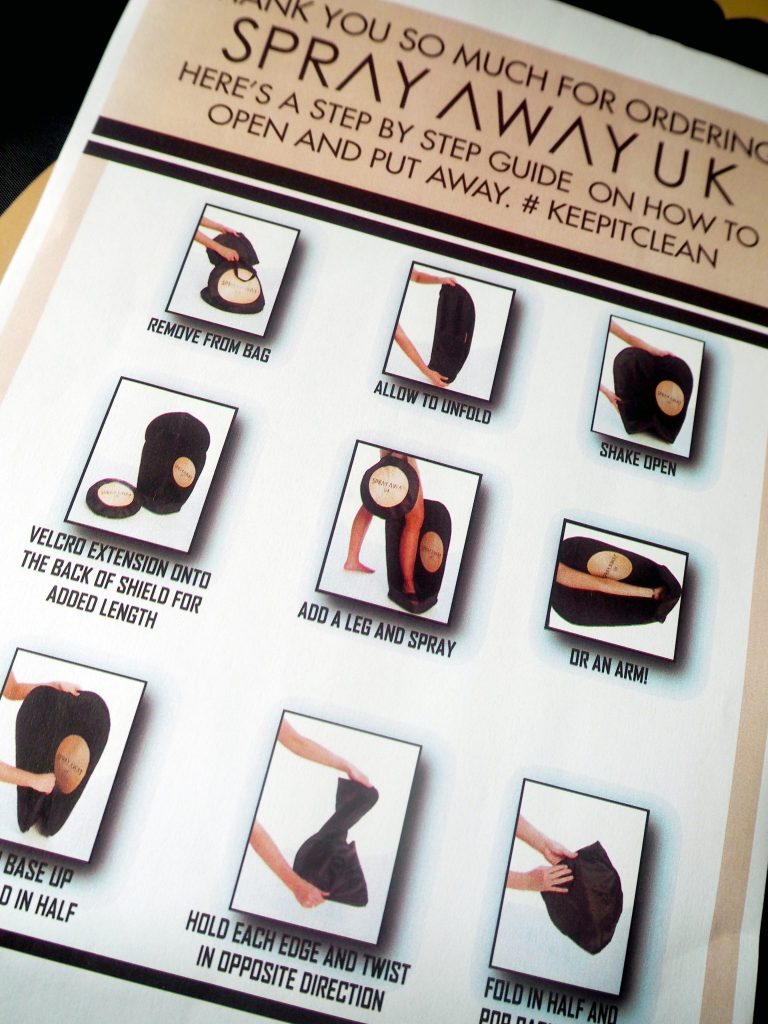 Gemma Judd, the founder and CEO, constantly had the trouble of wiping down and cleaning surfaces when using spray tan on her arms and legs. A fan of tan in a can, but not of clearing up after it, SPRAY AWAY UK was the solution and the shield was created.
The size and design limits mess and maximizes practicality for application on your limbs – the most on show parts of the body!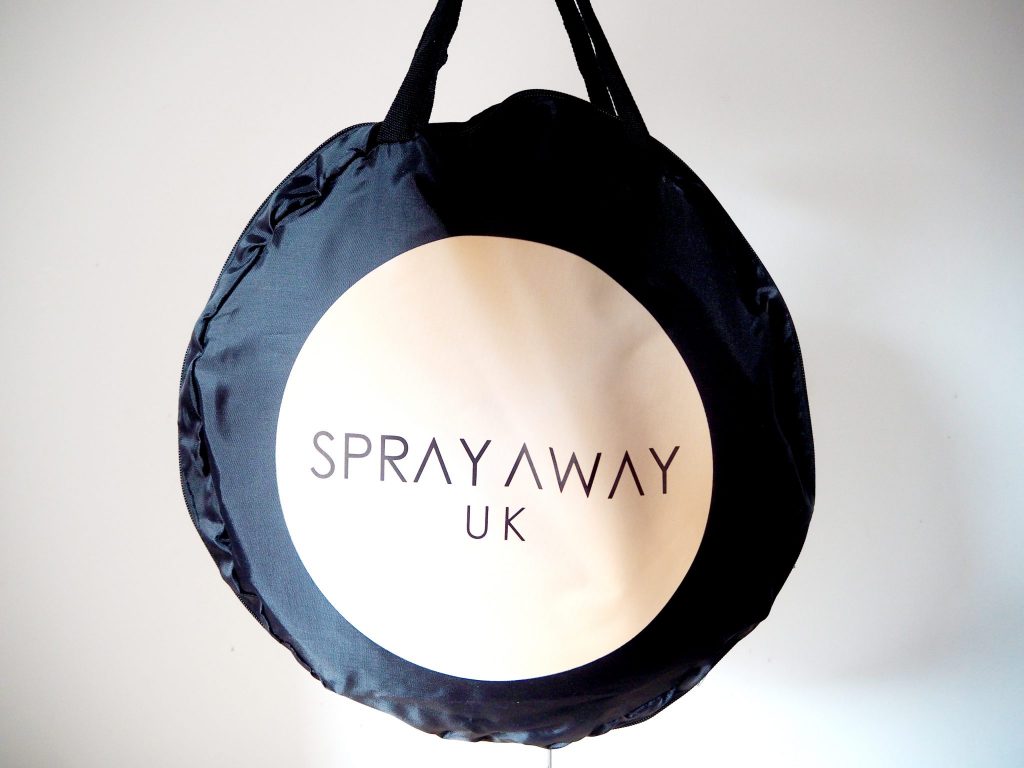 I hadn't seen any images of the product before Gemma sent it to me, so wasn't sure what to expect. Upon first impressions when opening the package, the Spray Away looks really great. I couldn't imagine how the product would look – it sounds like something that would need to be quite big and possibly bulky to truly protect your surroundings when spraying tan. I was pleasantly surprised when I opened the package to see a very sleek, compact black bag with the nude logo printed on the front.
The product really is presented well – it is light weight, minimal and comes in a great little bag with a handle, so it is perfect for taking round to your friends if you are having a girly night or if you are getting ready there before a night out. It is super flat-packed too, so ideal for storing and just packing away somewhere discreetly when it isn't in use.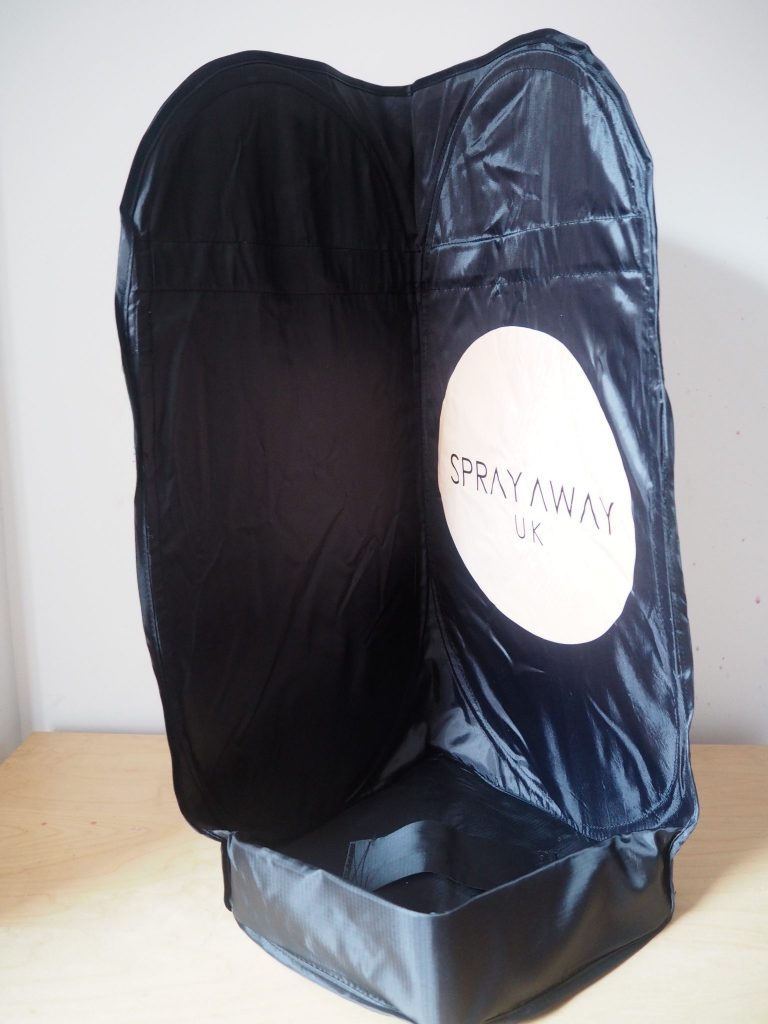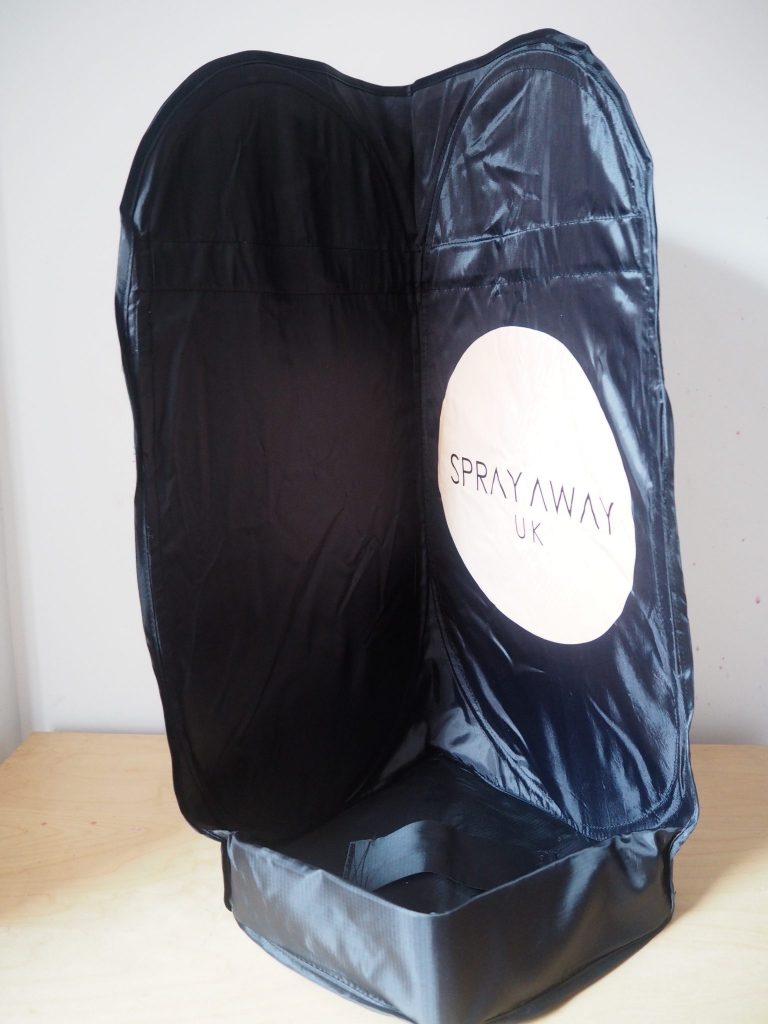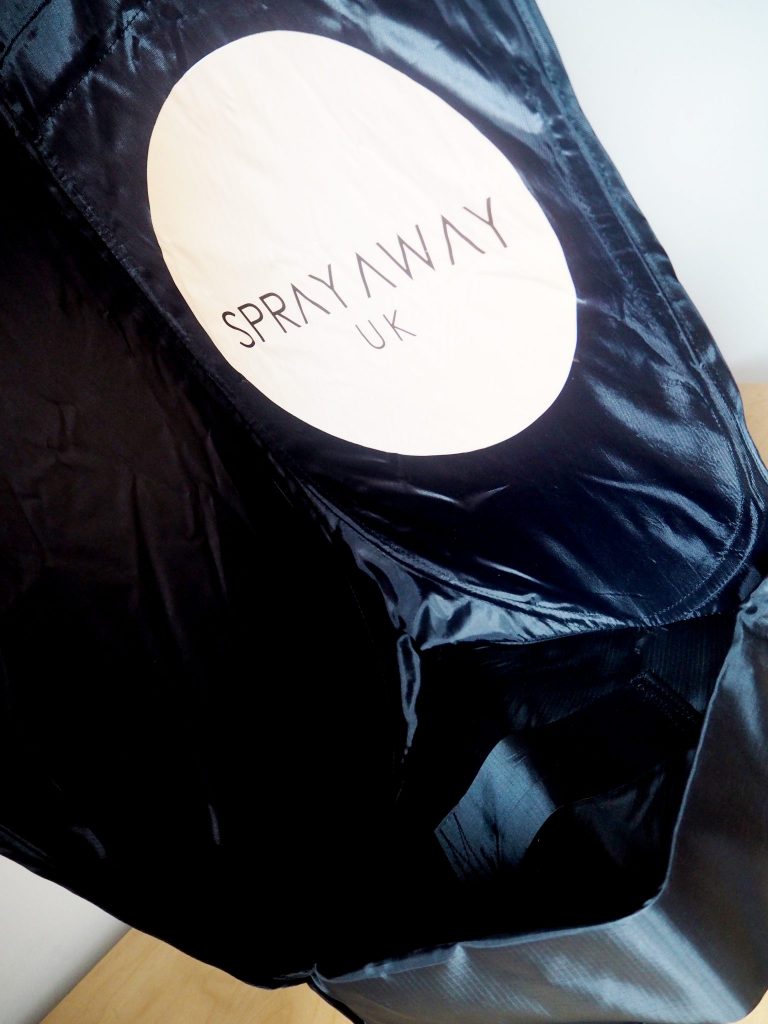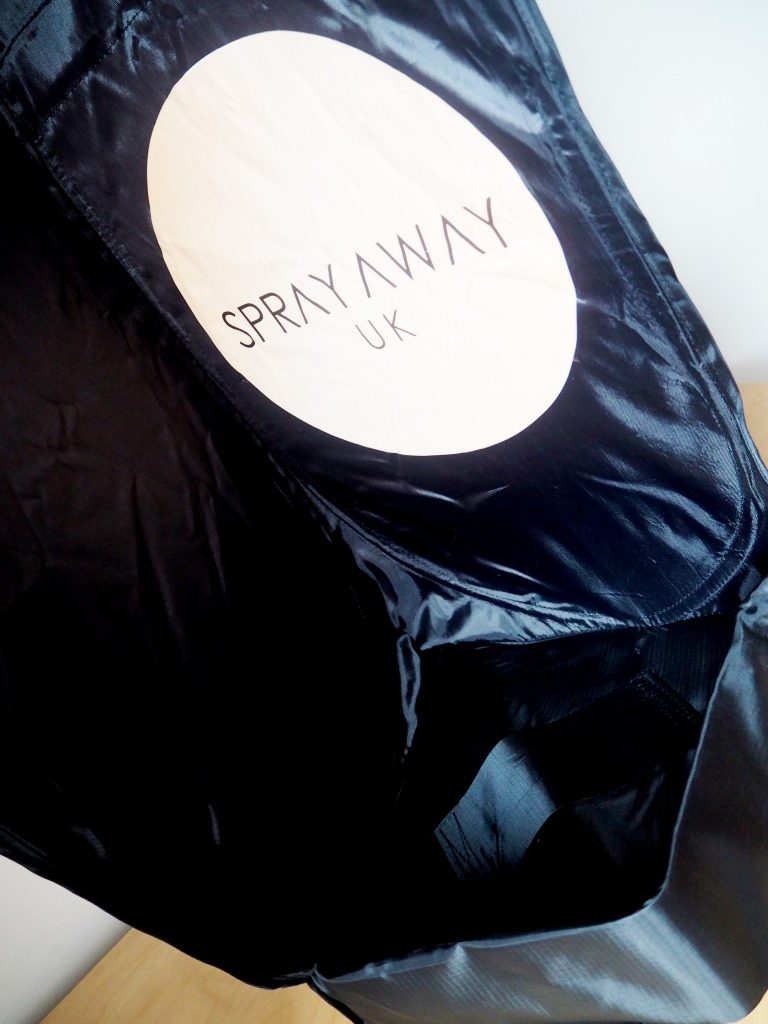 When you unzip the black bag, the Spray Away pops out and almost sets itself up ready for use! You may just have to give it a shake to open and allow it to spring into place, but the material and structure within will do the hard work for you. One open, the product looks as above; a tall black shield with a base to the bottom.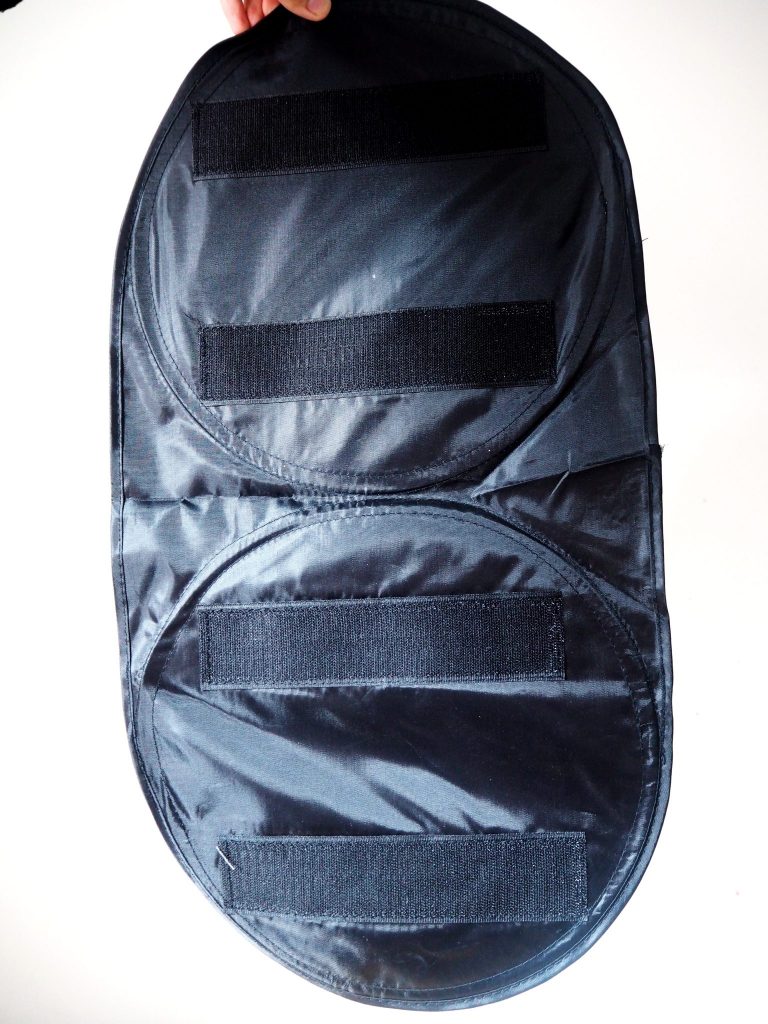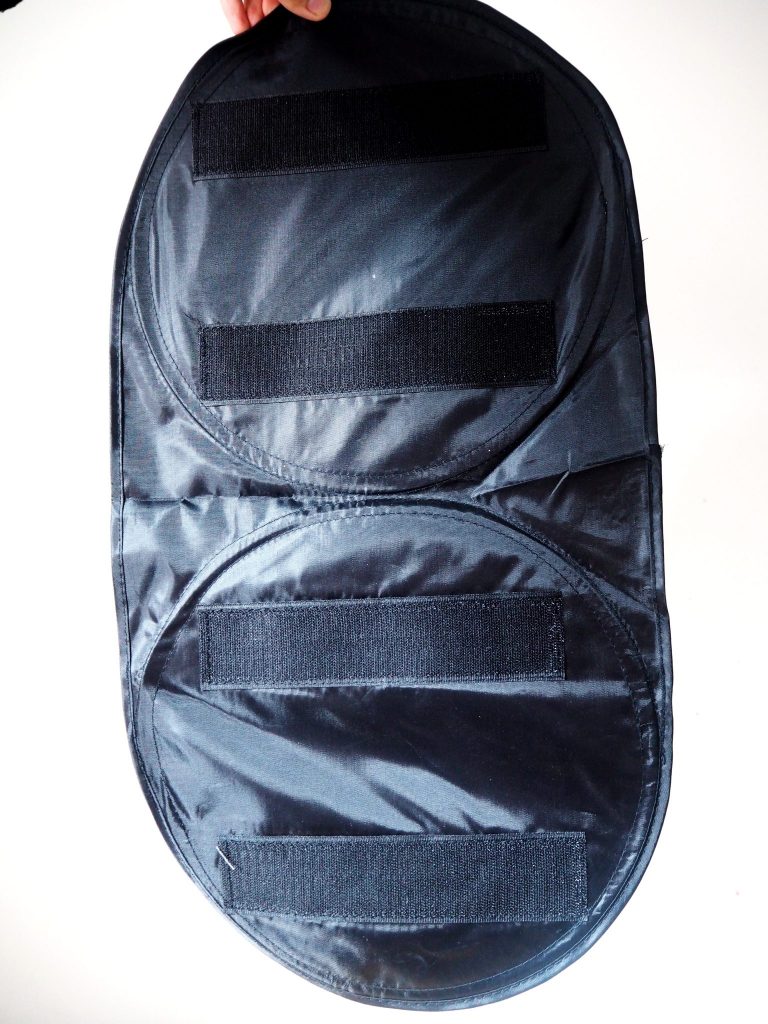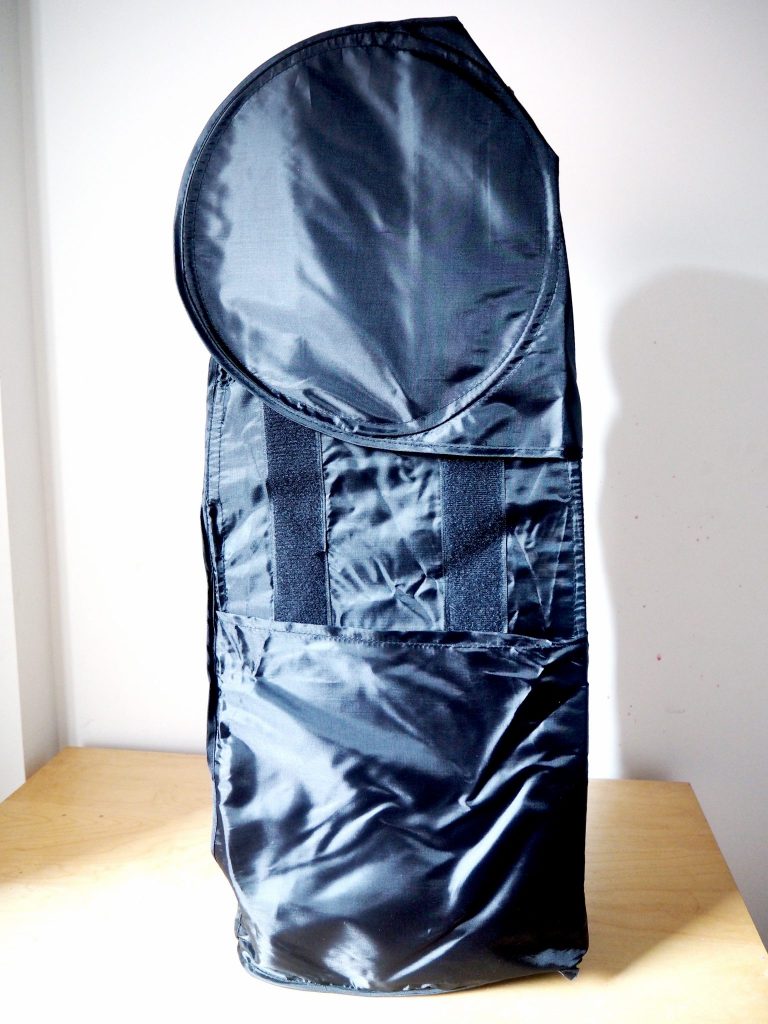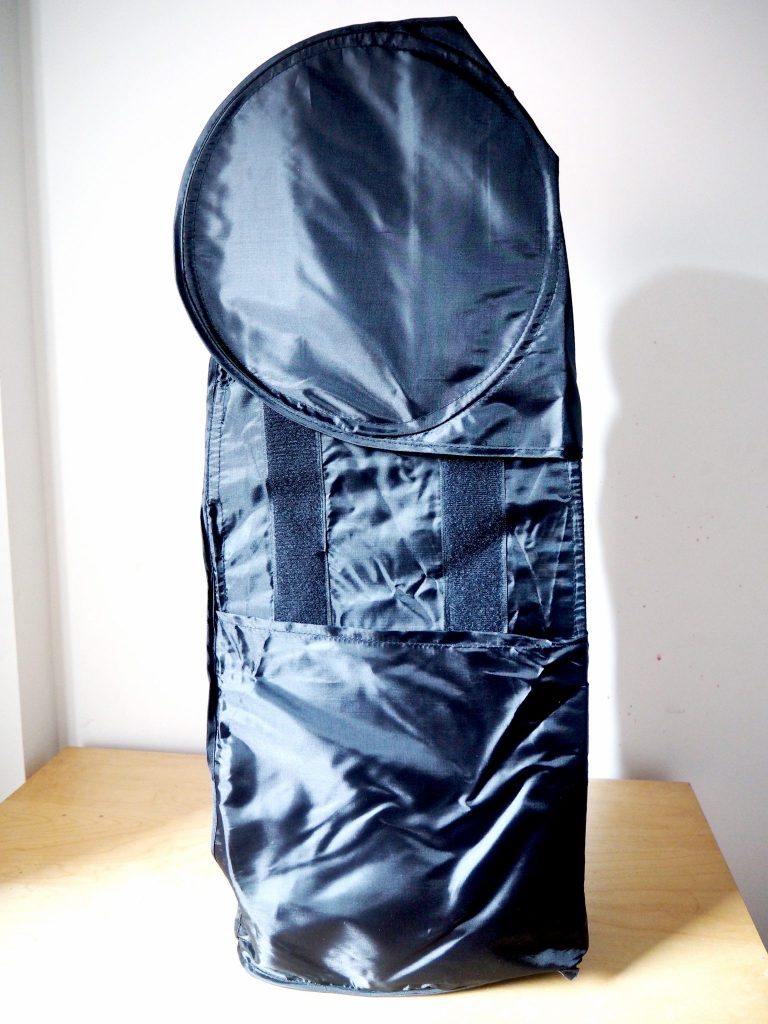 The Spray Away also comes with this extension piece, which easily velcro's onto the back of the shield for added length. This is super handy for when you are spraying your legs as you can do the full leg in one go, as well as being ideal for those of us with long limbs!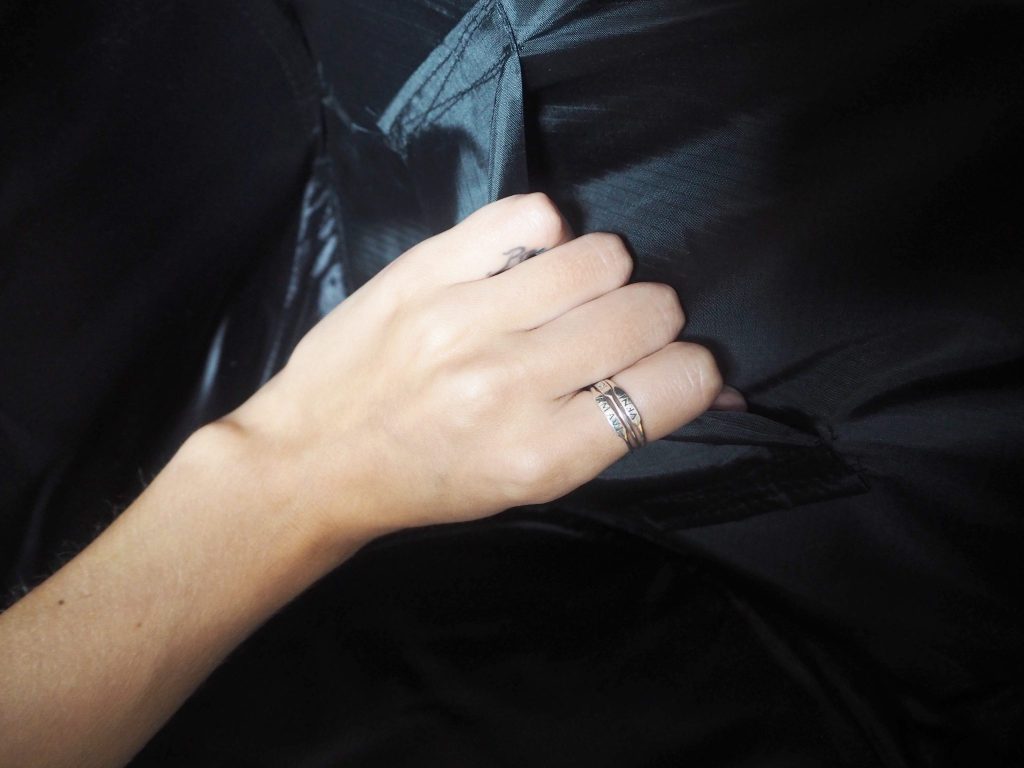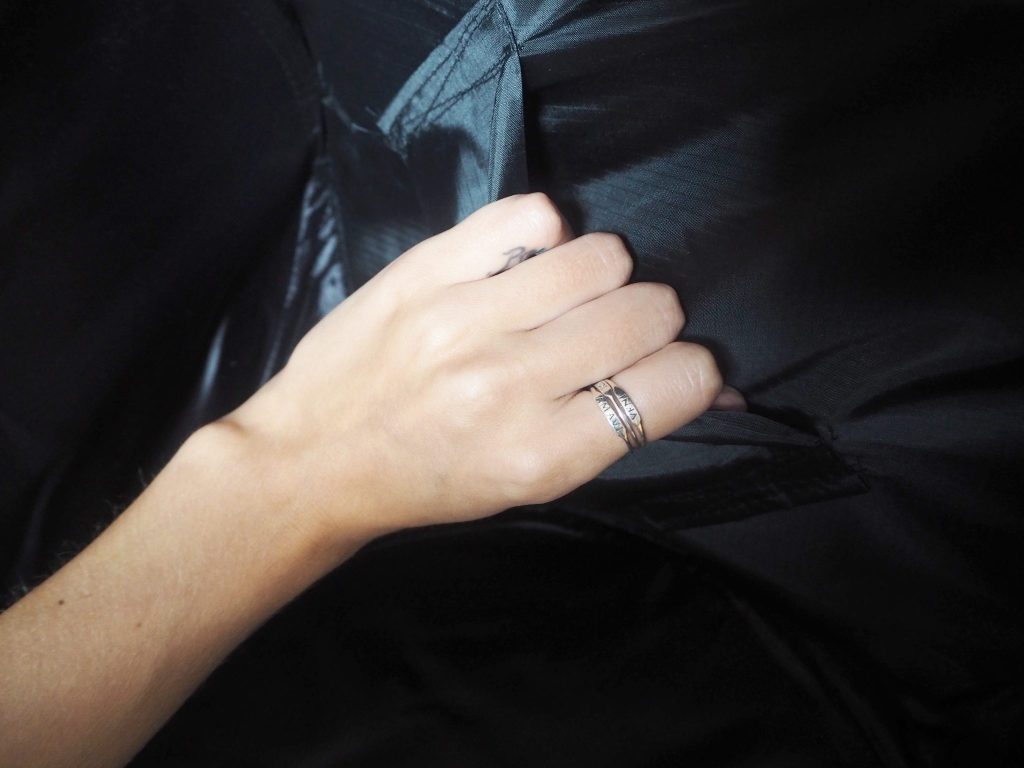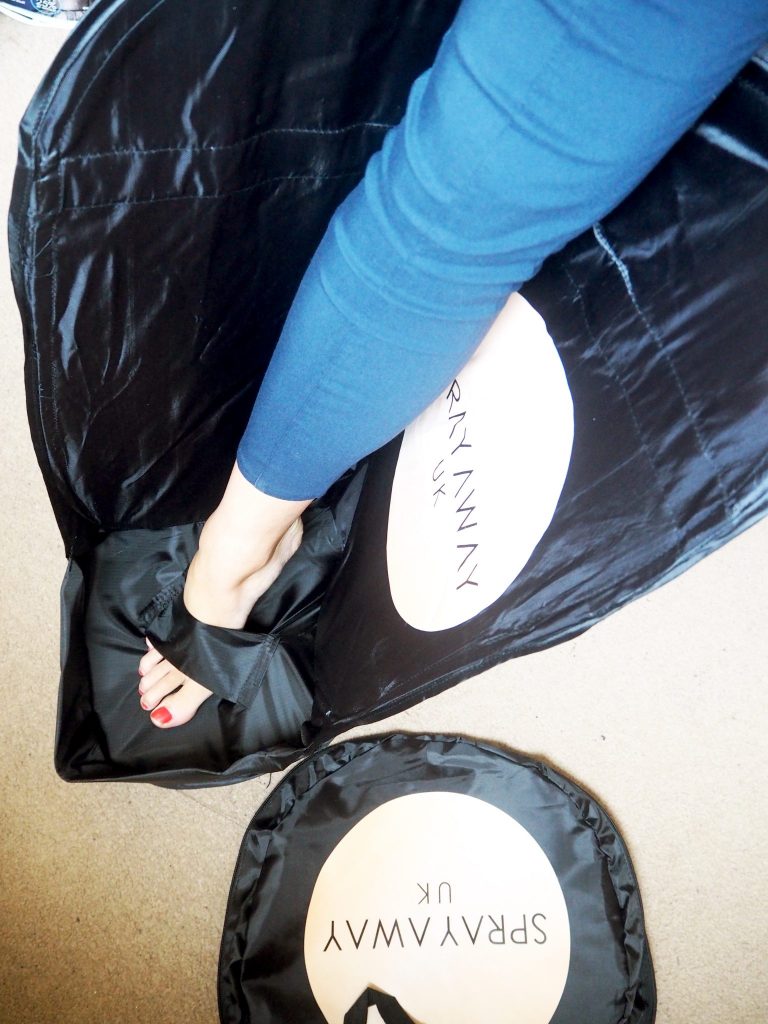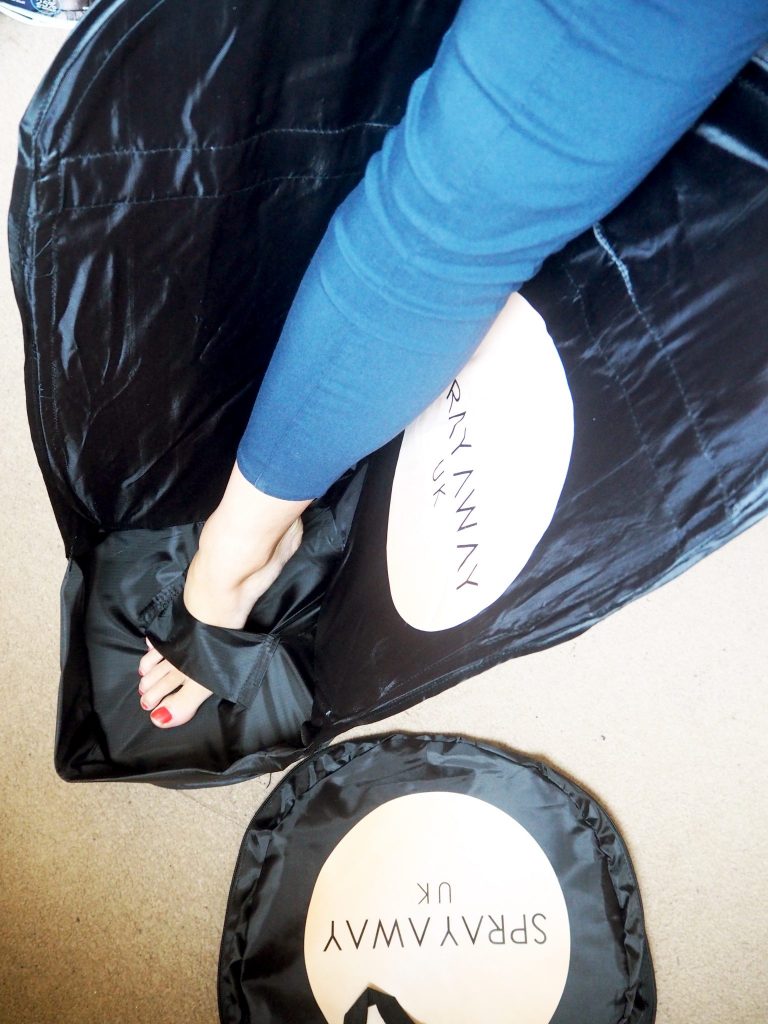 The base has a strap across it to make life easier when applying your own tan. This means you can hold the Spray Away up with one arm whilst spraying with the other if you are applying your own tan. You can also put the base on the floor and use this as a strap for your foot (as shown above) to ensure the product stays in place.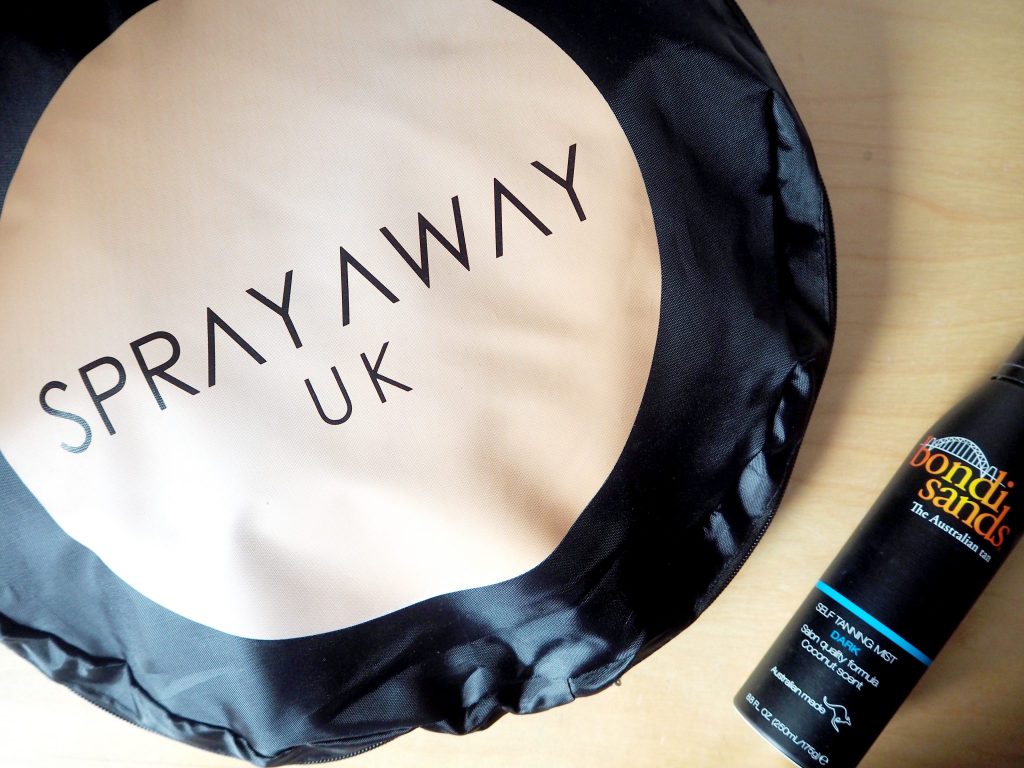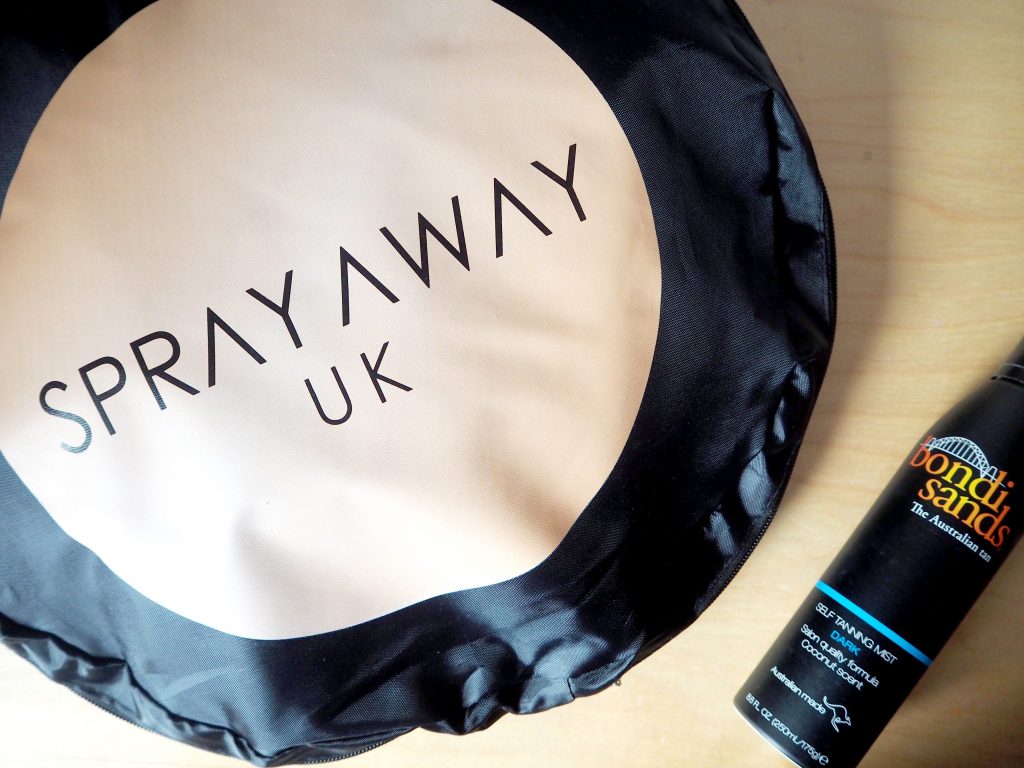 I have been using the instant Bondi Sands Self Tanning Mist this summer, for those days when you haven't had chance to tan ahead of time, or are just feeling a little pale and want that extra bronze glow. The Spray Away is the perfect partner for this, as I am able to apply the tan in my bedroom without getting any of the product on my light carpets.
I love how light and discreet it is; once I'm done with it I simply wipe it down with a baby wipe and fold it back into it's bag. If you are conscious of getting spray tan on your floor our furniture at home, or hate cleaning up the mess spray tan can create, then this is definitely for you.
You can pick up a Spray Away here | £14.99
Check out Spray Away on Twitter here and Instagram here.
What are your favourite Spray Tan tips and tricks?
LL x
Are you following me on 

?
*This product was gifted to me as a press sample – all opinions are my own