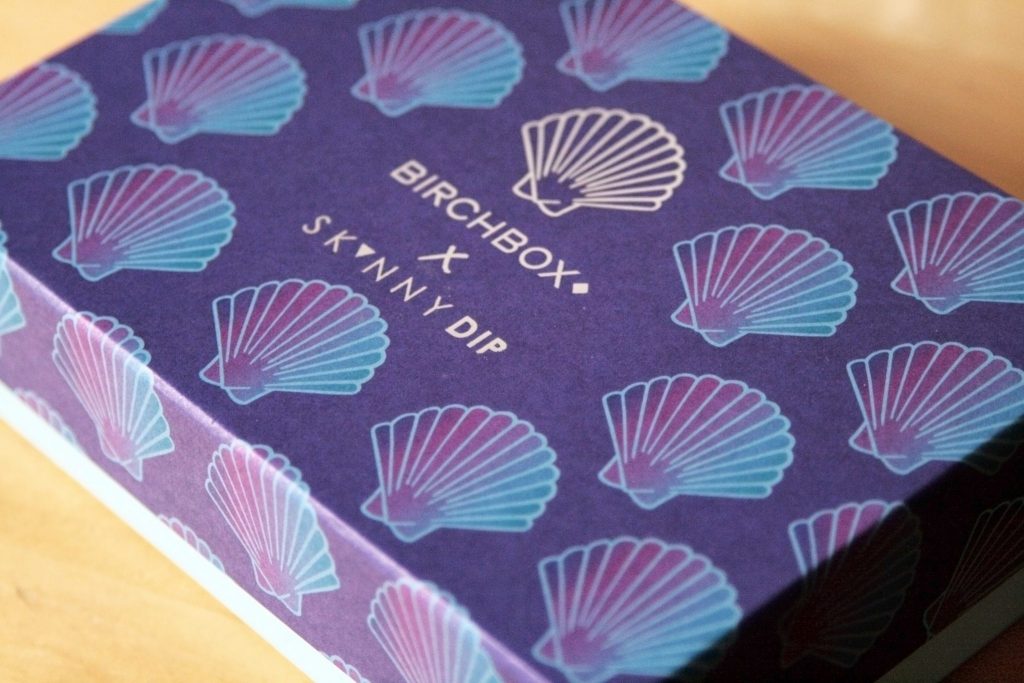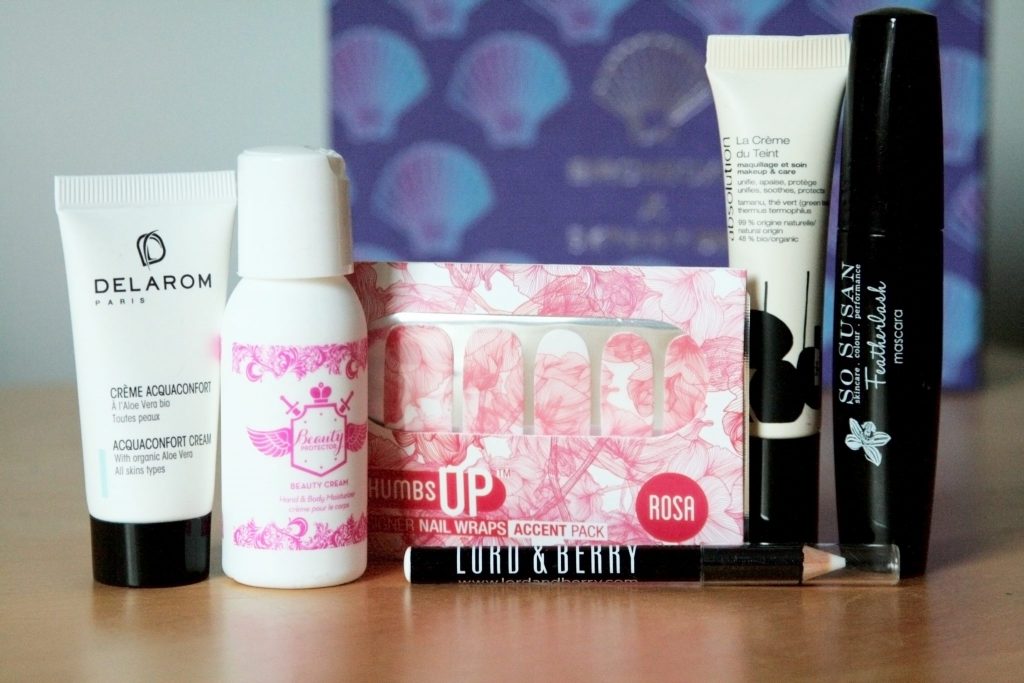 I let out a little squeal of joy when I saw this month's Birchbox was a collab with Skinnydip London, creators of outfit-making accessories. I have been lusting over their mermaid shell cross-body bags for some time, and was excited that my November box would be one of two specially designed shell-themed boxes. You can also upgrade your November Birchbox for £4.00 extra, and receive a Skinnydip shell print phone case! Of course this is optional, so you will receive your box as normal if you don't opt in for the case.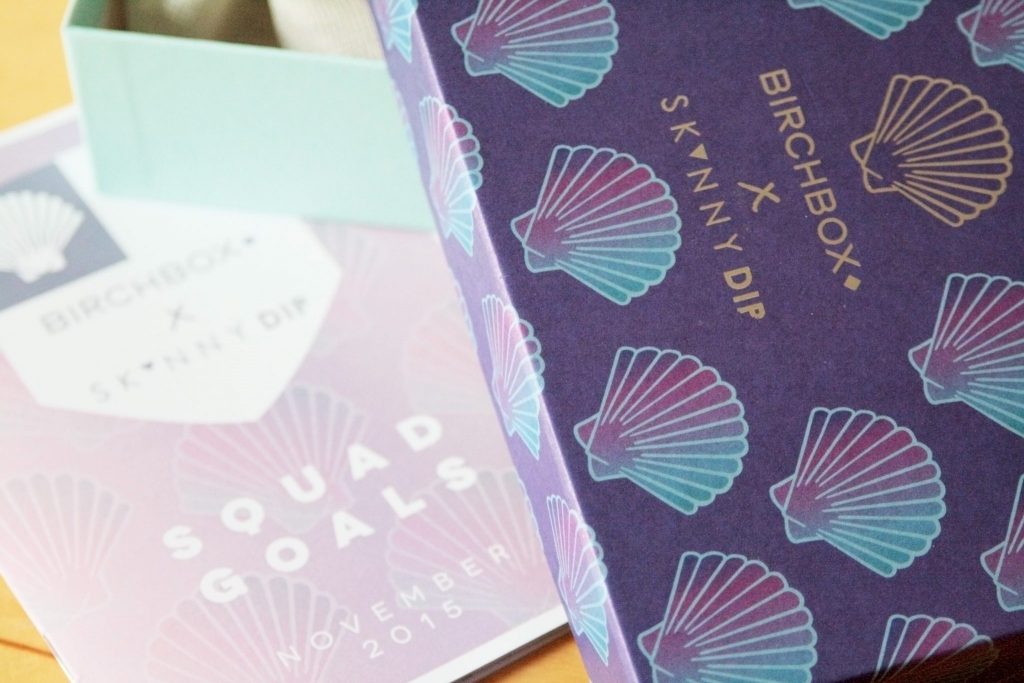 I must say that when I initially opened my box I was really eager to see products that mirrored the theme, and was quite disappointed with the contents. No Skinnydip in sight! I love the idea of the upgrade to include some Skinnydip within the box – although I did think that it could have been made more obvious as I seemed to have missed this in the email (maybe I was blinded by the mermaidy-goodness of the packaging). However, for the customers who don't want to spend any more on top of the monthly subscription fee, it would have been awesome to have a little Skinnydip goodie included in the regular boxes.
I have seen many people complaining and cancelling their subscription after this months box, but in my opinion there were still some good products included despite the lack of Skinnydip.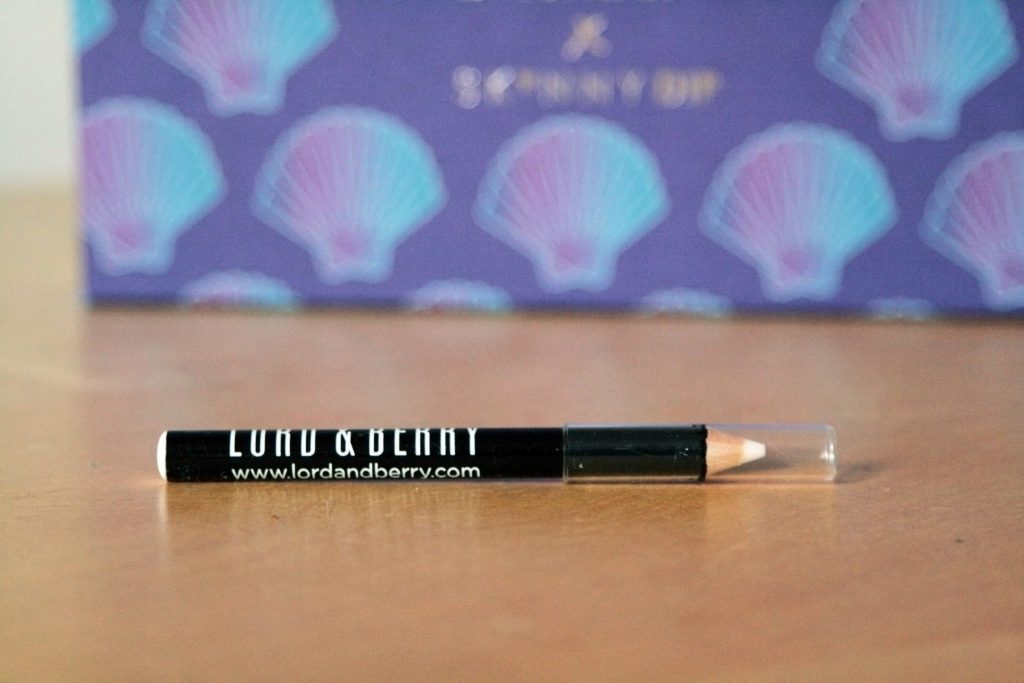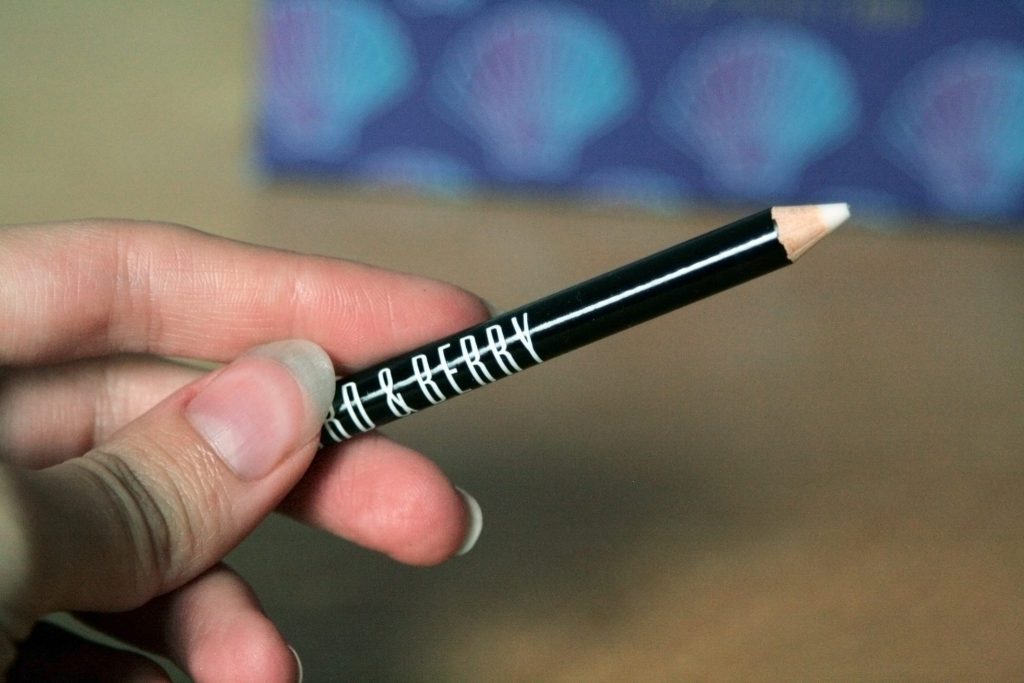 Lord & Berry Silhouette Neutral Lip Liner – Travel Size | Full size 236ml RRP £9.00
When I had a first look at this and saw it was a lipliner I was disappointed that I had received the white one as I wasn't sure I would ever use it. When I read in the booklet that it was actually a neutral liner to prevent lipstick bleeding, I went from 'well this sucks' to 'best idea ever' in a matter of moments. Although I tend to wear coloured lip-liners with lipstick, this is a great product if you are going for a simple quick lick of colour without any mess.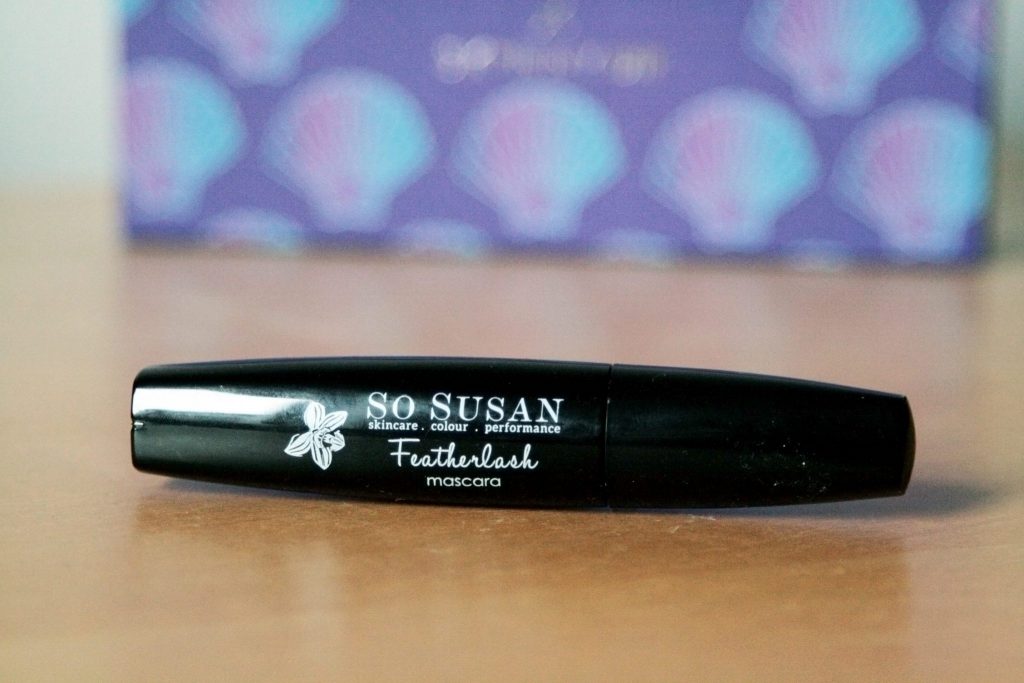 So Susan Featherlash Mascara – Full Size | RRP £18
This thickening mascara claims to deliver volume, length and long-lasting wear in one stroke. It is also infused with Silk Amino Acids & Moringa Seed Extract to help keep lashes strong, luxurious and silken. Upon using this mascara it didn't quite live up to its name, for me. I'm pretty easy to please when it comes to mascara as I'm lucky enough to have naturally long eyelashes, so as long as I can give them a quick lick of mascara without clumping I'm happy. I found the appliaction quite messy and, for some reason seem to get the mascara on my face as well as my lashes, every time I apply. The formula is also quite thick so I do see the volume aspect, but it didn't give me any extra length. It does have good staying power though and is waterproof.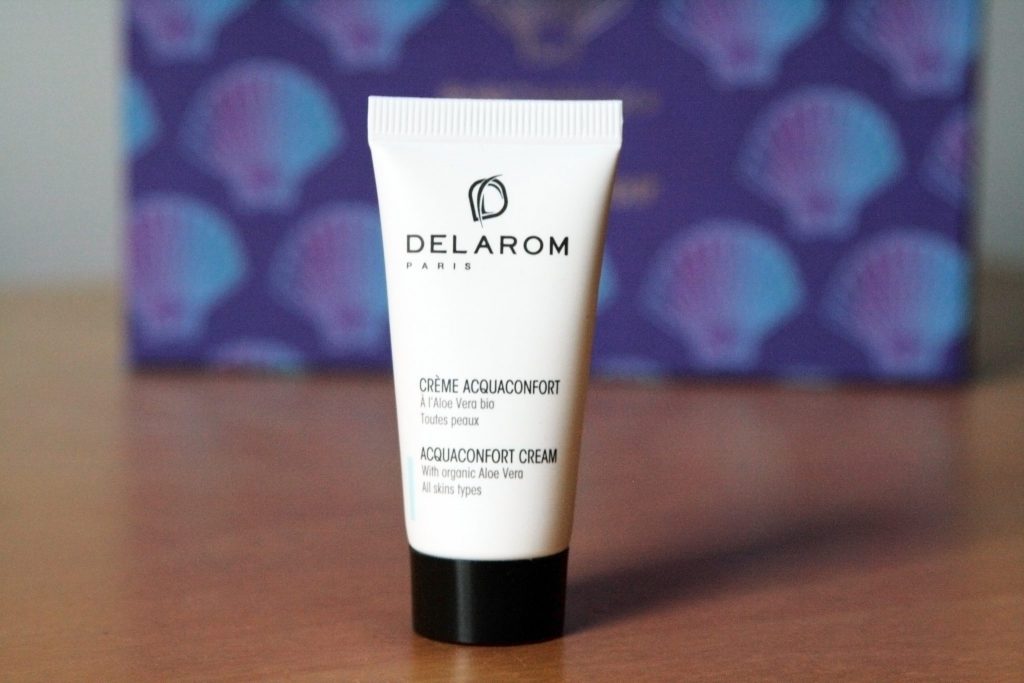 Delarom Crème Acquaconfort – 15ml | Full Size RRP £34
Professional skincare brand Delarom not only focuses on using natural products supported by extensive scientific research, but it also places great emphasis on enticingly beautiful scents that boost the skin's energy. The light refreshing and hydrating Aquaconfort Airless Cream does have a lovely delicate fragrance, and it does feel very moisturising. The cream also includes aloe vera extract, which I love, and is rich in vitamin A, C and E and minerals. As of yet I am not sure I would spend this much on the full-size product, but it does look promising and is perfect now we are entering the wintery months.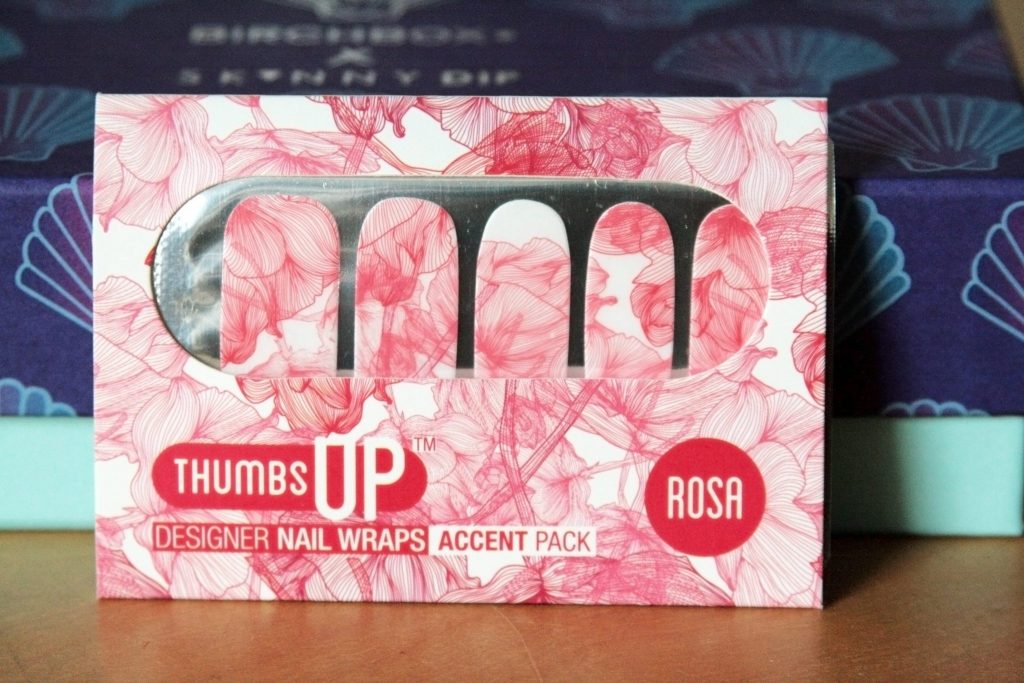 Thumbs Up Designer Nail Wraps – Rosa | RRP £6.99
These are this month's 'Beauty Treat' included in the Birchbox. I was pretty pleased with these as I have never used nail wraps before and am looking forward to trying them out – I will probably save them for an event or night out in the run up to Christmas (although I do think they are more of a summer print). The white layer actually peels off so the floral pattern can be layered over bare nails or the polish colour of your choice.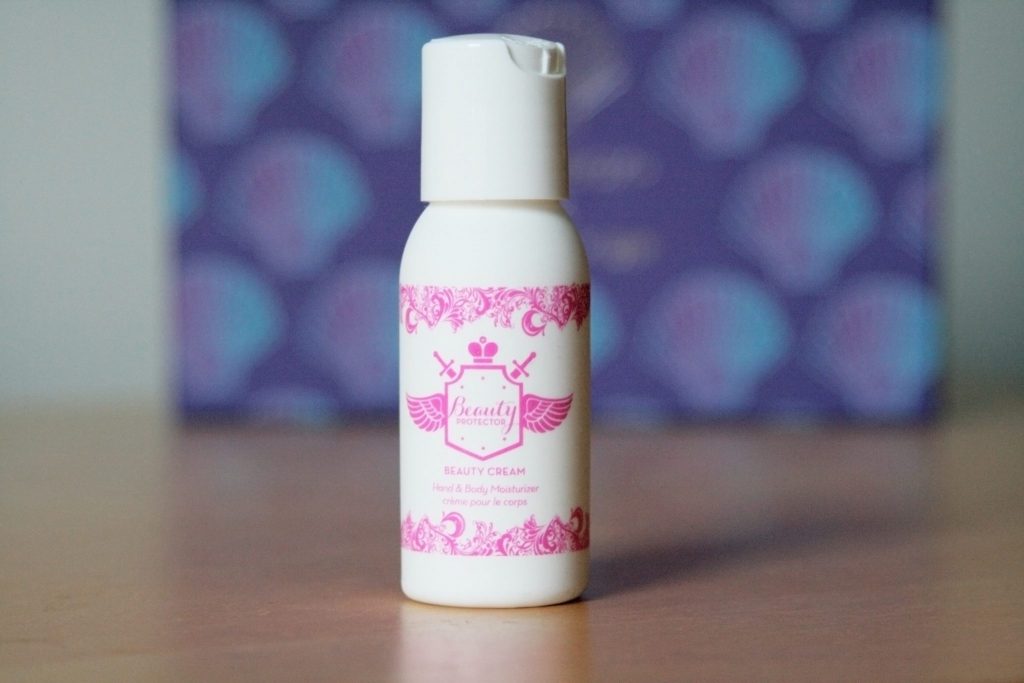 Beauty Protector Beauty Cream Body Lotion 30ml | Full Size RRP £8.00
The second of two moisturising type products in this months box – Beauty Protector were originally known for their hair-care products, and have now branched out into body products too. I do like the packaging of this as it is a little more quirky than normal moisturiser tubes. My favourite part of this by far is the scent; it smells SO good. Apparently this is their signature scent, so I will definitely be tempted to try out some of their other products. This is the perfect size for keeping on my desk at work or in my handbag for a quick moisturiser top-up.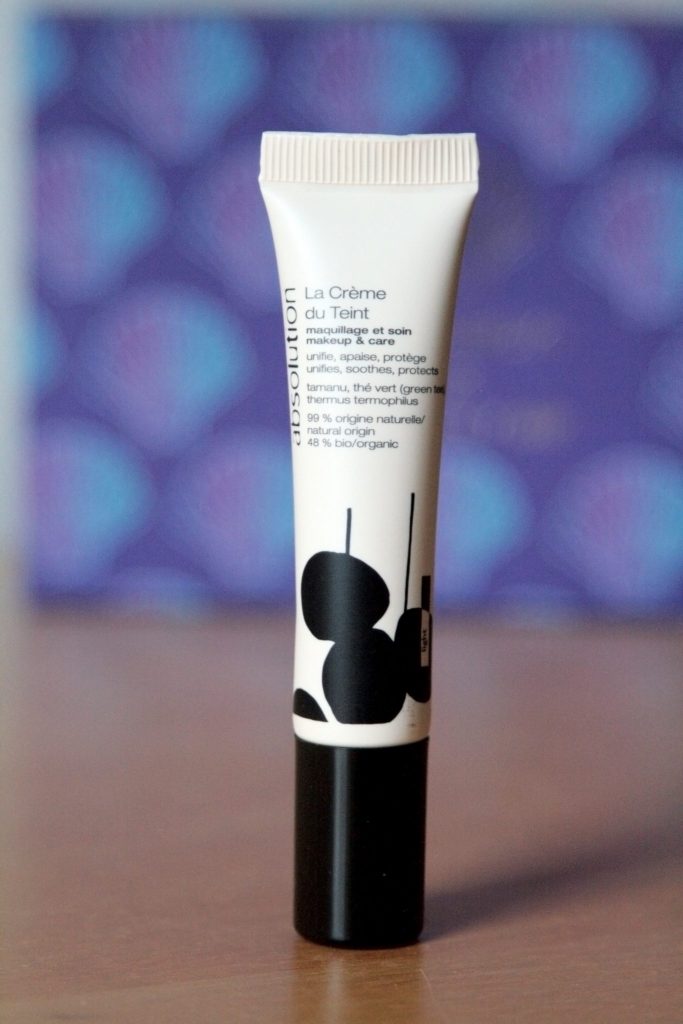 Absolution – La Creme Du Teint – 15ml | Full Size RRP £35.00
The only problem I have with this sort of product being included in my Birchbox is if only one shade is sent out to everyone who subscribes. I love testing and trying new tinted creams, and it's great if you just so happen to receive the perfect tone for your skin, but if you have a different skin colour to the product it could just end up being a waste. Although this one is far too light for my skin, I like the texture of it and it has a lovely scent, so I have decided to keep it in my makeup bag to use as a highlighter or to lighten up under-eye dark circles.
What did you think of this month's Birchbox? Are there any other beauty boxes you would recommend for me to try in the new year?
LL x