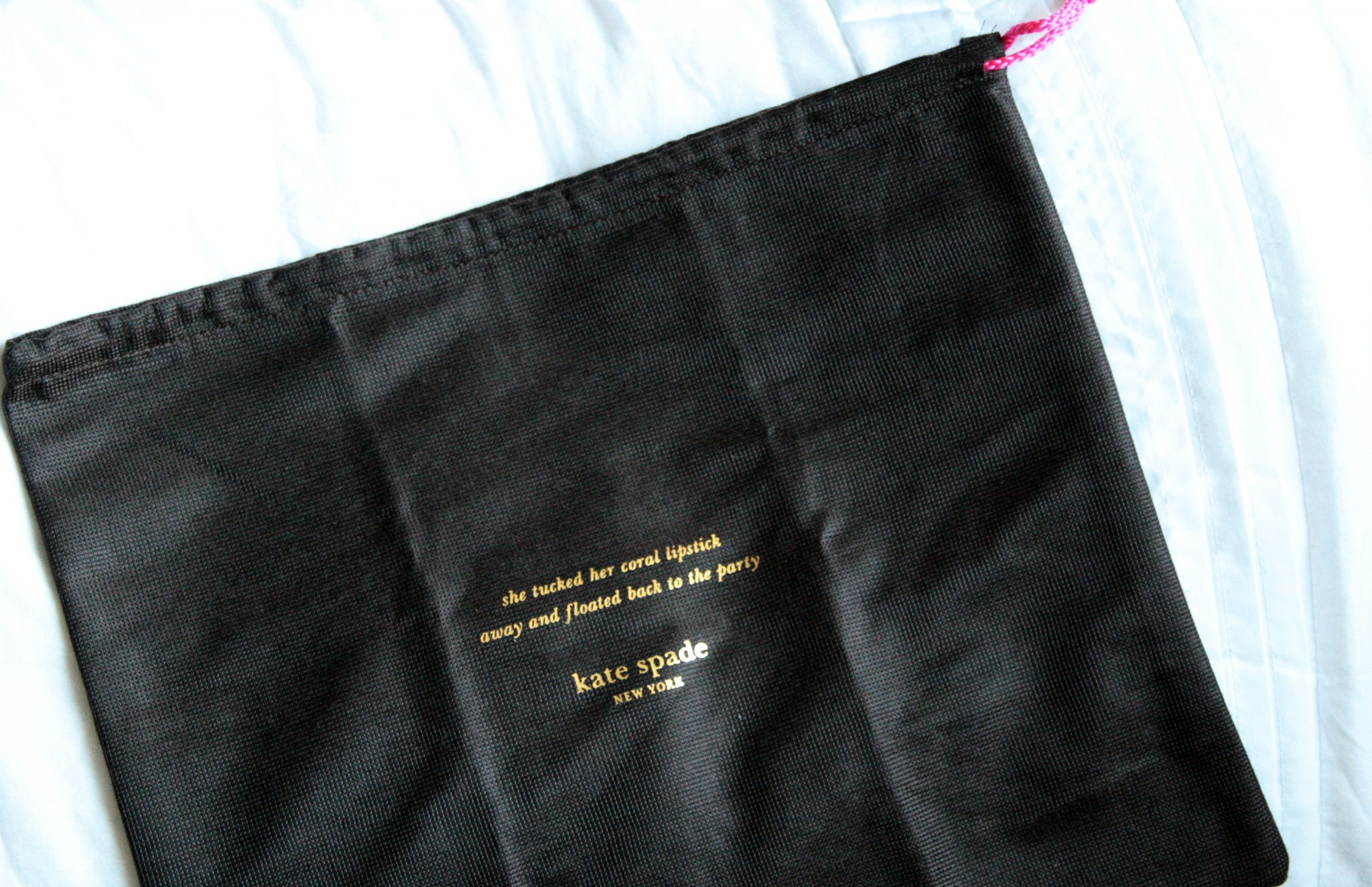 So life is finally sort of settling back down after my return from holiday. Is it just me or do you find that it always takes a couple of weeks to get back to normal after a vacation? You'd think you can just come back, unpack, do some washing and then you're done. That's what I was expecting anyway. Wrong. I have done MANY washes, put all the holiday clothes away (I'm pretty sure I won't be wearing shorts or bikinis in Manchester anytime soon), then there's getting back on top of food shopping and the apartment, and probably the hardest thing – going back to work.
So as you may have seen if you follow me on Instagram or Twitter, that I bought a few goodies out there from the outlets, and I finally got round to choosing my birthday presents from Jay. You should know that my birthday is in January and we went to Florida in April. So the decision was a hard one! (It was between a handbag, a tattoo and a puppy, so you see my problem.)
Anyway, so i opted for a handbag, and ended up with three! These are my two new Kate Spade beauties…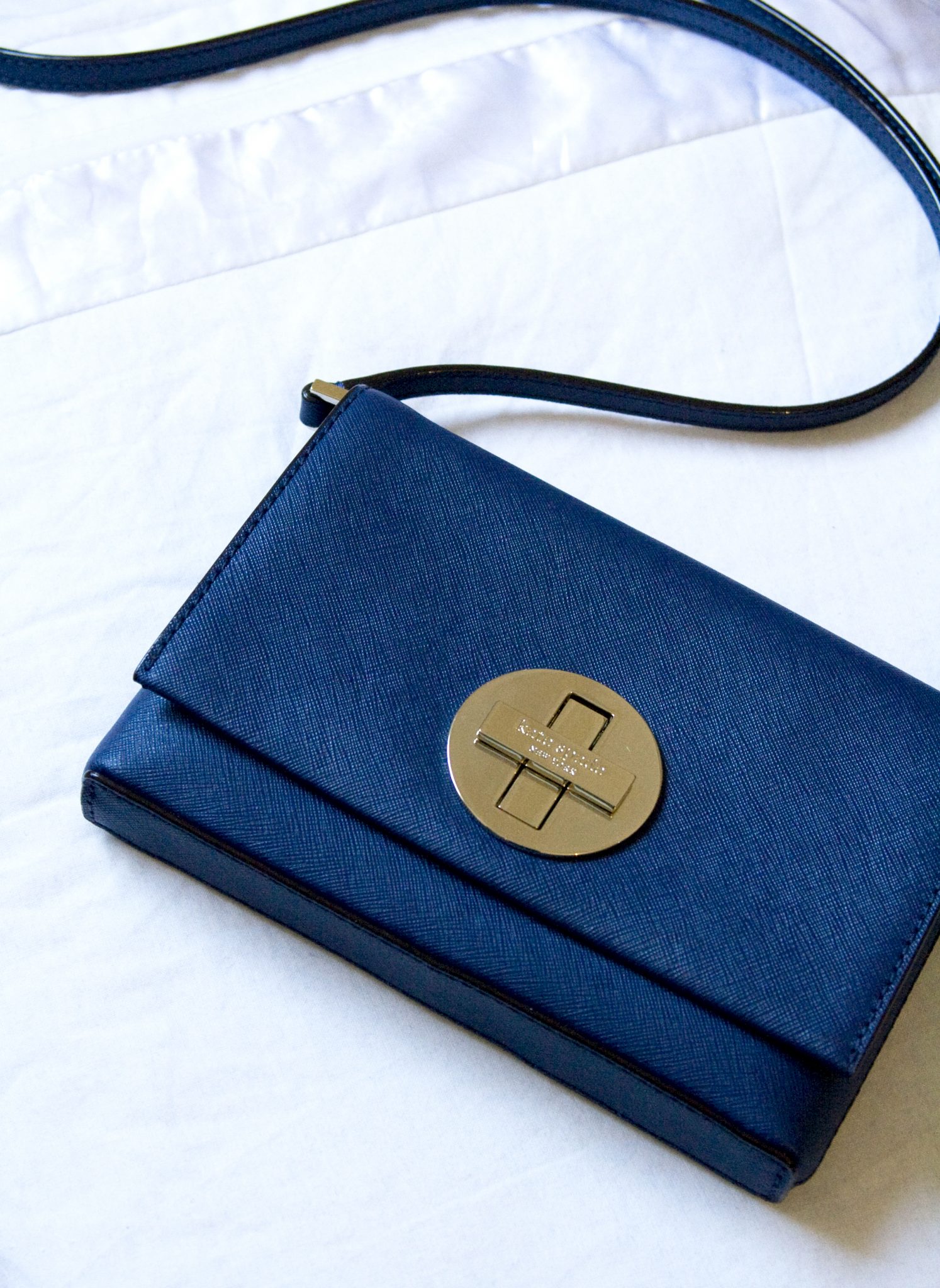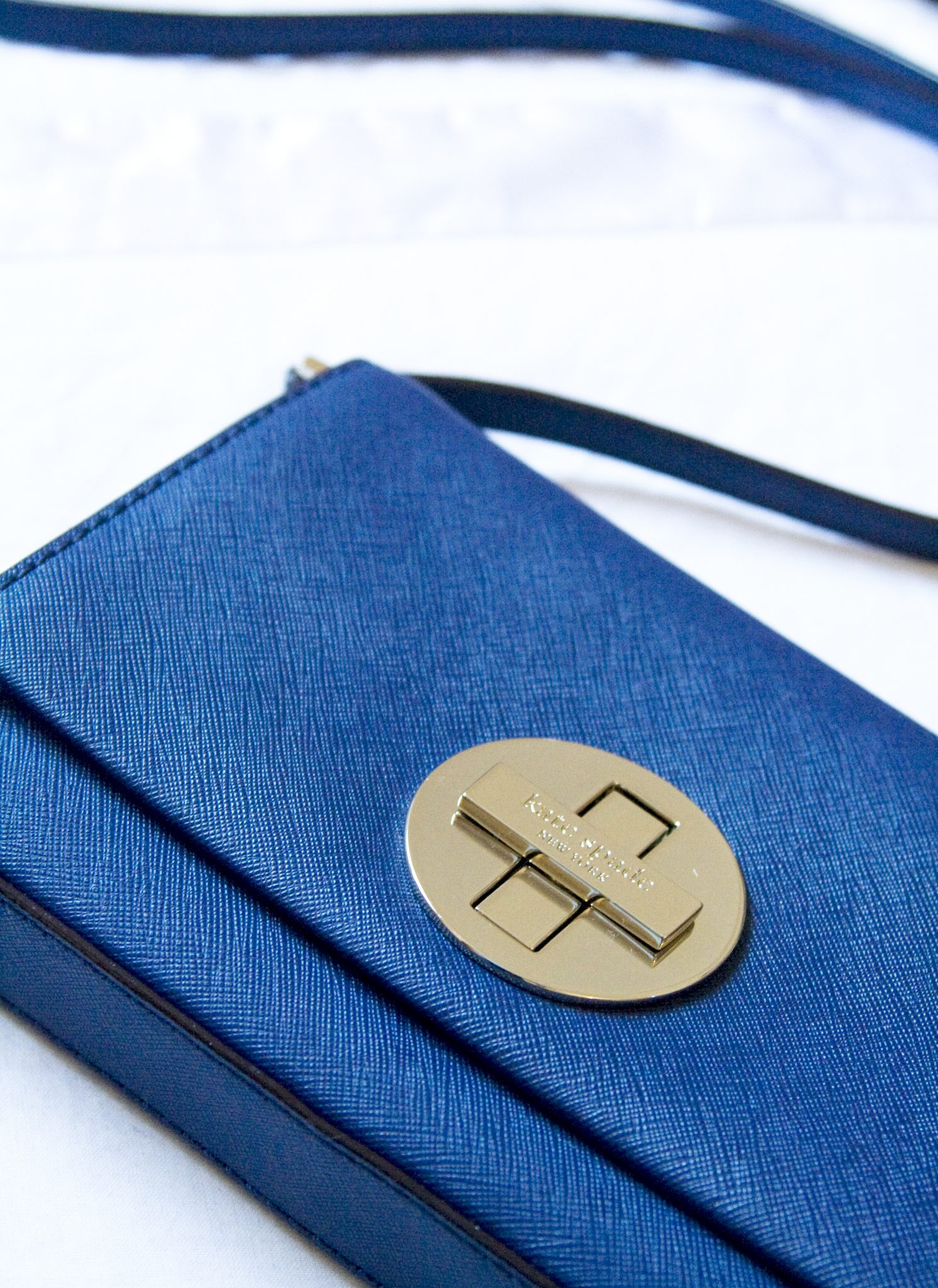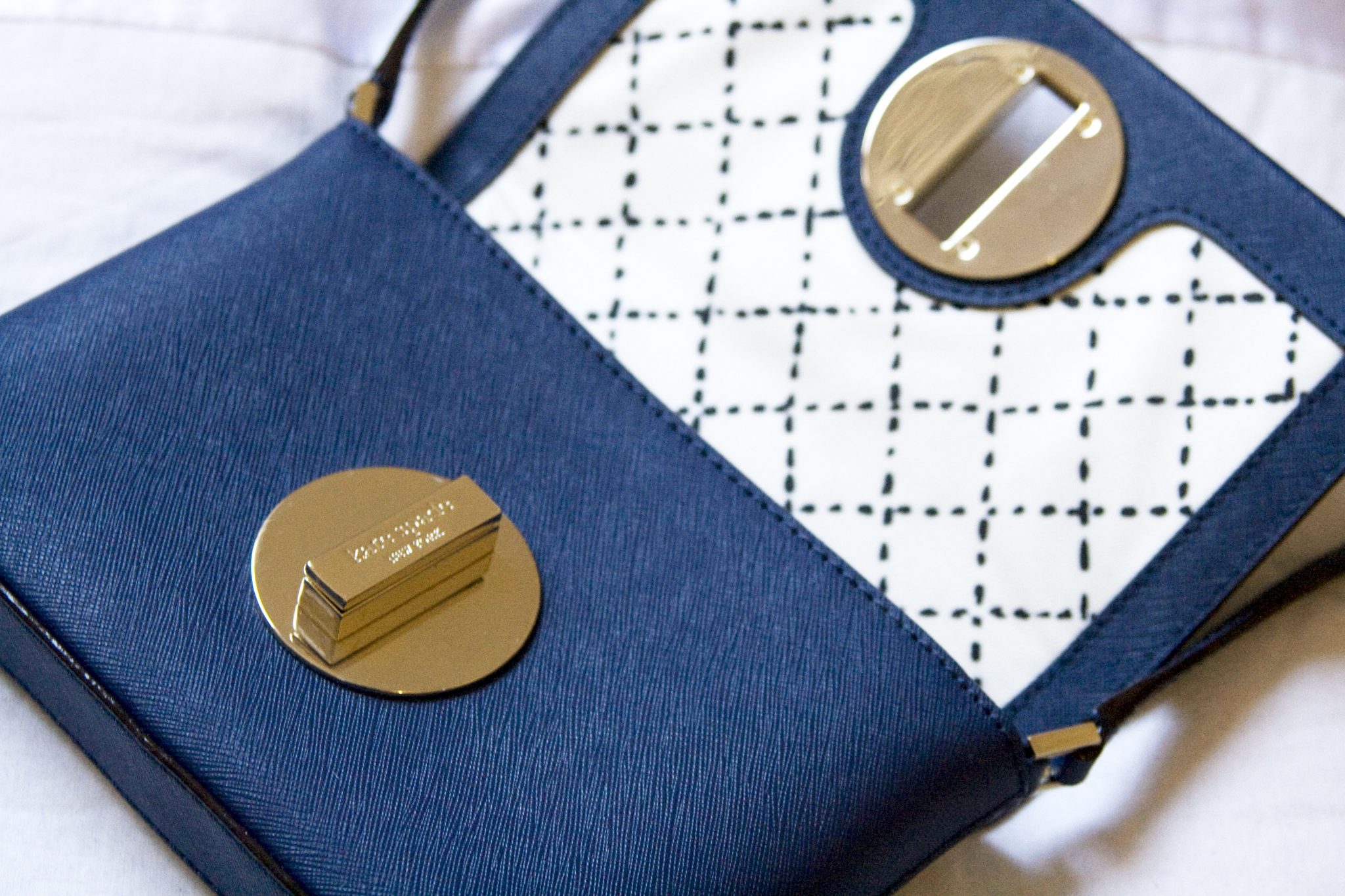 First up – the Newbury crossbody Sally bag. This little bag is perfect for an evening out or when you don't need to carry half of your life around with you like I tend to do. I have been searching for a cute little bag like this for a while, but really struggled to find the perfect one. This is great as it is scratch and weather resistant, and the midnight blue colour is beautiful. And finally, the gorgeous clasp shutter to the front with the signature Kate Spade New York emblem tops it all off. This is something I will definitely get my wear out of.
Next up…
The Charlotte Terrace purse. My trusty second hand Prada has served me well but has started to look rather tatty, and I have so many cards and receipts that i cant even shut it properly anymore. So it was time to move on.. Loving the blue shades in Kate Spade, I pondered on a few different ones (and revisited the shop three times before I finally made my mind up) but decided to go with this one. It has loads of card space – I've tried to show this above, and it is the perfect size. I like big purses, although there were a couple that I loved that were probably a little too big. So it's now filled up with my many cards and all that stuff that girls just carry around in their purse all the time.
Two awesome purchases, if you ask me! There were SO MANY bags and accessories and jewellery and everything that I could have been there all day. I struggle to decide what I want to drink never-mind which amazing handbag out of hundreds of amazing handbags I want to buy. So yeah, three store visits and making friends with the lovely store assistants who probably thought I was trying to steal something later.. and I finally have my new beautiful purse and bag.
I am loving Kate Spade at the moment, especially the jewellery, so I'm sure I will be adding more to my collection at some point! Oh and isn't the dustbag just awesome? I love love love the little phrases on her stuff.
LL x