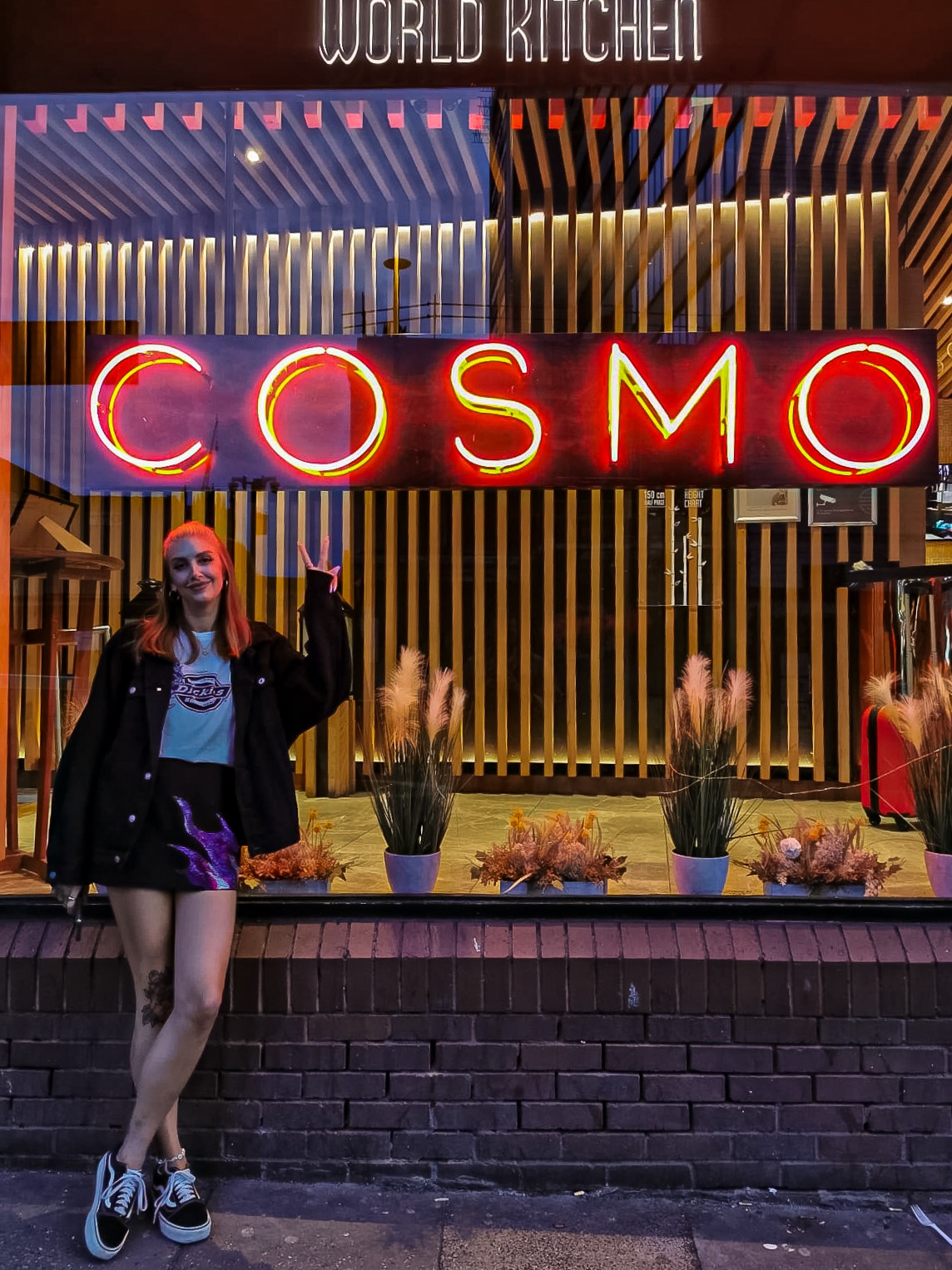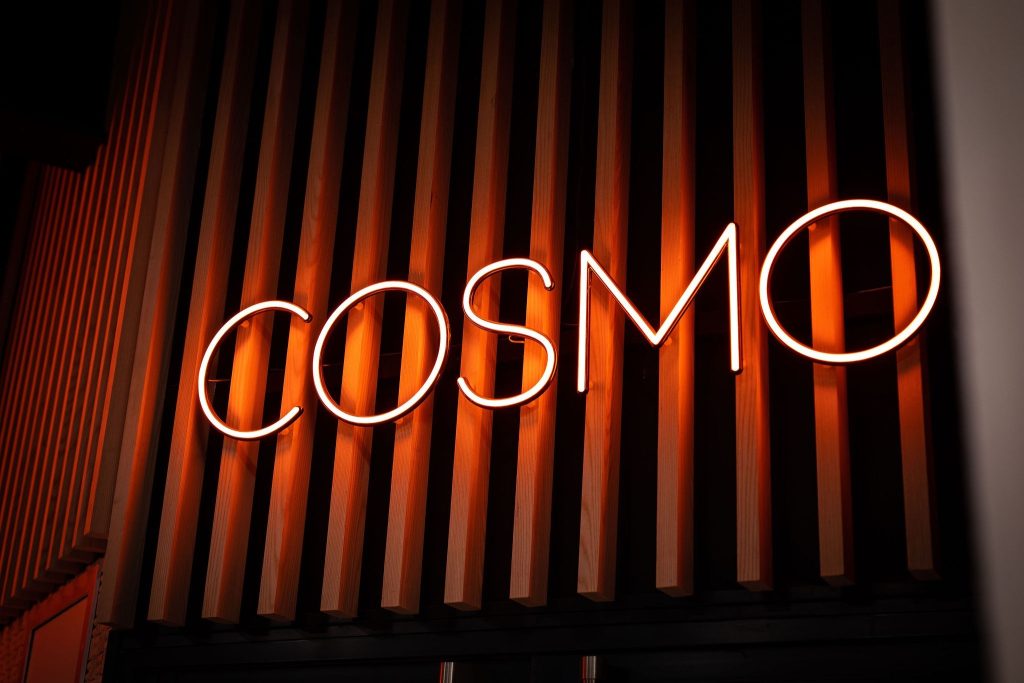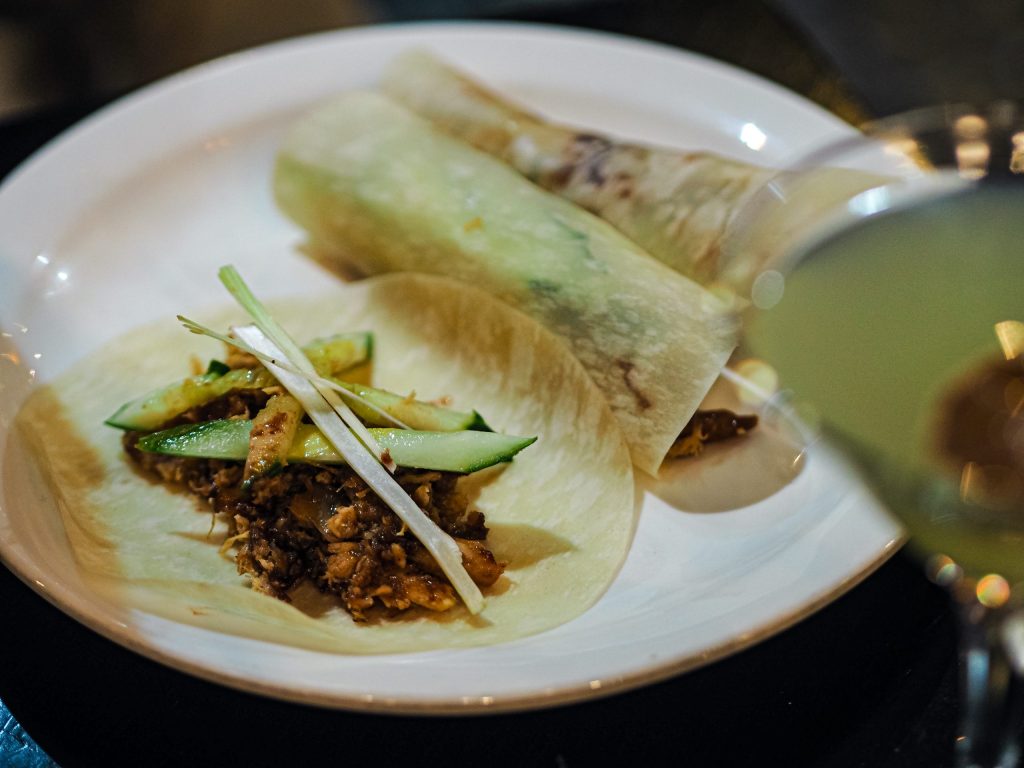 Cosmo World Buffet Manchester
I recently visited Cosmo World Buffet to indulge in some unlimited buffet dining and share my thoughts with you guys. It was actually a few years back when I last visited the restaurant (you can read the post here). It was relatively new back then, so I was interested to see how it had changed in the last five years! I had to have a read back over my own post to remind myself what I ate last time and how my experience was back then as it feels like forever ago.
It's nice to see that Cosmo World Buffet is still going, since we've seen plenty of good restaurants come and go in the city over the last few years. The restaurant style and concept has remained the same. It's basically a set price for unlimited food, with drinks prices on top of this. The layout was pretty similar too, with a huge range of cuisines to choose from, each in it's own section. Cosmo is perfect for bigger groups or families with different preferences or dietary requirements.
Simply grab a plate and fill up on your favourites, and when you're done, go back for more!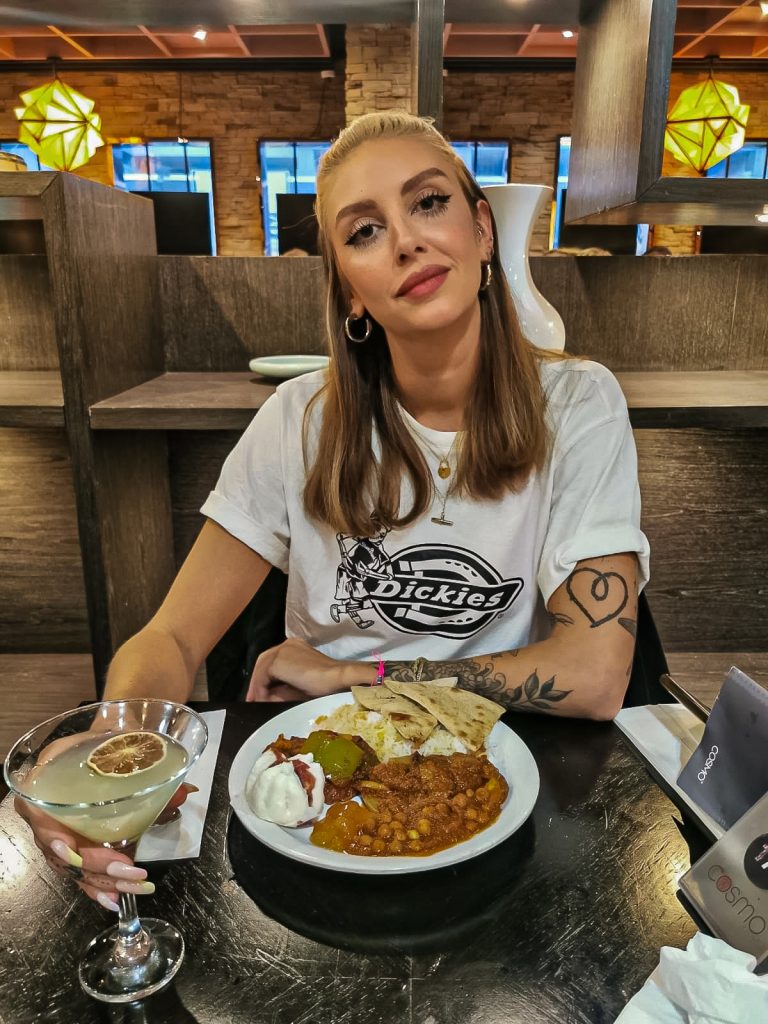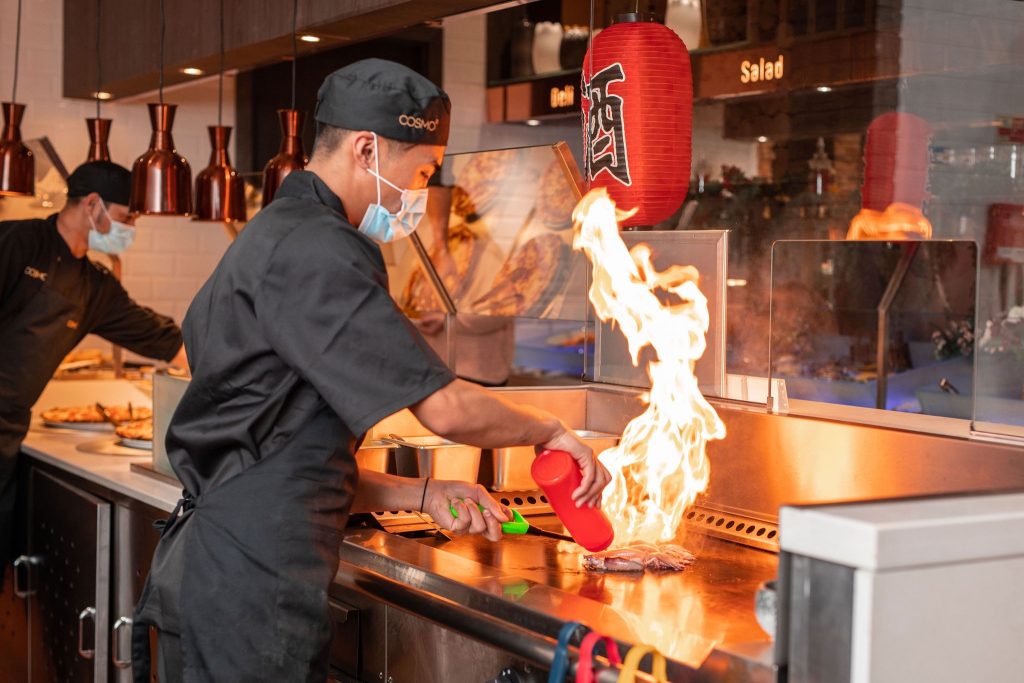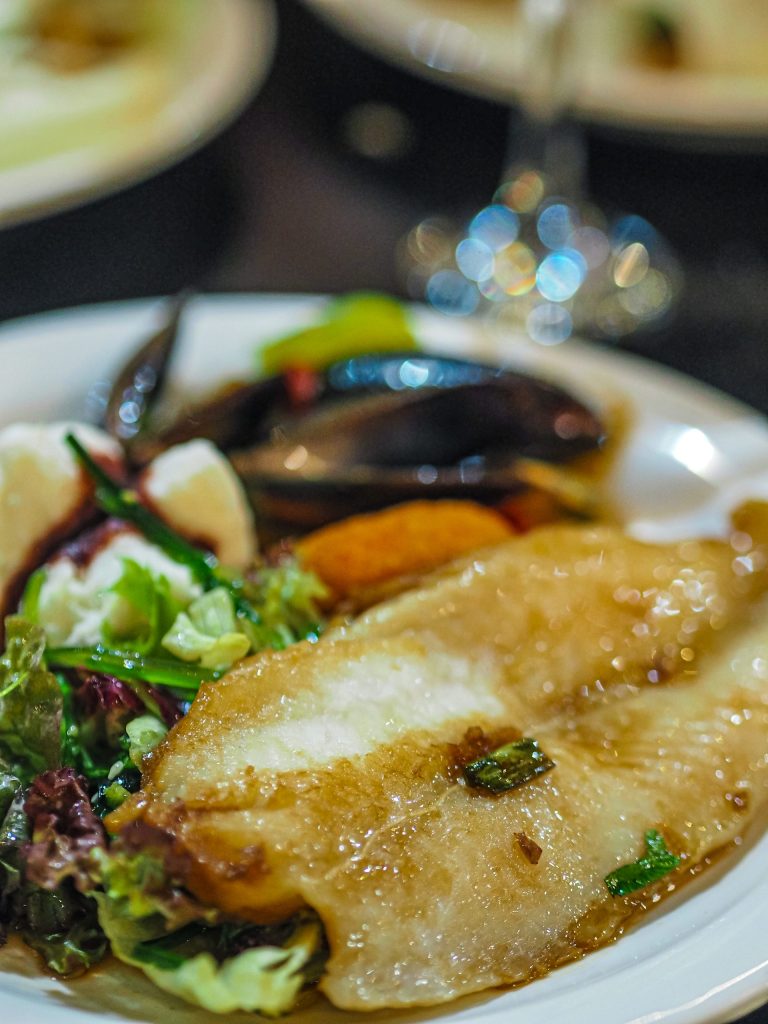 My Visit
We visited on a Saturday evening, and I'd say that if you also plan to visit at a peak time then be aware that it will be very busy. I'd also definitely recommend booking before you go too. The chefs do replenish the food really quickly though, so there's a constant supply of fresh food which is great. I also noticed some of the stations weren't running this time, and some sections weren't offering a full selection too, so maybe one to be aware of as this might also have been due to the business.
I was particularly looking forward to the sushi, but unfortunately there was a very reduced option at that station. It also didn't really get replenished, so I didn't get to try much from this area. The fresh Teppenyaki station also wasn't serving and the ice cream machine was out of operation too, both things I was excited for and a little disappointed about missing out on. If you do have a particular cuisine in mind, maybe have some back up options too as some of them do seem to pause or stop service.
The food and drink we did have though was really nice. We focussed mainly on the Asian foods as they were the ones with the most choice. The chefs were topping up regularly so we felt like we were getting fresh dishes straight to our plate which was nice. Sometimes buffets can definitely feel like things have been sitting for a while but this felt almost made-to-order.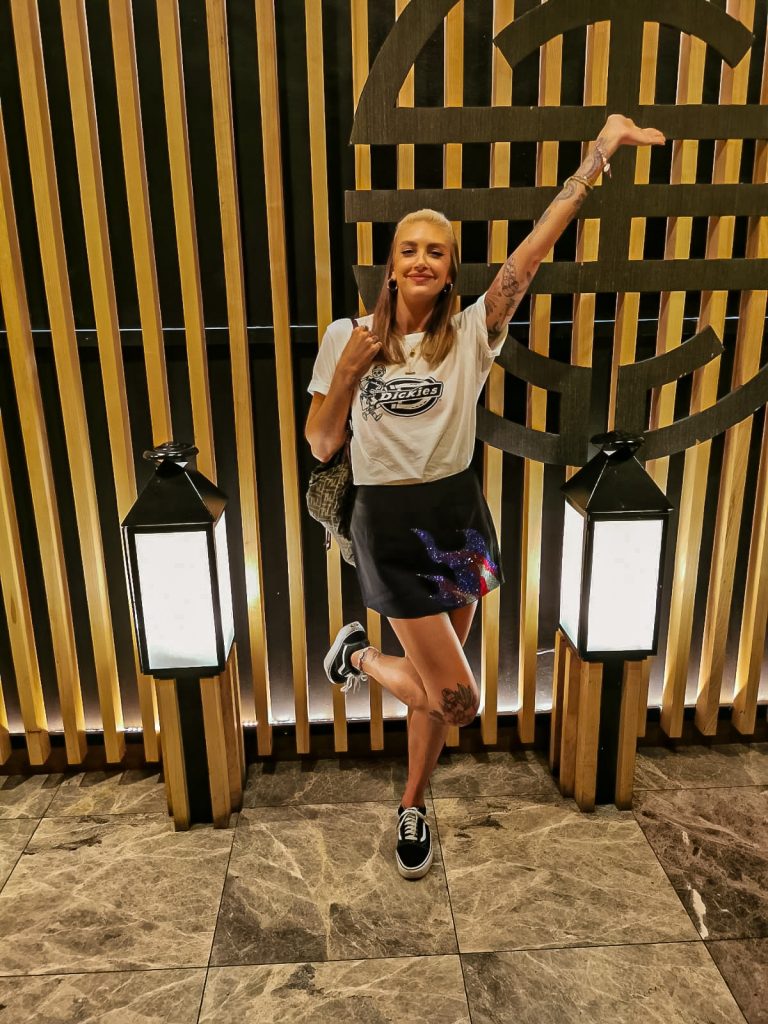 And if you're still hungry after that, head to the dessert station! There's a range of cakes, fruit, ice cream and a chocolate fountain too, so you can create your own adventure. We tried a couple of the smaller cakes but i'll hopefully be trying the soft serve ice cream next time!
Drinks-wise, you can opt for refillable soft drinks. But if you're looking for something stronger, theres a range of cocktails, wines and beers to choose from too.
Where is it?
Cosmo is located on the end of Deansgate, so its super handy if you're in the city centre. It's close to the arena, as well as plenty of other nightlife hot spots and the Arndale Centre for shopping. Perfect for an afternoon refuel or a pre-night out dinner.
You can visit the Manchester Cosmo website here for more info and booking.
LL x
*PR Invite