Fashion
Fashion is most often viewed as a means of self-expression, but it can do much more than simply change a person's appearance. How you dress can also influence your psychological state—and dressing in ways you like and find empowering can actually do wonders for your mental health and wellbeing. I've definitely had those times where I've felt uncomfortable or unattractive in an outfit that doesn't align with my style. In contrast to that, how great is it when you step out in a look that you know makes you feel incredible. These two situations make it clear that wearing the right outfits for you can really have a psychologically transformative power.
From enabling self-discovery to helping begin meaningful connections, fashion holds the potential to enhance various aspects of your emotional wellbeing. This post includes a few ways in which fashion can benefit your mental health. 
Self-Esteem and Confidence 
Greater confidence is possibly the best-known psychological benefit fashion affords people. When you dress in a way that makes you feel good and aligns with your true self, you're asserting your control over your style and over the impression you desire to make on others. As a result, you don't just look great but also radiate confidence from within. The right outfit can thus make you stand a little taller, speak with more assurance, and face the world head-on.
"Suiting up" or "power-dressing" is one especially well-studied illustration of the positive relationship between fashion and self-esteem. Many studies have found that when people dress in clothing they typically associate with power and authority, such as business suits or lab coats, they subconsciously begin to project these qualities in their speech and bearing. Try it yourself the next time you have a big meeting or presentation at work. Don a smart shift dress, a pair of classy tights, and some no-nonsense pumps, and don't be surprised if you suddenly feel ten feet tall.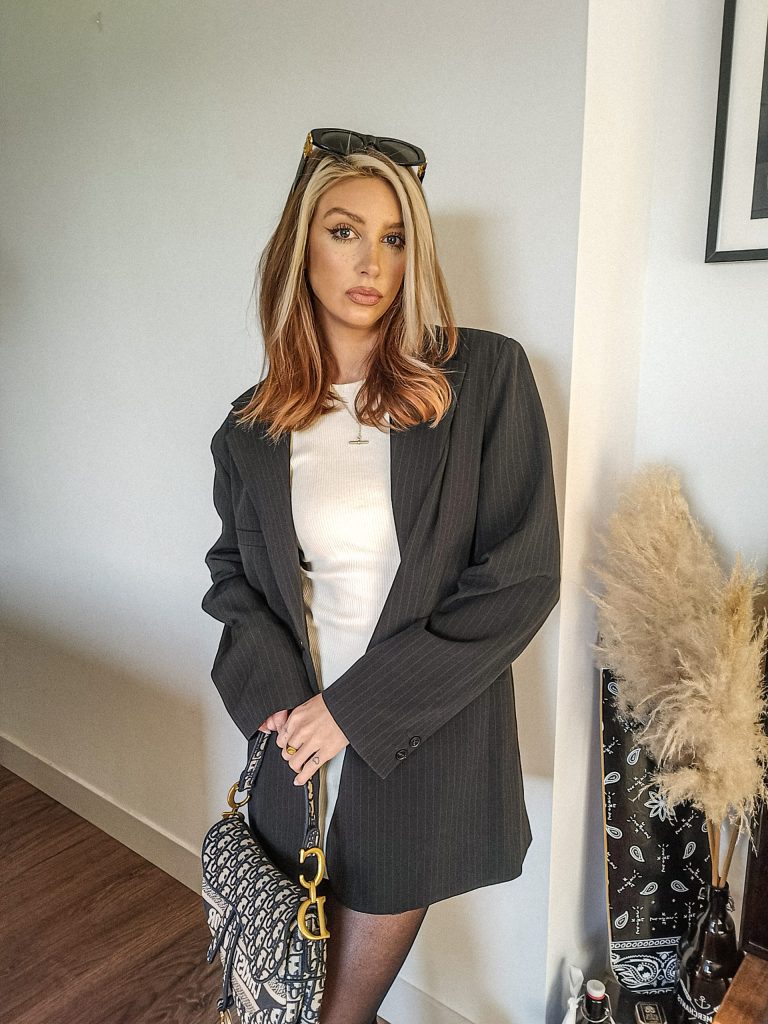 Self-Discovery and Awareness 
Throughout history, fashion has helped people learn about themselves and express their individuality. By experimenting with different styles, colours and materials, you can gradually discover what particular kinds of clothing resonate with you. These discoveries can actually prompt deeper introspection, helping you explore your own preferences and personal narratives. From there, you can use what you know about yourself to fuel your fashion choices and personal aesthetic. 
For example, are you the sort of person who's discovered a preference for functional and comfortable clothing over the pandemic years? If so, you're definitely not alone. Fashion experts over the last few years have reported a marked shift in public preference for sensible clothing items that don't sacrifice comfort in favour of style. And although this shift was occasioned by a period of extreme difficulty, the emphasis it places on self-care, practicality, and healthy lifestyle choices has been really positive for many. 
Mood Boosting 
Have you ever crawled into your favourite hoodie and sweatpants after a long day and instantly felt a heavy weight fall from your shoulders? Do you have certain pieces that instantly make you feel happier, when you put them on? If so, then you'll already be familiar with the ways fashion can shape and improve your mood. 
Fashion has the power to uplift and inspire people, and it can actually be one of the most potent mood boosters in daily life. The psychology of colour, patterns, and clothing choices plays a significant role in shaping a person's emotional state. Bold, vibrant colours can evoke feelings of confidence and joy, while softer hues promote tranquility. By consciously selecting clothing that supports the emotions you'd like to nurture in yourself, you can instantly reshape a poor mood or enhance an already positive one. 
Creating Meaningful Connections
Fashion is also about communication and connection with other people. It can serve as a powerful catalyst for bringing them together. Interesting fashion choices can spark meaningful social interactions and connections between friends, neighbours, and even total strangers. These encounters can help people to find common ground and build strong relationships too!
Whether it's engaging in conversations about style, attending fashion events, or collaborating on creative projects.
Fashion offers opportunities to connect with like-minded individuals. These connections can help build a sense of belonging and can contribute to your overall sense of happiness and well-being. If you surround yourself with people who love your style and want you to be your best self, you'll soon find that this best self is well within your reach. 
Fashion extends beyond mere aesthetics and trends; it can be a powerful ally in promoting mental well-being. Once you embrace your personal style as something potentially transformative rather than simply superficial, you'll soon discover the many ways it can impact your mental health for yourself. 
LL x
*This is a contributed post. As ever, all opinions are my own.