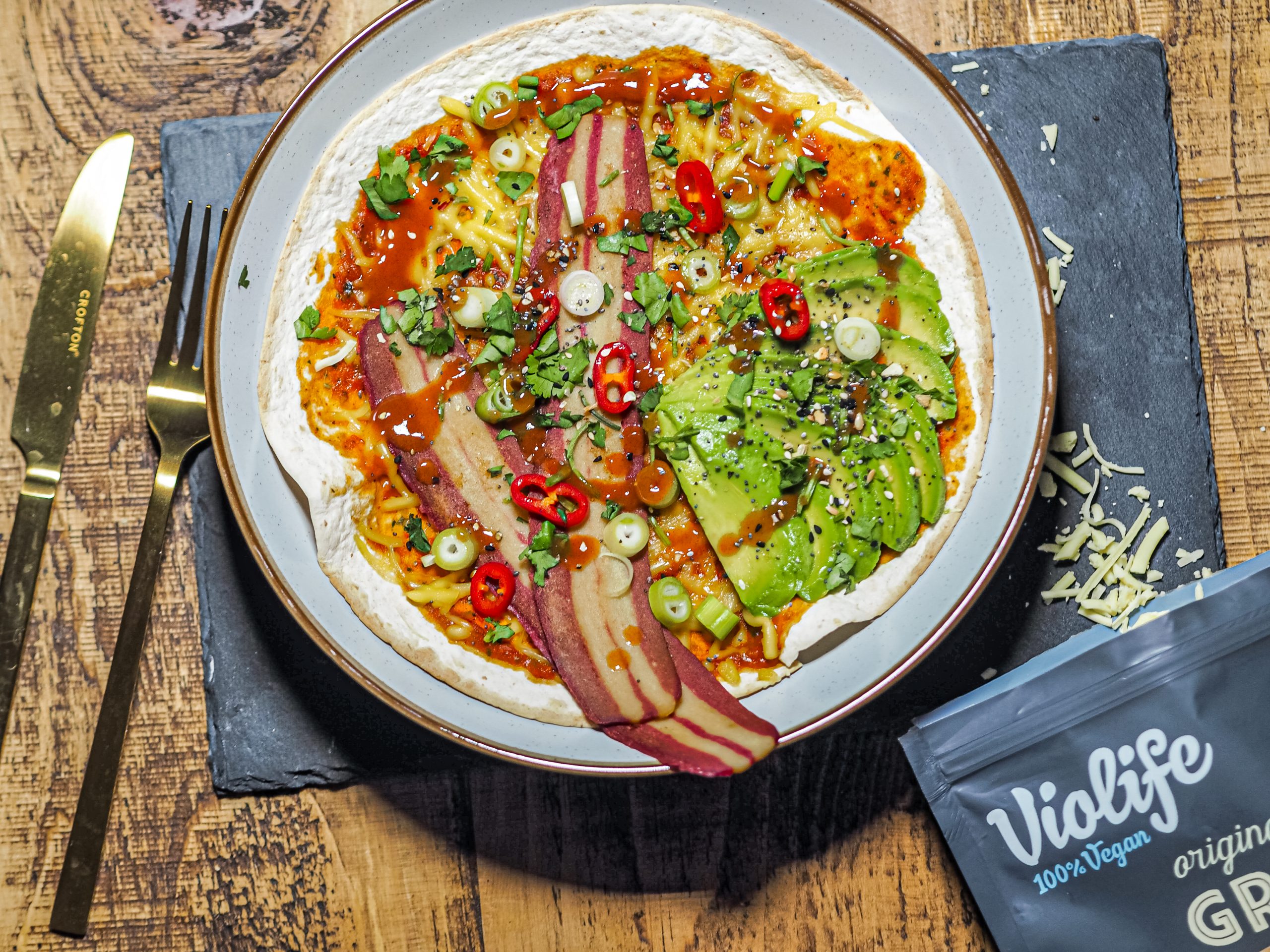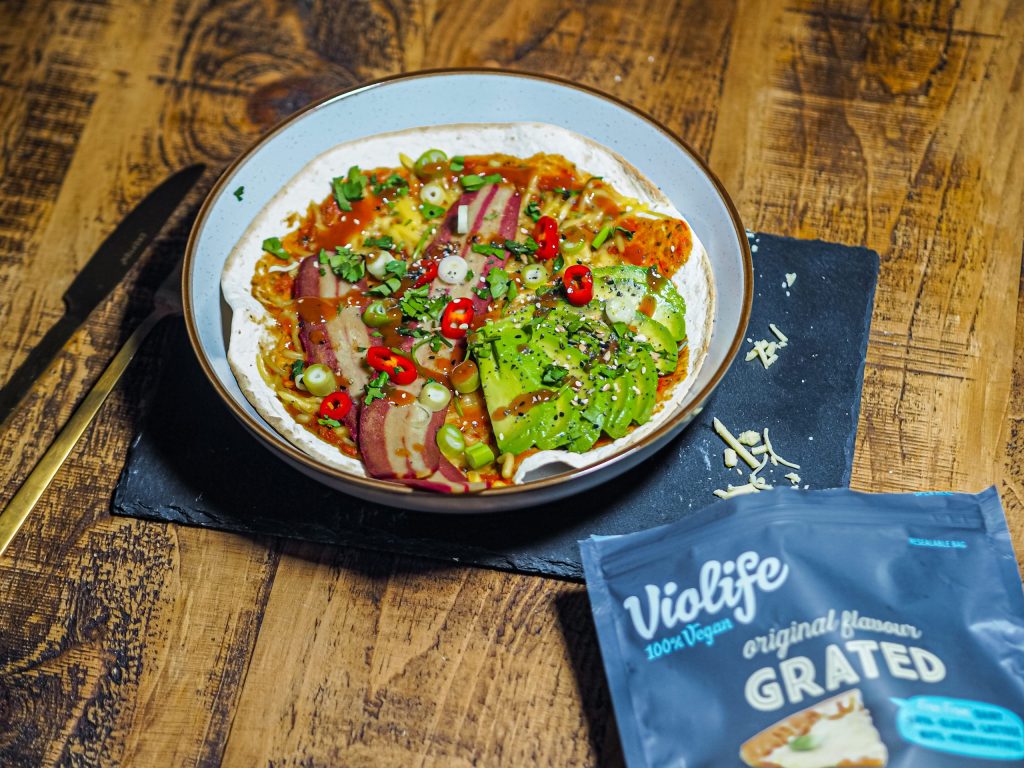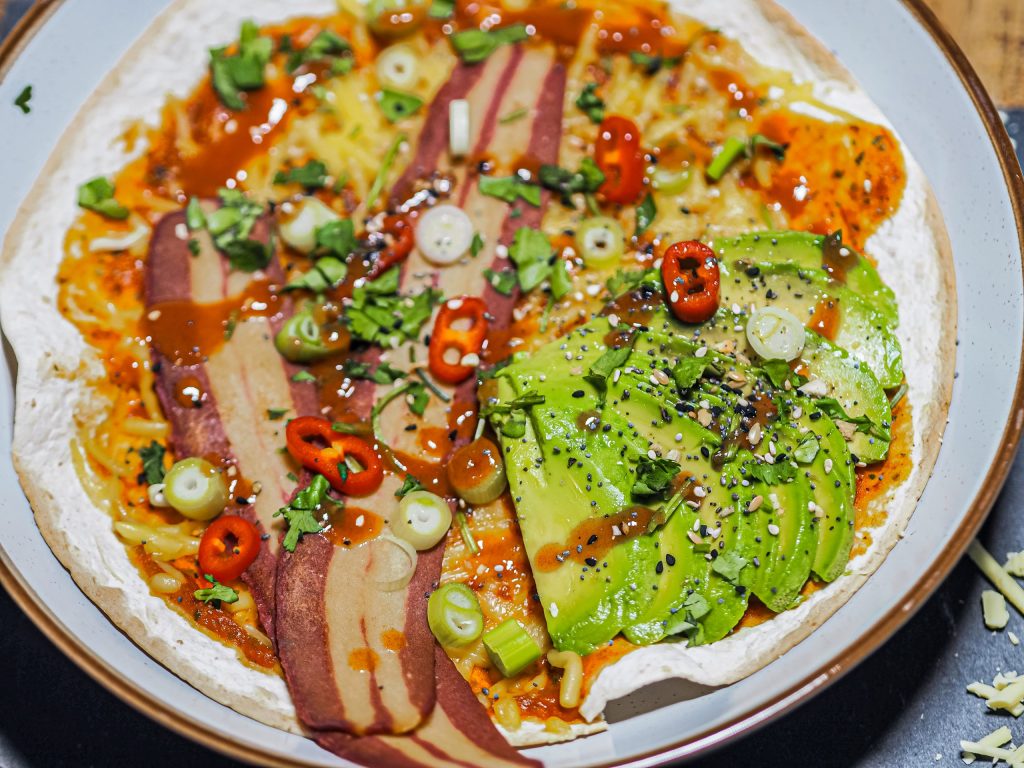 Vegan Huevos Rancheros
Huevos rancheros is one of my favourite weekend brunches; when I have extra time to have a slow and relaxed morning and cook up something delicious, this is probably my go-to. You might have seen my other recipe posts with Violife recently. I've been having so much fun creating new recipes with their vegan cheese. If you haven't you can find my corn salad recipe here and my epic vegan bacon cheeseburger recipe here. I also received some of the Violife original grated cheese, and thought it was the perfect excuse to create a vegan huevos rancheros recipe. Whilst my usual version contains egg, cheese and usually a meat, its a super versatile dish so its really easy to make a vegan or veggie alternative.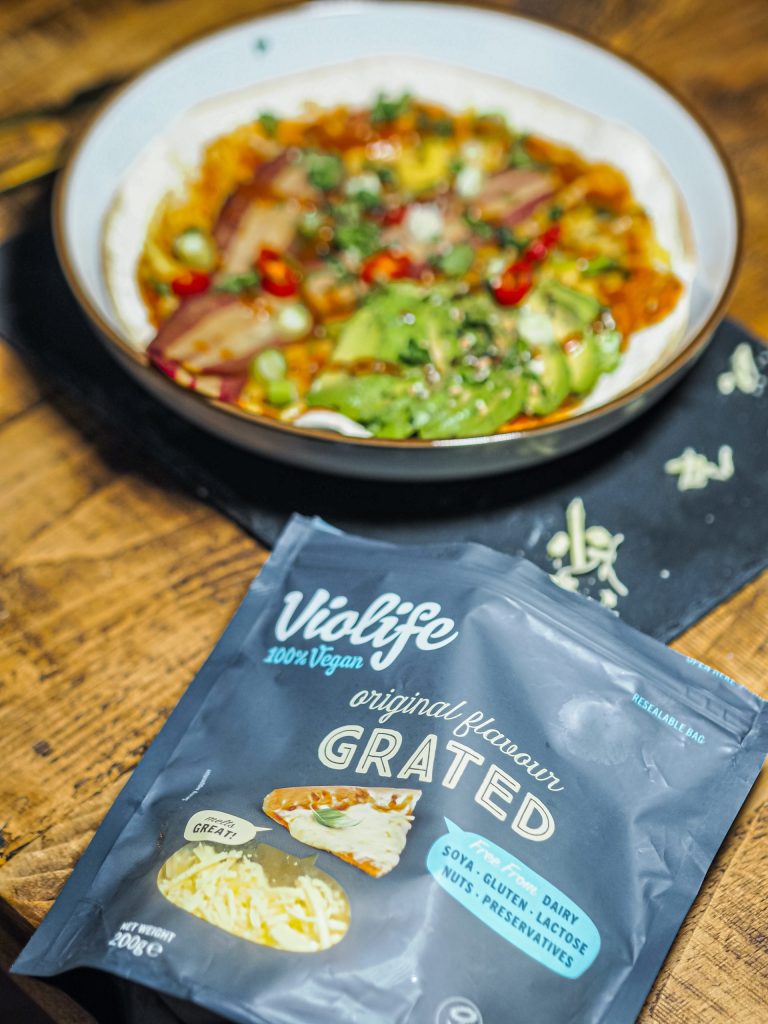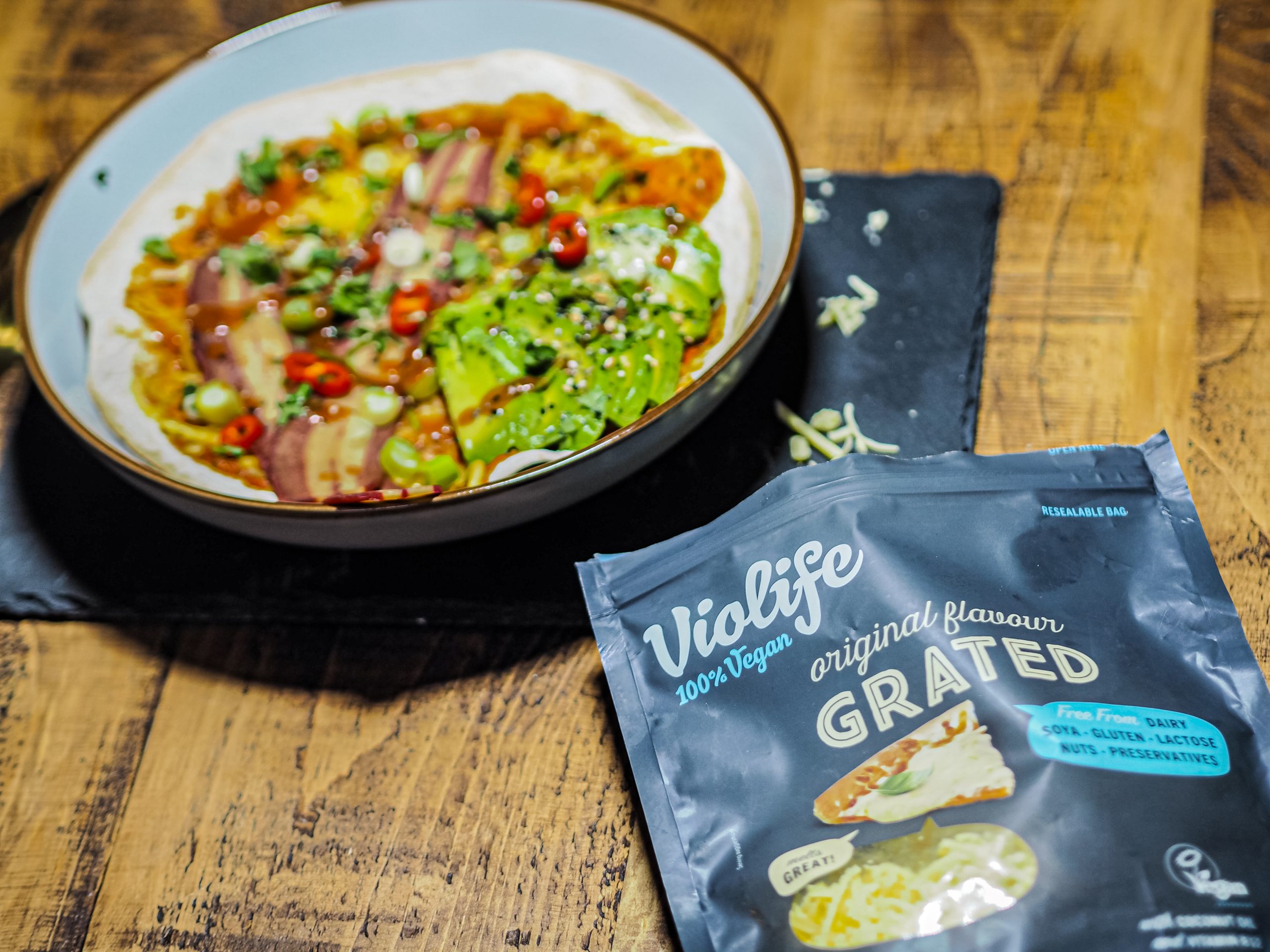 Recipe
Ingredients
Tortilla wraps
Violife original grated cheese
Tomato based sauce for the topping – I make a homemade one but you could use a pre-made pizza sauce jar
Vegan bacon
Avocado
Salt & pepper
Fresh chillies
Spring Onion
Hot sauce
Method
If you're making your own tomato sauce topping it's best to do this first or even in advance. If not then a jar works just as well. It's also ideal to cook your bacon first and then just keep it warm as the whole dish is pretty quick to throw together! Firstly pop your tortilla wrap in a frying pan. Spread on the tomato sauce and grated vegan cheese until it starts to bubble. I often like to pop this under the grill to make the cheese extra gooey. Once this is done then you have your basic base pretty much good to go, for any toppings you like! I added avocado, bacon, spring onion, chillies, and seasoned with salt and pepper. If you're veggie you can also add a fried or scrambled egg, but basically feel free to add any toppings you like! For meat lovers, pretty much any meat works well here, and its a great dish for using up leftover veggies too. Simply serve with a splash of hot sauce and a bloody mary for a perfect sunday brunch.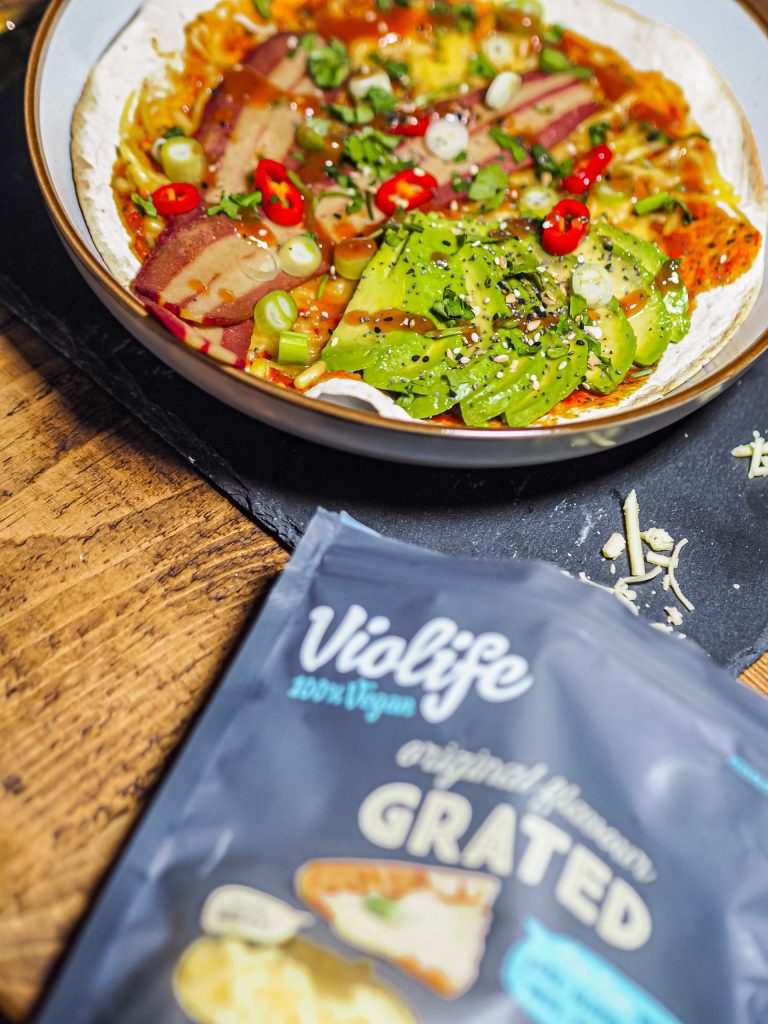 LL x
*This item was gifted. As ever, all opinions are my own.
You can find other Violife recipes here.