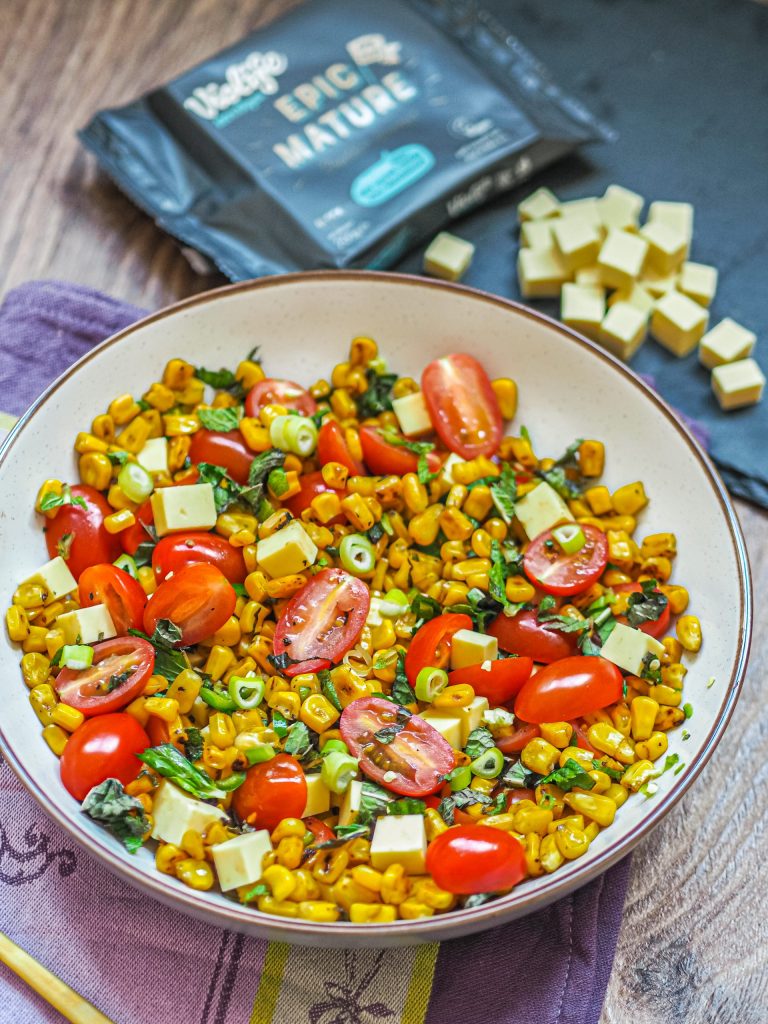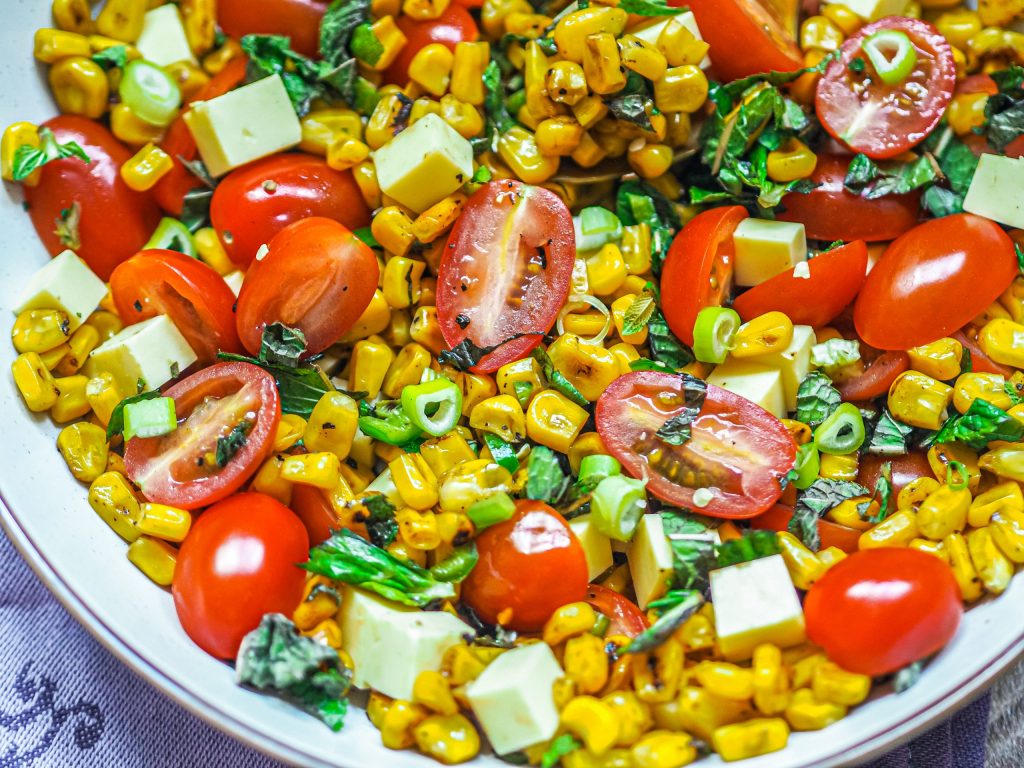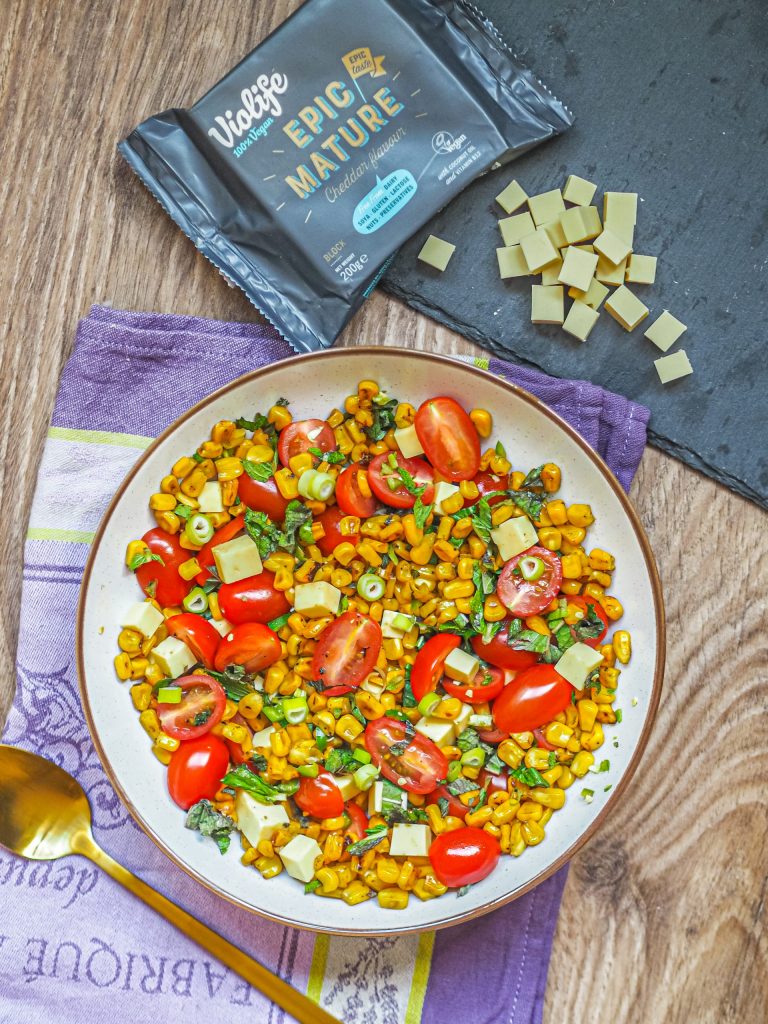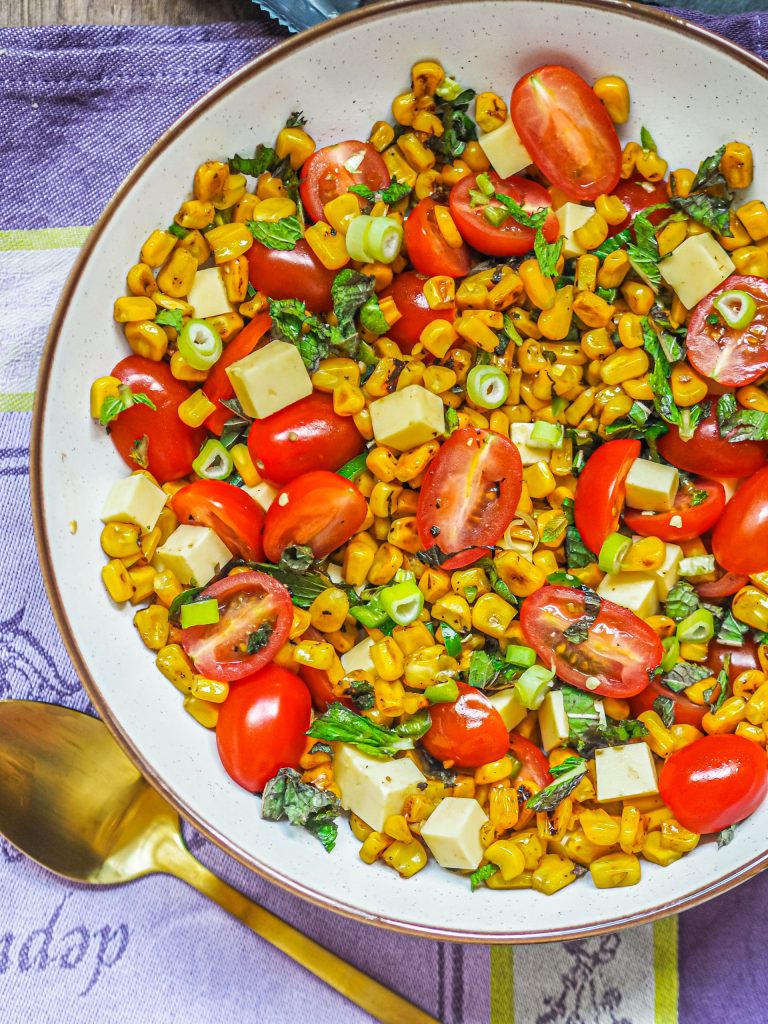 Violife Epic Mature Vegan Cheese Salad
Today we are creating a super simple and delicious salad with Violife Epic Mature Vegan Cheese. You might have seen my previous burger recipe using their delicious smoky cheese here. I've mentioned a few times that I enjoy trying new foods and will often try vegan and veggie alternatives. Cheese is one of the things that people seem to struggle with finding a good vegan alternative for. However, Violife are top of the list when it comes to vegan cheese for me. They also have a great range of different styles, so I'm sharing some vegan recipes incorporating a few cheeses from their range, to show how versatile (and delicious!) they are.
Like the previous recipe, this one another super quick and easy dish to throw together. This is a salad that can work really well as a standalone salad, that you can bulk out with some fresh rocket, spinach or lettuce leaves. However I tend to serve this as a side dish to accompany a meal. It goes really well with Mexican dishes, but is also great with brunch items like eggs and avo, and it's a great BBQ side too. It's a firm favourite and trusty all-rounder in our house.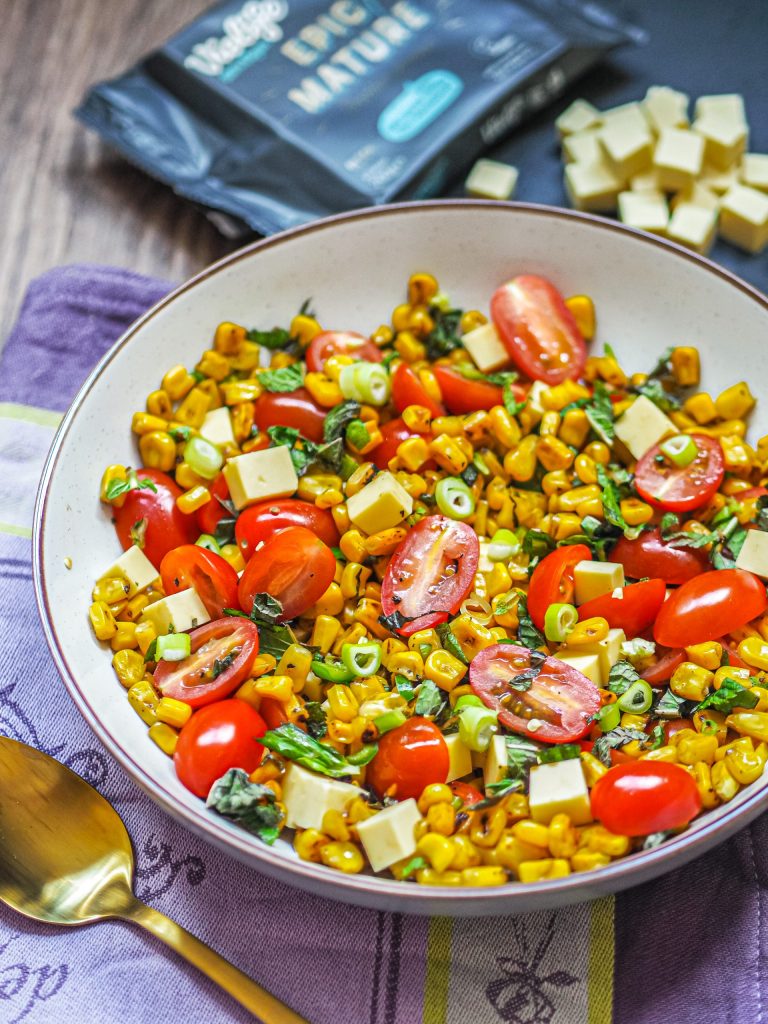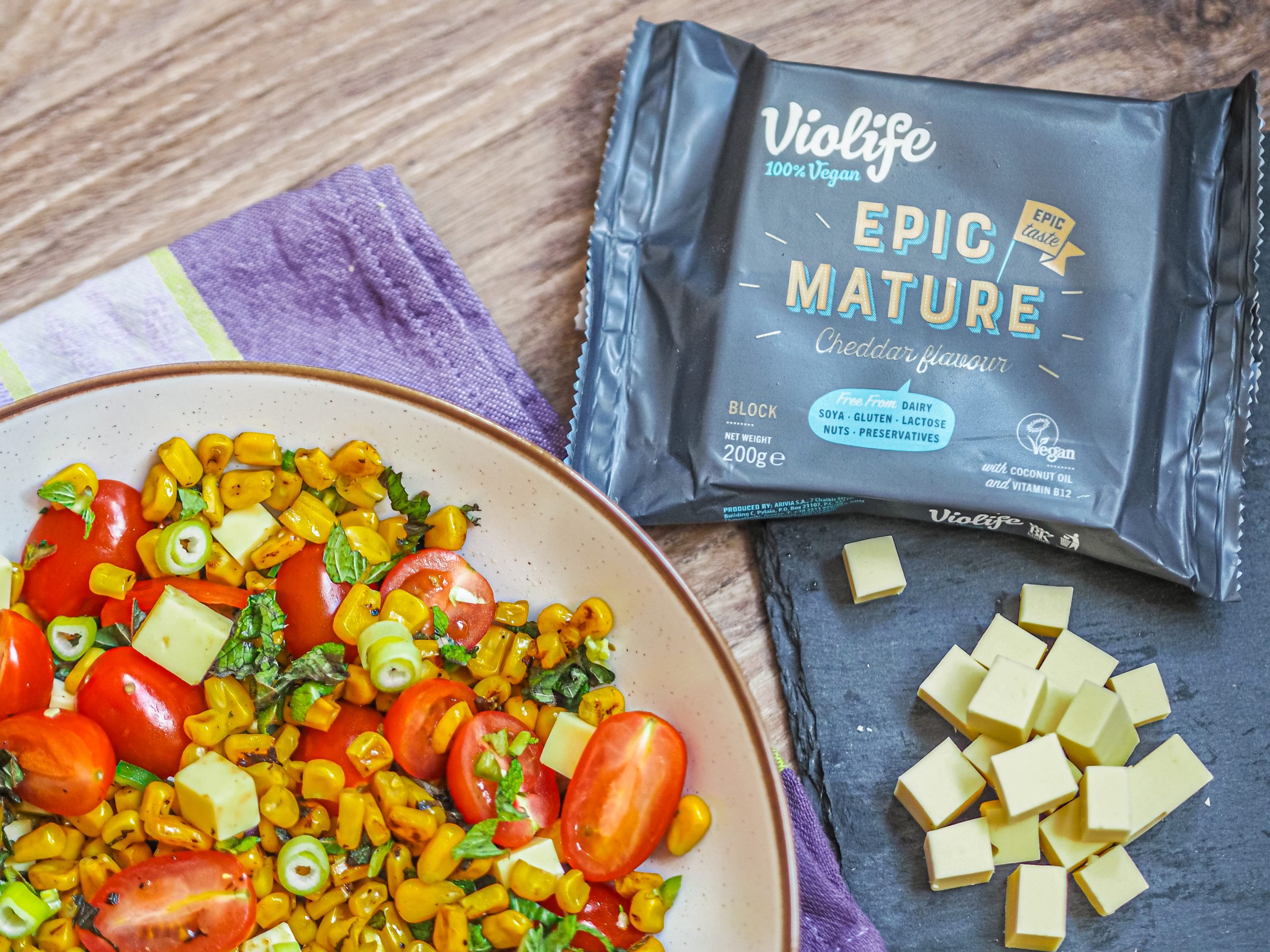 Recipe
Ingredients:
1 x tin of sweetcorn
Small punnet of plum or cherry tomatoes
Violife Epic Mature Vegan Cheese
Fresh mint
Green chilli
Spring onion
Salt and pepper
Squeeze of lemon
Drizzle of good quality olive oil

Recipe:
So as mentioned, this one is pretty straightforward as it's a salad. The main preparation is chopping the tomatoes, spring onion and cheese, and adding to a bowl. Once this is done, throw your sweetcorn into a pan with chopped green chilli and grill until the corn starts to brown. Add to the bowl with the other salad ingredients and stir in the warm corn to melt the cheese a little. Drizzle in your oil and lemon juice. Fresh lemons and a really good quality olive oil is key here. As the ingredients are pretty simple, opting for higher quality can really elevate this dish. I always like to use the best olive oil and seasonings in more simple dishes as I can definitely taste the difference. Season with salt and pepper and sprinkle in some finely chopped mint. Toss until everything is coated and serve!
LL x
*This item was gifted. As ever, all opinions are my own.