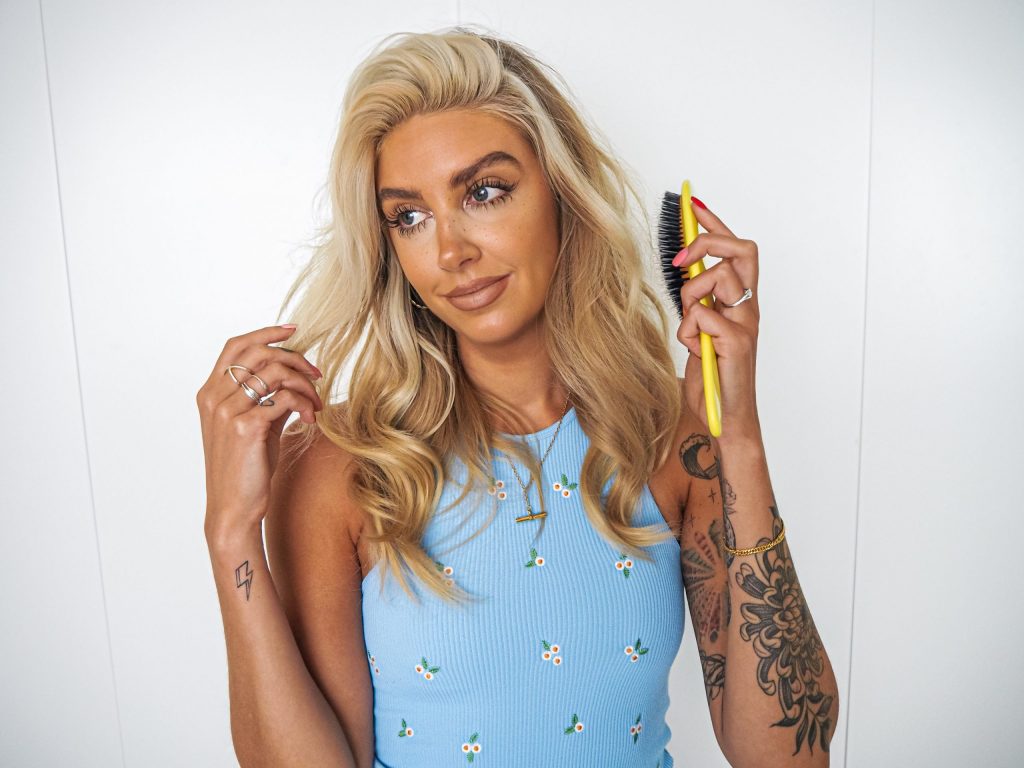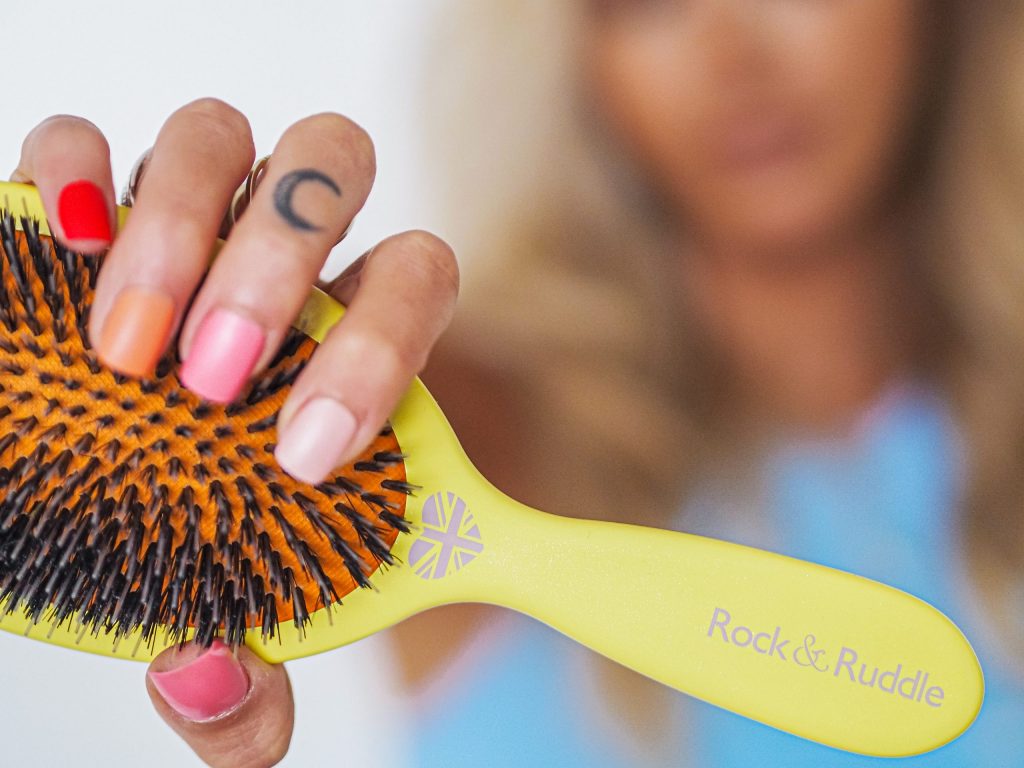 Rock & Ruddle Luxury Hairbrush
I'm really excited to share the new release of the Rock & Ruddle luxury hairbrush. You might have seen that I recently worked with Rock & Ruddle – if not then you can read the post here. Their beautiful, premium hairbrush quickly became part of my haircare routine as I loved it so much. So of course I was really happy to work with them again to try out a hairbrush from their new luxury range.
The new gorgeous Luxury Brushes are extra large – 23.5cm long to be precise, so perfect for thick, long hair. They give a smooth styling finish quickly and efficiently, thanks to a large brush head and top quality bristles. All the Rock & Ruddle brushes feature bristles that care for your hair by detangling without pulling, and conditioning by distributing the natural oils from your scalp throughout your hair. Hairstylists love to use these brushes with hair
extensions too. The Rock & Ruddle luxury hairbrush is available in bright lemon, soft lavender and cool ice blue. I went for the lemon as I love yellow, especially for summer.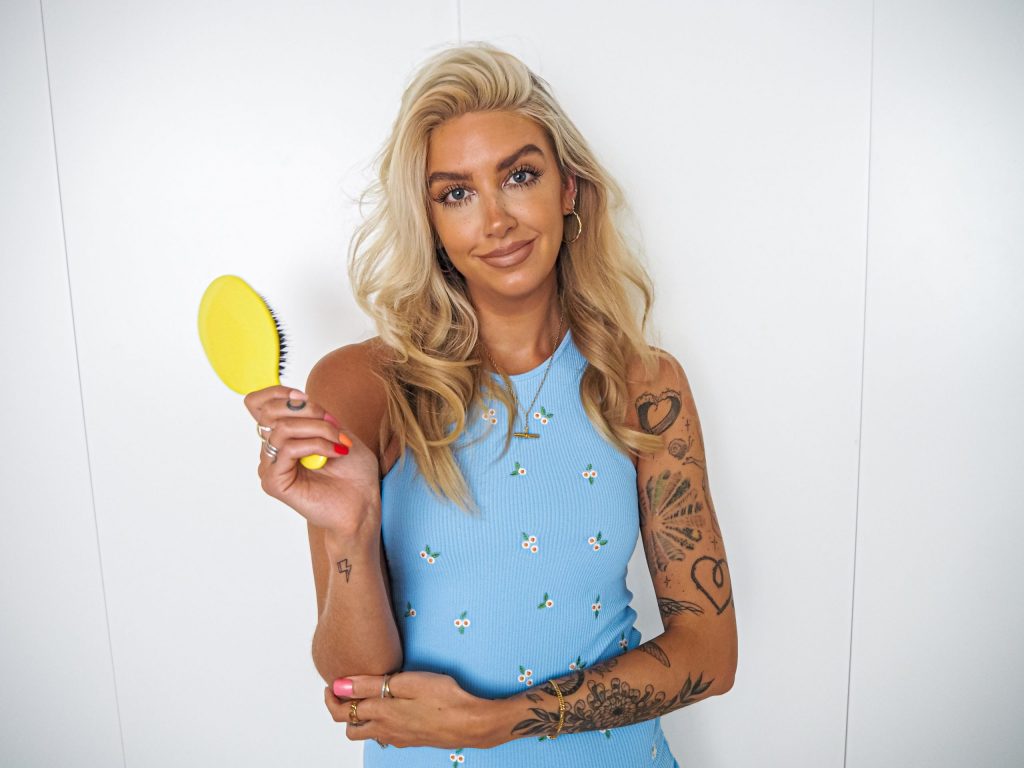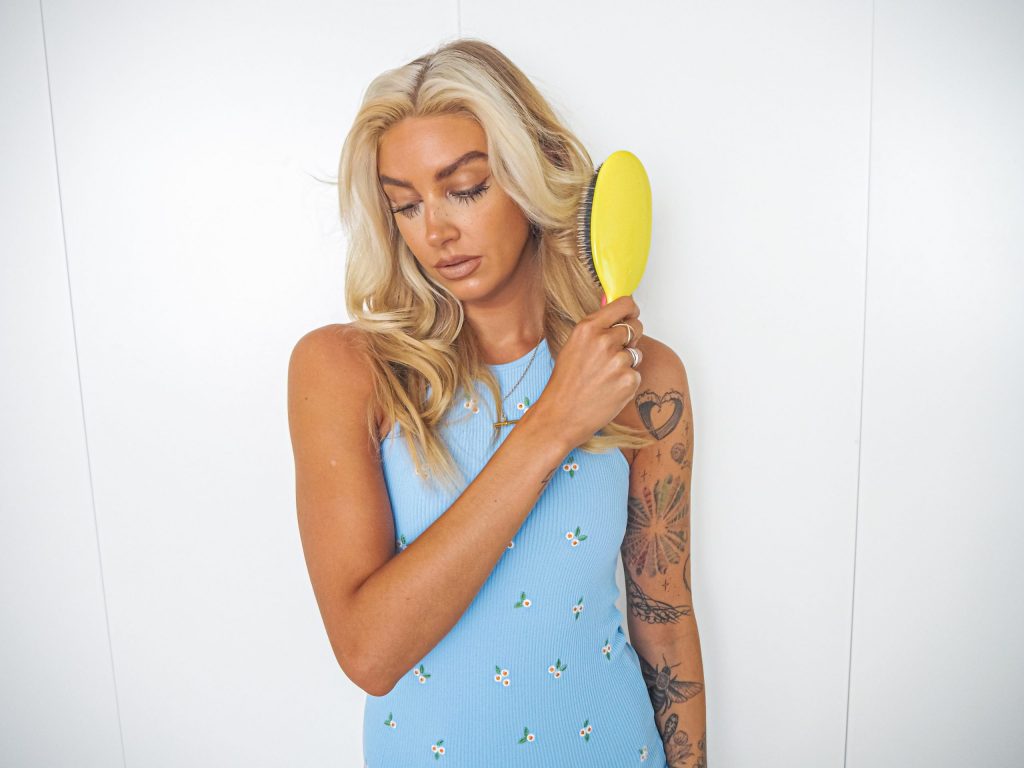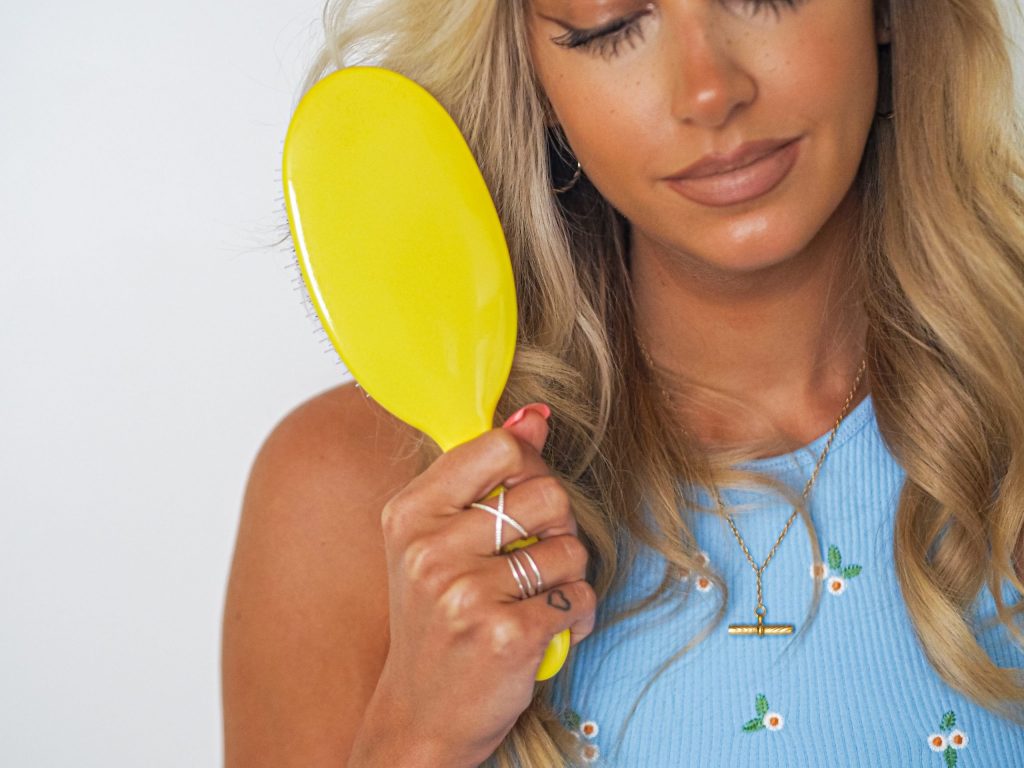 About
Rock & Ruddle hairbrushes offer:
Mixed Bristles with a nylon tip in each bristle bundle which is ideal for detangling and conditioning normal to thick hair.
100% Pure for those with fine hair or a sensitive scalp and require very gentle brushing.
Soft White for younger customers. This bristle type is ideal for baby's first hair and up to the age of around two years.
100% Synthetic Bristle for those seeking a vegan alternative with nylon tips great for detangling and gentle hair care.
The rubber pads in their hairbrushes also ensure that brushing your hair feels gentle and does not pull, which can cause damage to the individual hair strands.
They are also super easy to clean and come in a range of beautiful designs.
You can shop the Rock & Ruddle Luxury hairbrush in Lemon here (£40).
They have also kindly created a unique discount code for you guys to get you 15% off your total order with the code 'LAURA15' at checkout.
LL x
*This item was gifted. As ever, all opinions are my own.