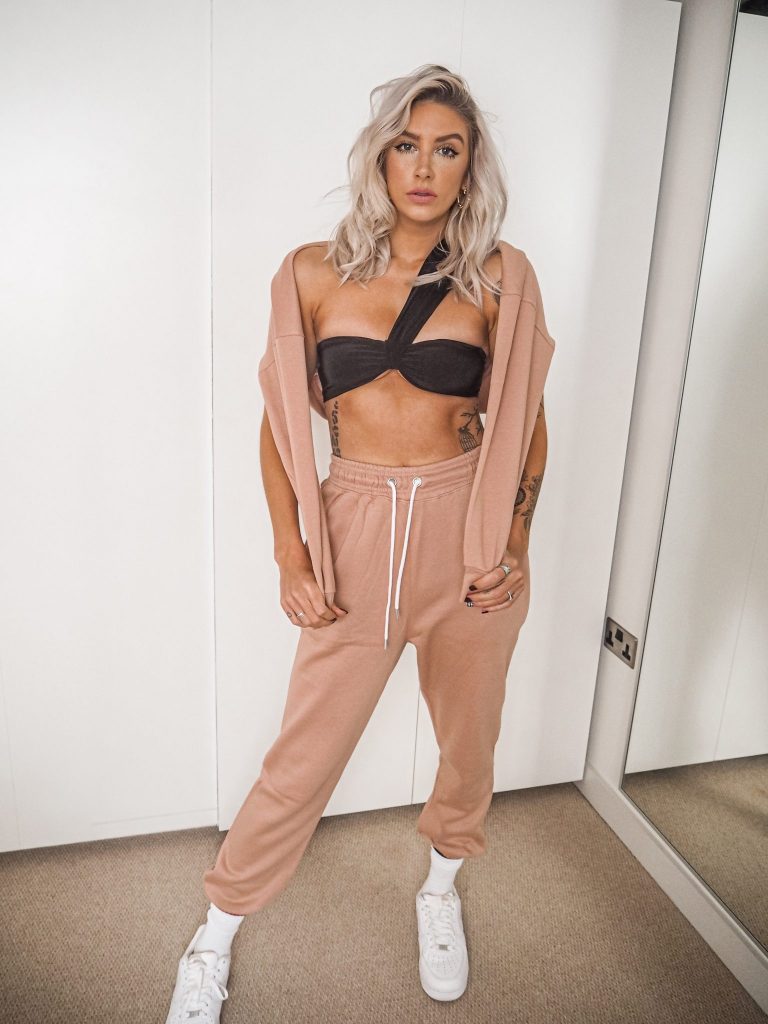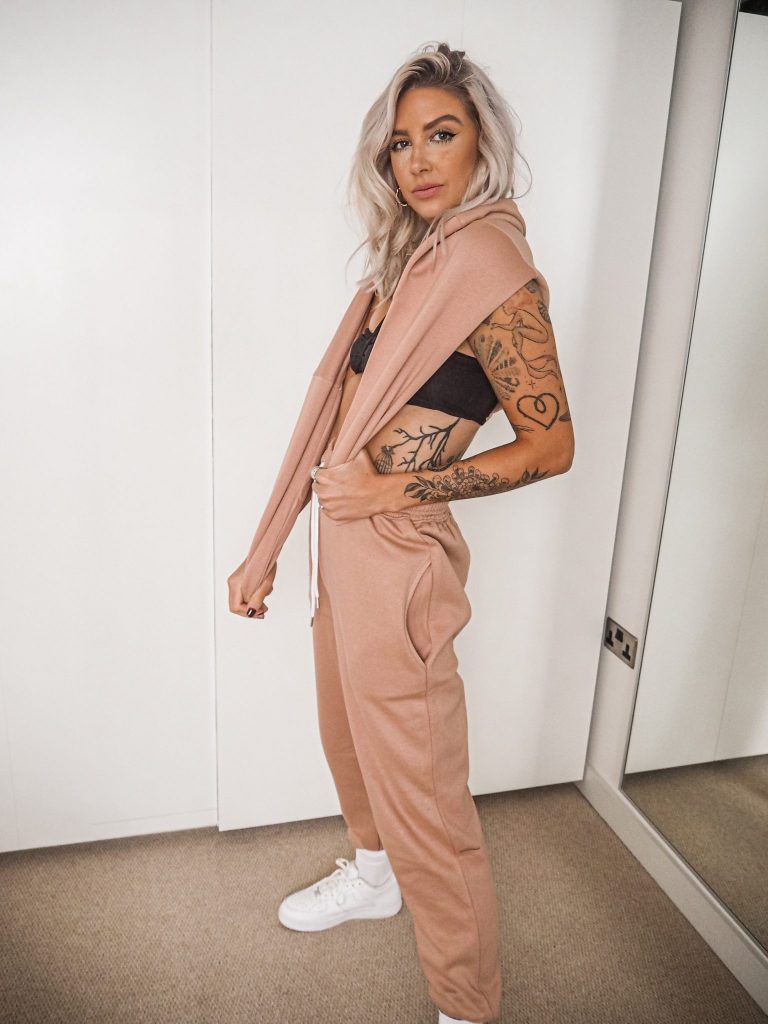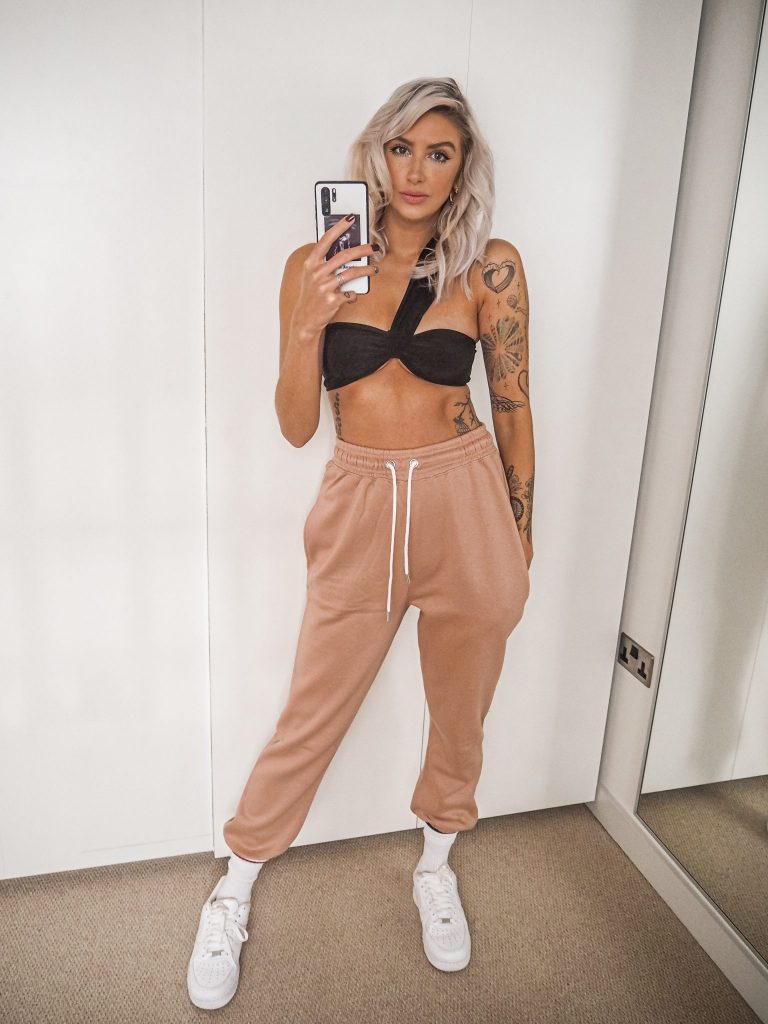 Femme Luxe Loungewear
Introducing my lockdown #2 uniform: Femme Luxe Loungewear. I actually received some loungewear from Femme Luxe quite early in the last lockdown and haven't stopped wearing it since. I got a mix of pieces that are super comfy and have been great for lounging at home as well as going to the gym. You can see some of those posts here and here.
Now we are going into a second lockdown, Femme Luxe are keeping me stocked up on comfy loungewear. I've worn their joggers and hoody to death so I chose this matching 2 piece co-ord to take me into winter. I also picked a cute black crop top to wear underneath.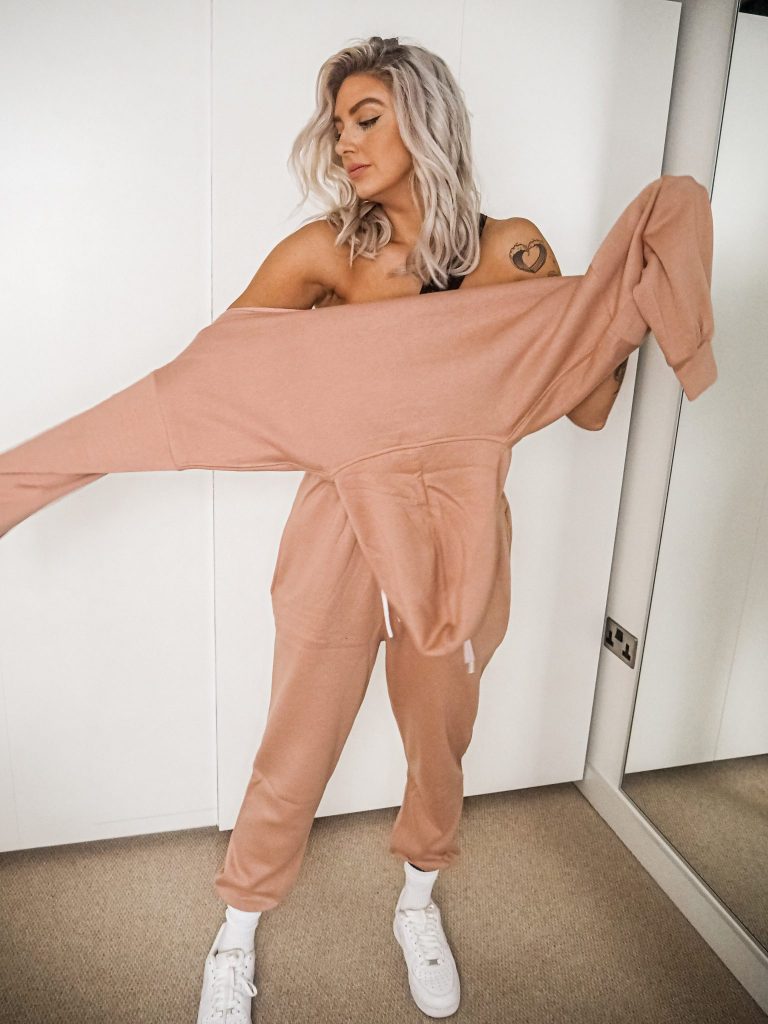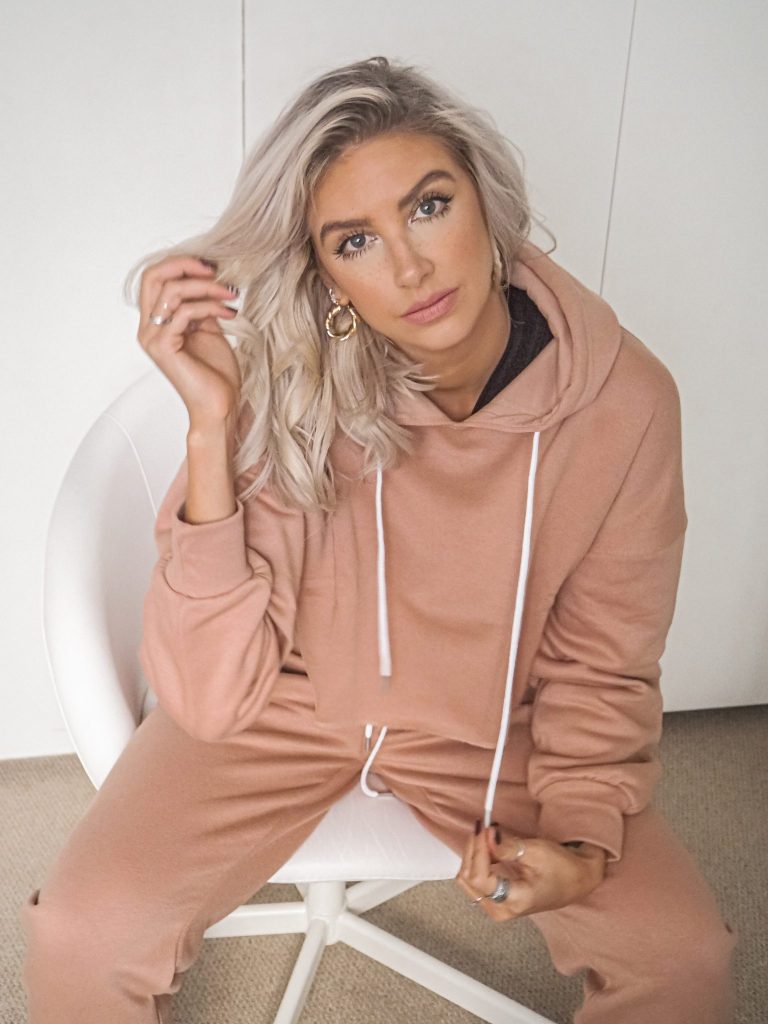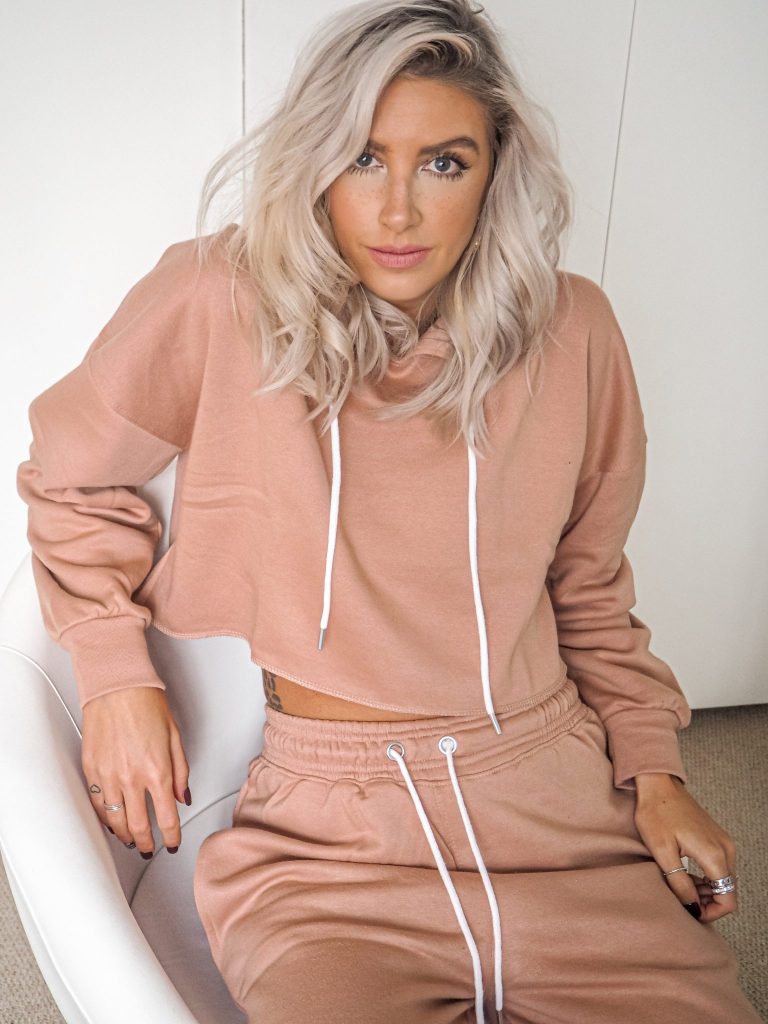 Styling
Neautral tones are huge this season, so I thought I'd switch out some of my more summery white and grey loungewear for some nudes and neutral tones. This colour is perfect as its a little different to my other loungewear, but is still neutral enough to work with other colours.
In the last lockdown I found that getting ready each day made me feel so much better than slobbing around (which I did for the first few weeks). However I do still want to feel comfy, which is why this kind of set is perfect. A co-ord always makes me feel a bit more put together, and has that 'effortlessly cool' kind of vibe. As loungewear is often quite baggy, I usually like to pair mine with a crop top for a more fitted element. I love the asymmetrical strap on this one, and the style adds something a little extra to the outfit. You could also wear the crop top with leather leggings or wide leg trousers and heels for an evening look.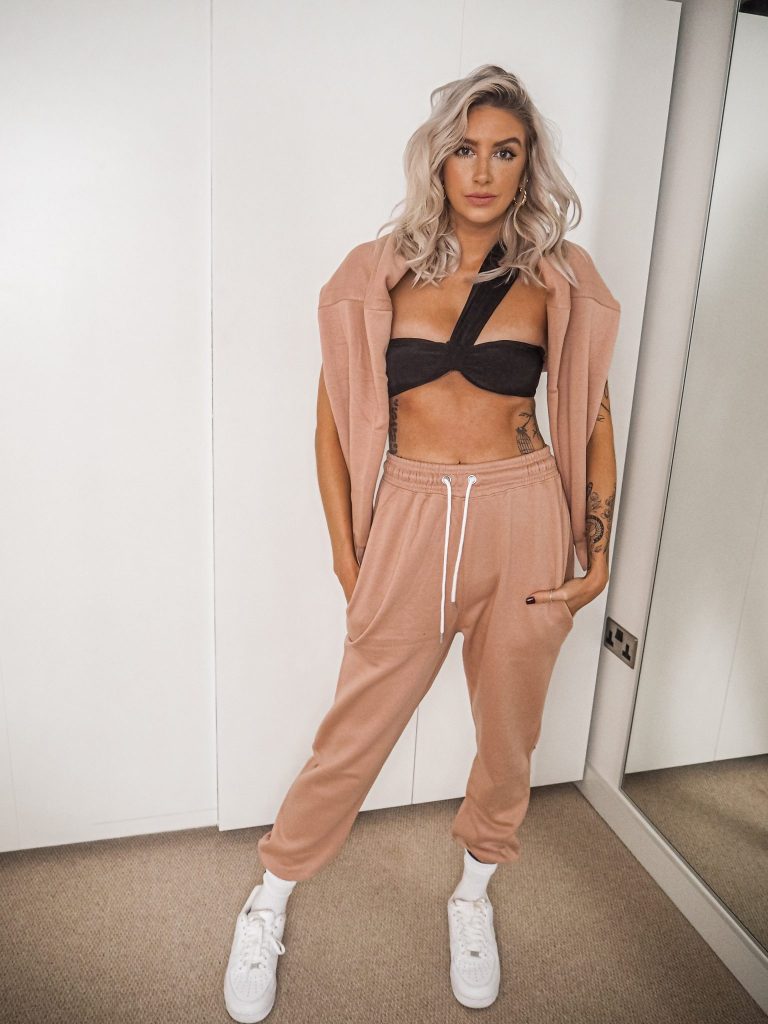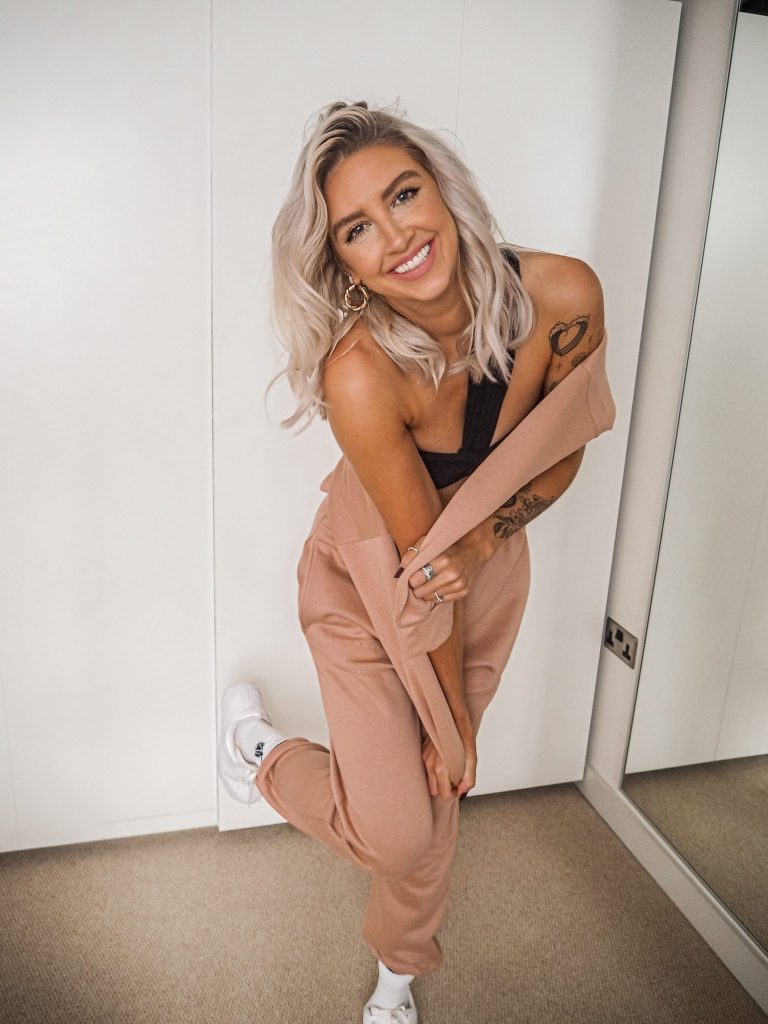 You can visit the Femme Luxe website here and shop their loungewear here.
LL x
*These items were gifted. As ever, all opinions are my own.