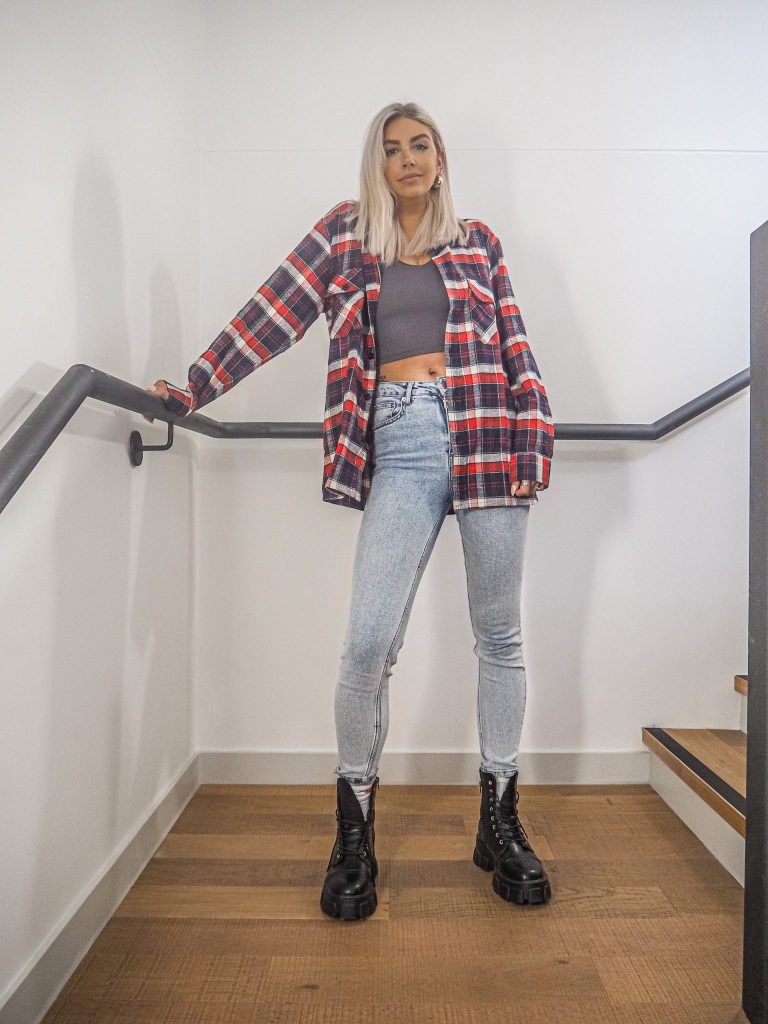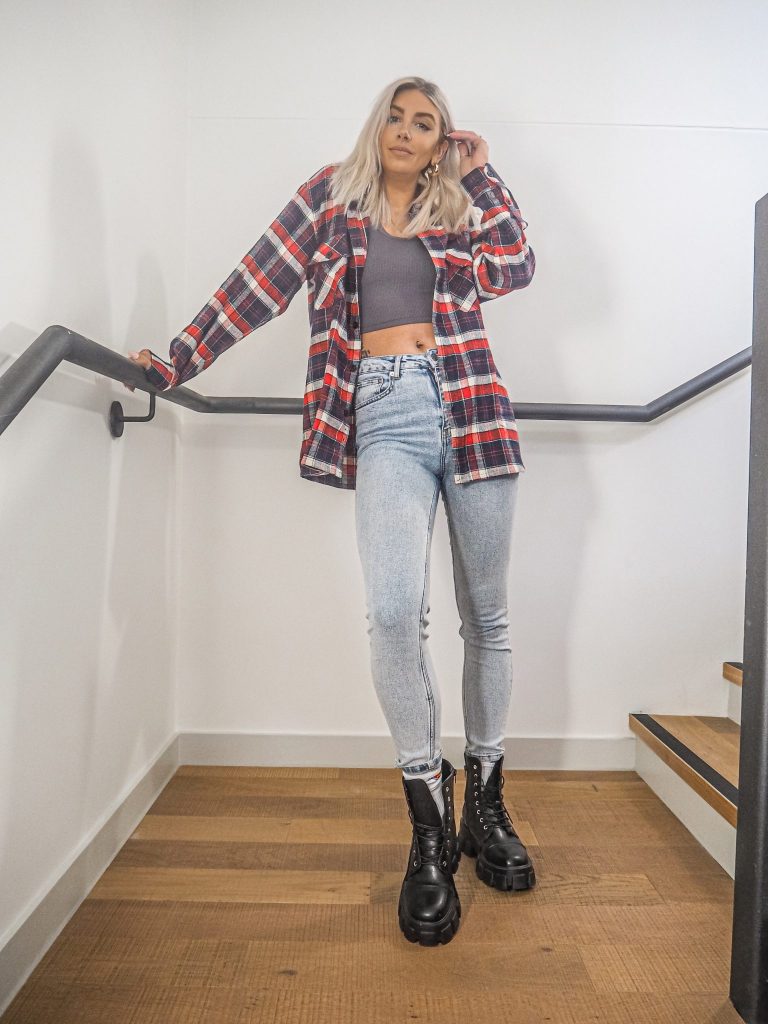 Autumn Winter Trends
This is my final post in my series with Katch Me, where I've been sharing some of my favourite Autumn Winter Trends for 2020. You can see the other posts here and here if you missed them. This one is more of a staple than a trend for me, as I wear them throughout the year; the classic checked shirt. I have several checked shirts in different colours, styles and fabrics as I wear them so often, but I definitely wear them more in the colder seasons.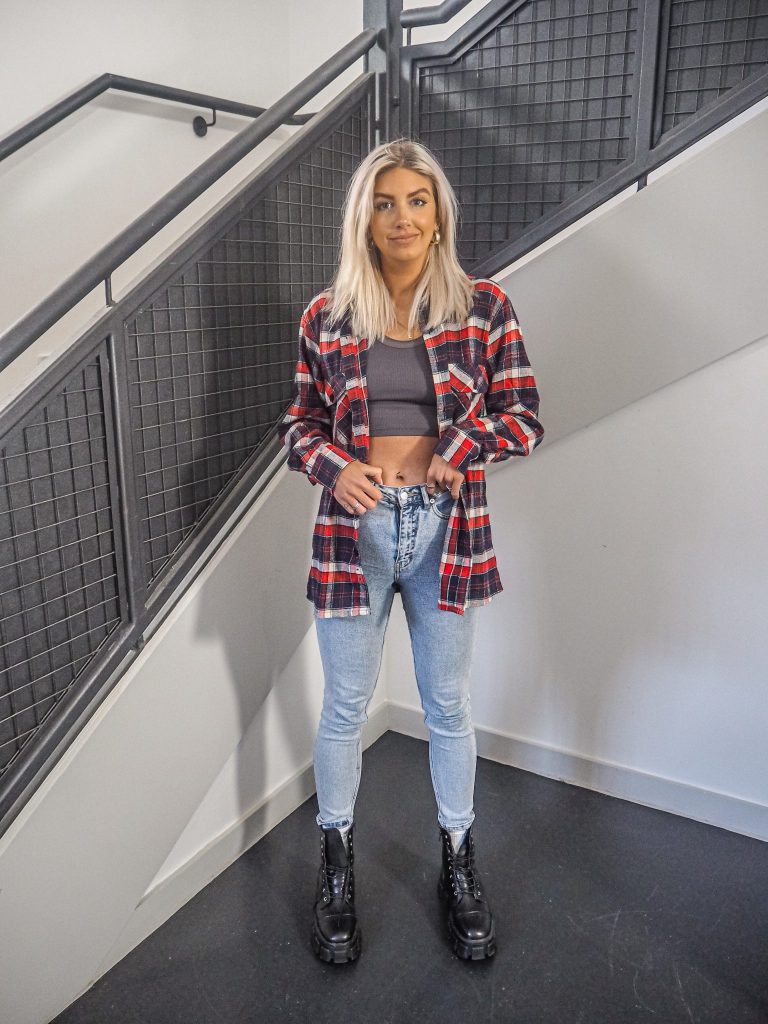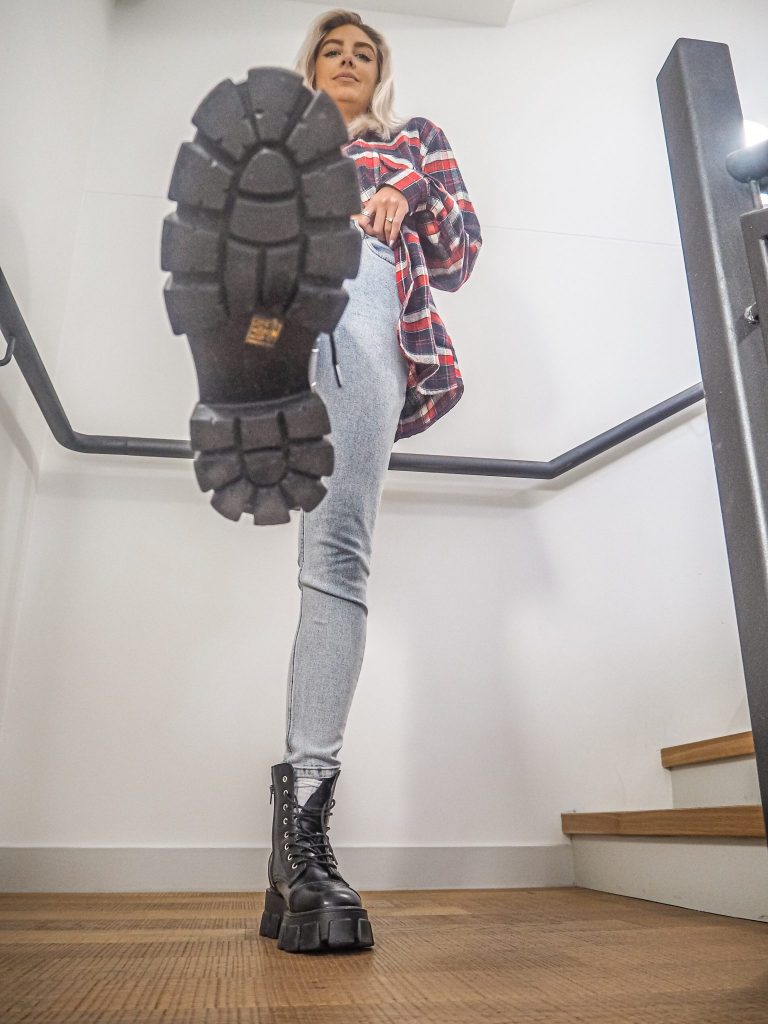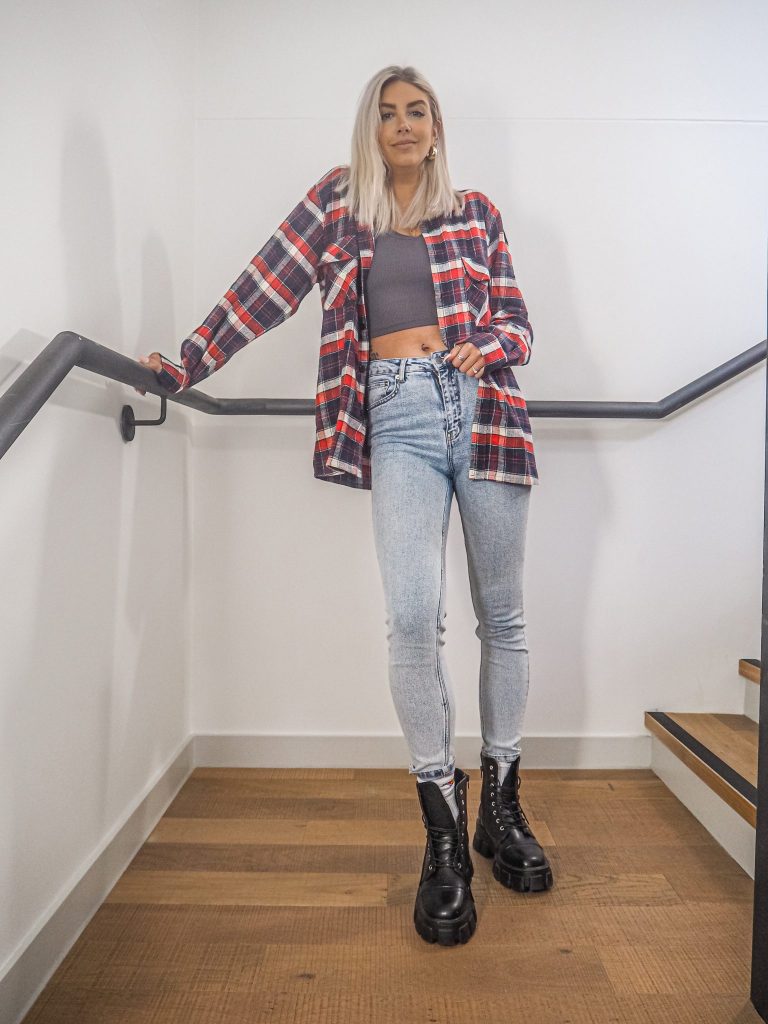 Checked Shirts
As well as styling pretty simply with some denim, I like to use a checked shirt as more of a layering piece. In summer they are great as a jacket when its warmer; I usually throw them over some vintage Levis shorts and a cropped vest. Taking this into autumn, here I've just thrown over some jeans and chunky boots, again with a cropped vest for a casual look. I also like to go oversized with my shirts and wear as more of a 'shacket' with a hoodie underneath for when it gets colder. They also look cute with a roll neck jumper underneath, or if you go really oversized, as a shirt dress with tights and boots.
Checked shackets are also everywhere this season, but if you don't want to invest in a more pricey piece like a coat, then I'd definitely buy an oversized checked shirt. It can be worn in so many different ways and is a really versatile piece that you can style all season round. A lot of my staple pieces are neutral colours so adding a checked shirt is a great way to introduce a bit of colour and pattern into an outfit too.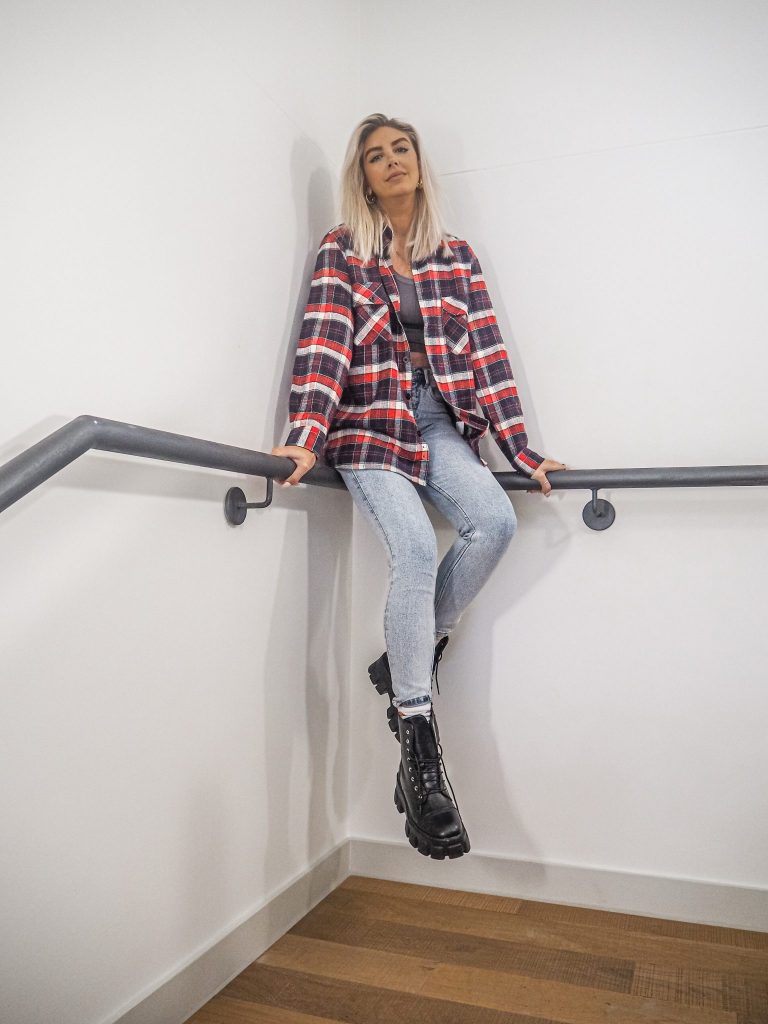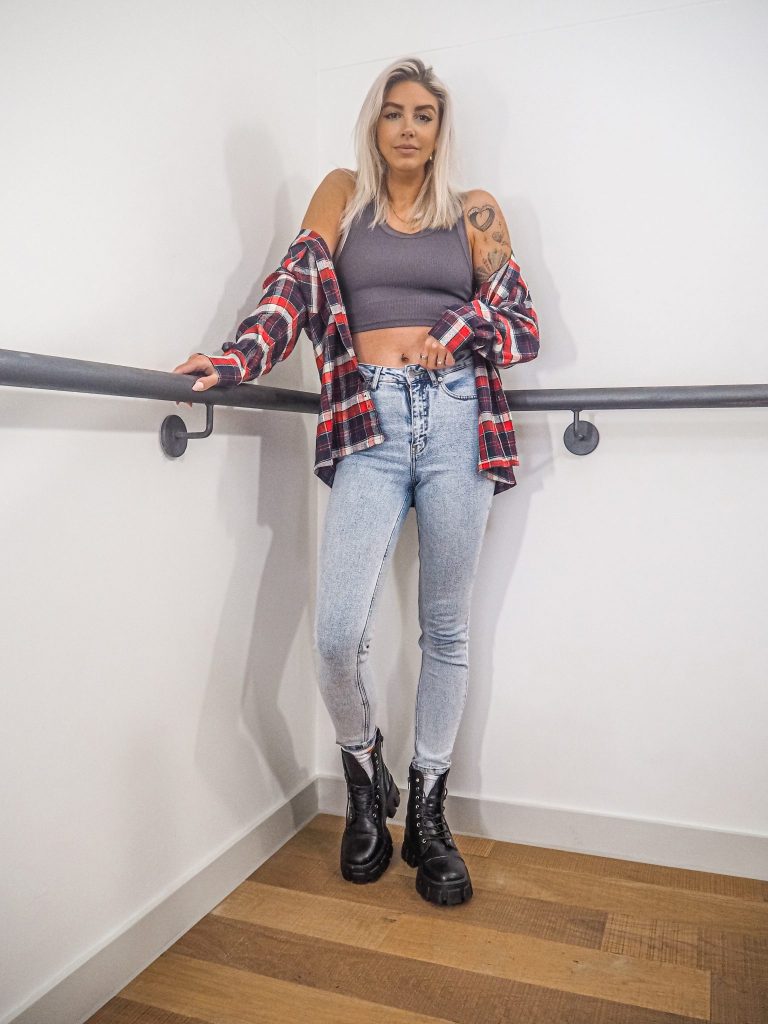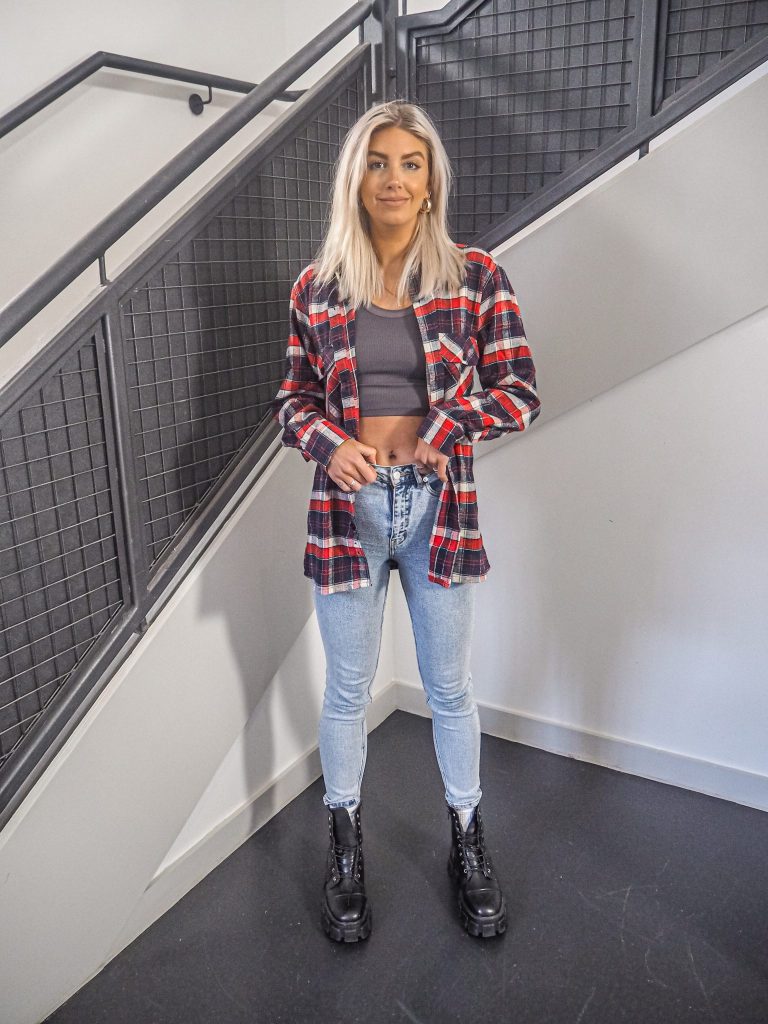 You can shop the checked shirts on the Katch Me website here.
LL x
*This item was gifted. As ever, all opinions are my own.