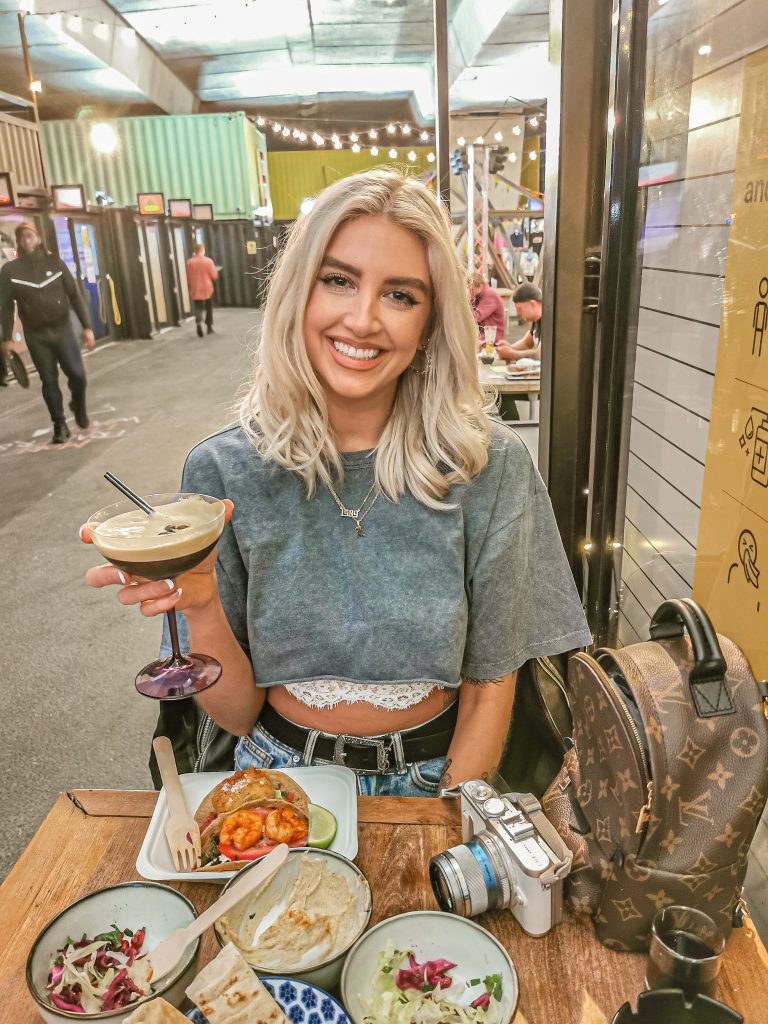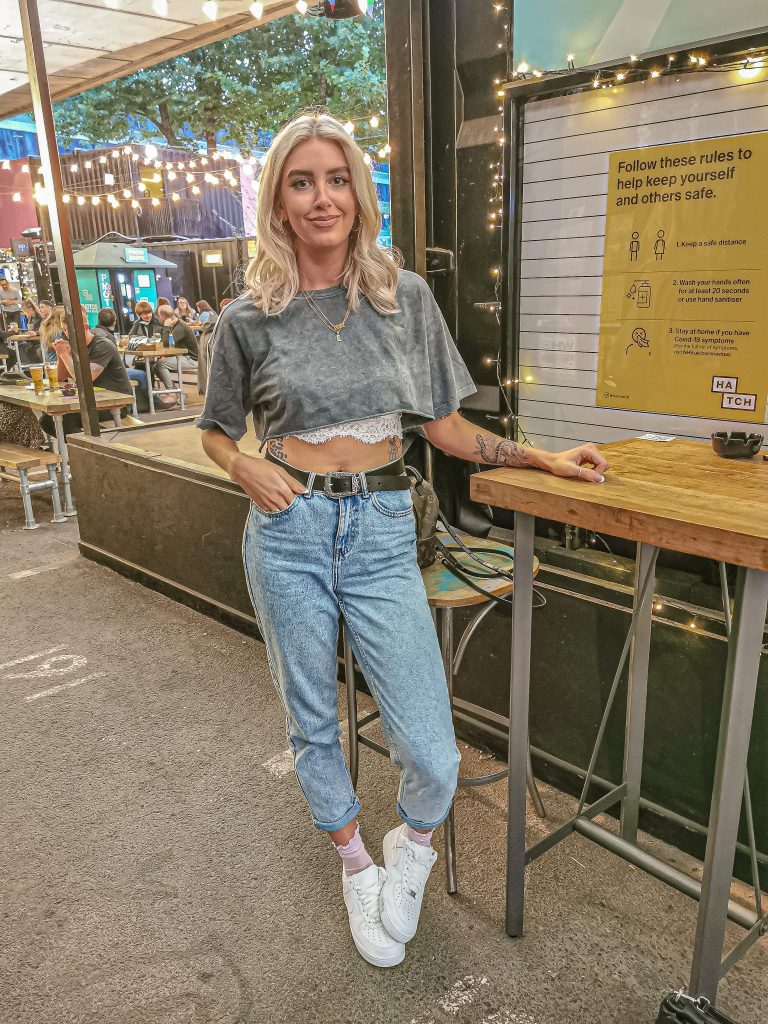 Hatch MCR
Hatch MCR, located under Mancunian Way on Oxford Road, is an independent food, drink and retail village that has recently undergone a little transformation to ensure it is totally COVID-safe. My friend and I headed down on a Friday evening to have a socially-safe catch up, and obviously some amazing food and drinks! I've been to Hatch a few times before so you can find some of my previous visits here and here.
Hatch now have a reduced capacity of customers seated at distanced tables within the spacious outdoor venue. Meals and drinks are ordered via a QR code and website, which are delivered directly to your table.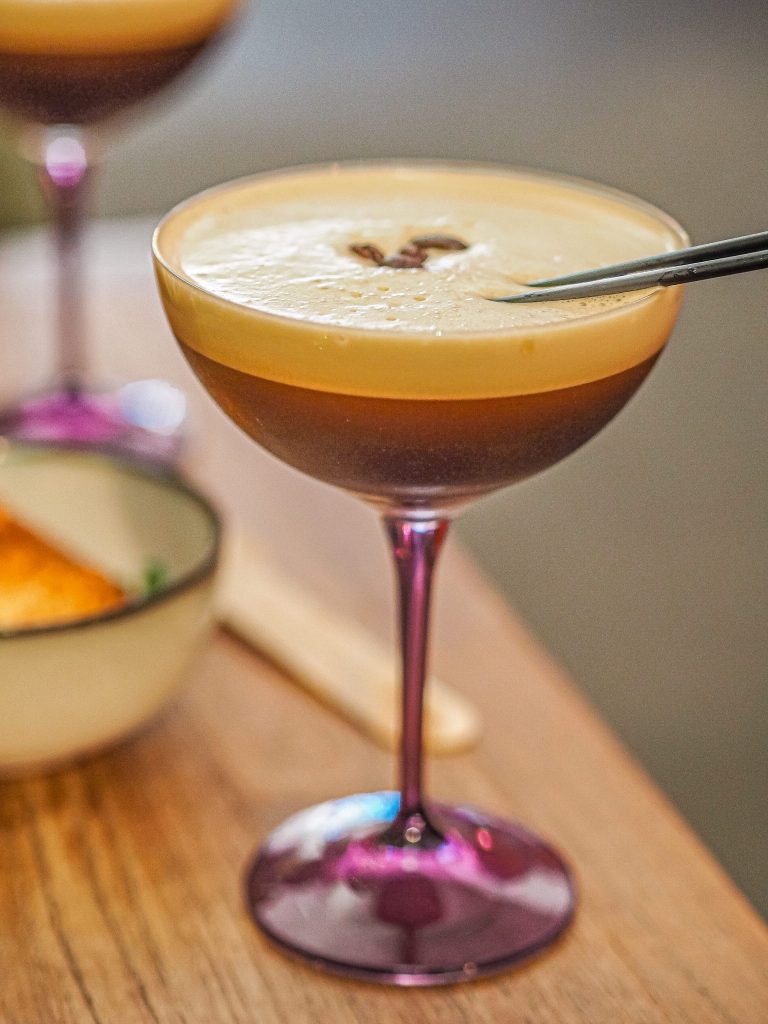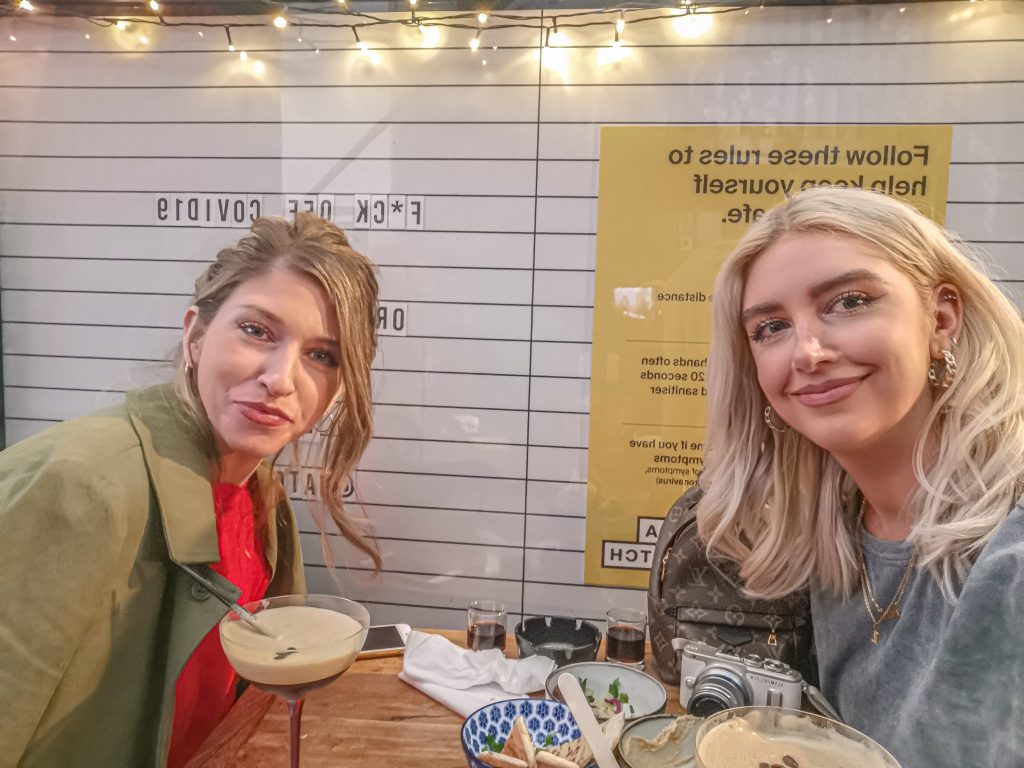 Drinks
Whilst we perused the menu we ordered one of our favourite drinks that we always seem to order when we are together – an espresso martini. If I could replace all of my coffees with these then I would. Unfortunately that isn't a sensible choice so I will stick to ordering them as a treat, and this one didn't disappoint. If you fancy something other than a cocktail then one of the below drink vendors will have you covered, all of which are now open again:
Clubhouse: A new Tiki Dive Bar set up in the heart of Hatch, with a wide variety of cocktails, beers and spirits available.
Takk: Hatch's Artisan espresso bar
Ol Brewery: Hatch's onsite nano-brewery and beer bar.
Number 8: Hatch's fabulous, botanical cocktail bar and open roof terrace.
Electrik Box: The distilled and perfectly formed pop and drop version of South Manchester institution Electrik Bar. With 10 lines of draught & craft beer, wines & ciders, arcade games, darts and one of the best jukeboxes in town.
Vin-Yard: Hatch's on site independent wine bar and shop.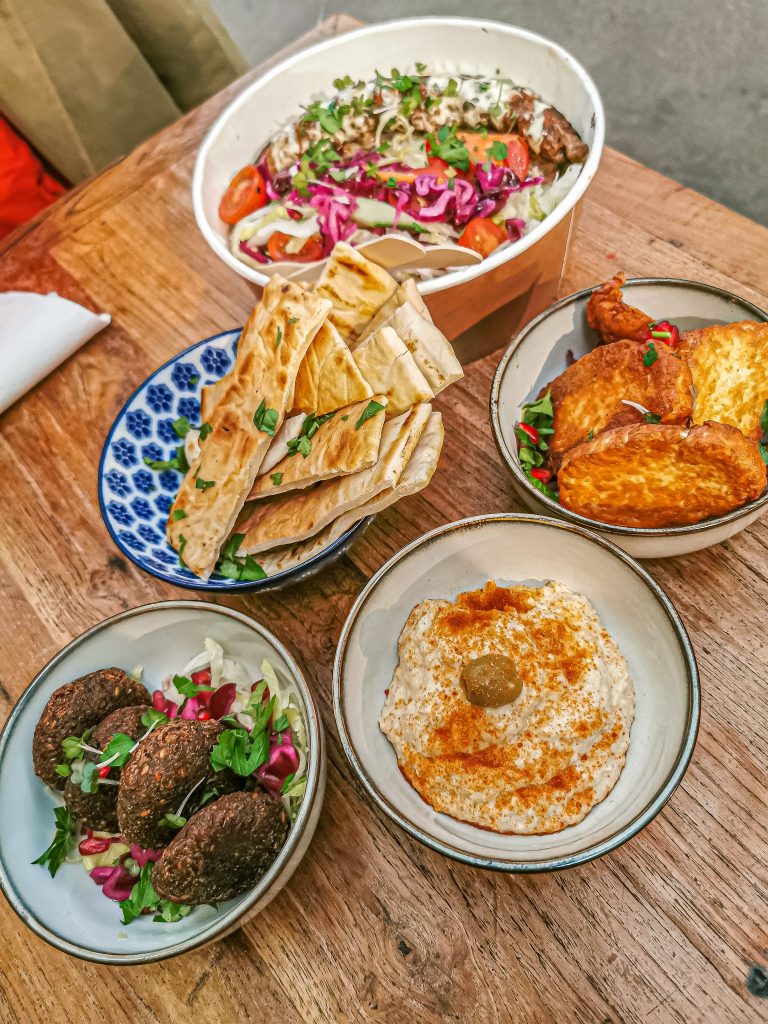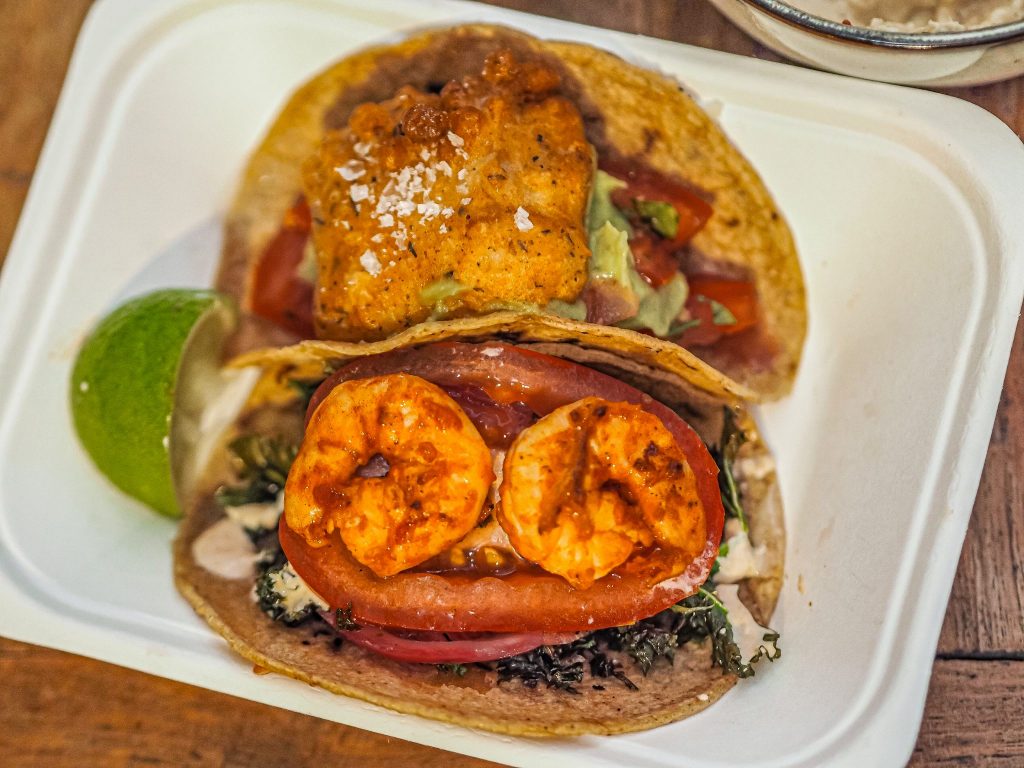 Food
To eat we ordered some sharing plates from Mezze Bar and Kitchen. I've had food from here a few times now and its always delicious. The halloumi and humous are definitely a favourite for the table sharing. Roni ordered a salad bowl from here too which was a huge portion of rice, fresh crisp salad and meat (which you can choose), topped with fresh herbs and dressing. I ordered Baja Fish and El Gamba Prawn Tacos from Rey Del Cerdo. I LOVE seafood so its usually my first choice for taco filling, and these were both amazing. They were generously filled and really light and fresh. There was also some Tempura Avocado on the menu which is on my must-try list for next time I visit.
The food venues currently open at Hatch are:
Grandad's Sausages: Bury-based sausage connoisseurs have been bringing artisan bangers to the people for over 50 years.
Rey del Cerdo: Hatch's taco and tequila bar.
KBOM: Brazilian and Portuguese flavours vibes combine at this vibrant soul food destination.
Abeja Tapas Bar: The smallest tapas bar in Manchester.
Fuku: FUKU brings real Asian Street food vibes to Manchester.
Mezze Bar and Kitchen: A father/daughter team bringing their passion for Cyprian food to Hatch.
Herbivorous: Vegan street food specialist founded by two enthusiastic plant-based foodies Robyn and Damian.
The Veggie Deli: Independent vegetarian and vegan specialists serving up innovative vegan wraps & loaded salad boxes.
Parmogeddon: Fried chicken goodness, covered in a rich, creamy béchamel, topped with a serious helping of cheese and shoved under the grill until melted and gooey.
T'Arricrii: Arancini from Hatch's fabulous Sicilan brothers.
Hanoi75: Inspired by Hanoi, brought to you from a 20-year old double-decker bus. Serving up street food inspired by Vietnam's capital.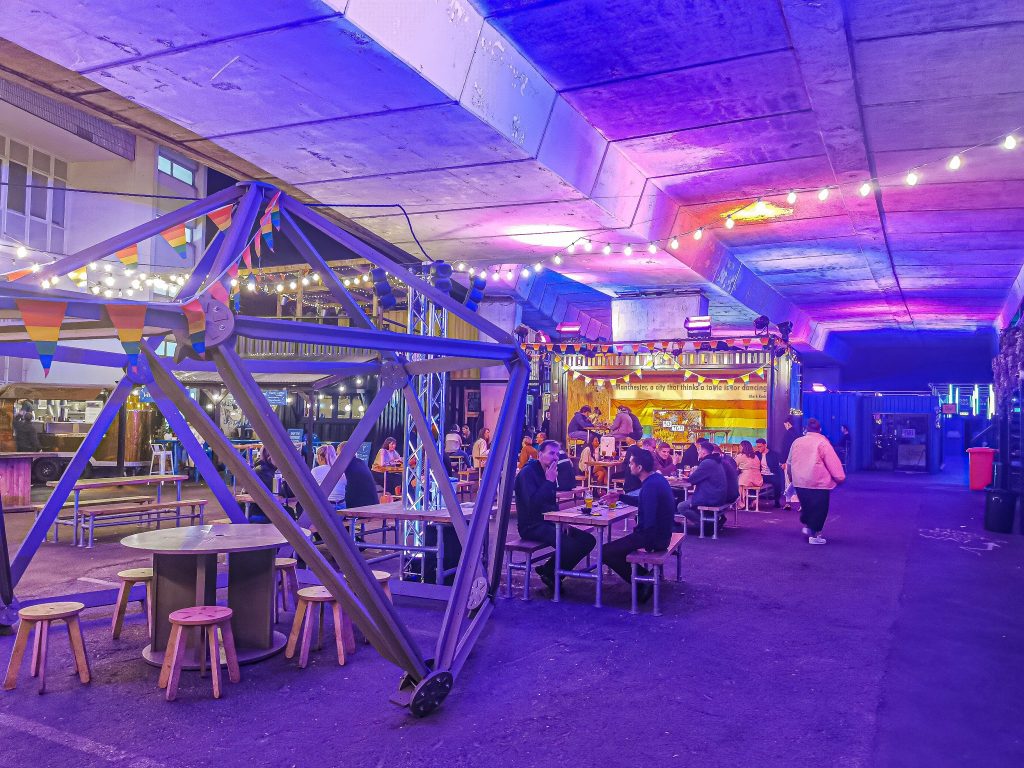 Independent retailers
These Independent retailers are also now open for business:
Sneaker Pharm: Hatch's shoe cleaning boutique.
Nordic Muse: Hatch's independent, scandi-style interior, lifestyle and jewellery store.
Industry: Hatch's onsite hair salon.
Portland Barbers: Hatch's male grooming experts.
Black Square Beer: A brand new bottle shop specialising in craft beers stocking collections from breweries in the UK, USA and Europe.
Gold Panther Tattoo
DJ Gym
It was so nice to get out and about, and be able to enjoy the evening with all the COVD-secure measures in place. Our table was really distanced from any others and all of the ordering was really easy to do with the QR code. There's plenty of undercover space too and heaters which will definitely be needed now we are heading into winter.
You can head to the Hatch website here for more info.
LL x
*This visit was gifted. As ever, all opinions are my own.