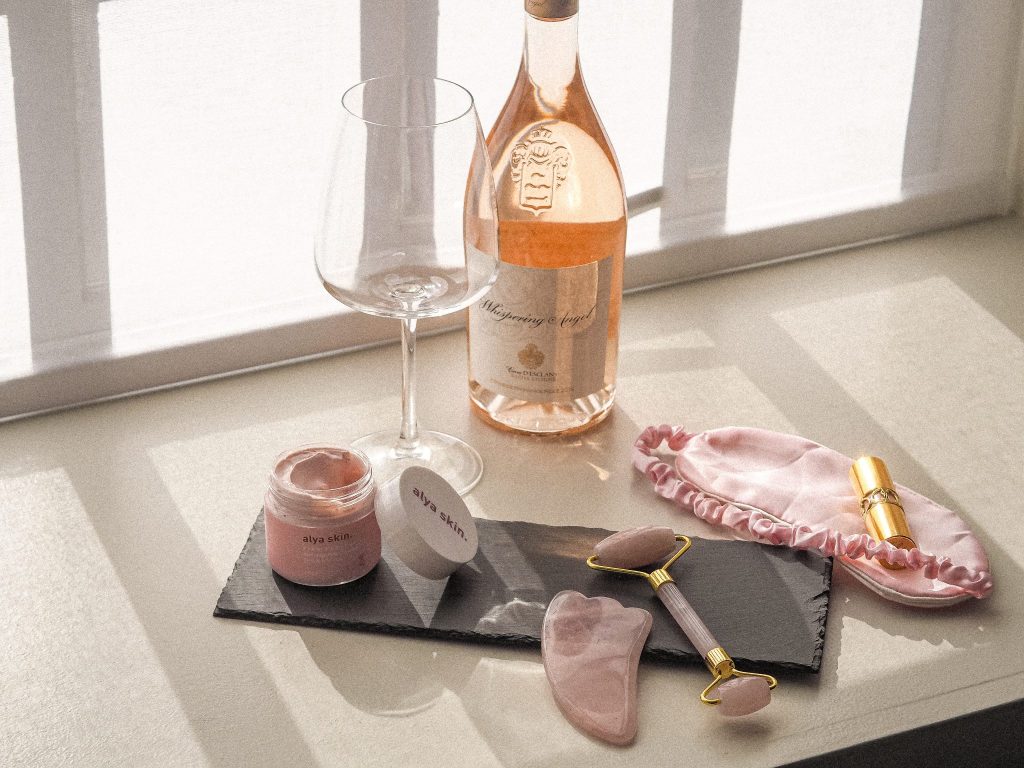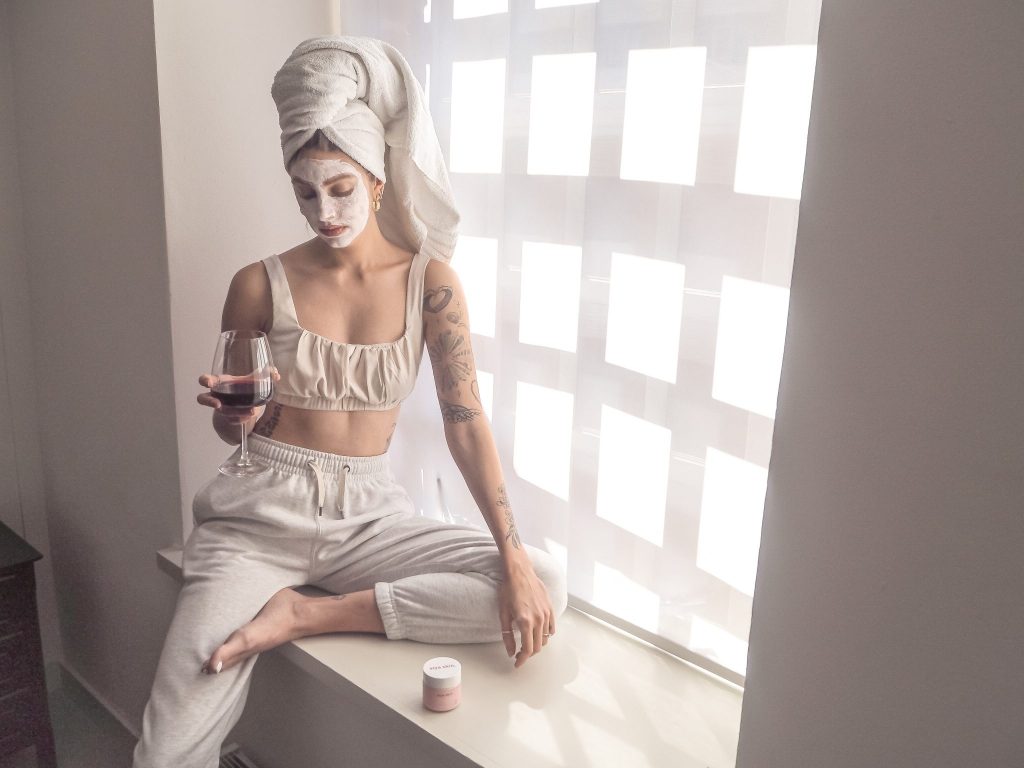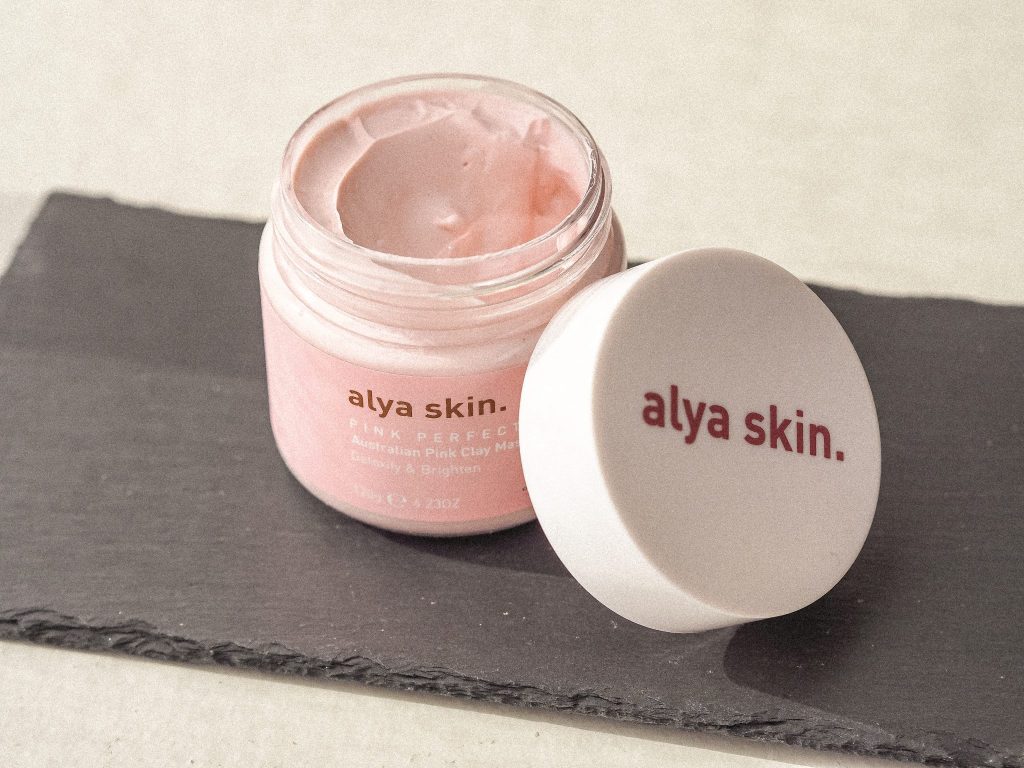 Alya Skin
The Alya Skin pink clay mask was something I'd never heard of until I was sent this one to try. Then suddenly, like that pesky (but beautiful) pair of shoes you've been resisting, that makes it's way into all your internet browser ads, I saw it everywhere. I quickly realised that I'd totally missed the original hype of this miracle mask a couple of years ago when it released and sold out immediately. Alya skin also has 573k Instagram followers and it's very own TikTok account, so it seems like a pretty big deal.
This award-winning mask has a hefty list of benefits crammed into it's little pink jar, as well as a reassuring 30 day money back guarantee when you buy on their site.
Detoxifies & brightens your skin
Suitable for sensitive skin
Tightens pores
Extracts pollutants and nasties from your skin
Helps reduce inflammation caused by acne and eczema
No parabens/sls or other harsh chemicals
Vegan & cruelty free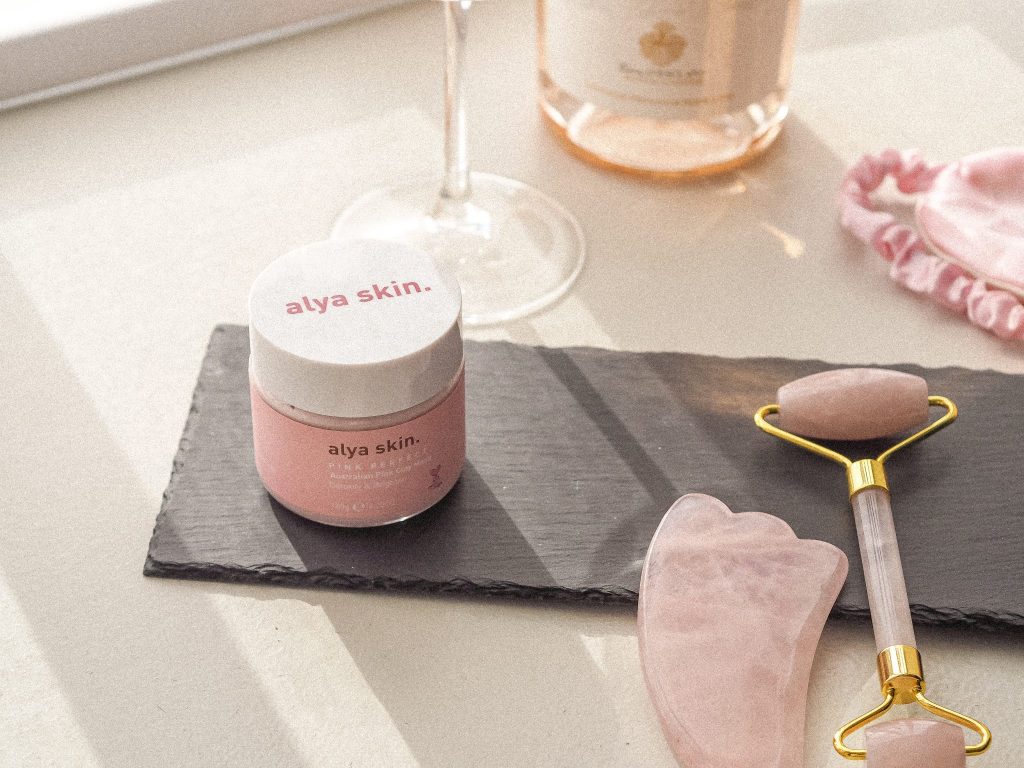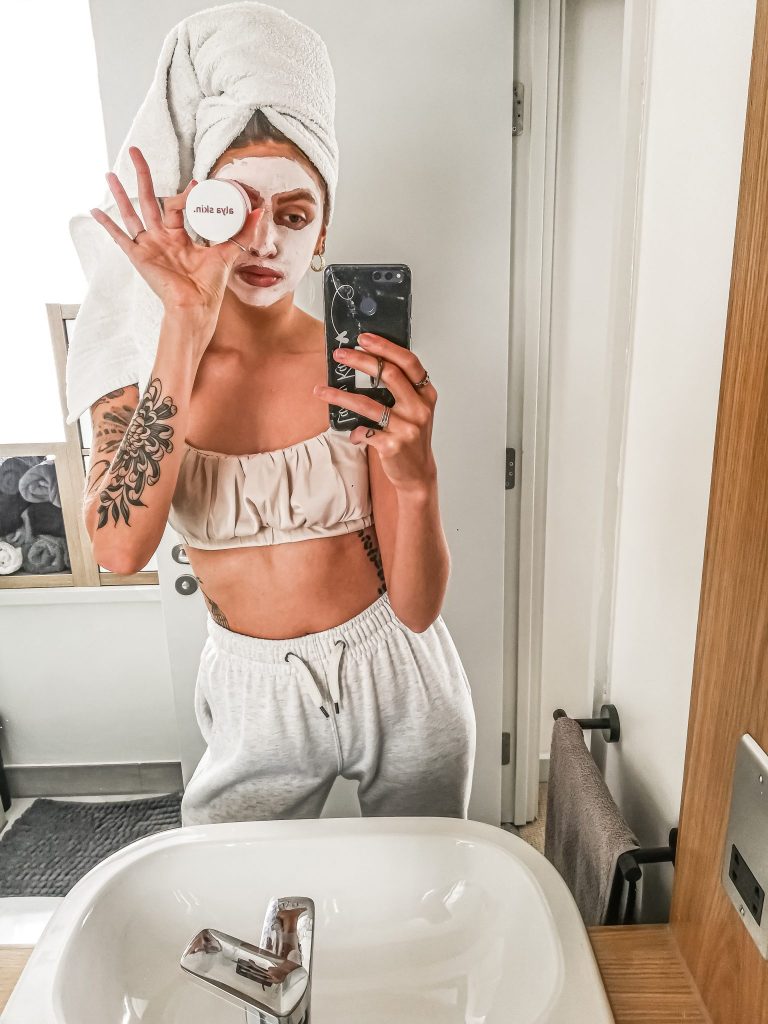 Skincare & Self Care
I have always tried to have a bit of a self-care day on Sundays. It's a lovely way to end one week and feel refreshed and ready to begin a new one. I did this before lockdown but I've been sticking to it even more since we've been in quarantine mode. Self-care really is super important at a time like this, and I've been loving trying new skincare products.
I have combination skin, and have tried a bunch of different masks (especially recently), but not found anything thats absolutely blown me away. Based on the 2500+ reviews on the Alya website, I had pretty high hopes for this one.
Alya advise a four step process – cleanse, exfoliate, mask and moisturise. Once applied, let the mask set for 10 minutes and then rinse off. The website says that the tub will last about two months, but this is based on 3-4 uses per week (who does masks this often?!) so my tub will certainly last longer than this.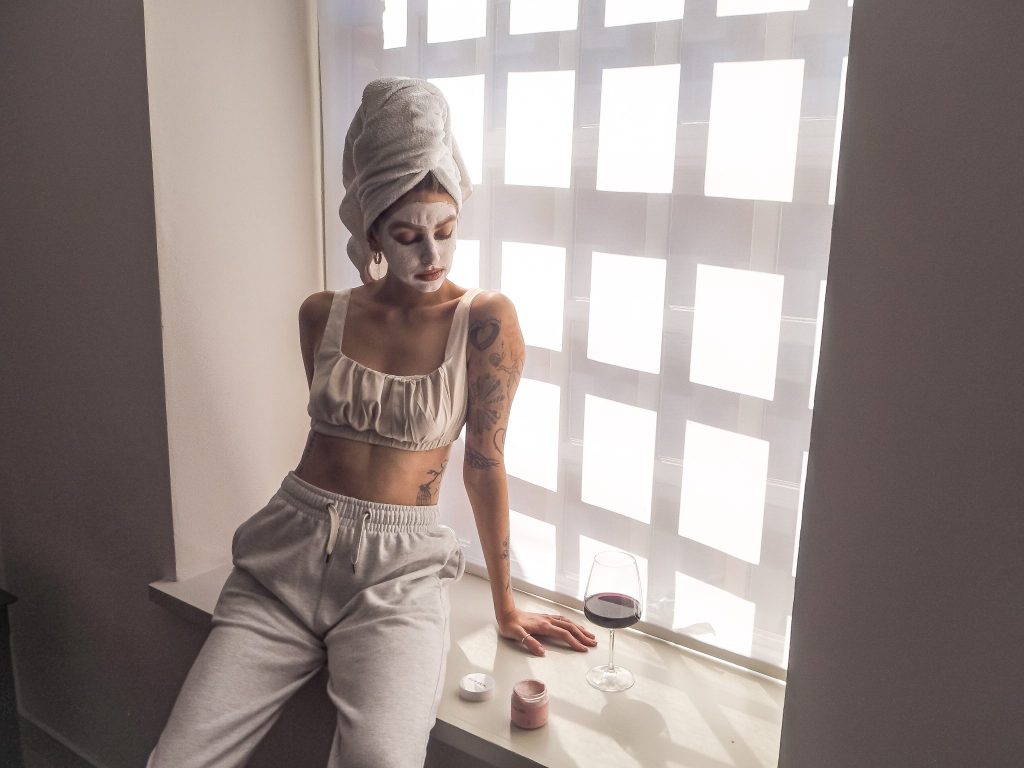 STRENGTHENING
Kaolin clay removes toxins, pollutants and nasties from your skin. Helps to remove pigmentation clusters from your skin's surface, as well as stimulate regeneration of skin cells.
DETOX
Reduces skin inflammation and assists in removing eczema and acne. Contains antioxidants that are amazing for your skins health. Tightens your pores and gives you smooth skin.
CLEANSING
Provides anti-aging like effect and tones the skin. Speeds up the healing of pimples. Detoxifies your skin from all the nasty pollutants that come in contact with our skin, keeping it fresh and healthy.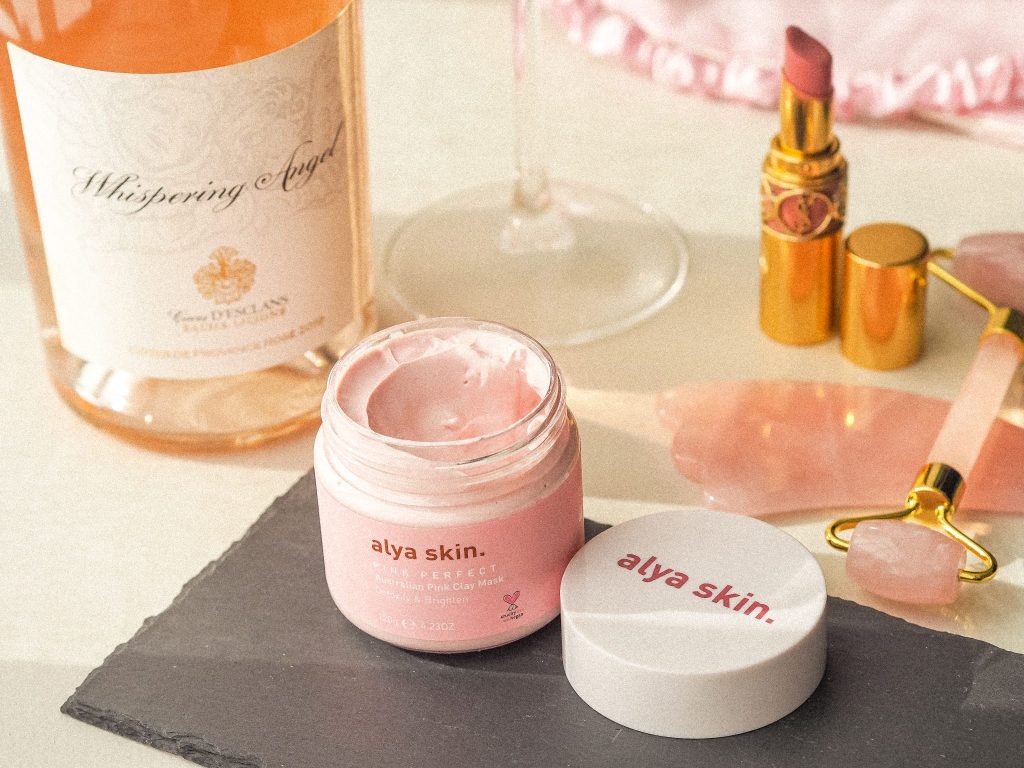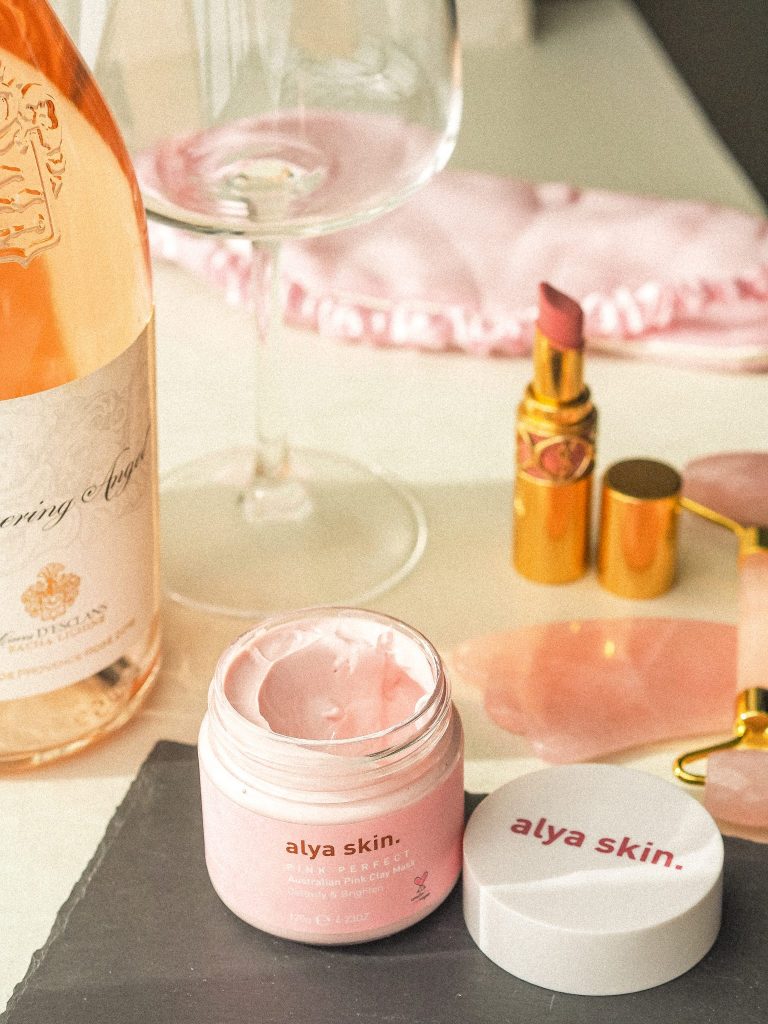 My Review
Honestly, I actually really like this mask, and I can see why others do too. Maybe I haven't been using it regularly enough, or haven't used it enough times yet, but I don't think I'm quite having the OMG-this-is-life-changing-experience yet. I do however have good skin already, so it's probably harder for me to notice major changes as they will be more subtle. That said, I still think it's great and probably one of my faves that I have tried; trust me, there's quite a lot! Even without that I am now obsessed with this baby pink dream mask so hopefully I will see bigger improvements as I continue to use it.
The packaging is obviously super cute, which immediately makes it a winner in my books (I'm a sucker for good packaging). I would advise you to invest in a silicone brush to apply the mask if you don't already have one, as it isn't the cleanest of things to smear on with your hands. It does apply smoothly onto your face, and then slightly tightens as it begins to set. You might not find this very comfortable but I weirdly quite like it as I feel like it's doing it's job when this happens! After 10 minutes and a rinse, my skin always feels immediately super-soft and moisturised. It's quite a strange sensation as I always anticipate a clay mask to make my skin feel quite dry after the tightness, but it feels wonderfully glowy and clear.
Cost
I do also think that for the amount of applications, it is affordable. I've seen a few comments about the high price, but considering how little you need each time and how many masks you get out of one pot, it's totally worth it. I can easily spend a few pounds on one sheet mask, so if you think you would get at least 30 uses from this one pot then it's great value.
If I could recommend a lockdown mask that I've been using and loving to add to your self-care regime then this would be it.
Alya Skin Pink Australian Clay Mask – £30
You can visit the Alya website here for more info and reviews.
LL x
*This product was gifted. As ever, all opinions are my own.