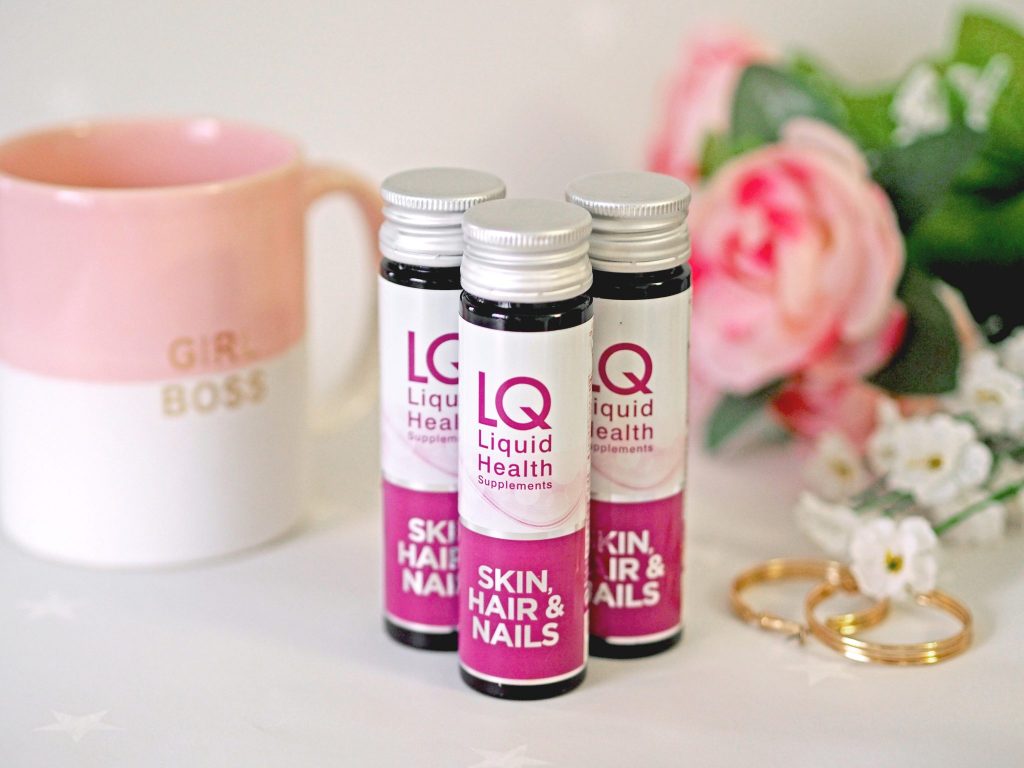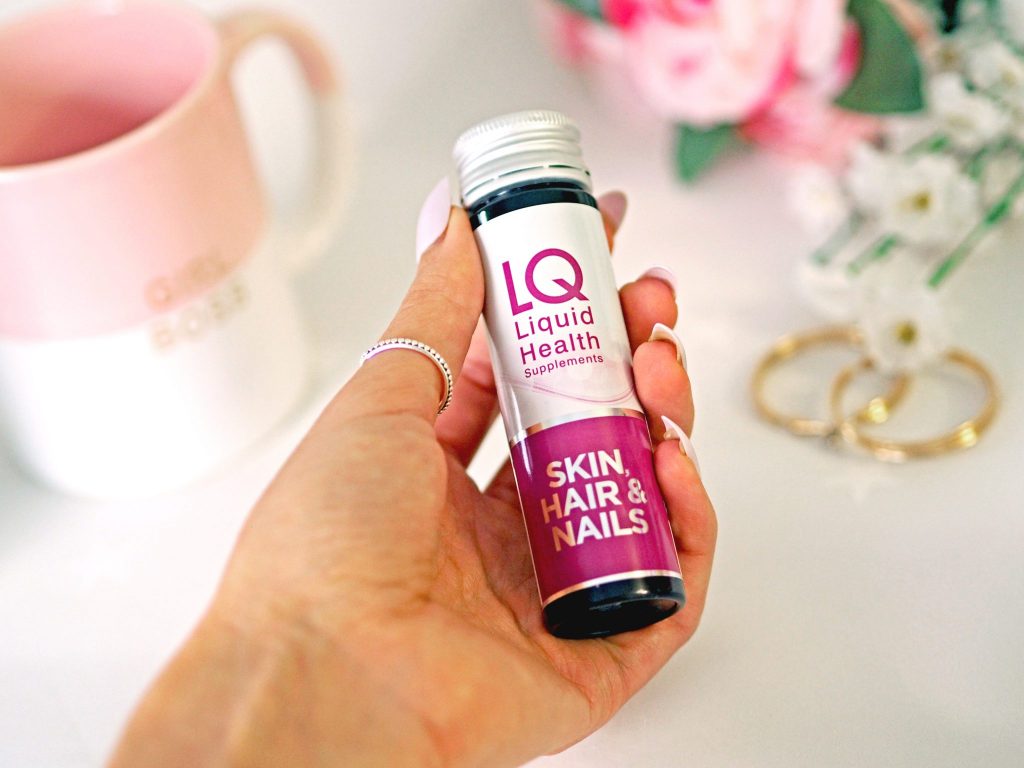 Supplements
After hitting the big 3-0 mark this year, I've made more of an effort to incorporate products into my lifestyle that help me to take care of myself. If you already follow me you will probably know that I am a bit of a gym-bunny, so I often integrate supplements into my meals each day to support this.
Practically everyone I know has had a health supplement of some sort; protein powder, daily vitamins, green powders and health drinks with added goodness. However, something that might not spring to mind when you think of supplements is a beauty supplement.
If we are supplementing our diet to take care of our insides, then we should be doing it to take care of the outside too.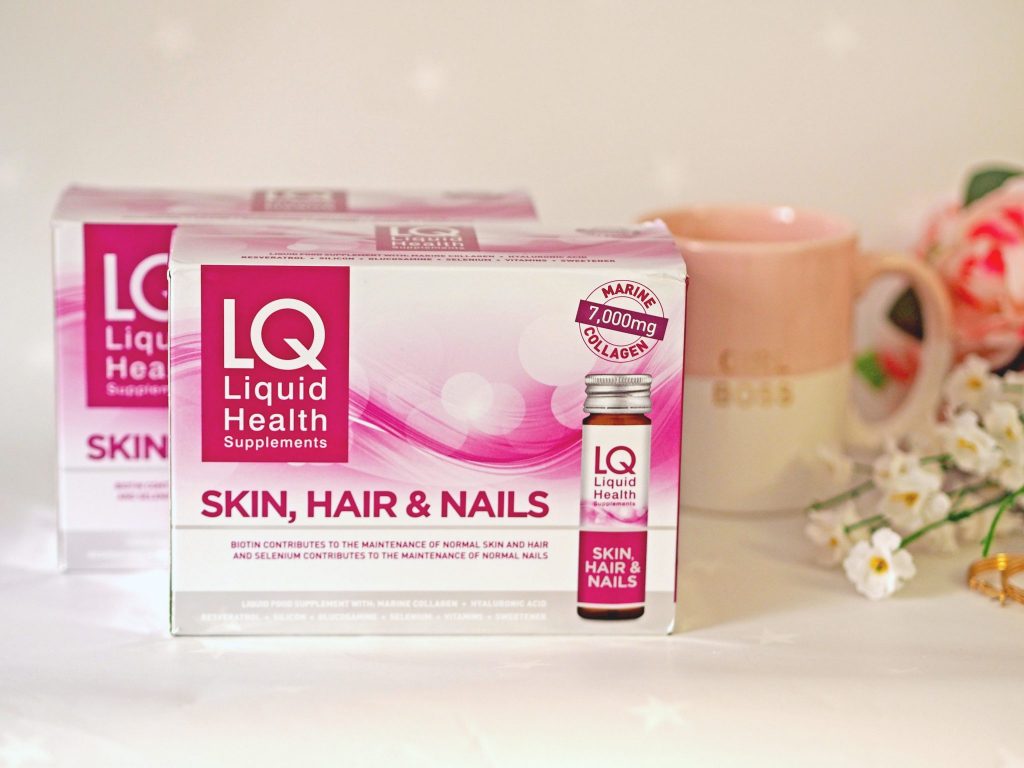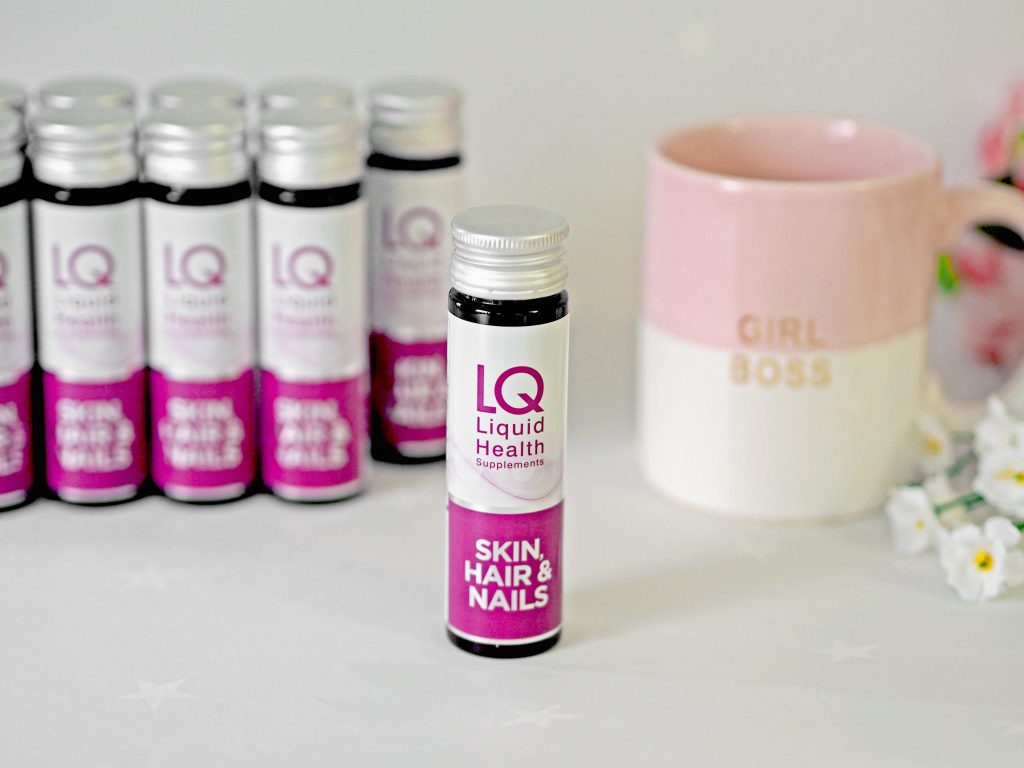 LQ Liquid Heath Supplements
Liquid health supplements are easier to digest and have faster absorption rates than other methods of taking supplements. This makes LQ easier to absorb; so there is more benefit from each dose compared with other supplement brands.
LQ Liquid Health supplements are scientifically formulated with Collagen, Hyaluronic Acid, Biotin & Resveratrol + 5 Other Active Ingredients; all of which support healthy skin, hair and nails.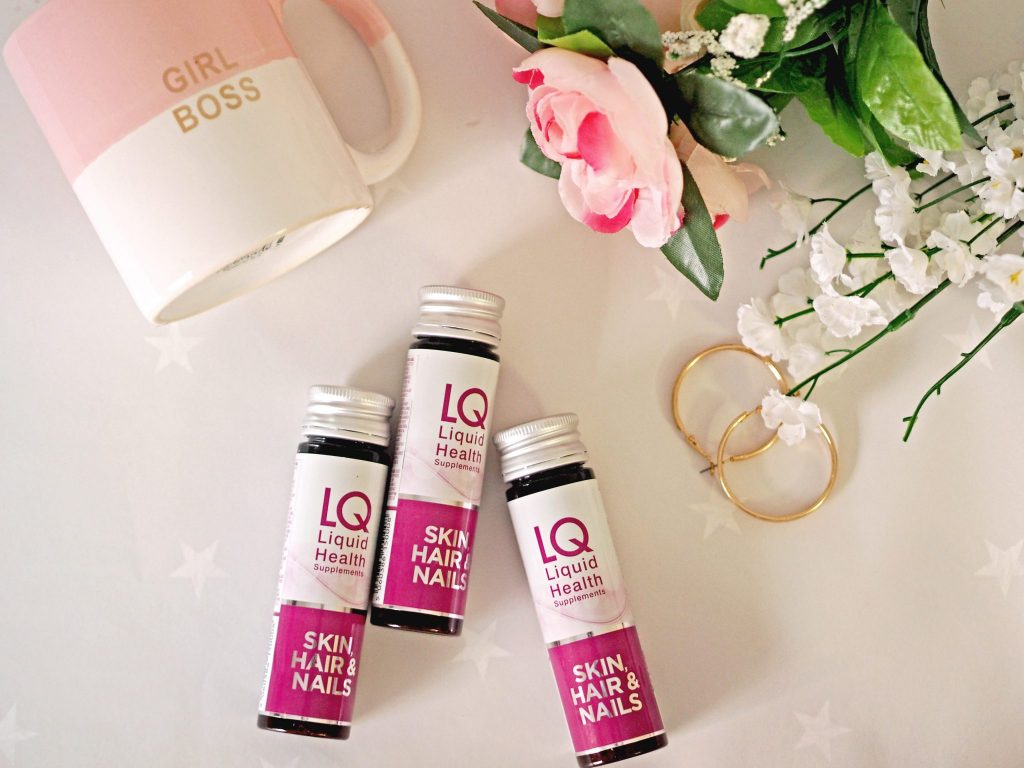 My Review
After using LQ Skin Hair & Nails, I did actually feel like I could see some benefits. My skin can react to the weather changing and I use products to combat this daily, so it's tough to tell if LQ drastically changed this but I certainly think it contributed.
I probably saw the best results from my hair. I bleach my hair so it can be quite dry and brittle. However I feel like after using LQ I saw less breakage and definitely a lot less hair in my brush each day.
I'd definitely want to try the supplements for longer to see if they continued to contribute. I think a 10 day supply is great for those who just want to try, but for more noticeable results I'd advise opting for a longer subscription.
LQ Liquid Health Skin Hair & Nails Supplements – Starting at £29.99 for a 10 day supply.
LL x
*These items were gifted. As ever, all opinions are my own.
You can find some of my other health and beauty posts here and here.