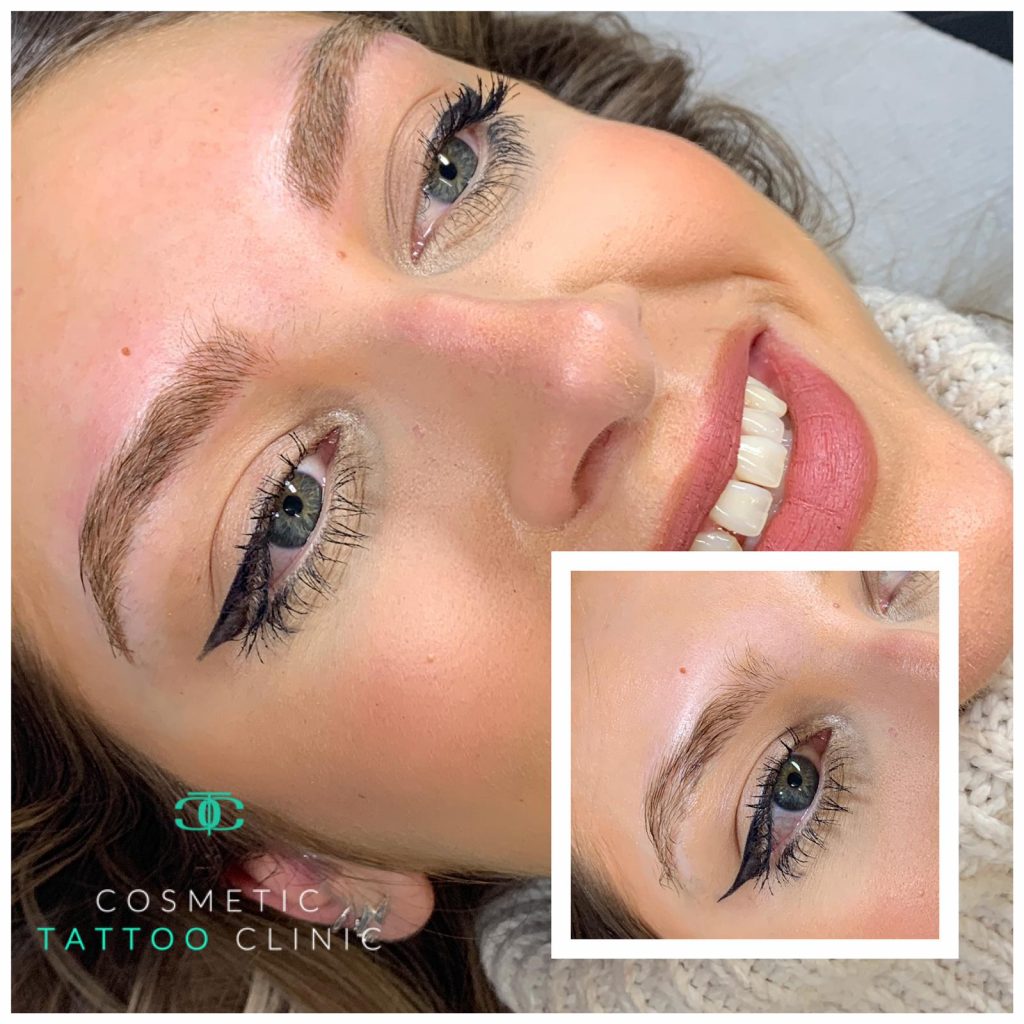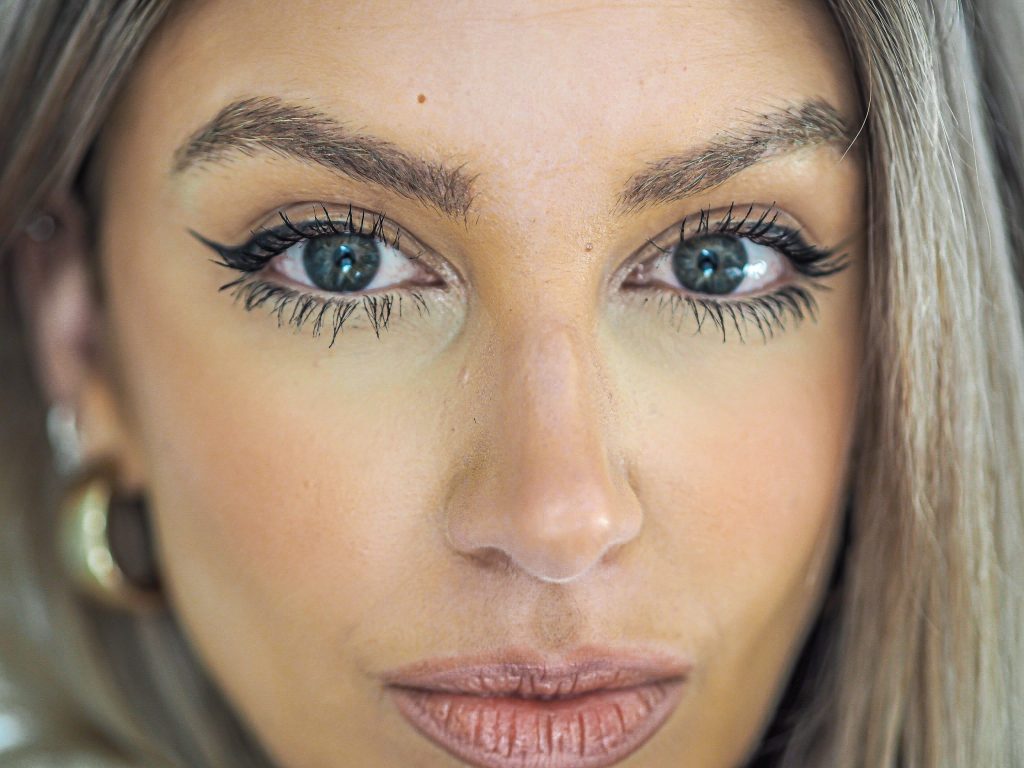 My Microblading Experience
I thought it would be helpful to share my microblading review and experience with you guys here on the blog. Before I went ahead with having mine done, I did plenty of research and found that reading other people's reviews and experiences was really helpful. I also watched loads of videos, so I created a quick 'come with me' style IGTV to give you a quick idea of the process too.
I actually had my brows microbladed just before isolation; my final session being the week that we went into full lockdown. I was super happy with them after my first treatment, they looked amazing and I literally had to do nothing with them. I fully cut out doing brows as part of my makeup routine and haven't touched them since!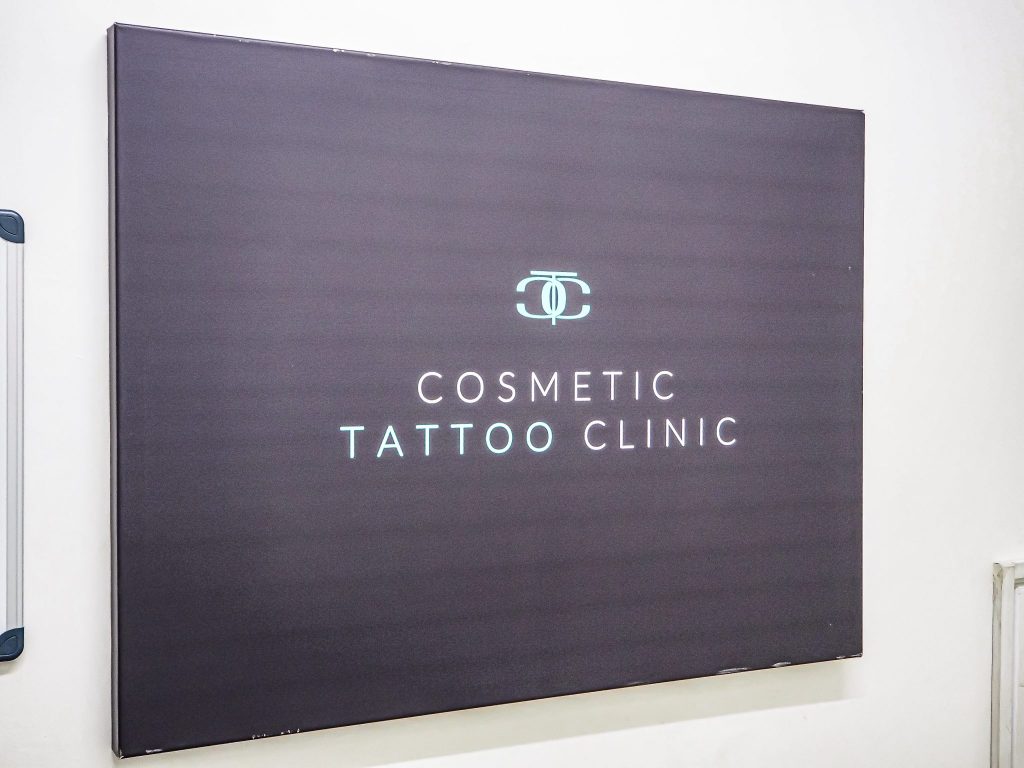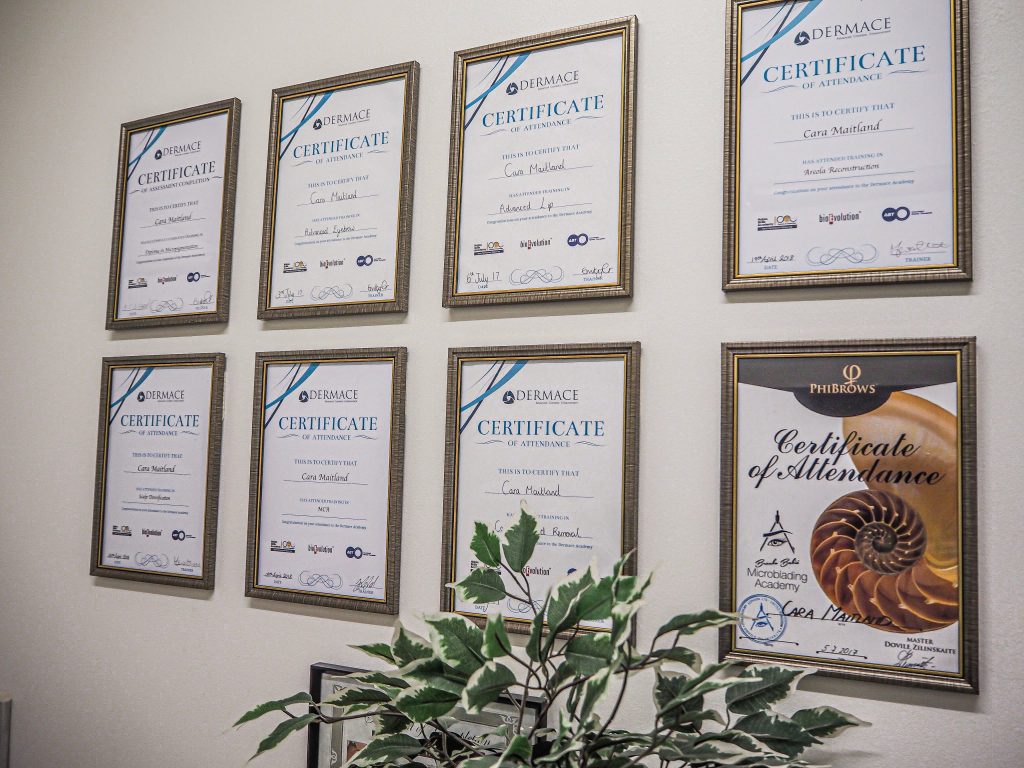 Where I had them done
I had my brows microbladed at the Cosmetic Tattoo Clinic in Manchester. It was just a 20 minute walk from my office, or an extra 10 from home; so super easy for me to get to. I'd recommend finding somewhere near to where you live or work so you can get there easily. I went back for a check in and a top-up after the initial session, and I know many people have them re-done after a year or two, so it's good to find somewhere pretty local that you know you can travel to easily.
My amazing brow technician is Cara Maitland, who set up the clinic after completing her training in Melbourne, Australia. She has a diploma in Micropigmentation (semi-permanent makeup) and has several certificates in the studio for all her qualifications. Make sure you find a brow tech that you trust, and has all the required qualifications. There are many brow options available – Microblading, Powder Brows, Bold and Soft Combination to name a few. Your tech will be able to advise on the best option for you.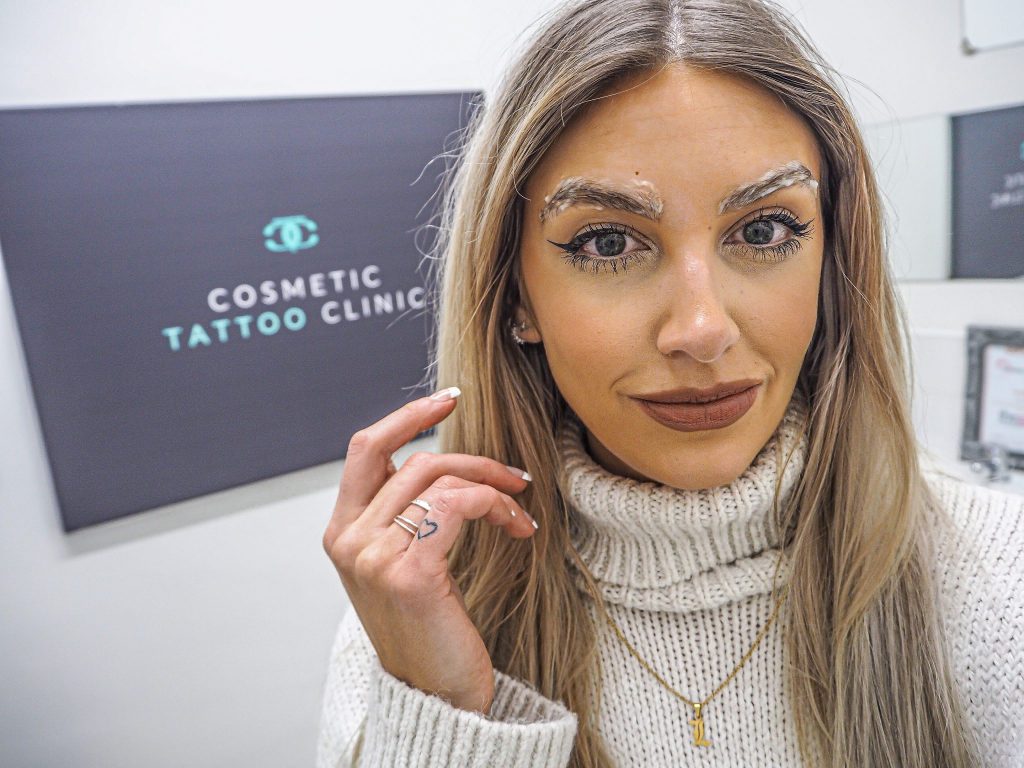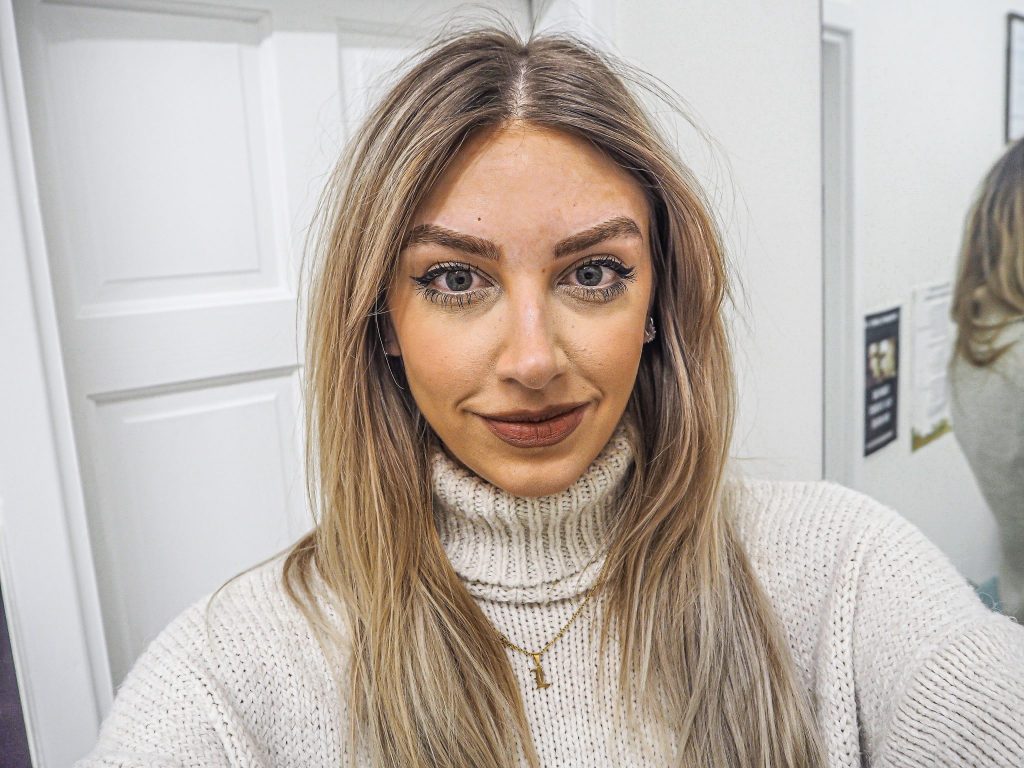 The Process
The microblading process is pretty straight forward, and I found it relatively painless. Cara made me feel super comfortable at all times and walked me through the whole process. You can check out my video to see some of my experience too.
Don't drink alcohol or caffeine the night before or day of your treatment.
If you've already had your consultation, you can go straight into the process. If you aren't sure what you want or if microblading is right for you then I'd recommend having a consultation with a clinic first.
I signed my consent form and had numbing cream applied which takes 20 minutes to take effect.
My brows were then mapped out to ensure they were symmetrical, the right shape for my face, and even on each side.
Pigment is implanted between 1.5-2mm under the skin using a tidy manual blade.
Cara's technique is to do 3 passes on each brow. This means she works on one brow then lets it rest with the pigment on, whilst working on the other side. This is repeated 3 times to complete the microblading.
An hour or so after the treatment, I cleaned my brows with warm water and salt. You can then moisturise if required. I have quite an oily T-zone so the natural oils helped with this, meaning I didn't need to.
After a few days they might start to dry, scab or peel slightly. Make sure you don't pick them.
Don't get them wet! Probably the hardest part is keeping them dry after the treatment.
I then visited 4 weeks later to get a top up and make sure I was happy with the results.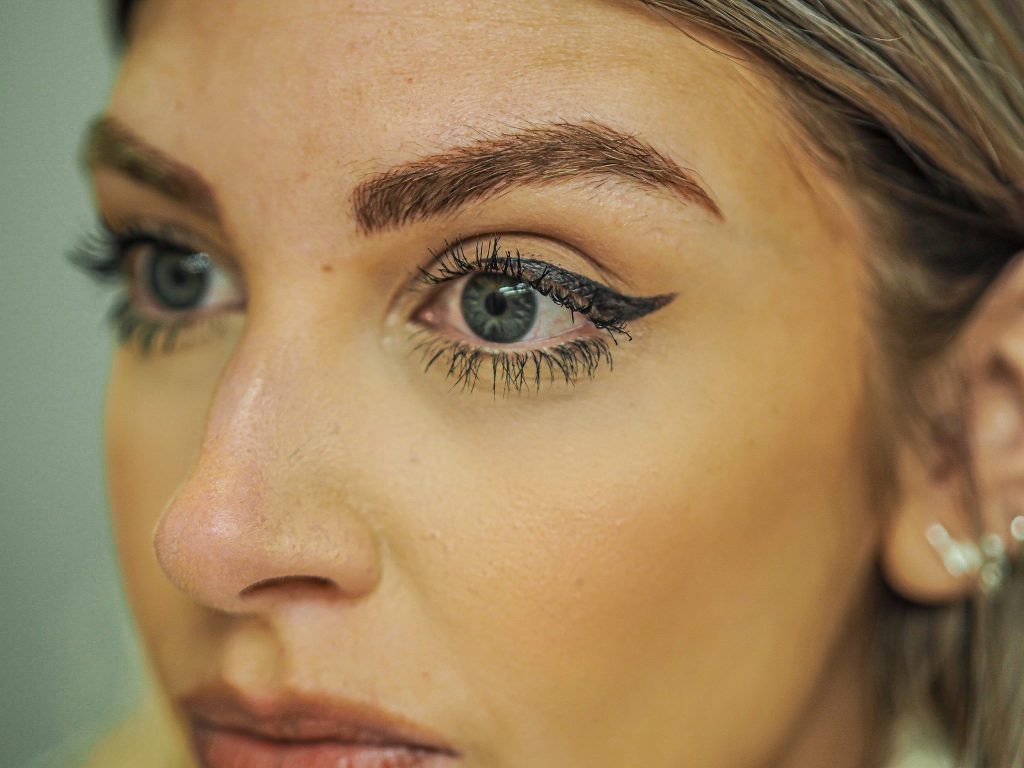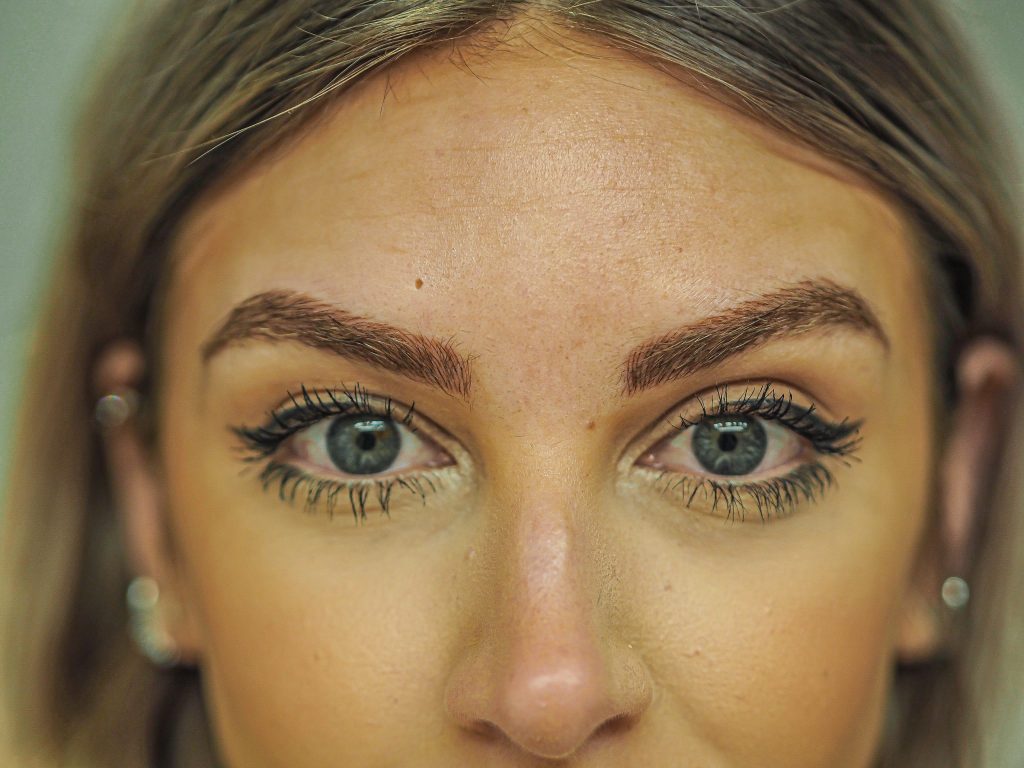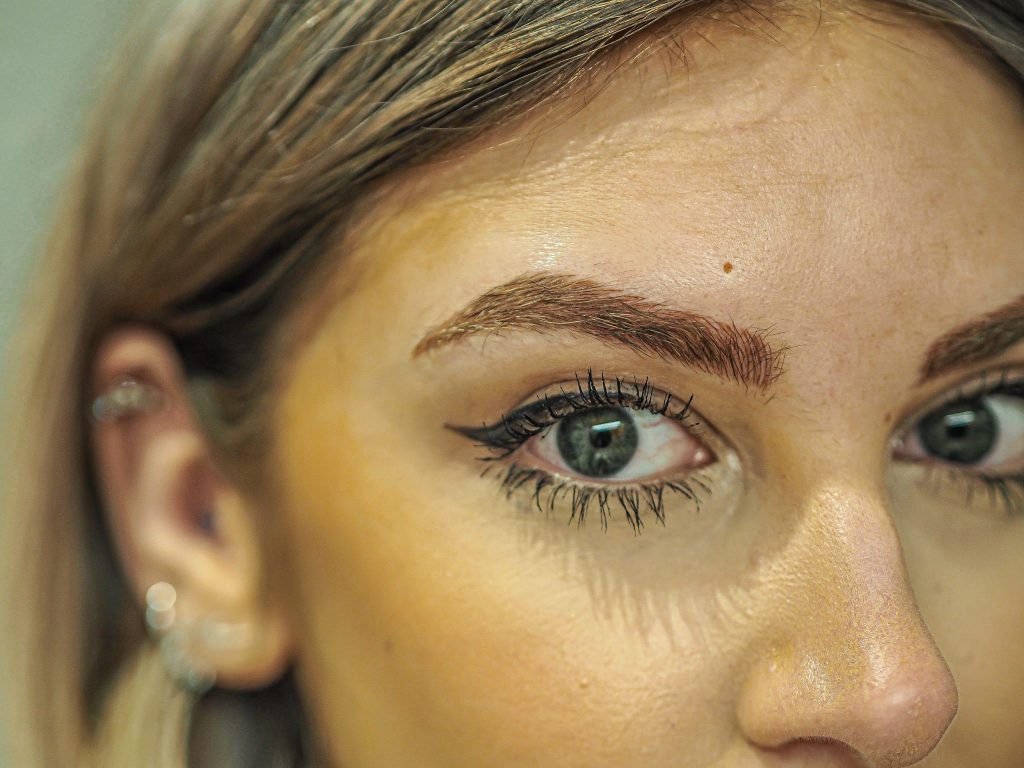 What is Microblading?
Microblading is a manual form of semi-permanent makeup, used to create hair stroke eyebrows. A shading technique can also be used to create a bold brow which is called a combination brow. People often think it is the same as having your eyebrows tattooed on, but it's actually very different. The manual tool used implants the pigment under the skin, but this isn't as deep as having a tattoo. Your skin will naturally reproduce and regenerate, so microblading will last between 6 and 18 months depending on your skin type.
If you do want to maintain microbladed brows, I'd advise that you book on for regular appointments after your first treatment. You can have them topped up every few months, which will keep them looking fresh and cost much less than letting them grow out and having to start again from scratch.
How does it feel?
Probably the most asked question is 'does it hurt?'. I actually found it to be relatively pain free. If I were to describe it, I'd probably compare it to small sharp scratches over the brows. It got a little more sensitive towards the end, as the area gets more sensitive with the treatment being re-done over the same area a few times.
This is the only part of the treatment where you might feel pain. After this I was 100% fine, and there was no down time at all. They do look slightly red if you get really close up, but as you can see by the images, they look healed almost immediately and I carried on with my normal routine and schedule straight away. The hardest part for me was just not being able to get them wet at first. To get the best results you should try not to get them wet, to allow the pigment to settle in to your skin.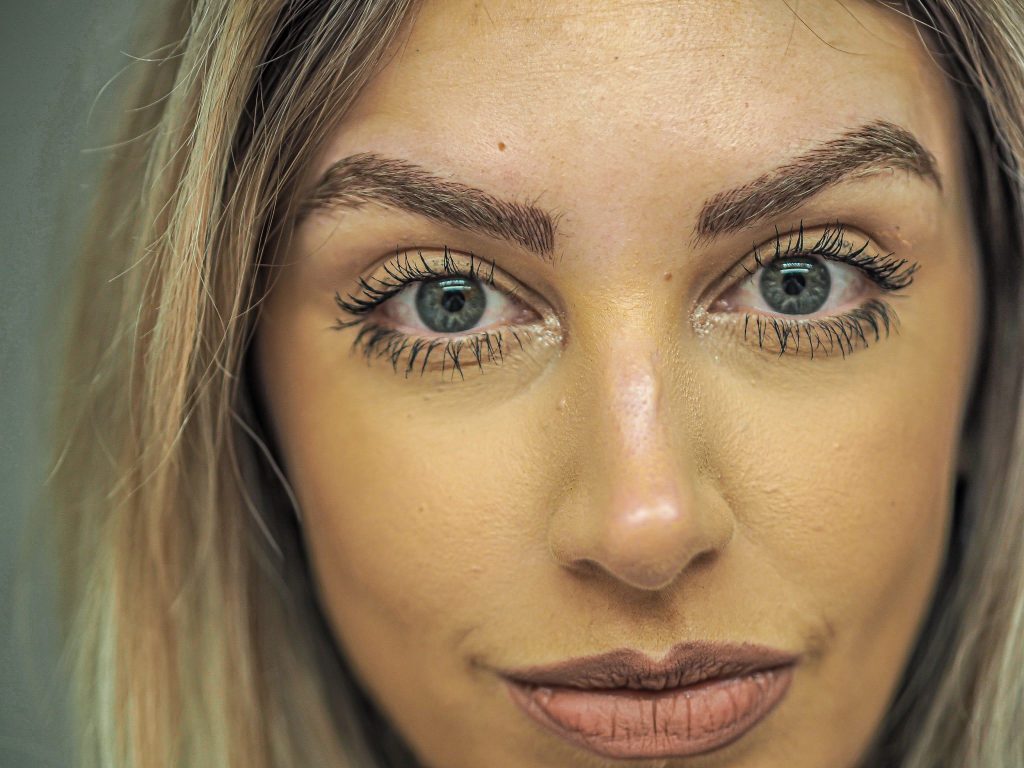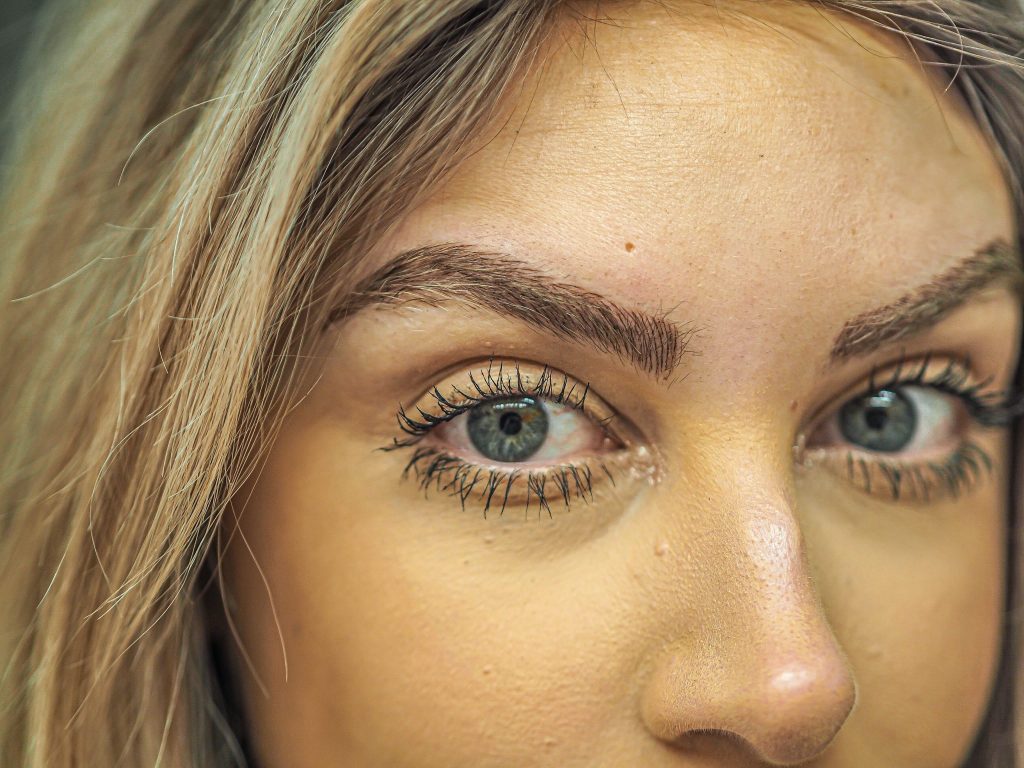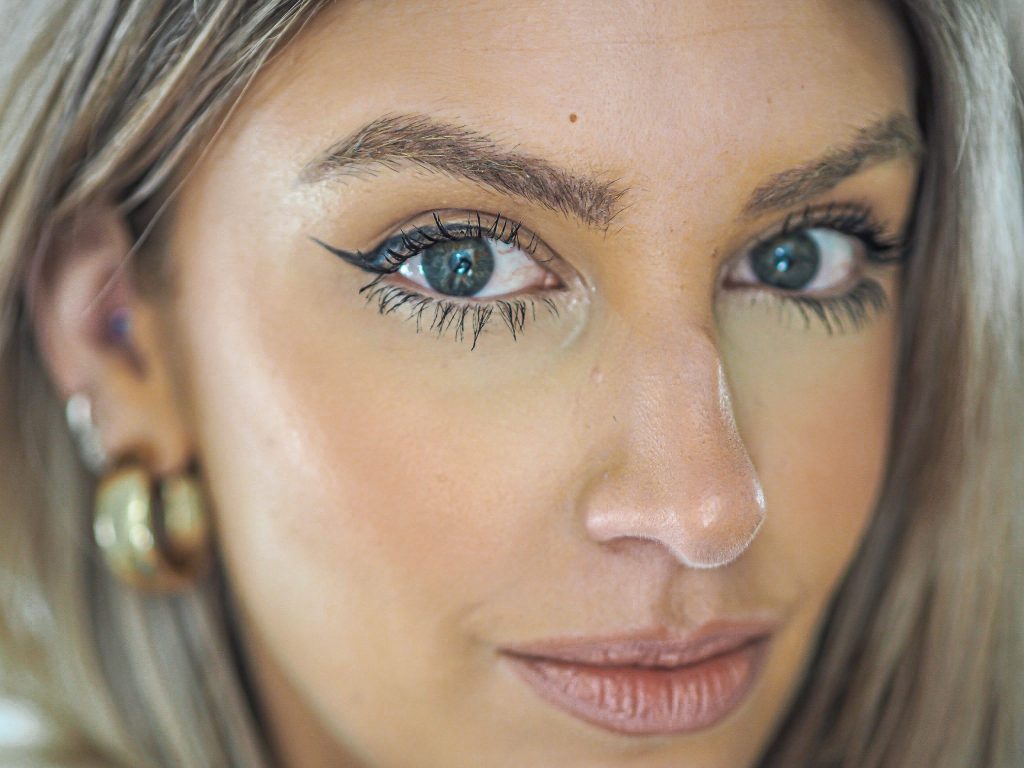 My Results and Review
I haven't done anything to my brows since the treatment and I have loved it! It has completely cut the stage out of my morning makeup routine, as I used to fill them in with brow pomade. I love how natural they look, whilst still looking defined and framing my face. Personally, I would never choose to tattoo my brows on, but I would 100% get them microbladed or topped up again once the treatment begins to fade.
It's such a quick and easy process, for great results that really last. Cara did an amazing job and is so knowledgeable, I took her advice on everything and they turned out perfectly! She was also really lovely to chat to and I was so relaxed during my treatment; I just closed my eyes and we chatted away for the whole thing. Before I knew it we were done!
The treatment is also great for those who might have over-plucked, or for those with fine or minimal eyebrow hair. It's also ideal for people like me who have quite full brows, but would like to achieve natural definition without having to apply makeup daily.
For microblading at the Cosmetic Tattoo Clinic, the initial treatment is £160, with a top up being £100, or £50 if you choose to go back within 6 months.
You can visit the website here for more information, treatments and a price list.
LL x
*This treatment was gifted. As ever, all opinions are my own.