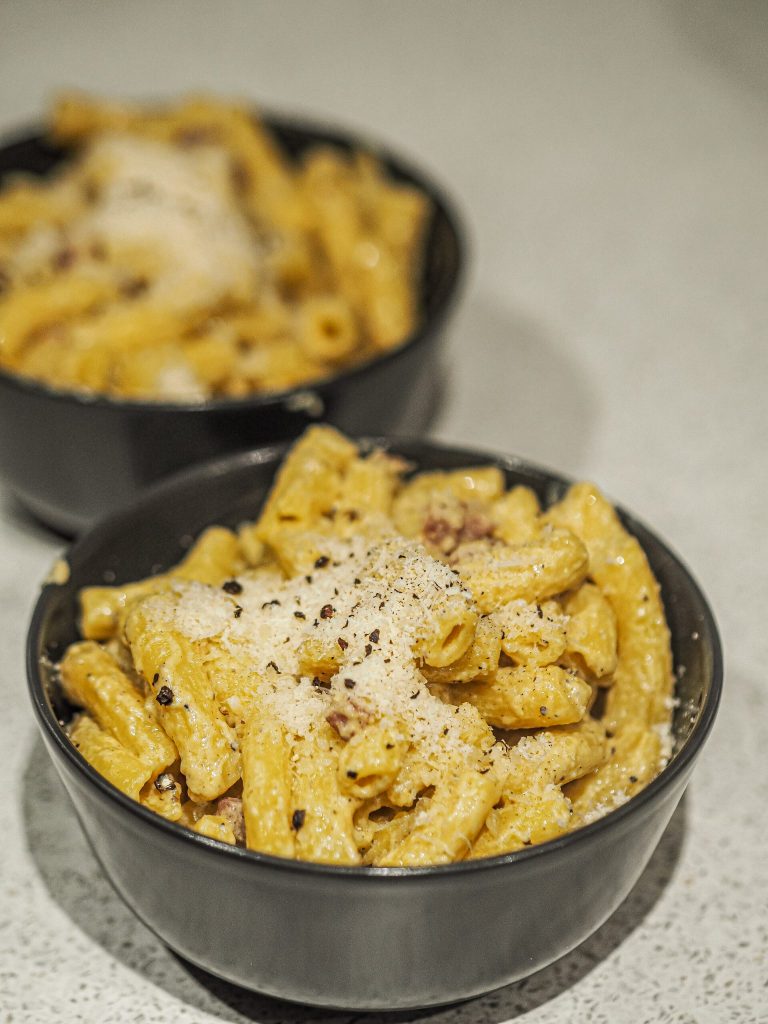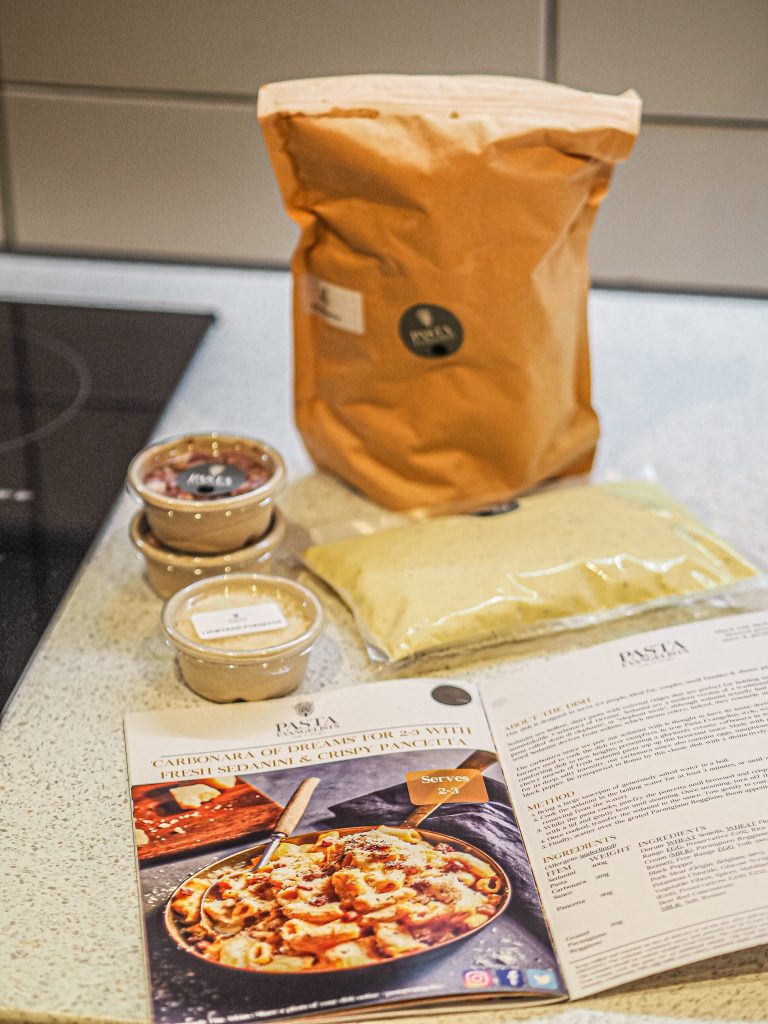 Pasta Evangelists
My love of Italian food is no secret. Pizza is probably my favourite food, and pasta, when done well, is also up there. After experiencing truly authentic Italian pasta dishes, I've struggled to find anything else that quite lives up to the standard. (Although there is a pasta restaurant round the corner from our apartment that is among some of the best I've tasted, but it can become an expensive obsession so I needed something more maintainable!) I recently came across Pasta Evangelists; a subscription service that delivers fresh artisan pasta and sauces right to your door. It sounds like a dream, I know. I thought it would be a perfect time to share my Pasta Evangelists review with you guys. It makes a delicious treat and is super easy to prepare if you want to change up your meals at home.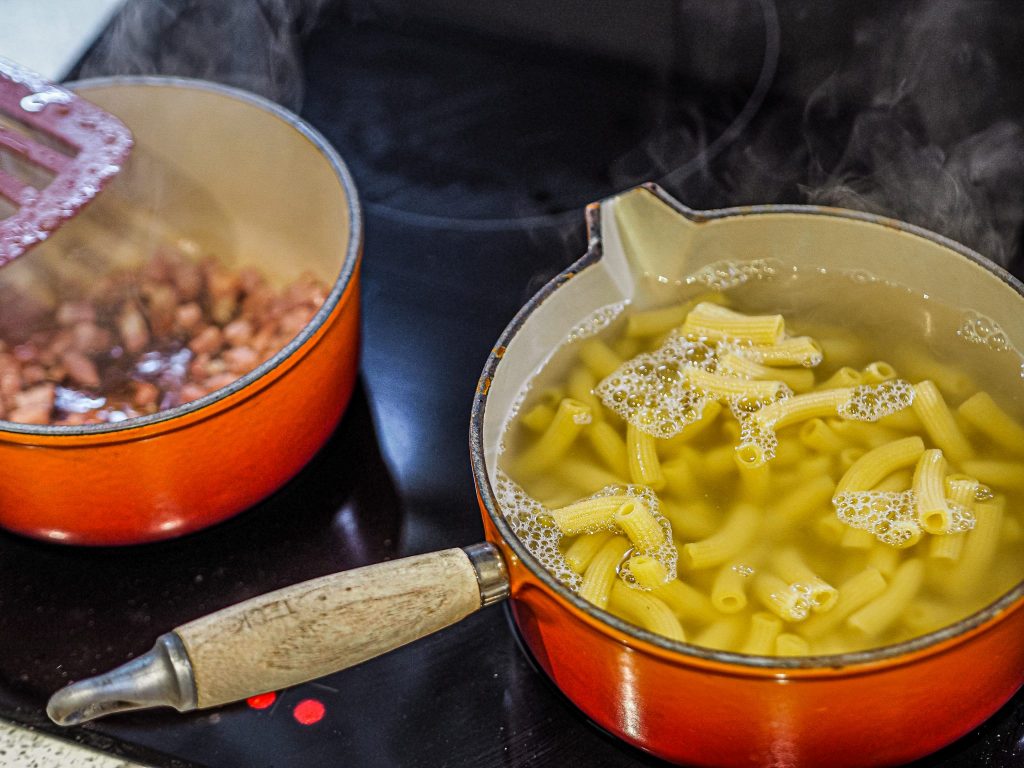 How Does it Work?
Each week, there's a menu of ten "mind-blowingly delicious" dishes to choose from online. You can choose to subscribe for regular deliveries, or just order once if you'd like to try it out. Simply select your dishes and add to the cart. You can also opt for a double portion of the same menu item which feeds two people at a lower cost.
If you choose to subscribe, Pasta Evangelists can send out pasta every 1,2,3 or 4 weeks; it's completely up to you. Subscriptions are completely commitment free and you can cancel or pause at anytime. You can choose what dishes you receive as part of your subscription, or leave it as a surprise and you will receive the chef's selection. Pasta Evangelists will then send out your meal boxes in chilled and insulated boxes so your ingredients arrive fresh.
All of the pasta can be kept in the fridge for 1 day after the scheduled delivery date. Alternatively, you can freeze your pasta on the day of delivery for up to a month.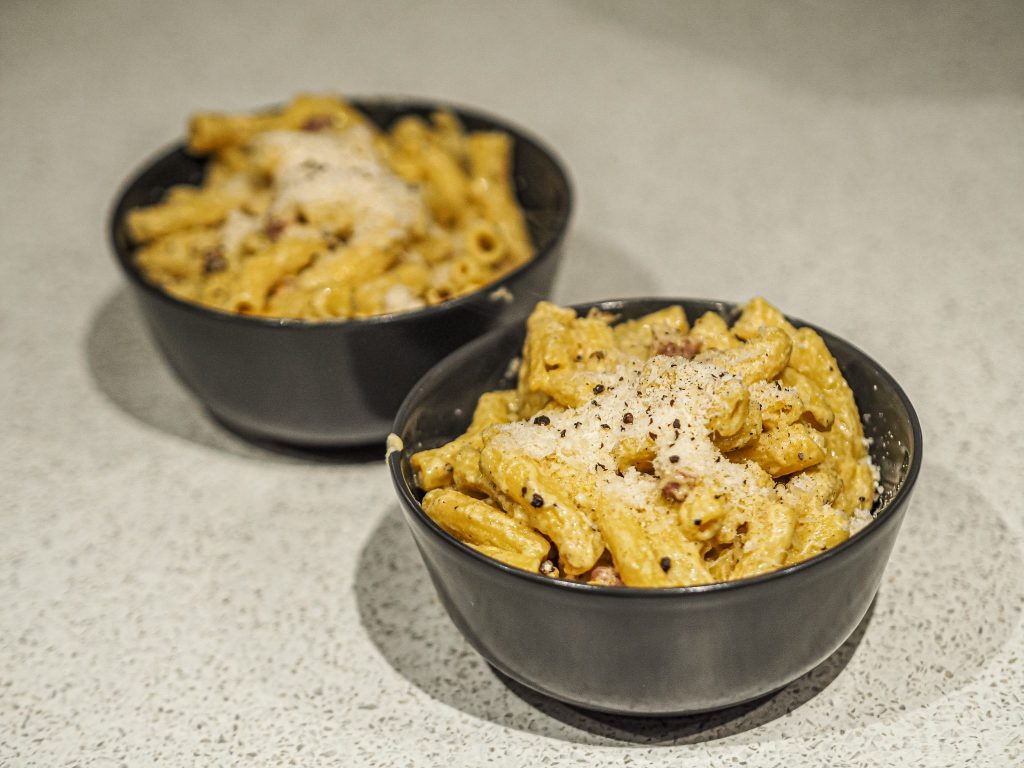 My Review
I chose a double portion of the Carbonara of Dreams with Fresh Bucatini & Crispy Pancetta, and the 'Ultimate' Lasagne with Beef & Barolo Ragu and Béchamel. Everything arrived pre-portioned so there is no waste or preparation of the ingredients; every dish is super quick and easy to make. The Carbonara was exactly how it is described in the name – carbonara of dreams! It was creamy and rich, yet wasn't too heavy or stodgy; that's something that I've always noticed with good pasta dishes. They are filling but don't leave you feeling guilty or like you've over-indulged.
The ultimate lasagne came prepared so it was simply a case of popping it in the oven. We actually decided to save this one so we froze it and just added extra time onto the cooking process (each recipe card will advise on how long is needed for both fresh and frozen cooking). Both meals were outstanding and freezing didn't impact the flavour or quality at all.
We will definitely be re-purchasing from Pasta Evangelists to try some of the other dishes. They are so delicious, but they are definitely more pricey than a standard home-cooked meal so I would just pick them up as a treat for the weekend or a date-night in. They are totally worth it though; the ingredients are all high quality and I would honestly be pleased with the dishes if I were served them in a restaurant.
In light of covid-19, Pasta Evangelists have created pasta care packages. These can be delivered to your loved one's door, and include 3 delicious and nutritious recipes, as well as easy-to-follow instructions to prepare each dish in under 10 minutes. They have also teamed up with AgeUK to donate £5 per box sold. This is lovely idea for those who'd like to send a thoughtful gift to those they aren't able to visit.
You can shop and find more info on the Pasta Evangelists website here.
LL x