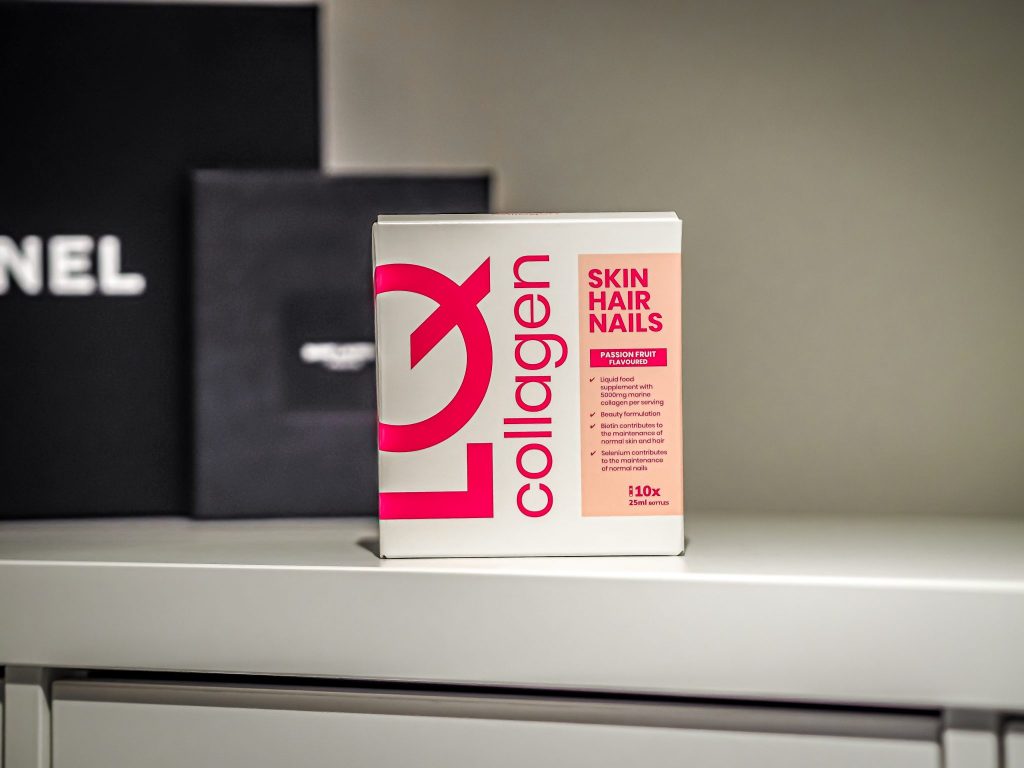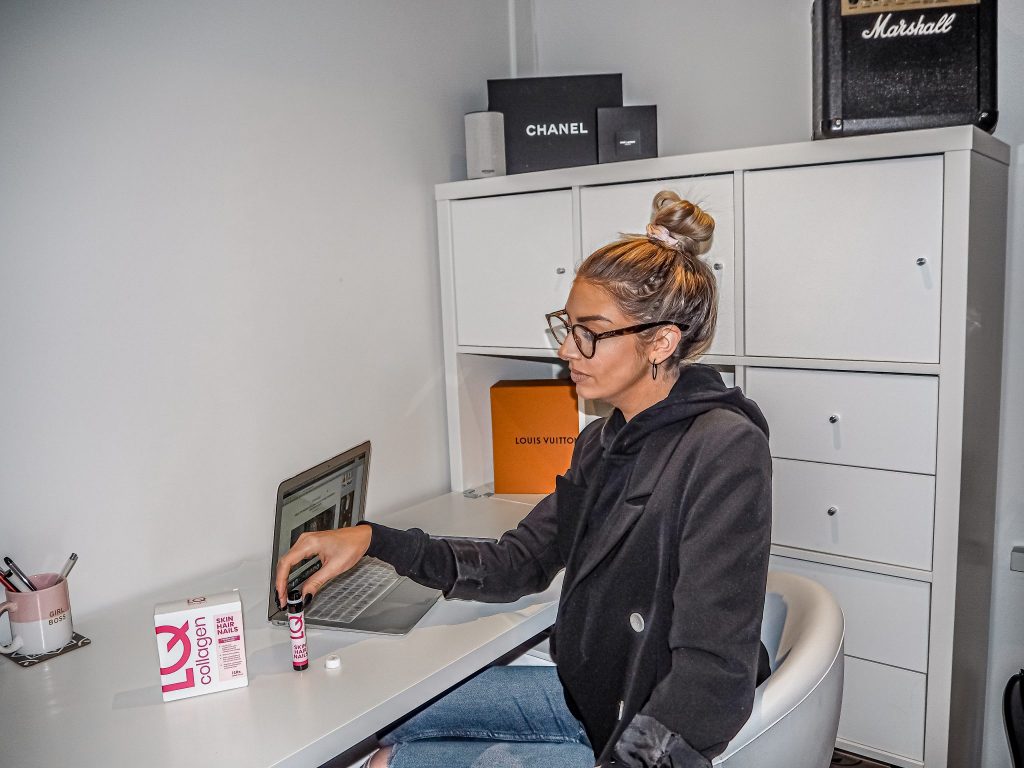 LQ Collagen
If you are a regular reader, I'm sure you will have noticed that I've worked with LQ Collagen a couple of times in the past (read my posts here and here). I've always enjoyed their products so I was excited to work with them again as part of their rebrand.
LQ Collagen, or LQ Liquid Heath as I previously knew them, have re-launched today with a full brand makeover. The product designed to help give you that beauty glow from within, has had its very own glow up!
LQ Collagen – Skin, Hair, Nails is a product I always go back to from LQ. At 25ml it's small, but still contains 5000mg of the highest quality marine collagen. Supported by other vitamins and ingredients including hyaluronic acid, biotin which helps with the maintenance of normal skin and hair, and selenium which supports the maintenance of normal nails.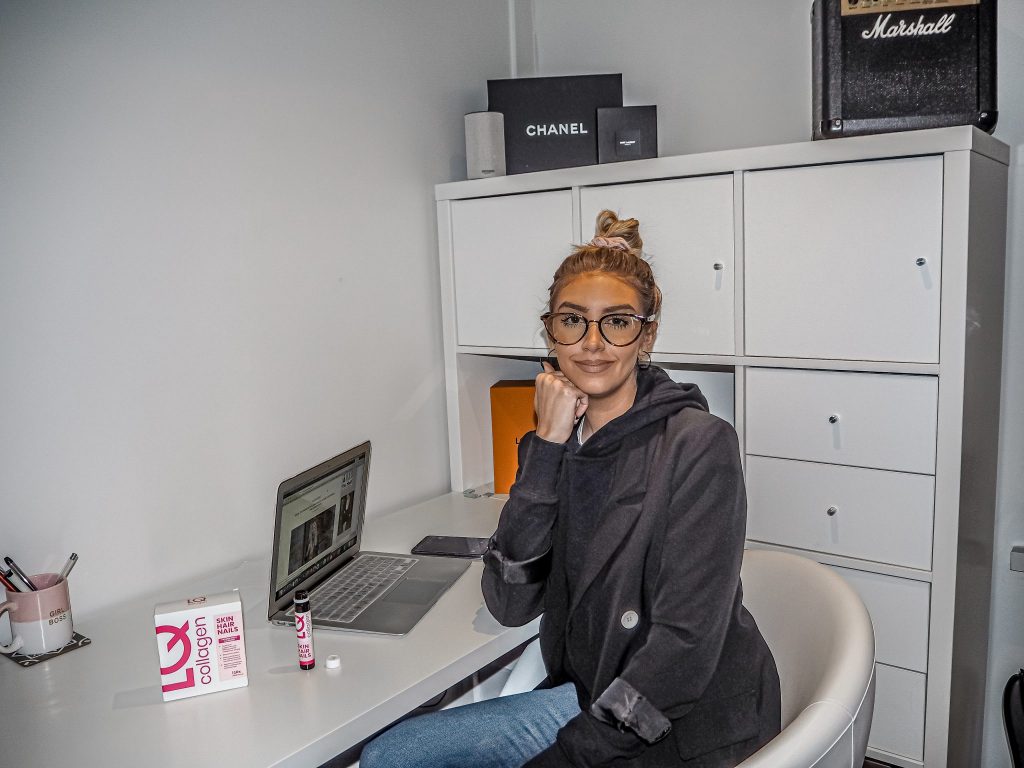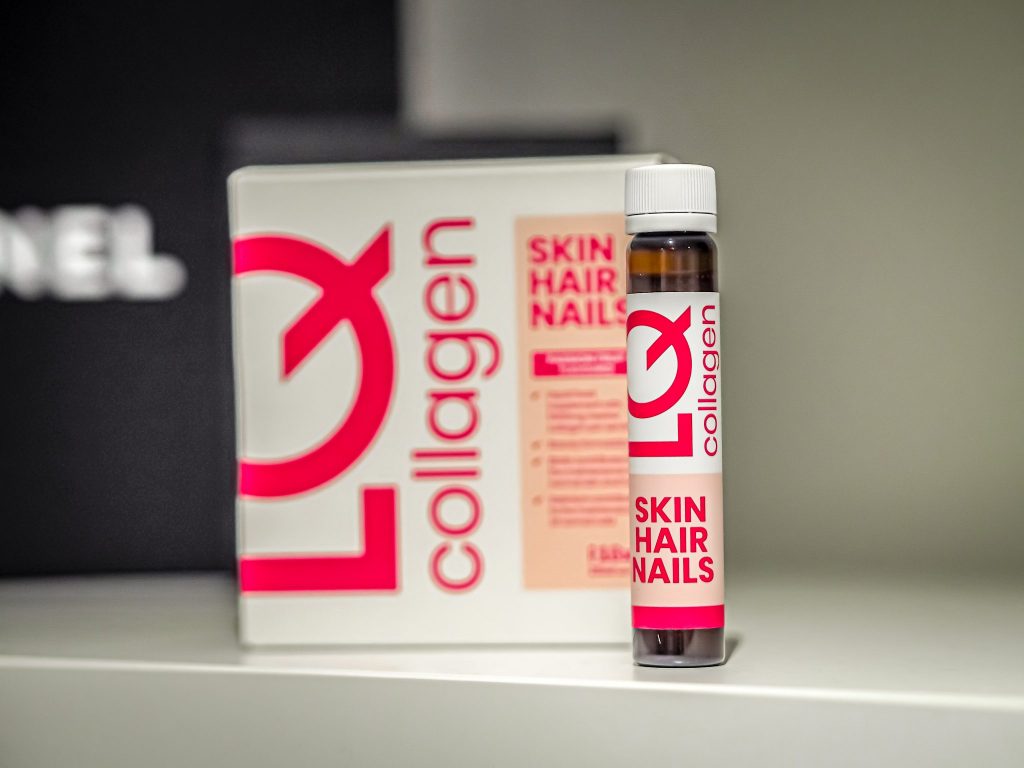 The Products
LQ's range also includes a powder and a 'max' version of the Skin, Hair Nails, as well as the same formats for joint care, and a range of collagen peptides products.
I find their products really easy to fit into my lifestyle and daily routine. I keep a couple of bottles in my desk drawer as well as some in the fridge. Popping them in places I often go to during the day makes it easy out really easy to remember, and I can take it when I'm working at home or just throw in my bag before heading out. The new branding has brought a smaller measure, which is easier to take in one quick sip, and of course easier for taking on-the-go.
I always try and up my supplements during winter as I definitely notice a difference in my skin and hair, as well as my mood. As well as tablets, creams and oils, I find these give me the best results. It is actually proven that liquids absorb into the body far more effectively than pills. In fact, one 25ml shot of Skin, Hair & Nails contains the same amount of active ingredients as up to 12 pills.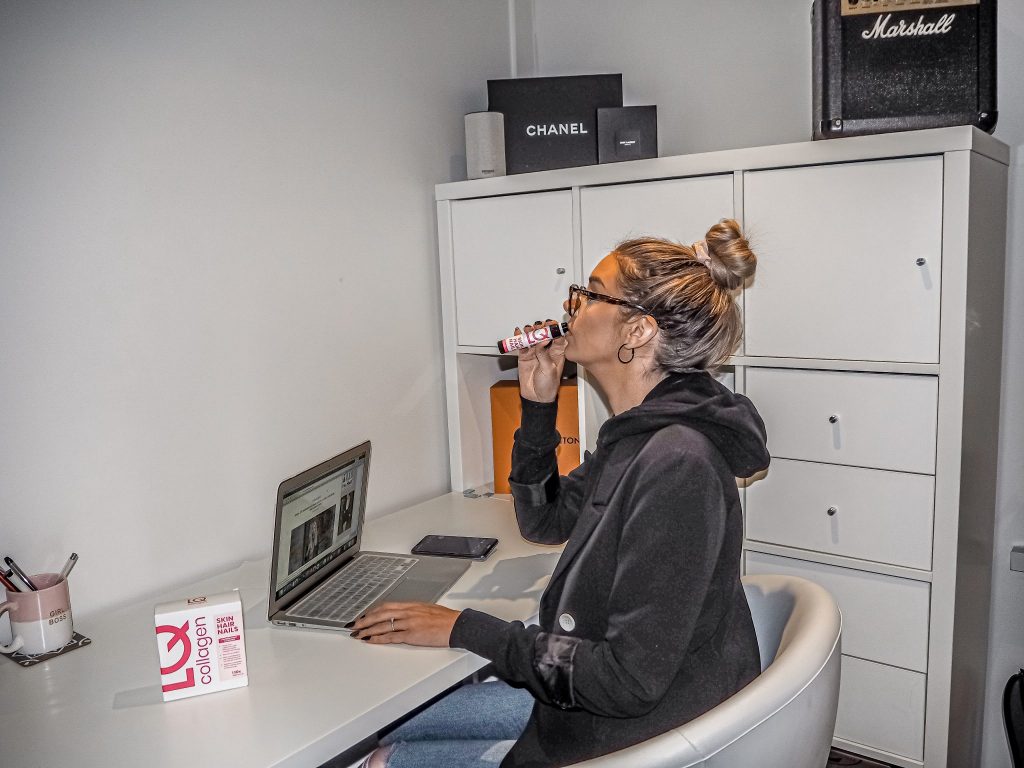 LQ Collagen – Skin, Hair, Nails | £19.99 for 10 days
I genuinely really enjoy taking these supplements, and I think the products look extra sleek after the rebrand. I'm also pleased that the size has reduced, but you still get plenty of bang for your buck! I'm actually hoping to try the powder next. I think it would be a great addition to smoothies and juices.
If you need a bit of a boost for your skin, hair and nails then I would genuinely recommend trying LQ Collagen. They have won a tonne of awards and are really affordable too.
LL x
*This item was gifted. As ever, all opinions are my own.