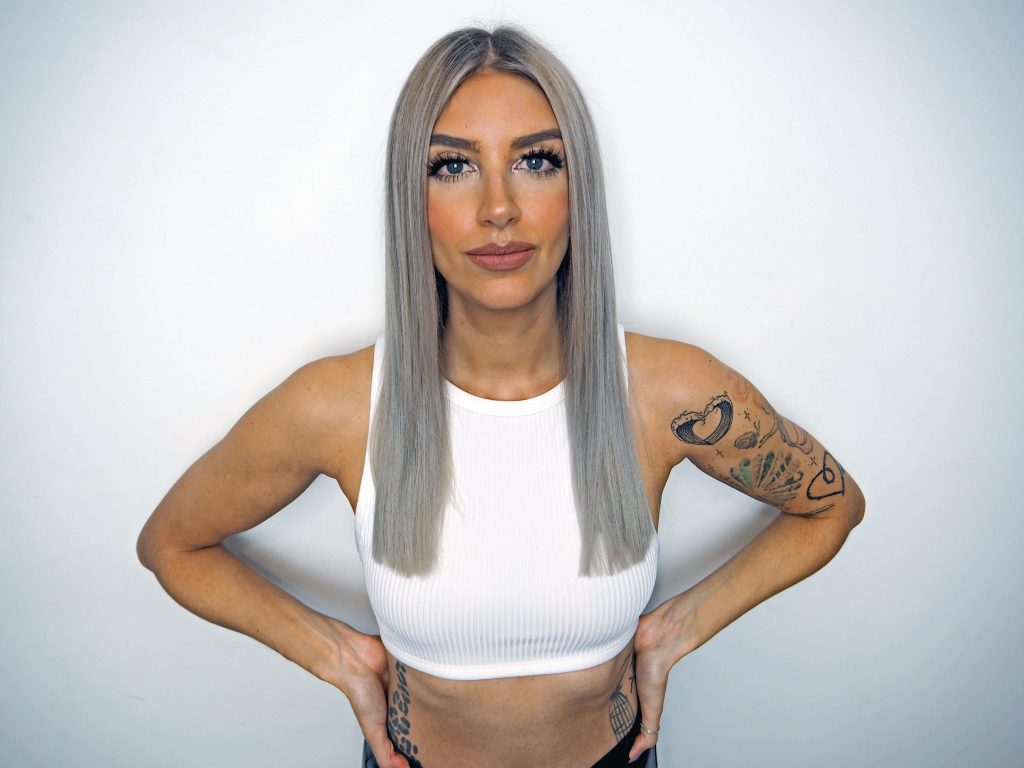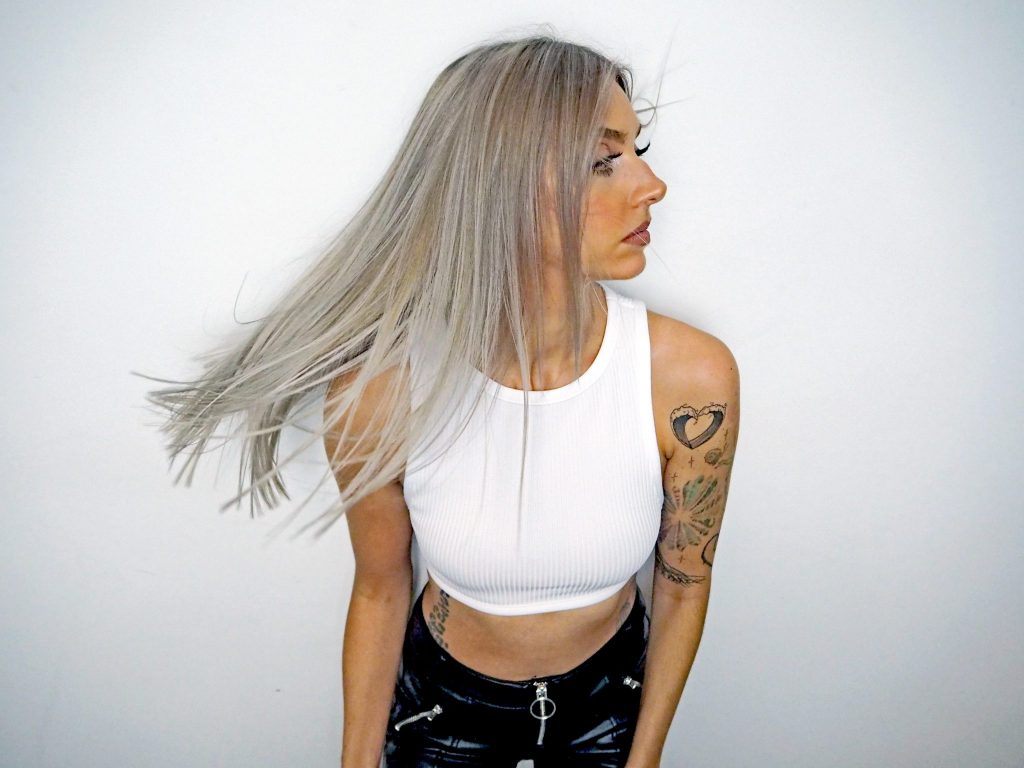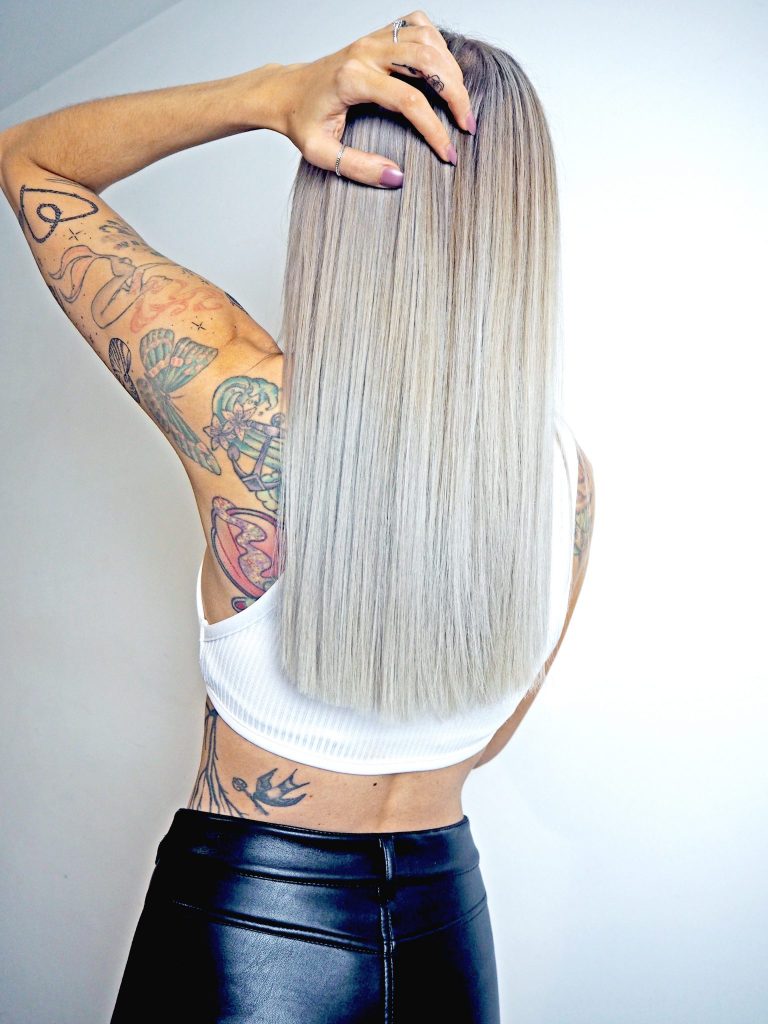 My Hair
In all honesty I'm pretty average when it comes to the maintenance of my hair. It's actually the part of my appearance that gets the least love. I'm always window shopping and updating my wardrobe, and I often try out new skincare and makeup products. However I tend to avoid the hairdresser; simply because of the amount of time it takes. I reluctantly wash my hair once or twice a week, I don't really style it, and I probably go to the salon once or twice a year (usually when my roots are becoming embarrassing)!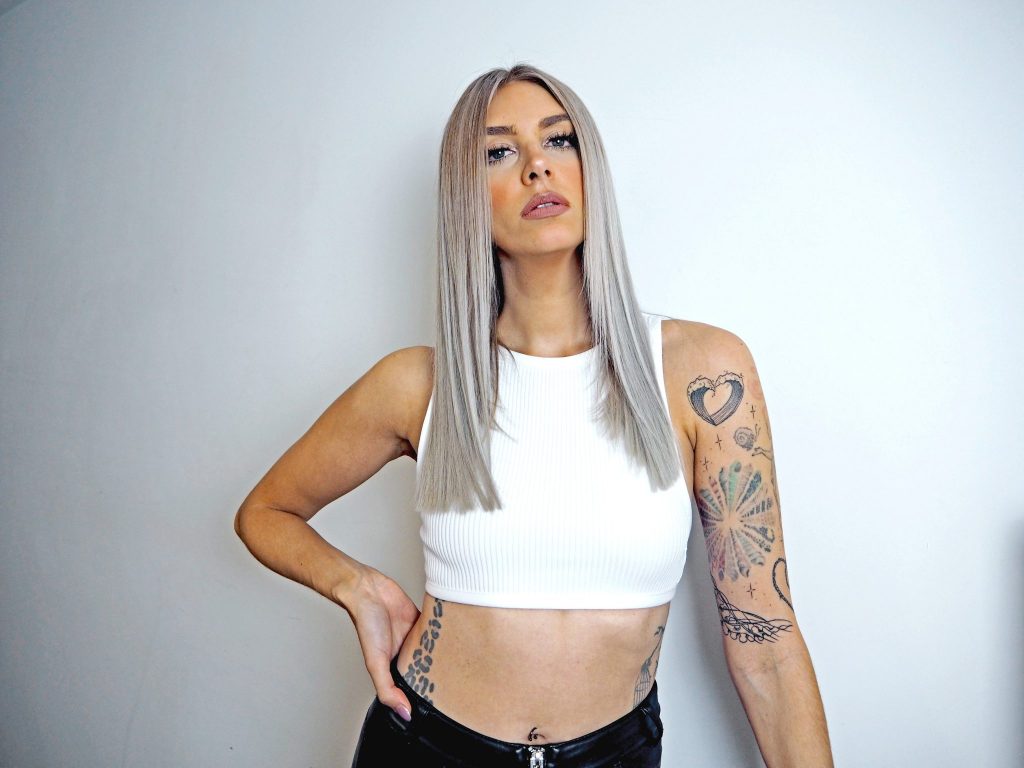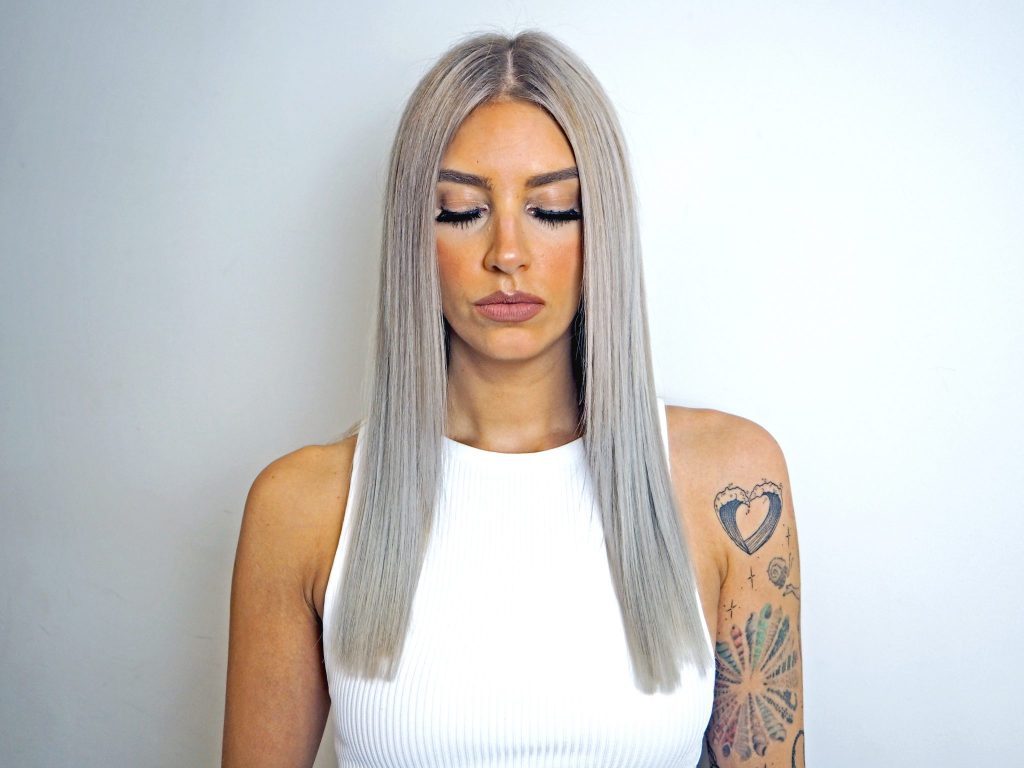 Blueberry Bangs
If you follow me on socials (Insta here and Twitter here), you may have noticed that I have just had my hair done. I'm happier with it than I have been in such a long time. I've had a tonne of compliments over the past few weeks, and I have definitely found my new favourite salon. I was contacted on Instagram by the amazing team at Blueberry Bangs. After a few minutes of scrolling through their feed, I could tell they had incredible talent. It's not often I scroll through the Instagram feed of a hair salon and get excited about a visit, but they work wonders with hair and are insanely good with colour.
After seeing their vibrant feed, I was tempted to go for something drastic and different.. Maybe even a throwback to my old bright red locks! However, after having silver-blonde hair for a few years now, I have always really struggled when it comes to finding a hairdresser who can really achieve the perfect colour for me. Because I knew the guys at Blueberry Bangs are epic when it comes to colouring, I thought I'd perfect my silver-blonde this time. (next time I might do something braver!)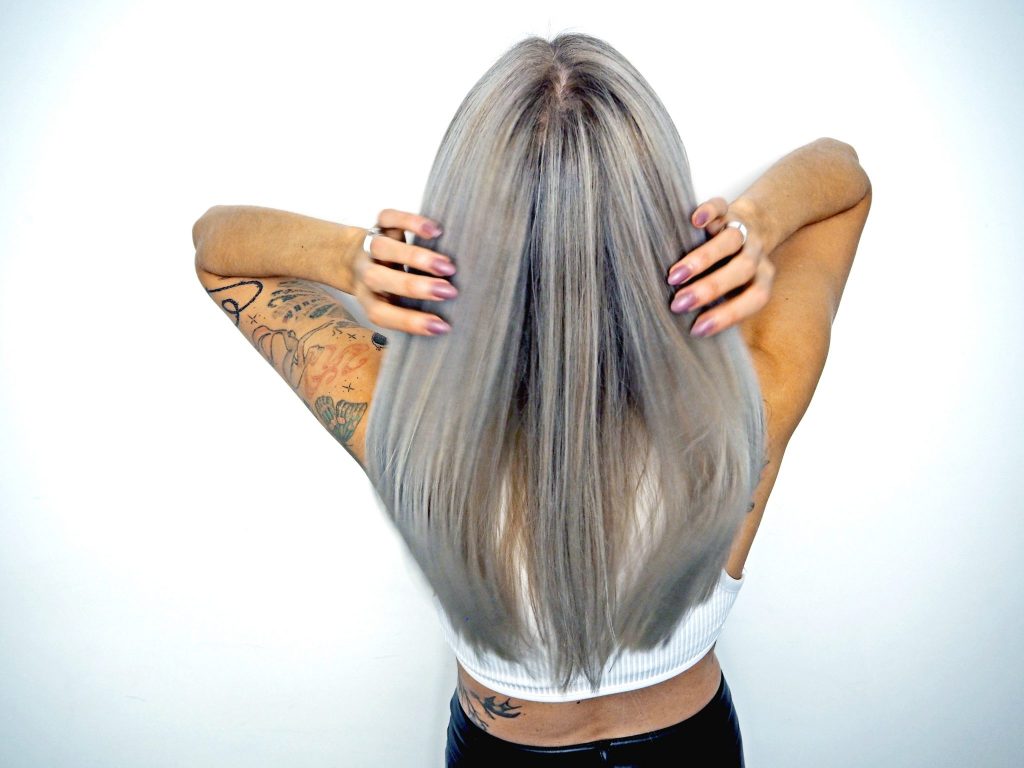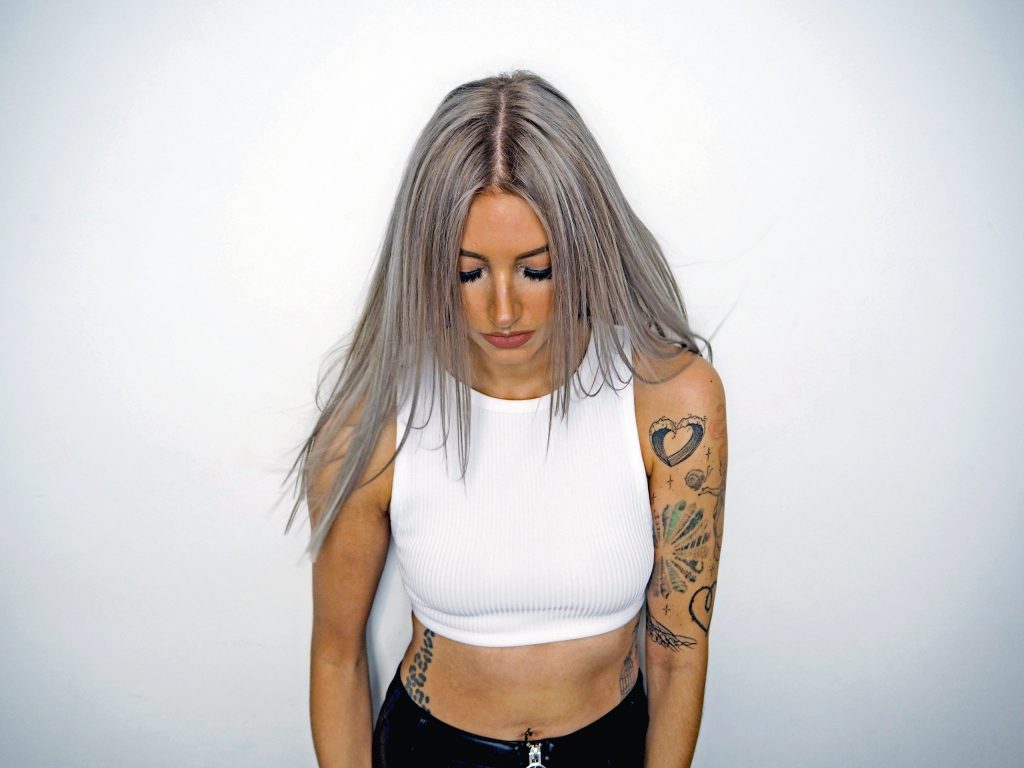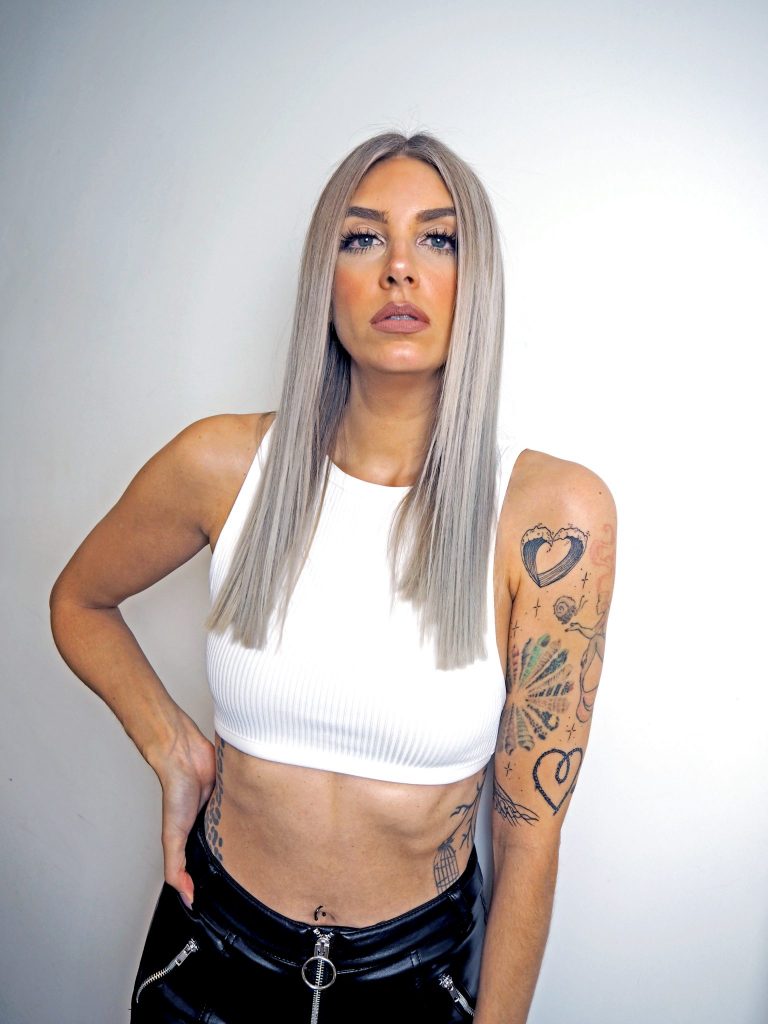 My Experience
I showed Haze and Matt some of my inspo pics and chatted through what I wanted. They got it so right; I think they knew what I wanted even more than I did! As soon as I arrived I was made to feel so welcome, and it was probably one of the best (if not the best) hair salon experience I've ever had. I took my laptop and they were quite happy for me to beaver away at my emails and work whilst they foiled my head and went through the stages to achieve my icy locks. They finished by giving me a lovely blunt chop to freshen up the style and get rid of dead ends.
I left feeling like a new woman and am so so pleased with my new hair. I've had so many compliments, and I've now actually started taking more time on my hair to style and keep it looking fresh. It makes such a difference actually loving my hair and wanting to keep it looking it's best.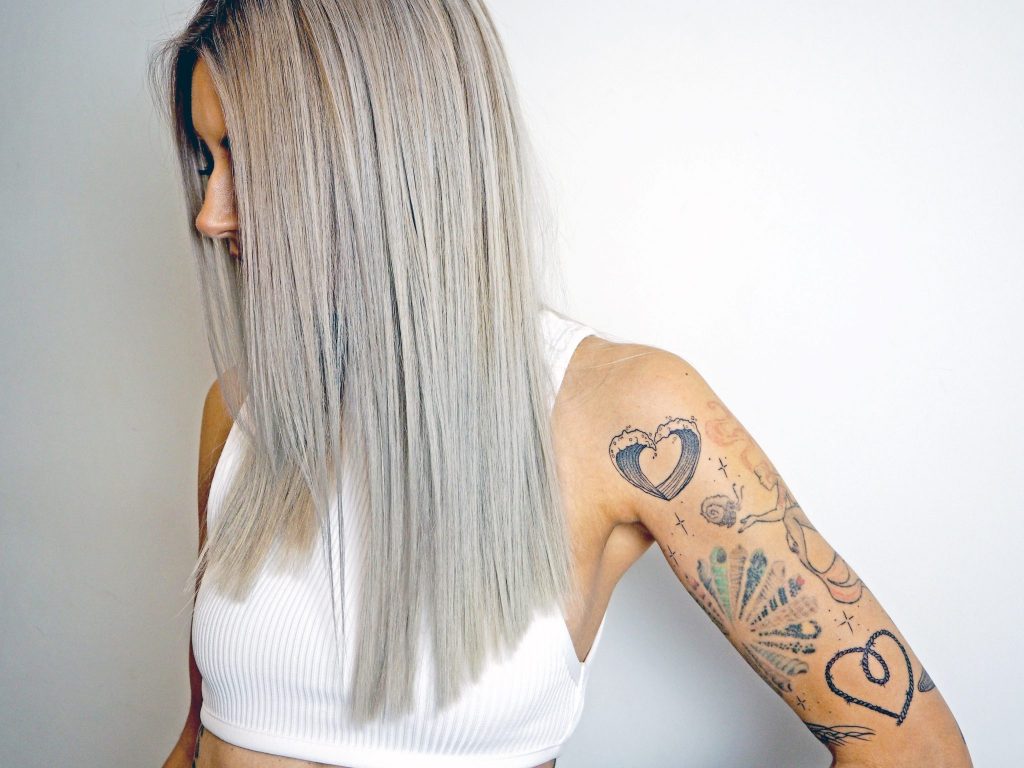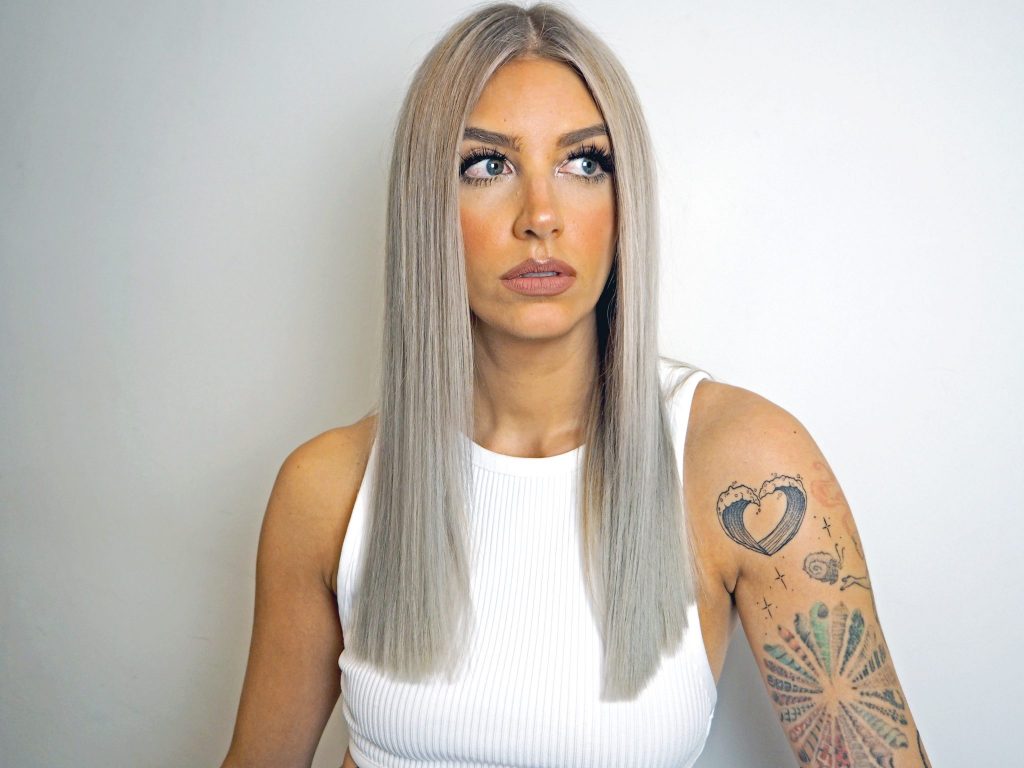 I have definitely found my new salon and will 110% be going back next time I need my hair doing. The atmosphere is so friendly and you feel so welcome as soon as you walk through the door. The salon is filled with pics of happy clients with gorgeous hair, as well as cool wall art and empowering quotes. Haze and Matt did an amazing job of looking after me and I am so, so pleased with my new hair.
They aren't actually based in the city centre; but it is totally worth the trip. From town its just a quick tram journey to Chorlton. The salon is literally 2 minutes away from the station, so it's super easy to get to. If it were double the distance I'd still travel there!
You can visit the Blueberry Bangs Instagram here and website here.
LL x
*This was complimentary. As ever, all opinions are my own
You can find some of my other hair & beauty posts here and here.